Top 20 Best Project Zomboid Mods To Try (All Free)
This post may contain affiliate links. If you buy something we may get a small commission at no extra cost to you. (Learn more).
Project Zomboid may have easily flown under many people's radars. While it might not look like much visually, don't let the dated graphics throw you off.
Underneath the seemingly simplistic appearance is one of the deepest zombie survival experiences you can get. Easily making Project Zomboid one of those rare indie gems alongside titles like Undertale or Celeste.
Project Zomboid can be as unforgiving as any survival game. So you might be looking for ways to simplify the gameplay, or increase that complexity. Or maybe just change things up for the fun of it.
Either way, I'm sure these mods will help you out along the way.
20.

Hotbar for 5-20 often-used items
Given how hard it is to stay alive in Project Zomboid (even without the possibility of getting eaten by zombies), let's start off with some quality of life mods to make things a bit easier.
Taking from most other RPGs, modder blindcoder gives us access to a quick use hotbar that fits anywhere from 5-20 items of your choosing.
I'm not sure if the devs purposefully left this feature out to make things a bit more challenging. But it's a very convenient function to have.
The hotbar is easily customizable, allowing you to easily access selected items with the number keys, and can be shown and hidden with a quick push of a button.
19.

Many Backpacks Mod
As you might expect in any zombie game(or any survival game for that matter) you're going to want to limit your exposure to outside threats.
I'm sure you're aware of how important this makes storage capacity in these games, as you're most likely hoarding all the resources you can possibly carry in each loot run.
With that said, you're going to want the Many Backpacks mod.
What's great about this one is that it doesn't just flat out improve the backpack you have.
Instead it keeps things interesting by giving you craftable upgrade options to make improvements as you go along. New gameplay mechanics FTW.
18.

Simple Logistics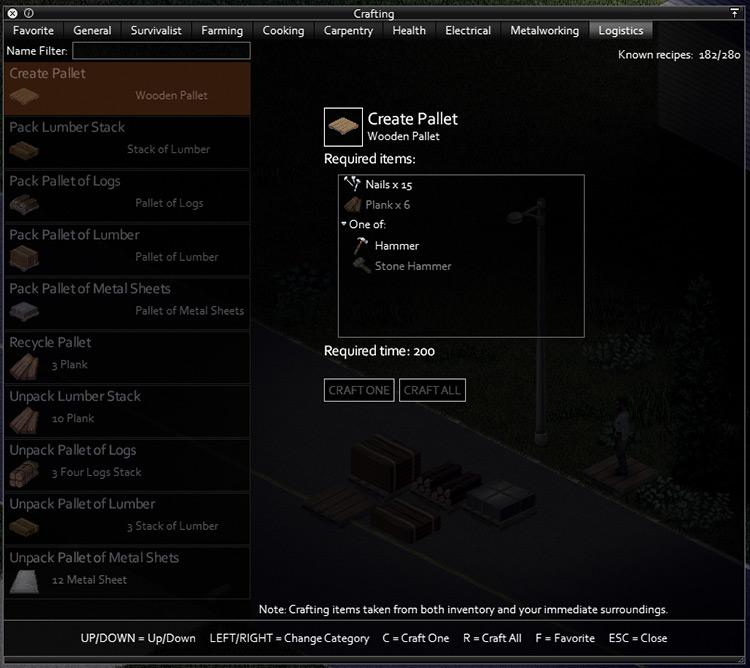 Speaking of hoarding resources, Simple Logistics is another great tool to make hauling larger quantities of certain items much easier.
The mod also takes a more realistic approach to accomplishing the task, instead of simply allowing you to carry more at once.
It actually adds new craftable items that make it possible to move larger amounts of logs, planks, and metal sheets.
You'll now have access to recipes for pallets and lumber stacks, essentially allowing you to stack certain items for easier transport. All recipes come with both a pack and unpack options as well, so you can easily dismantle the pallets once moved.
17.

Immersive Overlays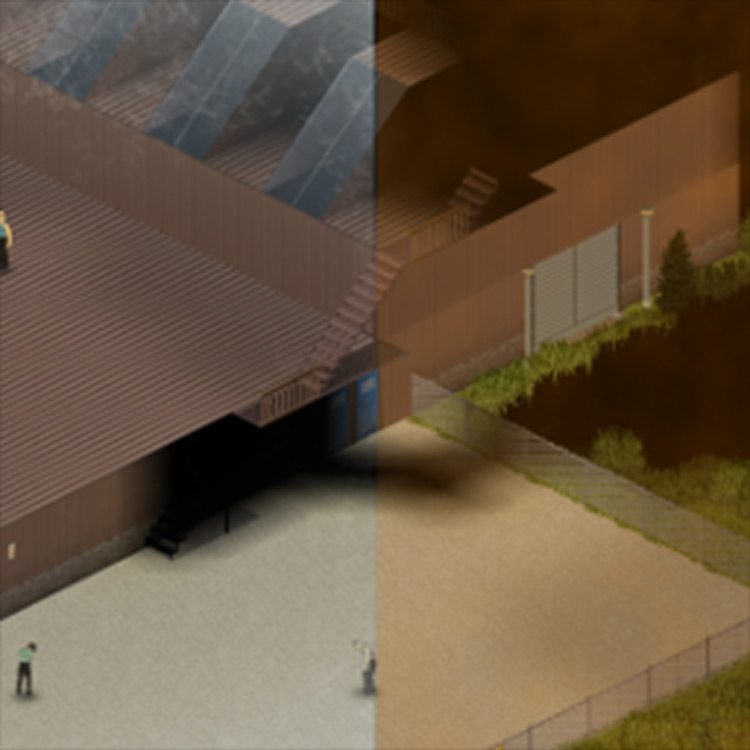 While some prefer going through menus and keeping track of numbers, there are those who prefer to actually see what's going on instead.
Immersive Overlays is perfect for that, giving you a visual representation of important stats to track.
It makes use of color overlays that change the overall temperature or feel of the environment depending on your character's conditions.
The mod covers everything you need to monitor including pain, health, and tiredness.
16.

Desperate Crafting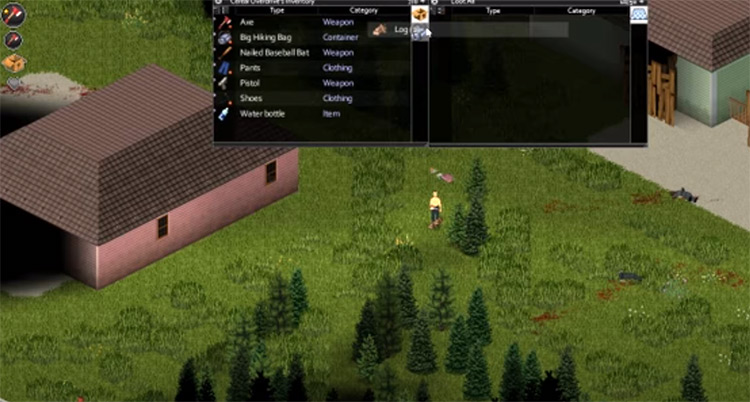 I personally love how the community goes about modding Project Zomboid.
As you can tell from all the entries so far, realism is never sacrificed to make improvements to the game, maintaining what makes the game so good to begin with.
Desperate Crafting is no different.
It adds a few realistic actions that makes everything a bit easier to deal with.
As the modder puts it, these "common sense recipes" are aimed at solving those scenarios when you're playing and just really want to make something that vanilla doesn't allow.
Added actions include the ability to open cans with a knife, sew together sheets, and cut up fabrics to make towels.
15.

BookCollection V10.4
A large part of your character's progression in Project Zomboid is going to depend on how much he can learn along the way.
This is cleverly done in-game by allowing you to pick up books that are scattered around the world, which you can spend time reading to learn new skills or get better at certain tasks.
While skill books are classified into beginner, intermediate, advanced, expert, and master, the naming convention isn't exactly ideal for easy sorting.
This mod helps with that exactly: renaming all the skill books to make it easier to find what you're looking for.
Instead of sorting books by mastery level, they'll now be sorted by skill type. Convenient, right?
14.

Armored Vests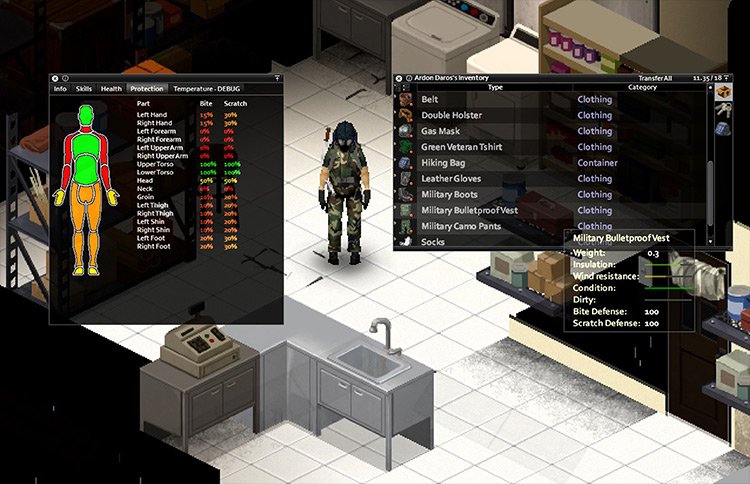 While keeping yourself healthy is challenging in itself, let's not forget about the zombies.
Having to sneak around them to gather loot is inevitable. So it's best to be prepared for when you do have to head out of your safe zone.
Armored Vests can help with that, giving you more protection to fight off the undead – provided you have the necessary equipment.
This mod buffs bulletproof vests, balaclavas, hazmat suits, and other protective gear to make them more efficient against zombie attacks.
13.

Post Apocalyptic Sprites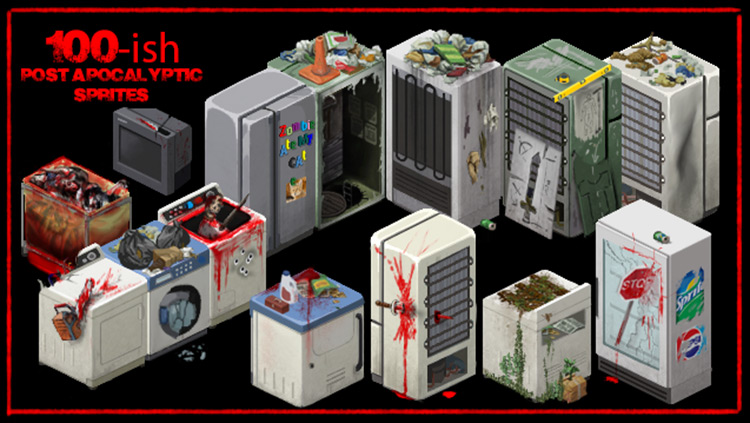 Taking a break from some of the more useful mods for Project Zomboid, here's a purely cosmetic mod that helps make the environment feel just a little more natural.
When it comes to zombies, anything post-apocalyptic is usually good.
I mean, who expects the environment to stay neat and tidy when you have hordes of undead running around the city?
Post Apocalyptic Sprites is actually perfect for the Project Zomboid world, adding in textures for blood-covered refrigerators, broken washing machines, and spray-painted TV sets.
12.

Superb Survivors!
If you've ever seen The Walking Dead or Zombieland, you probably know by now that there is, in fact, strength numbers.
This is exceptionally displayed in Zombieland, as the characters randomly encounter other survivors who end up helping them along their journey.
Unfortunately, this just isn't something you can take advantage of if you're playing Project Zomboid solo – until now.
Super Survivors! adds NPC survivors around the map. Just be careful though – while some might help you fight off zombie hordes, there may be others who are more hostile towards you.
11.

Exercise V2 – Burn Calories & Grow Muscles
Constantly having to run around and fight off zombies can be very physically demanding.
Which makes it all the more important that you stay in shape.
Well luckily, modder ZonaryQuasar values fitness despite the zombie apocalypse with his Exercise mod for Project Zomboid.
The mod allows you two means of exercise: push-ups and jumping jacks.
Each have their own effects, with push-ups boosting your strength but increasing your weight as well. Doing jumping jacks on the other hand, will increase your fitness and help you lose calories.
10.

Cremation – Corpse Disposal
Now that you've been working out and have better gear, the incapacitated zombies should start piling up right?
Well if that's the case, you're going to need a way to get rid of all those corpses you've scattered around.
Cremation – Corpse Disposal presents a great way to do so, allowing you to burn zombie corpses in campfires as a quick and easy way to get rid of them.
Not only that, but burning corpses benefits you as well, because it adds burn time to fires.
9.

Advanced Trading Post
If you prefer to play online multiplayer, you're definitely going to want to check the Advanced Trading Post mod by nolanritchie.
The mod adds a cool mechanic to online play by allowing you to trade goods with other players – providing a quick and easy way to let go of some disposable loot in exchange for items you really need.
It's pretty simple: only item-to-item trades are allowed, which means there will be no money involved.
The posts work on a simple supply and demand mechanic as well, where price drops as items become more readily available.
8.

Katana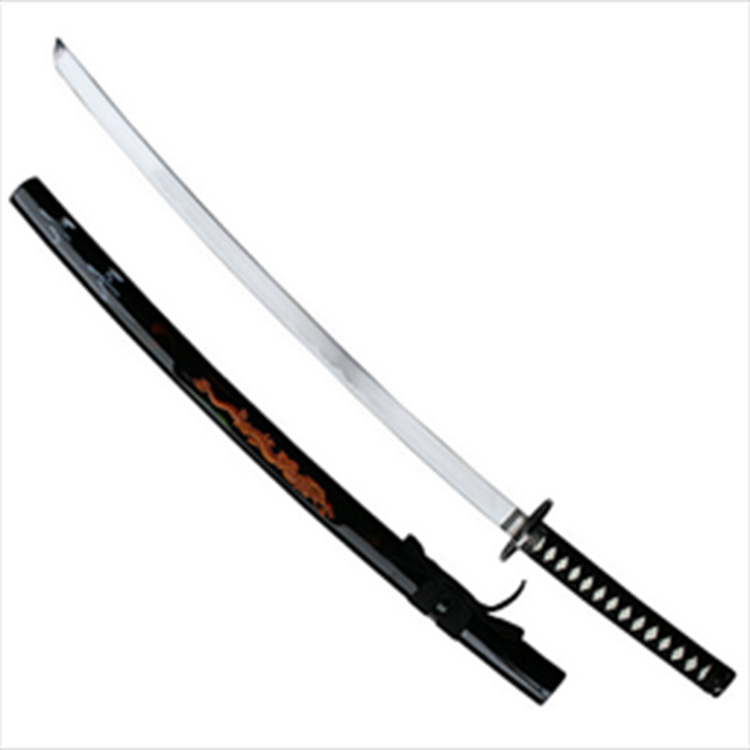 Did you really think we'd go through a whole mod list for a zombie game without any cool weapon mods? Hell naw.
This next one's just the beginning, and I'm sure you're going to jump right at the opportunity.
Katanas for zombies isn't by any means a fresh idea, as it's been done many times before in different games, shows, and movies.
That doesn't make it any less cool though. And I personally jumped at the chance to own one in Project Zomboid.
You'll need sheet metal, scrap metal, a blowtorch, and a hammer to craft one and you'll be ready to hack and slash some zombies to their second deaths.
7.

Silencer / Suppressor Mod
This next weapon mod doesn't just add a neat feature to the game, but an undoubtedly useful one as well.
We all know zombies are attracted to sounds. And in a game like Project Zomboid – you never want the unnecessary attention.
If you're going to use guns, might as well have silencers on them to maximize sneakiness – and this mod lets you do just that.
It adds a silencer that can be used as a weapons attachment for both pistols and rifles, so shooting down zombies won't have to mean hordes of their friends come running after you every time.
6.

ORGM
If you're looking for a more extensive weapons expansion, ORGM is definitely the way to go.
Simply put by the modder himself:
"This mod adds a plethora of guns, ammo, mods and mechanics."
With the mod installed, you'll have access to anything from shotguns, rifles, spears, homemade bombs, and even an electric bass guitar for a weapon.
There are a couple attachments thrown in as well. Stuff including scopes, silencers, and recoil pads.
You'll never run out of things to kill those zombies with.
5.

Hunting Mod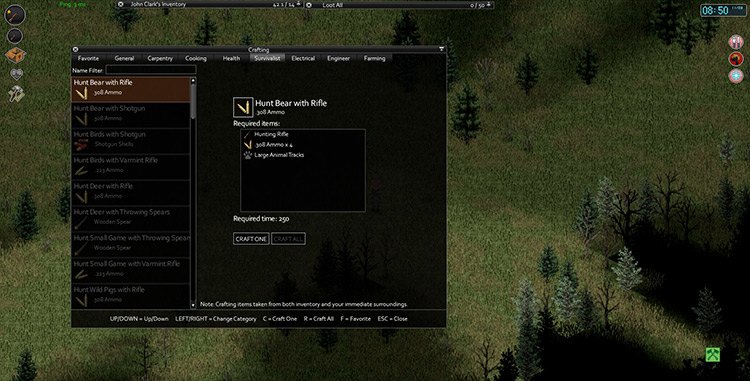 Zombies aren't the only things you're going to want to kill.
Especially with ungratefuldead88's Hunting Mod installed.
Well the mod makes Hunting a possible means to get your next meal, as you'll be able to hunt 16 different animals for food.
There's a bit of tracking involved as well. Specifically because you'll first have to find animal tracks to initiate a hunt – adding yet another layer of depth to Project Zomboid's survival aspect.
4.

Hydrocraft
If you're looking to expand on more than just weapon crafting within Project Zomboid, you can't go wrong with Hydrocraft.
Probably the single most popular mod for this game, Hydrocraft adds tons of new crafting recipes to the game.
There's so much to explore here that they actually had to create a custom wiki page to index everything that can be crafted – and it's already more than 40 pages long!
You'll be able to choose from a wide selection of hunting, food, farming, and even alchemy items depending on what you need.
3.

Dub's Profession Mod
Another great expansion option would be Dub's Profession Mod from Dubpub.
With the base game already offering more than 20 occupations, there are already loads of different builds to try.
With this mod installed, you get another set of 21 jobs to choose from. Nifty!
2.

Silent Hill
If you're a fan of the darker, more traditionally scary brand of zombies… well you might want to check out this map by modder borisworm.
The map recreates the eerie town of Silent Hill from the popular PlayStation classic.
As the modder explains in their write-up, the recreation is not 100% accurate because they decided to include some bonus features that really jack up the creepy factor. Just the way I like it.
1.

The Walking Dead Project – Pack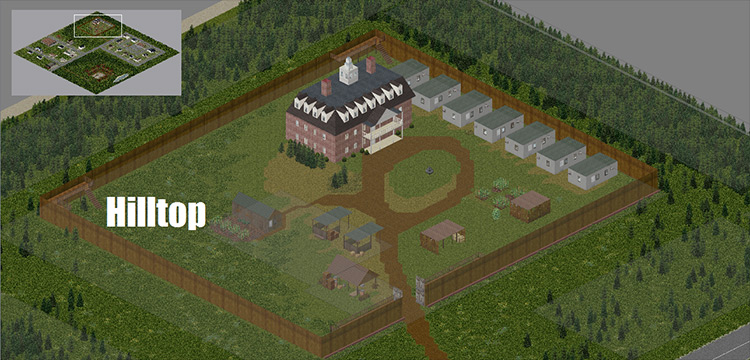 This last one's a no-brainer for zombie fans.
I mean, you've probably enjoyed The Walking Dead series all the way through.
While this isn't exactly a recreation of the Atlanta-set series, the mod does add most of the locations that you'll find from scenes in the show.
The modder used actual footage from the series to create these locations, and you can see by the side-by-side comparisons how accurate they really are.
Some of the settings included here are Harrison Memorial Hospital, Hershel's Farm, Oceanside, and a whole lot more.
Browse:
Lists
Project Zomboid
Video Games