What To Do When Confessions Don't Work in Rune Factory 5
This post may contain affiliate links. If you buy something we may get a small commission at no extra cost to you. (Learn more).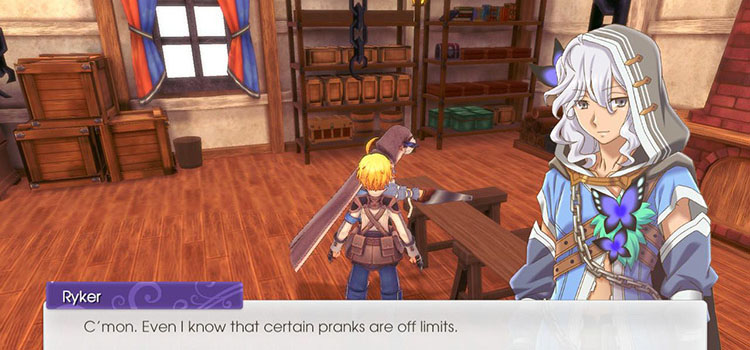 A successful confession in RF5 can only be triggered if you have:
Your love interest at a minimum of friendship level 7
You have seen at least two of their romance events
And there are no other romance events active at the time of confession
But if you have all of this and your confessions still aren't working, then the best solution is to simply raise your love interest's friendship level even higher.
Because every new friendship level from 7-10 will actually increase your chances of a successful confession, eventually reaching a 100% chance at friendship levels 9-10.
How To Increase Your Friendship Level
You can check your friendship level with someone at any time in the pause menu. If your relationship with your fellow villagers looks anything like the picture above, you have some work to do if you want one of them to return your feelings.
Luckily, there are many ways to increase your friendship level with your love interest in the game. These include talking to them every day, giving them gifts, using the greeting spell, and winning festivals!
Note: You are not guaranteed a successful confession if you reach friendship level 7. This is just the minimum required and will be touched upon below.
Method 1: Talking To Your Love Interest
Every day you will be able to talk to your love interest and increase your friendship level by at least 1-5%.
The higher your friendship level, the lower this increase will become.
Method 2: Giving Gifts
All of the villagers have items that they love, like, dislike, or hate.
Depending on how they feel about your gifts, their friendship levels will either increase or decrease.
Gifts given on birthdays and gifts that you make will raise your friendship level more than usual.
You can only give one gift per day to impact their friendship level.
Method 3: Using The Greeting Spell
After raising all of your villagers to friendship level 1, Julian will give you the greeting spell. This spell increases your friendship level by a small amount when used next to a character.
Method 4: Winning Festivals
Whenever you place first in one of the many festival events, the friendship levels of all the villagers will increase.
The amount it's increased by depends on the character so this isn't consistent, but it is something to keep in mind.
Completing All Romance Events
All of the bachelors and bachelorettes have 2 romance events that you are required to see if you want to confess to them.
For example, if I wanted to confess to Ryker, I would have to complete his "Chronic Slacker" event along with the next one in his set named "Trust."
When a romance event is available, it will show up on the map as a pink icon with a character in the middle.
Once you go to the location on the map, the romance event will trigger.
Note: It is not possible for you to confess to someone if a romance event is active. Be sure to complete them before attempting a confession.
What Should You Do If Confessions Still Don't Work?
Having your feelings returned during a confession isn't guaranteed after reaching friendship level 7. This is because even after doing all the prerequisites, you still only have a 30% chance at getting a successful confession.
The percentages are as followed:
| Friendship Level | Confession Success Percentage |
| --- | --- |
| 7 | 30% |
| 8 | 60% |
| 9 | 100% |
| 10 | 100% |
So if your confession is still not working even after meeting the requirements above, you should raise your friendship level even more before you try confessing again.
Note: You can only confess to a character once per day.
Browse:
Rune Factory 5
Video Games