RF5: Farm Dragons & Crystals (How To Feed Them + Effects)
This post may contain affiliate links. If you buy something we may get a small commission at no extra cost to you. (Learn more).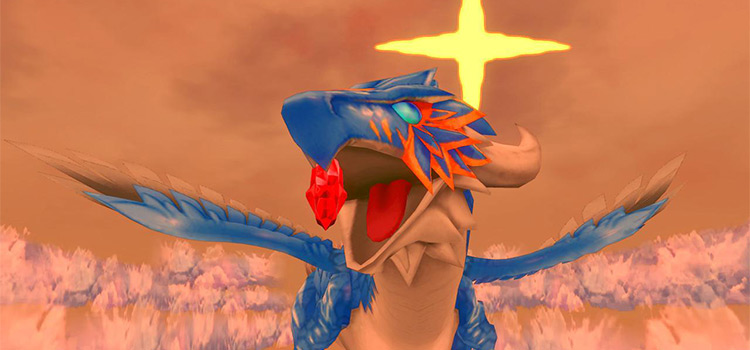 Feeding Crystals to any of your Farm Dragons gives the entire farm plot on that dragon certain beneficial effects.
To feed your dragon a crystal, approach its head and talk to it.
Crystal Effects
Crystal
Amount Needed
Farm Effect
Gaia Crystal
3
Increases the stats: Damage Resist & Health (increase is dependent on Overall Soil Level stat)
Ignis Crystal
5

Fully Restores Crop HP
Increases Grow Spd by +2.0x (effect will stack, up to Grow Spd: 5.0x)

Glacies Crystal
1
It will rain on the Farm Dragon for One (1) Full Day (effect will stack)
Ventus Crystal
2
When harvesting a regular crop, an additional harvest/item is produced (effect stacks up to 3 times, effect expires after harvesting).

When harvesting a continuously producing crop (such as fodder), the effect lasts until the crop dies.

Terra Crystal
Variable
(see effect)

Earth Dragon

1st Expansion: 1 crystal
2nd Expansion: 3 crystals

Fire Dragon

1st Expansion: 3 crystals
2nd Expansion: 5 crystals

Ice Dragon

1st Expansion: 4 crystals
2nd Expansion: 6 crystals

Wind Dragon

1st Expansion: 2 crystal
2nd Expansion: 4 crystals

Terra Dragon

1st Expansion: 2 crystal
2nd Expansion: 4 crystals
Example Effect: Terra Crystal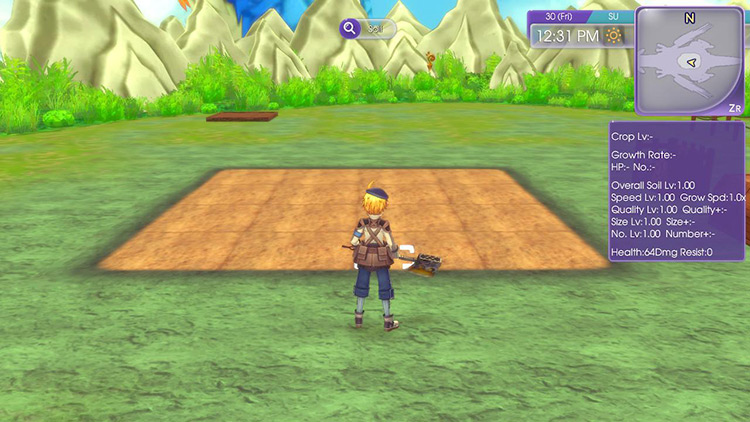 In the image above, you'll see a Wind Dragon that has not been fed any Terra Crystals.
The Wind Dragon starts with a 4×4 Farm Plot.
In the next image, you'll see that it becomes a 5×5 Farm Plot after the Wind Dragon has been fed Terra Crystals once.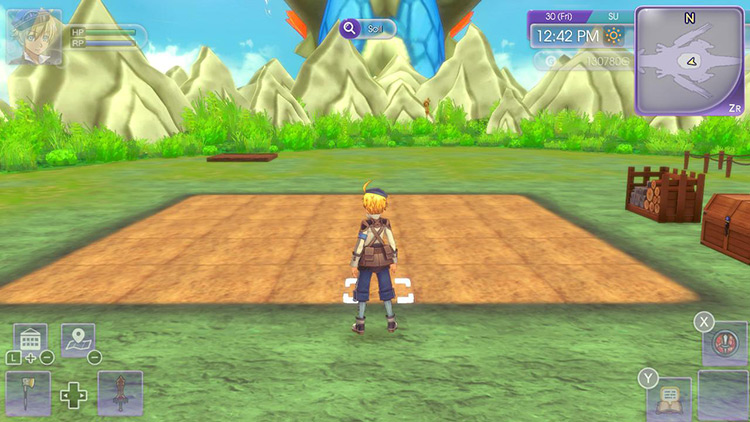 Where To Get Crystals
Method 1: Monsters via Spell Seal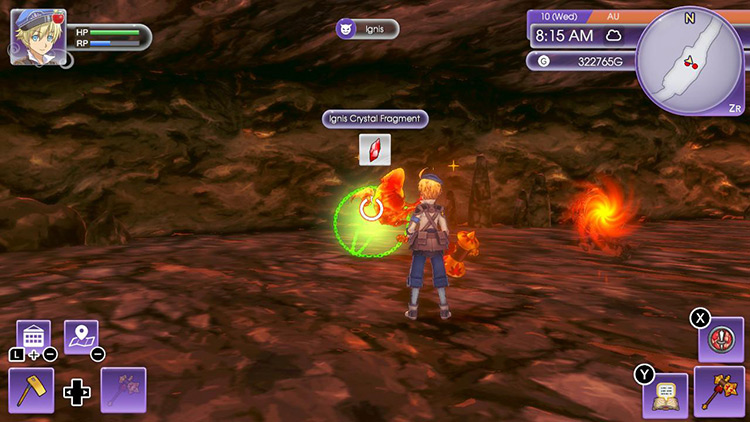 Use your Spell Seal on monsters to get a chance to obtain Crystal Fragments.
Most monsters in dungeons drop predominantly the same type of Crystal Fragment.
Example Dungeons & Monster Crystal Fragment Drops
Dungeon
Crystals
Phoros Woodlands
Gaia Crystal Fragment
Kelve Lava Caves
Ignis Crystal Fragment
Meline Crystal Caverns
Glacies Crystal Fragment
Basara's Hideaway
Ventus Crystal Fragment
SEED Floating Fortress
Terra Crystal Fragment
Combining Fragments at Crystalabra
Once you've obtained at least 5 of the same Crystal Fragments from monsters, it's time to trade them for a complete one at Crystalabra.
Every Crystal requires 5 of its fragments to be traded for a complete one. And you can only trade crystal fragments with Heinz.
Note: In the morning, Heinz roams around town. He goes back to Crystalabra in the afternoon at around 2:30 PM.
Method 2: Buying Crystals at Crystalabra
Crystals can be bought at Crystalabra for 50,000G.
Tip: Crystals will be 45,000G on Fridays thanks to the 10% Discount Sale.
Crystals become available once you've done the 1st renovation for Crystalabra.
Crystalabra Hours
Weekdays
9:00 AM – 6:00 PM
Holidays
9:00 AM – 2:00 PM
Method 3: Encountered in the Overworld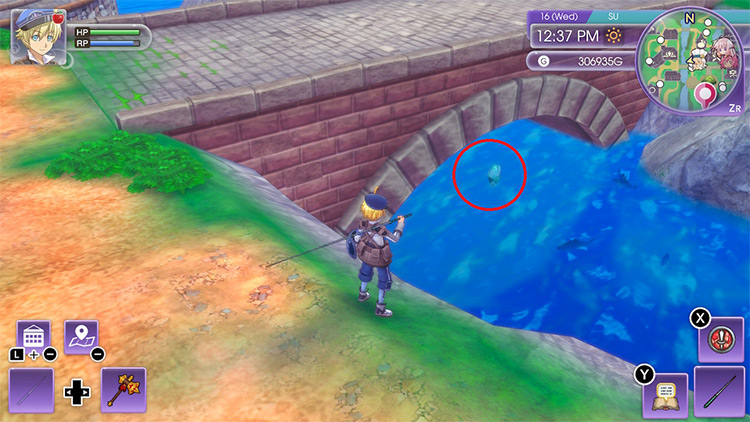 When you're exploring Rigbarth, its surrounding areas, and dungeons, you'll often come across complete Crystals. Keep your eye out for them and you're bound to find some in unlikely places.
Tip: Use your Charged Spell Seal to get inaccessible Crystals
Browse:
Rune Factory 5
Video Games