Top 12 Best Mods For Saints Row: The Third
This post may contain affiliate links. If you buy something we may get a small commission at no extra cost to you. (Learn more).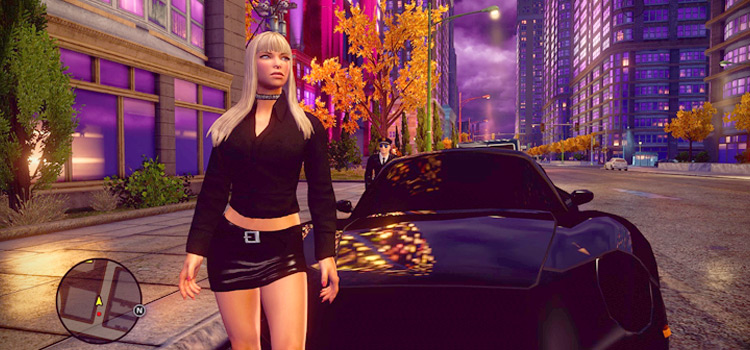 Saints Row: The Third was the last SR title that I truly got to play for a long time.
And it still brings back some fantastic memories of the good old days that I spent in my old room playing on my PS3. I never got to try it out on PC until now, and I must say that I'm pleasantly surprised with most mods and not surprised at all with others. Like the nudity mods that one always has to expect for these games.
In any case, there are some fantastic mods for SR3 that are sure to improve the in-game experience by a bunch.
If you're keen to play SR: The Third once more, or if you've never tried it out and you're looking to have some fun, this list of mods is going to help you kick things off big.
Most of these mods directly affect gameplay too. I know many people look for mods exactly because of large additions so there's a decent variety here.
Let's put it this way: I think there's a little something here for everyone.
12.

Black0ut's Better Bras (NSFW)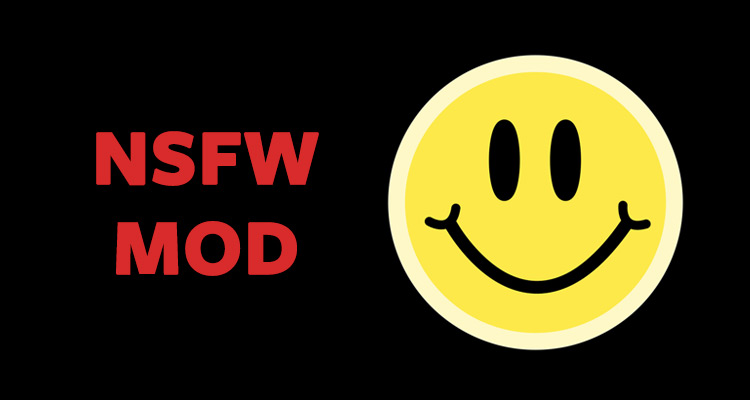 Yep, you guessed what this mod is all about.
It basically changes the way women's bras look in the game. There's nothing else to add.
If you're into stuff like this in your game, check out this mod.
11.

SR3 Nude Mod (NSFW)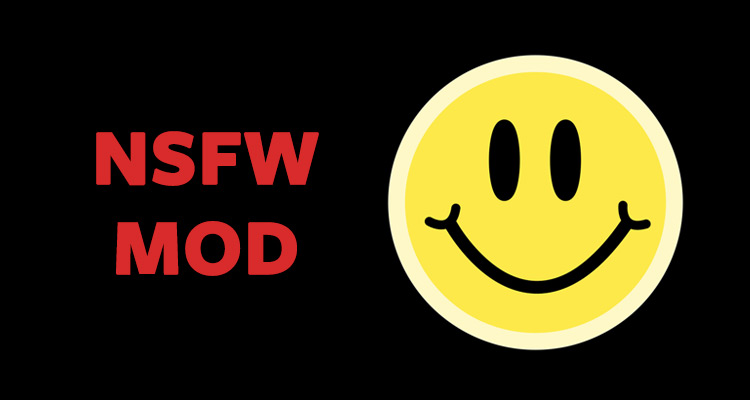 Much like the previous mod, this one also modifies women's looks in the game.
I'm assuming you can already guess what it does by simply reading the title, so I won't go into details with this one either.
You know what to expect if you decide to follow the link, right?
10.

Shitface's Weapon Rebalance Mod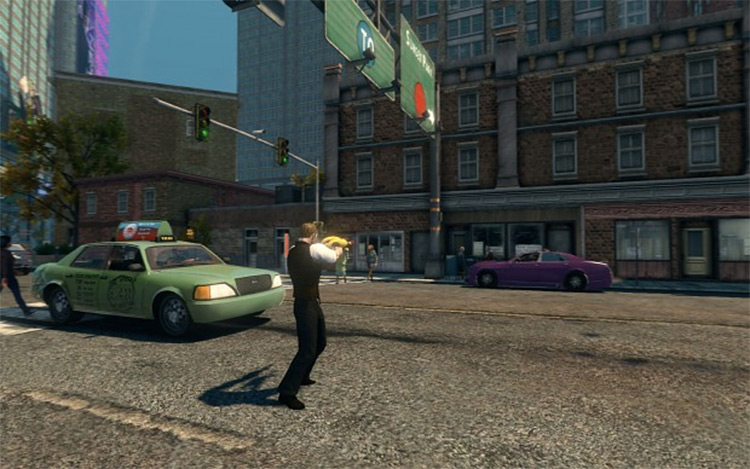 Our dear friend known by the eloquent name of Shitface has produced one of the best mods in the SR3 community.
This one does a complete rebalance of the weapons system in the game, changing things that range from basic modifications to others that go as far as changing the traces of certain types of ammunition in the game.
In any case, this is a great mod to install regardless of where you are in the game.
If you've been playing for a while the changes will be more noticeable. If you haven't, you'll get used to the changes quickly.
Especially considering all the fun weapons we have in SR: The Third.
9.

NPC Behavior and Spawn Mod
Another mod brought to us by the SR legend known as Shitface, this one does a fantastic job at overhauling the way the AI works and spawns.
It makes spawns way more natural and tweaks the way the AI interacts with the player as well as with the game environment.
Notoriety has been heavily modified and improved to make it work even better than it does in the vanilla game.
The cops are much more fun to run from after you've installed this mod. Thanks, Shitface.
8.

Things To Do in Steelport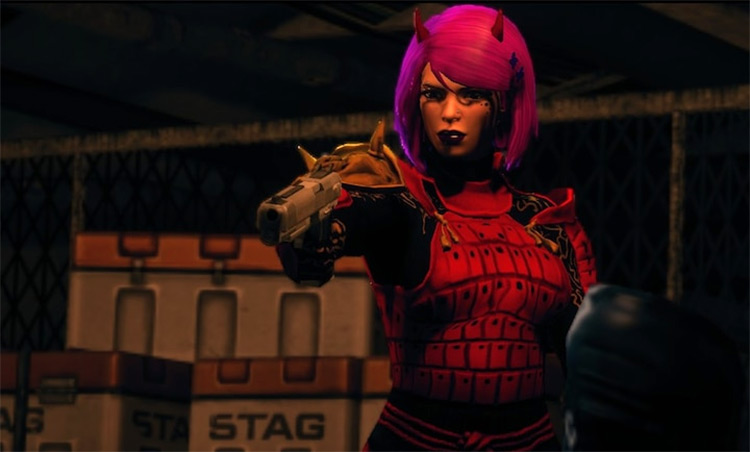 So this is more of a mod pack than a mod per se. But I think it's important to check it out anyway.
It comes with a family-friendly version as well, which is hilarious to read something like that in a title as violent as Saints Row.
But that just means that there are no nudity mods included.
In any case, this one adds the best mods from this list (plus a couple of other useful ones) that'll help you get the best out of your time in Steelport.
7.

Rare Vehicle Cheats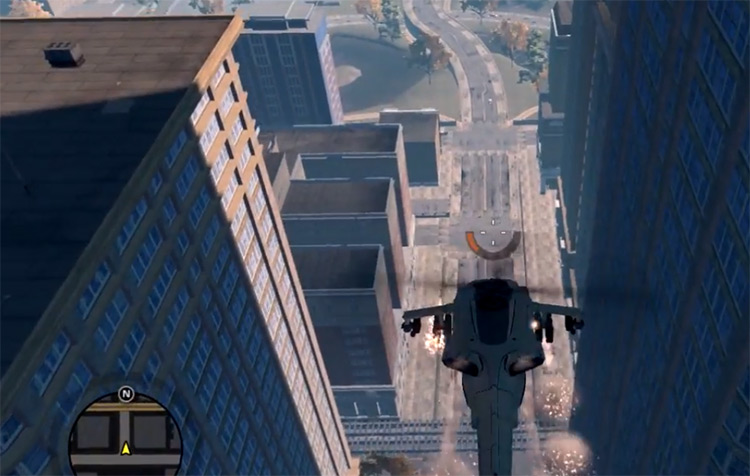 As simple as this sounds, I like this mod because it gave me access to plenty of rides that were difficult to come by before.
It basically adds new cheats that will allow you to spawn rare vehicles in the game.
And this goes beyond all the really fun cars you can already get in vanilla.
Killbane's Jet, for example, can be spawned with this mod installed. It lets you access a plenty of unique rides and have a lot more fun.
6.

New Customization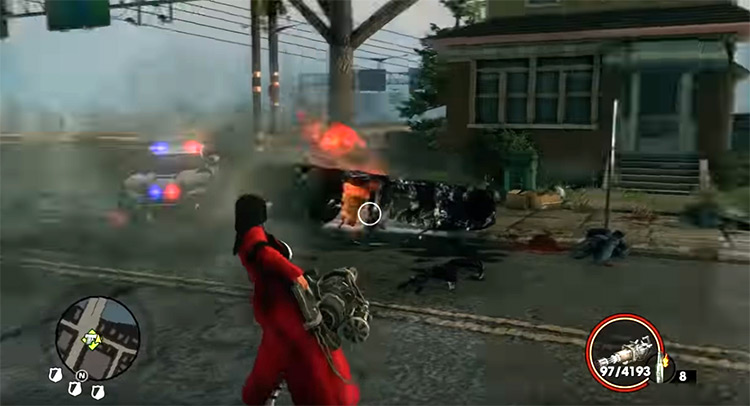 So this mod brings us a ton of customization options to the table, allowing you to make many more changes to your homies and the way your character looks.
The only downside of it is that the description is in Polish (I think?).
But worry not – since I downloaded it, I can tell you that you can expect lots of good out of it!
5.

Unofficial Patch v1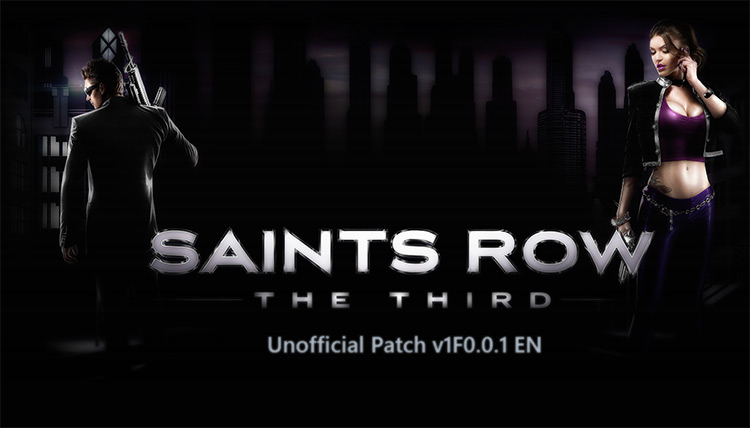 This is one of the many community patches that modders have taken the time to create.
And I have to say, they are very good additions to the game world.
The Unofficial Patch 1 has the main objective of making the game environment feel more realistic, which some might say is a bit of a bummer, but it does grant you a different SR: The Third experience.
I would only recommend this mod to readers that have completed the game already, though.
4.

SR4 Hairstyles for SR3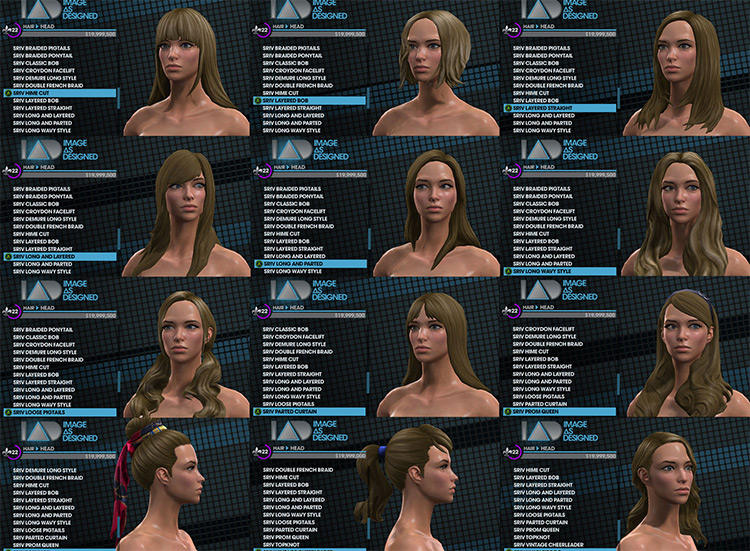 A basic mod, but it adds a ton of new customization options to the game. So it gets a good spot on my list for sure.
It simply transfers the hair assets from SR4 to SR3, which gives you the option to put any hairstyle from the newest game into one of your characters in The Third.
It's a fantastic mod, although quite a simple one. Still worth checking out.
3.

Saints Row: The Third Overhaul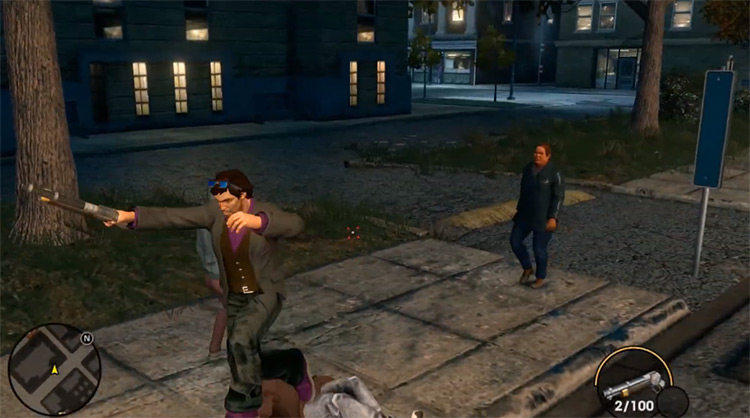 This one is an even better modification of the game than the last mod pack on my list, as it only adds some minor changes that improve certain key aspects of Saints Row.
Game improvements are a crucial part of this Overhaul.
But it also comes with a ton of graphic improvements that will enhance the way the game looks by a ton.
All in all, although it's just a compilation, this mod makes the game look far better than in the vanilla version. And the changes make gameplay even more fun.
2.

Sandbox Mod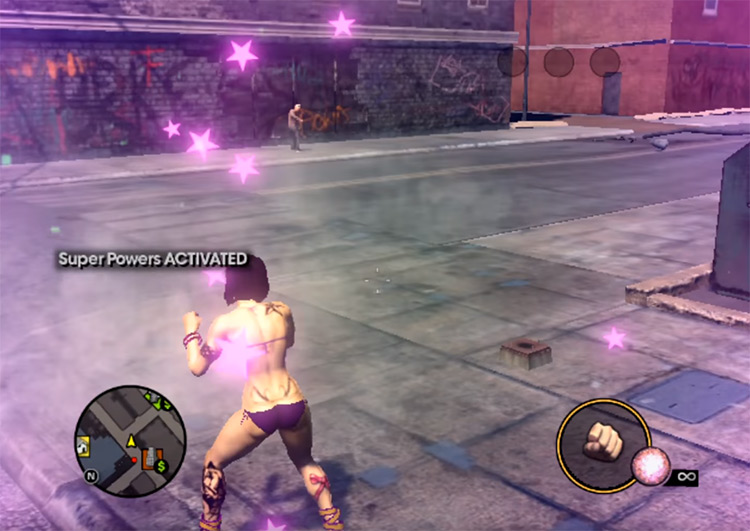 If you've finished the game already then don't waste any more time time and download this mod now.
Sandbox mode will give you hours of fun that you can't even imagine till you check it out.
It lets you tweak almost every single aspect of the game.
Imagine having control of when you want your character to get drunk or dizzy; upgrading weapons in an instant; controlling how much cash you really have without needing to input any codes.
This mod basically allows you to do that and much, much more.
There are just too many new features to include them on a single article. I really want you to check this out to surprise yourself along the way.
1.

Ultimate Immersion and Gameplay Overhaul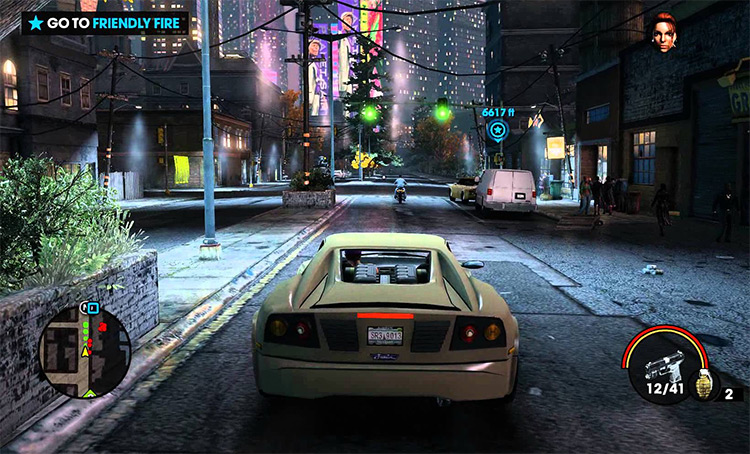 So what tops a sandbox mode, you may wonder?
Well, this mod.
It comes with a sandbox mod plus a first-person mod, better textures, the chance for female officers to spawn, better damage, HD guns, and the list goes on.
It's basically the last overhaul mod that I told you about… but on steroids.
There are just so many additions that make the game great that you'll love this mod just by reading its description.
Give it a go – first-person SR3 is more fun than you'd imagine.
Browse:
Lists
Saints Row
Video Games