35 Scooby-Doo Gift Ideas: Toys, Plushies, Merch & Rare Collectibles
This post may contain affiliate links. If you buy something we may get a small commission at no extra cost to you. (Learn more).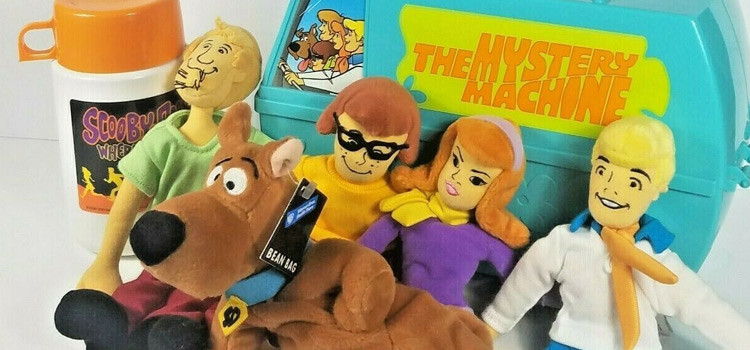 We recently passed the 50th anniversary since "What a Night for a Knight", the first episode of the original Scooby-Doo, aired on television.
It was created by Joe Ruby and Ken Spears for Hanna-Barbera back in 1969 and the public's reaction was immediate. It was love at first sight!
Mysteries, puzzles, and lots of fun with many running gags and a colorful cast made the Scooby-Doo cartoon a Saturday morning staple.
Since then, the Mystery Gang has starred in many films and spinoffs along with plenty of ripoffs too, but the series is still going strong to this very day.
If you're looking for some coo Scooby-Doo memorabilia they you won't have to look far. Whether it's for a friend, child, or even if you're a Mystery Inc. enthusiast yourself, I know it's never enough Scooby.
So this extensive gift guide should help you find the best Scooby-Doo merch you can pick up today.
Scooby-Doo Toys & Figurines
Scooby-Doo Plushies
Scooby-Doo Apparel
Scooby-Doo Merch & Collectibles
Browse:
Cartoon Network
Hanna-Barbera
Lists
Scooby-Doo
Cartoons
Gift Guides