Sims 4 CC: Best 2000s Clothes, Fashions & More
This post may contain affiliate links. If you buy something we may get a small commission at no extra cost to you. (Learn more).
The 2000's were a great time to be alive. From the baggy jeans to the juicy pants, that fashion is definitely one-of-a-kind from this era.
Not to mention DVDs, the rise of console gaming, and music having a wide range of subcultures such as rap, punk, and metalcore.
It was an odd time for some, with the Internet in its purest form mostly used for MSN and AOL messenger. Plus the dawn of Facebook and old-school YouTube.
If you're looking to re-live this era in The Sims 4, let's take a look at some cool CC items that scream "the 2000's" in one way or another.
11.

Ecko United MMA Shirt
Ecko United was an extremely popular brand in the 2000's, most notably for their jeans.
Alongside Dickies, Sean Johns and Rocawear were popular streetwear during this time.
This shirt symbolizes the importance of this brand and its signature blacked out clothing, and also references another thing that rose to popularity in the 2000's: MMA.
Some folks shopped at Hot Topic, but those with some extra dough went to Ecko.
10.

Flip Phones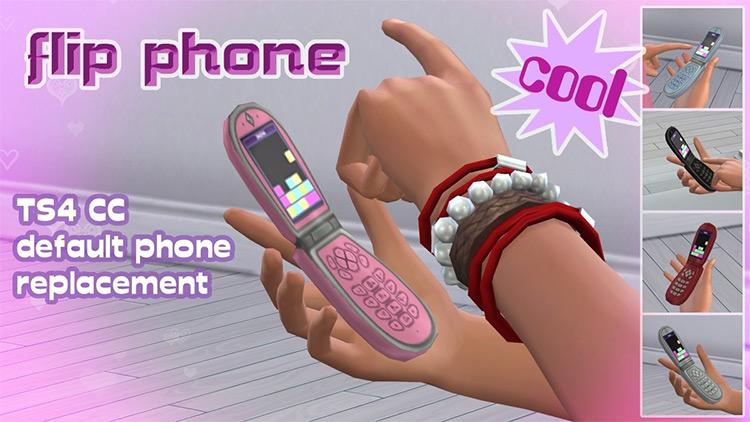 Back in the early 2000s, we didn't have iPhones. We had flip-style cell phones.
And we all loved it!
Now your Sims can re-live this 2000s tech with yohan's free CC. This pack includes 5 color options, all base-game compatible and fully functional.
I guess your old Motorola never really went out of style.
9.

Monster Crocs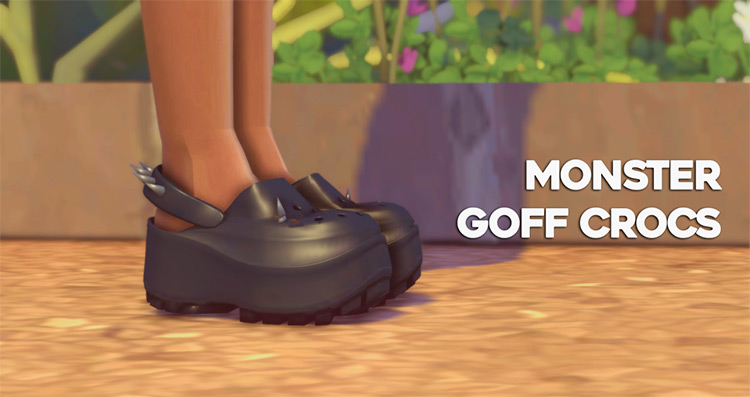 Many kids nowadays would consider this a fashion tragedy. But for some reason, Crocs were one of the most sought out types of shoes in the late 2000's.
Along with Heely's and Converse, these odd-ball sandals were an absolute hit.
LazyNieph gives us some high-quality Crocs here in 10 swatches, including a gorgeous fire red shade.
Even I had a pair of these back in the day, and the comfort is definitely not overrated.
8.

Pecrio Audio System
Enjoy your Bluetooth kids. Because before connectivity had really taken off, CD players were the way to go.
Some came jam-packed with DVD and CD capabilities, similar to this CC design by jomsims.
If you didn't have an MP3 player or an iPod, this was your only choice for listening to music at home.
And a CD/DVD player is one of those things that just wasn't around much before the 2000's, and doesn't really exist afterwards either.
A 2000's product to the core.
7.

Fauxhawk Hairstyle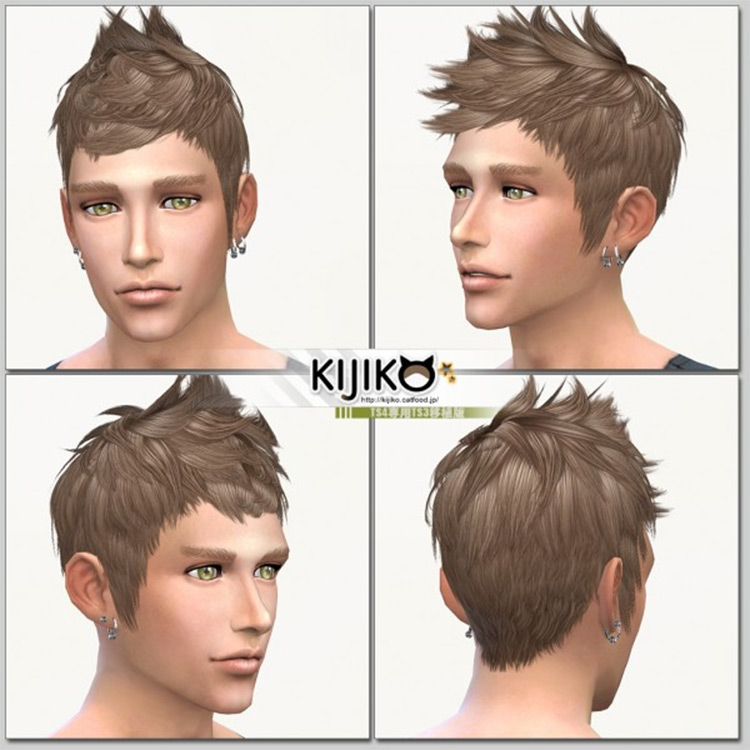 I was in 7th grade during the mid-2000's.
And all I can say is that this haircut was on every single dude in my grade.
The fauxhawk was unprecedented. And CC creator Kijiko gives us a great version of this hairstyle.
With a whopping 22 recolors here, any Sim can rock this mid-2000's trend.
It was like the new kid on the block, until you grew up a bit and realized it wasn't always the best looking hairstyle.
And pretty hard to maintain, too.
6.

Denim Jacket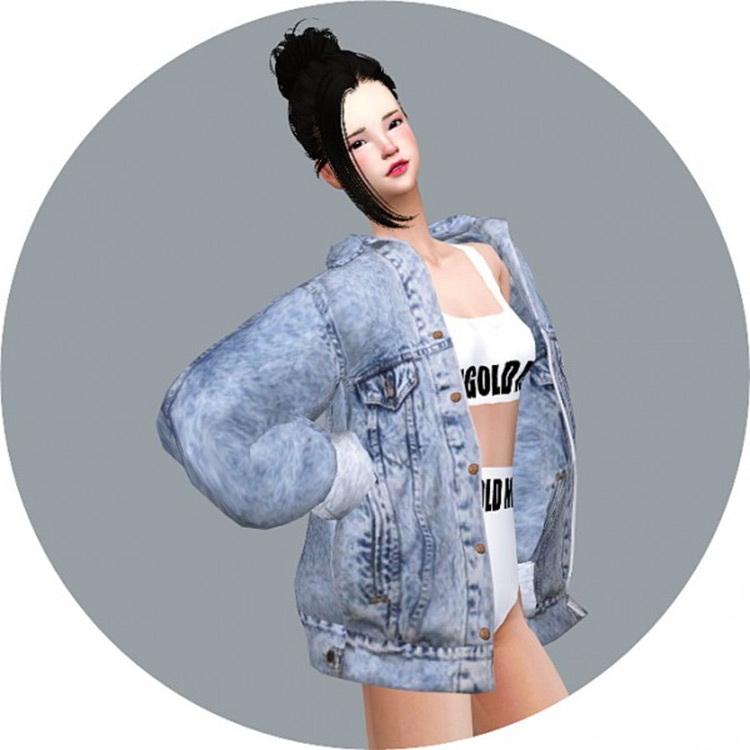 Cue the famous Justin Timberlake and Britney Spears picture of them rocking all denim.
While all denim was the trend, the denim jacket was the standout for being immensely popular during this time.
Creator Marigold gives us a great design here, making a realistic denim look come to life with this jacket.
You'll find 3 unique swatches with this CC, with one in a dark blue denim that really catches the eye.
5.

Home Phones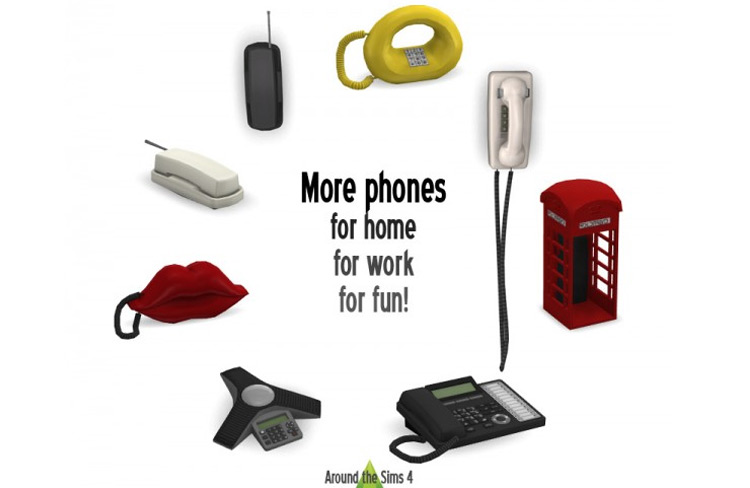 Before the iPhone and Android smartphone craze, you'd know your home number before you ever even had a cellphone.
While cellphones still existed, they were in a simpler stage. Mostly just used for calling on flip phones.
Not even texting was really that big till late 2000s.
Home phones were a must-have, and kids growing up may remember not being able to use the phone and Internet at the same time. Ah, good times…
Well this CC set offers a bunch of different home phone options in several swatches, my favorites being the intercom and the phones shaped like a woman's lips.
At least we don't have to listen to the phone ring at home anymore. Trust me, it would get annoying.
4.

Baggy Pants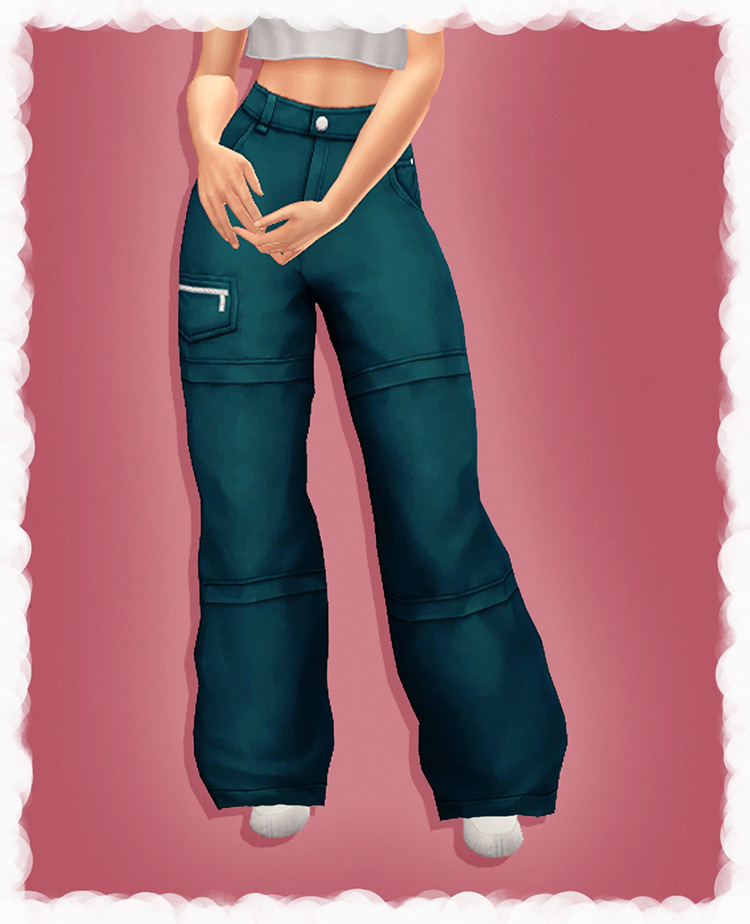 I was a kid who grew up on a lot of 2000's hip-hop including 50 Cent, Ludacris, and Eminem.
So trust me when I say that baggy pants are the thing that reminds me of the 2000's.
It's a style that saw rappers wear their pants sagged pretty low. Showing off underwear was for some reason the coolest style ever.
This is another thing I never see making a comeback, so I think baggy jeans will remain in the 2000's forever in all of 50 Cent's music videos.
3.

Nike Air Force 1's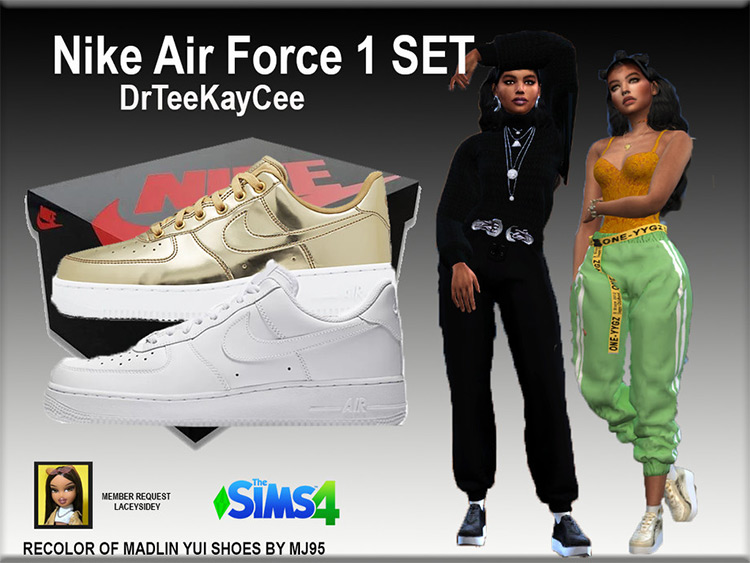 Want to know what shoes went with the baggy jeans?
The good ol' Air Force 1's.
Drteekayce gives us 3 unique editions of the Air Force 1's here, including a gorgeous gold one.
These kicks were extremely popular in the 2000's, and are still a somewhat popular choice for Nike sneakers to this day.
Didn't matter if you were a fashionista, hooper, or just liked shoes. Everyone loved some Air Force 1's.
2.

Juicy Couture Tracksuit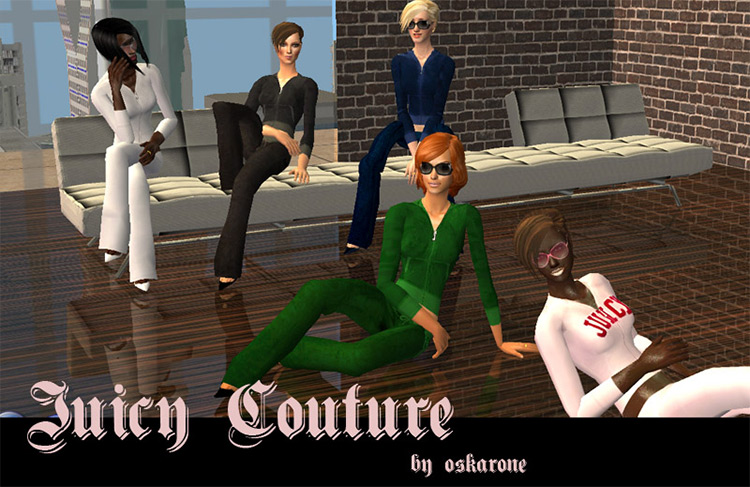 Girls of the 2000's loved their denim and loved their lip gloss, but most importantly…
They loved their Juicy Couture tracksuits!
This was a huge cultural trend, especially with the word Juicy plastered across every girls' bottom across the country.
This CC set comes with 5 unique designs, and can range from athletic wear to pajamas, all the way to your typical everyday outfit.
1.

Assorted 2000's Fashion Set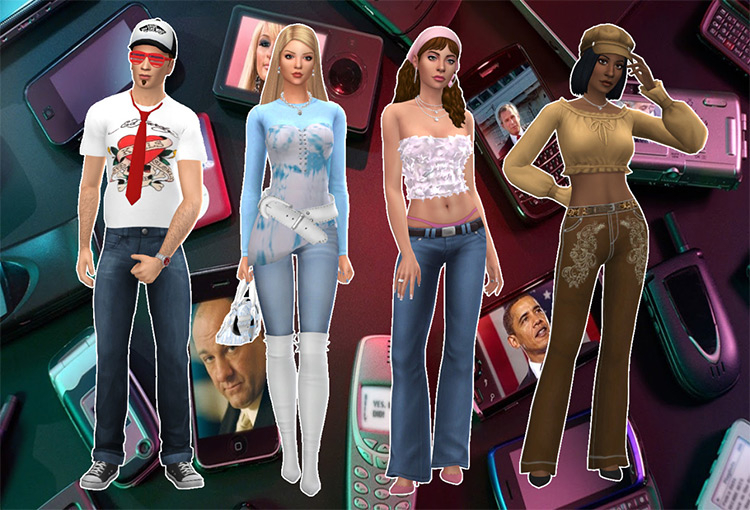 Want one big CC pack that truly encapsulates the 2000s era?
Creator Emmastillsims gives us a plethora of 2000's clothing here.
You want trucker hats? Got it.
You want flaming track pants? Got it.
Louis Vuitton bags, ripped jeans, and long white tees? Yes. Yes. And Yes.
This set is filled to the brim with 2000's content. You could make a whole town based in the 2000-2009 decade just with these clothes.
So download some stereos filled with Britney Spears and open up a Blockbuster, cause your Sim is ready to re-live some of that 2000's era nostalgia.
Browse:
Lists
The Sims 4
Video Games