Best '90s Hair CC for The Sims 4 (Guys + Girls)
This post may contain affiliate links. If you buy something we may get a small commission at no extra cost to you. (Learn more).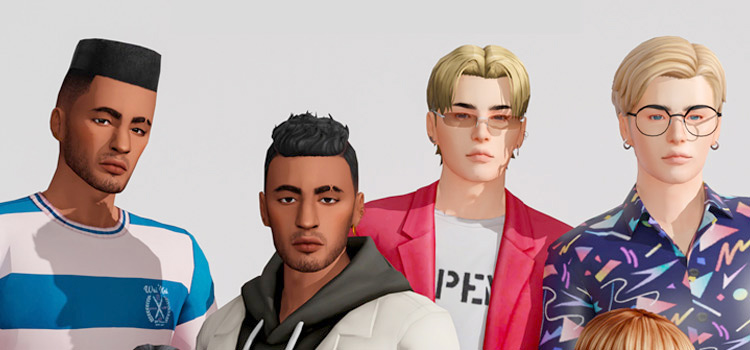 Any save focused on a specific time period has to start in CAS.
Hair has always been one of the most identifiable factors of an era. In most cases, you know it when you see it.
And you'll have no problem turning your Sim into a 1990s blast-from-the-past with all of these custom options!
1.

Ariadne Hair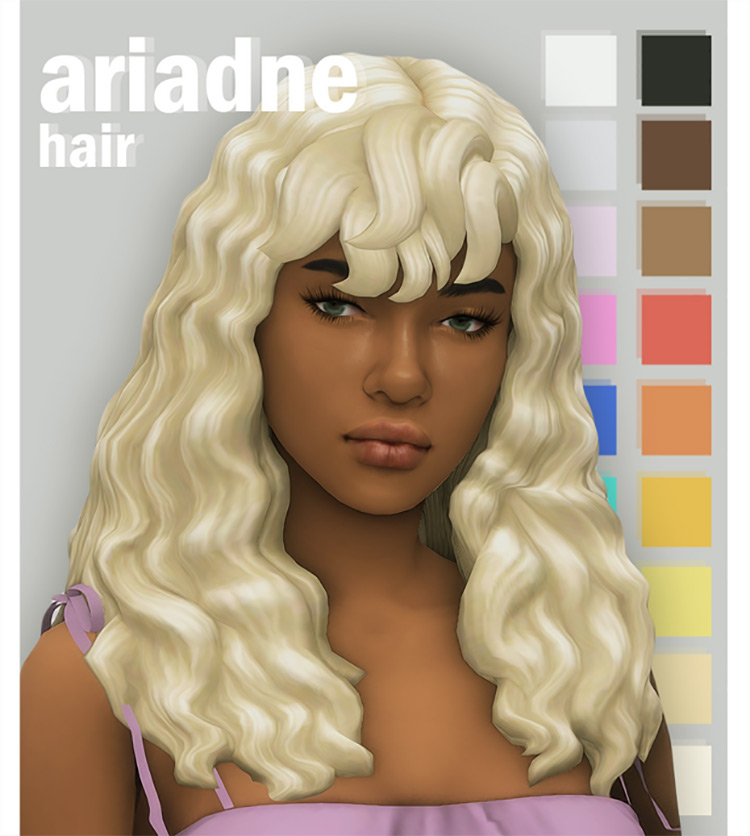 No matter the decade, you can't go wrong with waves.
That's one thing we don't have nearly enough of in TS4, but creators like Okruee really make up for it.
It might just be the bangs that really make this hair so perfect. They're downright adorable!
2.

Gia Hair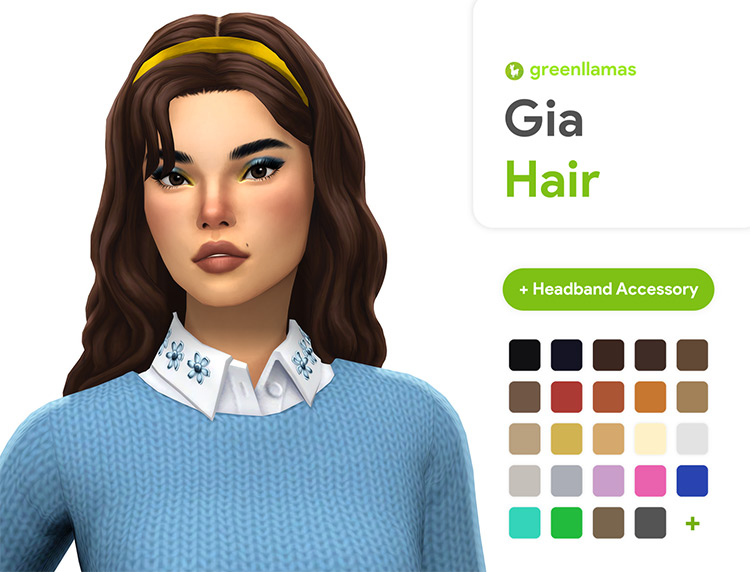 The '90s were a time of cliques unlike any other, and everyone needs somewhere to belong. The Gia Hair is great for those preppy Sims, who wouldn't dream of skipping school or unnecessarily calling out of work.
It's something about that headband, which is an overlay found in the piercings category of CAS!
3.

Calcite Hair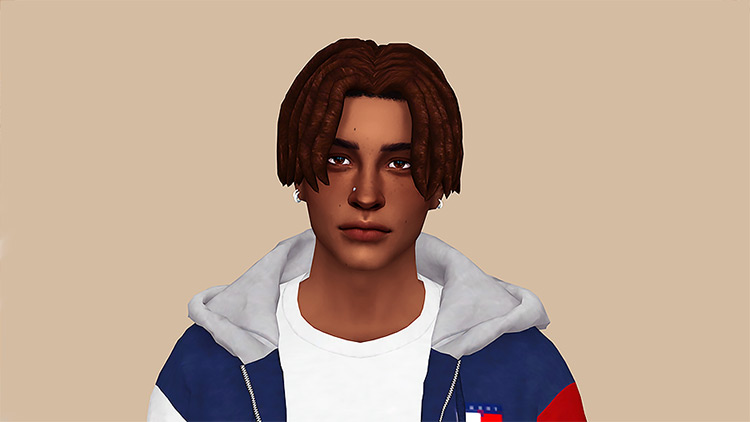 These dreads look absolutely fantastic.
They just seem so youthful, so hip, so chic.
The underside is shaved, which may lean a little modern. But just make sure your Sim's clothes match the era as well, and he or she will be all that and a bag of chips, indeed.
4.

Heather Hair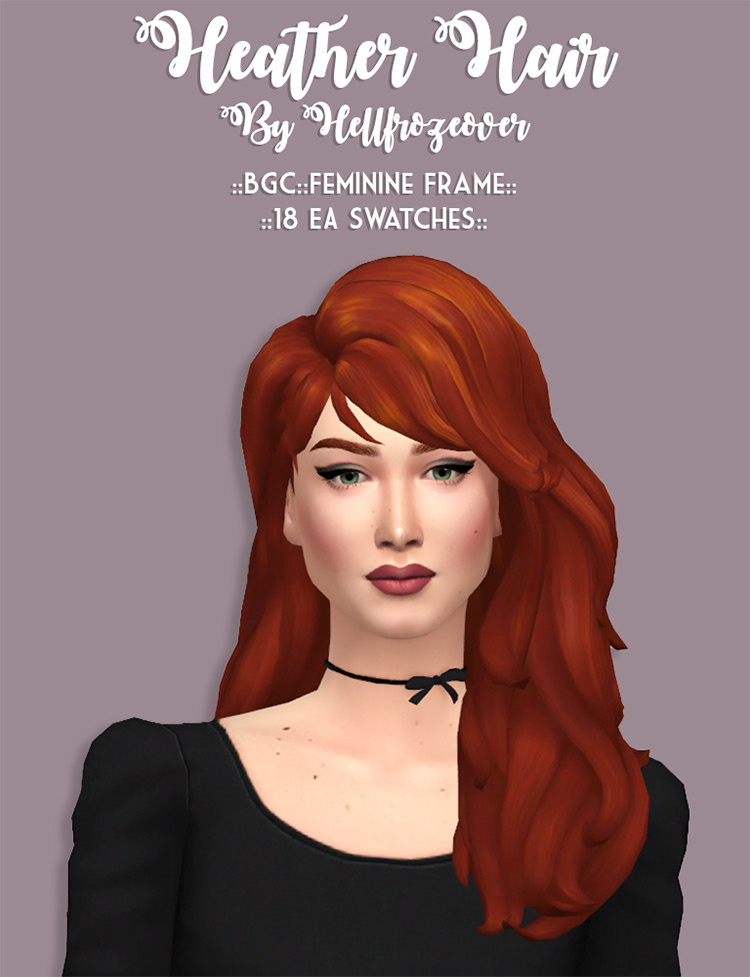 You can probably tell with just one glance that the Heather Hair was specifically inspired by the retro styles of the '90s.
While many styles are timeless, this one is wonderfully stuck in the past.
It's big, voluminous, and glamorous, and will undoubtedly transform your Sim.
5.

Chandler Hair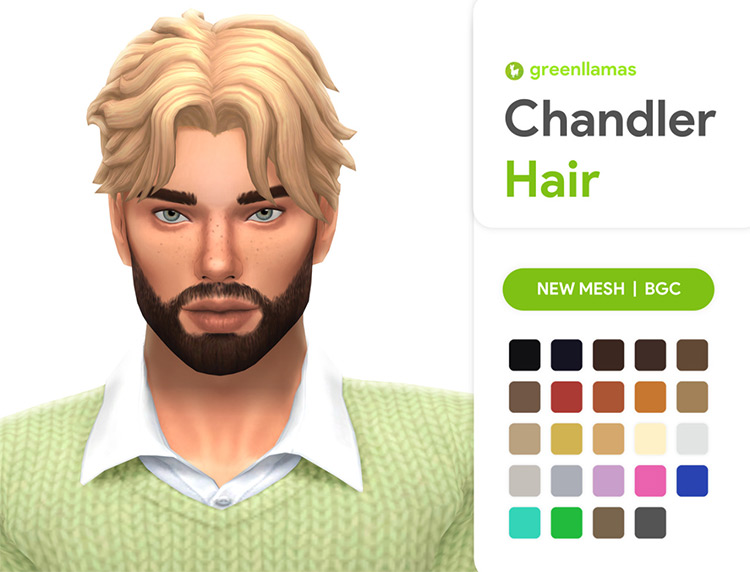 If you want to turn your masculine Sims into swoon-worthy love machines, look no further.
This creator's ingenious middle-parted Chandler Hair has a layered look that makes it ridiculously attractive. We all know how hard it can be to make cute guy Sims, and this hair will help a lot!
6.

Townie Hair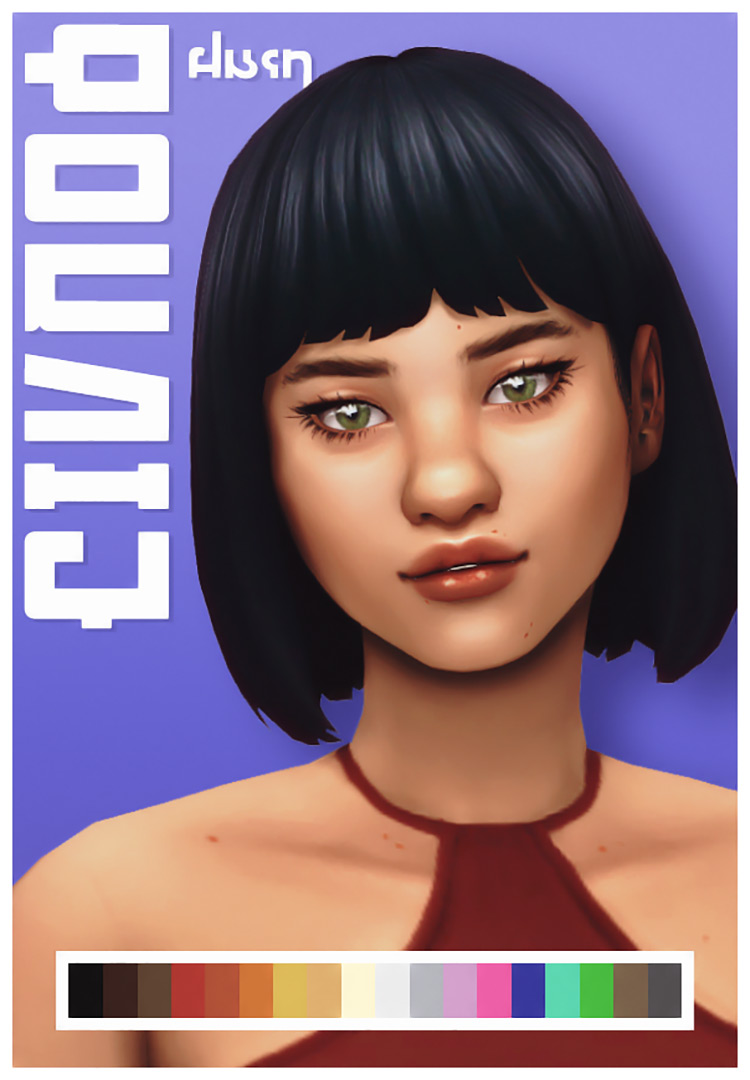 Dogsill may not have specifically made this with retro intentions, but it reminds me so much of Uma Thurman's iconic Pulp Fiction hairstyle. And you can't go wrong with Uma Thurman.
In any case, a sleek bob like this is simply classic. It'll work for women of all ages.
7.

90s Male Hair By Wistful Castle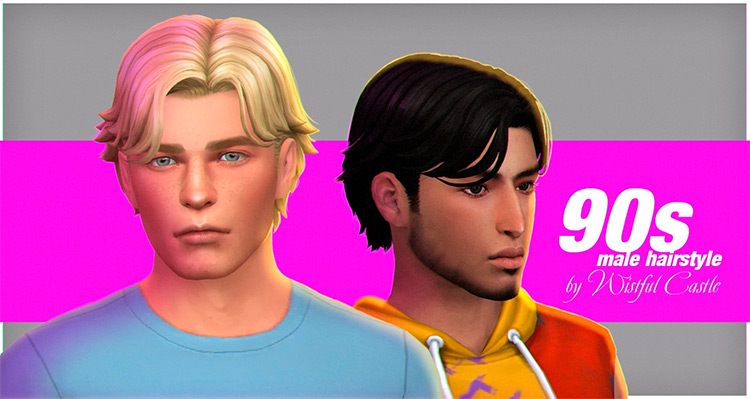 Why are all '90s hairstyles for men so dang seductive?! Don Lothario could never.
This one is a little bit surfer, a little bit frat boy, and totally beautiful. Wistful Castle has mastered blending Maxis Match CC with a realistic design.
8.

Maria Hair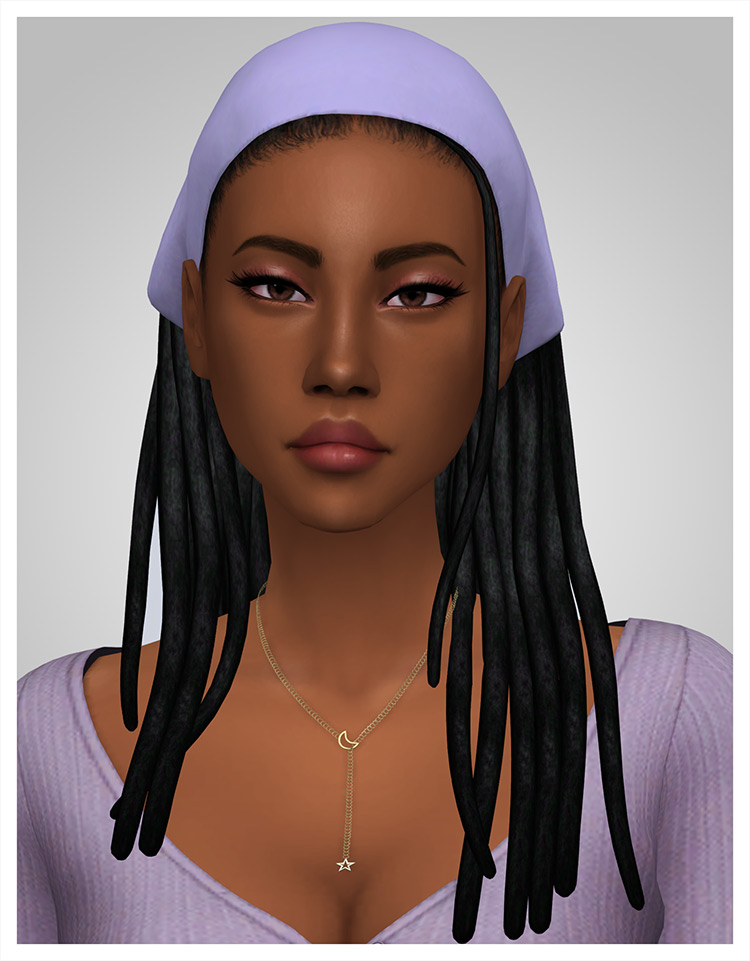 You'll want to use this CC again and again – especially since the bandana accessory comes in tons of swatches.
The dreadlocks also have a fantastic texture. And it's up to you whether or not you want to add bangs.
It's so easy to envision a Sim with this style on a '90s summer day, young and carefree!
9.

Jessica Hair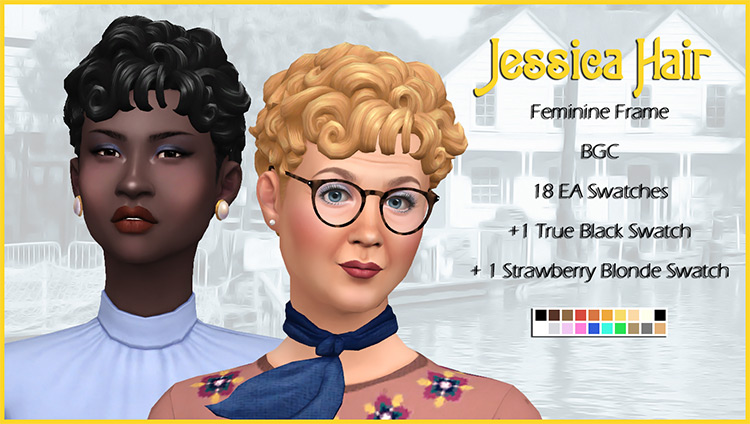 Those of you who play legacies will probably love this as much as I do. Giving my elder Sims the Jessica Hair with some oversized, old-fashioned glasses is one of my favorite things.
This just makes a Sim look so sweet, like she's got butterscotches and tissues in her pocket.
10.

The 90s Male Hair Set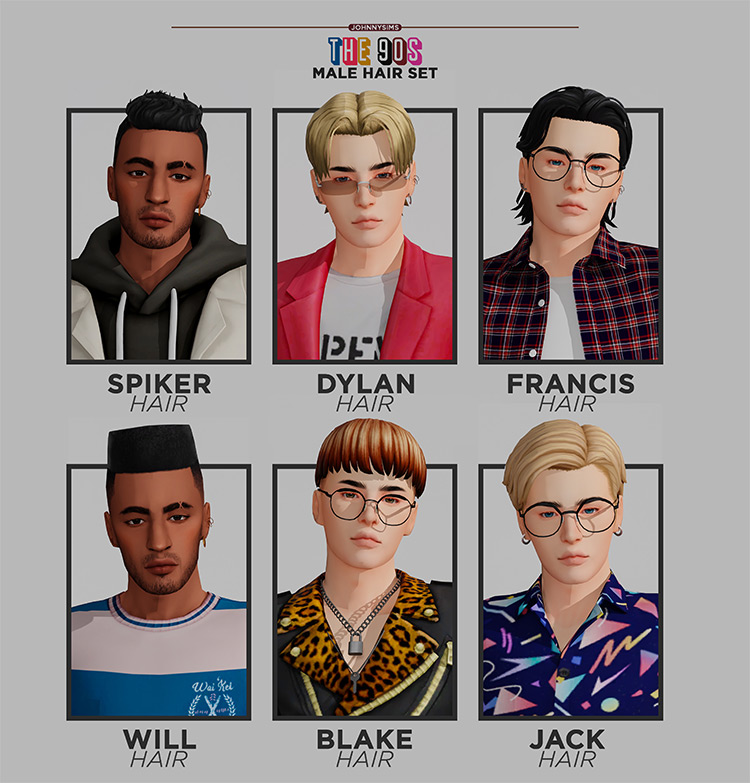 JohnnySims' set, dedicated specifically to the hairstyles of '90s men, is a must-have if you really want your Sims to be retro.
With six total styles, there's enough to go around for your Sim and all of his buddies. No one will seem a bit out of place!
11.

Cleo Hair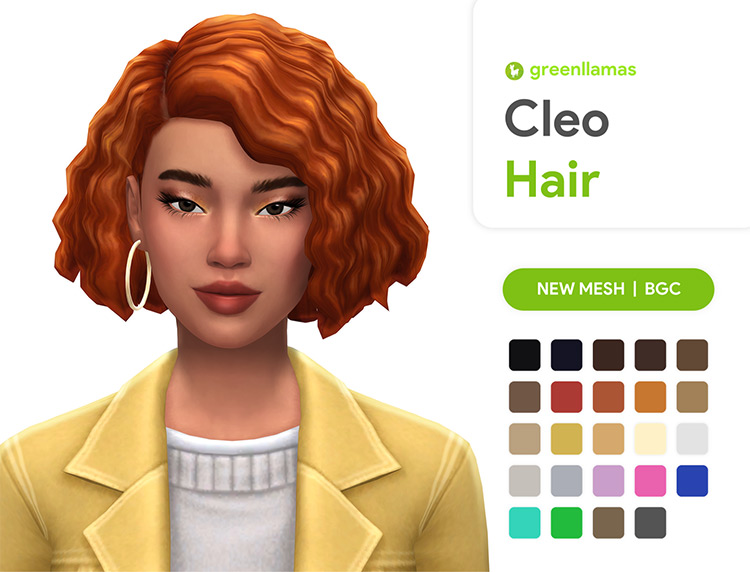 Although Greenllamas' Cleo Hair was inspired by a very 2023 celeb, the early '90s vibes are strong.
This haircut is a lot of fun, since Sims can still accessorize with earrings. It's not really hat compatible but you don't want to cover up these awesome waves, anyhow.
12.

Maya Hair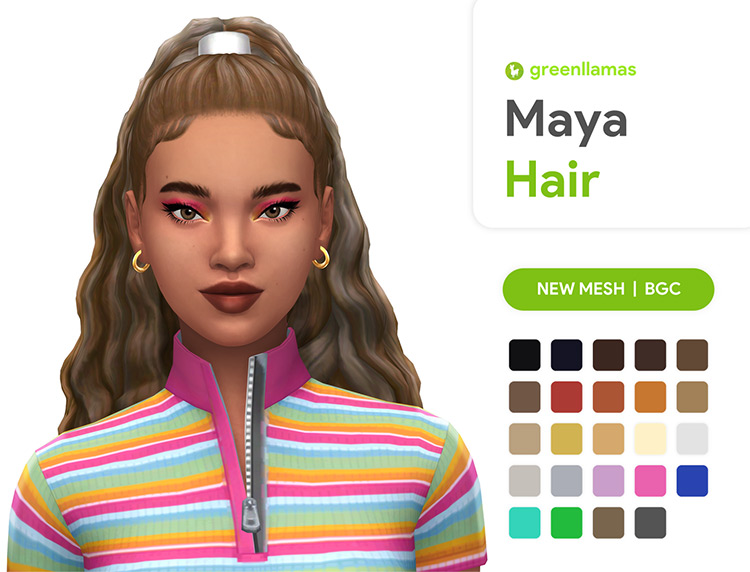 If you've been wondering how we're this far into this list without a high ponytail, fear not.
There are just so many to choose from – and we must only use the best CC for our Sims.
This half updo is super pretty and will look great with literally any type out outfit, whether it's casual or formal. And it's (of course) very '90s.
13.

Fluffy Ponytail (RavenSims)
Just because a Sim doesn't have long hair doesn't mean she can't still have a high ponytail. Where there's a will, there's a way!
Every detail here is perfect, from the bangs, to the fluffy hair that really lives up to its name.
14.

Michelle Hair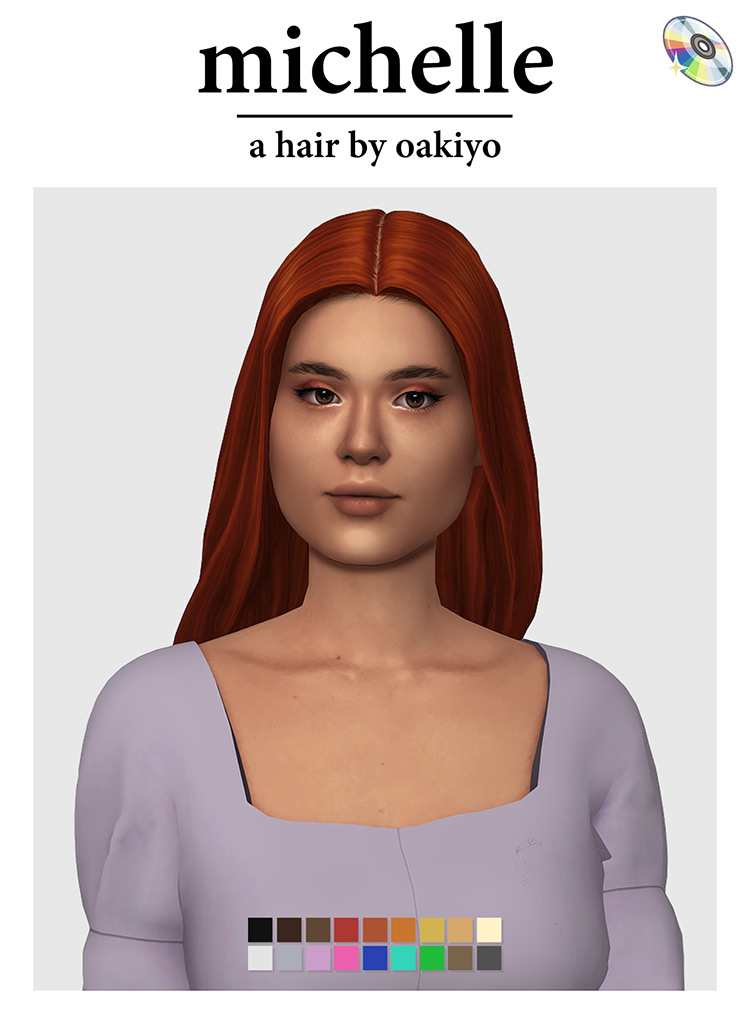 Sometimes, basic is best.
This is a standard middle-parted, long, and straight style that's about as versatile as it gets. No matter your Sim's age, you can rest assured she'll rock Oakiyo's Michelle Hair.
15.

Opal Hair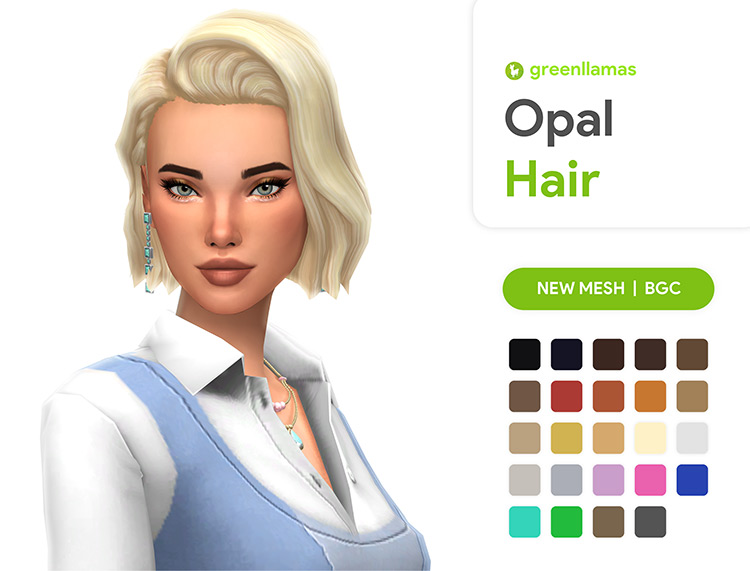 Wavy bobs are like potato chips. You can't just have one.
There are endless ways to get your Sim looking all retro after you've given her this hair, but I think it's particularly suited to the business casual style that was so popular back in the day.
Blazers and pencil skirts? Yes, please!
16.

Denise Hair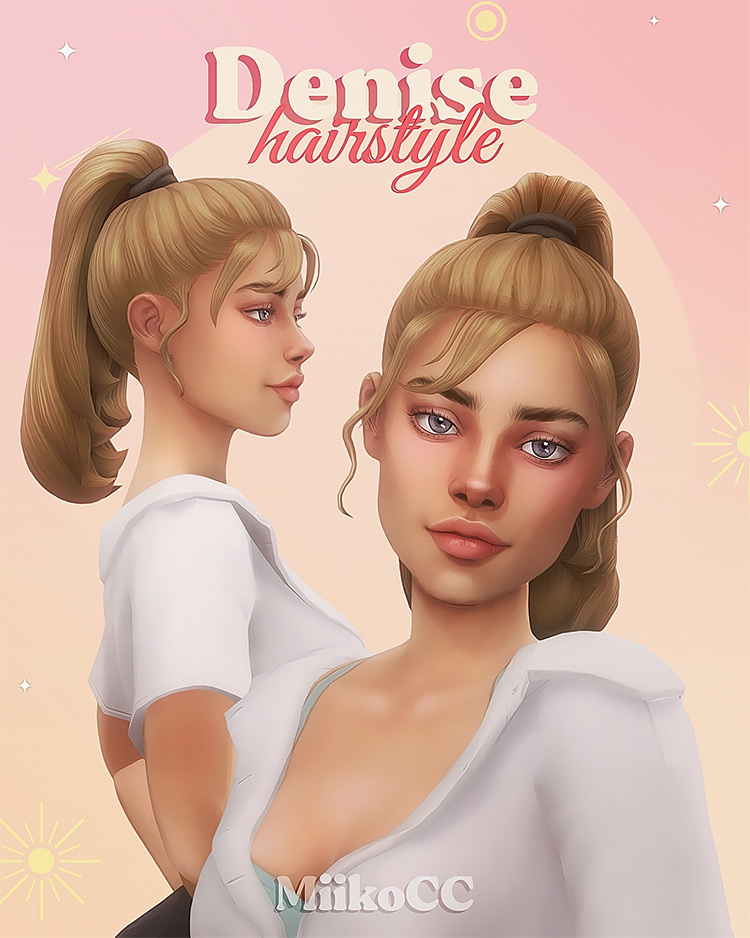 Here's a '90s high ponytail in all of its glory.
This was so popular, it's practically legendary!
And it's so unbelievably cute, with or without the bangs.
You can even change the color of the hair tie to your liking, just find it in the hat category.
17.

Tay Hair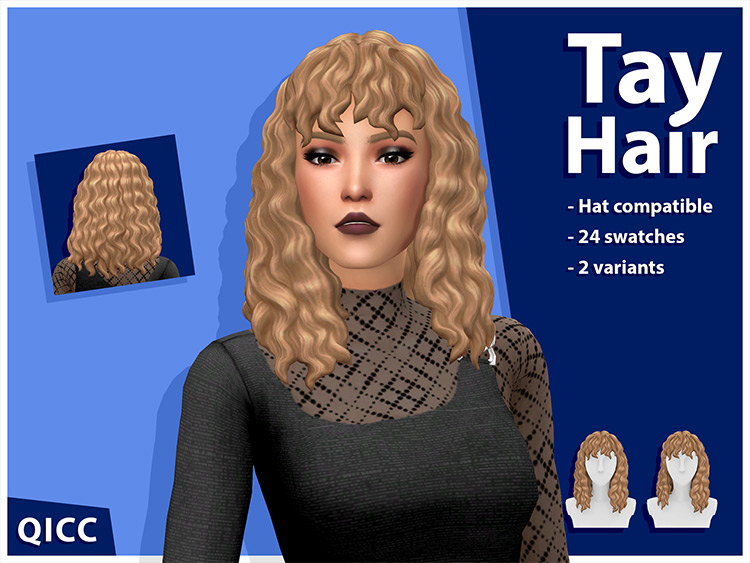 The Tay Hair is full of personality. Whether you like to think your Sim got these waves naturally or spent the Simoleons to get a perm, as was the '90s custom, is your prerogative.
Two different versions are available, which change how the hair is positioned slightly.
18.

90s Babe Braids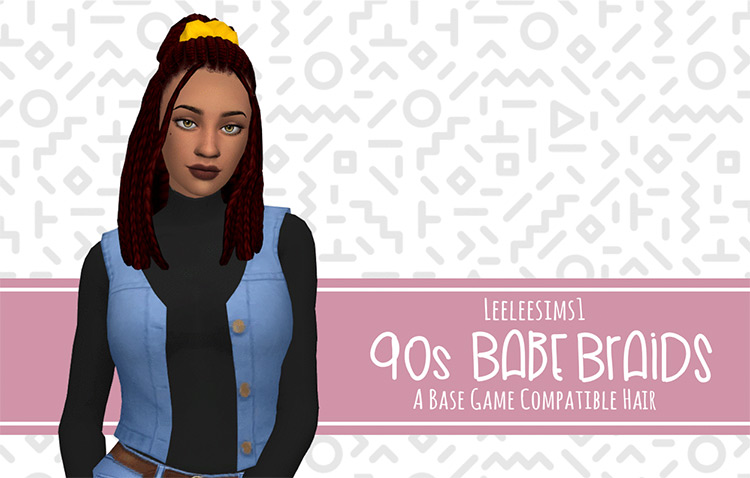 This here is peak '90s content.
Not only are the braids themselves pretty fitting, but there's even a scrunchie!
If that isn't your thing, there are also some metallic beads. Being able to make a hairstyle your own is always great, even if it's for your Sim.
19.

Victoria Hair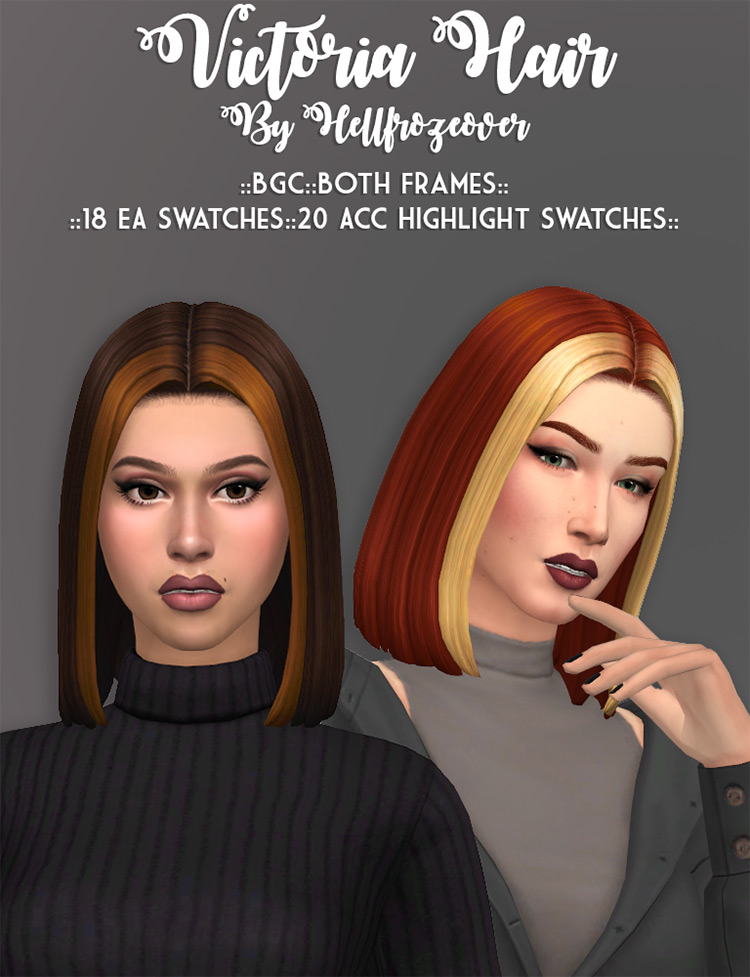 You're in luck if none of the bobs we've seen so far are your taste.
Here, you can make it your own like never before.
The sleek, shoulder-length Victoria Hair can be styled with separate, optional highlights. They're just like the ones from Snowy Escape, and will really add a pop of color.
20.

Nineties Babe Hair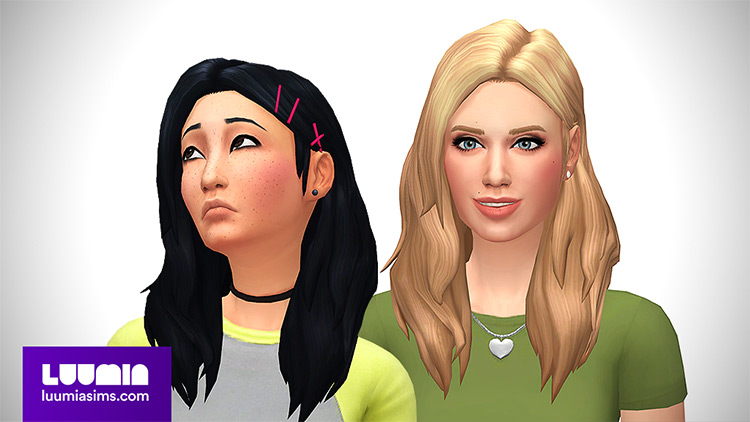 Here we have a simple, long, layered 'do from Luumia. What makes this hair so great, besides the obvious, is the barrette accessories.
It seems like it's been a hot minute since accessorizing like this was en vogue, which makes it ideal for your '90s Sim babe.
Browse:
Lists
The Sims 4
Video Games