Sims 4 Animal Crossing CC & Mods (All Free To Download)
This post may contain affiliate links. If you buy something we may get a small commission at no extra cost to you. (Learn more).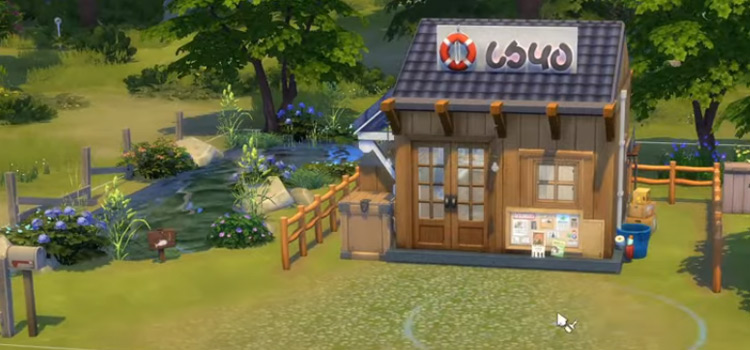 One of the only things that kept me sane sitting inside was the release of Animal Crossing: New Horizons.
I won't lie to you, I've been a big fan of Animal Crossing for years now. I still remember getting Wild World on my Nintendo DS and falling in love with the people in my town, getting to decorate my little house, and putting in countless hours to work my debt off to Tom Nook.
There are a lot of things about Animal Crossing that are reminiscent of games like The Sims.
The number one thing they both have in common is that they're relaxing games that you can casually play for hours on end.
Unlike a lot of other games, you don't feel like you need to set time aside to finish that one super tedious quest to move forward. You can pick these games up at any time, for any amount of time, and not feel pressured to get things exactly right.
With the love that I've established in this fandom over the years, it's fitting to have a list dedicated to Animal Crossing CC for The Sims 4.
For any of my fellow Animal Crossing lovers out there that also find comfort in The Sims, then this list is for you!
8.

Animal Crossing Leaf Ankle Tattoo
After New Horizons came out, I saw a surge in people getting the AC leaf tattooed.
Personally, I think it's adorable.
Especially for other fans of the game that have found themselves fans since it's early days, I think that it's a great reminder of the endless happiness that the game has given us.
And in The Sims it's surprisingly easy to get a tattoo. So your Sim is free to start showing off some cute new ink with the leaf logo right on their ankle!
7.

Animal Crossing T-Shirt
I'm sorry, I can't get over how adorable these t-shirts are.
I think what's coolest about this selection of shirts is that some of them look like AC tees that are actually on the market right now.
And while I might not be able to get any at the moment, my Sim definitely can!
This shirt collection comes with 5 different designs, and are perfect for casual days, dressing down, or even as a fun statement to make a boring pair of pants feel a little less lame.
Until my bills let me get an animal crossing shirt of my own, these will definitely do the trick.
6.

DIY Stitches
There are two rules when it comes to this CC.
If you're thinking of getting DIY stitches for a medical emergency, then the answer is stop, what are you doing?
And if you're thinking of getting DIY Stitches to have adorable stuffed bear in your Sims game that looks just like the beloved villager from Animal Crossing, then the answer is absolutely, why wouldn't you?
Honestly, I wish there were more options to have my favorite villagers as plushies.
If I could get one of these as Octavian for my Sim's lot I think I would be the happiest person alive.
But Stitches has been on my list of dreamies for a while now, and he looks so sweet here!
5.

Saffron Top With Animal Crossing Logos
It gets a little boring when every option you have for a graphic tee is the same basic craft store t-shirt design.
I want to wear a shirt with my favorite AC characters, but does it have to be so boring?
No, it doesn't!
And this Saffron Top just about proves that.
I fell in love with the mock neck short-sleeved design of this top that takes graphic tees from being your go-to-sleep wear, and makes it so your Sim can have a stylish outfit while wearing a unique AC design.
Finally, the best of both worlds!
Don't forget that to wear this shirt, you need a mesh first. And you can get that here.
4.

Merengue
Who's Sims game wouldn't be better with look-a-likes of their favorite villagers living right next door?
You can have all the benefits of having their personalities and their outfits, without finding their lost items scattered around your island.
I think it's safe to say that Merengue is one of the kindest villagers that currently lives on my island.
So it's no doubt that I want to share my Sims world with her!
For anyone else who loves this sugary-sweet rhino, adding her to your town (or even your household would) feels like an addition that you can't pass up!
3.

Flick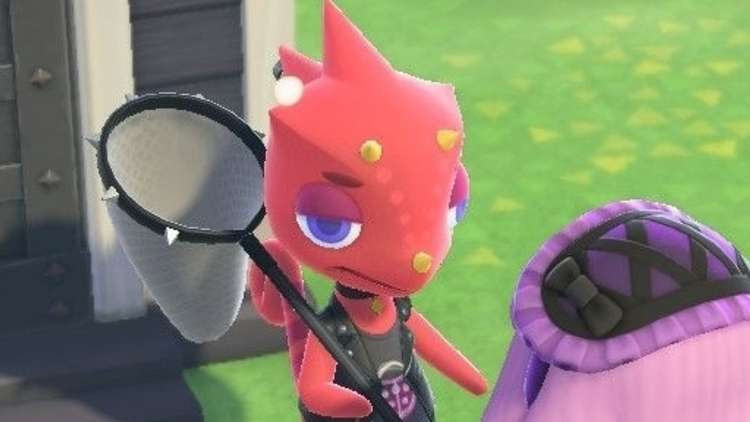 Check Out This CC (Direct Download)
My favorite addition in New Horizons in terms of villagers is Flick, no questions asked.
I love everything about this character. From their enthusiasm over the creepy crawlies native to your island, to how nervous they get when they remind you that commissions are always available to you.
Other than just personality (which is already fantastic), I also love the aesthetic that this punk-rock chameleon has going on!
All around, Flick is one of my favorite characters in Animal Crossing. And they deserve a spot here.
2.

Raymond
It's hard not to love Raymond. I tried, I really did.
Mostly because I didn't want to get my heart broken if I couldn't get him to move to my island.
Turns out, I couldn't get him to move. But that didn't stop me from still loving this dude for all that he is.
Some like to call him an over-rated character. But I think that a snobby, nerdy cat is one of the perfect character designs out there.
Let's be honest with ourselves: if our cats had personalities, most of them would probably be like Raymond.
But he's hard to come by. Which can be frustrating.
So if you can't get him to move onto your island and don't have the hours or Nook Miles Tickets to waste, then get Raymond to move in as your neighbor in The Sims 4.
1.

Animal Crossing Challenge
Finally, a detailed Animal Crossing mod for The Sims!
This mod is literally playing a video game inside a video game. Inception much?
It's easy to use, too. Start by selecting the Animal Crossing aspiration and move to an empty plot of land.
From there you'll get to build up an "island" of your own, complete with villagers from your pre-existing households and gifts in your inbox.
And what would this mod be if you didn't have to pay the infamous Tom Nook back for all of your loans? Well thank goodness he's in here too.
Browse:
Animal Crossing
Lists
The Sims 4
Video Games