The Sims 4: Audi Car Mods & CC (All Free To Download)
This post may contain affiliate links. If you buy something we may get a small commission at no extra cost to you. (Learn more).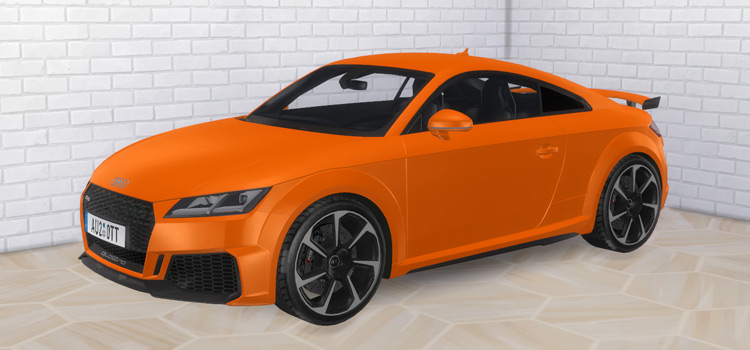 Audi's fame is built on reliable, high-performance vehicles with haute-couture design and top-of-the-line tech.
It's not often you'll find a brand whose products are fantastic 100% of the time. No matter what Audi you get, it'll be a first-class vehicle that'll take you where you need to be in as little time as your local traffic laws allow.
An Audi machine's elegant and sporty design sells you the fantasy of cruising European roads at over 120mph.
It'll give your Sim a lot to talk (read: brag) about next time their friends come over.
Let's check out the best Audi cars to show off in your TS4 driveway.
1.

Audi A3 Sportback (2021)
The Audi A3 is a subcompact luxury car serving families worldwide since 1996, and Audi has kept improving it since then.
The fourth generation of Audi A3 began production in 2020, with the Audi A3 Sportback becoming a best-seller worldwide.
It has a sleek design inspired by the dramatic lines of a Lamborghini.
It's also available in a 4-door sedan model, but the Sportback's 5-door hatchback design is a cut above.
2.

Audi A6 Limousine (2006)
The Audi A6 is already a fantastic executive car, but the A6 Limousine version is one of the most sought-after variants for a reason.
It combines presence and luxury with a charismatic, sporty design that softens its imposing image.
The 2006 version is remarkable for keeping things simple.
None of the lines are extravagant.
If anything, the car blends in nicely into a developed city's traffic despite being considerably longer than the norm.
This is ideal for a multi-sim household that likes to go places in style.
3.

Audi Q7 Offroad-Style (2010)
If your multi-generational Sims 4 household needs even more space, you can't go wrong with the Audi Q7.
While most SUVs in the Q7 family are developed for on-road use, this special edition has been modified to keep it running in the most adverse off-road conditions.
Or, they would, if cars in The Sims 4 actually moved!
Along with the classic business premium colors, this mod pack includes more diverse "off-road" colors.
4.

Audi Q3 Sportback (2020)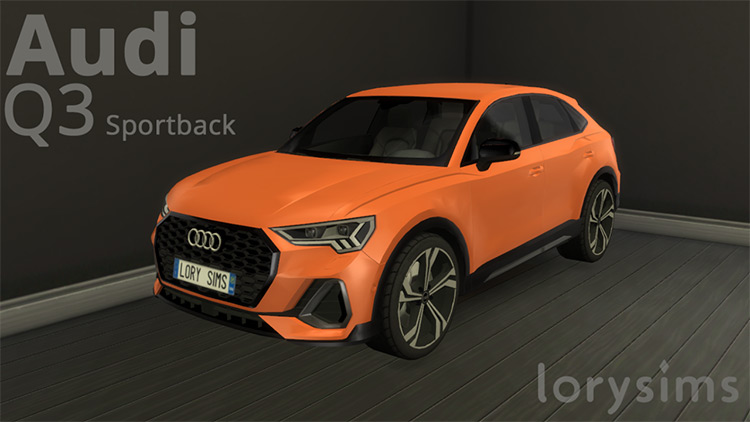 Consider the Audi Q3 Sportback for another outstanding crossover SUV by Audi with a luxurious aura.
The Q3 was designed to fit a leisurely lifestyle, providing comfort, luxury, and great looks.
In a way, it's the sports car of Audi SUVs, making it perfect for younger Sims who appreciate the imposing look of a larger vehicle on their driveway.
The Sportback version is slightly slimmer, lower, and longer than previous releases. This gives it a more juvenile look, perfect for a coven of vampires, undercover aliens, or just a bunch of (wealthy) 20-somethings crashing together in the suburbs.
5.

Audi Q4 e-tron (2022)
In recent years, Audi has turned its attention toward the future of vehicle manufacturing: electric cars.
This has materialized with the release of their e-tron line, comprised solely of modern, luxurious cars that'll hurt your wallet, but not the planet.
The 2022 Q4 e-tron is the first electric SUV from Audi, opening the doors to going electric for those who need the space.
Its design carries some of the "futuristic" style marks we've come to associate with electric cars.
I especially like the sleek rim covers and chromed front grill design.
6.

Audi e-tron GT (2021)
On the executive side of the spectrum, we find the Audi e-tron GT, the third entry in Audi's electric car series and the first in sedan format.
This absolutely stunning car boasts a modernized look worthy of a machine trying to haul the automobile world into the future. It's eye-grabbing, to say the least.
If you don't trust me, trust Tony Stark.
He drives one just like this in Avengers: Endgame!
Get this for the up-and-coming technocrat in your Sims 4 neighborhood.
7.

Audi 100 Coupé (1969)
Only the automobile-savvy among you will recognize the Audi 100 Coupé S, an iconic grand tourer produced by Audi in the early 70s
You can consider the Audi 100 Coupé S the starting point for all modern Audi automobiles. It was the first time we saw the iconic body lines and pavilion roof that many people recognize as an "Audi" shape.
This classic machine has a timeless design that remains just as appealing over 50 years later.
It's like finely aged wine – after a renovation or two.
If your sim is an amateur historian, or if they just like the classics, this car will look incredible on their driveway.
8.

Audi RS6 Avant (2021)
We'll come back to the future riding on an Audi RS6 Avant – one of the German company's best high-performance vehicles.
The RS on the car's name stands for Racing Sport, a mission statement for this powerful machine.
Fitted with Audi's latest technology and engineering advancements, the Audi RS6 Avant has the horsepower and torque to back its bold style.
This auto is ideal for the ungovernable Sim that likes to look sleek while doing 90mph on a freeway.
9.

Audi R8 Coupé (2019)
Sims who've got a ton of Simoleons lying around may want to invest in the stylish Audi R8 Coupé, a legendary sports car synonymous with status.
This is one of Audi's most racecar-looking machines. Its slightly feminine curves make it the perfect match for a sought-after bachelor living up the nightlife of San Myshuno.
And it's not all looks.
Whereas the already remarkable RS6 goes up to 155mph, the R8 can reach a whopping 205mph on track – and it'll hit 60mph before you can say "3.2 seconds".
You won't be racing anyone in TS4, but this knowledge is vital for getting the most out of this décor.
10.

Audi TT RS (2020)
I can't think of a more iconic Audi lineage than the TT.
Even people who've never taken a moment to consider brands beyond pricing will recognize an Audi TT at a distance.
The car's body shape is extraordinary and becomes fixed in your mind's eye after seeing it once.
The Audi TT has long been recognized as one of the most affordable ways to get a supercar-looking vehicle, and the Audi TT RS also performs like one.
It's perfect for the auto-savvy Sim who knows how to get the most bang for their buck.
Browse:
Lists
The Sims 4
Video Games