Bad Girl CC & Custom Outfits For The Sims 4
This post may contain affiliate links. If you buy something we may get a small commission at no extra cost to you. (Learn more).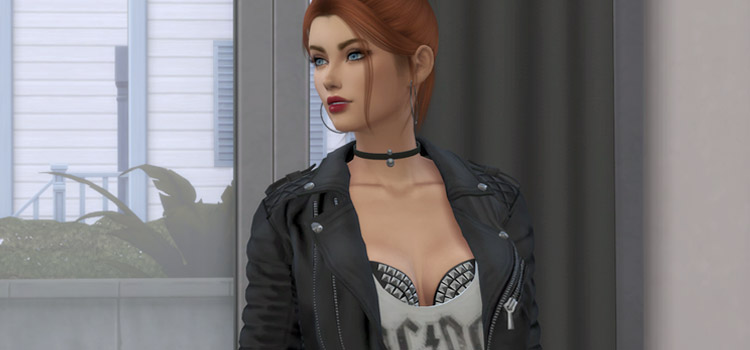 Being a bad girl can mean many things.
It could signify a rebellious spirit.
It could mean being a fashionista, or having a troubled past.
Either way, we take all these meanings and show you all the different aspects of being a bad girl in The Sims 4 – with the best CC possible.
So throw on some Rihanna, and let's make all these good girls go bad.
Goth Pleated Skirt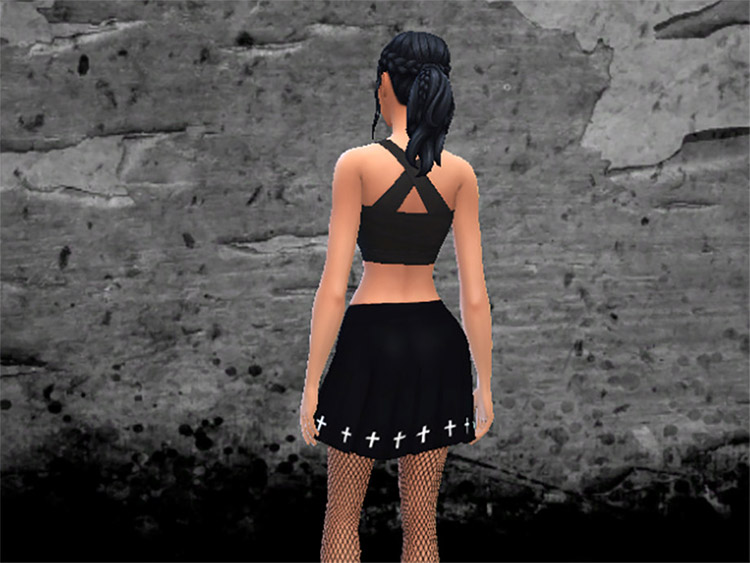 We start with a Goth-inspired skirt.
This would look great on pretty much any Sim you're designing.
Patterned with crosses and spikes, this is certainly more on the "evil spirits" side of a bad girl.
A vampire Sim might enjoy this outfit, or even a teen in their rebellious prime.
Hipster Punk Outfit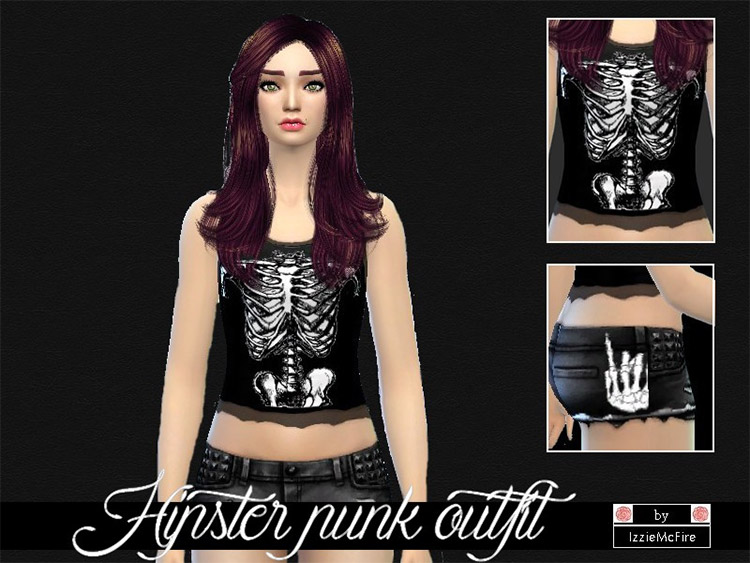 Here's a skull-themed crop top and short shorts.
Great for any summer day, right?
CC Creator IzzieMcFire definitely hits the tone of a lost Sim with this outfit.
It features a skeleton torso on the crop top, along with a skeleton hand on the rear side of the short shorts. This outfit has all the makings a bad girl in action.
Definitely spunky with a sprinkle of sass.
Hipster Jungle Shirt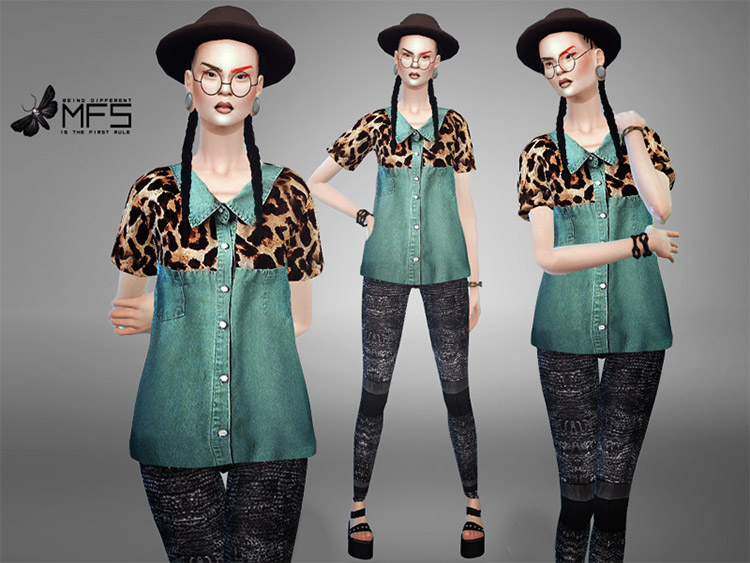 This particular shirt falls into the fashion forward side of things on this list.
These girls tend to be arrogant, and use things like the clothing they wear to show just how cool they really are.
To be fair, this outfit is a good one to get arrogant about.
A jean jacket that features a cut of leopard print makes this item incredibly unique and certified dope.
Rockstar Vest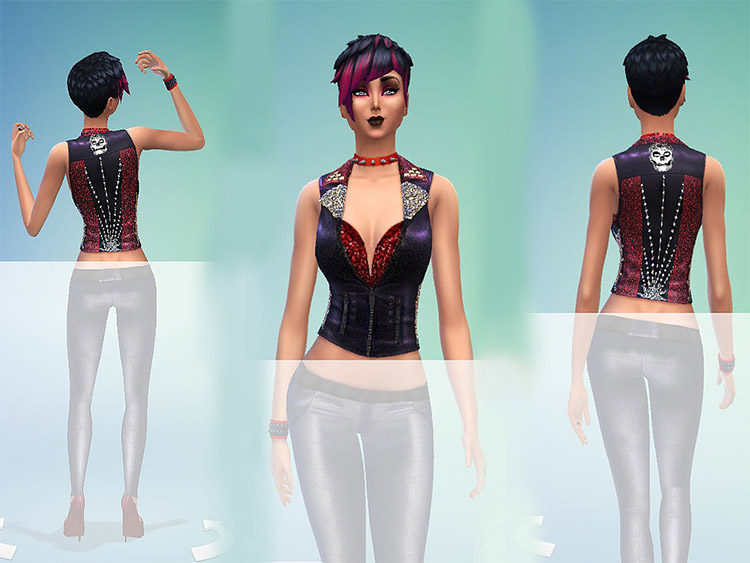 Rock on!
This vest is made for you rocker Sims, and maybe represents a badass more than a bad girl.
Either way, this vest comes in a gorgeous purple tinted black, with red finishing as under garments.
Cool, slick, and stylish, all wrapped into one rock and roll vest.
I say we need an encore.
Bad Girl Top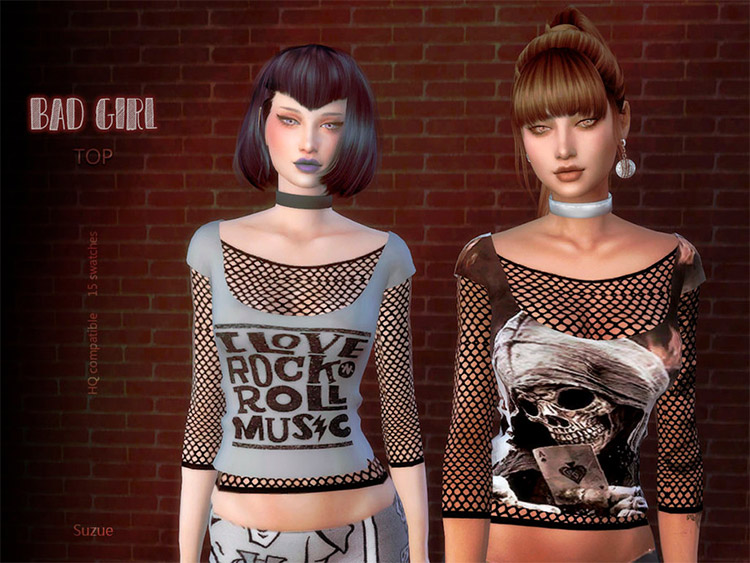 Here's another outfit with punkish vibes, but with different clothing styles.
Here we see a fishnet tee with cool graphics, such as a skull holding an ace of spades. That's a pretty cool print for sure.
This top also features 15 unique swatches, and can be worn all the way from your Sims teenage years into their old age.
Who doesn't love some bad girl old ladies?
Goth Cut-Out Top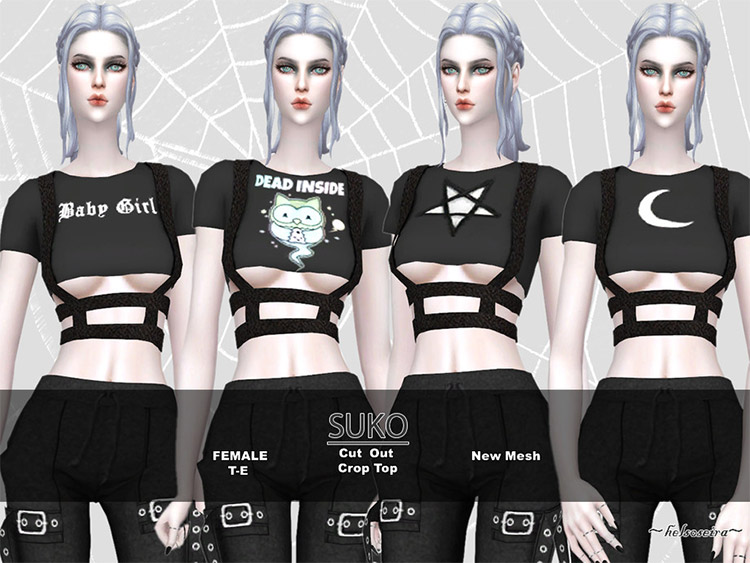 CC maker Helsoseira gives us our next item with these uniquely cut goth tops.
Small graphics are added to each shirt, such as a crescent moon or the Judas star, along with a strap cut out near your gal's midriff.
This CC is certainly an absolute one-of-a-kind design. And with everything in black it definitely seems like a fit for this list.
Bring this top into your CAS with 12 unique swatches.
Bad Girl Dress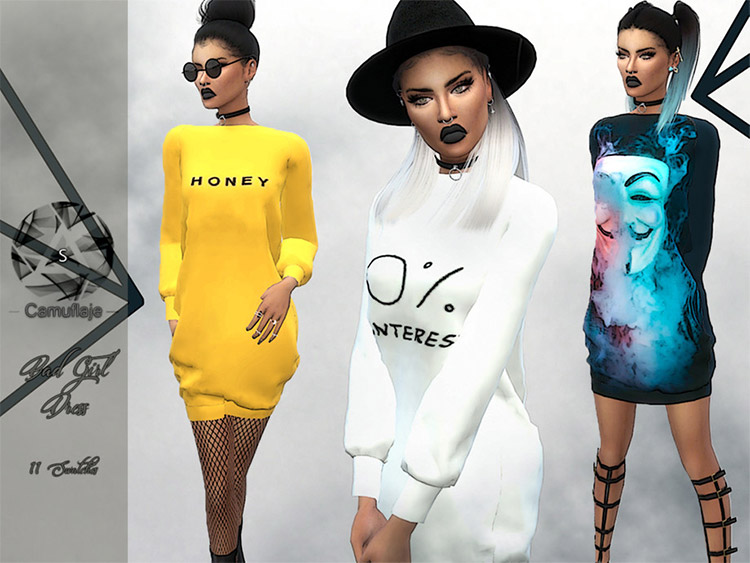 One more for the badass fashionistas.
This oversized bad girl dress comes in a boatload of modern designs.
My favorite of the 11 looks is a black dress with smoky graphics, and a picture of anonymous – or V, which is from V for Vendetta.
It's an outlandish look, and offers a cool design for everyone that rocks these swatches. So this attire could fit for almost any Sim, outside of the regular nice girl.
Alien, Satan & Baby Doll Crop Tees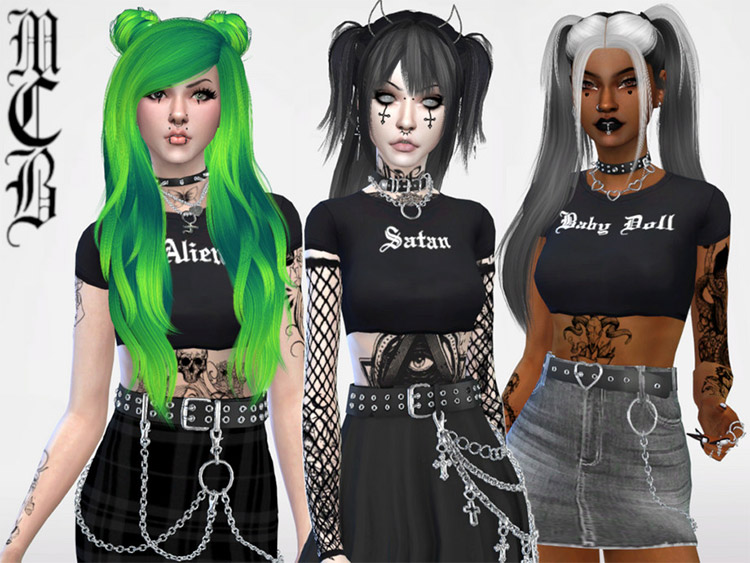 CC maker MaruChanBe tops our list with these simple but effective tees.
Similar to the cut out tees from earlier, these tees feature bad girl phrases that make it kind of obvious your Sim isn't exactly the nicest of the bunch.
While being quite simple, these tees give off the right kinda vibe. The all-black color scheme and the gothic text writing just bring it altogether.
Browse:
Lists
The Sims 4
Video Games