Best Sims 4 Batman CC & Mods To Play With
This post may contain affiliate links. If you buy something we may get a small commission at no extra cost to you. (Learn more).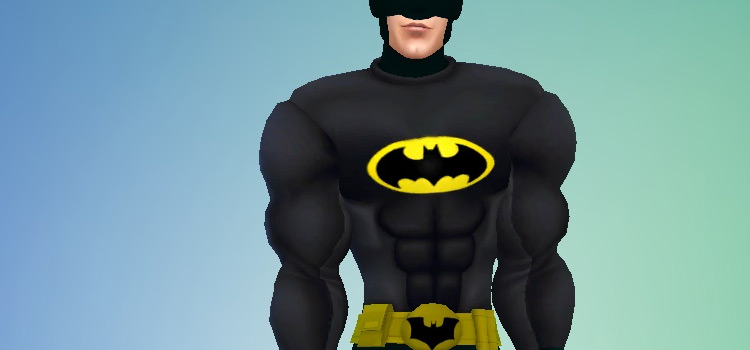 In a virtual world where almost everything can be customized the way you want it, why not bring some superhero fun into it?
Well if you happen to be a fan of The Sims and Batman, you've stumbled onto the right article my friend.
Here are some of the best Batman CC you can get for the Sims 4. From costumes to shirts, and everything in-between, we've got all of them here.
Batman T-Shirt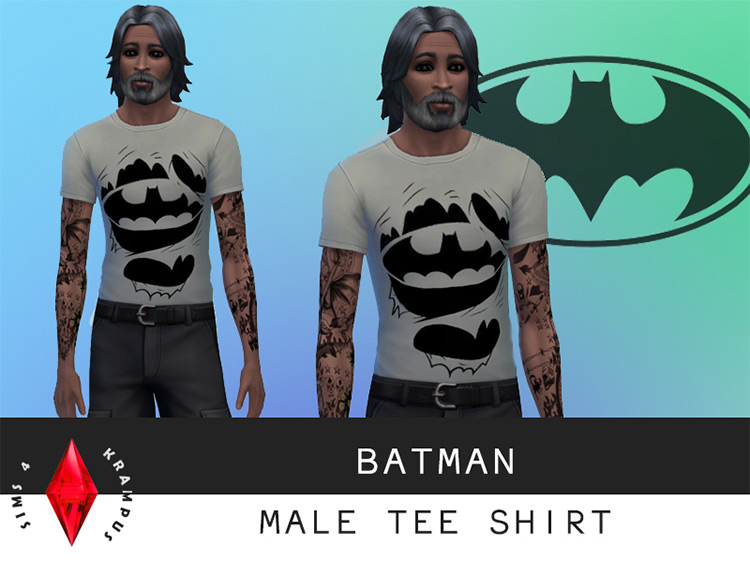 For the more conservative fans, here are some Batman-themed shirt designs you can dress your sims with.
The design comes in four different color options, so you can choose between black, blue, grey, and red.
You can even get one of each so you can mix and match outfits, and have a Batman shirt for any day.
The shirt features the 1992 Batman design from Batman: The Animated Series, penned by Bruce Timm.
A classic Batman design that will make pretty much anyone remember their childhood hero.
Joker Shirt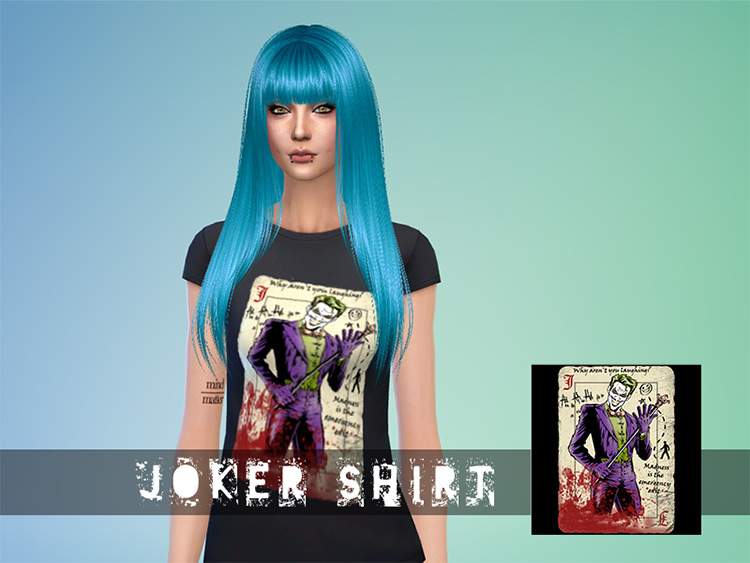 If you're more of a dark side kind of person, you may want to rep your favorite villain instead.
After all, with so many batman shirts available, you'd expect that mostly everyone is going to be sporting them.
To separate yourself from the crowd, snag this Joker t-shirt CC instead.
The shirt features a cool Joker design, appropriately standing against a joker playing card.
There are a few popular Joker lines scattered across the shirt as well, along with Joker's signature cane in his hands.
Superhero Onesies & Masks for Toddlers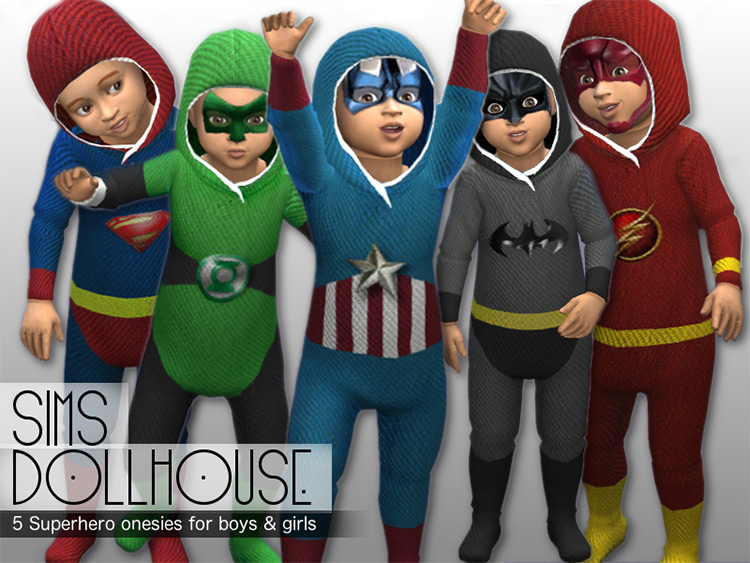 Hold on a second. Did you really think your adult sims would be hogging all the fun?
Of course not! We can have your Sim toddlers giving Batman some love as well.
Start them young with this set of superhero onesies and masks, which include Batman alongside other favorite heroes like Superman and Captain America.
Now you can have your toddlers be Halloween-ready any time of the year.
Super Sims Heros – Batman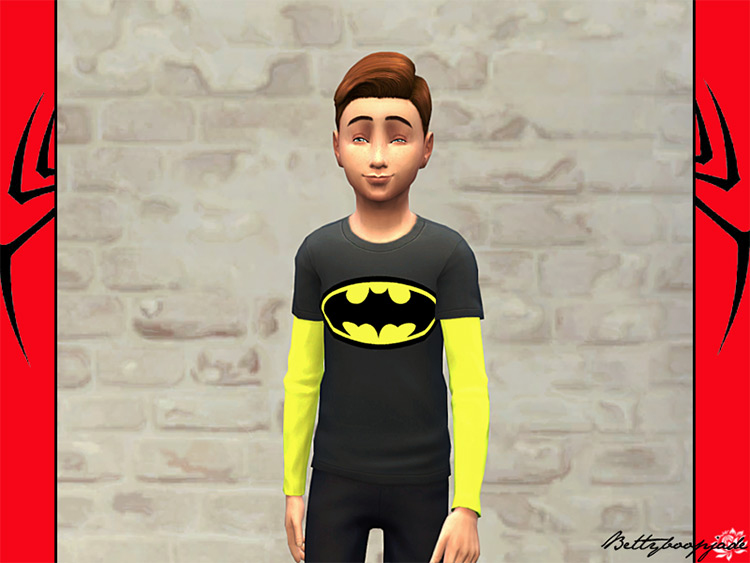 As expected, your toddlers will eventually grow out of their onesies and will need new clothes as they grow.
As a proud parent, you can only hope that the love of Batman you've forced on them from childhood will persevere through the years.
Luckily, we have control over these things in the Sims.
SO you can to force them to wear some Batman-themed outfits like this set.
The shirt features the classic Batman logo over a matching yellow long-sleeved shirt for a great young teen outfit.
Batman T-Shirt For Large Dogs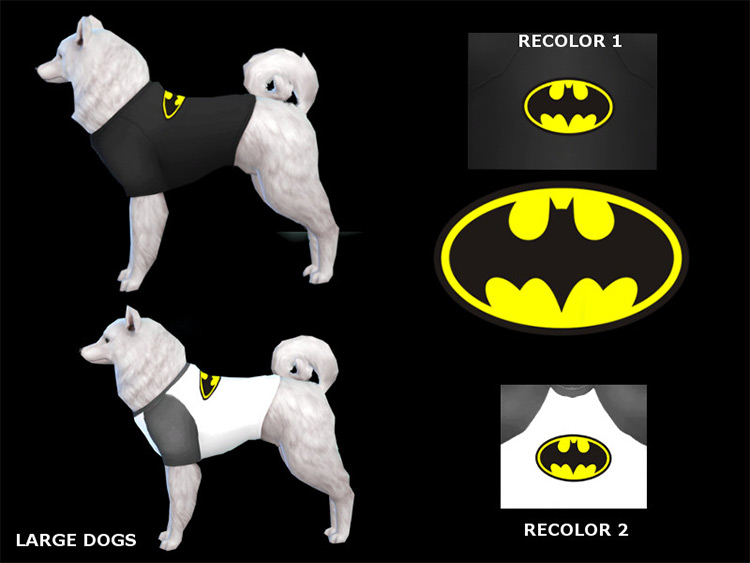 When I said you wouldn't be hogging the fun for yourself, I meant everyone would get in on the action.
That's right, nobody is left out as even your pets can be dressed in Batman fashion.
The set includes two color options for large dogs, so Max or Buddy can parade their Batman fandom as well.
There are even packs available for smaller dogs and cats, so whatever type of pet you have isn't a problem.
Batman Wall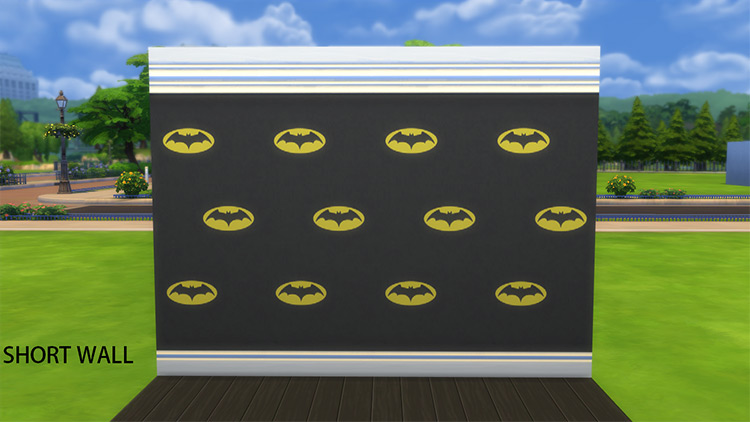 As I mentioned earlier, anything is possible when it comes to The Sims.
That means you can even redecorate your house so everywhere you look will be Batman-inspired.
This particular pack contains Batman wallpaper, so if you want the bat logo scattered across your walls, go for it!
The photo doesn't make it look that appealing to be honest. As the couch and pillows don't match the overall color scheme.
But dig around for some unique sofas or some better furniture, and you can design an entire Batman-themed playroom.
Batman Prints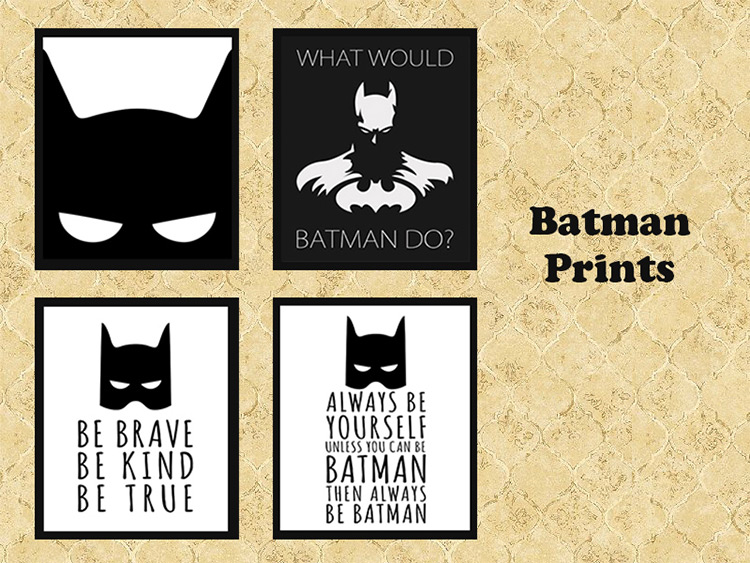 In case the Batman wallpaper doesn't really do it for you, maybe you could get these cool hangable Batman Prints to decorate your walls instead.
This CC pack contains four different Batman prints to choose from, so you could have one hanging in every room of the house.
As only a true Batman fan would, hang one in front of your bed to start your day each morning asking yourself "what would Batman do?"
Always Be Batman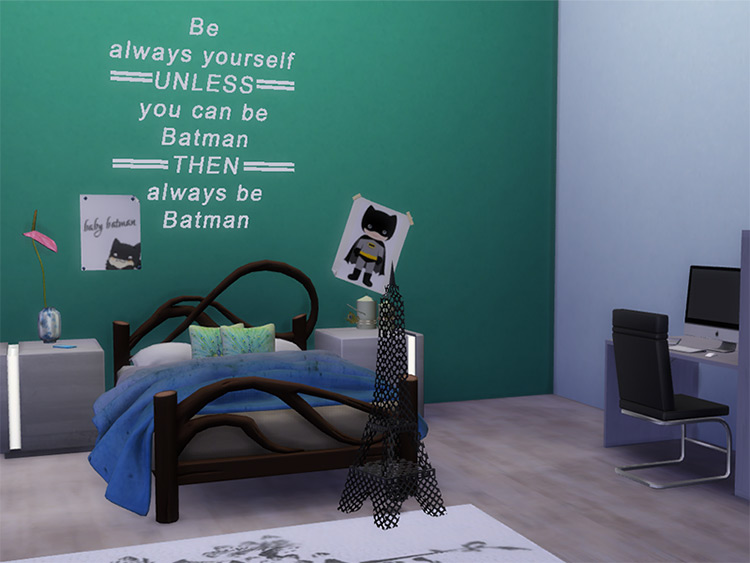 Another great Batman-inspired quote to live by – "Always be yourself, unless you can be Batman. Then be Batman."
As a hardcore Batman fan myself, I probably wouldn't need to be reminded to be Batman everyday… if I actually could (be Batman.
But this still makes for some really fun wall décor for any room of the house.
This is a great addition to the previous decoration mods, to add some variety while still keeping with that Batman theme.
Arkham City Batman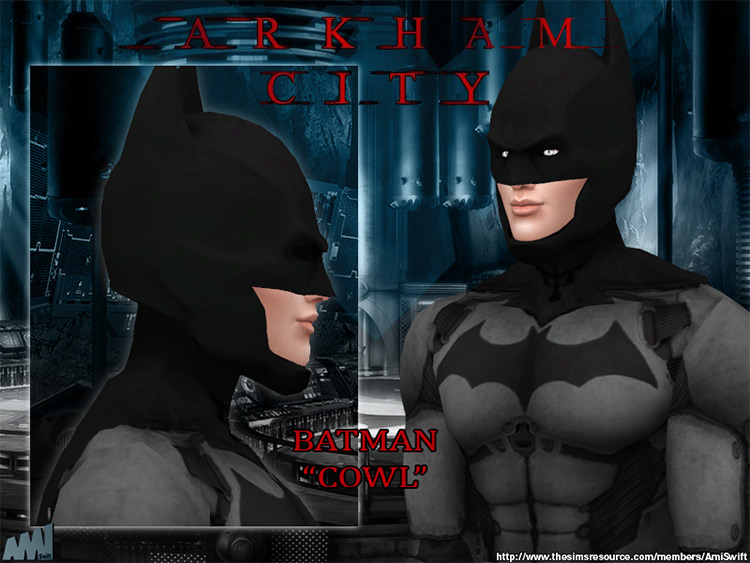 Ah yes of course, I completely forgot we're talking about The Sims here.
Where otherwise impossible, in the Sims you actually can become Batman.
This mod makes that possible, providing you with a complete Batman outfit inspired by the Arkham video game series.
You can have your sim walk around as the caped crusader doing pretty much whatever he wants.
I'm just not sure about fighting crime, but still, keep your eyes peeled.
Batman Ripped Chest Tattoo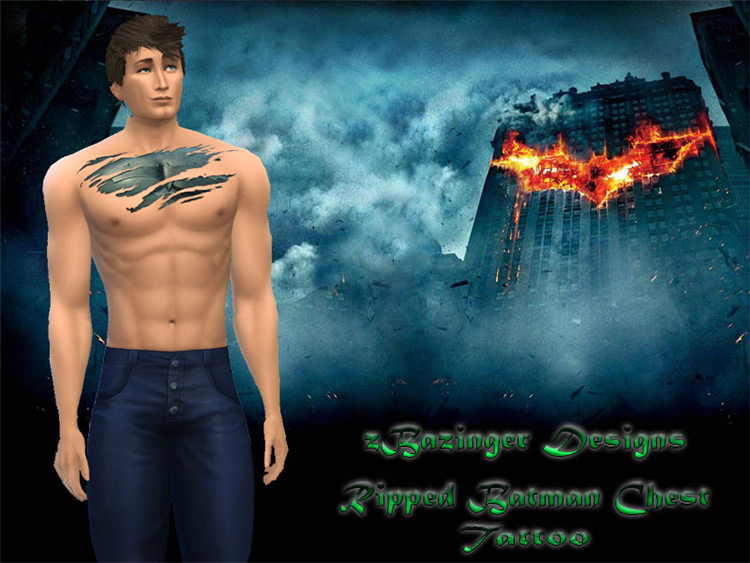 If you're looking to pay a more permanent tribute to your favorite superhero, why not get a Batman-inspired tattoo?
It may not be as easily visible to others. But you'll have a permanent inked reminder on your body of your love for the Dark Knight.
This Batman-inspired chest tattoo features a ripped skin effect that reveals the logo of the Batsuit underneath.
A pretty cool design that further shows you can actually be Batman in the Sims, instead of just a wannabe in his suit.
The Joker Outfit – II
Of course, with Batman running around your neighborhood it wouldn't make much sense if he didn't have a villain to spend his days fighting.
And who could fill this role besides the Joker?
The Joker has tormented Batman for years, why stop now?
Get a friend or neighbour to wear this Joker outfit, inspired by the famous Heath Ledger portrayal in The Dark Knight.
If you prefer to be the villain in the story, that's no problem! Switch roles anytime.
Browse:
Batman
Lists
The Sims 4
Video Games