Sims 4 CC: Best Beanies To Download (Guys & Girls)
This post may contain affiliate links. If you buy something we may get a small commission at no extra cost to you. (Learn more).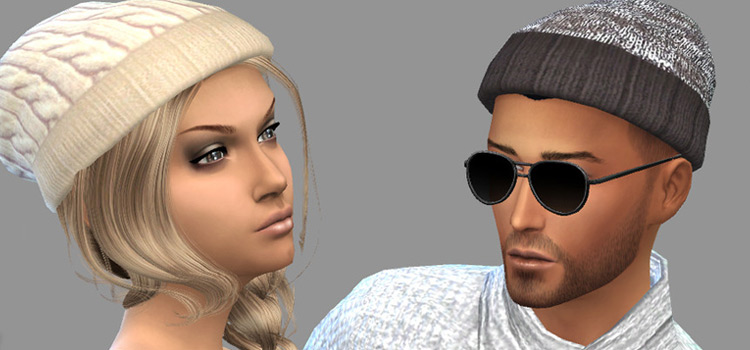 Looking good in the Sims comes down to a lot. Of course, fashion sense plays a big part in this.
And while many players focus on tops or dresses, today we look at a unique aspect of headwear: the beanie.
It could be seasonal or something to wear to a camping trip. Either way the beanie is a staple in some people's attire, especially in those frigid winter months.
Whether you own Seasons, Outdoor Retreat, or just want a different swag to fully utilize the Moschino stuff pack. These extra custom beanies can all fill a void.
So let's take a look at some of the best beanie CC in Sims community. Some will help bring out your inner punk chick. Many will help you plan for the cold winter. But they all have one goal: to get our Sims beanie-a-licious!
9.

Foxy Beanies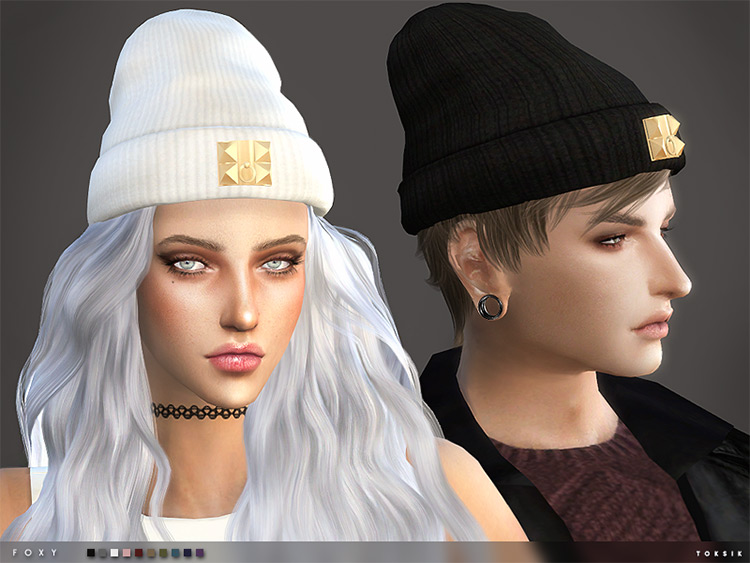 If you're looking for some eye-popping swag this beanie by Toksik is definitely my flavor of choice.
The slick design is great for Sims rocking retro leather, or any stylish skater Sims out there.
The beanie features a sparkling gold logo, 10 different color designs, and a bold look for both male and female Sims alike.
8.

Special Design Mesh Beanies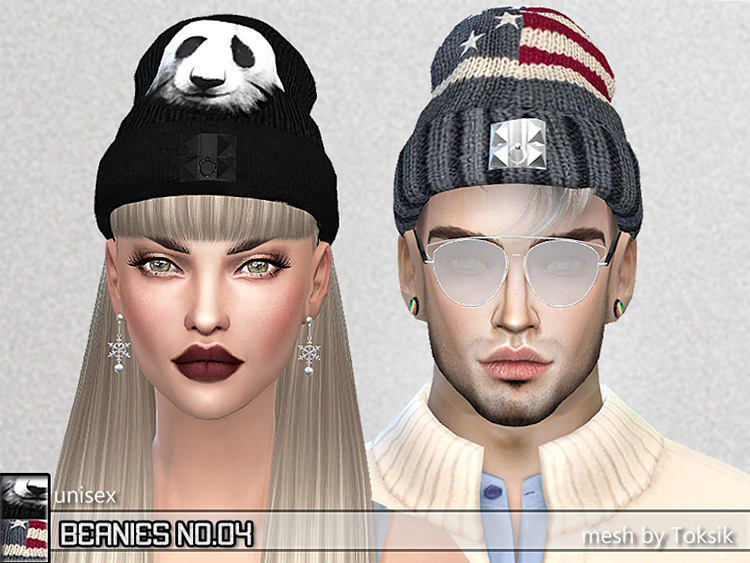 If you're a fan of Toksik's foxy beanies, well creator Pinkzombiecupcakes takes that stylistic approach with two awesome design features.
The panda design goes great with anyone looking to stargaze, or to simply unlock their love for the wildlife.
My personal favorite comes from the Star Spangled mesh beanie, as the design just looks stunning on the mesh-style knit.
Note that Toksik's mesh content is required for this download, but I would highly recommend getting it for these two unique designs.
7.

Pom Metallic Beanie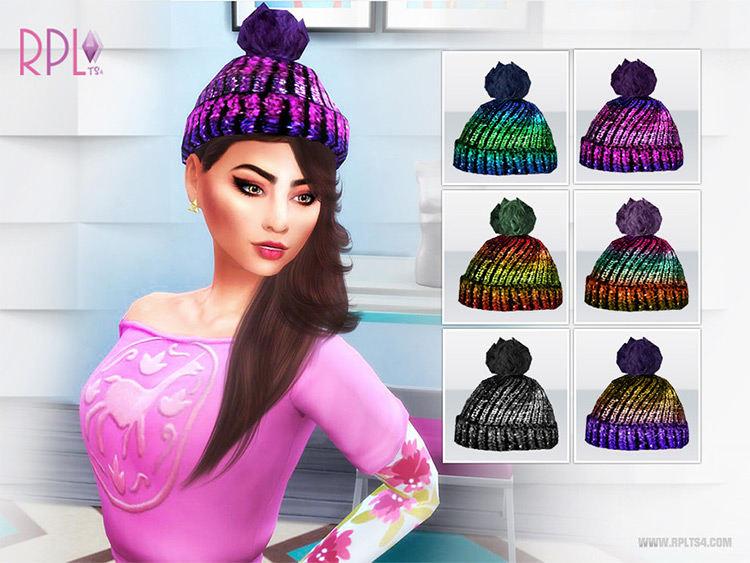 Tired of playing Seasons with no cute winter beanies? Well thanks to RobertaPLobo, we finally get some dazzle sprinkled onto our winter headwear!
The pom beanie comes in a flashy metallic look with 7 unique swatches to choose from.
This one is more for the ladies, so if you're looking to sizzle in some cold weather this is the way to go!
6.

Punk Rock Beanies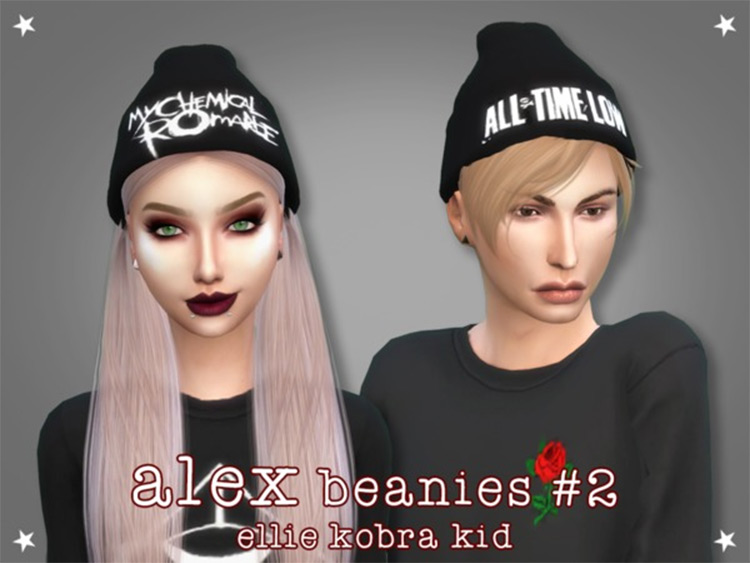 Looking to find your inner Avril Lavigne? If you found yourself at the local Hot Topic back in the day(or to this day) then you might want to check out these beanies by Dopecherryblossomheart.
Rock your fave band logos with these blacked-out toques and take the deep dive back to the mid 2000s.
These beanies range from edgy to sexy, depending on your Sims personality and attire.
5.

Devillicious' Beanie Collection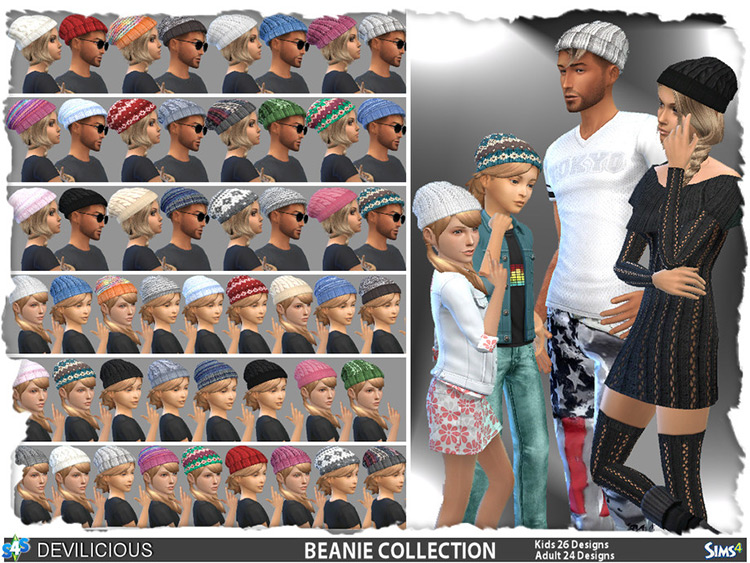 I know some of you want the overall best bang for your buck (well these are all free, but you get my point).
Devilicious gives you that value with this massive beanie collection.
The collection features 24 unique adult designs, and 26 for kids. All in one big CC pack!
The knitted look includes loads of variety with my personal favorites being a lush light pink beanie for adult females.
Also a purple and green color barrage for the kids, which looks like something their grandma knitted for them (in a good way!)
If you're a picky person, this collection is a great starting point to finding the beanies that suit you best.
Especially for those players who have Outdoor Retreat or Seasons expansions.
4.

Brand Name Beanies
I believe that sometimes, my Sim is really just an extension of the real me (and a better one at that).
Nothing makes me happier than when I'm able to dress my Sim just like how I dress myself. Talk about fun!
Thanks to creator remaron, I can do just that.
As a Nike loyalist, something just feels right about rocking that logo on my virtual self.
This collection comes in 21 unique swatches with a ton of brands including The North Face, Under Armour, and Adidas.
My personal favourite is the royal blue New York Yankees beanie.
Overall one of the better collection for those looking to add a realistic touch to their Sims life.
3.

Nightcrawler Beanie
Nightcrawler Sims really hit the point of style when he designed this beanie.
So far we've discussed beanies that work in cold weather, right before bed, or some that are great for camp outing.
These beanies are the ones to wear for a night out. Or on a nice date. Or even just to gloss up for the day.
With a whopping 22 colors to choose from, this look is stylistically the best visual beanie. A perfect mix of sassy and classy.
2.

Rasta Beanies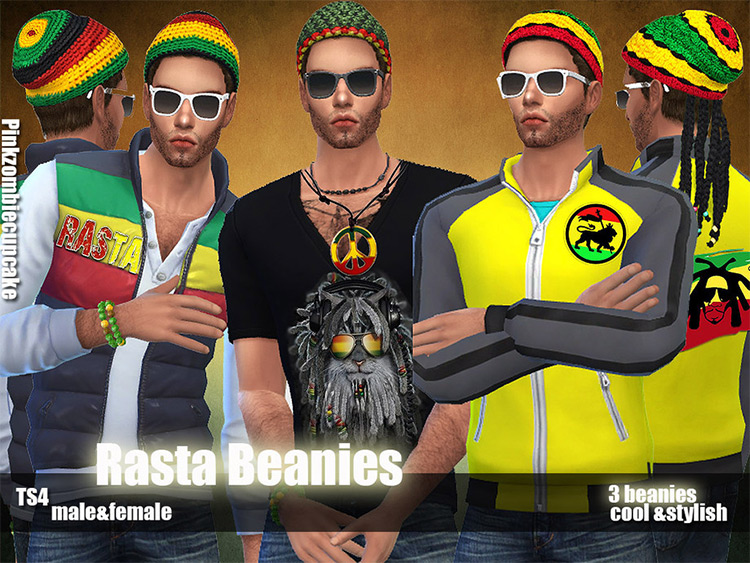 Pinkzombiecupcakes makes their second appearance on this list with a classic rendition of Jamaican colors with the Rasta Beanie.
As a person who's actually been to Jamaica, this design is a great fit for the relaxing vibes of any Outdoor Retreat owners.
Take a break, lay back, and enjoy some Buffalo Solider while rocking this colorful classic.
1.

PZC's 12 Beanie Set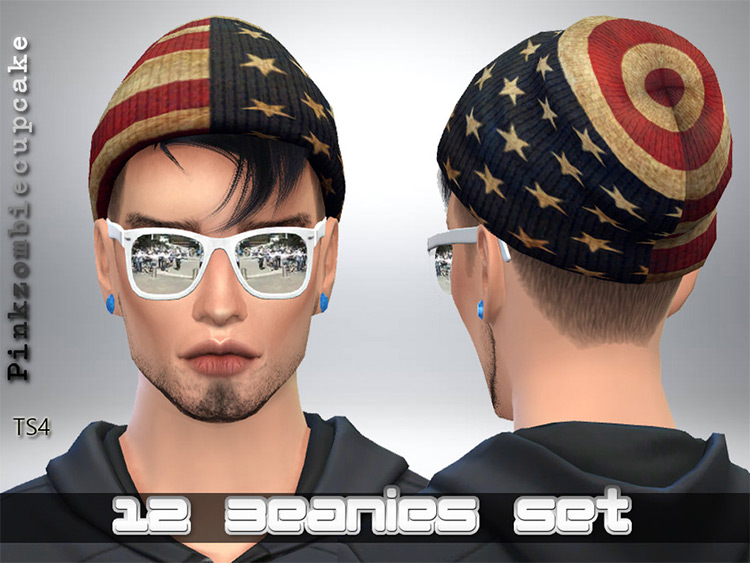 Looks like it's third time's the charm for Pinkzombiecupcakes.
This CC set takes what they did with the Special Design Beanies, and turns it up a thousand-fold.
Inside this CC pack you'll find 12 custom designs with some real noticeable mentions.
Top picks here are the fantastic black and white checkered beanie, a solid black toque with glimmering silver stars, and the standout: a gorgeous camo beanie for those supporting the troops, or just out hunting.
This particular set is the best when it comes to variety. Pick your poison and look good doing it!
Browse:
Lists
The Sims 4
Video Games