Sims 4 Beret CC For Guys & Girls (All Free)
This post may contain affiliate links. If you buy something we may get a small commission at no extra cost to you. (Learn more).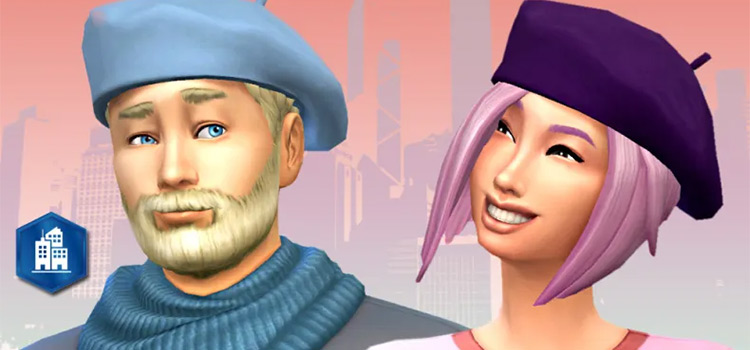 A beret – just a soft round hat made famous by the French in the 19th Century.
And it's now an instantly recognizable fashion statement worn by artistes and fashionistas around the world. And the fashions of The Sims 4 are no different!
Hat designs vary widely in TS4, ranging from the flat caps for men, to all-out crazy Star Wars cosplay headwear.
But there are surprisingly few exciting beret designs.
The CC creator community has been hard at work making new designs for your Sims. And in this list we're sharing our favorite selections.
1.

Basic Beret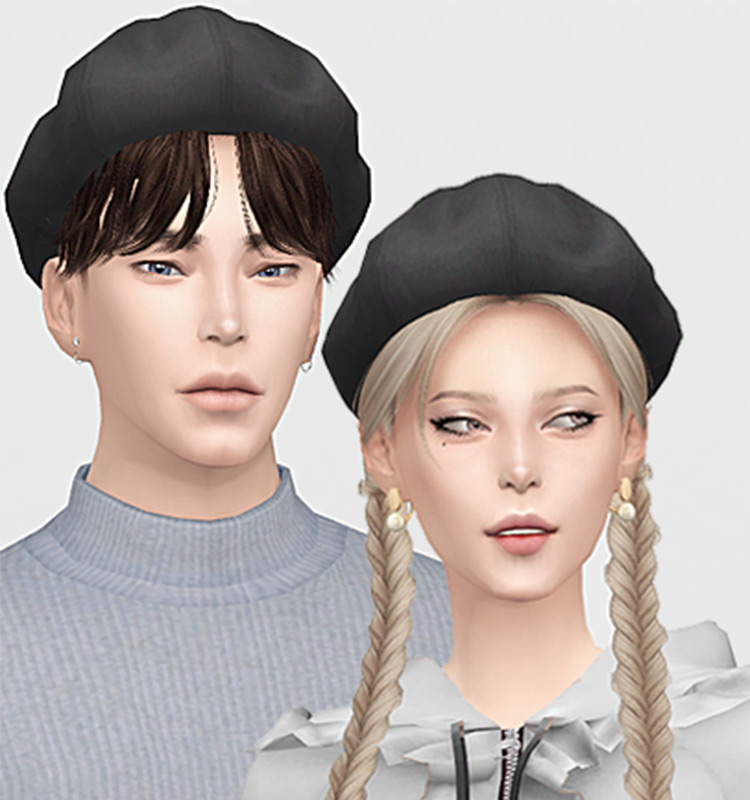 This beautiful beret design by Waekey is inspired by both Korean fashion, and the tilted beret design from the City Living expansion.
But here's some good news: this non-slanted version is compatible from base game onwards – meaning you don't need any other expansions for this cute design to work for you.
It's available for both male and female Sims, aged from teens to elders.
And this beret comes in 15 different color swatches for maximum versatility and style.
2.

Beret By Casteru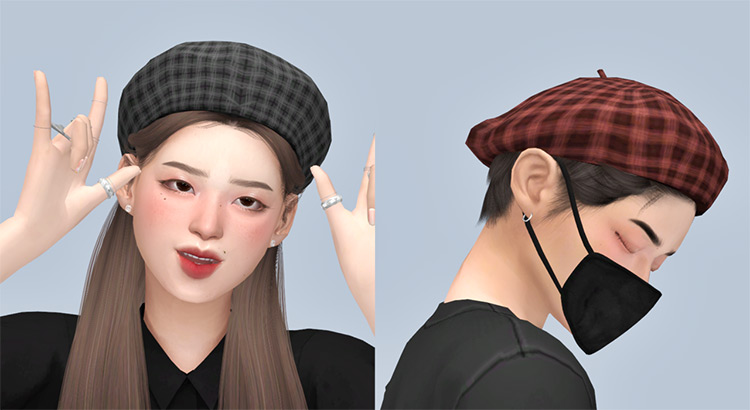 Here's a statement beret that's as fashion-forward as it gets, created by Casteru and inspired by real-life high fashion designs from the likes of Alexander McQueen.
This one's available in both a solid black design with white logo detail, or in a checkered pattern for male and female Sims.
Either way, this unisex beret is suited to fashion-conscious teens all the way up to trendy elder Sims.
3.

Beret CC Set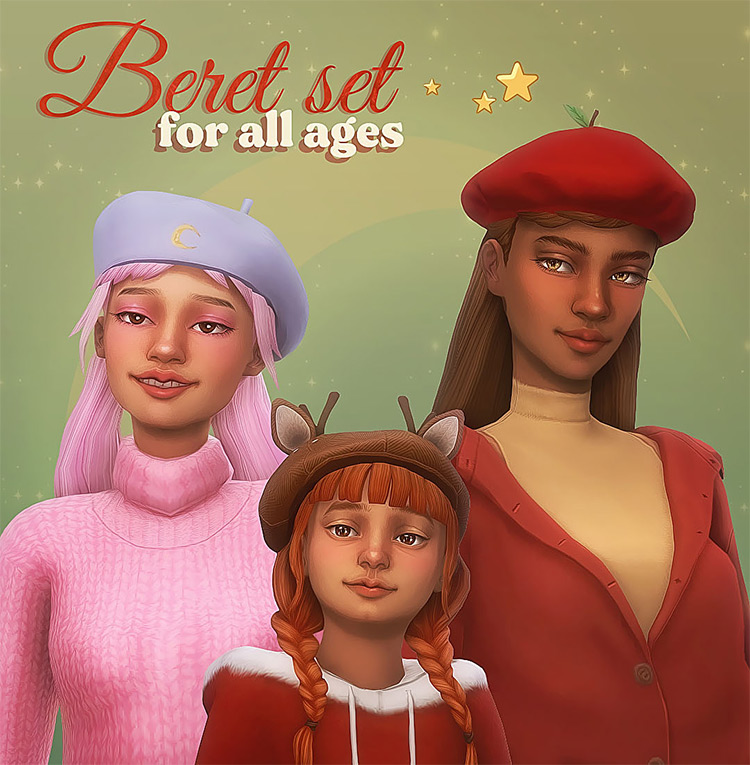 For berets with a difference, check out these adorable designs from miiko.
This hat design is available for all ages and genders, from toddlers to teens to elders. So your Sim parents can match with their little ones!
And these are all completely base game compatible.
Whether you want a plain beret, a beret with stars and moons, berets with fruit motifs with a leafy stalk, or even a reindeer-themed beret for the winter holidays, you can't go wrong here.
4.

Beret For Everyone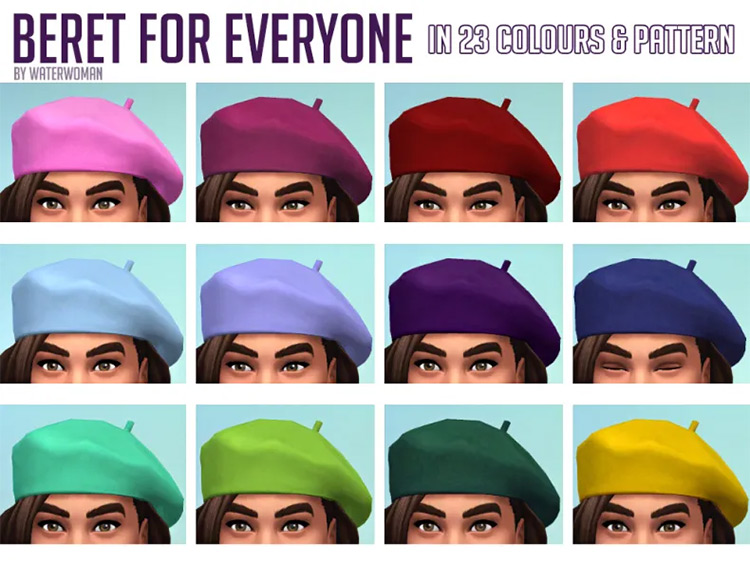 Annoyingly, the only EA beret design in the City Living expansion is locked behind a career reward…
Unless you happen to use a cheat to bypass the block.
Thankfully, this beret design from Waterwoman unlocks the hat for use by everyone (hence the name!)
It's available as a unisex headwear item with a choice of 23 different colors and patterns, so your male and female Sims can rock this beret in style.
5.

Child Beret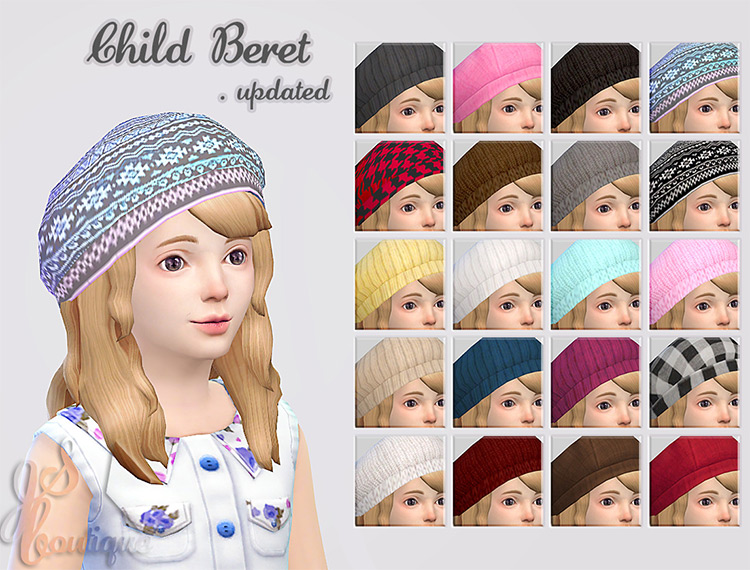 Finally, someone thought of the children!
Child Sims usually have very little to choose from in the way of headwear. So this is a very welcome CAS addition made by JSBoutique.
These gorgeous berets come in 32 different color swatches and patterns, made for male and female child Sims.
Choose from a plain beret for a simpler casual look, or a knitted look for a winter outdoors outfit. Or even a cute woven pattern to really stand out from the crowd.
6.

Leather Beret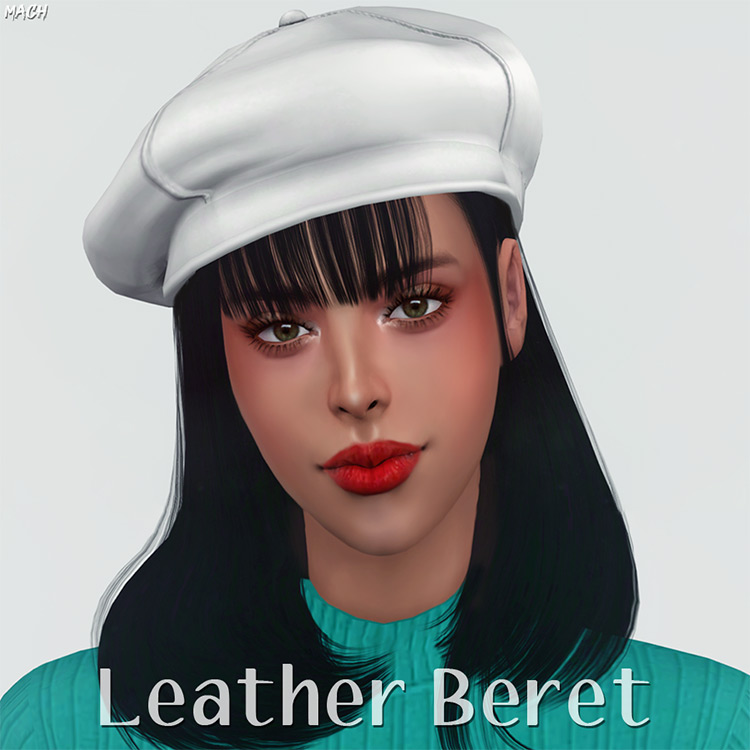 For a gorgeous take on Korean fashion, choose the leather look by Mach.
This beautiful leather textured cap comes with a brand new mesh and 25 different color swatches to choose from. So you can mix and match your Sim's style with whatever outfits you select.
This design is also compatible with any HD/Alpha mods you have, so there'll be no weird conflicts with the aesthetic.
7.

Beret For Unisex
Here's a beret set featuring 14 cute and cheeky designs, from leopard print to tartan.
These fun berets from imadako are available for both male and female Sims as well.
And since this is a brand new mesh, this design is compatible from the base game onwards for Sims aged teens and up.
Basically, this CC is perfect for any occasion – whether your Sims are going to school, to work, or somewhere more exciting.
8.

Raspberry Beret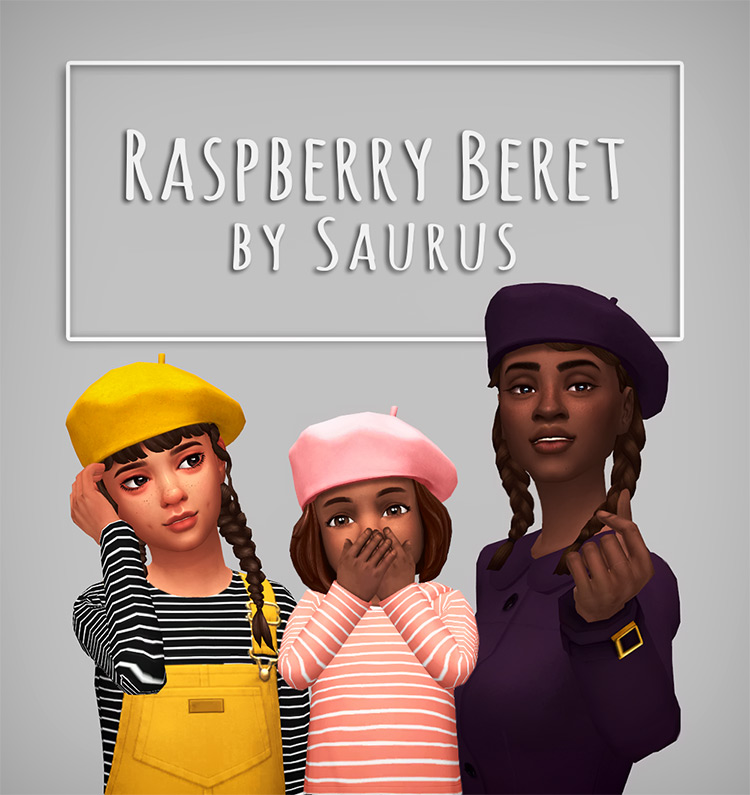 This cute beret CC set from Saurus opens up the cap to every age and gender in TS4 CAS mode.
From toddlers to elders, these are all ready to go.
And with 30 color swatches to pick from, you'll be able to match anything in your Sim's closet.
Each design is also completely base game compatible, so you don't need later expansions to use it.
And think about it, this can be a statement fashion piece for your Sims throughout their entire lifetimes.
9.

Beret Unisex By Marigold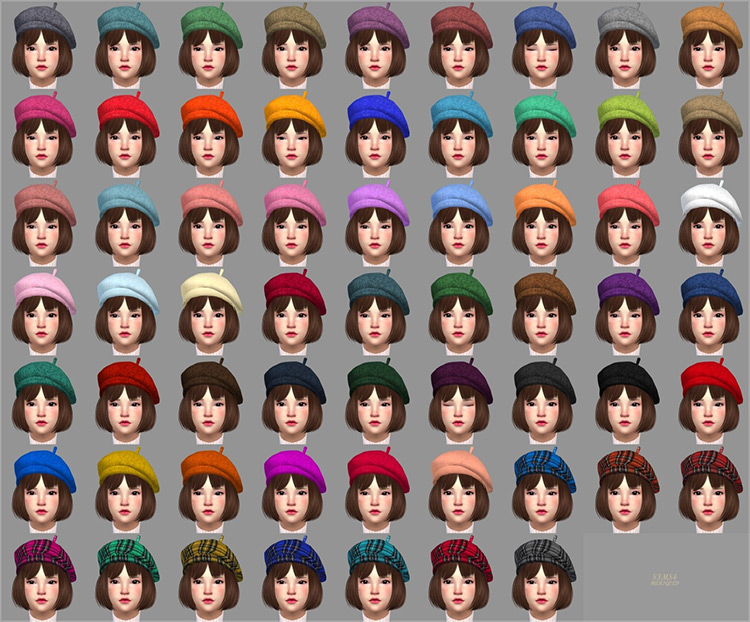 Coming to us with an astounding 61 different color swatches all with unique designs, this unisex beret CC from Marigold looks fantastic on all your Sims – male or female, ready for ages teens to elders.
From solid pastel colors to deep rich tones, to a wide range of funky checkered patterns, you can pick and choose whichever designs suit your fancy.
If you like the texturing then give these a try – you may not want anything else!
10.

Zuwu Hat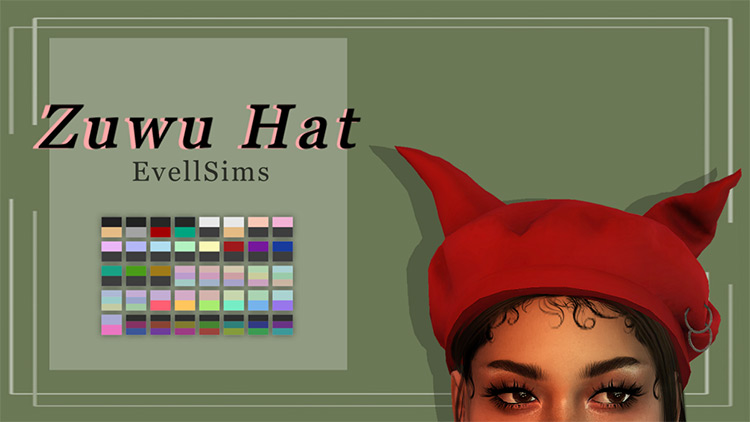 Here's a different take on berets that might fit nicely with other cute headwear featuring ears.
This unique design from EvellSims is a perfect addition to complete any outfit – especially for quirkier Sims out there.
Whether your Sims are heading to the club, or out into the snow, they'll get stares either way.
With knitted devil horns and a metal ring detailing around the rim, these berets definitely fit into their own category. And they're unisex too, available for teen Sims and older.
Plus you get 40 different color swatches to choose from, so you can banish boring accessories from your Sims' closets forever.
Browse:
Lists
The Sims 4
Video Games