Sims 4 Birkenstocks CC (All Free To Download)
This post may contain affiliate links. If you buy something we may get a small commission at no extra cost to you. (Learn more).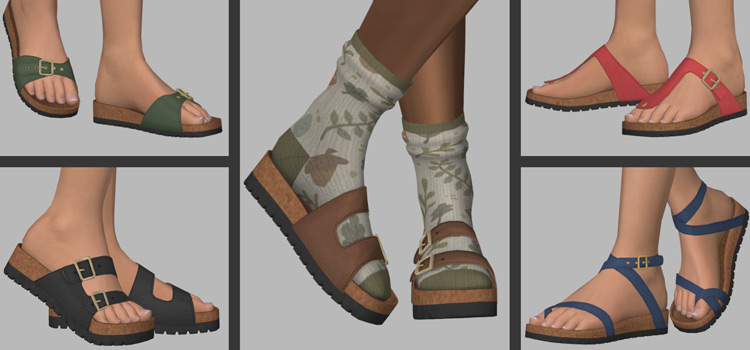 When it comes to picking out the right pair of shoes, Birkenstocks have the upper hand in many ways.
These sandals are simple and extremely comfortable. It's almost hard to believe that we're actually allowed to wear shoes like these when we go out. This type of comfort is usually only found at home.
But the coziness is not the only great thing about Birkenstocks. There's also the fact that they're high-quality. Only the best leather and fabrics for our feet, right?
Plus, they're super stylish!
No matter their age, anyone can pull off a cute pair of Birkenstocks. It's fashion.
So let's treat your Sims the same luxury with this collection of cute CC Birkenstocks.
1.

Birkenstocks CC by gloomfish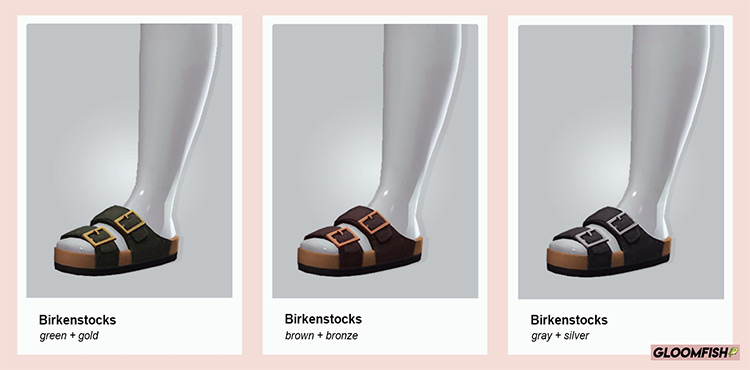 These are a gorgeous version of the classic Birkenstock look.
With the big buckle and two straps, this look is truly iconic.
These shoes come in 3 swatches – green & gold, brown & bronze, and gray & silver.
Personally, I love the green and gold pair. It gives me Dark Academia vibes. And I'm simply obsessed with Dark Academia.
They're base game compatible, too. So no matter who you are or how many expansions you have – you can get these!
2.

Birkenstock Recolor by sproutedsims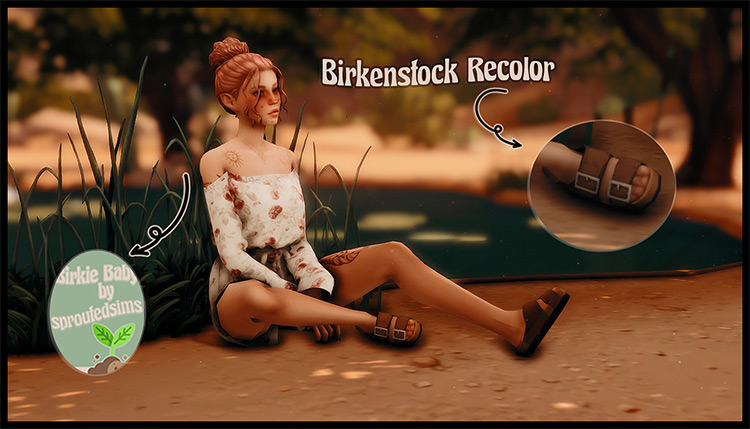 If the 3 gorgeous options in the previous CC weren't enough for you, don't worry.
Because I'm bringing you these classic Birkenstocks made by sproutedsims. And you know what the best thing about them is?
They're available in 45 swatches.
That's right. All the colors you could ever need – and all in this one download. You can thank me later.
3.

Birkenstocks Collection by DallasGirl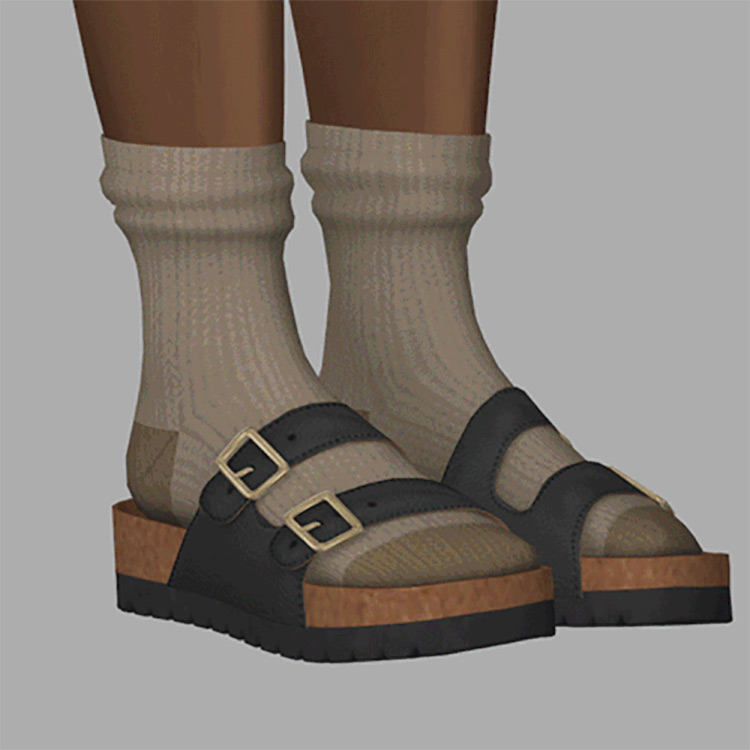 Here's a set that comes with 5 different versions of the Birkenstocks.
Naturally, you've got the classics – with socks and without socks.
But then you also have three other beautiful and comfy sandals.
What's more, the classics are available for both men and women.
And you get to switch up the sock and nail colors! Honestly, this one is worth a download just for the sock patterns, if nothing else.
4.

Baby Birkies by blarffy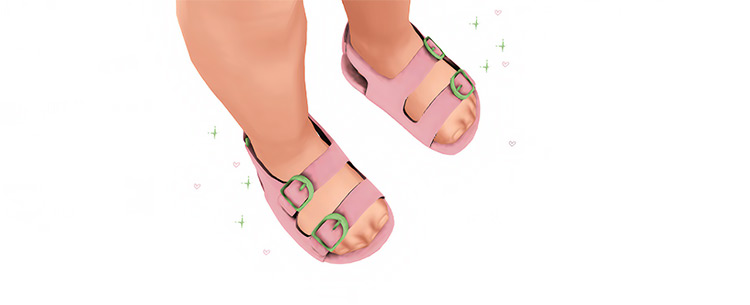 Like I said, Birkenstocks are for everyone. Men, women, nonbinary people. The gender doesn't matter.
And do you know what else doesn't matter? That's right! Age.
Who says that toddlers can't enjoy Birkenstocks, too?
These birkies come in plenty of different colors; traditional ones for the more discerning toddler and marshmallow-y ones for the toddlers that love princesses.
Here's an idea: Get these for your toddler, get adult birkies for the rest of the family, and then take a cute picture of all your Sims. Maybe one in the garden. How precious would that be?
5.

Birkies For The Whole Family by blarffy
Did you like the baby birkies mentioned earlier?
And maybe you kinda wish they were available for other ages, too?
Well isn't this your lucky day!
The same creator of the baby birkies, blarffy, recreated the original and made them into Birkenstocks for all ages.
The family photo plan is starting to sound better and better, isn't it?
6.

Birkenstocks (For Women) by homesoft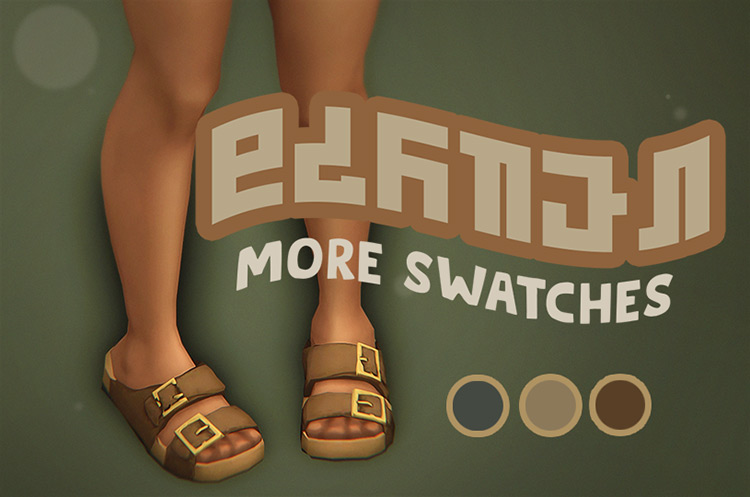 And here we have these custom Birkenstock sandals.
Again, these ones are a play on the classic ones IRL – but with even more recolors available.
These are for women-frame Sims only, but they're still very much worth your time.
Mainly because they come in 12 swatches, including a deep dark blue, which I am absolutely in love with. And so are my Sims!
Browse:
Lists
The Sims 4
Video Games