Sims 4 CC: Cat Trees & Cat Furniture (All Free)
This post may contain affiliate links. If you buy something we may get a small commission at no extra cost to you. (Learn more).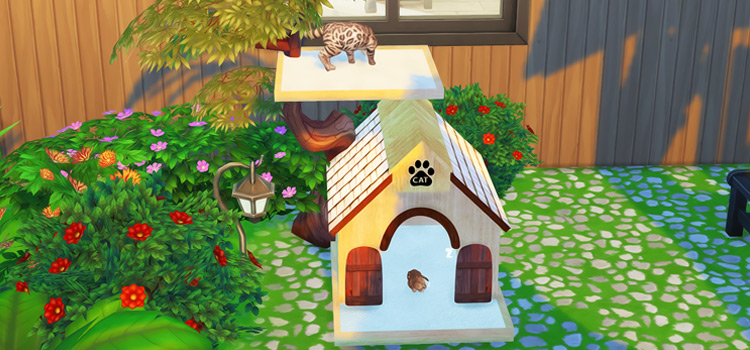 Gotten smitten with a new kitten?
Then congratulations – you're in the right place to start your Sims' journey to properly caring for your new fluffball!
Caring for any kind of animal is hard work. It definitely requires more attention than a casual pat on the head.
While cats won't need diaper changes and warm milk bottles in The Sims, there are essentials that every fur parent should have before adding a pet to the family.
And for this list we're rounding up the best feline furniture items to welcome home your new friend.
1.

Princess the Cat (Bed/Bowl/Collar)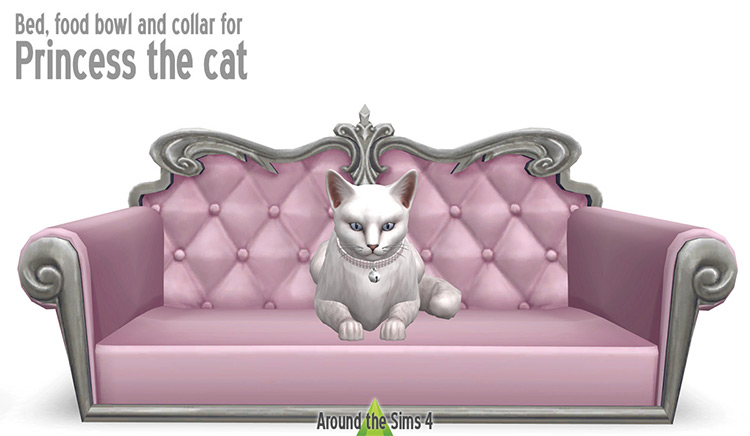 While this CC is called "Princess" the Cat, we all know that kitties exude queen-ly energy.
Regal, elegant, and terrifyingly quiet, cats have an eerie duality that gives them the ability to screw anyone over.
And ain't that an ideal quality for royalty?
Get the royal treatment for your new kitty by gifting them a rhinestone collar, a chic & soft cat bed, and a customized crown food bowl.
It's all fit for royalty, of course.
2.

Purrr-fect Cat Essentials Set
So you want a cat for your Sim, but do you know the first thing about caring for one?
If you only thought of buying catnip, then you better check this out first.
Taking responsibility for a living thing is no easy task – especially if your Sim's a lazy bum who waits around for someone to click a few buttons just to move.
There's quite a checklist to follow, but lucky for you, RAVASHEEN has got you sorted out.
Set up your home with this Purrr-fect Essentials set, which includes a self-cleaning litter box, a cactus scratching post, a cat bed, and pieces of cat art – because why the heck not?
3.

Piwi Set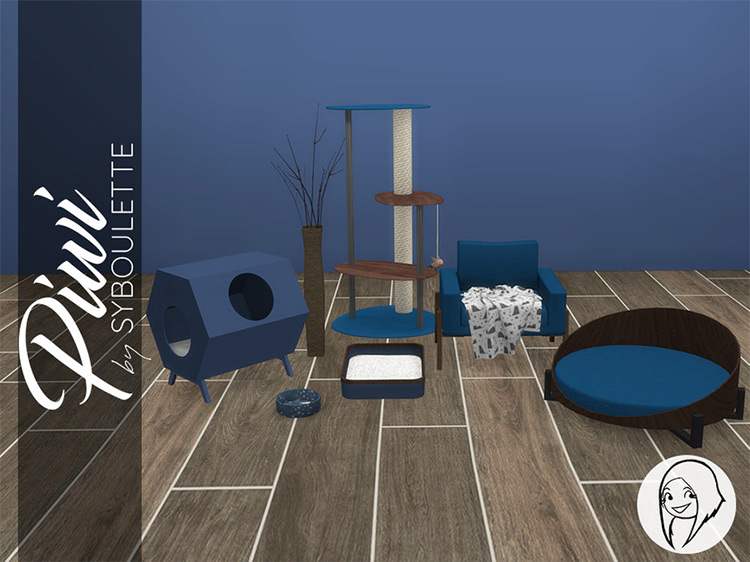 Like dogs, cats can offer a one-of-a-kind companionship – if you treat them right.
They can be a little nasty, and it doesn't help that they look grumpy all the time.
While I don't have the answer to curing cat aggression, maybe having this Piwi CC Set can help liven their mood a bit at home.
Provide modern luxury to your frustrated felines with this pack containing two pet bed variants, a cat tree, litter boxes, and more.
4.

Literal Cat Tree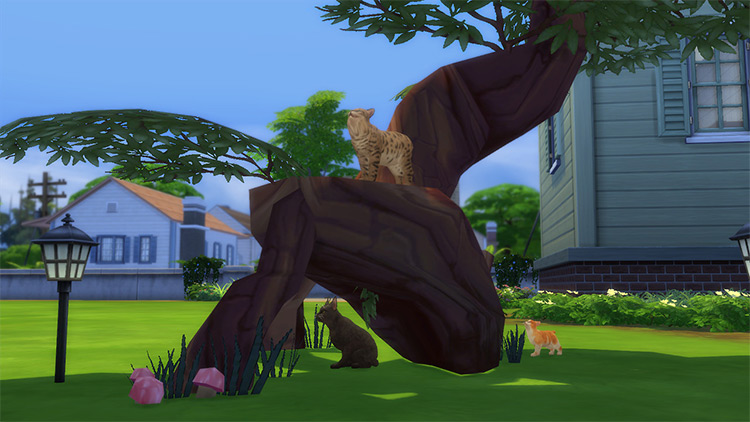 You've probably seen photos of people who've suffered from cat scratches.
And now your Sims might be scared of the same fate.
Living with a pet that scratches you out of need is not exactly the kind of scenario anyone would want to live in…
Thankfully, there's a way for your Sims to live scratch-free – and far away from your cat's menacing claws.
Plant this Cat Tree (literally) in your Sim's backyard to lure not just your pet cat, but all feline friendlies to come up and scratch from around the neighborhood.
5.

Kawaii Cat Bed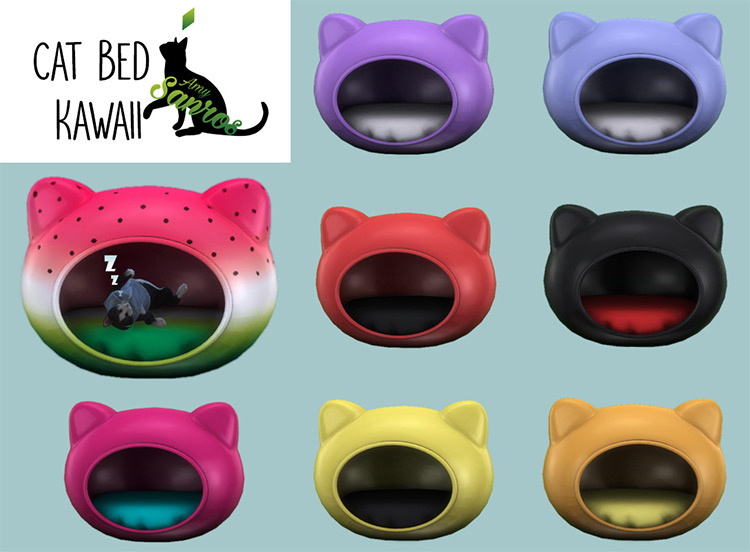 Cats aren't the most hyper mammals.
So don't be surprised to see them sleeping the day away.
While most cats and dogs would be able to sleep on the cold, hard floor, getting a comfortable bed for them says a lot about your Sim's quality as a fur parent.
Show off how much you care with this custom (and adorable) CC that comes in 8 vibrant colors!
6.

Meow-dern Cat Set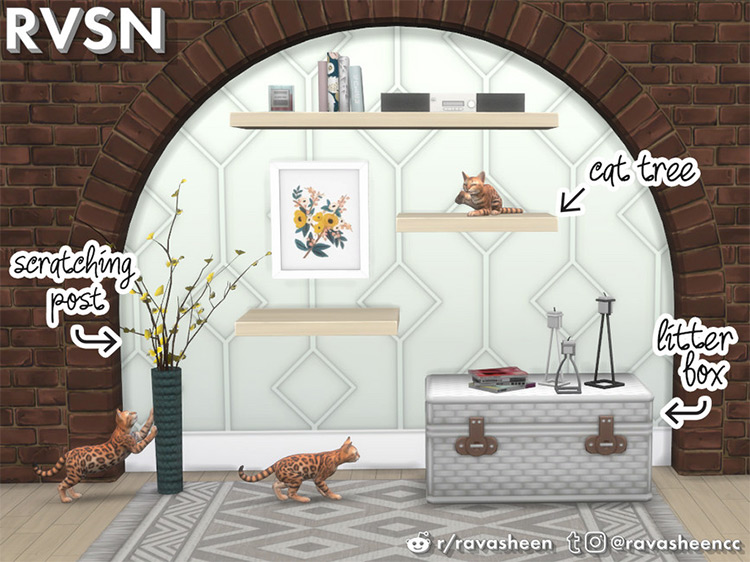 If you don't want to get on your pet cat's bad side, then you better do your best to spoil them.
Offer more places for your kitty to wreak havoc with this Meow-dern Cat Set!
Install a mounted cat toy, functional scratching posts, a trunk litter box, and multiple shelves that function as a cat tree.
With this much furniture, your cats will be taking over your Sim's home in no time.
7.

Maru's Stuff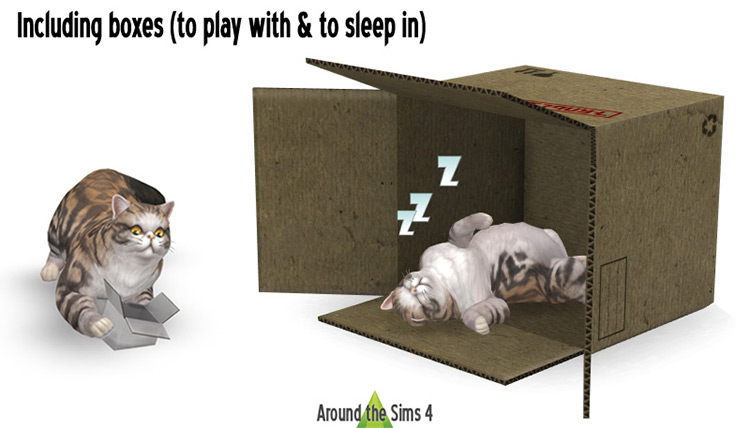 What do a box, a cow, and tin can have in common?
Apparently, they can all make a cat happy.
Good thing a cat's standards aren't high – because what seems like garbage can actually be useful to subdue these feisty felines at home.
Give your simulated cats this quirky CC collection of Maru's Stuff, which includes a tin can bed, a cardboard box bed, a cardboard toy, and a cow condo (why, though?)
8.

Tree Cat Condo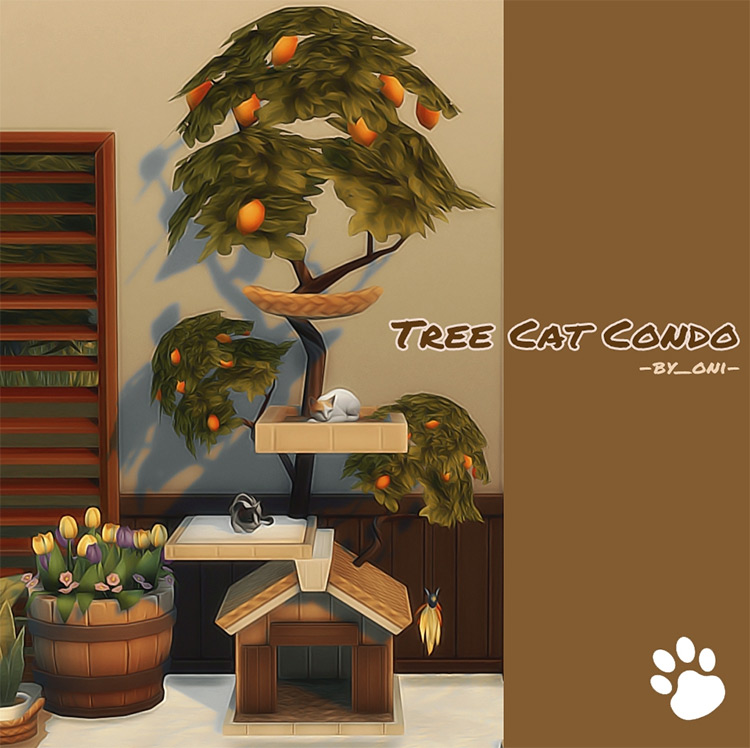 While we humans are finding it nearly impossible to buy a 24sqm condo these days, cats are living the life like Tarzan in the jungle.
This multi-tiered cat condo furniture piece by Oni can be your cats' newest slice of paradise.
It has enough room to house a litter of cats comfortably, and has enough space for them to jump around haphazardly.
Good thing cats have nine lives, right?
9.

Pet Tent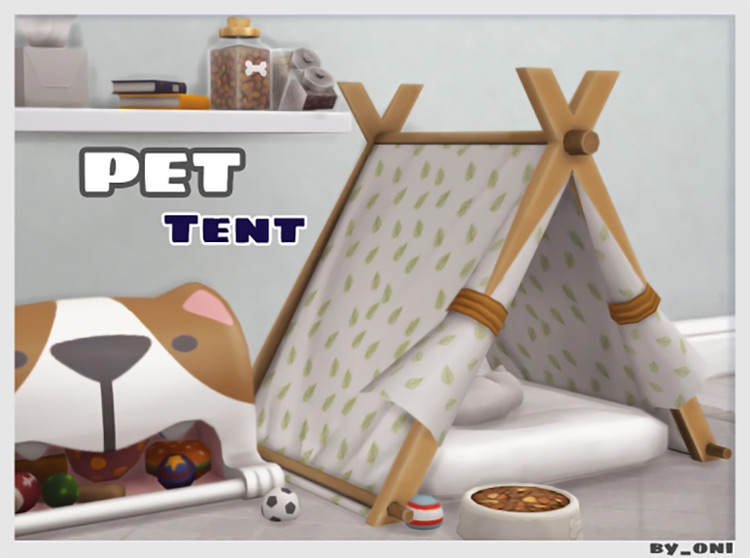 Even cats can go camping provided you have the right equipment on hand.
Have your pet cats settled in these custom pet-themed tents, coming in 4 cute designs!
Bring the comfort of the indoors with you on your Sim's next camping trip, or maybe just let your cats have a field day in the backyard.
Whatever you want for your furry feline's tent house, you can get started with this CC from creator ONI.
10.

Pet's Bed Pack #1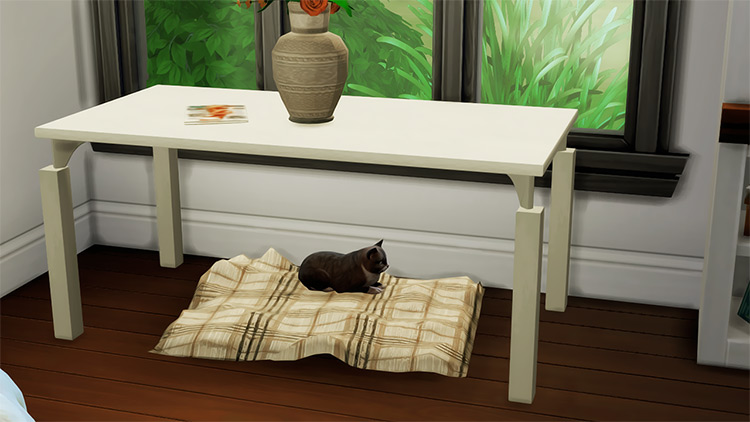 In The Sims 4, there's always a possibility of your pets running away, never to be seen again.
If you're lucky, they'll find their way back to you.
But why wait for bad things to happen?
Secure your cat's happiness and comfort with this incredible pet bed CC pack, ready to fit into anyone's house.
Offer up safe spaces for your pet to chill & nap – and be rewarded with everlasting friendship.
That is, until they die, but let's not think about that for now.
Browse:
Lists
The Sims 4
Video Games