25 Best Clothing & Beauty Mods For The Sims 4 (All Free)
This post may contain affiliate links. If you buy something we may get a small commission at no extra cost to you. (Learn more).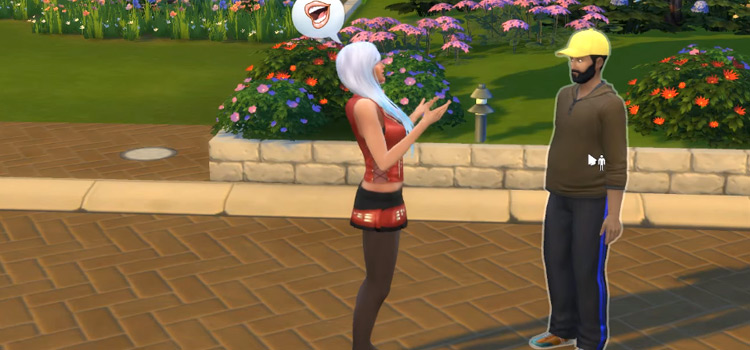 There's no better way to leave a good first impression than the way you dress.
And clothes speak in a similar way about your Sim.
So I've curated a huge list of mods that add new clothing to the game for all ages & genders.
Most of the items I've picked are for ladies, so bear with me if I happen to write something clueless about women's fashion.
However I've also included plenty of male-themed items here too.
I know most of us like to keep our characters looking fine and dandy so I really hope there's a little something here for everyone.
25.

Burning Inside Summer Jumpsuit
Starting out with a fantastic mod that adds a new full-body dress in 18 different colors.
The Burning Inside Summer Jumpsuit is by far one of the best mods that I came across while making this list. The fact that it has another 24 mods ahead of it probably tells you how much quality you can expect to find here… and I'm hoping you won't be disappointed at the end!
As you can imagine, this mod adds a modern jumpsuit that wors with all sorts of lady Sims, and it's sure to give you something different to add to your wardrobe in the game.
And you'll notice there aren't really any clothes like this in The Sims 4 or any of its expansion packs or stuff packs.
24.

Denim Outfit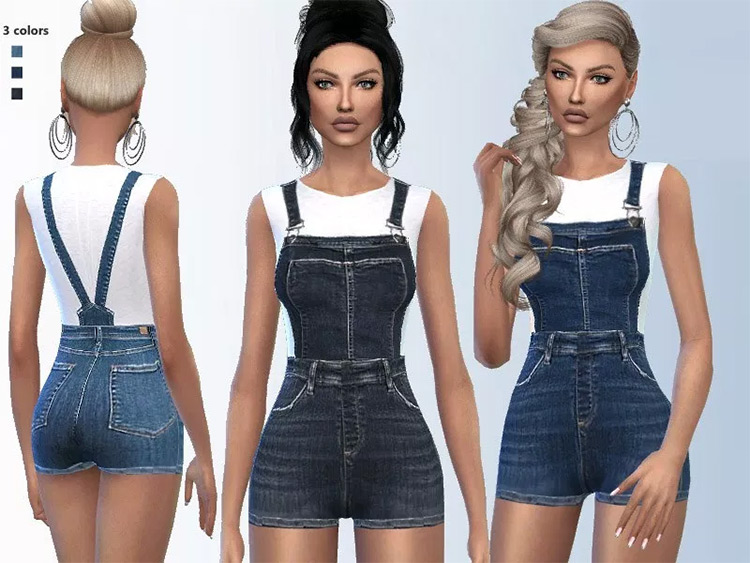 The Denim Outfit is a throwback to the style that was so popular in the 90s, but combined with modern themes to make your female Sims look like a perfect blend between past and present.
The mod only adds one type of clothing that comes in three different colors, but hey – the main point is to have those Sims dress in a sleek denim style.
Much like the Summer Jumpsuit, this adds a unique type of clothing to the game that simply doesn't exist in vanilla.
23.

Ripped Skinny Jeans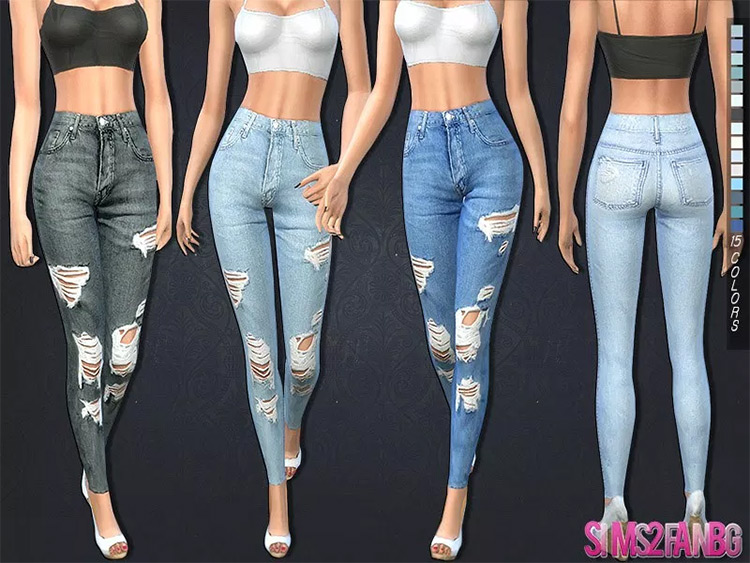 Yep, this super fashionable outfit has finally arrived in the game!
Ripped skinny jeans are, somehow, not included in vanilla… how could that be?
Well as soon as I saw this mod in the catalog I knew I needed to give it a try.
These jeans are exclusively meant to be worn by women, but keep on reading further down. I might've come across a mod like this one that works just as well for you guys out there.
22.

Yoyo Let Loose Pants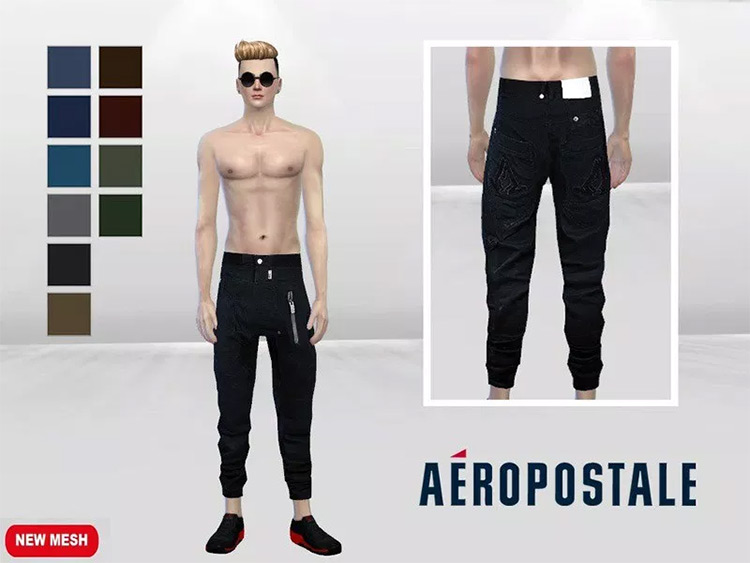 Arguably one of the most popular styles in today's world, loose pants are now part of the Sims 4 universe.
There are some similar pants that come with the vanilla game (or maybe one of the expansion packs – I can't recall!) however these ones look far more similar to what men are wearing in the 2020s.
Let those pants hang loose my friends.
21.

Athletic Sweatshirt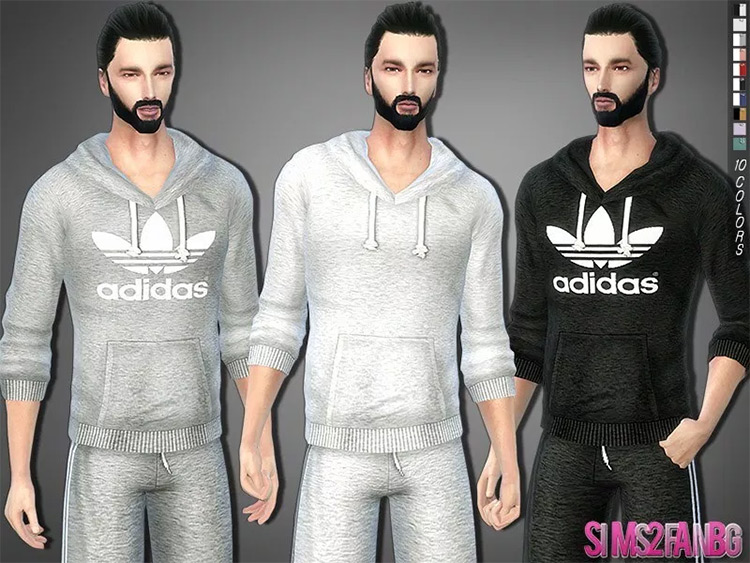 If you like having some real-life brands in the game, this will be the first one of many to come on this list.
And I really feel like it's worth adding even just for kicks.
This is an athletic Adidas sweatshirt that your make Sim will be able to wear wherever he goes!
20.

Kaliah Top
This completely new item has made its way in after being one of the most popular types of women tops in recent years.
And it comes to us from one of the most talented modders in the Sims 4 community.
Toksik brings us this famous top to the game, allowing our ladies to have a much better variety of outfits.
19.

Balae Shirt
A fresh look for male Sims is always needed.
And there's no better way to achieve that than wearing this amazing shirt that comes with three unique designs.
You can check out how the shirt looks with a military design, or you could have it use a different design combining various types of material at the same time.
It's nothing short of a fantastic mod, and it comes with enough detail to make you think it was made by Maxis themselves!
18.

Kylie Cosmetic Matte Lipsticks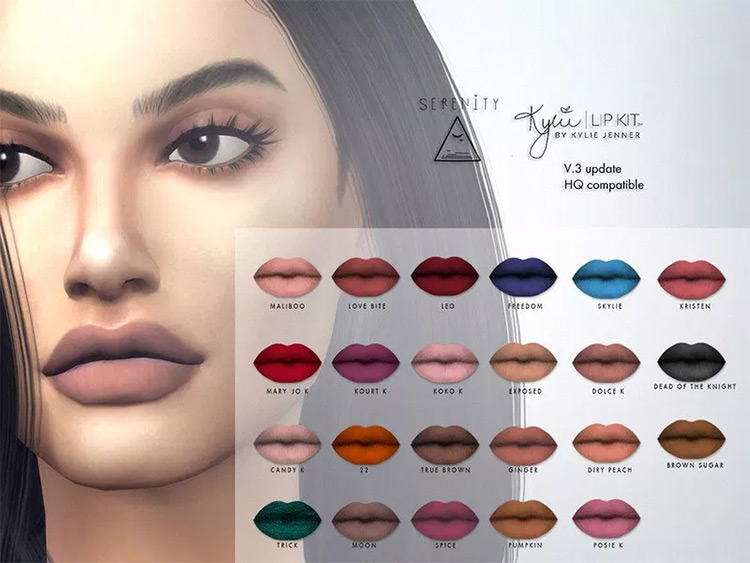 What, did you think all of these were going to be clothing mods?
Think again!
I figure it's worth mixing in a few beauty mods here too, which will allow you to have a much more unique look for your Sims.
This one adds a collection of matte lipsticks that I just couldn't help but add to my list.
It just adds enough variety for you to create a much more unique-looking Sim, and I'm all but sure that you'll love the way her lips will look after using this mod. And if you're big into the Kardashians you'll definitely want this one installed.
17.

White Ripped Summer Jeans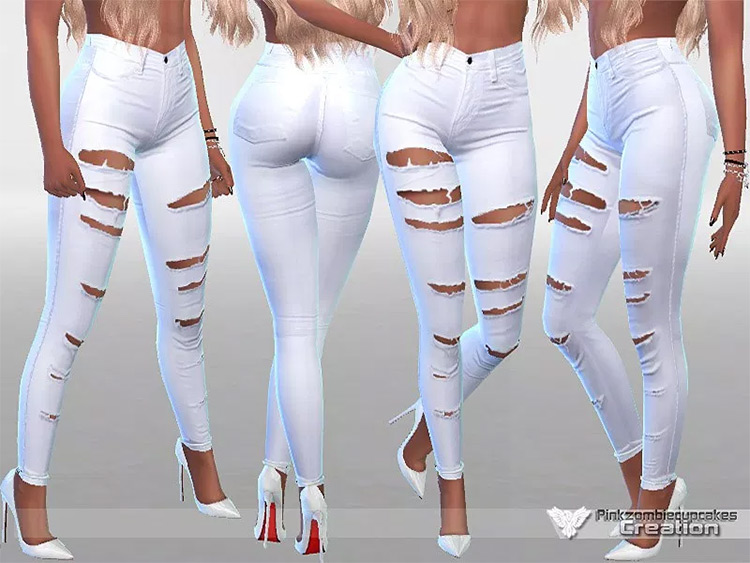 Looking for another set of great-looking ripped pants?
Then this is a mod that you'll want to check out.
It basically adds some very detailed pants to the game, that come with even more rips than the former(if that's possible)
Don't worry though – they don't look trashy at all.
In fact, they look so fashionable that you'll want all of your female Sims to wear them!
It's up to you to decide how and when they'll wear them, though, as they might not be the most appropriate type of pants all the time. Winters, for example.
16.

Boho Dress
With a rather loose cleavage area and a fantastic design, the Boho dress also brings a touch of modernity to the Sims 4 universe.
I really love the level of detail put into the textures of the mod, as well as into the design of the 3D model.
It might not move freely with the wind. But the Boho dress is arguably one of the best female top mods that you'll find in the community.
15.

Cassy Crop Top
I'm not going to add fancy dress suits and other super-detailed mods only to this list.
I think it's fair for you to have access to a variety of different types of clothing, so I'm including a much simpler blouse that should fit most types of dress codes quite perfectly.
I mean, it really doesn't feel appropriate for you to wear this during the winter… but it does fit almost every other season of the year.
14.

Le Goth 7 Mascaras
Now that we've had the first lipstick add-on earlier, it's time to introduce something a bit fancier to complement any outfit that you want: new mascaras!
Make the eyes of your female Sims to look like the eyes of a supermodel by introducing these fantastic mascaras to the game.
They look far more detailed than the vanilla options, so I think they're worth installing if you're into in-depth customization of your characters.
And if you love beauty design then you'll have a field day with this.
13.

Athletic Outfit Kylieshop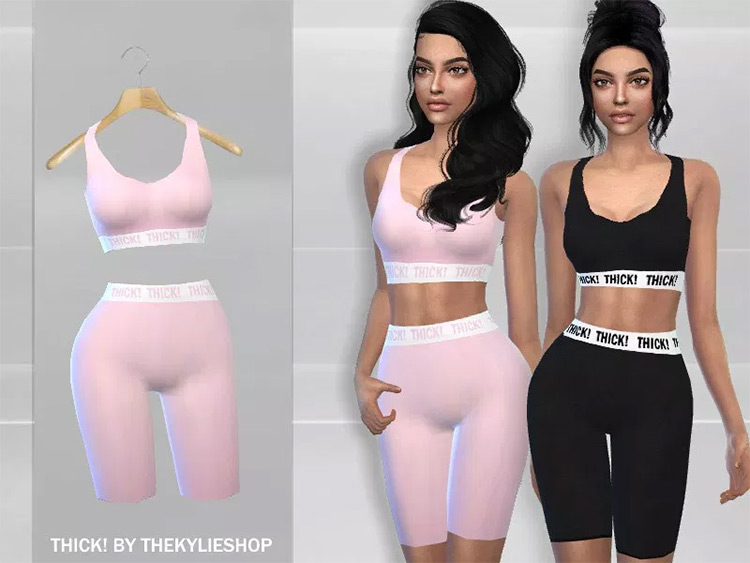 Well, I'm not a fan of Kylie Jenner at all. Nor do I like the Kardashians by any means.
But I have to admit that this mod fits the game quite well.
The clothing seems to be inspired by the Jenner shop, although they do seem to look quite good on any female Sim with the figure to wear it.
I think.
I mean, I'm not a fashion expert but you might find these outfits to look pretty darn stylish.
12.

Runette Liquid Lipstick
Holy hell, this adds a whole lot of new lipsticks to the game.
The design is meant to resemble liquid lipsticks, which I'm sure you girls know what I'm talking about… because I don't really know the difference between lipstick types myself.
In any case, with 50 colors to choose from, this mod adds a whole new library of lipsticks that are sure to provide with a unique character customization experience!
11.

Bailo Dress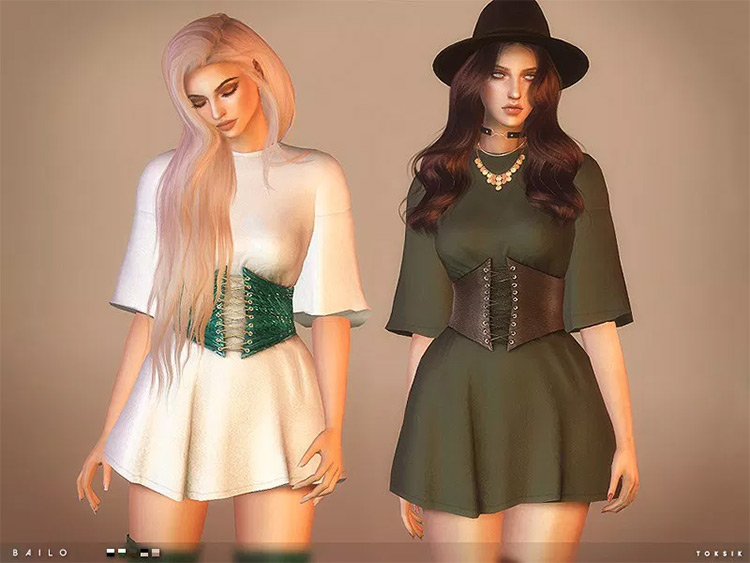 Aha, finally a dress that I've seen in real life!
A friend of mine constantly wore this dress to work, and that coincidence has earned it a spot on my list.
This cool-looking dress offers a completely unique design that adds comes in five new different colors to add a lot of new options to the game.
10.

Moonlight Sonata Mascaras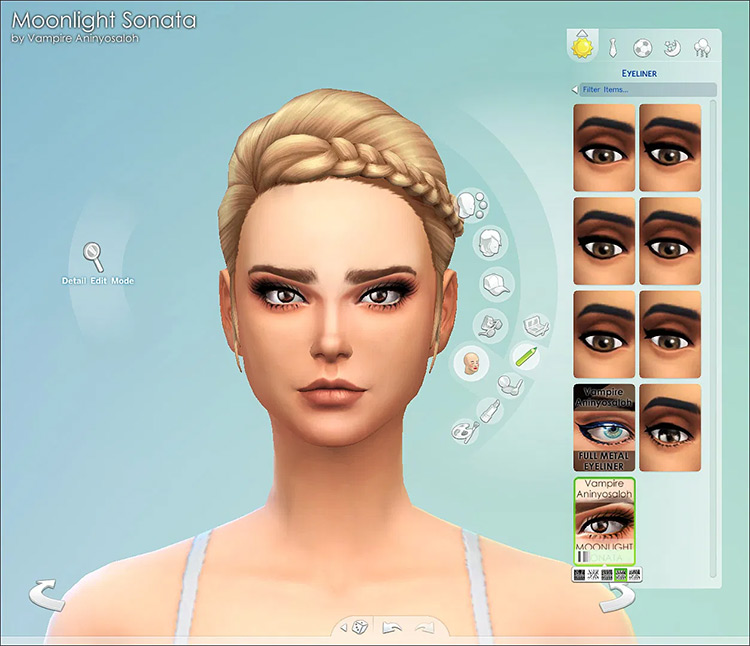 I was originally intending to add just one Mascara mod to this list, but I actually came across a couple others that some of you might like.
This one, for example, seems to bring the best out of the eyes of your female Sims.
And I'd suggest you give it a try if you're looking for a bit more variety when it comes to makeup.
I would suggest to try out all of the mascara mods here and see for yourself which one you like the most.
I'm sure we all have different opinions on this, and girls reading this are sure to be far more educated on this topic than I am – so I'll leave it up to you!
But it might be worth just keeping one installed at a time, just in case there's any clashes or bugs.
9.

Scandalous 5 Mascaras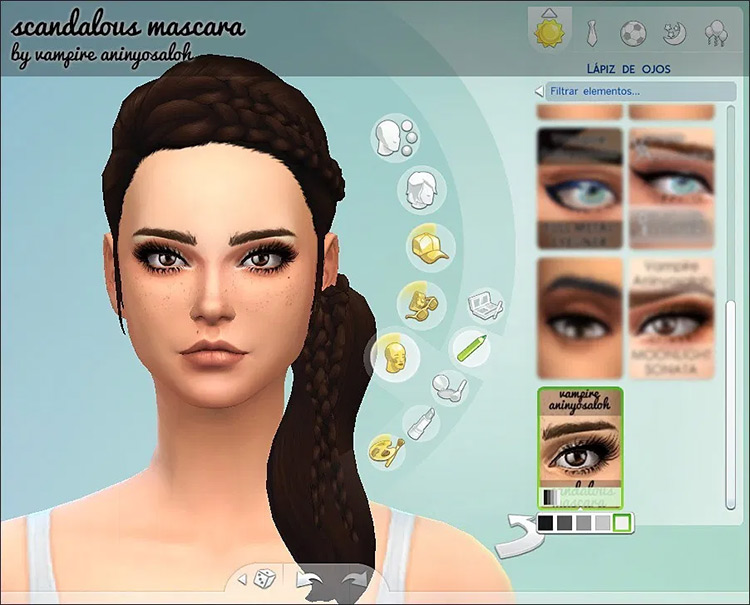 This one is very similar to the Moonlight mascaras mod, but it's a tad more conservative than the former.
For which occasion would you rather wear certain types of mascaras over others?
That's up to you (and your Sims) to decide.
But let's not deprive them of the option to choose, right?
8.

Nike Air Athletic Outfit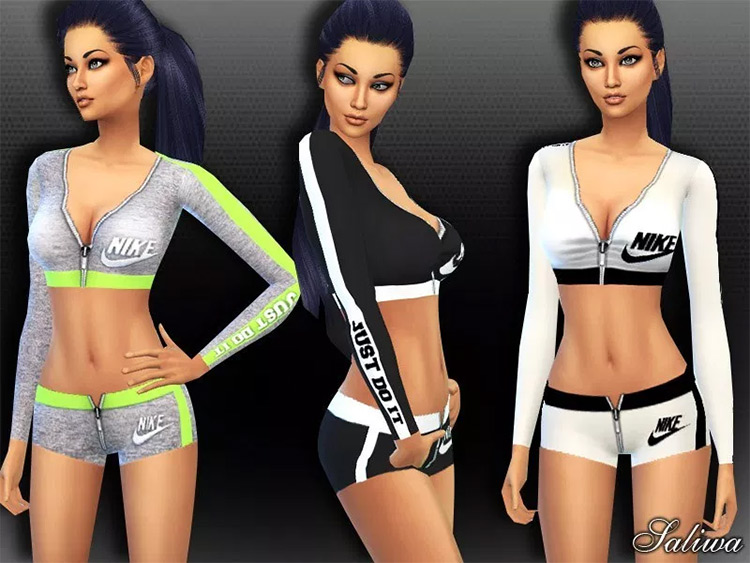 Take your female Sim to the Nike shop and get the fantastic Nike Air Athletic Outfit in the game!
It's time for those Sims to truly dress like Athletes and wear clothes that you could actually buy for yourself in real life.
As I've said before, I know that many gamers are not too keen on adding branded material to the game.
But I couldn't help but include this one on my list. The models do look quite cool, and they fit athletic bodies better than others.
That doesn't mean your other less-athletic Sims can't wear them though.
You know, to harness some inspiration to get into the world of fitness.
7.

Gradient Dress Leila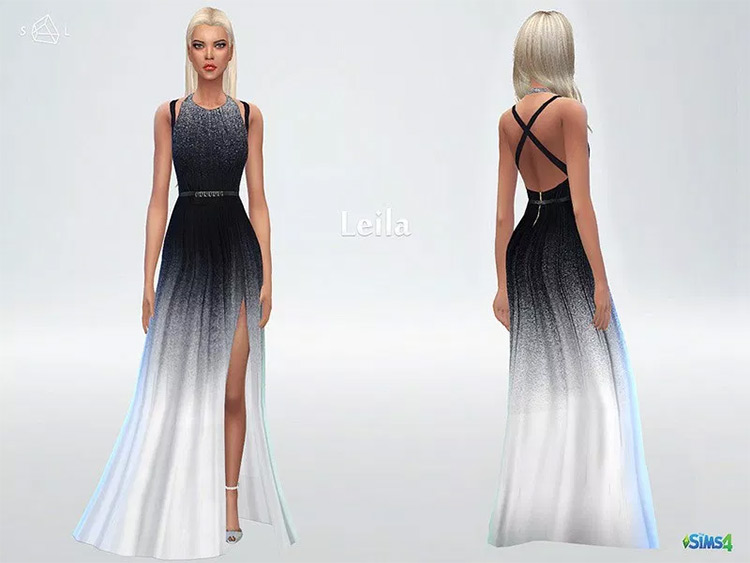 Well I'm not too much of a fashion connoisseur, but I'll be damned if this isn't one of the best dress mods that I've ever seen.
An absolutely gorgeous addition to the game with a unique gradient that isn't commonly seen in the vanilla clothing (one or two items like this come to mind, but nothing quite like it).
If you're keen on adding a completely new type of dress to the game, which will serve your female Sims well, then you'll want to check this one out.
6.

Button Up T-Shirt with Top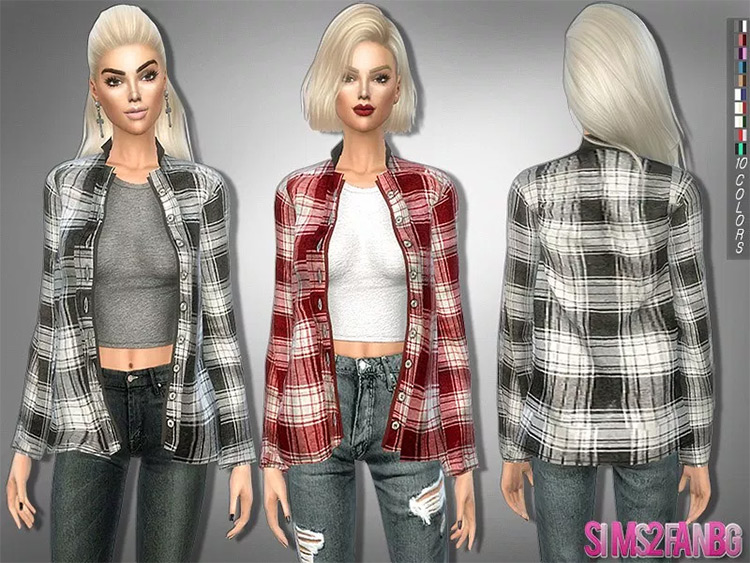 Also I might not hang out with girls that are super fashionable or anything…
But I've never seen someone wear these clothes in real life. That said, I completely dig how the style looks on females.
And I'm adding the mod to the list for that reason. And for the fact that the shirt is very well-detailed(must've taken this modder quite a while!)
Button-up shirts look quite good on both men and women, and apparently they do in The Sims too.
As you can see, I've tried to filter out "dull" styles but everyone is always looking for something unique.
5.

Summer Love Jeans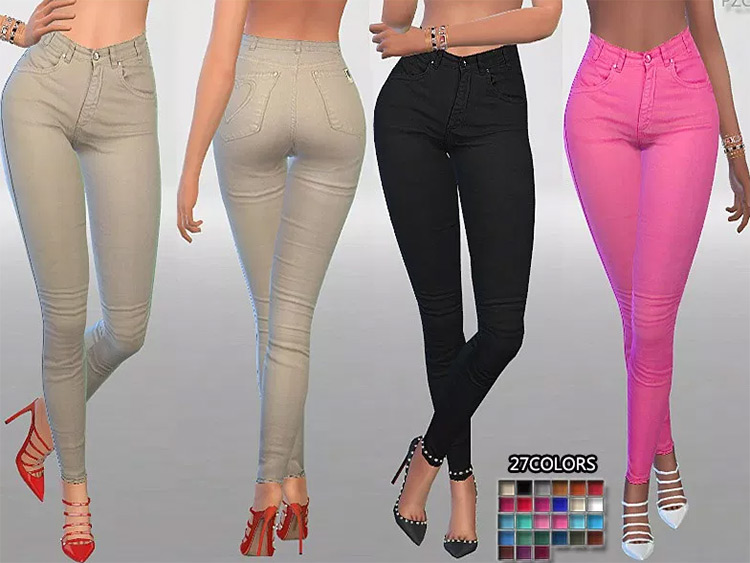 If you're looking for the latest skin-tight jeans on the market, well look no further than this mod.
Not only do these jeans come in various different colors, they also look far better than the vanilla skin-tights that come with The Sims 4… or any expansion pack, for that matter.
If you think the tight jeans look is here to stay then check this out and see how well these designs look on your female characters.
All body types should have no issues wearing them too.
4.

Male Jeans
I've always felt that the male jeans in Sims 4 look a bit too "puffy" for my taste.
I mean, I used to wear jeans like those when I was in high school.
These ones, though, look just perfect.
They aren't skinny jeans but they don't feel like they've been inflated with air being blown from the waist either.
As such, they really feel like some of the best jeans for men. And deserve quite a good spot on my list.
The texture quality of these jeans is also great, and most Sims rock the style quite well. Try 'em out!
3.

Lace Wedding Dress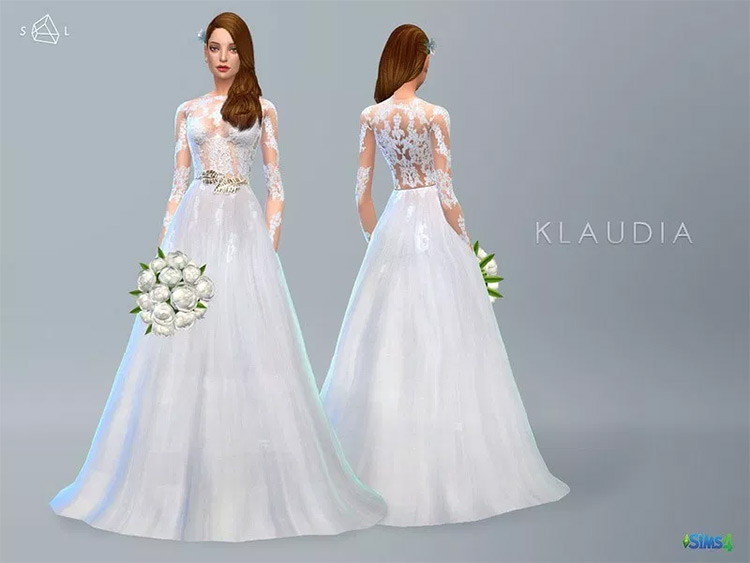 Alright, I want to clear things out again and tell you that I could never be a fashion judge.
However, the Lace Wedding Dress mod does seem like quite a unique addition to the game.
And this offers a style of clothing that you couldn't really expect to find in The Sims except during… weddings?
With wedding dresses being in quite short supply in the game, such a fantastic addition can make for some really fun times in day-to-day living.
2.

Mortimer Biker Pants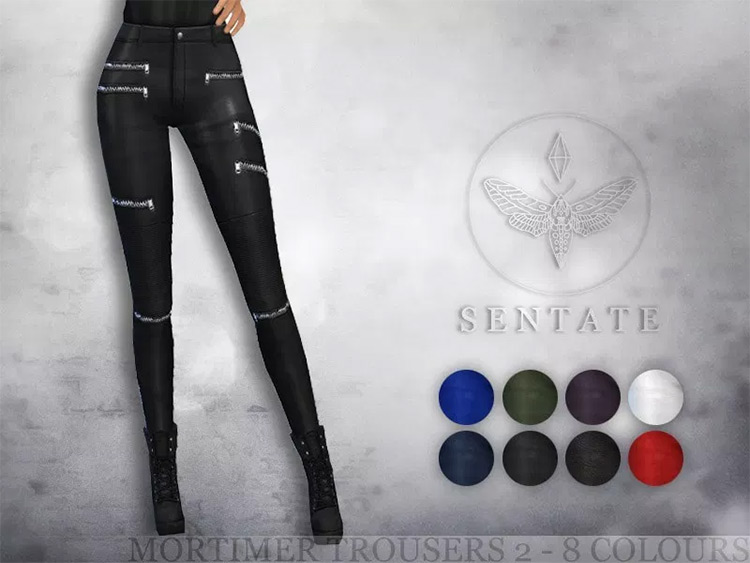 Oh, so these are Biker Pants.
I had seen them before but never would I have guessed how they were called!
In any case, they look really cool digitized and fit the game surprisingly well.
If you intend to give your female characters a new stylish look that aims to show a more "rebel" side, you might want to check out this mod.
As you can imagine, they're all made of leather and they have a ton of zippers. Just like the ones you see in those fancy magazines.
Stop dreaming about getting a pair and download this mod. Live the dream now.
1.

High Waisted Shorts with Print
It was honestly difficult to pick a number one mod for this list because I'm really not sure what type of clothing would be the most popular… But hey, I've come to the decision to add this as it feels like a style that never gets old.
High-waisted shorts have been around since the 90s, right?
And they've only gotten more popular with modern celebs rocking these outfits too.
So I say it's time to have your Sims wear them in-game. Enjoy a twist to a classic style that's likely never going out of fashion.
Browse:
Lists
The Sims 4
Video Games