The Sims 4: Best Frozen & Elsa CC For Arendelle Fans
This post may contain affiliate links. If you buy something we may get a small commission at no extra cost to you. (Learn more).
When Frozen first came out, I was skeptical of the hype it was getting.
Everyone in my social circle was sharing 'Let It Go' covers and personal reviews of what seemed to be the "best-animated film since The Lion King."
With that kind of praise, it didn't take much to finally give in and watch the movie.
It ended up being vastly overrated, but even then, I became part of the population of moviegoers suffering from an earworm.
Whether you loved it or not, Frozen can easily be considered a Disney classic that spawned countless Olaf merch, Elsa Halloween costumes, and plenty of Sims 4 CC.
Anna Hairstyle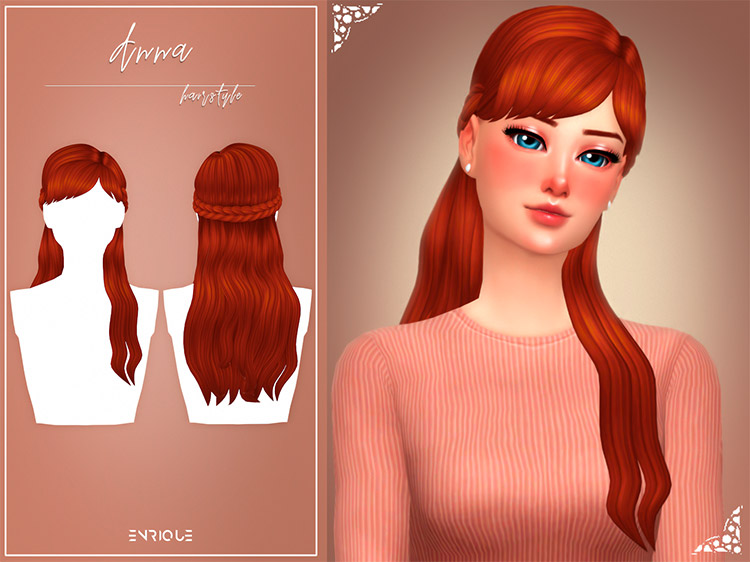 I got no hate for braided pigtails, but Anna's double braid-back hairstyle made her look less like a princess and more like a queen.
And if you've watched the movie then – SPOILER ALERT – she did become the queen Arendelle deserves (yass, gurl!)
Apply this custom Anna-themed hairstyle to your Sim and get them looking Gorgeous.
You even get to choose from 18 colors.
Elsa Pose Pack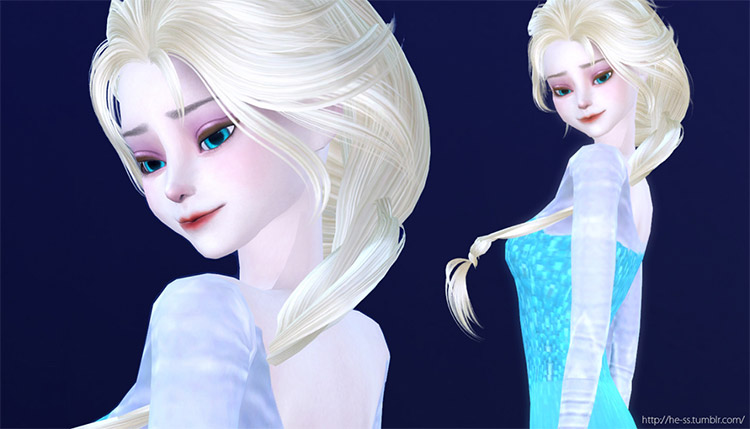 Even if she did hate her powers, Elsa sure knows how to flaunt it when no one's looking.
In Frozen, Elsa had this spontaneous idea to build an ice palace on top of a mountain.
Which was pretty crazy, because she was still exploring her powers.
However, it only took her one whole song and a lot of hand flourishing to create the whole thing.
If you're considering getting your Sims some ice powers, then this Elsa Pose Pack will teach them how to properly use it.
Colourpop Elsa Eyeshadow
When she was letting it go in the first movie, Elsa was working overtime in building an ice palace and transforming herself into Sailor Moon.
She got a new dress, shoes, hair, and even found time to reapply some cute makeup – all in one solo!
Copy the Ice Queen's makeover and have those big blue eyes pop with this custom Elsa Eyeshadow.
Anna, Elsa & Kristoff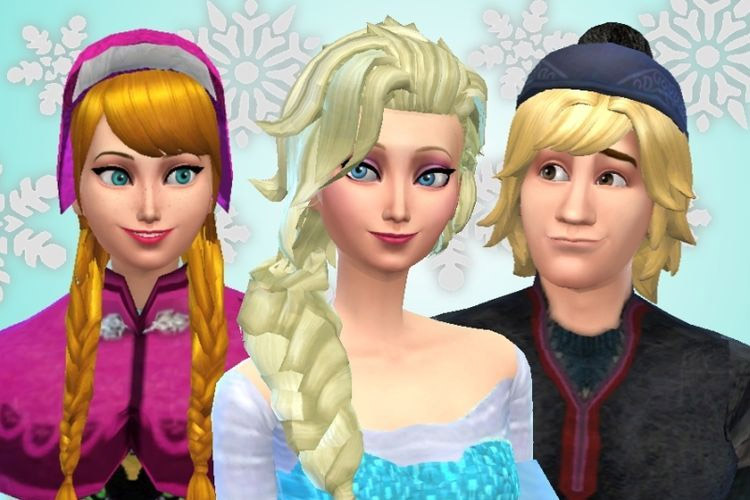 Excluding Olaf the talking snowman and Sven the telepathic reindeer, these three characters in this CC set's name make up the core cast of Frozen.
And as such, they get to have more than one costume change throughout the movie.
With this CC you can get the signature outfits of Anna, Elsa, and Kristoff from the first film, all free & created by EnchantedDominion.
What's not to love here?
Elsa Heels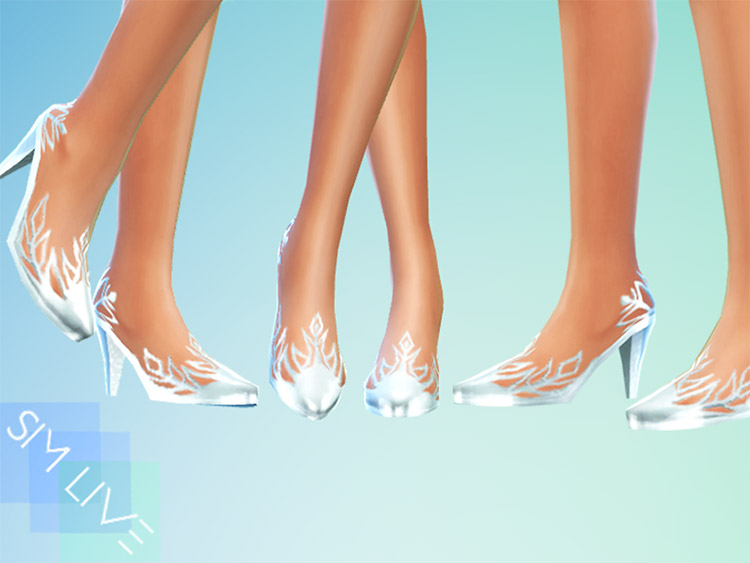 Looking for that perfect pair of shoes for your Sim princess?
Consider downloading these Elsa Heels.
Despite being made from ice, these babies are a sturdy bunch – and are incapable of breaking, even when you're running away from a falling chandelier or into a blizzard!
Forget about Cinderella's glass slippers – these Elsa high heels are the shoes of the future princesses.
Elsa Hair 2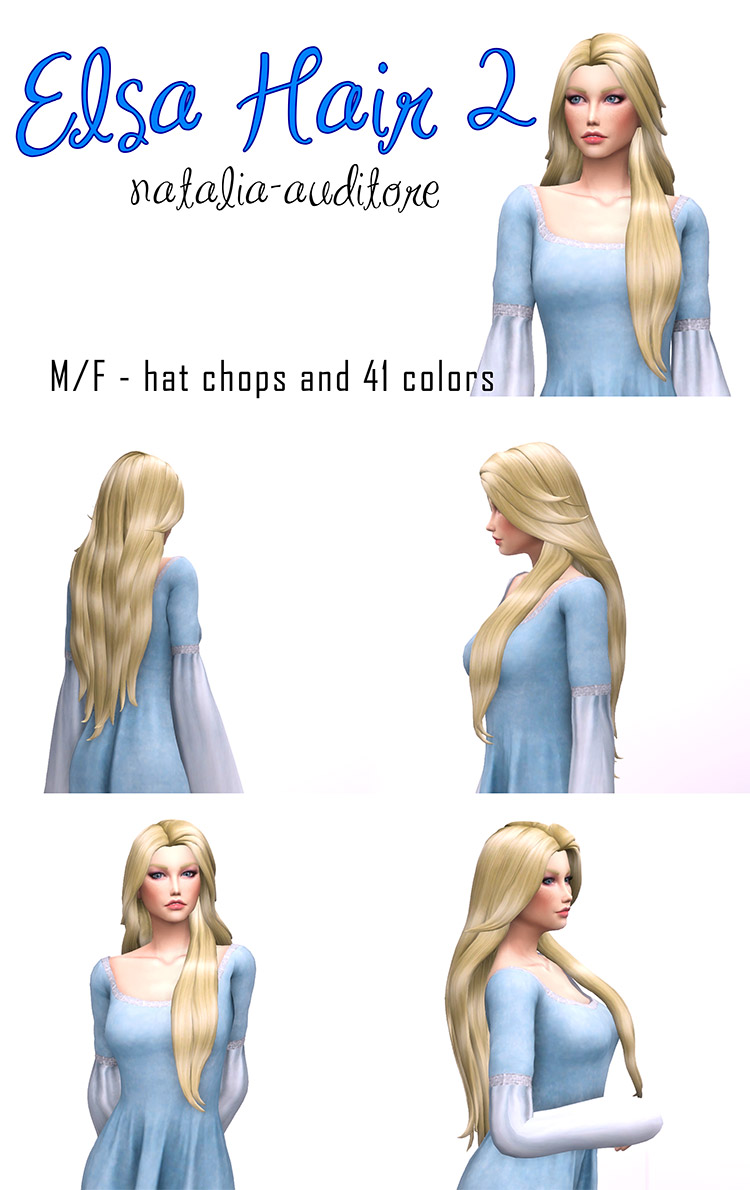 After riding a water horse spirit across the sea at high speeds, Elsa seemed to retain her silky smooth hair in preparation for another musical sequence.
In the process of self-discovery and belting her heart out, Elsa finally let her hair down and was rewarded with a brand new flashy getup.
Until she turned to ice in the heart of a big scary cave.
At least she got to try out a different hairstyle before that happened.
Elsa's Braided Hair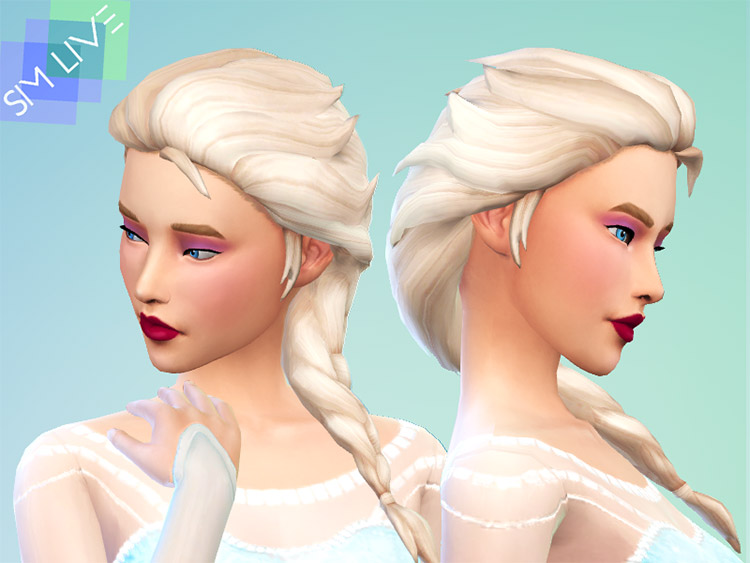 Rapunzel may have had 70 feet of glowing hair, but apparently it wasn't her crowning glory that was the hardest to animate.
Elsa had a staggering number of 420,000 single hair strands and required a new program, called Tonic, to make sure it looked as good as it did in 2013's Frozen.
That's a ton of hair compared to the human average of 100,000 strands.
You can't argue with the results though – because people definitely fell in love with Elsa's incredible braided hairdo.
And now you can give your Sim a hairstyle worthy of Disney royalty with this CC by KikiSimLive.
Elsa's Dresses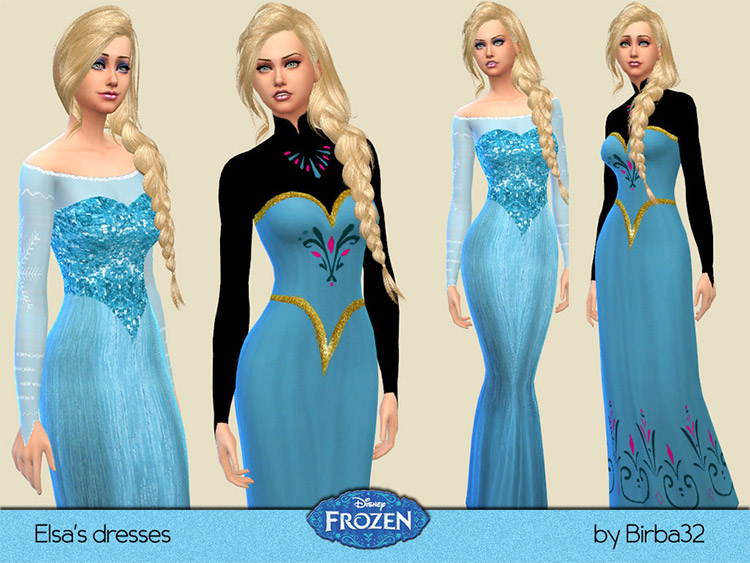 Elsa had the best costume design in the first Frozen film, hands down.
From her coronation ensemble to her "Let It Go" transformation dress, Elsa showcased looks that every kid would want for themselves.
And sure enough, without fail, people were ordering one of her iconic dresses for everything:
Halloween cosplay conventions, and even corporate Christmas parties.
Because who are we kidding – they're simply gorgeous!
Get lucky and have two of Elsa's dresses for your Sim with this delightful CC made by Birba32.
Queen Anna Dress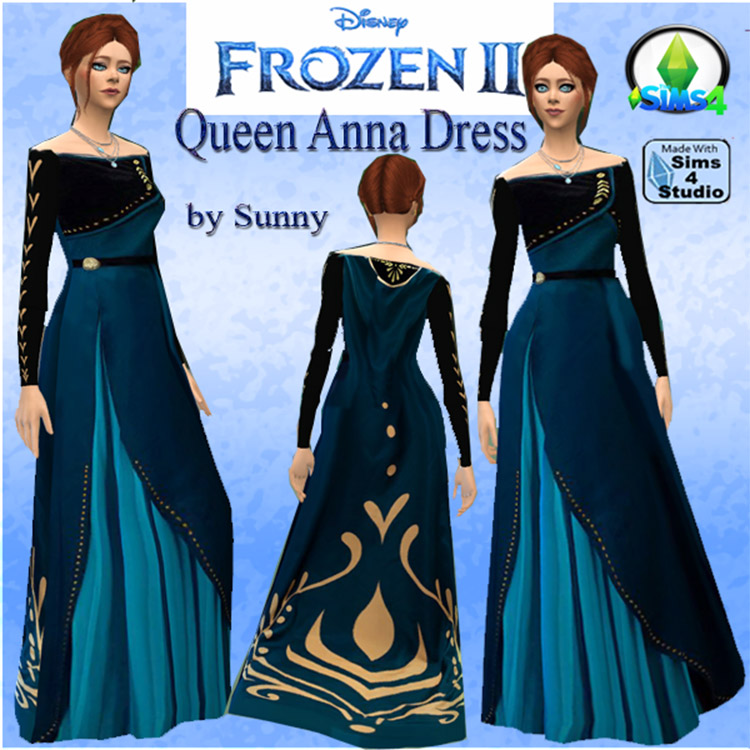 While Elsa was too busy waking up the elemental spirits by singing into the unknown, Anna was left with no choice but to clean up after her sister's mess – again.
Even if it was Elsa who got blessed by nature to have powers, Anna had proven time and time again that she was stronger.
The girl survived a giant ice monster and earth giants, after all.
In the end, all is well. Because Anna finally became queen, while Elsa was off riding water horses into the Enchanted Forest.
And with this outfit, your Sims can look magically regal just like Anna does.
Show Yourself Dress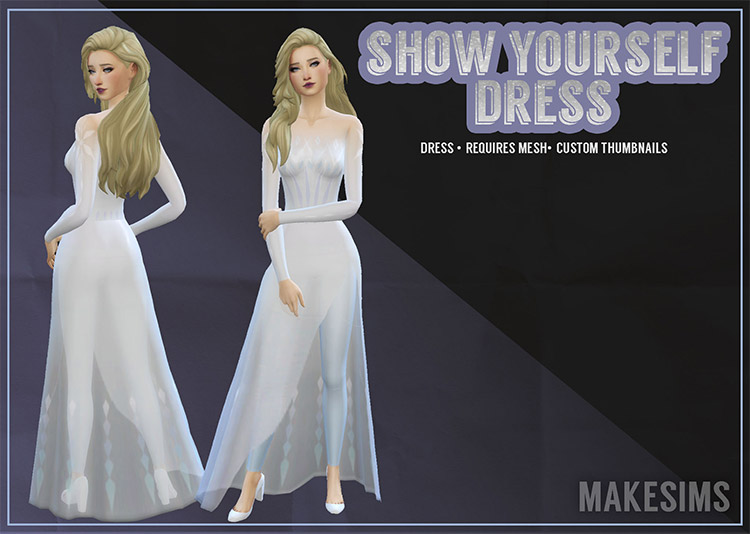 Like a true Disney princess, Elsa was given a new sparkly dress during an emotional song number.
After years of not feeling she belonged, the Ice Queen finally found herself in a cold large cave with high-definition reels of her mom's memories.
And after having a duet with her dead mom, the floor glowed, and out came this gorgeous Show Yourself Dress!
Don't worry, your Sim doesn't have to go through all those theatrics to get this CC.
Although if you love extra drama in The Sims 4, who am I to stop you?
Browse:
Disney
Lists
The Sims 4
Video Games