Sims 4 CC: Doctor Outfits, Accessories, Mods & More
This post may contain affiliate links. If you buy something we may get a small commission at no extra cost to you. (Learn more).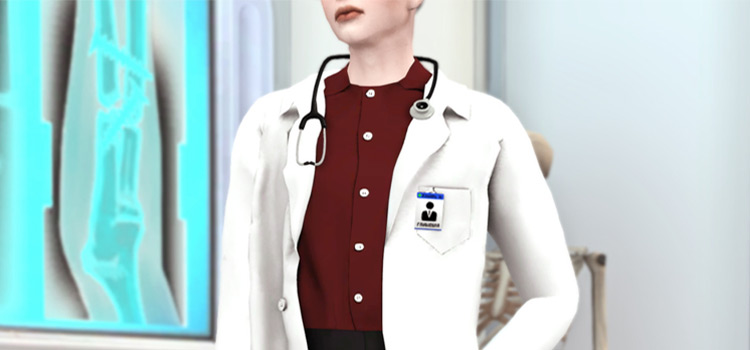 There are many different reasons for wanting to be a doctor in the real world.
From a high paycheck to being able to literally save lives, it's a pretty tempting career – but it also takes a lot of work (and schooling).
So instead of helping real people, why not settle for helping fictional ones?
Okay, it's not really the same. But it can still be fun!
The official Get to Work gamepack lets your sims take on the job of a doctor, so that part of the equation is taken care of.
And yet there are so many things that are still missing from the doctor experience in The Sims 4.
This CC collection will help you find those missing pieces in the form of doctor outfits, healthcare mods, furniture sets, and plenty more.
Doctor's Coats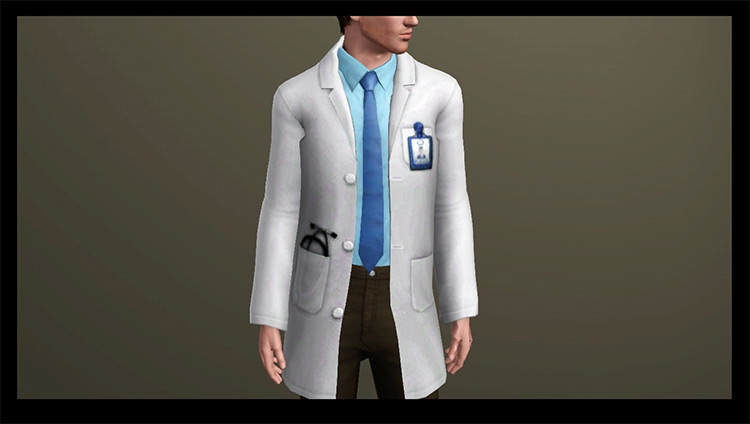 Who said professional medical practice can't also be fashionable?
(Hopefully nobody, because then you probably wouldn't be allowed to use this CC.)
The doctor's coat itself is great in its own right. It has everything you need:
The perfect length, a stethoscope in the pocket, and a dinky little name card clipped onto it.
But it actually isn't just a coat!
There are 9 different shirt options, all of which are very visible underneath the doctor's coat.
Maybe your sim is the type to wear a classic button down with a tie (oxford shirt w/ tie top!)
Or maybe they're the type to treat their workplace like vacation (tropics top, here we come!)
There's a shirt for every style, so your sim can express themselves at work without a problem.
Doctor Outfits Unlocked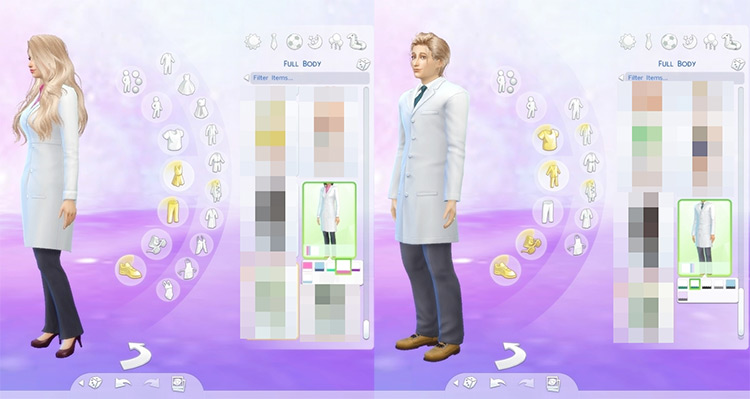 Although the vanilla clothing selection in The Sims 4 can be disappointing at times, you have to admit that there are quite a few gems.
The doctor outfit from the Get to Work game pack is certainly one of them.
With this mod, the doctor outfits for both male and female sims will be automatically unlocked, saving you from the trouble of getting them yourself.
No rags to riches here – you'll look great from the get-go!
Where purely custom content is often more imaginative, this outfit wins out for being both classic and professional – two things that are very relevant in a doctor's costume.
The Doctor Clothes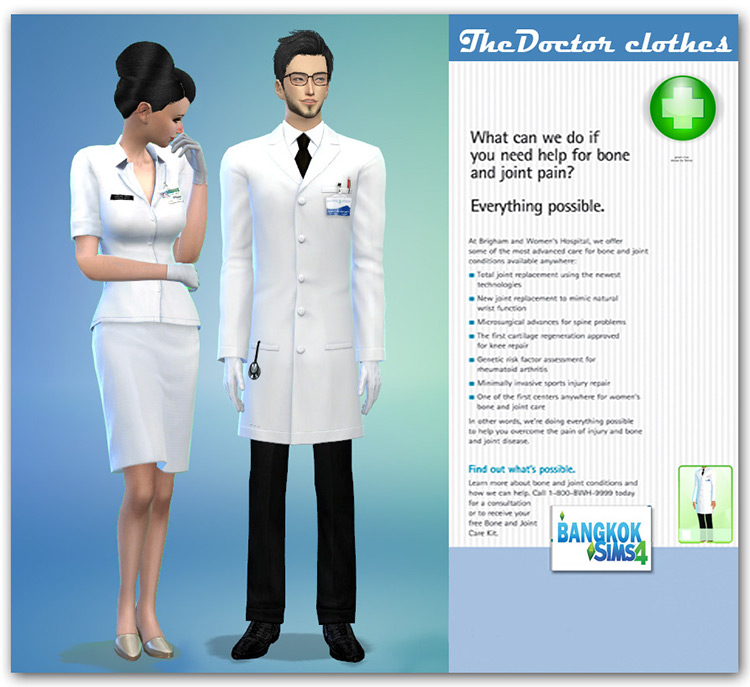 What's better than freely unlocked base game content?
Freely unlocked custom content, of course.
If you're tired of the default doctor outfits (and while they do look good, I don't blame you), then this set is a great replacement.
It has all the pros of the vanilla set but with a bit of unique flair.
I mean, who doesn't want to wear white kid gloves while doing checkups? Talk about snazzy.
And at the end of the day, the sense of satisfaction you get from customizing literally everything in your Sims save is hard to beat.
Healthcare Redux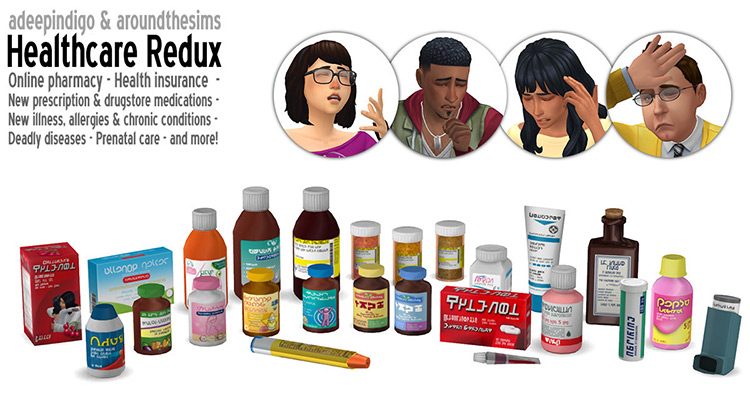 This mod isn't about being a doctor.
It's about needing them!
With Healthcare Redux, you can make your Sims experience the same pain you do (exciting, right?) by adding health conditions that actually have tangible effects.
These health conditions include chronic conditions, allergies, mental health, and pregnancy-related health care, amongst others.
It also features private health insurance. Simerica much?
Thankfully, it's provided automatically so long as your sim has a job.
Alternatively, elders without jobs are eligible for Medicare. Your sims' retirement plans are safe.
Keep in mind that this mod requires the Get to Work and Seasons game packs to be functional. But if you have those, it can even be used in tandem with the Private Practice mod also mentioned in this list.
Private Practice Mod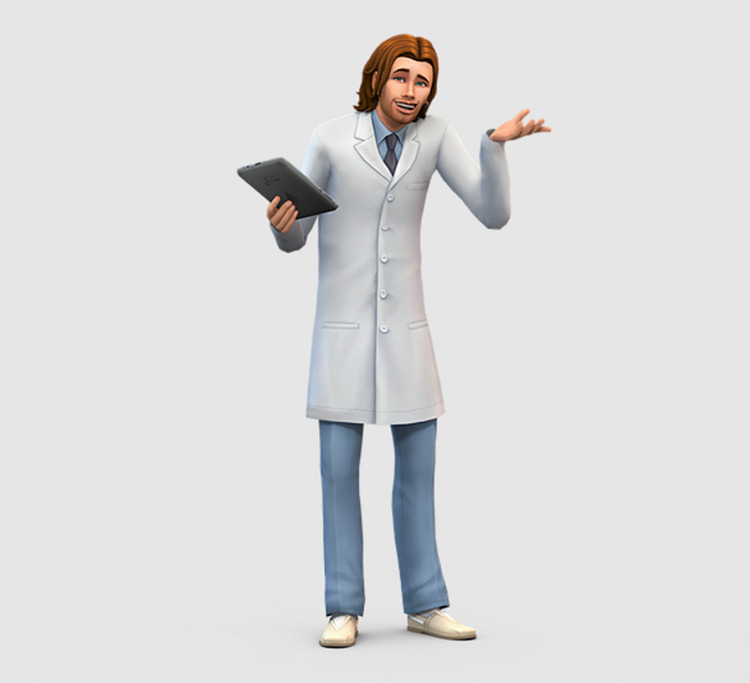 Just another mod that helps you add some extra doctor duties to your game
Similarly to the Healthcare Redux mod, Private Practice adds things like allergies and additional healthcare.
But frankly, Private Practice is kind of like Healthcare Redux's big brother.
Sick visits, health checkup appointments (that aren't just rabbitholes, so no shortcuts here), calling out sick from work, and unique moodlets are only a few of the additions.
It does require the Get to Work gamepack to function, but this has enough content to be a gamepack of its own!
Although Private Practice and Healthcare Redux can be used separately, they also work super well together.
Either way, you'll be able to give your doctor sims some actual weight (and have a ton of fun while you're at it).
Sexy Doctor Gown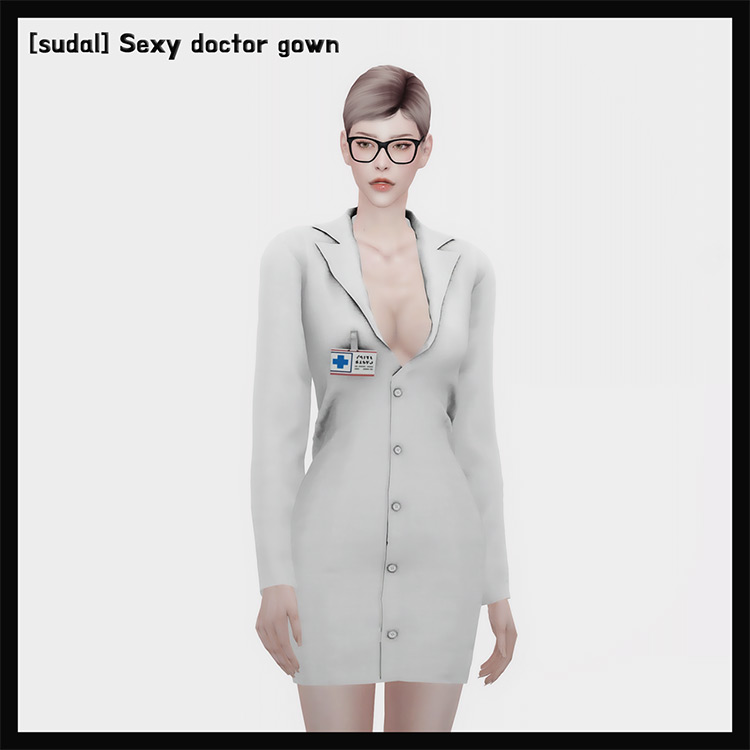 This outfit gives a bit of risqué flair to a regular doctor's coat.
If that's not what you're looking for, it's OK to move along.
But if it is what you're looking for… you know who you are.
The dress-coat hybrid comes in 12 swatches, including a lot of soft pastels and some grayscale options.
Personally, my favorite is the dark maroon. It's rich and loud in just the right way.
By the way, that top isn't unbuttoned. It's just a little lacking in the button department to begin with.
There may be a medical name tag attached, but this CC was tailor made for flirty fun!
Medieval Plague Doctor Outfit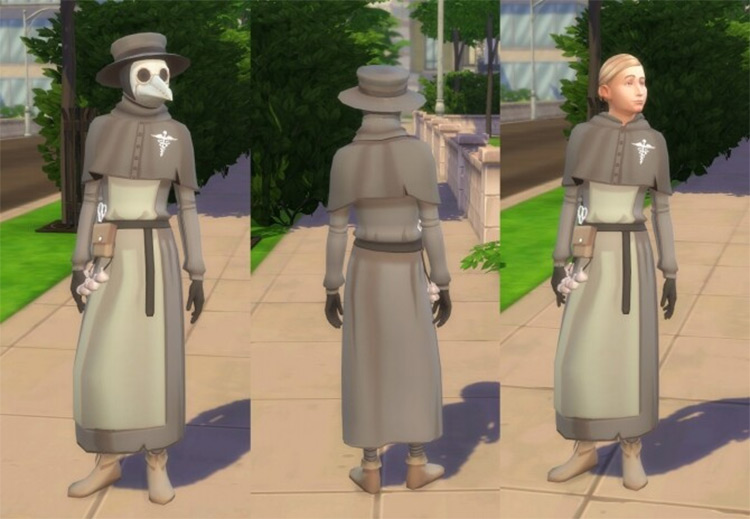 Not the doctor you were expecting, eh?
Trust me, this one is way cooler.
Admittedly, medieval plague doctors probably aren't very up to date on the newest medical practices, but nothing can beat their aesthetic.
Get behind the times by donning this outfit and start counting those death tolls – just, uh, don't take the mask off.
This CC works for male and female sims, and comes in 4 colors.
It doesn't seem like a lot compared to some of the other sets, but frankly it's all you need for a plague doctor.
When your job is working with the dead and dying, there's not much need for bright oranges and magentas!
Clarissa Medical Gown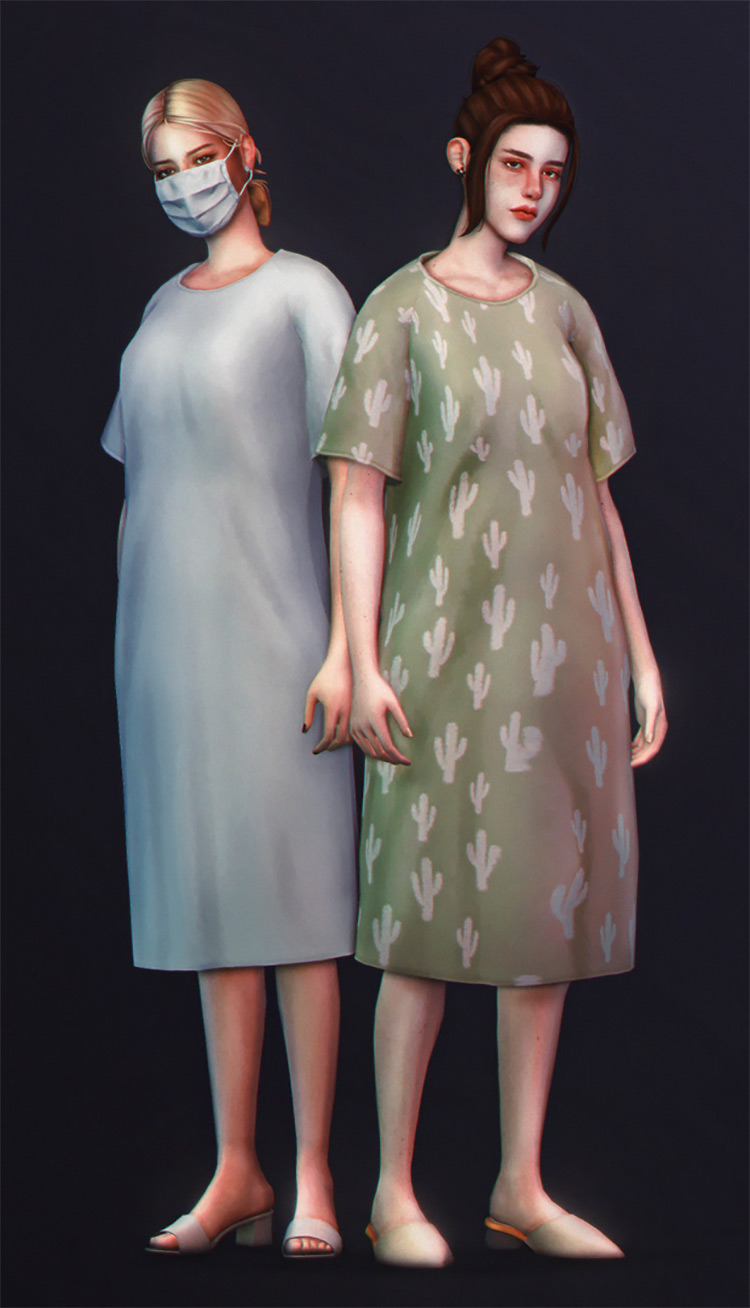 There's no point in having a doctor sim without having a patient to experiment- erm, conduct perfectly legal medical procedures on.
And thus the Clarissa Medical Gown was born.
I never thought I'd describe a patient gown as cute (or positive in any way, really).
But these gowns have changed my mind – for better or worse.
The set comes in the typical white-grey AND in an adorable cactus print. Both are modeled well and have quality shadow maps.
Sure, they still aren't the most fashionable things around.
But as far as medical gowns go, this CC takes the cake. Or the medicine.
Hospital Furniture Set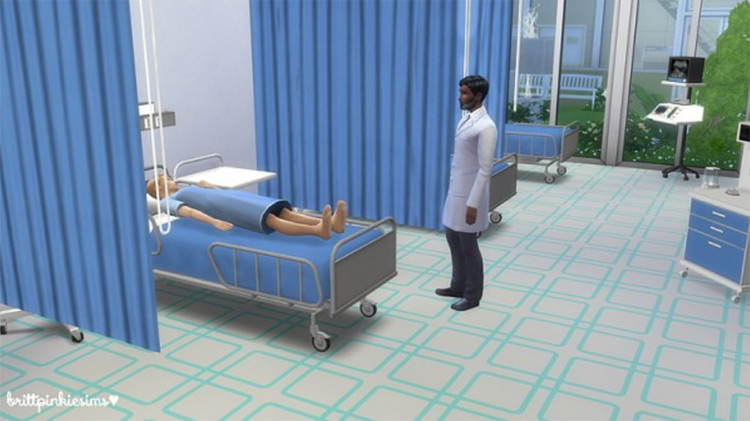 For an extra dose of realism, I present to you Brittpinkiesim's hospital furniture set!
This CC set includes everything you could possibly wish for in a hospital setting.
Well, maybe "wish for" isn't the right way to put it… I mean, who actually wants a defibrillator?
And yes, that means there are a ton of different beds, couches, and people-sized tables for different situations (hospital beds, stretchers, surgical tables, examination couches, and even baby cots).
No need to reuse one type of furniture for different things!
In addition to accessories like bedside tables and monitor stands, there are also tons of tools:
Anesthesia machines, an x-ray view box, and the dreaded defibrillator, just to name a few.
Never mind that it would be legally questionable in the real world to have all this still around – because with this furniture set you could even make an at-home hospital!
Browse:
Lists
The Sims 4
Video Games