Adorable Earmuffs CC For The Sims 4 (All Free)
This post may contain affiliate links. If you buy something we may get a small commission at no extra cost to you. (Learn more).
The release of The Sims 4 Seasons Pack was a major game-changer for seasonal themed outfits.
Not only did EA implement seasonal outfits in the pack, but the new weather elements of rain, frigid cold, blustery wind, and snow meant dressing our Sims appropriately to avoid freezing to death (harder than it sounds!)
While scarves, hats, and gloves are all in-game, there's one cold-weather accessory missing from the game: earmuffs.
If your Sim is in desperate need of ear protection for those brutal winters in Windenburg, you'll want to check out some of this sleek custom content.
TS4 Earmuff N01
Fluffy, fuzzy and fashionable.
What's not to love about these super-cute earmuffs?
S-Club's TS4 Earmuff N01 set comes with a super thin band that won't mess up your Sim's hair, and the earmuffs cover just enough of their ears to keep them warm.
What stands out most about these are the spiky fur parts – it just looks super cozy.
The actual items are very high quality, perfect for Alpha CC users, and come in four different colors: white, pink, blue, and brown.
TS4 Earmuff N02
If the previous entry wasn't your cup of hot cocoa, then maybe you'll like the sister version better.
TS4 Earmuff N02, also created by S-Club, are earmuffs that go in a completely different direction than TS4 Earmuff N01.
For starters, the band is a little thicker here. And the earmuffs themselves are designed to look like adorable teddy bears.
Not to mention there's more than double the color swatches than the other pair.
Grab one or both, but we should thank S-Club for these great earmuff options!
Little Snowflake Earmuffs
Nifty Knitting lovers, I've found what you've been missing with the Little Snowflake Earmuff.
DarkNightTt's earmuffs are knit-textured and would pair excellently with the items from The Sims 4: Nifty Knitting.
Both band and earmuffs are super-thick to keep your Sim warm in the worst snowstorms. And the detailed knitting patterns prove that this creator really put in a lot of effort here.
Choose from 12 color variations in total, and head over to the hat category to have your Sims try it on.
Winter Set Accessories
Earmuffs, scarves and gloves:
Who doesn't love a 3-for-1?
Creator Imakado's earmuffs are technically part of a winter set, but they're also the stars of the show, solely based on their unique appearance.
Instead of the traditional headbands, these earmuffs settle around the nape of your Sim's head for a less intrusive experience.
We counted four different colors and patterns, but it's possible that there are even more that we missed!
Look for these in the earring category while in CAS.
Nords Knitted Earmuffs
Don't worry, we haven't forgotten about you Maxis-Match CC users.
And we promise these custom earmuffs were worth the wait.
Two talented creators are to thank for these: specifically creator Nords, who created the mesh and 16 original color swatches, and SweetBerryTurtle, who created an insane 76 add-on colors for a total of 92 swatches!
The band and earmuffs are lightly knit textured, with a thick white border around the ear area to make whatever color you choose stand out.
If you want CC earmuffs that don't clash with the in-game options, these are a great pick.
Kat Earmuffs
Here's something for the toddlers in your game.
HBCUBlackGirl's Kat Earmuffs are just so incredible, and tailor-made for toddler Sims.
And I can't describe how precious they are.
There are cat ears on the band, plus these earmuffs look real warm and cozy.
And best of all, there's over 31 color swatches for all your toddler winter outfit planning needs.
You'll find these earmuffs in the hat section of the accessories category.
Childish Earmuffs
Childish, or just plain fun?
Our previous toddler earmuffs may have been just for children, but your older Sims can embrace their inner child with Cement's Childish Earmuffs CC.
What sets these apart are the ruched style of the earmuffs; the bunched fabric is unconventional and almost looks a little homemade, which is endearing if you ask me.
You get 15 swatches for bands, 20 swatches for the earmuffs, and solid Maxis-Match compatibility. So these are totally worth checking out.
Unisex Earmuffs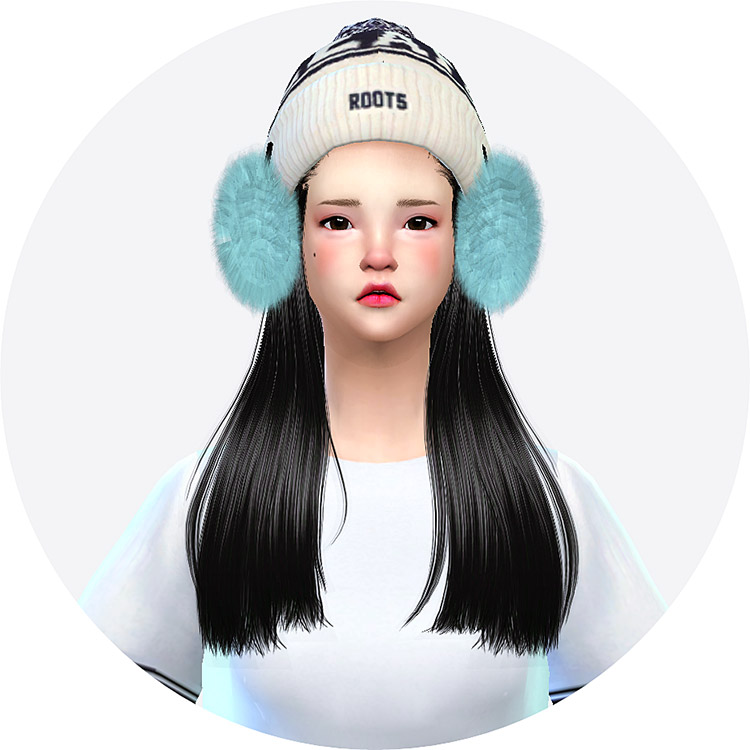 If we're talking about these incredible unisex earmuffs by Sims4Marigold, they are huge.
Honestly, these gigantic furry earmuffs are the only choice for those perpetually cold Sims in your digital fam.
This CC is also paired with a barely-there band for minimal obstruction.
If I could grab any of the earmuffs on this list to wear in real life, it would for sure be these.
Choose from two different textures and four different colors, and you'll find them in both the hat and ring categories in CAS.
Browse:
Lists
The Sims 4
Video Games