Sims 4 Entryway & Foyer CC To Download (All Free)
This post may contain affiliate links. If you buy something we may get a small commission at no extra cost to you. (Learn more).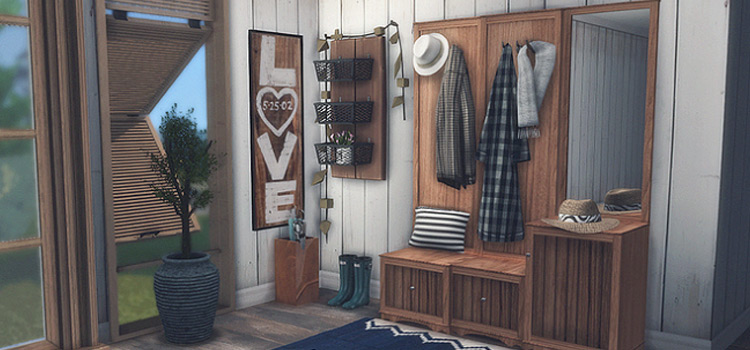 Have you ever finished designing the perfect home for your Sims, and you're ready to hit that F1 button to get into some gameplay, and you realize your entire entryway is completely empty?
It's a relatively tough room to decorate.
Especially if you're faced with lack of funds, space, or even just design ideas. I for one am not ever too concerned about the rooms in my Sims' homes where they don't spend much time.
But an entryway is literally the first room your Sims (and their visitors) see when they come home. So it should really reflect the design of the entire house.
EA has given us a lot of items to dress up this little nook, but can we ever really have enough options? CC creators have turned The Sims 4 into an entirely new experience, so it shouldn't surprise anyone that there's a ton of CC for entryways, mudrooms, foyers, and all that good stuff.
1.

LittleDica's Sleek Slumber Floor Lamp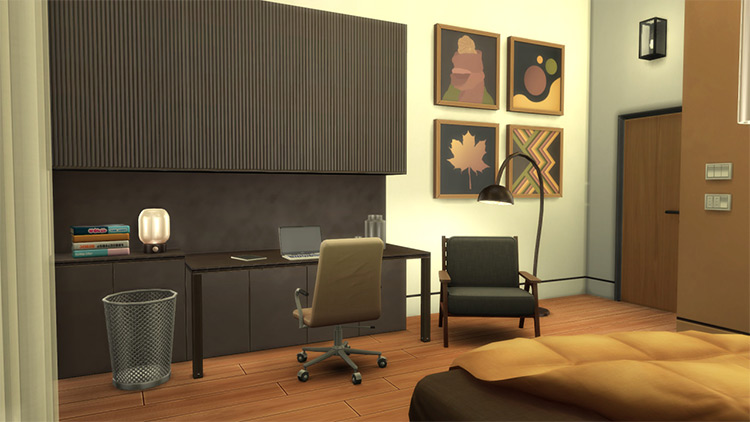 LittleDica deserves a medal for all the work they've been putting out.
This lamp is part of their newest CC pack called Sleek Slumber and it is so perfect that I didn't feel like it should just be kept up in the bedroom as the pack intends.
For as simple as this floor lamp looks, it could easily turn any plain entryway into a beautiful showcase.
It has a lot of very flexible swatches, and with its large shade, it could also be quite the statement piece to impress your visitors.
2.

Plumbob Tea Society's Deeliteful Wingback Chair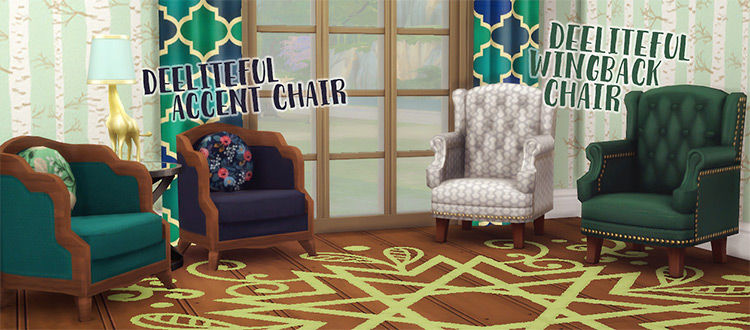 The Plumbob Tea Society is a group of CC creators who used to get together as a team and create some of the most incredible pieces.
And even though they're currently on an indefinite hiatus, the individual creators are still working hard for us TS4 players.
This wingback chair CC is such a classic piece that it could go anywhere in the home. But it would make a beautiful resting place in your fancy foyer.
It comes in twenty-five swatches with a mixture of both solids and patterns, and it's so well made you'd think it came to us straight from EA.
3.

Peanut Butter Jelly's Separated Tiny Botanicals/Succulents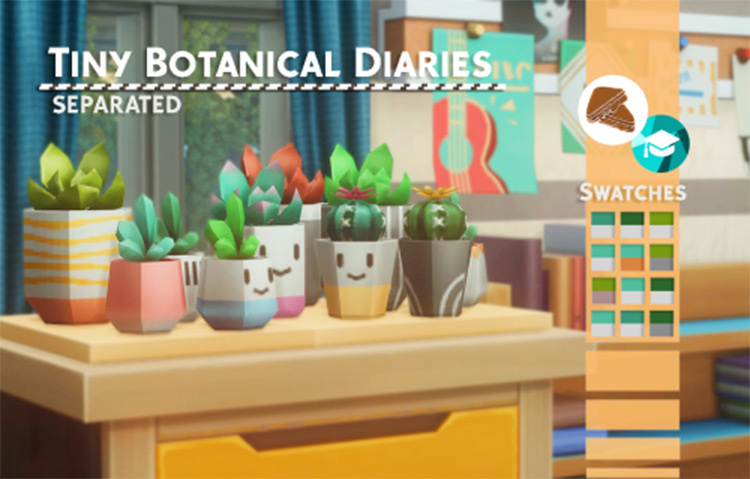 One of my favorite things about CC for build/buy mode is that sometimes I'll see an item that I wish could be just a little different in-game, and these creators always just have something ready for us.
Peanut Butter Jelly has taken this adorable trio of planted succulents from Discover University and separated them to be used in other ways. And it's so cute!
This CC set comes with three individual plants, each with various swatches.
I mean, who wouldn't want to see these little smiling beauties every day on your way inside?
4.

Midnight Sky Sim's Night Before Dresser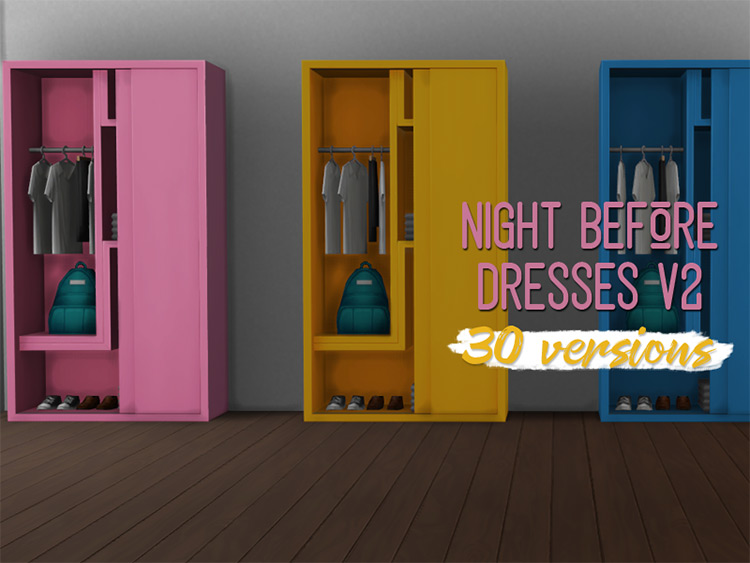 Staying in the same lane as the previous trio of plants, this creator has taken an already impressive dresser from City Living, and given us thirty new swatches.
I've personally used dressers in my entryways a lot. And this one has always stood out to me because it looks like it could double as a coat tree and shoe rack as well.
I mean, it just look to be the best place to grab a coat on your way out the door. Or even a great place for the kids to drop their backpacks off after school.
5.

Kardofe's Entryway Samantha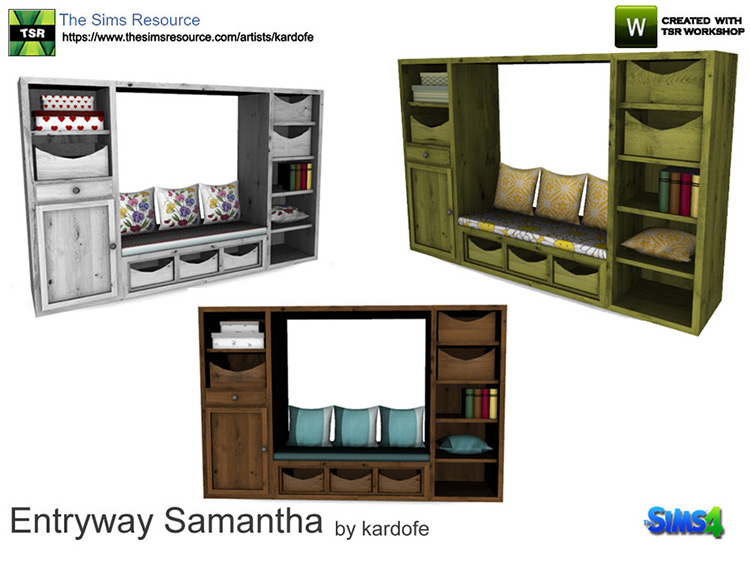 Now this one is a larger option for those homes with a bit extra space.
Kardofe has offered up three different colors of this large halltree/bench seat combo, and it's a statement piece.
It also has a lot of spaces to add in some clutter items.
6.

Madhox's Drop Zone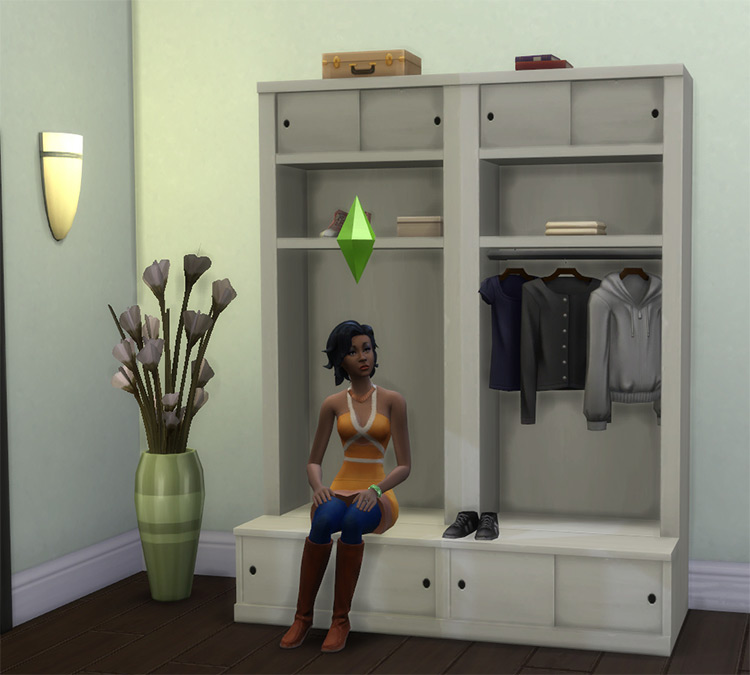 If you don't have enough space for the previous bench, then this CC by Madhox is perfect for you.
It's a blend of a dresser, a bench, and a bookcase. So you can really do a lot with it.
This comes in eleven swatches, and it also looks really nice in pairs for more seating, or with any of the other items on this list.
7.

Ravasheen's Peg to Differ Entryway Set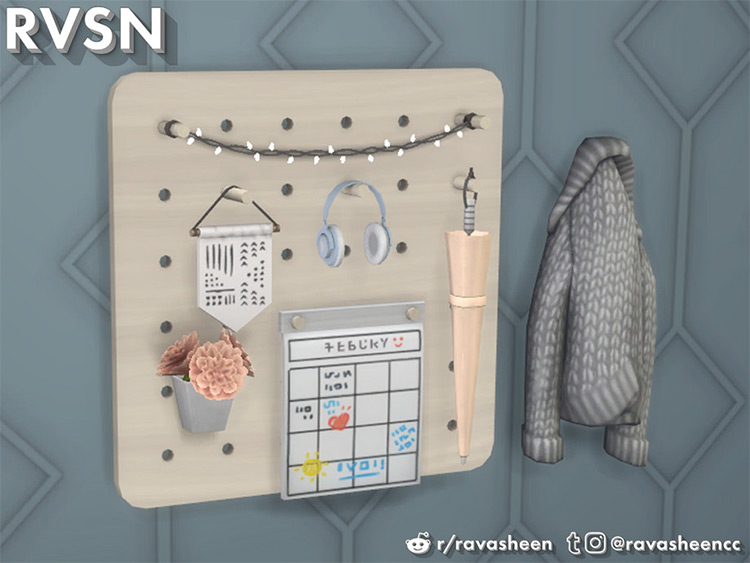 Ravasheen has a way of turning your Sim's everyday decor objects into fully functional items, and I'm always so impressed.
This entryway set comes with an umbrella that's a functioning umbrella stand, a pair of headphones that double as a speaker, and also a sweater hanging on the wall that doubles as a dresser.
All of these items are made to go on Rava's previously created peg board (which you can also get at the link above) that hangs on the wall and gives you so many design opportunities.
8.

Ravasheen's Peg To Differ Double Cubby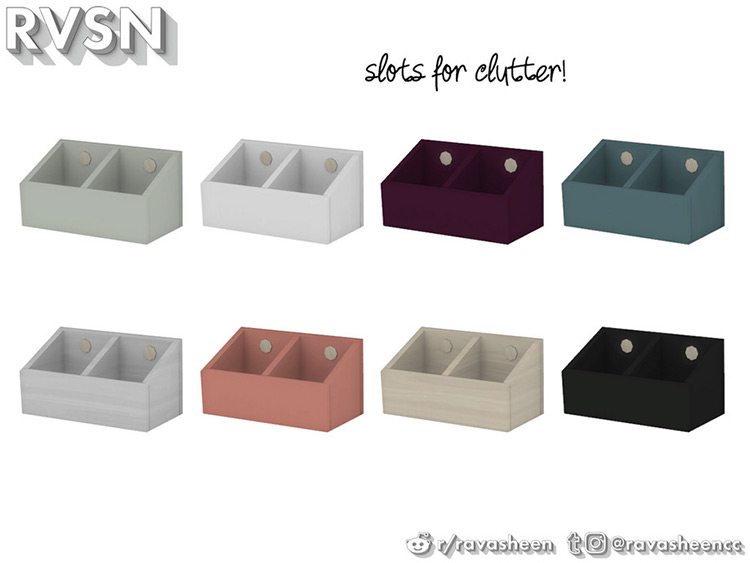 If you're going to get the Peg to Differ set, you might as well indulge and grab this double cubby CC as well.
It has two slots to fit clutter items in, and it can also be attached to the peg board, or placed elsewhere, whatever you prefer for your entryway.
This would make for a cute place to keep those little clutter items around the house, to give the space a more lived-in vibe.
9.

SIMcredible's Theorem Hallway Tree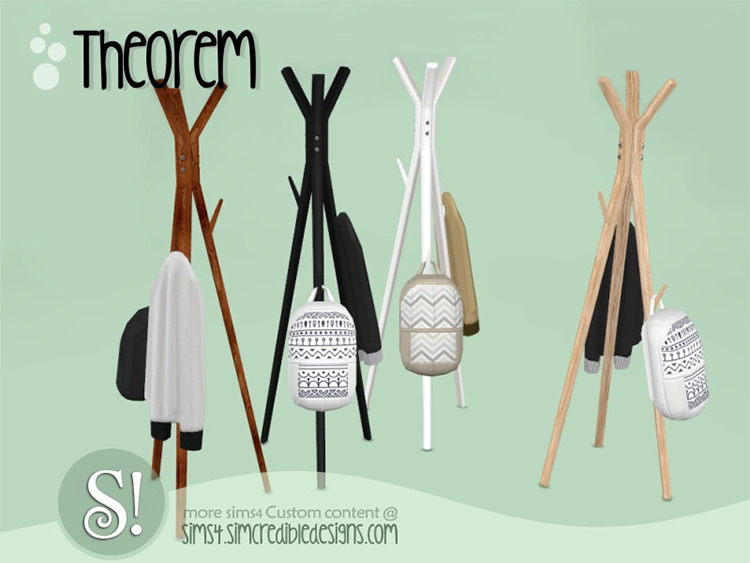 Now this cute hallway tree is only for decoration.
But if it was paired with some of the previous CC, your sims would still have a place to change clothes. And you'd get those realistic vibes with this décor item in your space, too.
It has twelve different options for colors, and would match basically any design.
10.

Felixandre & Harrie-CC's Livin' Rum Pack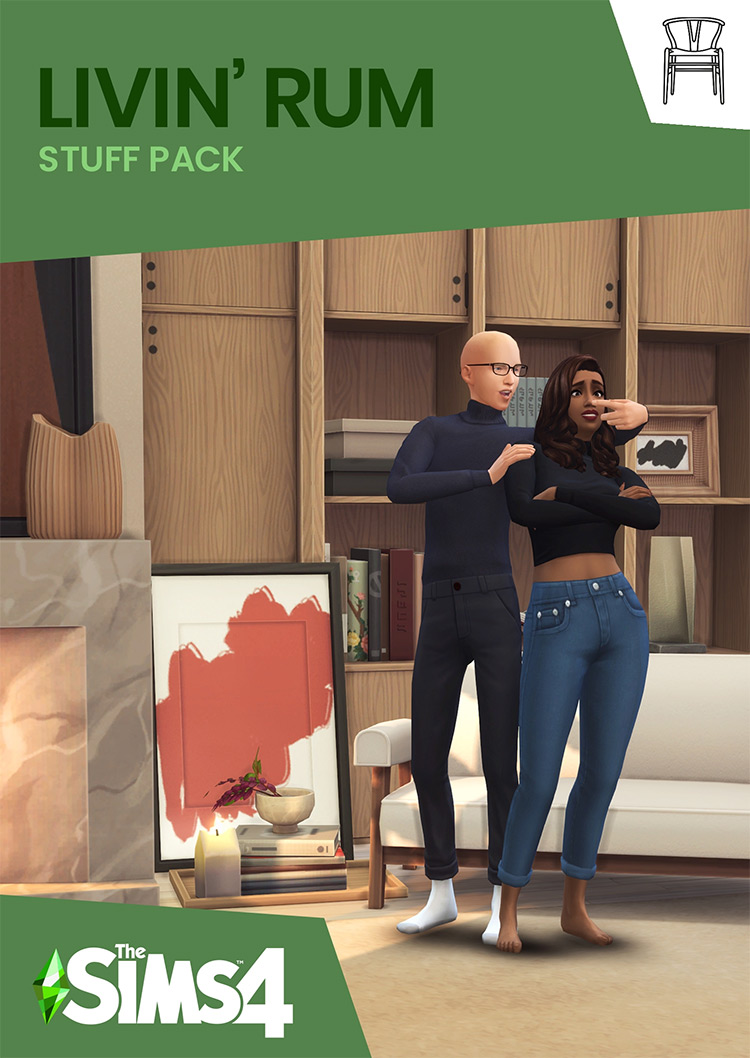 I'm rounding out this list with one of the newest additions to my own CC collection.
The Livin' Rum CC pack by these two creators is utterly perfect, and you should absolutely download all of it.
But the small little tray in this pack takes the cake for me.
It's such a simple thing, but it's really going to round out your entryway.
Your Sims now have a small tray to drop their keys in (even if we don't have cars yet). Or even to drop their cell phone onto.
The small little details that were put into this item are impressive.
There are multiple swatches that change the objects inside the tray, and there's even an option that looks to be full of office supplies, such as pens and post-it notes.
There's also an empty swatch, so you can decide what you want to have on there. Or maybe even leave it empty because it's just that cute.
Browse:
Lists
The Sims 4
Video Games