The Sims 4: Flower Accessory CC To Try (All Free)
This post may contain affiliate links. If you buy something we may get a small commission at no extra cost to you. (Learn more).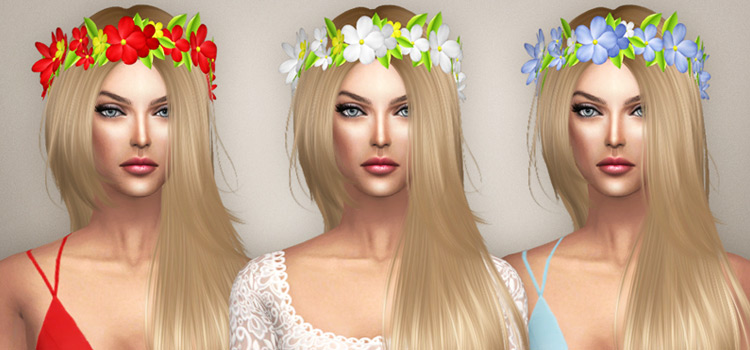 Who doesn't like to accessorize? No one, that's who.
All of us Simmers have one thing in common: we sure like to take our sweet time in CAS. Making sure our Sim looks great is essential for fun gameplay later on.
And of course, we all know that clothes are important. But do you know what really brings the whole outfit together? What gives it that extra oomph?
That's right – accessories.
And if you've ever accessorized anything or anyone, you know that the number one classic accessory theme is flowers.
Flowers can be classy. But they can also be fun and flirty. They can be gentle, or extravagant. Subtle, or a statement.
They're versatile. They're a girl's best friend.
And that's why I bring to you this list of custom flower accessories – so let's make our Sims happy and bless them with some flower power.
1.

Circlet of Flowers by BEO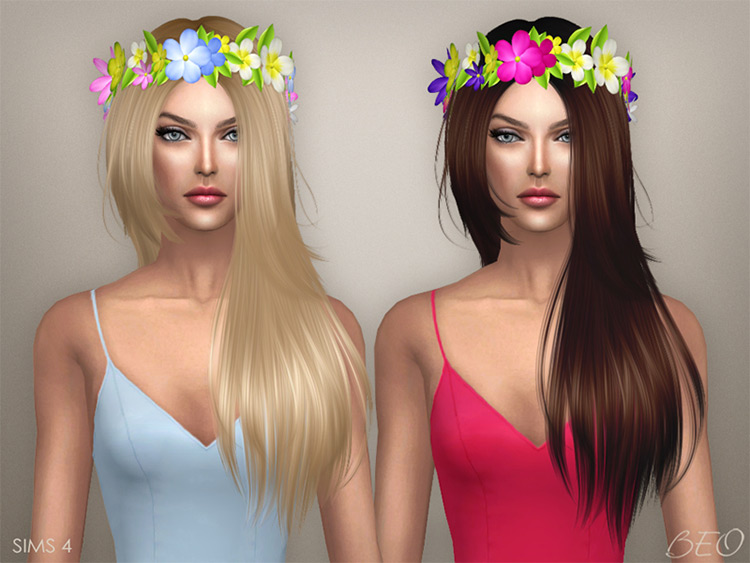 Every young woman goes through a flower crown phase. That's just a fact.
Sim women aren't any different, and you know it.
No matter their age, there will come a time when all that a Sim wants to do is to embrace nature and put it on their heads in a fashion statement.
And they can do so with this gorgeous flower crown.
It comes in 5 different colors, and is available to different ages too: teen, young adult, adult, and elder.
From your everyday look to a party look, this one is a staple in everyone's closet.
2.

Sakura Bracelet by S-Club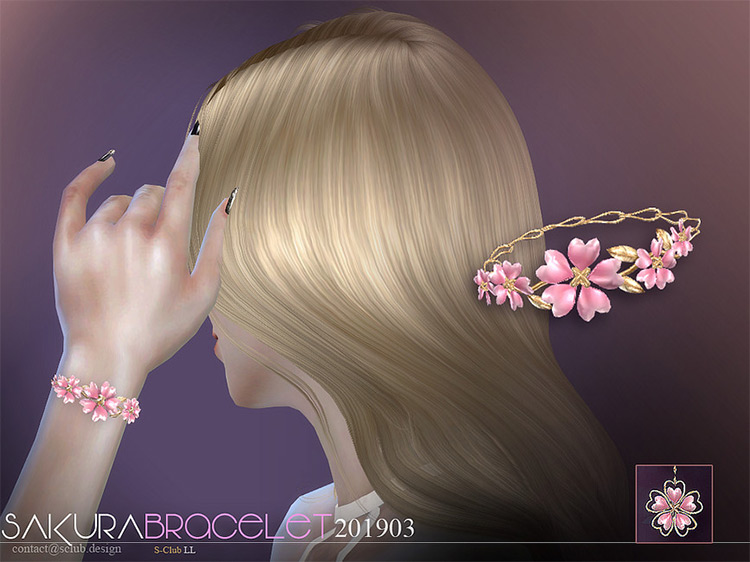 This delicate bracelet is perfect for spring and summer.
It's pink, and it's feminine.
The Sakura flower is universally considered one of the most beautiful, so it only makes sense to have a bracelet representing it.
Just imagine how lovely it would look with a nice flowy dress.
I don't want to give you any ideas, but I'm sure that if your Sim went on a date with this on, they might even score a second one.
3.

Carnation Hat with Flowers by Valhallan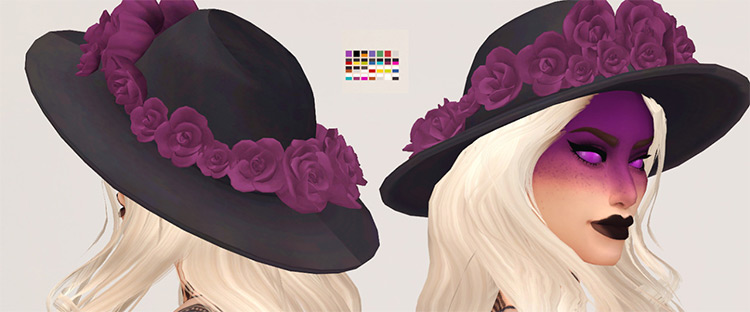 Note: Requires Spooky Stuff
Whether your Sim is a goth or a flower princess, this hat is a must-have.
The asymmetrical placement of the flowers adds so much character to any outfit.
Think about what it will do to your Sim's confidence. A hat like this will definitely get the neighbors talking!
It comes in 28 different swatches – so you get different hat colors, as well as different flower colors.
It's also available to all genders and ages (above teen), and rightly so. This hat is too good not to be accessible to everyone.
4.

Glasses Sun by JenniSims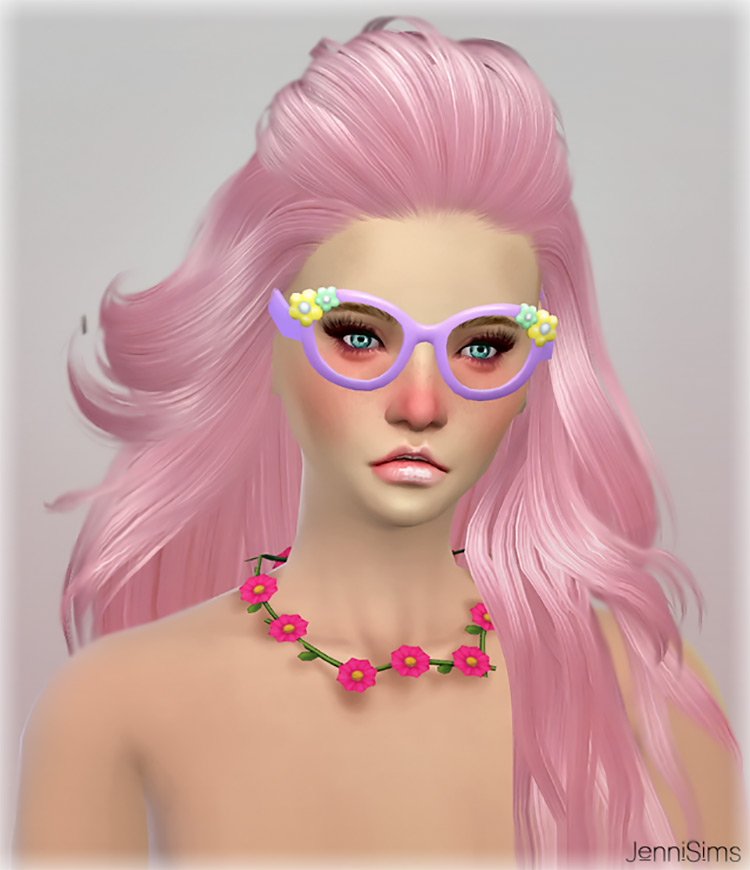 These shades are the reason why glasses are no longer just a necessity – they're a fashion choice.
They come in different colors (pastel and bright) and have a distinct vintage vibe that will make your Sim the fashion icon of their town.
They're a perfect accessory for a summery stroll in the park.
Or maybe even a proper vacation?
Your Sim would impress many walking on the beach with these on, that's for sure.
5.

Flower Shape Enamel Earrings by Jius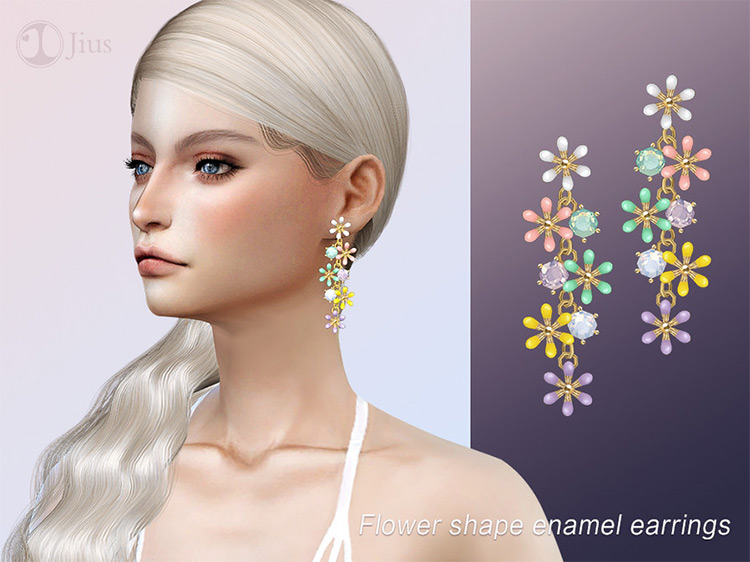 These stunning earrings are exactly the type of jewelry that'll turn any good outfit into a great one.
They have a delicate feel, while also being a bit fun and playful with the use of color.
Plus they'd complement an elegant gown extremely well. So, if your Sims often attends formal parties and events, you should absolutely get these earrings.
Let your Sim be the start of the evening.
6.

Rosa Choker by Enriques4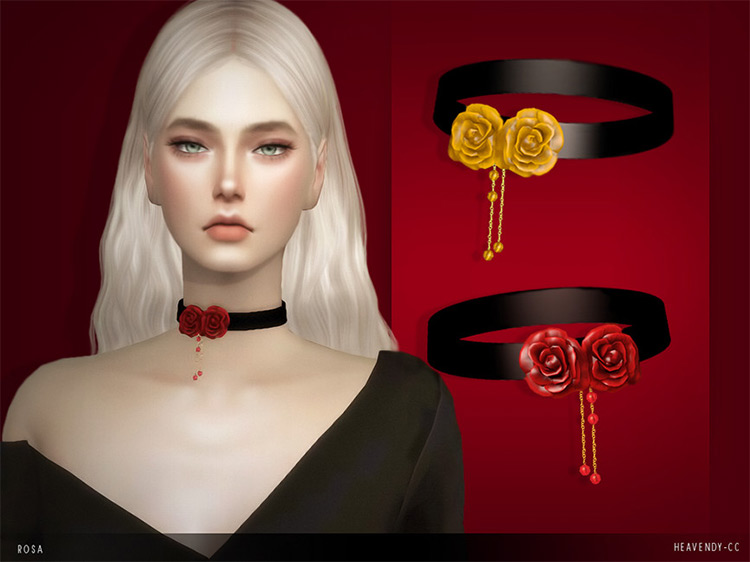 Flower accessories are often dainty and girly. They go well with pastel dresses and frilly skirts.
But they don't always have to be like that.
If your Sim is more on the edgy side of fashion and enjoys wearing a lot of black, this choker would be perfect for them.
Adding a pop of color to an otherwise dark outfit will make their style even cooler and more intentional.
Plus, look at the sheer details on those roses. How could you possibly resist?
7.

Flower Diamond Engagement Ring by Glitterberryfly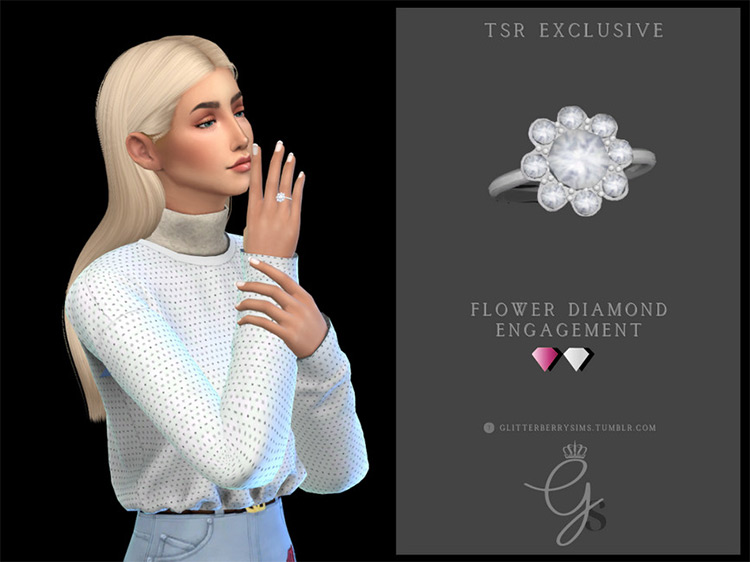 Flowers are traditionally associated with romance. So, how come there aren't more flower engagement rings?
Why and how isn't this a thing?
Honestly, this design is brilliant. A diamond in the shape of a flower? Yes, please.
That's guaranteed to make the proposal even more special.
I'd say this is ideal for that one Sim you have who's in a serious relationship, and likes a bit of uniqueness when it comes to accessorizing.
8.

Hibiscus Flower by Sandy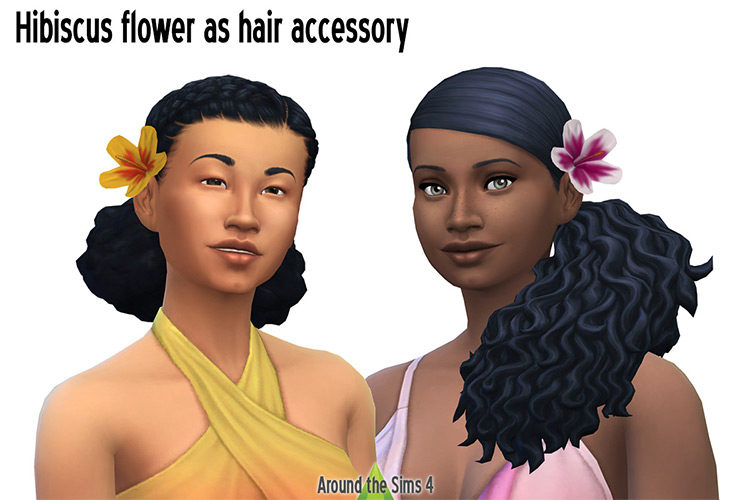 Now we're getting into proper hippie territory.
If you have that one Sim that likes to be environmentally friendly and only eats veggies, you should absolutely get them this flower pin.
After all, shouldn't the outside reflect what's on the inside?
And let's be honest:
A nature-loving, yoga-practicing Sim would absolutely love to have a flower in their hair at all times.
9.

Massive Flower Necklace by NataliS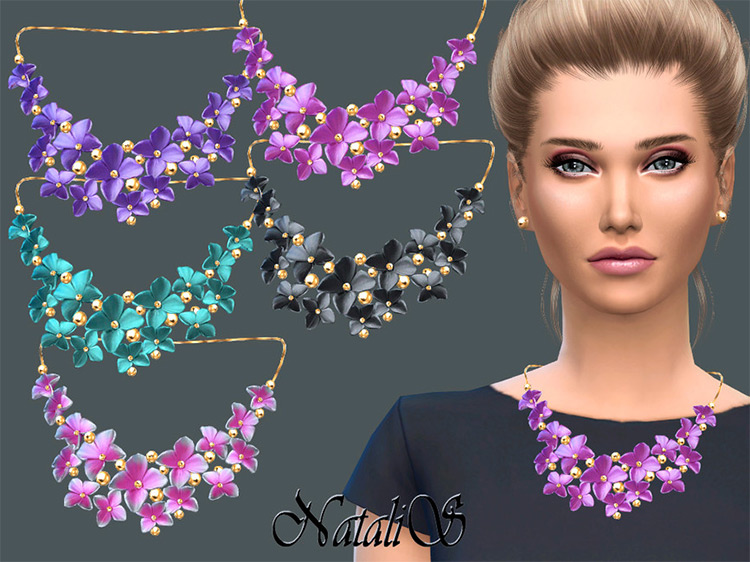 Talk about a fashion statement, am I right?
This flower necklace really draws the eye.
It's massive, it's colorful, and it still somehow manages to be classy.
I can just see this one on that one business lady Sim you have. You know, the one that's rich, likes to be super organized but still likes to show that she has a fun side to her too.
10.

Daisy & Rose Set of Veils by candycottonchu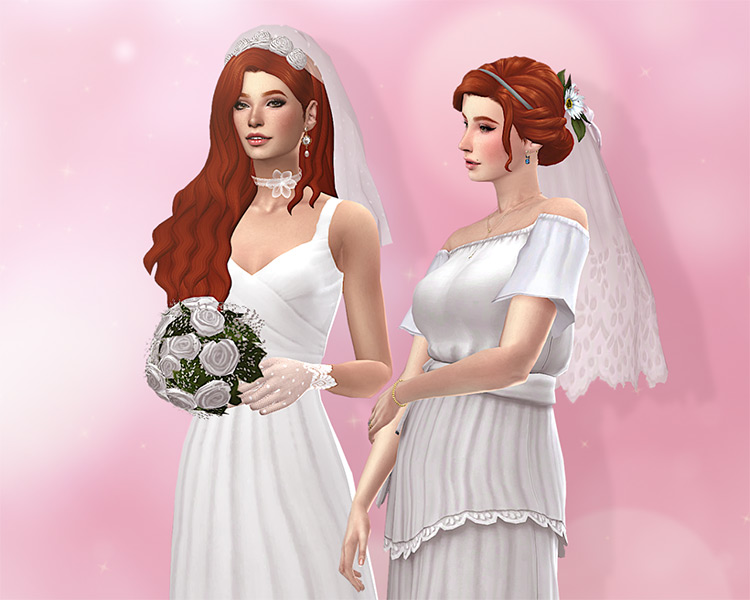 Ok, you have the engagement ring down.
But you somehow need to top that on the wedding day. That's the most important day of them all.
Your Sim needs to stun everyone with how good they look.
And they can do exactly that – if you dress them up in this breathtaking veil.
You even have a couple of options here:
The Daisy version comes in 4 different swatches, and the Rose version has two different height variations, as well as 11 swatches.
We all know weddings are all about how stunning the bride is.
And with this veil, it'll be the wedding of the century.
Browse:
Lists
The Sims 4
Video Games