Sims 4 CC: Custom Gloves & Mittens For Your Sim Winter
This post may contain affiliate links. If you buy something we may get a small commission at no extra cost to you. (Learn more).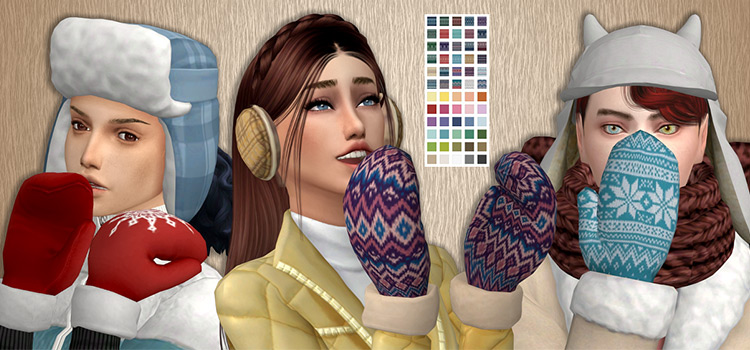 Some of us might want to deny it, but winter's around the corner.
And yeah it's cold… but there's a whole lot of good that comes out of winter, too! Who could resist looking out their window at night to watch the snowfall, and going out to have some fun in it the next day? (No, you're never too old to go out and play in the snow!)
Of course, one of the best things about the winter is dressing cozy up in layers. And your Sims need this too – so what better way than with some custom mittens?
Let's face it: your Sim gets just as cold as you do when the temperature starts to drop. They need to be prepared!
Let's explore the wonderful world of cute custom content mittens for your Sims of all ages. Lots of variety here to explore!
8.

Baby Gloves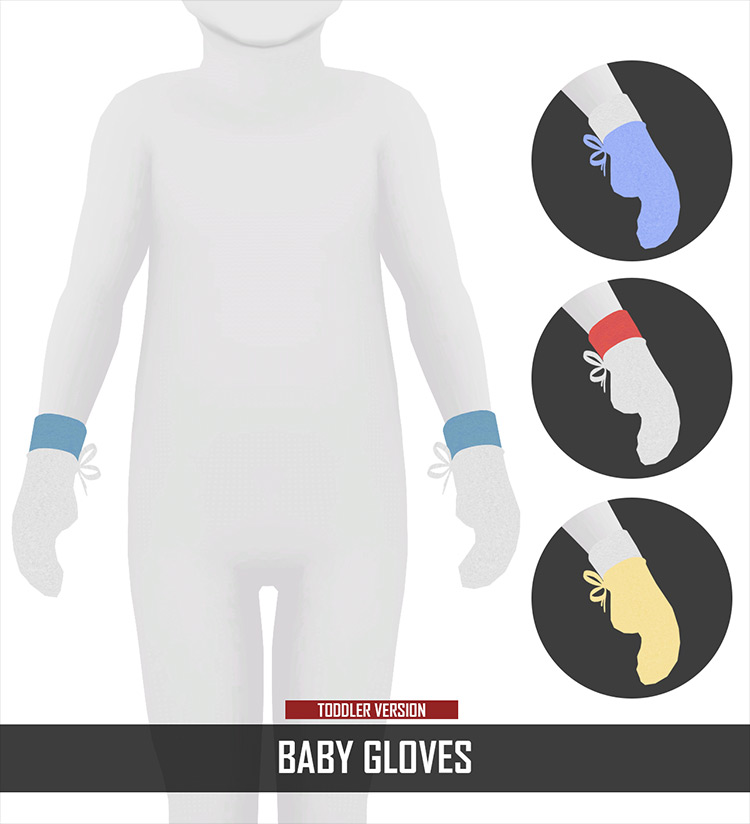 Make sure your kid's hands are kept warm this coming winter!
They're definitely going to want to play in the winter wonderland outside, but there's no way they can do it barehanded.
So with these baby gloves you'll be sure to be prepared.
Of course, these CC gloves are just for the toddlers in your household. But they come in 19 swatches, filled with plenty of light-hearted pastel styles to match their snowsuits for some seasonal fun!
7.

Wool Gloves
Wool gloves are one of the most classic types of gloves out there.
They're known for being one of the warmest materials you can wrap your hands around. And this pack is sure to keep all the adult Sims in your life extra toasty.
Whether they're watching the kids play outside, running some errands in the bitter weather, or even having a bit of wintertime fun themselves!
These gloves come in a variety of playful prints and colors to bring a bit of cheer into the bleaker months.
6.

Leather Gloves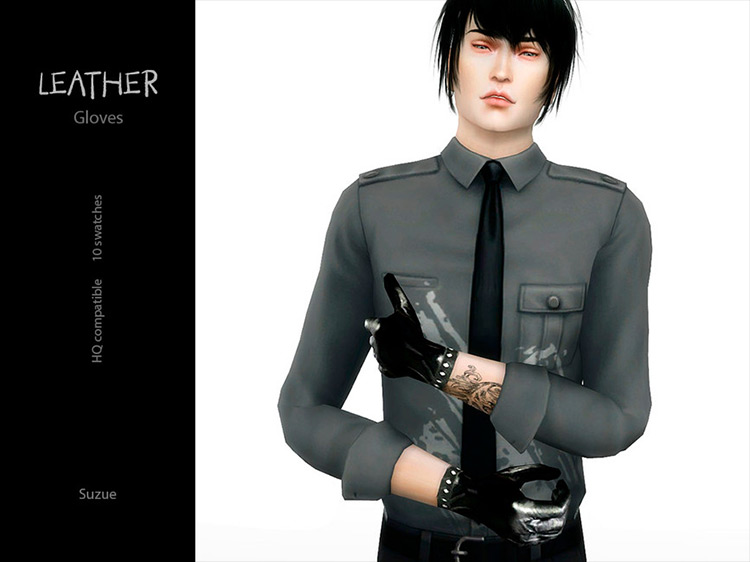 Not only are leather gloves sure to keep your Sim's hands warm no matter the weather… but they're also some of the coolest looking gloves out of all this CC, too.
No longer does your Sim have to settle for a pair of gloves that look like the gift your grandma knit you (no matter how sweet the gift was).
You can express your Sim's personality and style through what they wear on their hands, all while the temperature is below freezing.
Complete with 10 swatches and a studded detail at the cuff of the gloves, this CC is sure to complete any look. Whether they're bundled up in a matching leather jacket or their favorite peacoat.
5.

Woolen Gloves
The men in the house need some stylish gloves, too.
And these gloves come in a whole set of neutral/Earth tones, so that they're versatile and fashionable for dudes – as gloves should be.
What also makes these gloves stand out is the fact they reach down the arm a little more than most standard gloves do. The goal here? Really insulating not only your Sim's hands, but their arms as well.
Think about how cozy that sounds!
But don't worry: these gloves aren't just for men.
As most clothes in the Sims usually are anyways, these gloves are unisex and come in 12 styles to satisfy the needs of every Sim.
4.

Imadako's Winter Accessory Set
What could be better than a matching set?
Not only are these gloves fantastic with their simple design and puffy cuffs, this CC set also comes with other winter accessories such as earmuffs and scarves.
So now you don't have to waste hours trying to find the right accessories for wintertime. Maybe use that extra time to… well, play The Sims!
These also come in 25 colors and are cold weather enabled to make sure your Sims do exactly the opposite of freeze while they're outside.
3.

Christmas Gloves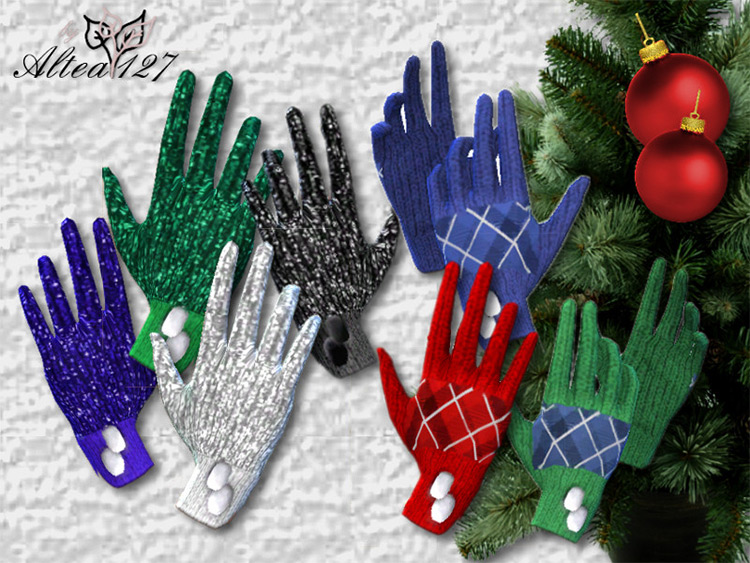 Whether your favorite part about winter is Christmas, or you just enjoy the feeling of general holiday cheer, these Christmas gloves are sure to get both you and your Sim in the Christmas spirit!
Sparkly gloves and plaid gloves: two different styles to choose from in 4 colors to mix and match your favorite Christmas colors.
Design the perfect outfit to pair with that ugly Christmas sweater you've been itching to dig up.
2.

Hang Neck Mittens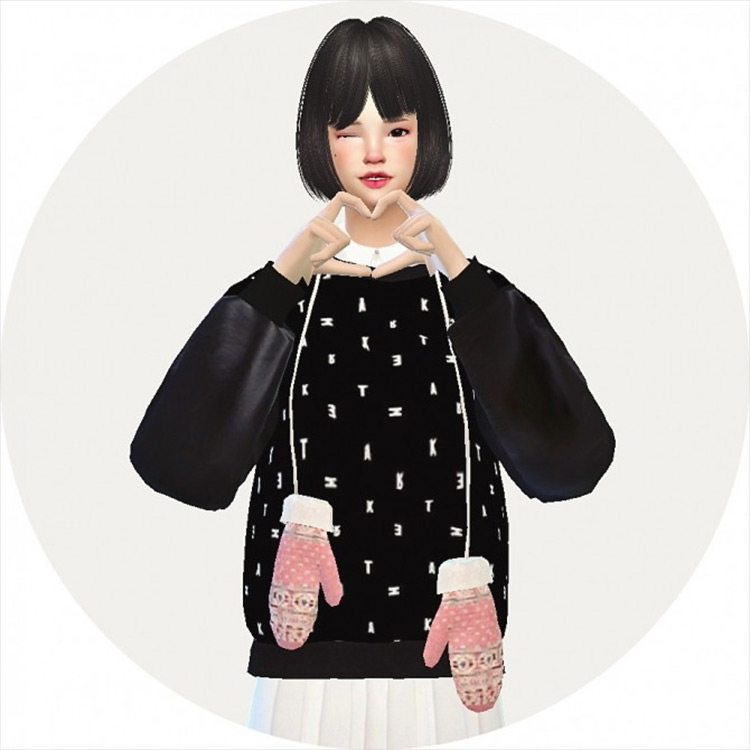 These mittens look so comfy, I couldn't resist sharing them my fellow Simmers.
Wearing your mittens around your neck is a fun way to make sure they don't get lost or misplaced. Especially when you quickly run inside, or run out to the store real quick for those everyday Sim supplies.
This set of CC will make for a unique look when they're used as an everyday winter accessory. Plus, no one's losing mittens on my watch!
1.

Mittens "Varezhki"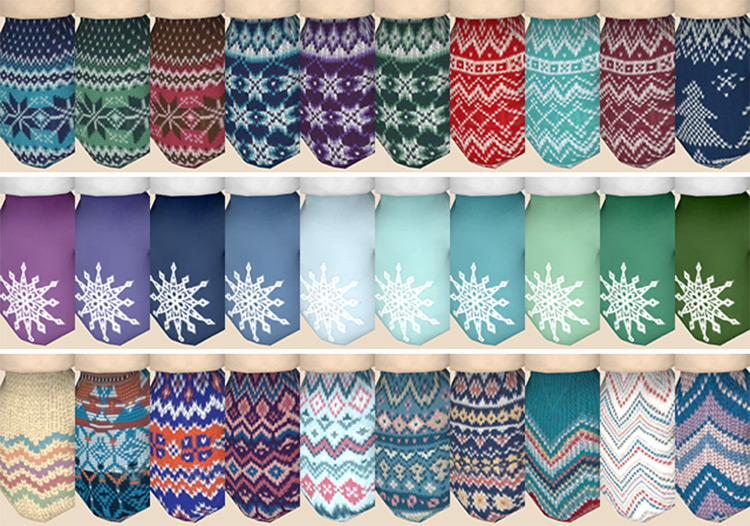 I challenge the idea of ugly winter prints and say that they're some of the best prints out there.
These mittens feature a lot of the classic winter patterns that we get excited to see.
And with this CC you can add these patterns back into your rotation as the seasons change, even with a simple snowflake design that tells you exactly what these mittens are protecting your Sim's hands from.
They're big, they're fluffy, and they're warmer than anything else you could gift your Sim. They're the true Varezhki mittens!
Browse:
Lists
The Sims 4
Video Games