Sims 4 Gymnastics CC & Mods To Download (All Free)
This post may contain affiliate links. If you buy something we may get a small commission at no extra cost to you. (Learn more).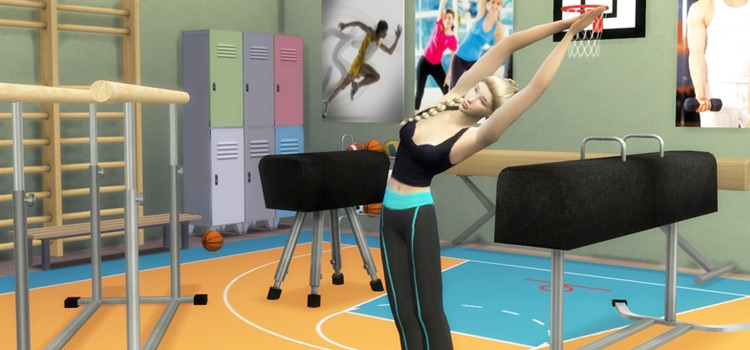 Something we want to see in The Sims 4 is more activities!
For real, Sims can get a little boring when you've gone ice skating 20 times and read 50 books.
But one thing that Sims can't do that you might wish they could? Gymnastics! Whether you're a gymnastics fanatic yourself, or just want a Sim who can perform all the tricks you can't, here are some of the best CC/mods worth trying.
10.

Alyouksa Mystique Gymnastics Leotards #3 (Adults)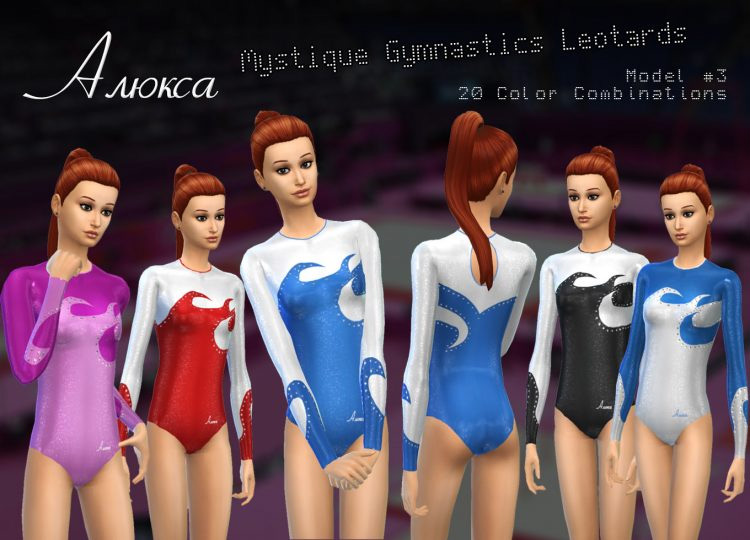 Something all Sims will need to excel at gymnastics is a leotard.
One that's perfect for both training and performing would certainly be ideal. And the Mystique gymnastics leotards by Alyouska do more than just that!
Available in a variety of 20 different color combinations, these leotards are made to suit all sims that have tricks to show off. Be that in their gymnastics routines, or in a performance on an ice rink.
Either way this beautiful leotard is perfect for both.
9.

Alyouksa Mystique Gymnastics Leotards #3 (Kids)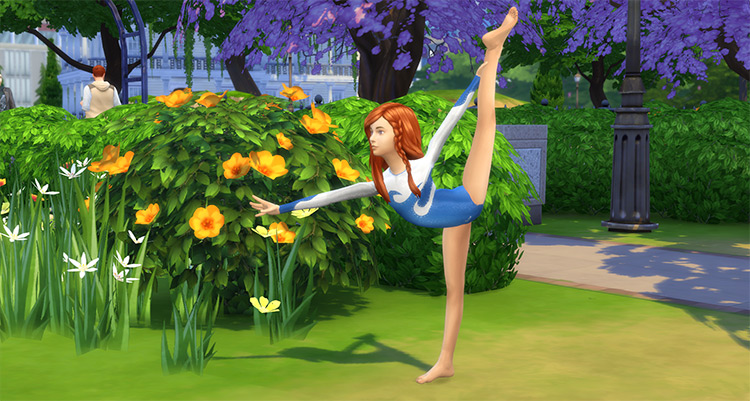 Something all Sims need to excel at gymnastics is a leotard! One- Wait, I already said that didn't I?
Well here it is again, the Mystique gymnastics leotard CC by Alyouska, but this time for kids!
Gymnastics isn't something only teens and adults can enjoy. So now kids can now get in on the fun too!
And this might look even cuter when your Sim kid is part of a mother-daughter duo, in their cute matching outfits!
8.

Child Gymnastic Poses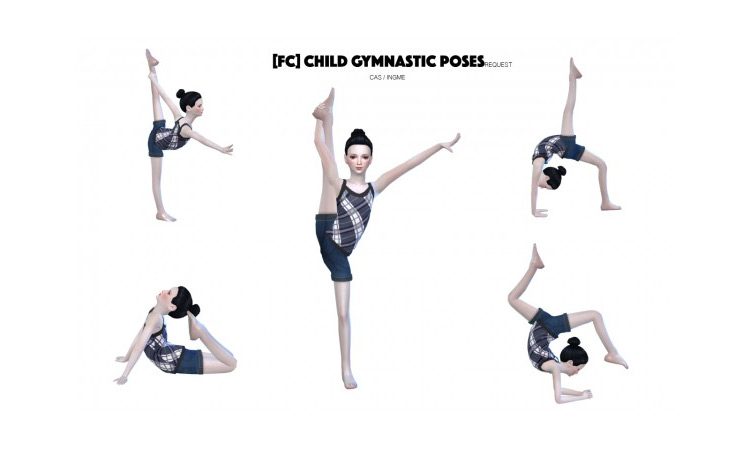 Some of the best Sims 4 gymnastics-focused CC are the poses!
What's a gymnast without their flexibility? Well… they're a bad gymnast, I guess.
Thanks to CC creator flowerchamer, this gymnastics pose set for children can help your little ones pull off 5 different tricks.
Perfect for documenting your child's progress in their gymnastics class, all through pictures displayed on her bedroom wall of course!
7.

Gymnastics Animations Pack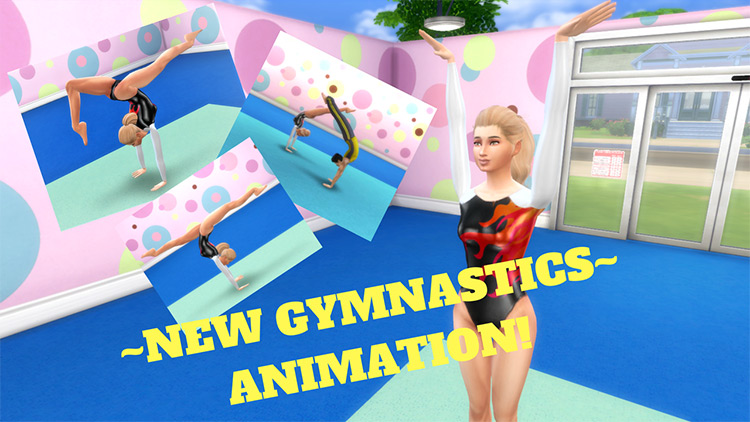 The Sims 4, ultimately, is a life simulator.
To keep things as realistic as possible, it would make sense for the adult's gymnastics poses to be a little more advanced than the ones performed by the children.
That's why I chose to include this amazing poses and animations pack by CC creator Awesimsimmer Girl.
Now your sims can evolve their gymnastics poses, to perform a little more than they did as kids. Ah, how time flies.
6.

Vintage Adidas Leotards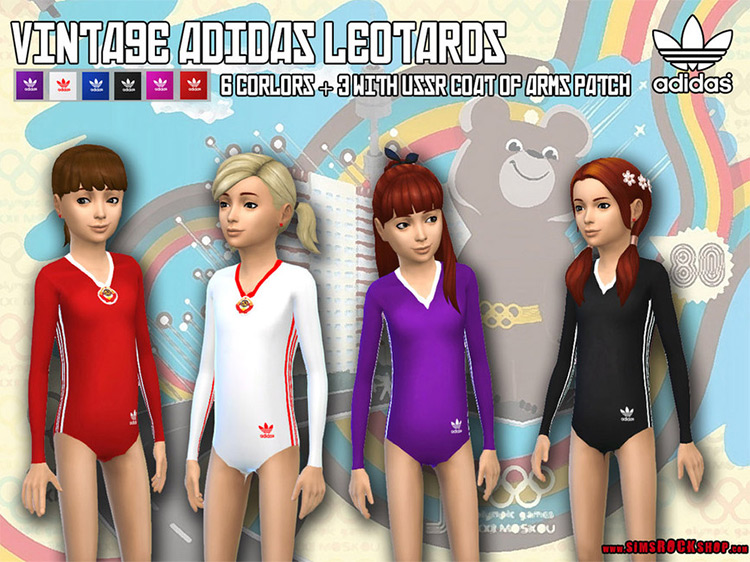 If your little Sims wants to perform their gymnastics in style, then this is the outfit for them!
These cute vintage Adidas leotards by CC creator Alyouksa come in 6 different colors, so she can look great doing her routine. No matter which she chooses to wear!
And what if you want some matching attire? Well then definitely take a peek at our Adidas CC list.
5.

Performance Gymnastics Leotard (Flame)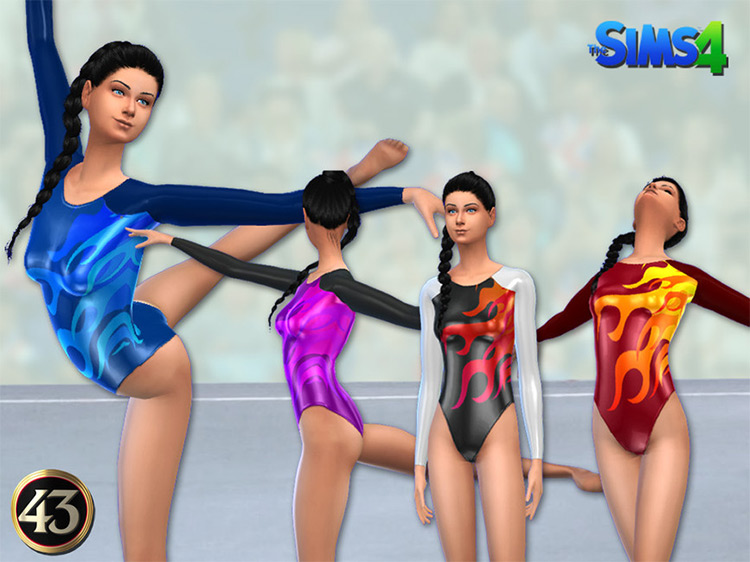 This stunning leotard is well-built for those Sims who want to perform their routines in style.
If they want to be noticeable doing gymnastics, or just want to look hot on the ice as a skater, then this leotard CC is worth snagging.
No more blending in with the competition. This outfit made by Cuaatje comes in four different colors, and each and every one of them is sure to make your Sim look their best.
4.

Gym Equipment CC Set
Every gymnast also needs equipment.
Whether it's for their own private studio, or a room at the gym, this equipment set is sure to bring your gymnastics training room to life.
The equipment included such as the horses, parallel bars, and balance beams, are unfortunately non-functional. Darn!
But no matter if it's just left to sit in the corner and gather dust, at least it brings some realism to your gymnastics build in TS4.
The CC set by Severinka also includes benches, lockers, and posters, which can be used not only in your gymnastics training hall, but just about anywhere else you could dream of!
3.

Gymnastics Chalk Bowl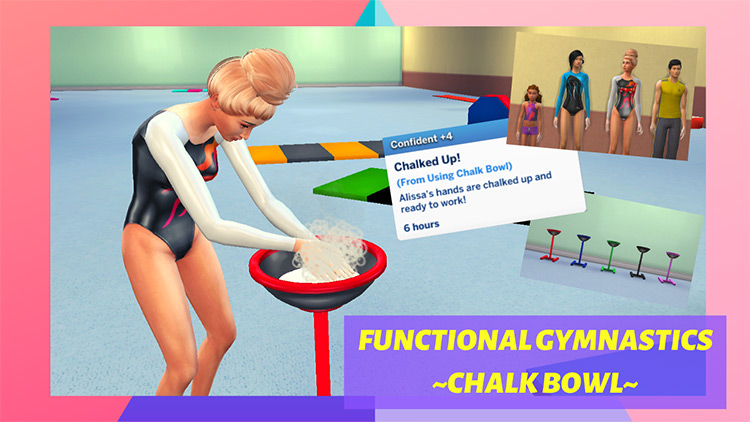 When starting out in the field, one thing people often over-look is preparation.
Now, you may have all of the equipment needed. You may have a fancy leotard to look cute in. And you may think you're well prepared.
But unless you're ready to perform your tricks safely, that should be #1 priority!
The best way to ensure your performances are safe, is by using chalk.
With this fully-functional chalk bowl by Awsimsimmer Girl, your Sims can do just that. And to make things even better, Sims hands even have a chalky appearance after using it. Very nice touch!
2.

Gymnastics Coaching Career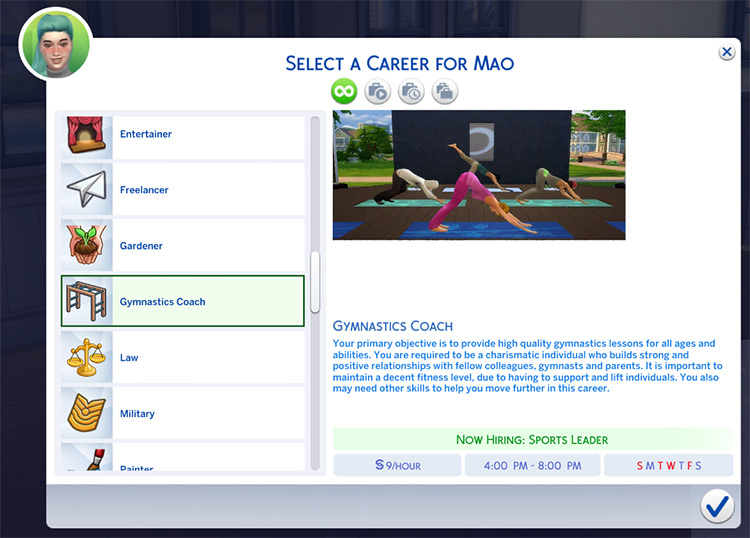 Poses and abilities aside, some of us just love gymnastics so much that we want to spend every minute of our day doing flips, tricks, bends, and jumps.
Gymnastic fanatics surely feel no different in The Sims. And some of them just want to take their gymnastics love to the next level.
How would they do that? Well, by becoming a gymnastics coach. of course!
This custom career mod by Naomiking3 allows your Sims to train others in the art of gymnastics, and advance their career training them to become the top dog.
Could your Sim be the next national treasure of gymnastics? Only one way to find out.
1.

Functional Gymnastic Vault (w/ Custom Animations)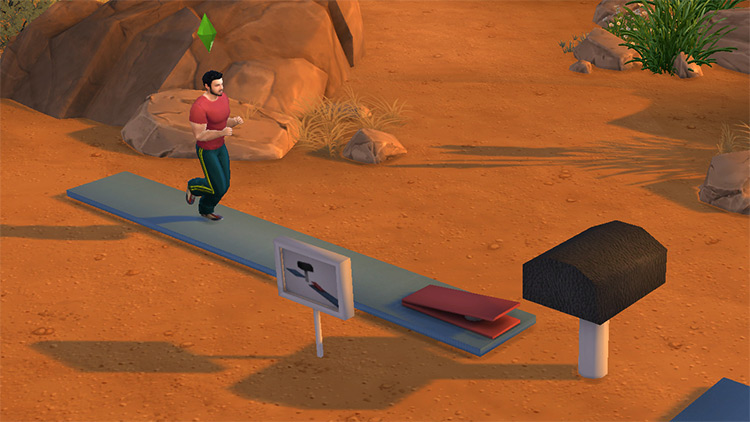 All the CC included in this list so far has been great at making it appear like Sims are doing gymnastics… be that through their outfits, being able to dust their hands with chalk, or simply being in a room surrounded by gymnastics equipment.
But nothing can compare to this mod!
Taking the top spot on my list is this amazing creation by necrodogmtsands4s, a fully functional gymnastics vault complete with custom animations!
Sure, there's no real gymnastics skills to learn in this game. But using the vault allows your sims to build their fitness skill, and gives them a happy mood boost!
This is one of the best downloads on this list and a must-try for gymnastics lovers!
Browse:
Lists
The Sims 4
Video Games