Best Sims 4 Hammock CC & Mods (All Free)
This post may contain affiliate links. If you buy something we may get a small commission at no extra cost to you. (Learn more).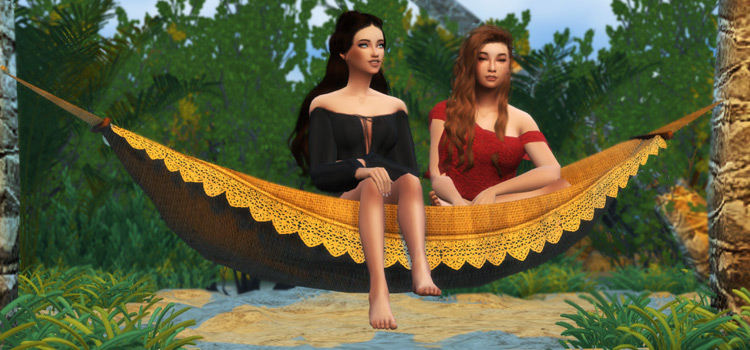 All Sims need some rest and recovery.
And that cushiony swing you can lay down in your backyard known as the hammock, is the perfect way to do so.
Some of your Sims might really need the R&R. Others may want to lay back and read a nice book.
Or maybe you just want one in the yard for decoration.
Either way, we'll help you find the best custom content Hammock for your new build.
8.

Norvedem Chair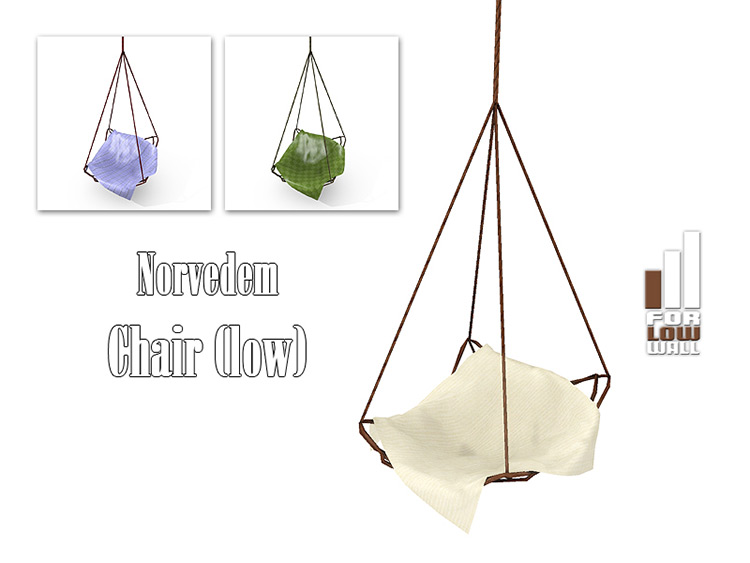 This hammock-style swing is certainly smaller than most.
Almost depicting a hanging chair, this piece is great for children to swing on their own.
Featuring a branching brown stem and single cloth, it has a simple and easy-to-match design. Great for smaller spaces.
And good for Sims that may want to spend their hammock time alone.
7.

Nautical Hammock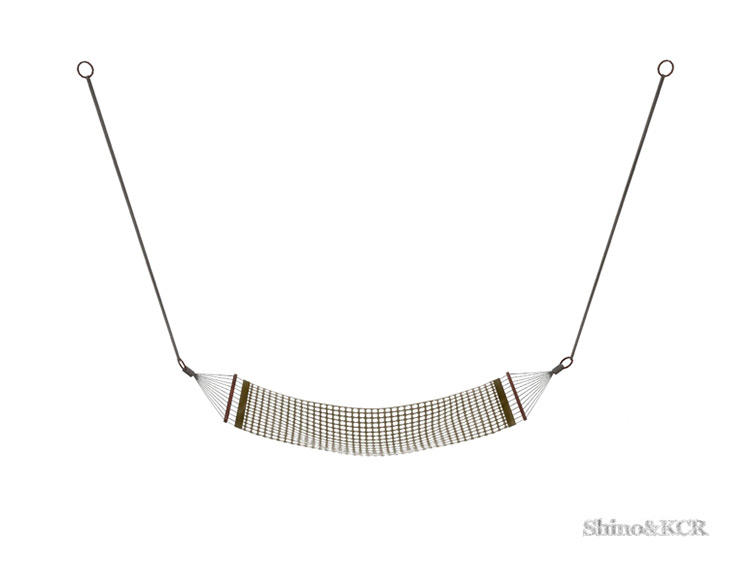 Creator ShinoKCR brings us this hammock which follows closer to the true hammock image.
Hanging from two threads and featuring a white and brown checkered cloth, this is a good starter hammock for a family looking to add one to their backyard.
I believe it references the old Nautical ship design, which would be interesting to have a hammock on something that can cause motion sickness.
To each their own, I guess.
6.

Swing Chair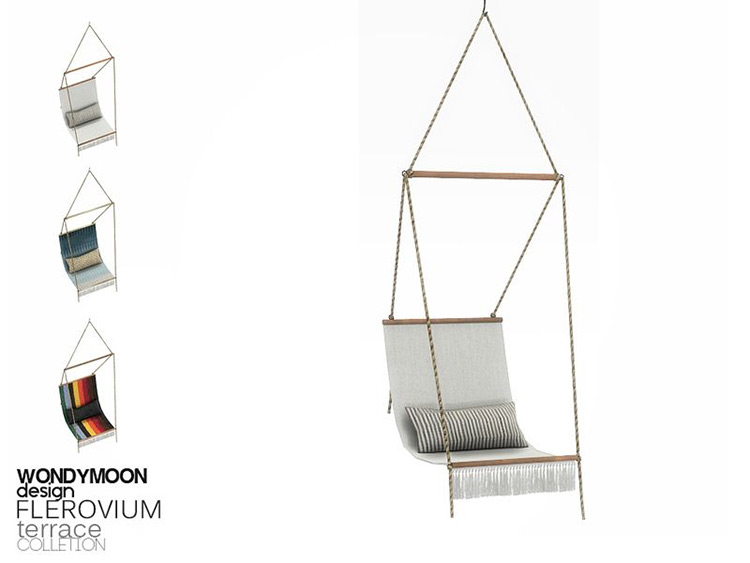 We find ourselves with another swing chair here, this one coming from popular creator wondymoon.
This particular CC features a longer area to lay on, making it a good mixture of a living room chair and hammock.
The item features 3 unique swatches, with a specific one standing out featuring several stripe colors to give off a hipster vibe.
Might be a good place to read about all those Sim aliens, and just try to avoid getting abducted.
5.

Beachy Days Hammock Loveseat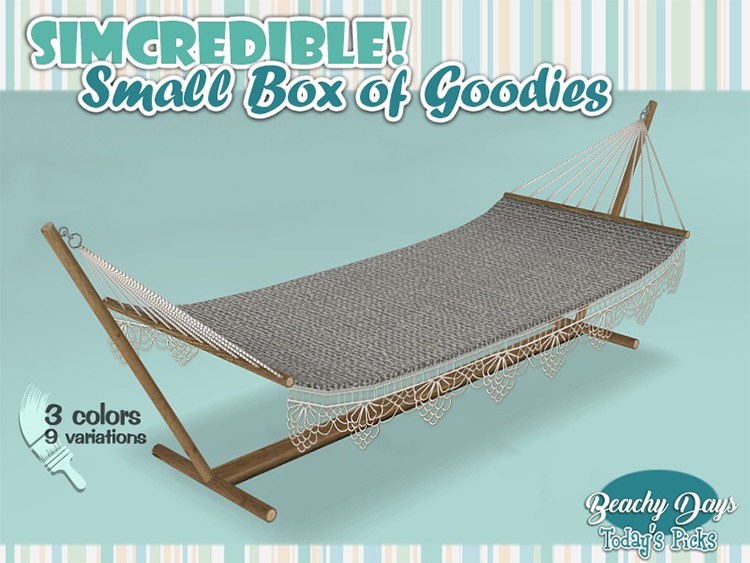 SIMcredible brings us our next swing-tastic beachy days hammock loveseat.
This is perfect for all your Sims that are coupled up, giving a nice place to cuddle up with your Sim's significant other.
And this hammock sits closer to the ground than others, so no worries about feeling too dizzy.
It also features 3 colors in 9 unique variations.
A good buy for Sims that skipped the honeymoon and want to pretend they didn't.
4.

Suspended Hammock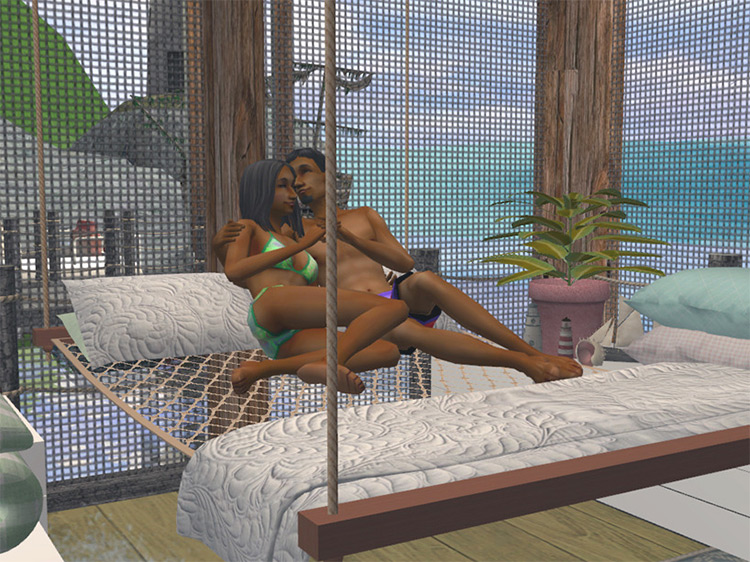 Here's a hammock that might be the only one featured on this list that could give your Sim a full night's rest on.
This suspended piece features a double bed hammock which allows enough space for two Sims to not only lay on, but to sleep on.
The hammock features 9 recolors with a whopping 26 variations between the frames and blankets.
A great choice for a tropical vibe, or for any of you still enjoying the Island Living expansion pack.
3.

Sunny Day Hammock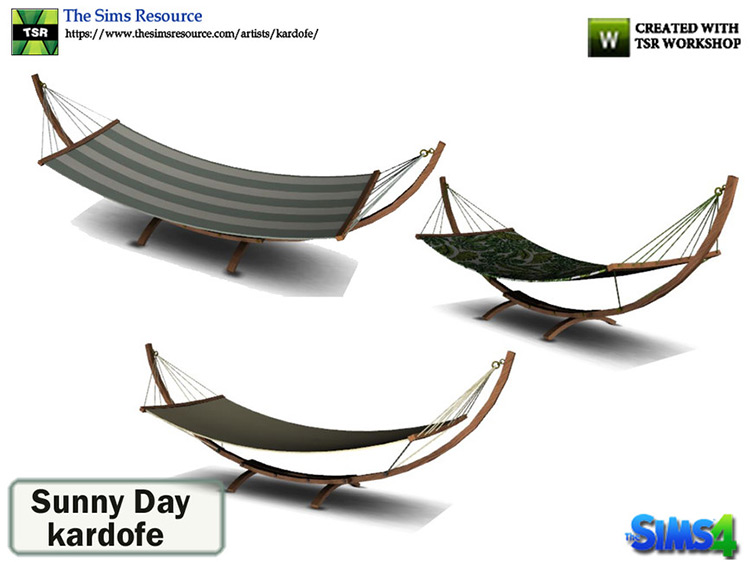 We got our loveseat, our beachy hammock, and even a tropical hammock.
Now we get the hammock perfect for a sunny day in the backyard.
While vampires may want to avoid this piece, everyone else will love to relax and chat on this CC by kardofe.
Finished with clean chestnut brown, this features 3 color options including a gorgeous green tiger camo pattern.
Let your Sim get away from the everyday noise of the hustle & bustle of daily life.
2.

Murano's Hammock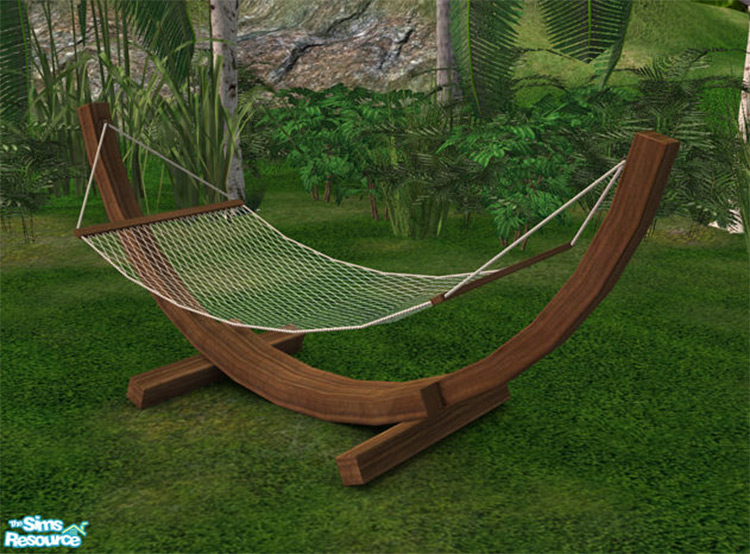 Here's a more traditionally-designed hammock, which is actually a conversion piece from The Sims 2.
This piece is well detailed, and looks the most like a real-life hammock that we could swing on.
Beautiful brown finishes with a classic netted area to lay on. This hammock CC might be your go-to if you're looking for a typical backyard addition.
Now let's have all your Sim's relatives over to see who gets to lay on it.
Hopefully it's not your fat uncle, because he may never get off.
1.

Hangchair Vigo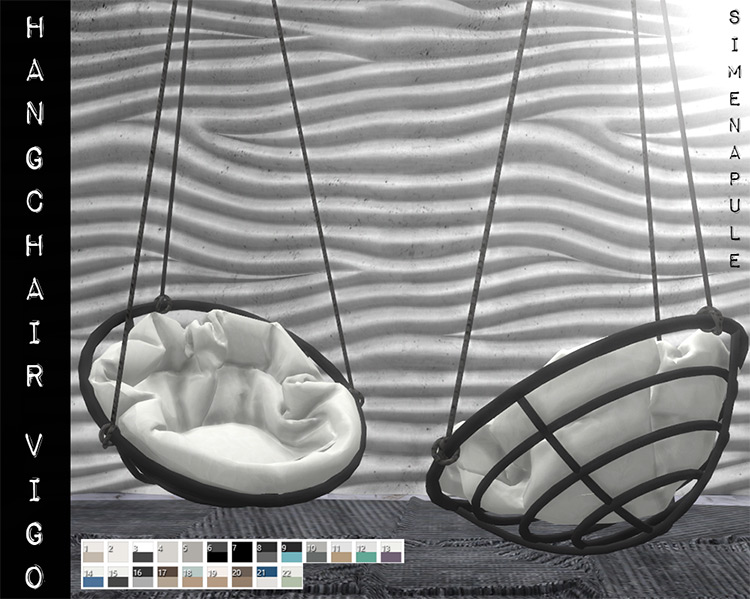 And our top spot goes to Simenapule's Hangchair Vigo.
A spherical hanging chair is perfect for any modern backyard.
This CC offers amazing details, incredibly realistic features, and not to mention it's extremely unique.
Not only is this the most unique hammock-style object for TS4, but it also features a whopping 22 different swatches to boot.
Some solid colors, others with unique patterns, but nothing was left undone when creating this piece.
It might be great to have 2 or 3 of these hanging while throwing a backyard party.
Browse:
Lists
The Sims 4
Video Games