Sims 4 Kitten Heels CC (All Free To Download)
This post may contain affiliate links. If you buy something we may get a small commission at no extra cost to you. (Learn more).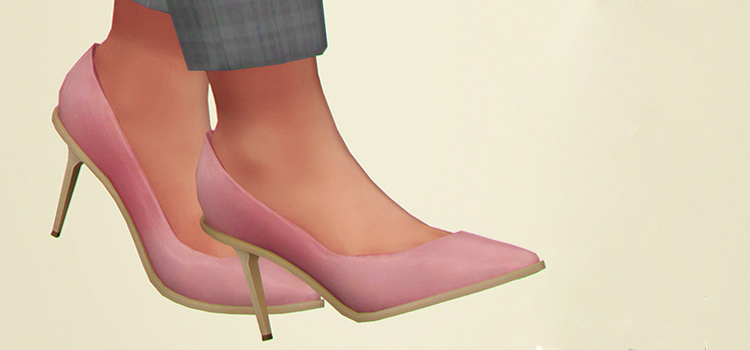 Heels only come in about a million different types.
So it's no wonder why The Sims 4's selection is fairly limited. Only so much can be included, after all.
Yet that reasoning goes out the window once we get into custom content.
Kitten heels have been a go-to option for fashionable women for generations. It's only right our Sims can have the same opportunities to be stylish.
1.

SLYD's Kitten Heels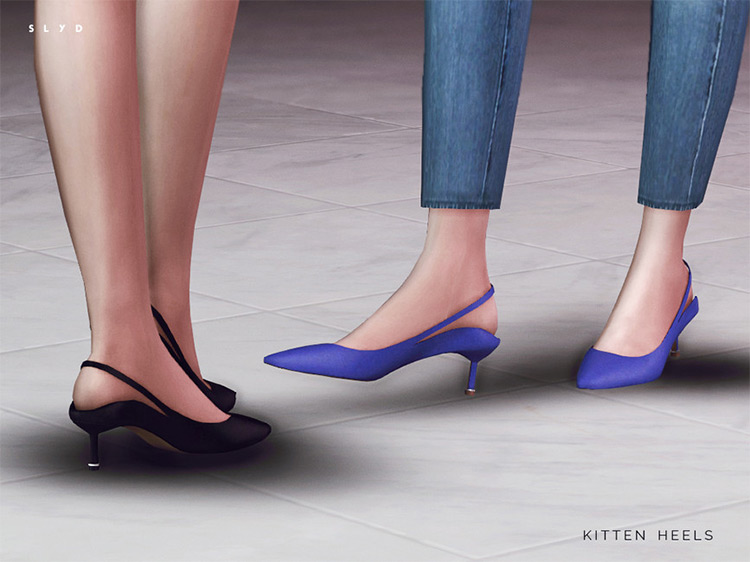 One of the defining characteristics of this heel is, well, the heel. Go figure, right?
The super skinny heel as seen on these is what has made these such a bold wardrobe staple for decades. Now your Sims can have a new, timeless footwear option that's great for all formal occasions.
2.

SLYD's Kitten Heels Recolors
As great as these shoes are, you know what they need? 65 more swatches, of course.
This is any CC lover's dream. Pretty much every shade of every color you could possibly want is included here, broadening your horizons in CAS more than ever.
3.

Kitten Heels by CITRONTART
This style is as chic and classy as ever in this version, with its pointed toe and very modest heel.
It's basically impossible for your Sims to not look insanely elegant while wearing these. The best part is that they'll be so lovely when worn with just about anything, from skirts and dresses to jeans or even shorts.
4.

Jius Kitten Heel Shoes With Bow 01
For players who are really fond of this look, these might just be love at first sight.
They are nothing short of stunning!
Every inch of these shoes is flawless. Finding an example of kitten heels that nail vintage vibe more than this might be pretty difficult.
And as for the bow, it doesn't just add a pop of color, it's downright adorable as well.
5.

Madlen Rustel Shoes
If you're a Simmer who loves custom shoes, then surely you'll recognize Madlen's name.
This is one creator with a catalog of content that is just as high quality as it is massive.
As such, it's no surprise they've done their own kitten heels. The shiny texture of these is a unique spin, while the general design is still rather traditional.
6.

Patterned Kitten Heels
Yep, more recolors of SLYD's original heels. As they say, you can't improve upon perfection… except with recolors.
In these additional swatches, we've got something totally different. Most of these are patterns like animal print, and more abstract but very colorful designs. They'll be the statement piece of any outfit, no doubt!
7.

Kitten Heel Lace Up Ankle Boots
Jius brings us something a little different this time… an ankle boot!
In this fun and interesting new look, that same iconic kitten heel is the foundation for these sleek boots. The detail is simply astonishing, it's plain to see how much work went into these.
Sims both young and old can rock these boots, no matter the occasion.
8.

Jius Kitten Heel Shoes With Bow #02
Here, the heel is the shortest we've seen yet. That doesn't mean it isn't still beautiful!
Jius's take on this classic has given us a slightly more modern feel with the polka dot print. The best part, however, may just be the bow. It's really cute and gives these ones a more casual feel.
Browse:
Lists
The Sims 4
Video Games