Sims 4 Madonna CC: The Ultimate Collection
This post may contain affiliate links. If you buy something we may get a small commission at no extra cost to you. (Learn more).
There's little room for anyone new in the era of TikTok virality, Olivia Rodrigo, and Taylor Swift's re-recorded albums.
Well, except for Madonna – the one and only Queen of Pop.
With over 40 years of history-changing experience under her Boy Toy belt, Madonna Louise Ciccone has achieved recognition great enough to have its own Wikipedia page.
No other American singer-songwriter, dancer, and actress have reached the cultural significance of Madonna – and it's high time for our Sims to know about it.
So let's take a look at some CC to visualize one of history's most influential artists.
1.

Retro ReBOOT Madonna
Stranger Things and Wonder Woman 1984 were an entertaining throwback to the '80s. But they forgot one crucial detail: Madonna.
An '80s flick or TV show without "Crazy for You," "Like A Virgin," and "Like A Prayer" is a cultural tragedy.
It's like taking out Abba songs from Mamma Mia – it just doesn't sound right.
If you're recreating that '80s vibe in your simulated world, then you best have try this retro ReBOOT Madonna set.
It'll let you dress up your Sims to match the Queen of Pop's undying legacy in the fashion industry.
2.

Madonna CAS Build #1
Madame Tussauds ain't got nothing on this custom Madonna CAS creation by sims4ccstyle.
From the blonde hair and chiseled cheekbones, to the expertly styled lashes, this virtual Madonna is ready to meet starstruck Sims.
Bring this girl to your Sim's neighborhood and get ready to rock & roll.
3.

Madonna CAS Build #2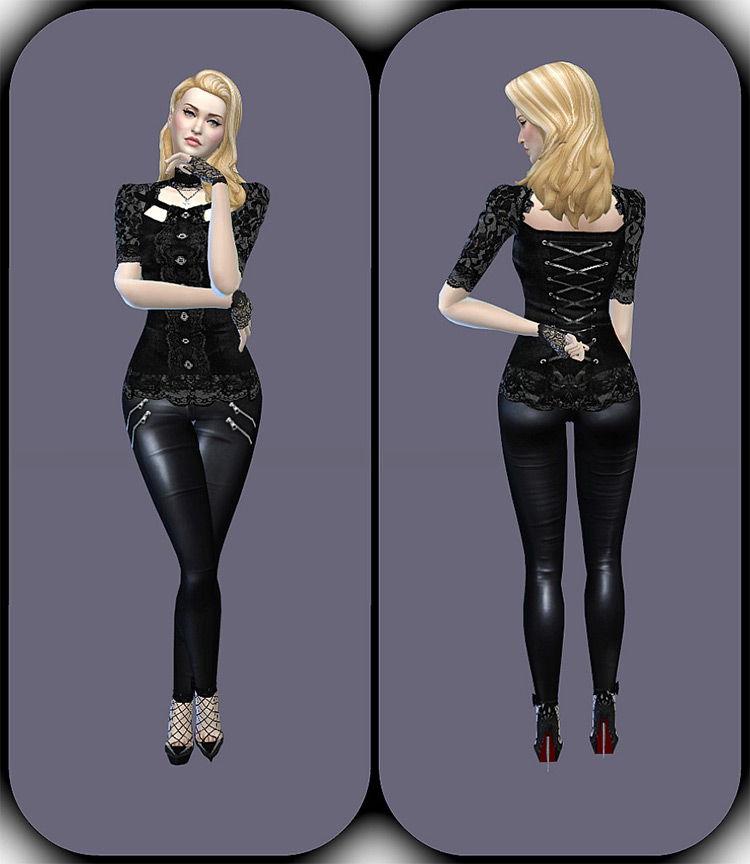 While Madonna might not be a supermodel, she sure knows how to strike a pose.
Maybe it's her background as a dancer. Or perhaps it's just pure charisma.
But as the person who recorded "Vogue", there's no question that she got what it takes to own the runway.
Now you can turn your blonde ambition into a reality (well, virtually) by snagging this other custom Madonna build – primed & ready for the state.
4.

'80s Aerobic Outfit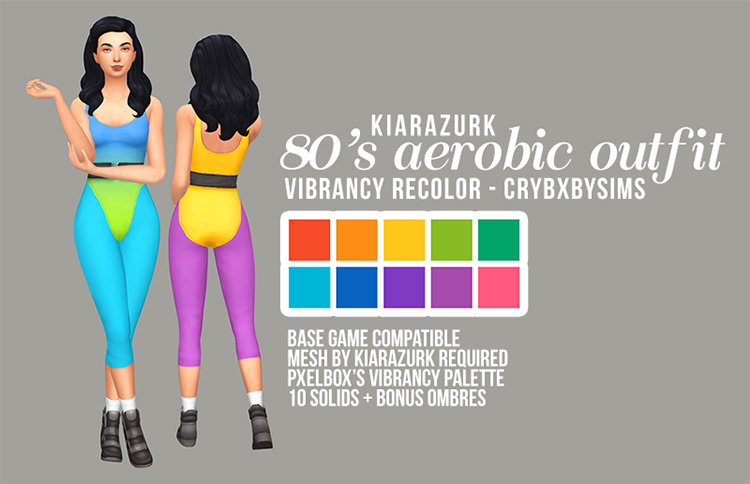 No other decade made exercising look sexy than the '80s.
While stretching to Olivia Newton-John's "Physical", people were sweating in leg warmers, neon leggings, and two-toned leotards.
The fitness craze had taken over the world – and Madonna wasn't spared.
Help your Sims flex like pop royalty in this '80s-themed aerobic attire (female only, of course).
5.

Diamonds Are a Girl's Best Friend Set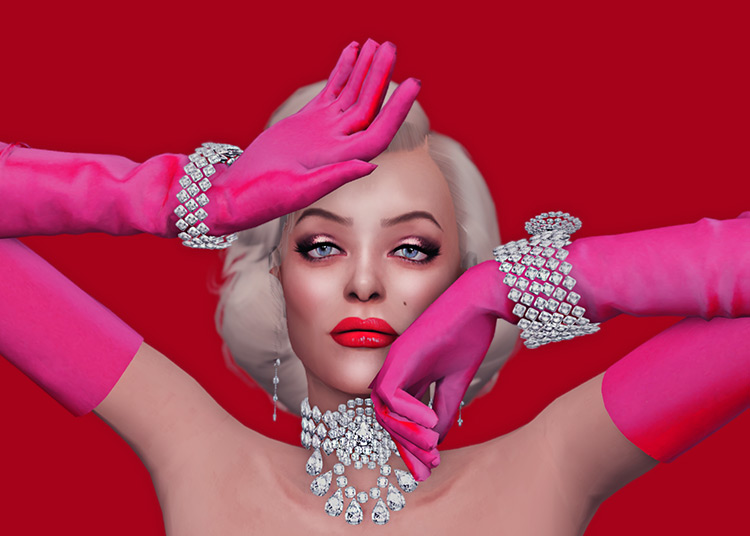 If there was one fangirl who had a history of extreme displays of affection, it's Madonna.
The singer was so fond of Marilyn Monroe that her music video for the classic hit "Material Girl" mimicked the latter's performance of "Diamonds Are a Girl's Best Friend."
Other fangirling instances also include copying Monroe's Old Hollywood-style hair and clothes to near perfection.
I'm pretty sure Madonna's not a Sim – but she has already been acting like it since 1985.
Pay tribute to two icons with this custom CC set.
6.

80s Punk Hair in Noodles Sorbet + Bow Overlay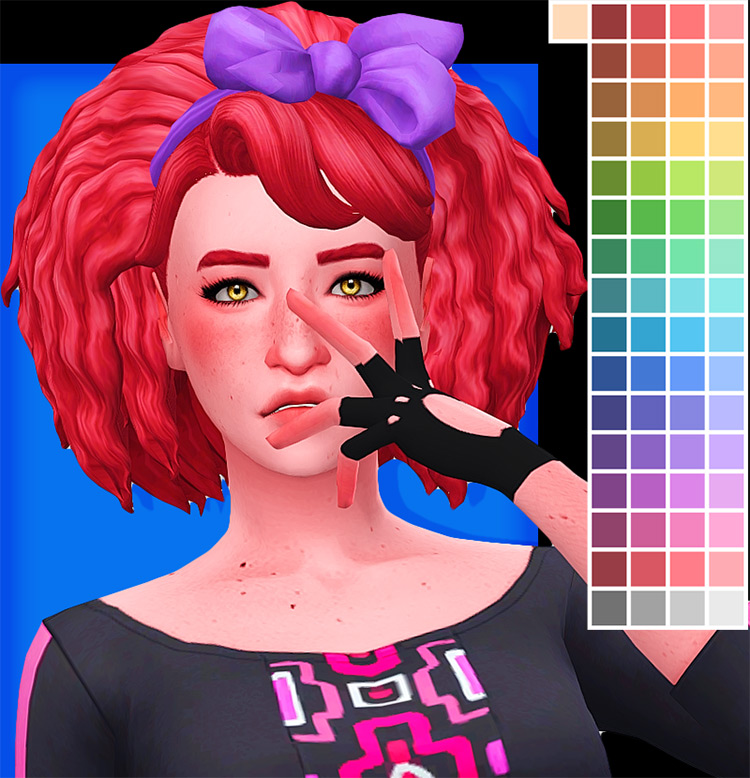 A quick Google search on Madonna's most iconic looks would lead you to images of blonde curls topped by a large ribbon.
The innocent style heavily contrasts with the Queen of Pop's rebellious and fiery personality… but when did Madonna ever conform with what's typical?
Now your lady Sims can get that strictly '80s look popularized in their own neighborhood – or maybe your younger school-aged Sim can make this look cool again.
7.

Bridal 03 Gloves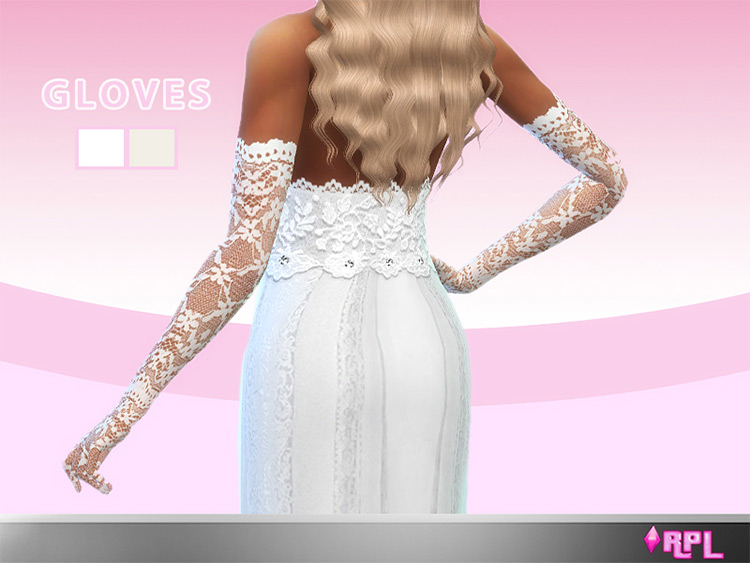 If Twitter were around 1984, Madonna would've immediately trended worldwide after her performance of "Like A Virgin."
There were no backup dancers, no fancy fireworks on stage – just Madonna in a white wedding dress with a giant wedding cake and a highly addictive song.
It was widely regarded as one of the most unforgettable VMA performances ever, and the controversy it gained afterwards made Madonna's all-white ensemble notoriously fabulous.
Start building your Sim's "Like A Virgin" getup with these Bridal 03 Gloves by RobertaPLobo!
8.

Marie Antoinette Hair + Dress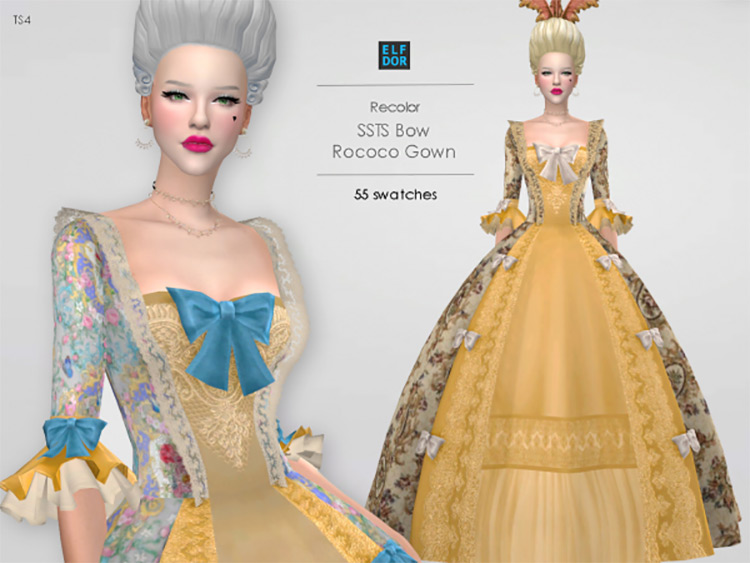 Despite MTV's irrelevance nowadays, its award show performances are some of the best we've seen ever – most of it from Madonna.
This shouldn't come as a surprise though: she's an expert when it comes to shock value in live stages.
But aside from kissing Britney Spears and Christina Aguilera at the 2003 MTV VMAs, it was Madonna's 1990 MTV Awards performance that stuck with me throughout the years.
Who else would think of vogueing while dressed as Marie Antoinette?
Well your wannabe Sims can also cop a similar ensemble as Madonna, thanks to the hard work of some dedicated simmers.
Browse:
Lists
The Sims 4
Video Games