Custom Mailboxes For The Sims 4: Free CC & Mods
This post may contain affiliate links. If you buy something we may get a small commission at no extra cost to you. (Learn more).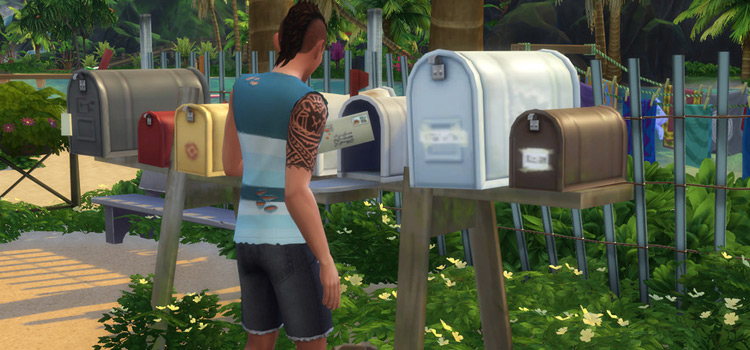 I've got a little riddle for you!
What's one of the first impressions of visiting Sims, but an item we think about the least when decorating outside their homes?
If you guessed mailboxes, you're right (and super smart — go you!).
While there are some unique mailboxes in-game, like the Cats & Dogs themed items and the wall mailbox from City Living, we wouldn't mind more options to change things up.
As always, CC comes to the rescue in expanding our options.
10.

Functional Mailboxes Set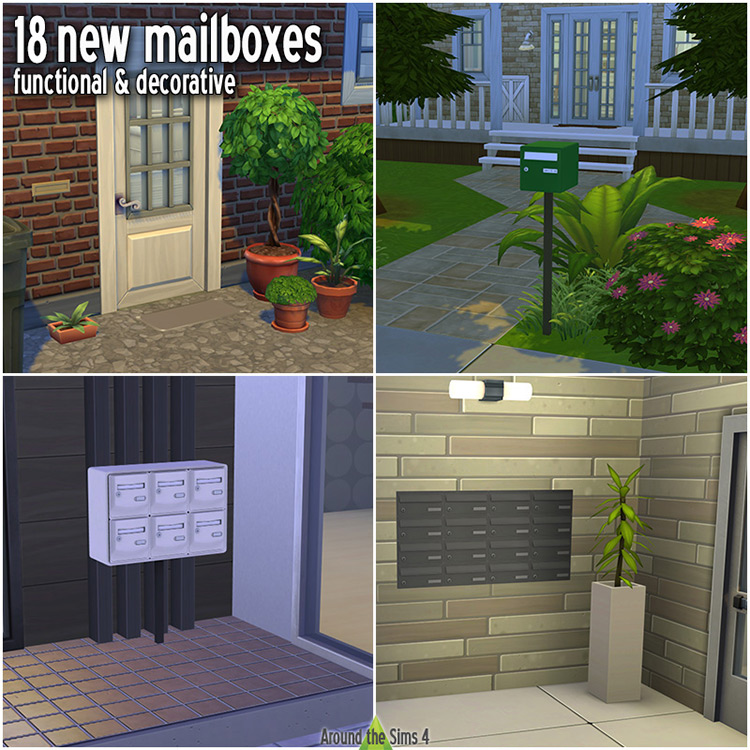 We're starting this list off with this custom set by AroundTheSims.
With 18 different mailboxes of all shapes, sizes, colors, and locations (wall-mounted or standalone), to call this collection one of value is an understatement.
Each mailbox has between one to ten different swatches, and they're all pretty Maxis-Match friendly, so they'll blend in with the world around it.
9.

Mailbox Recolor (Maxis Match)
Here's a new take on an old standby. That's how I'd describe LSim's Mailbox Recolor CC.
It uses one of the in-game mailboxes and adds 16 new swatches to refresh your color options.
The pink, heart-shaped swatch is very cute. But it's worth exploring them all and finding your favorite.
Head over to LSim's Patreon to download this item for free.
8.

Shut The Front Door Mailboxes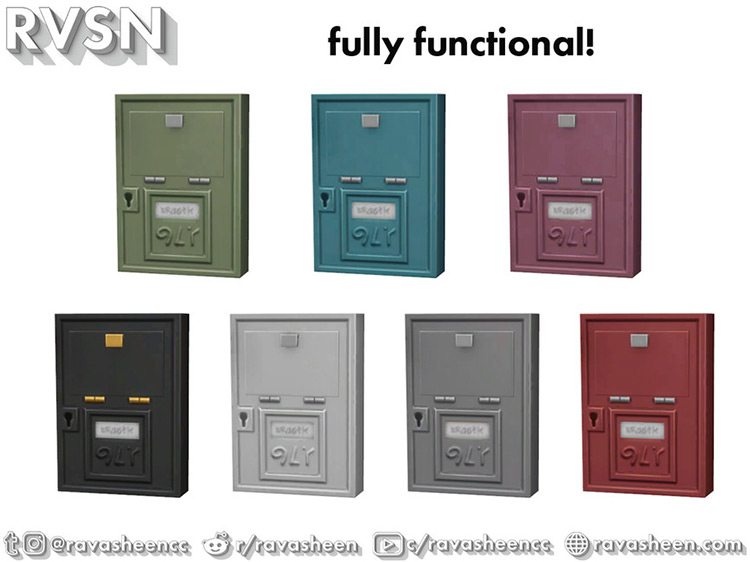 A fully functional, wall mounted mailbox? Shut the front door!
Sorry, I couldn't resist.
And neither will you, once you see these awesome mailboxes by Ravasheen.
This chic metal box manages to be Maxis-Match CC without skimping on detail, like the keyhole, name label, and door hinges.
You'll find seven color swatches in this CC set. And best of all, it's base-game compatible.
7.

Simple Mailboxes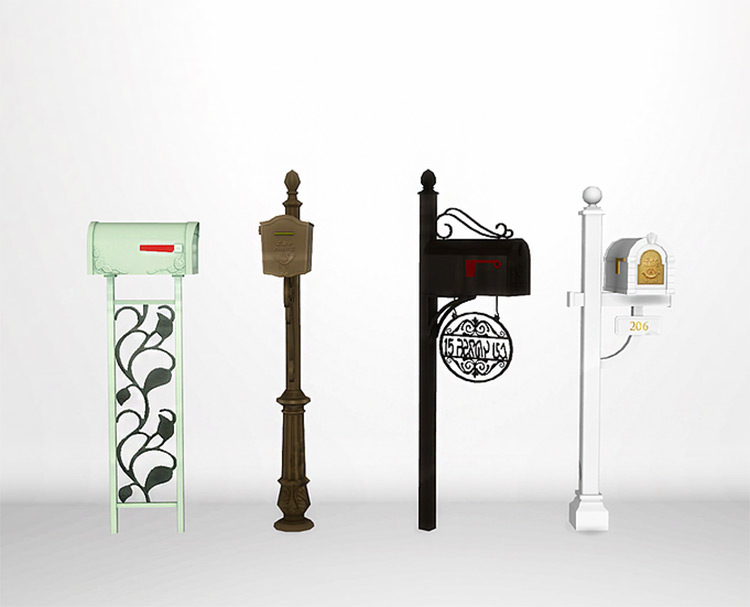 BlackMojito's simple mailboxes are high quality Alpha options, for those seeking something different from the norm.
Originally created by Lilyofthevalley, these recolors feature four unique styles: two formal mailboxes that would suit a mansion, and two rural choices that would look best in front of a farmhouse or cottage.
I love the black mailbox with the hanging address sign in Simlish. But I'd definitely use all four in my builds.
6.

Lyne Mailbox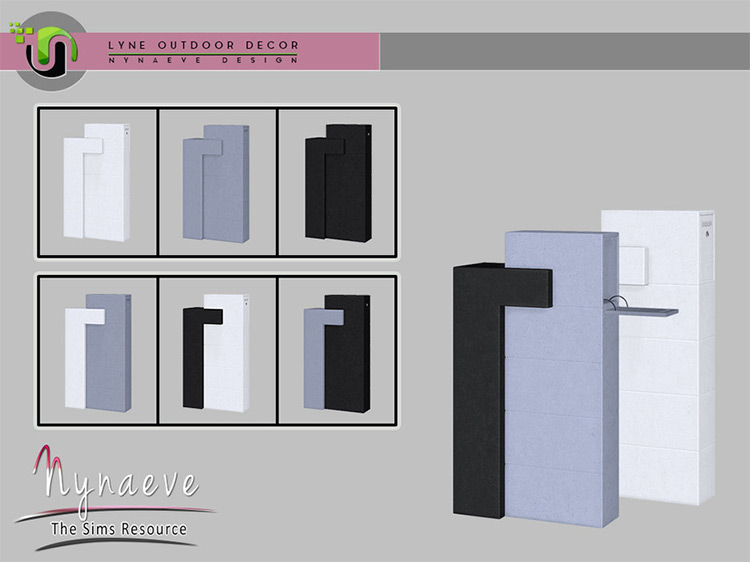 Have a penthouse or apartment-dwelling Sim in San Myshuno?
Well, technically you can use this anywhere, but this Lyne Mailbox CC by NynaeveDesign was basically made for a modern style living space.
Asymmetrical and multicolored, it's sure to be a conversation piece the next time your Sim runs into the mailperson.
And if you like it, here's the similarly designed collection it belongs to.
5.

Old Mailbox
I've never noticed, but the Snowy Escape expansion pack came without any new mailboxes.
Thankfully, CC creator Vroshii did notice – and created this fantastic CC.
Based directly on a photo of a Japanese mailbox, this wooden lid-free design will give any builds in Mount Komorebi the authenticity it's been missing.
It's also base-game compatible and offers a total of three colors.
4.

Sul' Sulani Mailboxes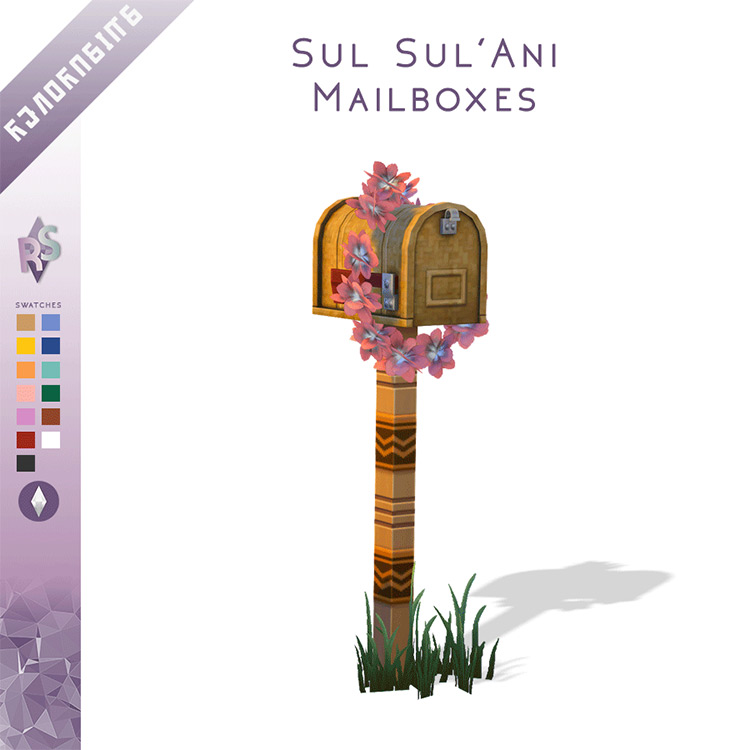 Island Living had no functional themed mailboxes, either…
What would we do without CC?
Best not to think about it, but we can download RenoraSims' Sul' Sulani Mailboxes set instead.
This will fit right in with any Sulani build, and comes in three versions: just the mailbox, or with flowers and without grass, or with flowers and grass.
But that's not all!
There's 13 variations of colors here, and it's totally base game compatible.
3.

Functional (Wall) Mailboxes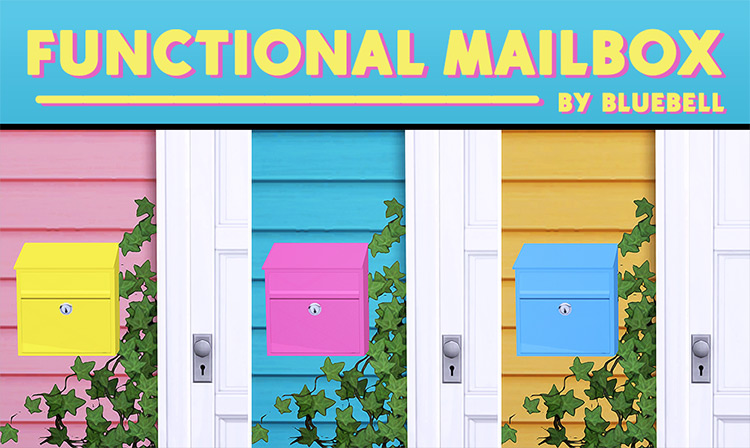 A colorful house needs an equally colorful mailbox.
Yuichen's wall mailboxes set are wall mounted and are super rich in color and variety.
And the pastels and neons are absolutely gorgeous.
With 28 total colors and three different palettes, you'll never run out of options. And you only need the base game to use it.
2.

Sulani Community Mailbox (Island Living)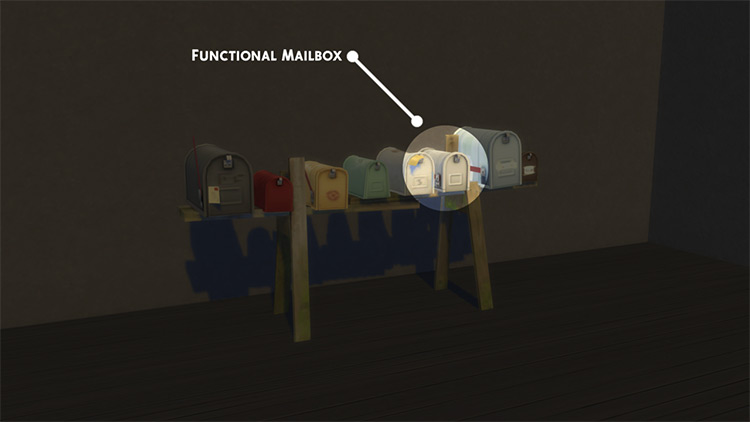 Remember when I said Island Living came without functional themed mailboxes?
Still true. But it did come with a decorative community mailbox.
And this Sulani Community Mailbox CC by IllogicalSims unlocks that decor-only box for your game, and makes it functional for your Sim to use.
Just note that you do need Island Living to use it.
But if you love the tight-knit community gameplay and want another opportunity to chat with your Sulani neighbors, this would be it.
1.

TS4 Restored Deprecated Mailbox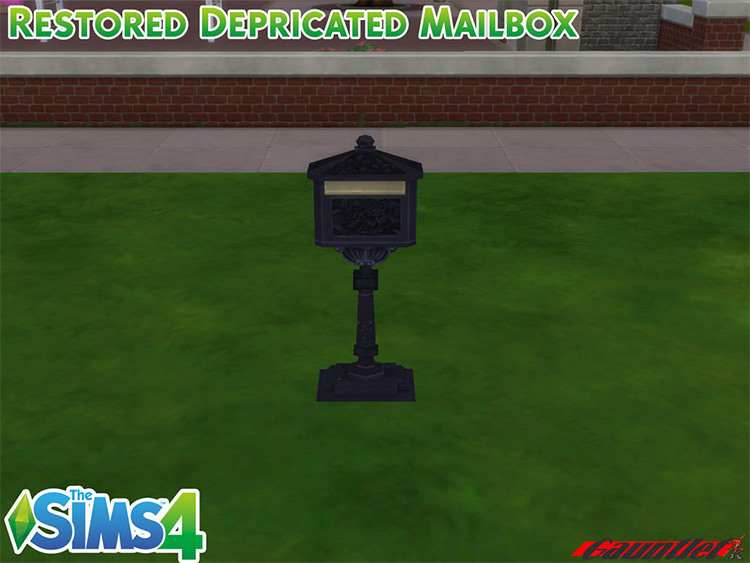 Of all the custom mailboxes on this list, this one has the most unique story by far.
Creator Gauntlet101010's journey into The Sims 4's debug files revealed a non-functional, deprecated mailbox. Seriously!
On a whim, they decided to restore the mailbox's appearance.
And thus, this Sims 4 Restored Deprecated Mailbox CC was born.
Its black Victorian-esque design looks like it was made for the Goth family. Maybe it actually was?
There's also no door animation, but if you can look past that, it's completely functional and base game compatible as well.
Browse:
Lists
The Sims 4
Video Games