20 Best Makeup CC Packs & Mods For Sims 4
This post may contain affiliate links. If you buy something we may get a small commission at no extra cost to you. (Learn more).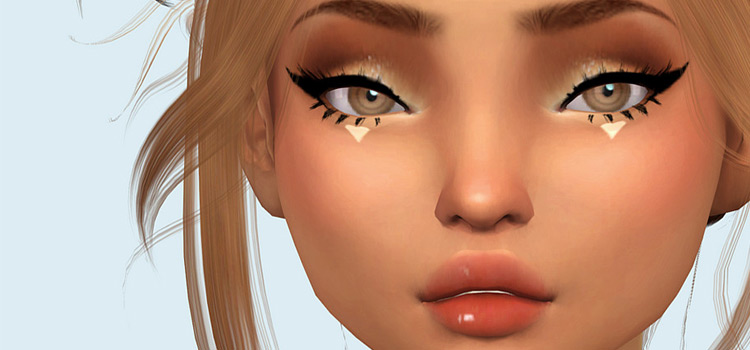 Fans really outdid themselves with custom content in The Sims franchise.
Furniture, clothes, and hairstyles are one thing. But it takes an artist to create eye-catching makeup.
If you've played the very first Sims game, then you would know sloppy Bob Newbie. He's the first character you get to interact with during the tutorial, and he set a pretty low standard when it comes to looks.
Then came Betty Newbie, Bob's wife. And Bella Goth, who I used as a reference to make a hotter Sim.
Call me vain, but if you've been playing God since 2000 (like me) then micromanaging a Sim (from looks to the very toilet they use) becomes life's purpose. I simply want to have a gorgeous-looking Sim while I make their lives better than mine ever will be.
Makeup pack CCs are one of the best things you can download to take on a micromanager role from the start. It has everything: eye shadows, blushes, glosses, even beauty marks. You could even add freckles on your Sim's face to look cute.
Their appearance for the rest of their coded lives (until you drown them in a pool) depends on you. So make it worth it!
20.

April Eyebrow Pack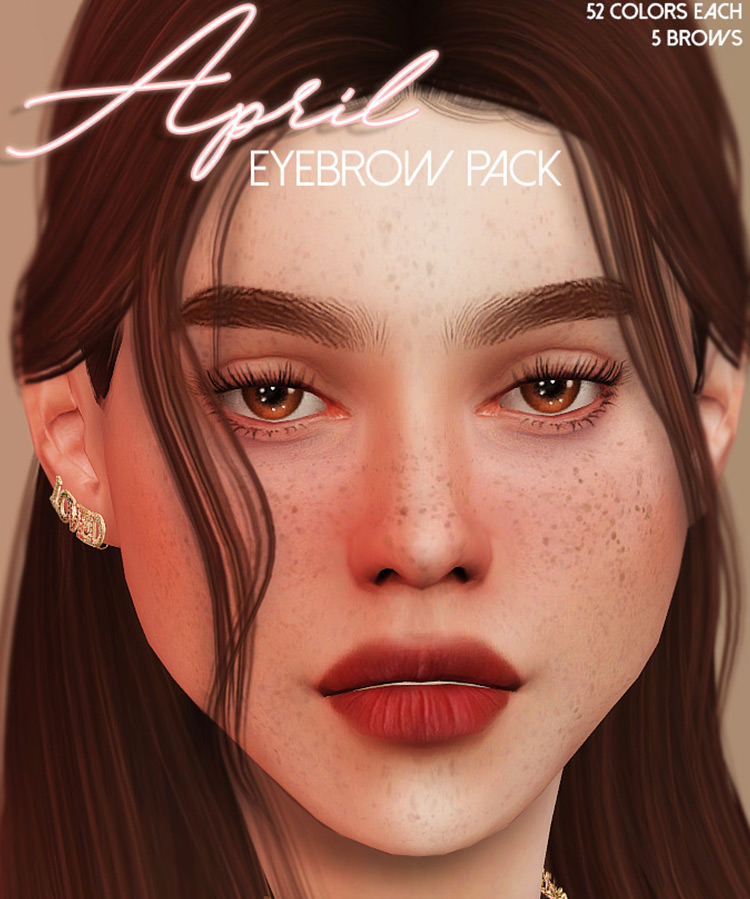 It'll take a major blessing to your facial structure to pull off having no eyebrows.
Those short strands of hair frame our faces and can evoke more emotion than the eyes.
Maintaining good eyebrows can be a pain. But a Sim just needs the right eyebrows to be modded in.
This eyebrow pack from Pralinesims is one of the best-looking eyebrow CCs I've seen online. It comes with 5 sets of eyebrow styles in 52 colors, varying in thickness and shape.
It works for everyone: from toddlers to elders, male or female. With its subtle eyebrow feathering, it's set to be your Sim's best brows.
19.

Willow Rose Blush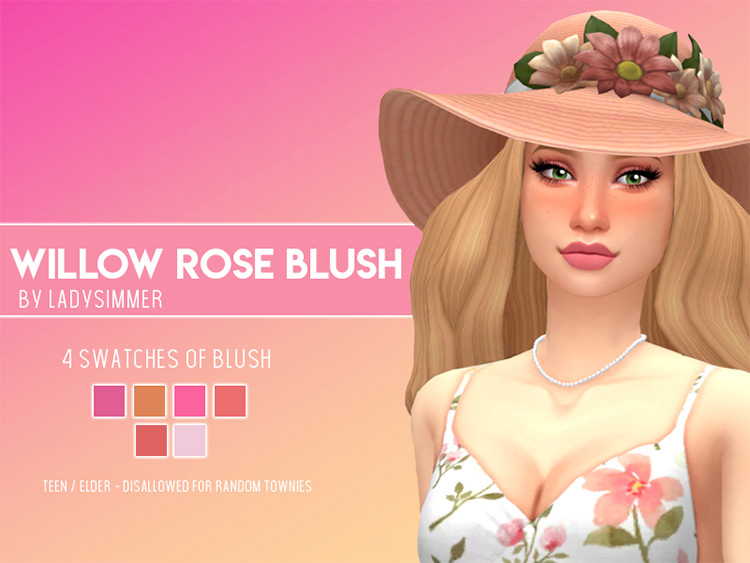 Blushes give an extra healthy glow to the face.
With the right color and application, your Sim can appear like a spring dream.
But if you put too much, your Sim will look like they took a punch.
LadySimmer94's Willow Rose Blush is the perfect addition to a Sim's flat face.
The blush can be placed on the center of the face or under the eyes. There are 6 shades to choose from to match your Sim's skin tone too. And with its light color, this blush can be used anywhere, anytime.
18.

Universal Contour + Highlight
If eyebrows frame the face, contour makeup gives it an edge.
When paired with a highlight, it can create a slimming effect and provide a wonderful shine to a dull face.
Contouring can be quite hard to perfect in real life. But luckily you don't need a makeup artist to create a high fashion look in The Sims.
Bubblevoid's universal contour and highlight comes with 2 shades to compliment any skin tone. Whether you have an alien skin tone or not, this pack will have your cheeks covered (in luscious color and glitter).
17.

Cheek & Nose Glow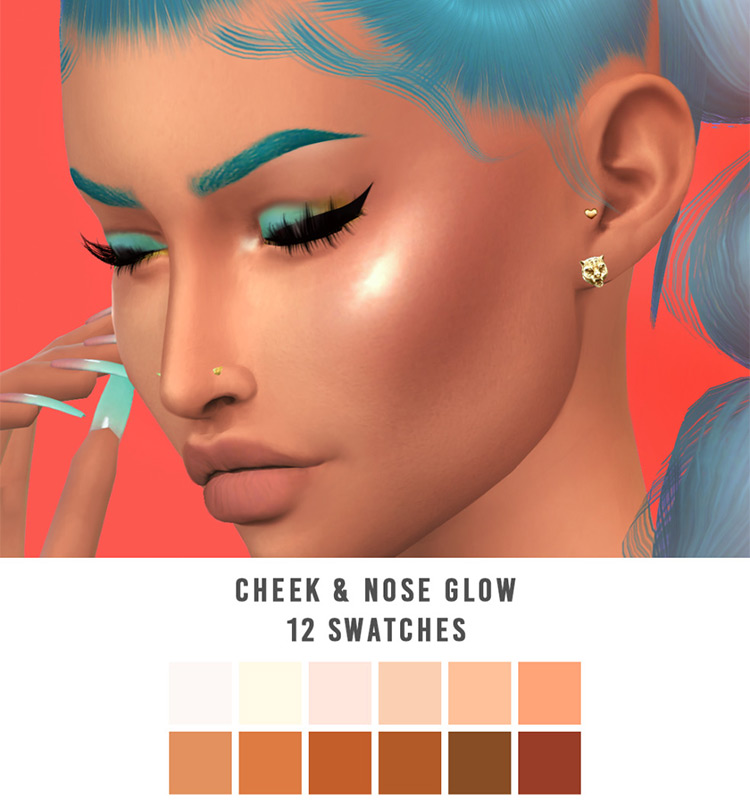 If you can't have the spotlight, then be the spotlight.
This reflective highlighter in 12 shades is a blinding boost to your Sim's makeup.
When you just can't get enough of that shine on your cheeks, you can add it to your nose too.
Become a beacon of hope for other players who haven't tried the beauty of makeup CCs.
16.

Jeffree Star's Blue Blood Palette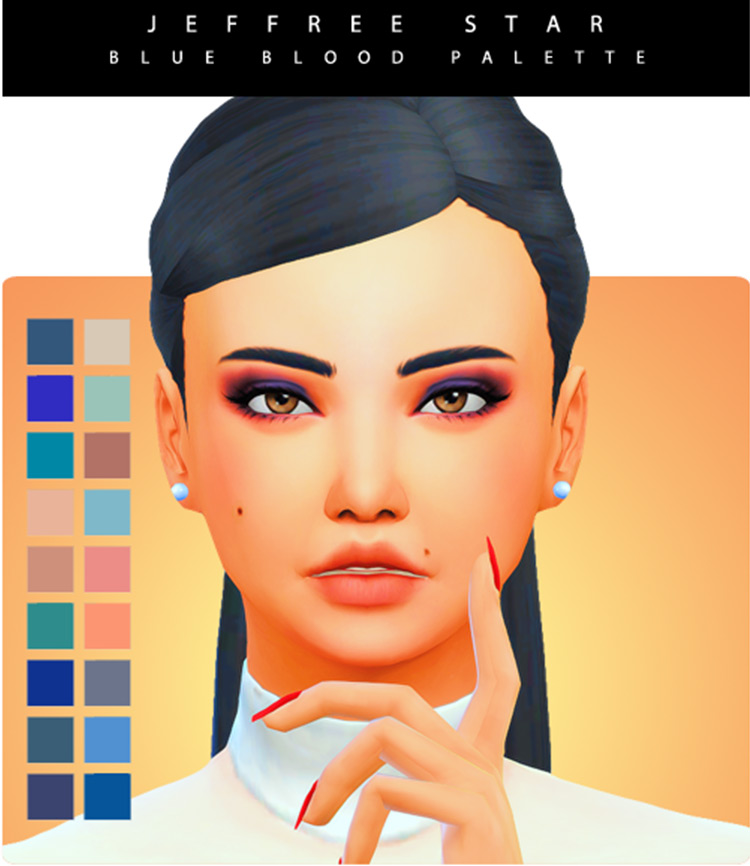 Jeffree Star is an icon.
His well-loved Blue Blood Palette comes with 18 shades, which this CC has perfectly captured.
If you can't afford the $52 product in the real world, then have your Sim enjoy it for free instead.
This extremely pigmented palette boasts vibrant shades of blues, mints, and peaches.
If you're up for androgynous and bold features like Jeffree, then try your luck here.
15.

Fresh Makeup Set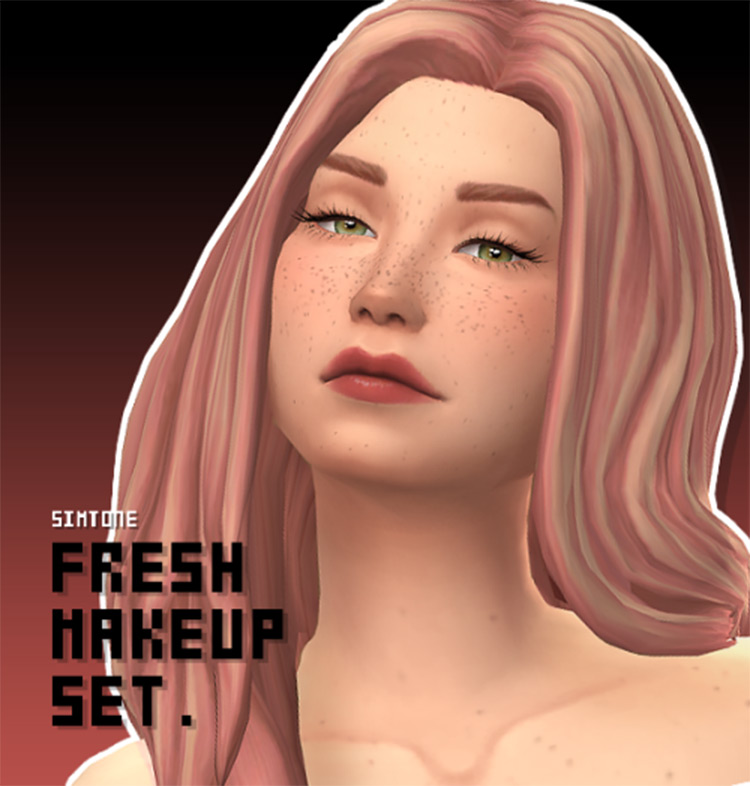 And here it is. My freckled dreams in one Fresh Makeup Set.
When your Sim's not out partying and is fairly happy at home, it's nice to let the face rest with barely-there makeup.
This pack contains freckles, 5 blush colors with different intensities, and 35 lipstick shades.
Do you know how many times you can mix and match blushes/lipsticks with this pack alone? No?
Well, that's because you haven't downloaded it yet.
14.

Kehlani Nude Lipsticks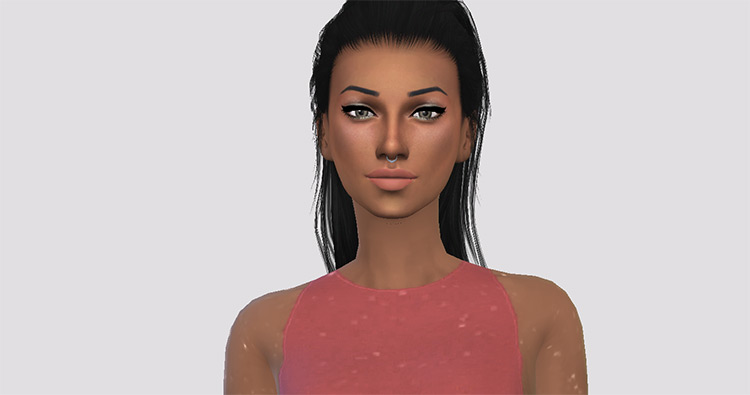 It's essential to have nude matte lipsticks.
It can match any skin tone and delivers a naturally sophisticated style. In case you get tired customizing the upper part of your Sim's face, just choose a nude lippie to finish the job.
But it can be hard to find the right lipstick shade after getting all the CCs in this list (yes, you will probably grab them all).
Just trust me when I say that nothing beats a neutral-toned cosmetic.
13.

That's So Fetch!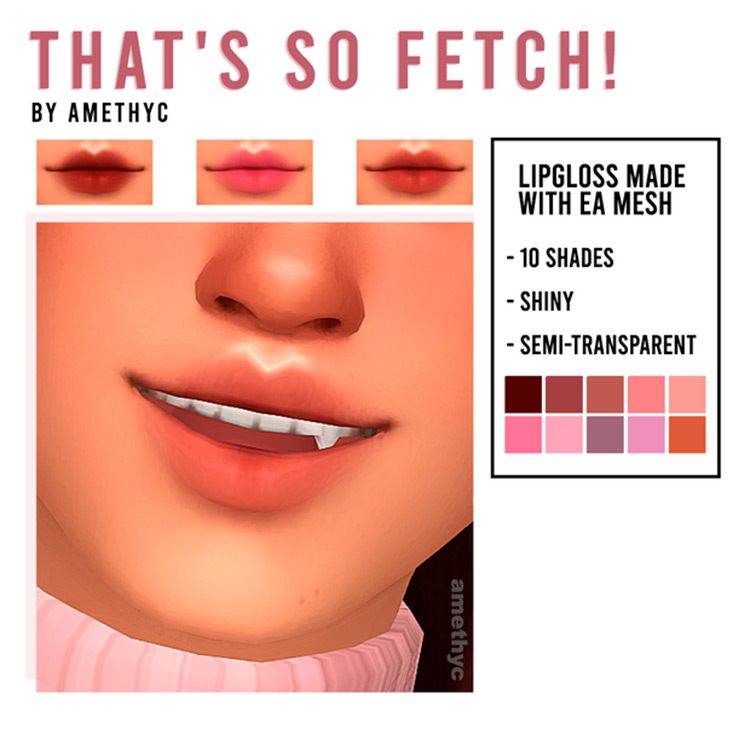 This glossy CC from Amethyc brings a popular beauty trend in Korea in the world of The Sims.
The ombre lips & gradient lips give an "I-just-sucked-a-strawberry-popsicle" look that exudes a sexy yet fresh vibe.
With 10 available shades, you can fetch yourself a lovely lippie to be used for the rest of the game.
12.

The Angel Collection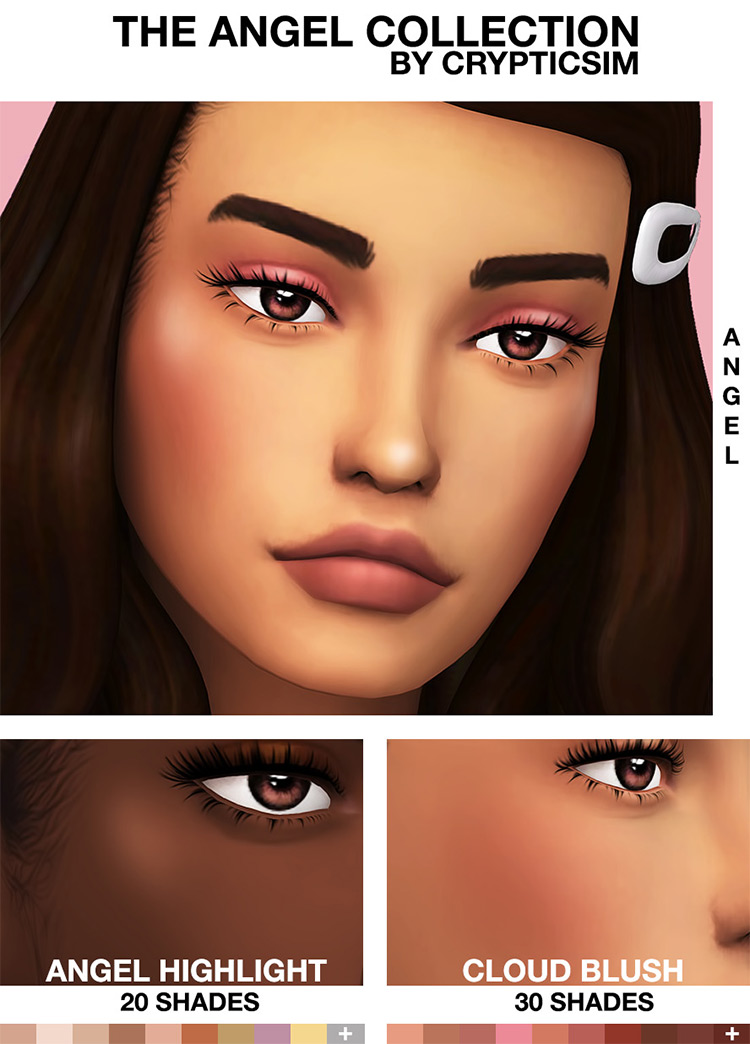 Cyrpticsim has one of the most extensive collections of maxis match makeup for The Sims 4.
I absolutely adore his creations, starting with the Angel Collection.
It comes with 30 cloud blush shades and 20 angel highlight shades.
These two can be used separately or together. But honestly, why would you need to separate it?
If you need to prove that your Sim's made in heaven, be an angel and download this CC.
11.

Passionfruit Liner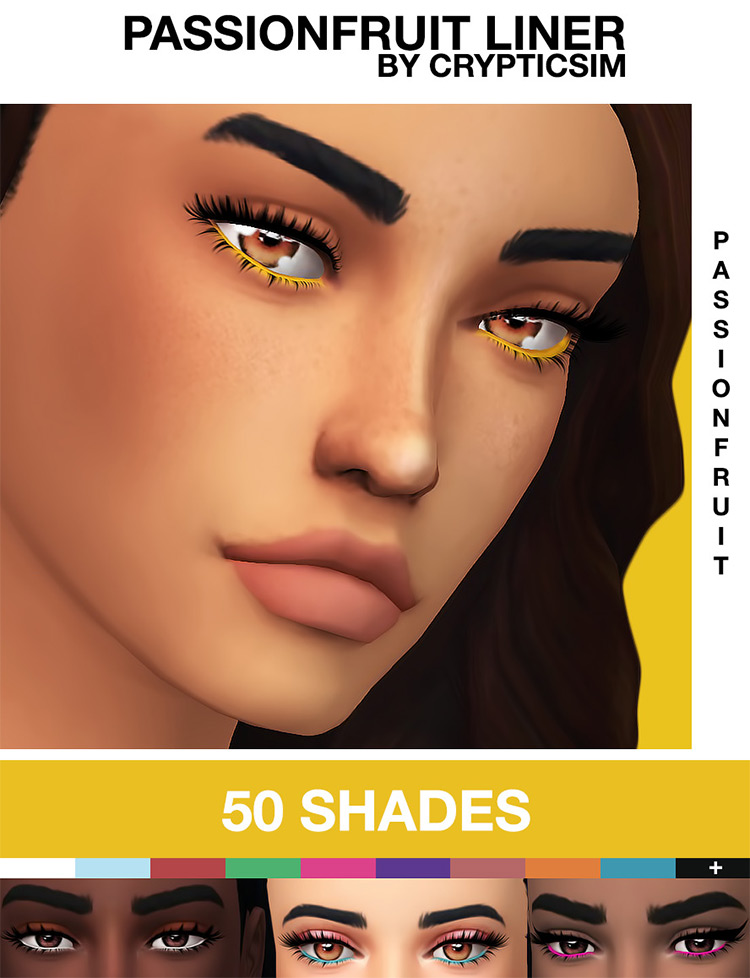 Packed with a staggering 50 shades, this Passionfruit Liner displays a vibrant burst of color.
Who would've thought a waterliner could look so pretty in magenta? Or in cyan?
Or basically in any other color that's not black?
Ingenious and classy, this makeup pack is a feast for the eyes.
10.

Rocket Pop Lipstick
Thought we're done with lipsticks?
I've got another "I-just-sucked-a-popsicle" inspired CC that went out of its way to give us not one, not two… but 50 shades!
Bunffy's Rocket Pop Lipstick boasts two-toned lippies that can be split in half. So artsy!
No more worrying about one color when you can have two. Am I right?
9.

Retro Future Palette
The soft but dynamic eyeshadows of this CC rewards the bold.
Retro-styled makeup might sound outdated. But when done right it can be an impressive look for any modern occasion too.
And to accentuate the eyes, you can pair this palette with the Passionfruit Liner listed earlier!
8.

The Dark Magic Palette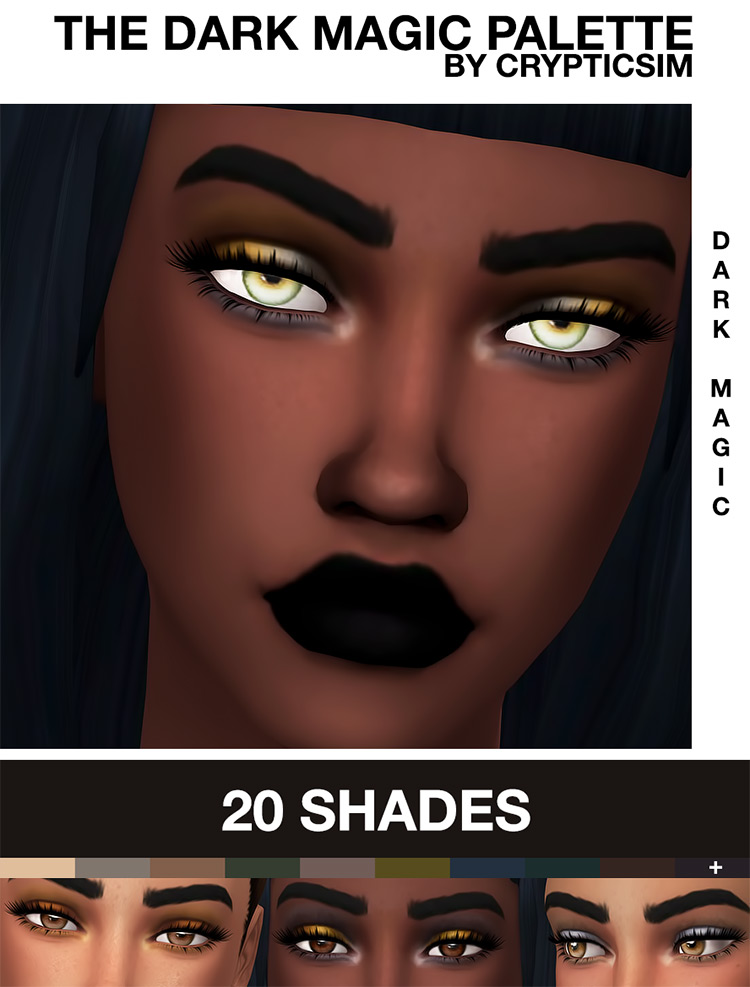 What sorcery is this? Crypticsim creating another stunning makeup CC?
Fairy godmother came and slayed with this Dark Magic Palette from the Jaclyn Hill x Morphe Vault collection.
Loaded with metallic shades, this pack has serious mojo.
If looks could kill, then this CC works like magic.
7.

Spring Eye Makeup Trio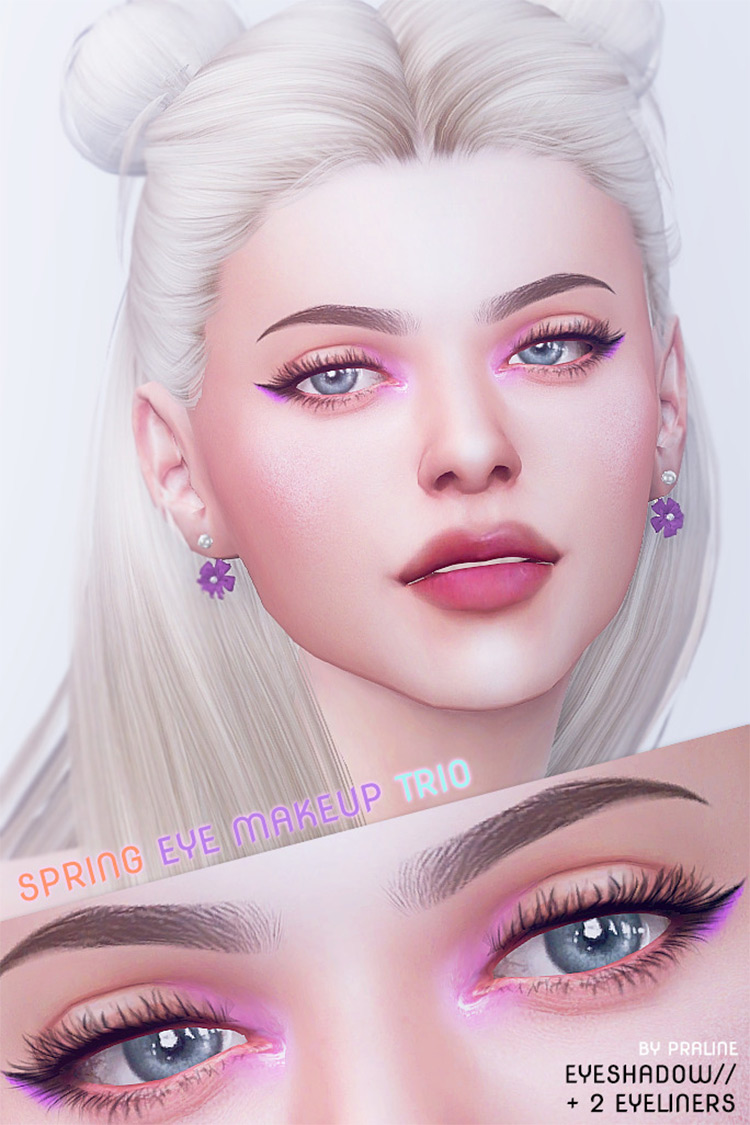 A Sim's face is a brilliant canvas to paint on.
By painting, I mean applying so many CCs that it finally becomes a work of art.
But Pralinesims is back again on this list to keep you satisfied with just one makeup pack to support your art.
The Spring Eye Makeup Trio has 85 eyeshadow shades and two different eyeliners with a combined number of 60 shades.
That's a lot of strong colors to mix and match. You better start painting.
6.

Melanin Magic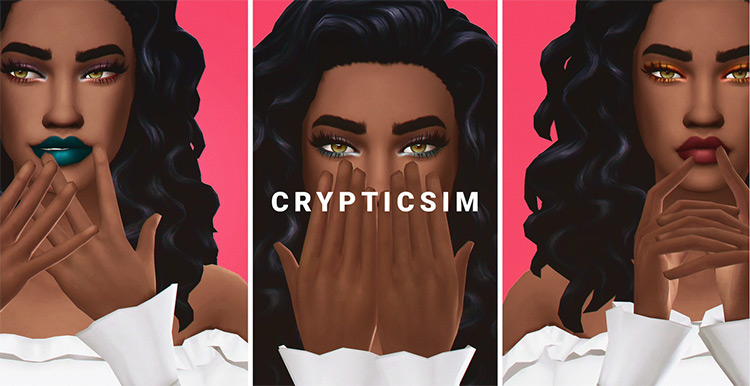 Four content creators teamed up to create this massive collection for Black History Month.
It comes with 4 hairstyles, 4 hair accessories, a Fenty Beauty-inspired palette, lipstick, and eyeliner. Whew!
When a team of veteran content creators gets together to create a CC collection, you know it's going to be amazing.
Would you expect anything else?
5.

The Bronze Palette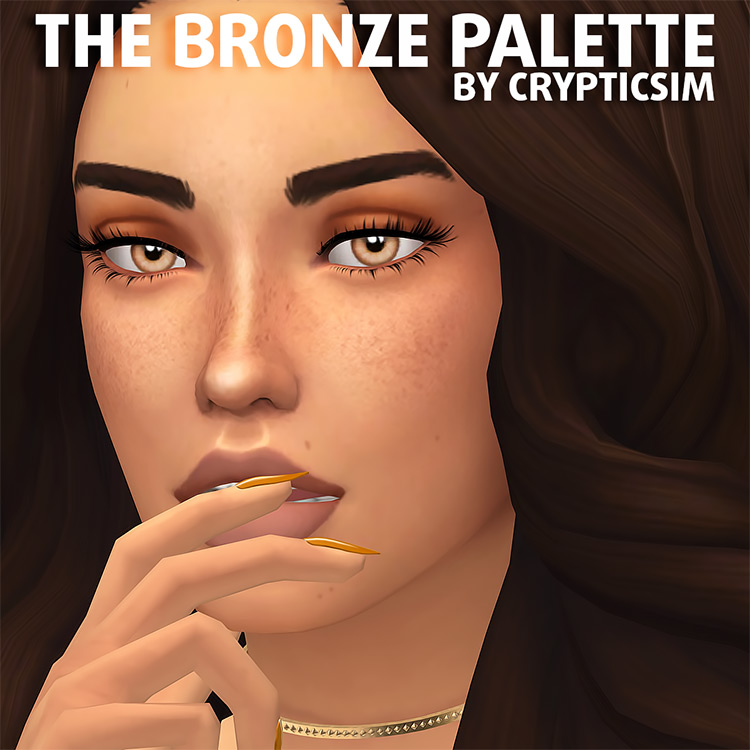 I just love this warm eyeshadow color that would basically look great on a lazy Sim.
Effortless, natural, and sweeter than honey.
This makeup pack has a total of 25 shades to choose from to make your Sim a little extra diva.
If I could buy this makeup for myself, I would. Why wasn't I born a Sim?
4.

The Blossom Collection
Now this collection might have tied with the Bronze Palette, if not for the 15 fairy gloss in nude shades.
I'm a sucker for nudes, lipstick nudes to be clear.
It's also a bit similar to the previous palette except for that subtle shine in the inner corner of the eye.
With its light pigment and smoky finish, the Blossom Collection will make any Sim look naturally stunning.
3.

The Sailor Moon Palette
Mama Crypticsim snapped and made a Sailor Moon palette. And I'm living for it.
The makeup pack has 14 combination shades inspired by all main Sailor Moon characters, including Luna and Artemis (you know, the cats)!
Having a Sailor Guardian in the world of The Sims is a little WTF.
But if you're a fan who grew up with the series then I'm sure you'll make it work.
2.

The Goddess Collection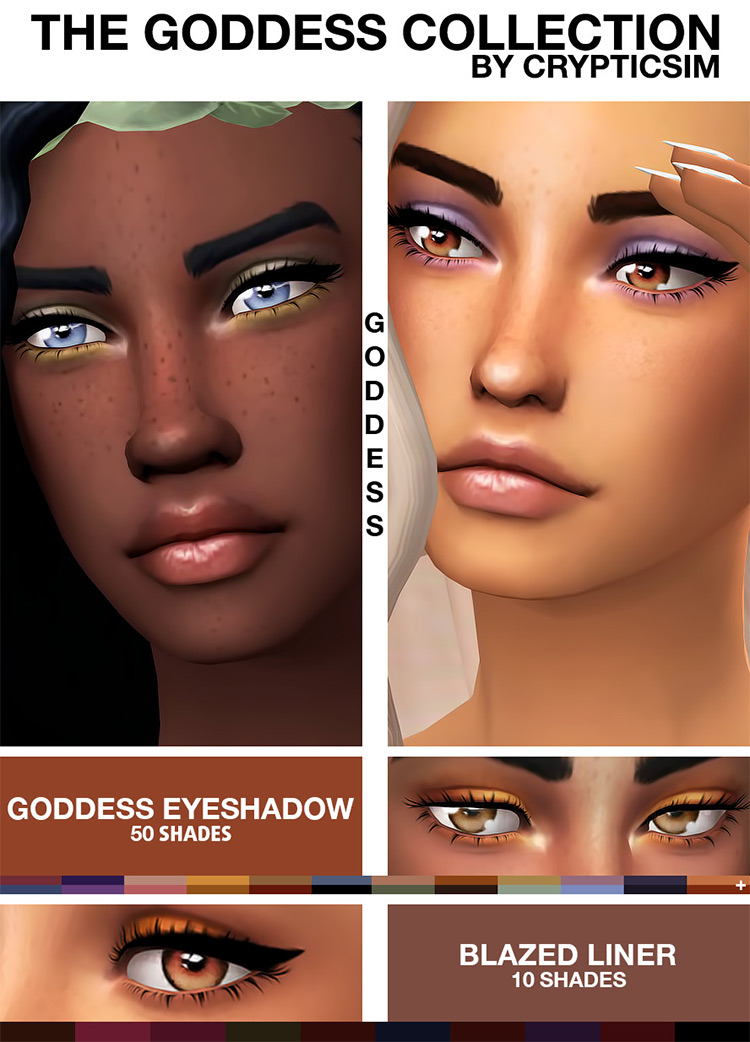 There's "oh my god" and then there's "oh my goddess, it's so freaking gorgeous."
Inspired by Ariana Grande's God is a woman, this palette has 50 goddess eyeshadow shades and 10 blazed liner shades.
Can I get an amen?
1.

The Nala Palette
Finally we've reached that point of the list where you absolutely have to read this text and see why I chose this as the best makeup pack for The Sims 4.
Well, I don't have to explain myself. Just look at it. That's enough right?
And if this isn't, well I've got a long list of options above to dive into!
Browse:
Lists
The Sims 4
Video Games