Sims 4 CC: Best Male Accessories & Jewelry (All Free)
This post may contain affiliate links. If you buy something we may get a small commission at no extra cost to you. (Learn more).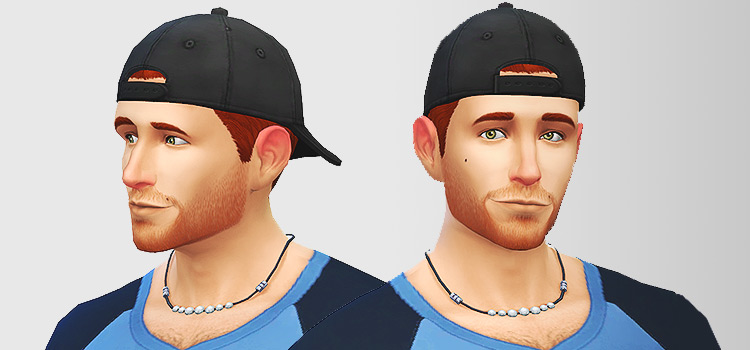 Custom content accessories and jewelry for women in The Sims 4 are a dime a dozen. But it gets way more challenging when you're looking for accessories for your male sims.
And it makes sense: after all, women have way more options for accessories in real life.
But if you know where to look, then you'll find male accessories aren't as rare as you'd think.
More importantly, once you get your hands on them, you can fill your world with all the fun men's accessories you really wish more real world-men would get behind.
From hats to rings to watches, here are 13 of the best custom male accessories for TS4 that the Internet has to offer.
1.

Bucket Hat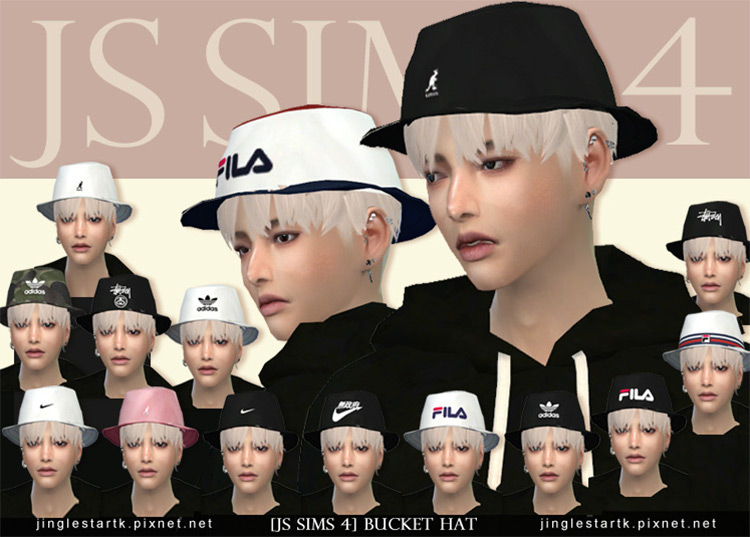 There's no better way to start this list off than with a bucket hat CC.
Love them or hate them, they're one of the biggest accessory trends in recent years.
The thing that's really special about them, though, is that they've been a huge trend for women and men equally.
Even the designs that many bucket hats are printed with are unisex!
This sports-themed CC is a great way to experience that trend in The Sims 4.
It features a bunch of different bucket hats with emblems from some of the most iconic sports brands, like Nike and Adidas.
2.

Strife Necklace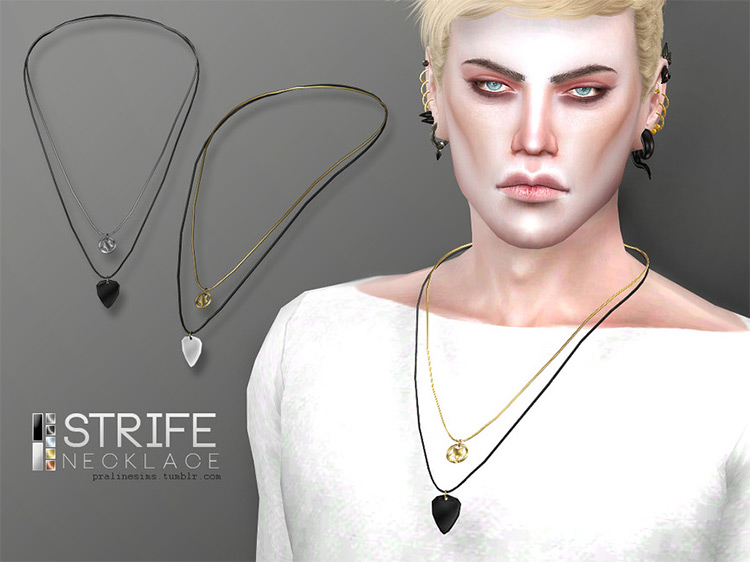 This functional necklace is sure to turn the heads (and hearts) of any sim.
What could be more attractive than a hot, musically talented guy?
Of course, just because someone is wearing a guitar pick shaped necklace doesn't mean that they actually play…
And just because someone plays guitar doesn't mean they're any good at it.
You never know, maybe the reason this CC is called the "Strife necklace" is because of the strife between actual talent and cool jewelry…
Either way, it comes in 10 color combinations, and is actually two necklaces layered together. One of them is the all-important guitar pick necklace, and the other is a simple star pendant necklace.
3.

Backwards Hat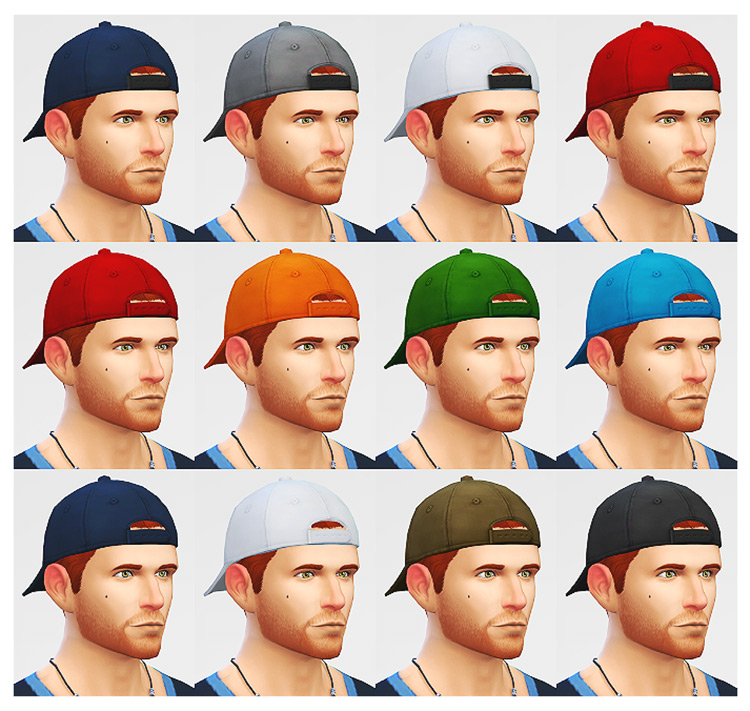 A backwards baseball cap probably isn't what you've got in mind when you're looking for accessories for men.
But you can't deny that it's a classic option for men's headwear, with or without a ballgame.
Regardless of how you feel about wearing hats backwards, it's a great piece for sims with certain personalities (I'll let you guess which personalities those are).
This particular CC is an alternative to some of the chunky hats in-game, and comes with 12 color swatches.
4.

Accessory Rolex Watches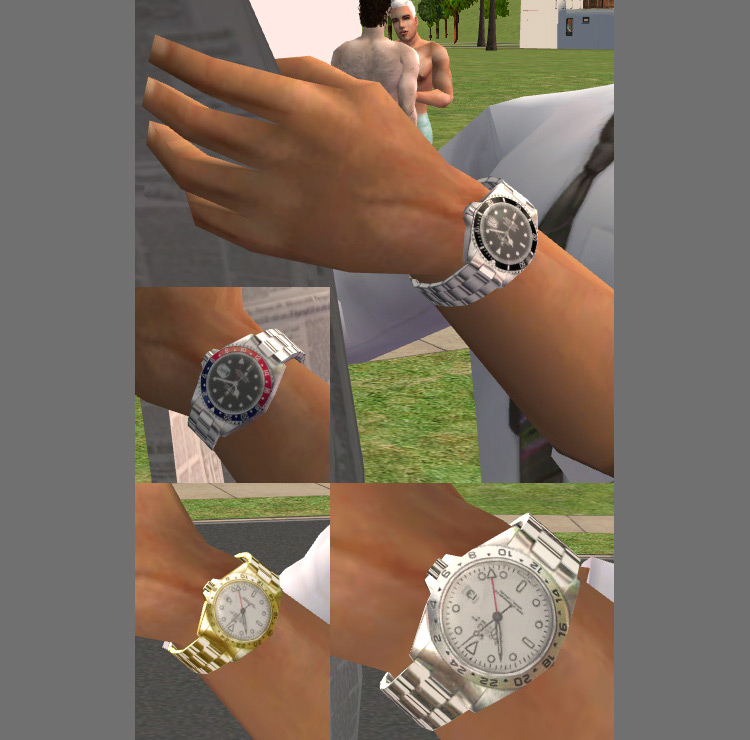 If you're going to go out of your way to add watches to your game, you might as well make sure they're worth staring at.
And what better way to do that than with one of the most iconic watch brands of all time?
That's right – all 4 of these Rolex watches could be yours (or, your simcarnation to be more exact) for the low price of one free download.
Now the real challenge will be finding an outfit that's bourgeoisie enough to match the watch!
5.

Quirky Kyimu Bracelet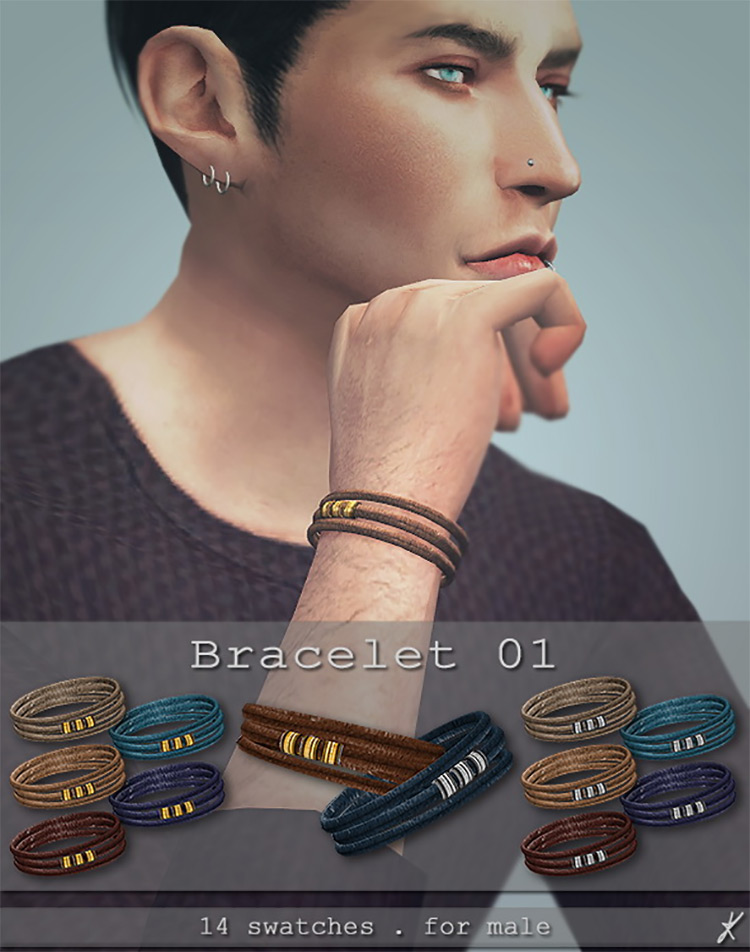 On the other end of the spectrum, we have this quirky Kyimu bracelet CC.
Just with a quick glance, you can tell that the price tag attached would never be as high as a Rolex. This wrist accessory also isn't gifted at telling the time.
But it definitely has a gift in style!
These types of bracelets are a little like friendship bracelets, but masculine. And just like friendship bracelets, they come in plenty of colors: 14, to be exact!
Watches, chains, necklaces, rings, hats, it's all good here.
6.

Ultimate Earring Collection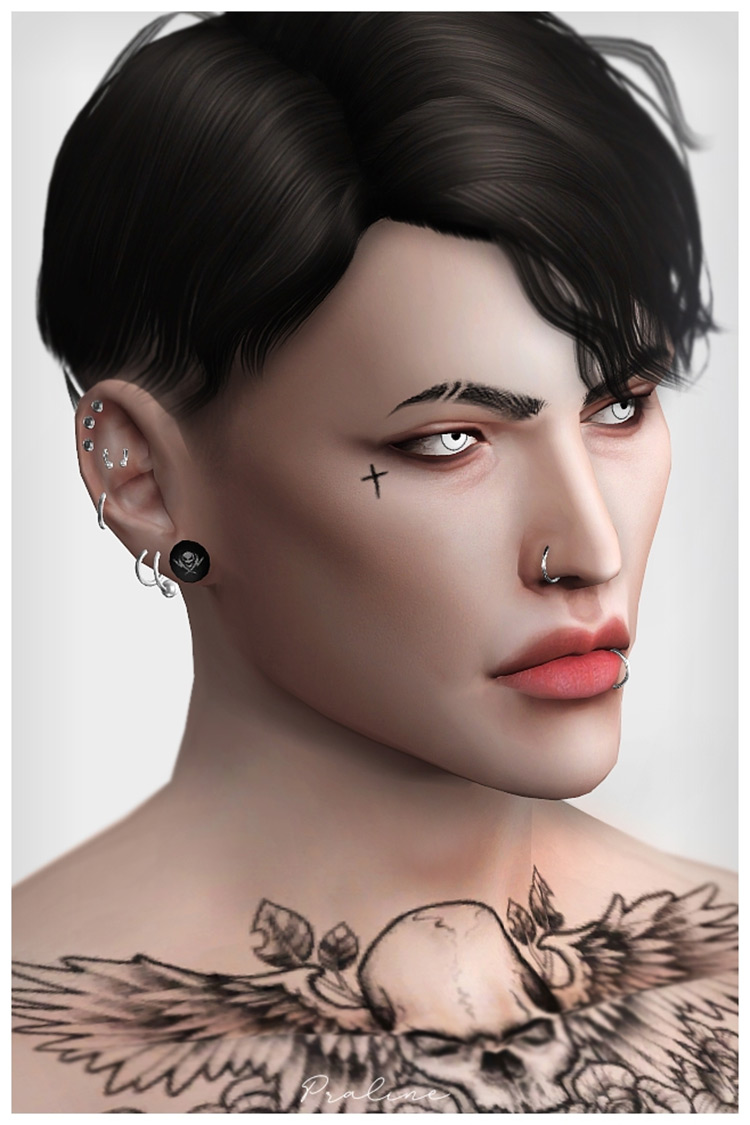 Pralinesims isn't messing around when they call this CC pack the "ultimate earring collection".
Personally, I would have settled for a hundred or so earrings.
But instead it has 255 pieces, and that's not even taking the swatches into account.
Some earrings are made specifically for men, but all of them can be used with male sims if you uncheck the gender tag – which means you have hundreds of earrings to play with.
It's safe to say you won't need to download any other earring-related CC for quite some time… even if you use a different pair in every outfit.
7.

Scorpion Pendant Necklace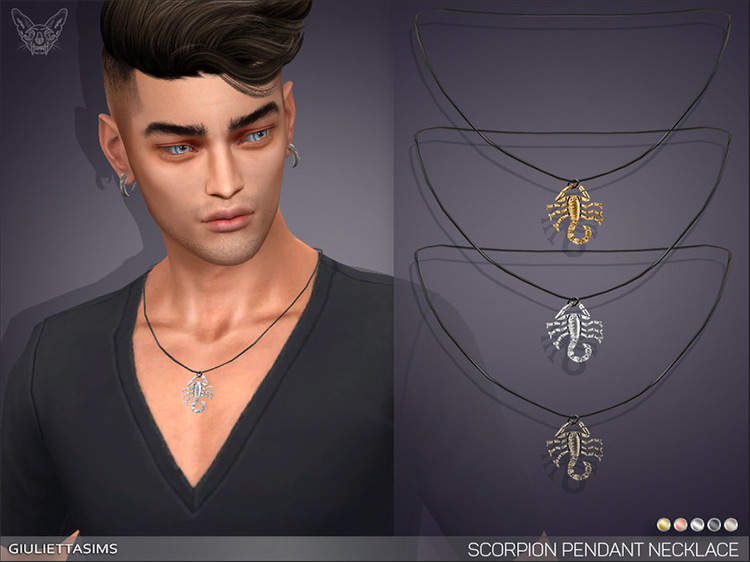 Necklace pendants can say so much about the person wearing them.
If a picture is worth a thousand words, then necklace pendants are worth a million!
This scorpion pendant looks luxurious and tough at the same time, even though it's hanging from a simple black cord.
It comes in gold and silver if you dig precious metals, and a dingier, iron color if you'd prefer it to look like it can last.
What do you think this scorpion pendant says about the sim that's wearing it?
8.

Lexel Secure Glasses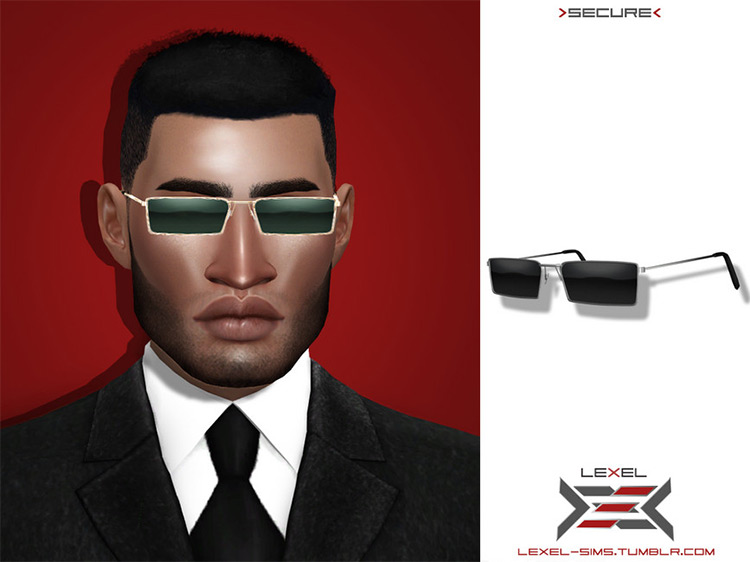 I firmly believe that everyone looks cooler in a pair of glasses.
Admittedly, there is a caveat. They have to be the right pair for the face!
These rectangular shades will suit your sim, regardless of face (and yes, that means they can be used by Sims ages teen through elder).
They're a brilliant way to class up a look, and they also happen to be perfect for a bodyguard sim.
But with glasses like these, you'll probably want to keep your sim out of fights – it would be a shame if they broke.
Although this design is one of a kind, you can get these glasses in 16 different swatches.
9.

Manifest Necklace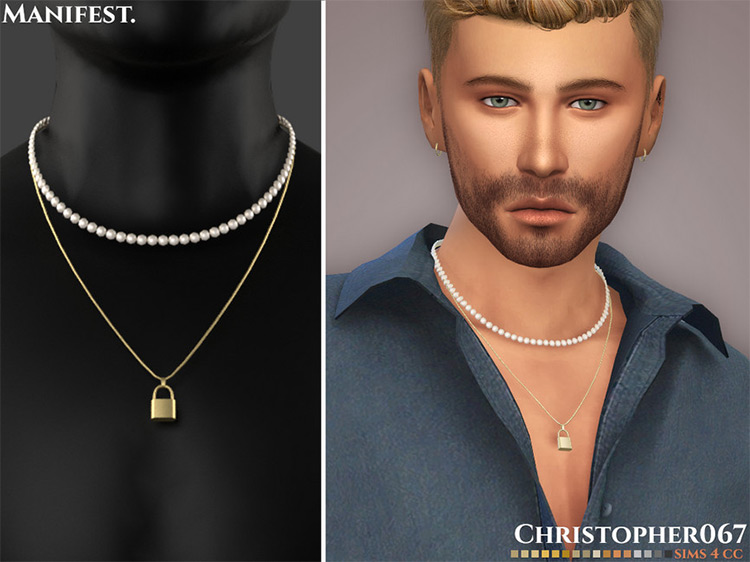 Padlock necklaces are an iconic men's necklace choice.
Of course, some people just wear them because they enjoy the design. But they can also symbolize something deeper, like locking away parts of yourself (or maybe I've watched too many cheesy romances with edgy male leads).
This layered necklace (a short string of pearls plus the padlock on a long chain) comes in 21 colors for any outfit.
What will it symbolize for your sims?
10.

Obsession Lip Chain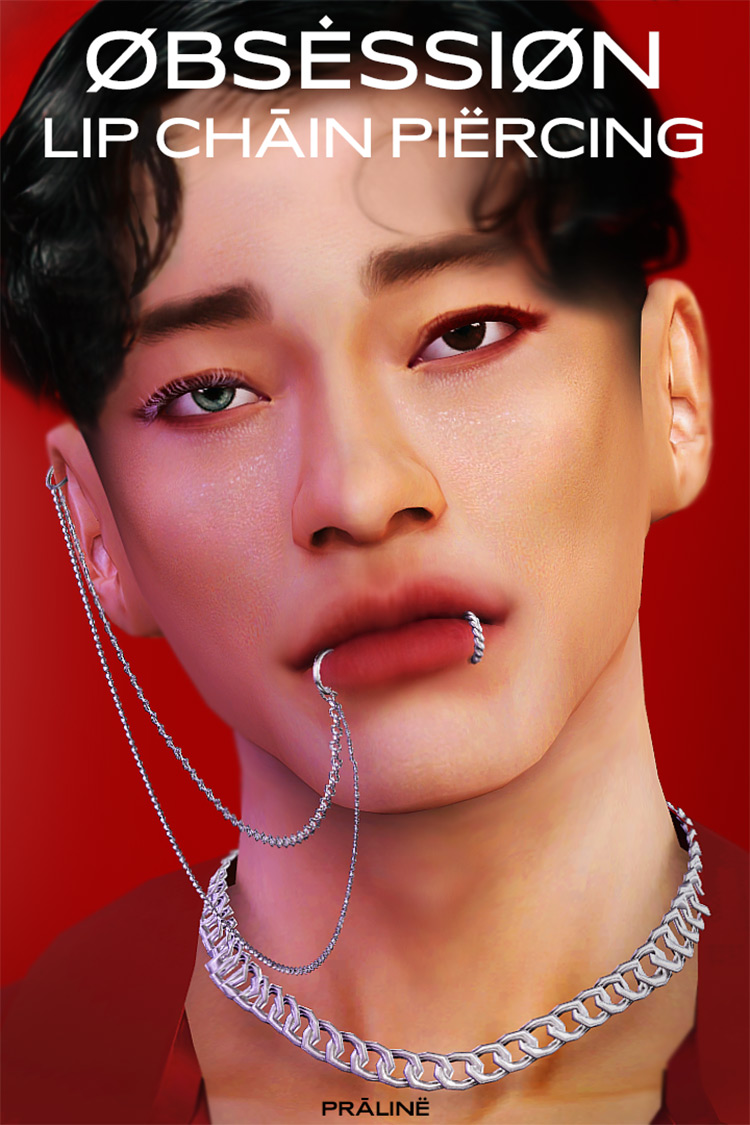 As far as creative male accessories go, K-pop has the rest of the world beat.
I will admit, some other music scenes do come close, but it's just not the same!
The Obsession lip chain is, you guessed it, from EXO's song Obsession.
It looked amazing on Chen – and it can look amazing on your sim, too.
You'll definitely have to download more CAS CC if you want to really complete the look, though!
The good news is that, unlike the real chain, this CC comes in 10 swatches. Essentially you can accessorize your sim without having to play copycat.
11.

Carved Wedding Ring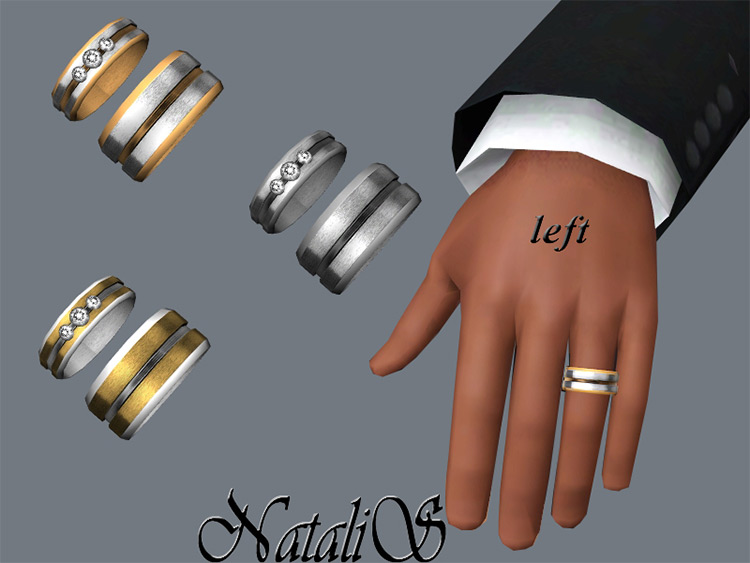 Engagement rings often have a feminine-focus.
After all, many of us have the image of a boyfriend getting down on his knee and proposing to his girlfriend burned into our brains.
But after the question has been popped, the guy still needs an engagement ring of his own! And what if he's not the one proposing?
This CC has 2 ring designs: one with diamonds for engagement, and a simpler banded one for a wedding ring.
It's the perfect set for your married (or to-be married) pair!
12.

Magnolia Necklace
"Simple is better" seems to be the theme for many men's accessories, especially when it comes to jewelry.
This necklace CC is straight up just a chain – and honestly, that level of simplicity only adds to its appeal.
With a necklace like this, there isn't a need to switch it up between outfits. It can become a signature part of your sim's look!
And it has 4 swatches (gold, rose gold, silver, and black) so your metallics can always be matching, even if you never stop using this Magnolia necklace.
To me, that level of efficiency is almost as valuable as the actual visuals.
13.

Gemini Necklace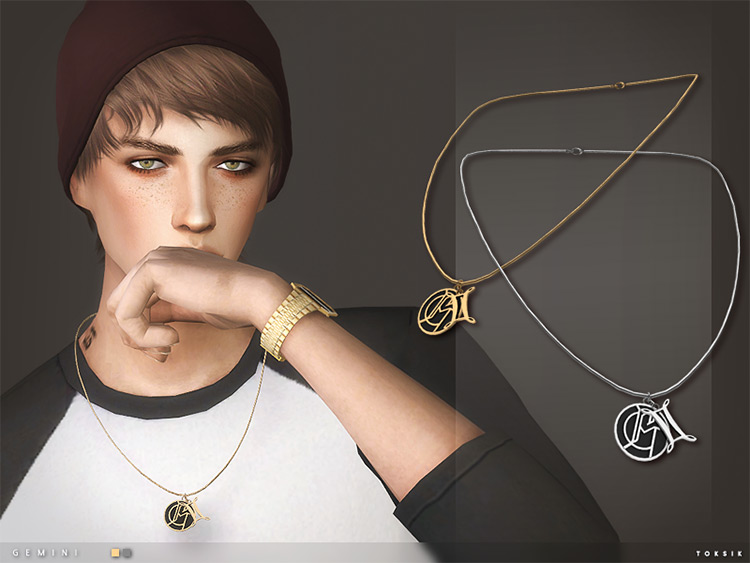 There are people who think astrology signs are a girl thing. But doesn't everyone have a sign?
There doesn't have to be anything inherently feminine about reading the stars.
Geminis are known for being social butterflies and highly curious. And more importantly, the Gemini constellation represents a pair of best-friend twins, able to stay together in the sky forever.
Of course, your sim doesn't need a twin to wear this necklace – but having a partner to wear it with (best friends, siblings, or otherwise) would still be true to the spirit of the myth.
It even has 2 swatches, one for each sim.
And this necklace is just one of many astrology-themed items you can get for The Sims 4.
Browse:
Lists
The Sims 4
Video Games