Sims 4 CC: Best Male Sweaters & Male Hoodies
This post may contain affiliate links. If you buy something we may get a small commission at no extra cost to you. (Learn more).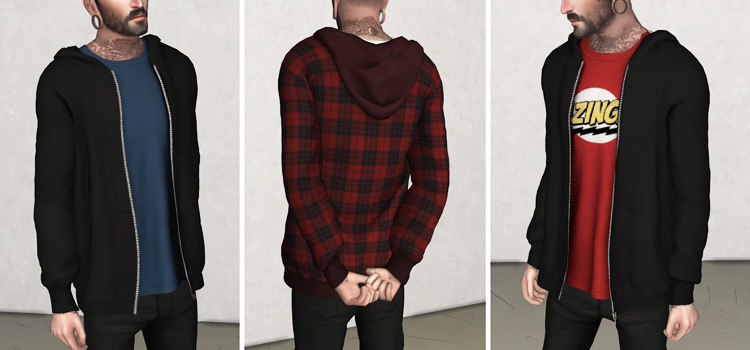 Sweaters are a staple item in any self-respecting male Sim's wardrobe. With thousands of designs on the web, it's clear that these are popular with CC creators and Simmers alike.
And there's no shortage of brilliant designs to choose from.
Usually only reserved for colder weather or winter seasons, they can either be a relaxed casual look suitable for male teens, glammed up for a more formal attire, or even a slouchy look to go over your Sims' pajamas and nightwear.
While our male Sims often lose out to the popularity female sweater designs, it's time to show the guys some love in this list of excellent custom sweater/hoodie meshes.
1.

Oversized Hoodie Mesh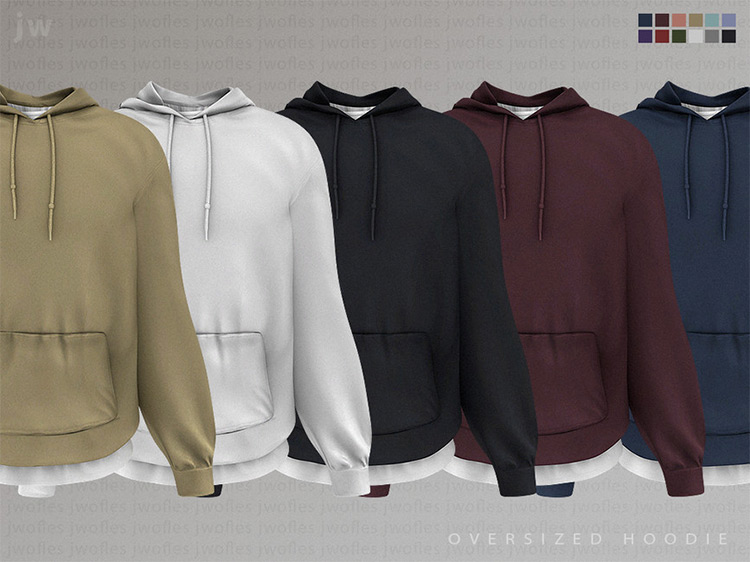 This casual oversized hoodie from jwofles-sims is the epitome of comfort, with teens up to elders able to enjoy this relaxed look.
You can see how the design includes oversized tee layering detailing, and is available in 12 different colors as well.
And as part of a set of everyday outfits for your male Sims, you can either choose this hoodie mod as a standalone, or as part of the set for extra versatility.
2.

Good Evening Blazer and Hoodie
This incredible layered blazer and hoodie combination comes as a collaboration from Simmers catsblob and ​​Waekey, available for teens, adults, and elders.
You can choose from up to 5 different color swatches too, ranging from monochromatic to bold complementary colors.
All these designs make this CC perfect for dressing down a normal everyday look, or dressing up a fun party outfit for a night out on the town.
3.

Zip-Up Hoodies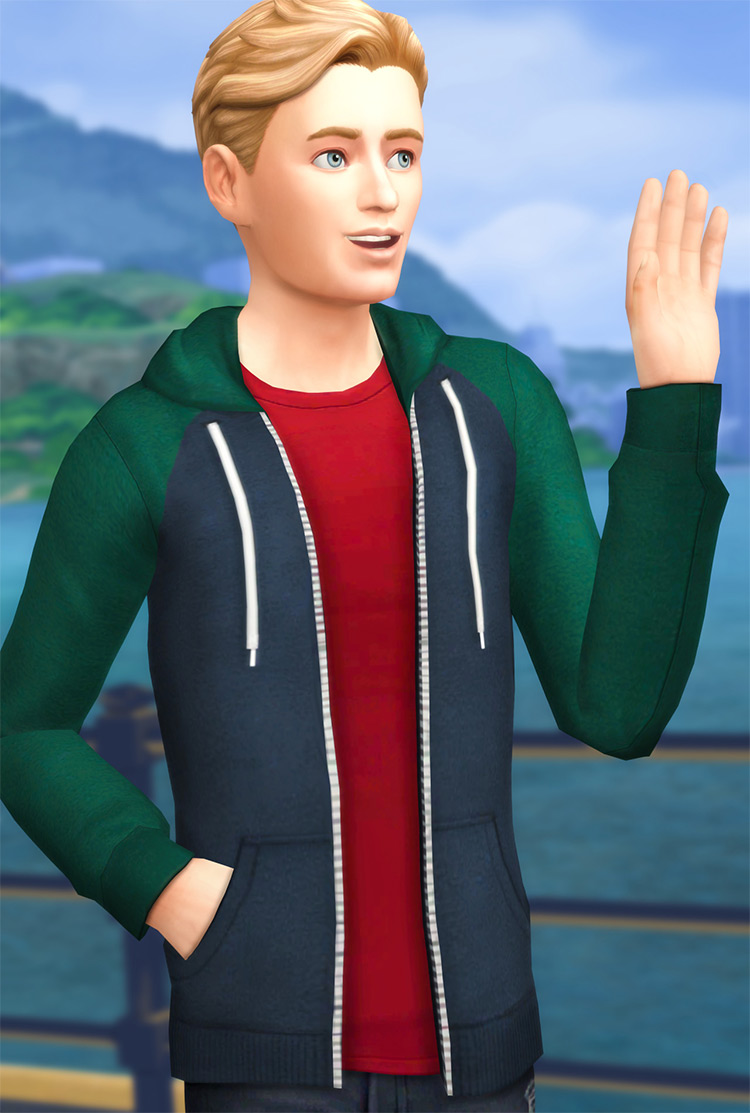 marvinsims gives us these color block hoodies, and they're a fantastic addition to your Sim's wardrobe.
These layered hoodies come in 16 different color swatches, so you can choose either a muted color palette, or something more eye-catching.
And with an added plain crew neck base t-shirt and drawstring detail, these hoodies are also base game compatible to suit any Simmers set-up.
4.

Layered Sweaters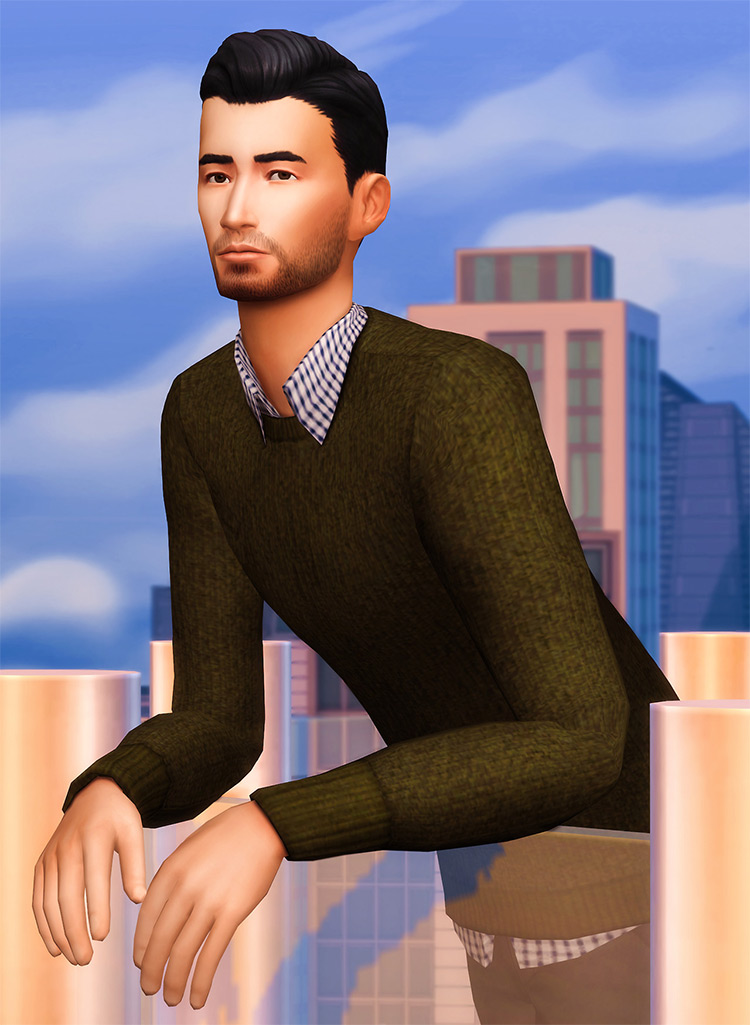 This long-sleeved layered sweater design also comes to us from marvinsims – and it looks brilliant!
It can work either as a dressed-up Everyday outfit, or a neat Party outfit, perfect for nerdier male Sims in your neighborhood.
Choose from 12 different color swatches to mix and match with an added undershirt with collar detail.
Note: the Get Together expansion is required for this sweatshirt to appear in CAS mode.
5.

Simple Hoodie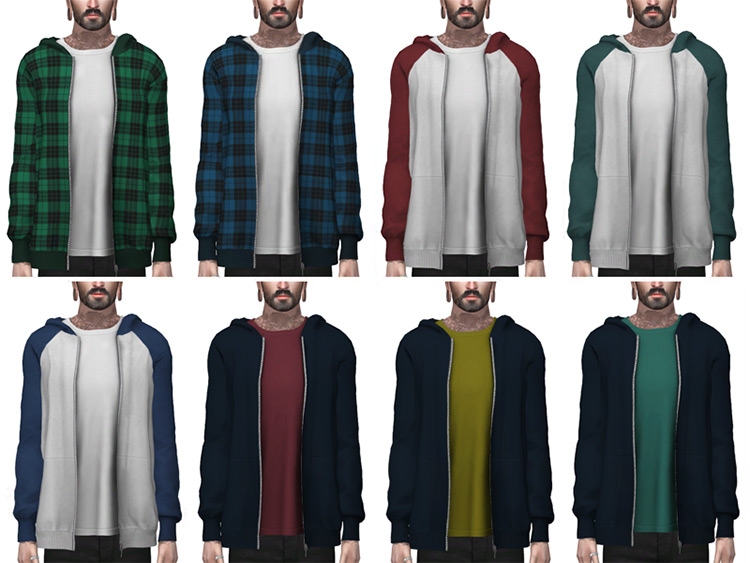 These slouchy open hoodies from darte77 bring your male Sims slap bang into the present day with cool contemporary designs (spot the Batman tee!)
Extra zip detailing and layered shadowing adds an extra touch of realism to this mesh.
Available in 37 different color swatches, there's plenty of choices for your laidback lads, ranging from a plain black hoodie to color-blocked and checkered patterns for some extra variation.
6.

Preppy Shoulder Sweater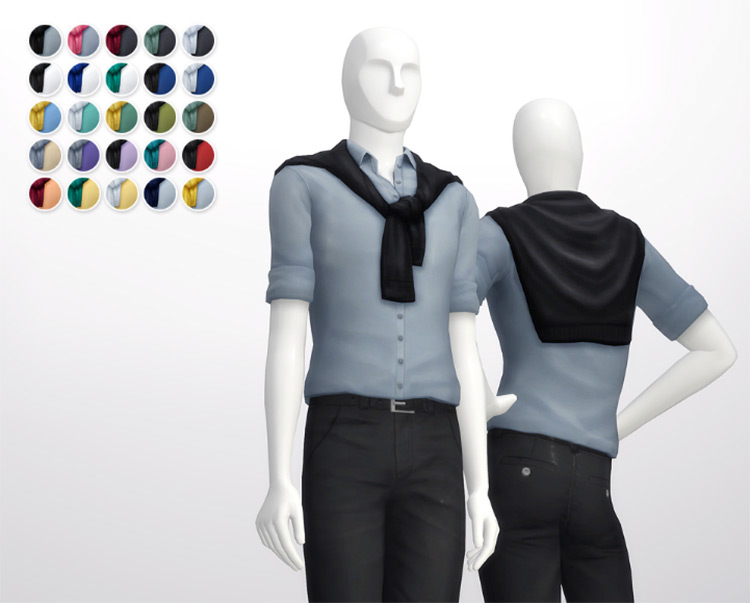 For a more carefree look, check out this suave over-the-shoulder sweater CC.
Available in 25 different colors, you can choose from either classic white shirts, or bolder, more saturated colors.
With highly-detailed tied sleeves, and a complementary colored collared dress shirt with trouser tuck, you can simplify any formal or party look with ease – making this a perfect selection for your preppy or more traditional carefree male Sims.
And it works from teens all the way up to elders.
7.

KK Sweater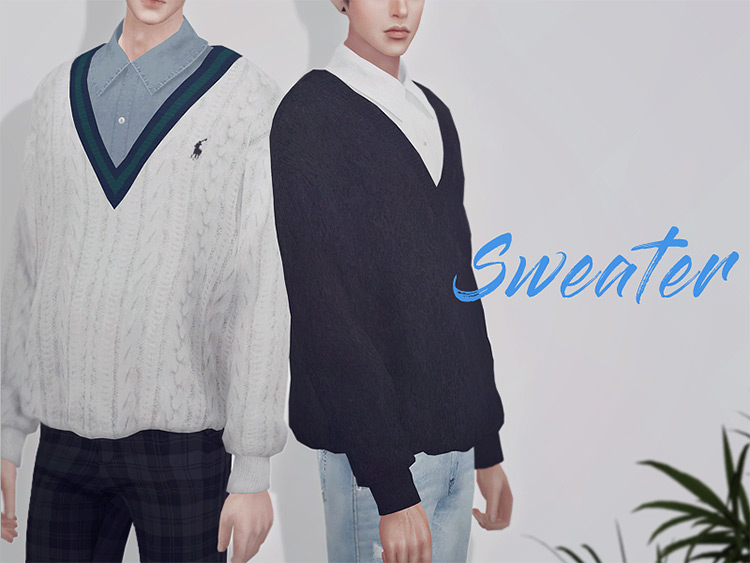 Are your male Sims headed off to college?
Then make sure to pack this stunning sweater in their luggage before they leave!
This amazing design from KK's comes in 14 different colors, ranging from knit patterns to casual fleece textures. Inspired by yachting and boating outfits, you can even find a few designer logos scattered into the mix.
Not only that, but you can also change the undershirt design with a selection of 13 different color swatches, found in the Accessories section of CAS Mode.
8.

Turtleneck Sweater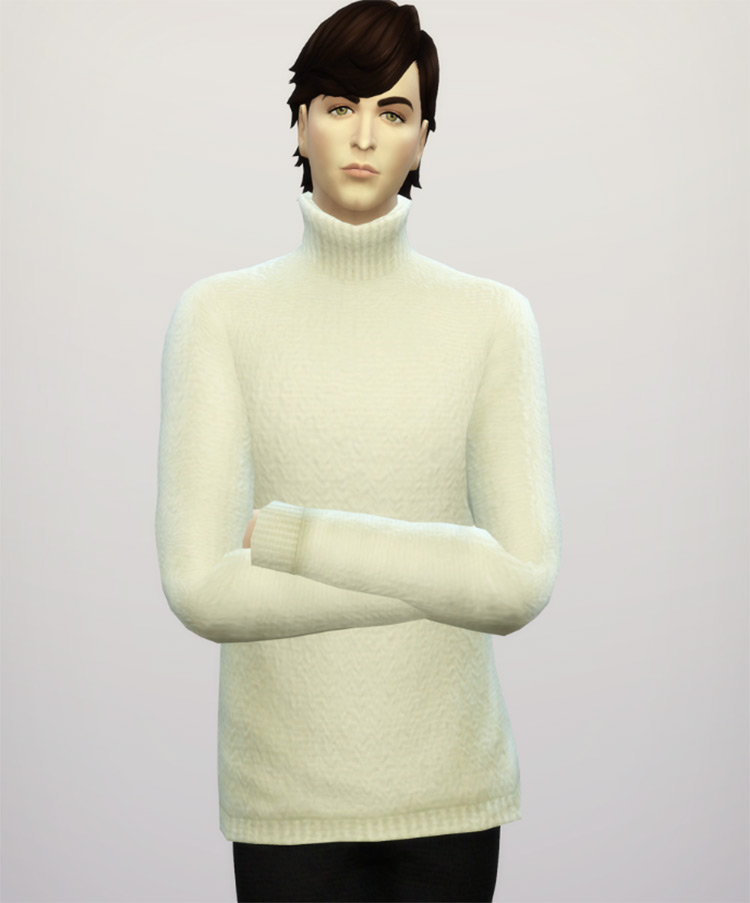 Another creation here hosted on Naver, this iconic turtleneck sweater was made famous by Dwayne 'The Rock' Johnson.
And it is a fantastic throwback outfit for any self-respecting guy Sim.
Great for dinner parties, casual club nights, or even as outerwear on a crisp winter's day.
This sweater design comes in 16 different color swatches, all ranging from 12 solid block colors to 4 ombre gradients for an extra funky twist.
9.

Male Sweater 3 Pack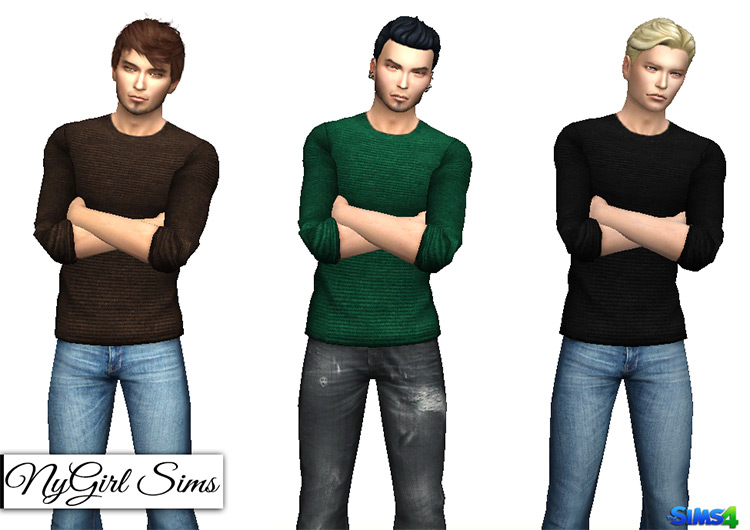 These roll-sleeved sweaters come as a pack of 3 different knits, all created by NyGirl as conversions from TS3 and TS4 (with Maxis Match textures).
Choose from Rib Knit, Diamond Knit, and Roma Knit, with each of the 3 textures coming in 10 different color swatches for a total selection of 30 different sweater looks.
These are perfect for a party look with patterned trousers and boots, or a dressed-down everyday look with casual jeans.
10.

Ripped Knit Sweater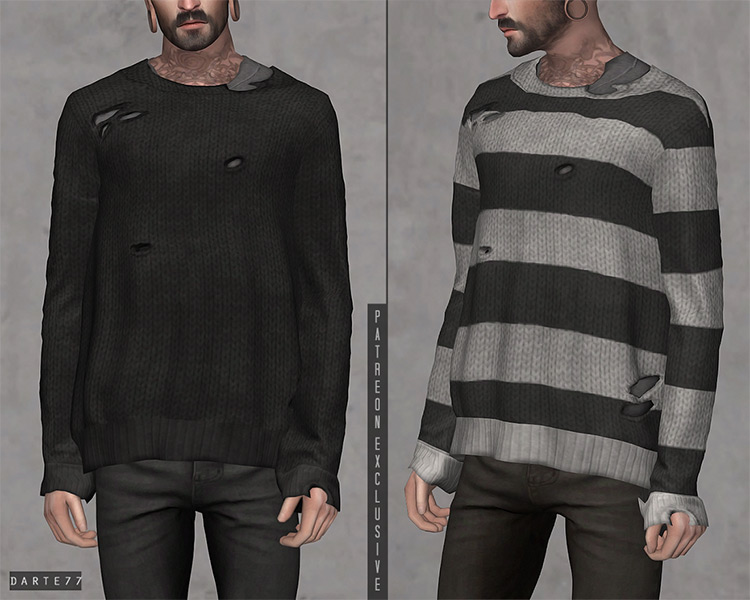 For something a little more edgy, try this ripped knitted sweater design by darte77.
It's available in 11 different color swatches in a moody palette, and you can choose from either a solid color or striped pattern design.
With intricate knit detailing and additional rip textures integrated into the mesh, this is a great CC to grab for anyone looking for more realistic looks – and for players who prefer Alpha, or those who don't mind a lack of Maxis Match textures.
Browse:
Lists
The Sims 4
Video Games