Sims 4 Maxis Match Afro Hair CC
This post may contain affiliate links. If you buy something we may get a small commission at no extra cost to you. (Learn more).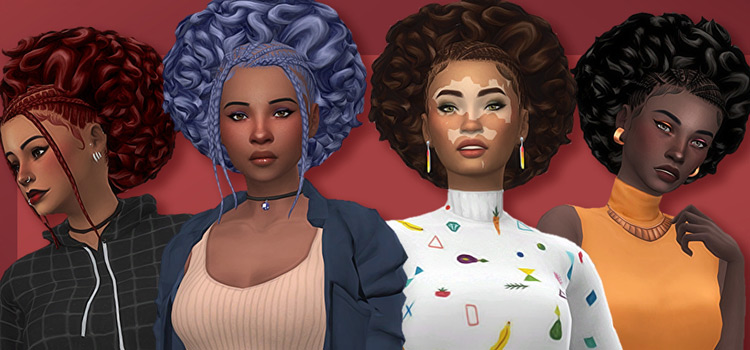 It goes without saying that afros are one of the most recognizable styles ever.
You know one when you see it, because this is one look that you can't go wrong with.
Regardless of a Sim's age or gender, there's something custom out there for them. At last, players can add some much-needed diverse options to their Create-A-Sim adventures with this list.
1.

Sheabuttyr's Afro Collection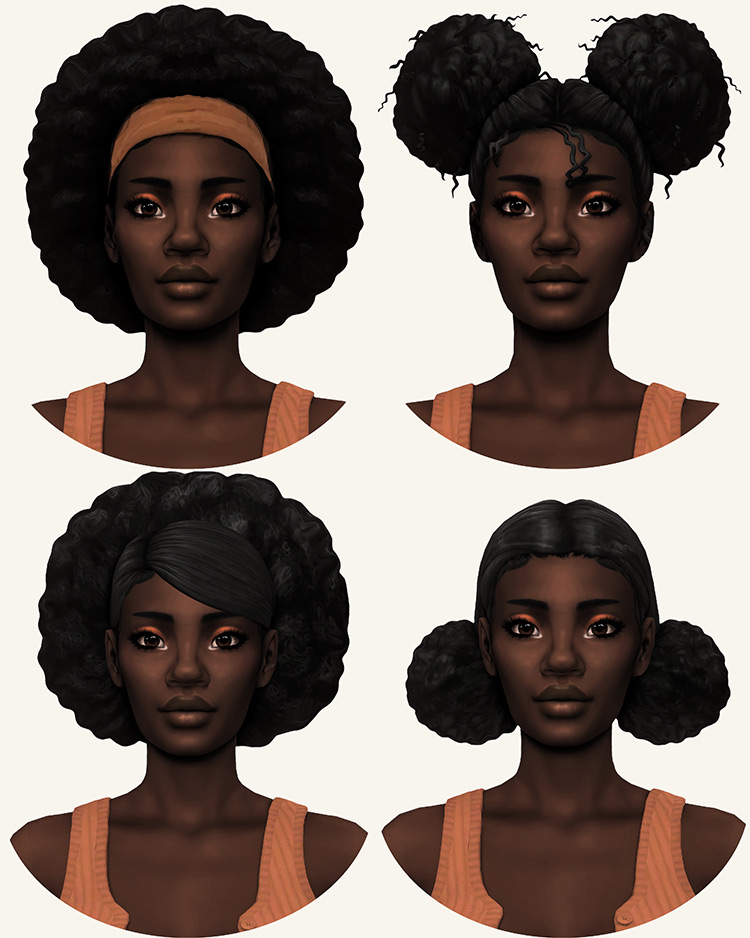 Here we have one of the largest single releases of afros ever to grace TS4. All sorts of variations are featured, even including updos.
But this is really where it's at for that classic look. Styles both big and small are available, and they're super high quality.
2.

Jada Hair v4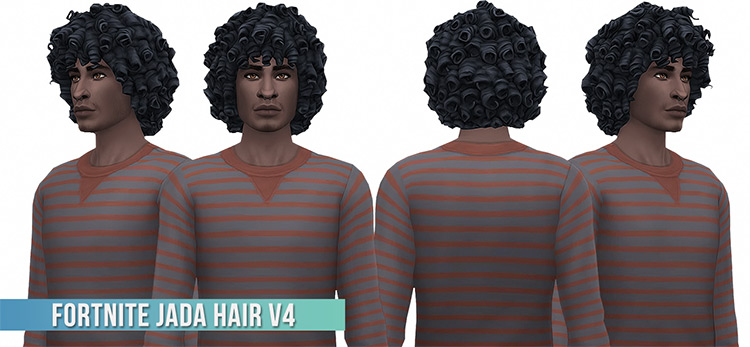 The Maxis Match look has always been closely linked to clayified hair.
But as time has gone on, Simmers have been able to add more texture.
These curls have a stunning amount of detail. The design just looks so cool and laid back!
3.

Peachibloom's Child Afro
Most Simmers would agree we need way more stuff for Sims of color. So anything for the kiddos is a welcome addition in my book.
Here, the tousled hair from Toddler Stuff has been converted for older children and made BGC. Don't worry, it's still super cute.
4.

Damien Hairs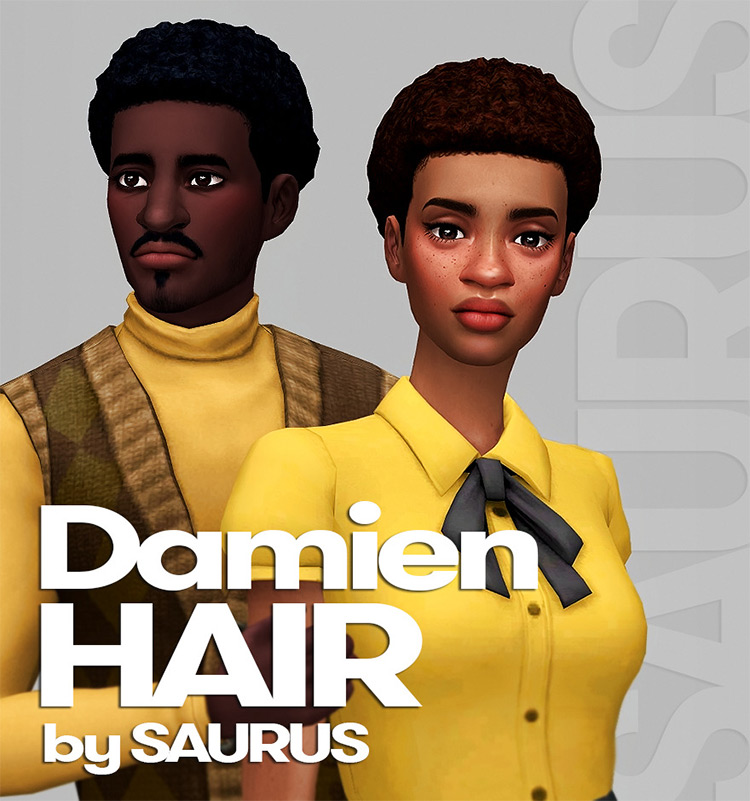 Saurus is notorious for bringing us diverse CC so it should come as no surprise that the Damien Hair is unisex.
These afros are of the shorter variety, and the texture is really well done. It's a really solid addition to TS4 all around because it's just so timeless.
5.

Alice Afro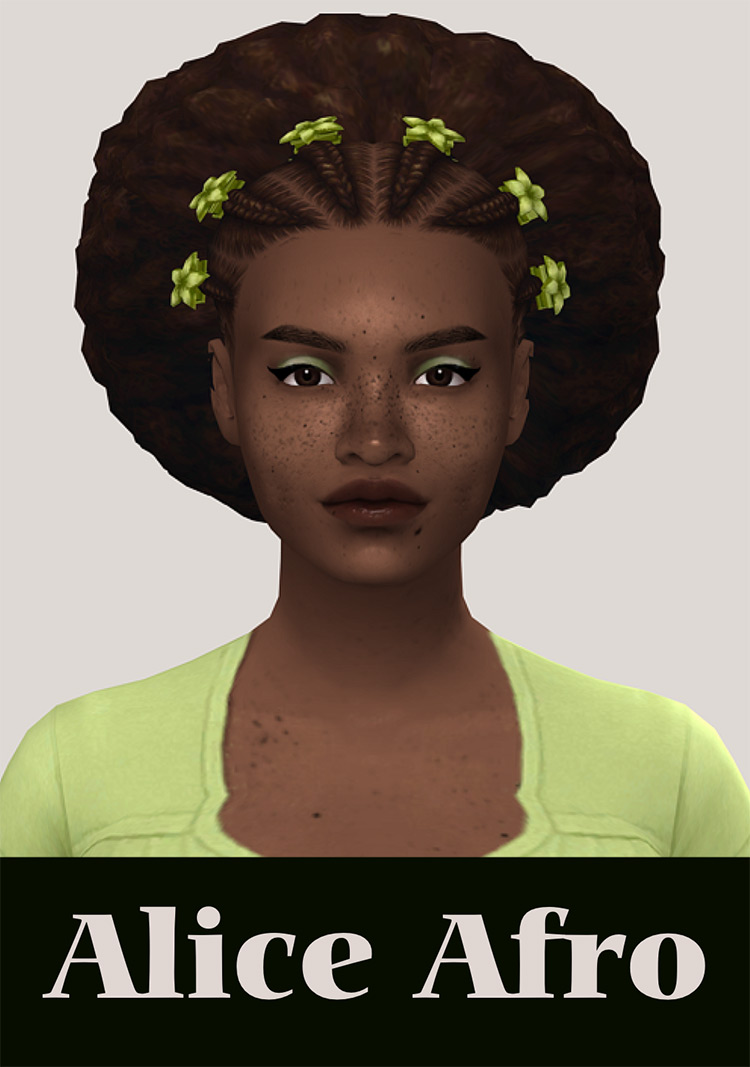 This isn't your standard afro.
It's partially braided and got accessory flower clips!
I mean, the Alice Afro is absolutely packed with style and personality. There's literally no context in which this won't be gorgeous. Sims can wear it year round, for any and all occasions.
6.

Adjoa Hairstyle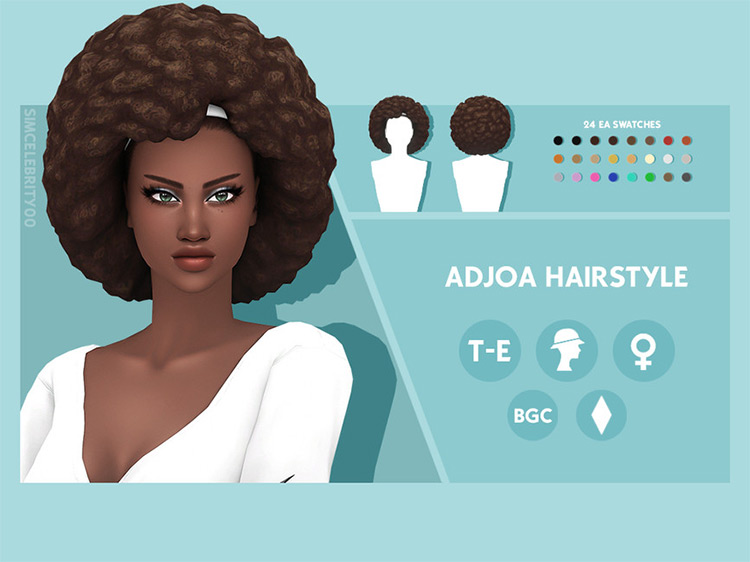 Here's an option that is a little more voluminous than most of what we've seen so far. Hey, I say the bigger the better, and many Simmers are on the same page!
These rounded, thick waves are complemented by a lovely built-in headband.
7.

Fro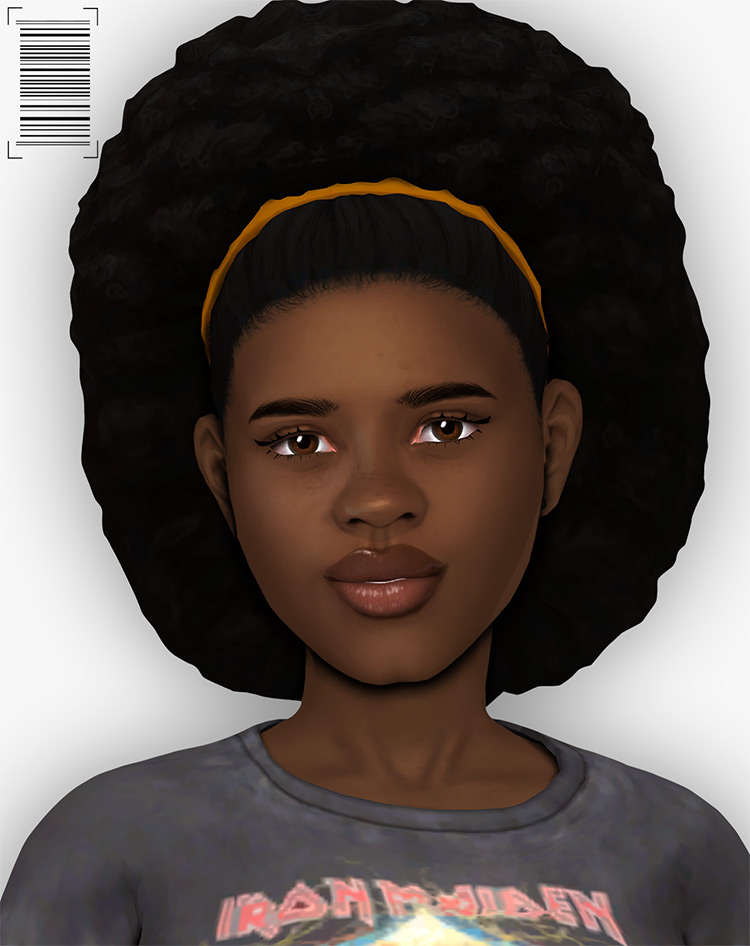 The creator of this CC really went all out for the details.
It's easy to just sit and admire the flawless texture and insanely realistic hairline.
But we also have an accessory headband again! That overlay, found in the lip ring category, comes in 21 swatches.
8.

Phoebe Hair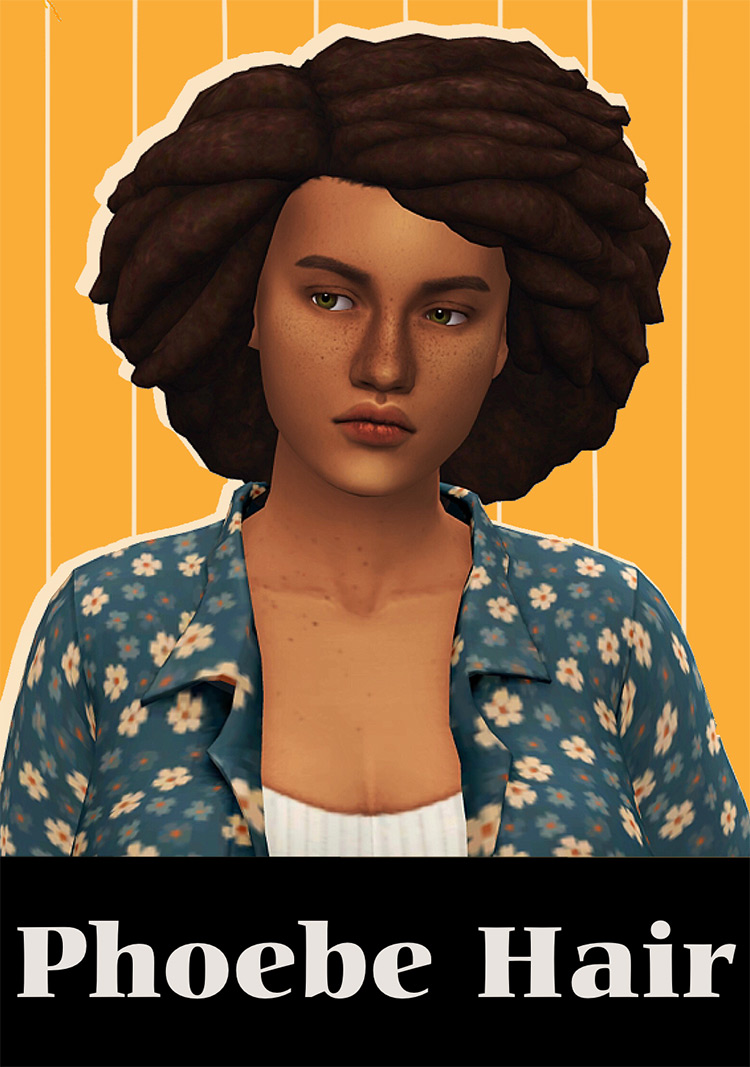 Sometimes, EA hairs just need a little more styling, or a little less of an unrealistic appearance.
As it's always been, the Phoebe Hair is side parted, thick, and glamorous.
But a few basic tweaks have provided a good upgrade. Now we're covered as far as this BGC afro goes.
9.

Colten Hair
I just love slightly wild hairstyles. It's a fun vibe for any age, and these messy curls are perfect for that.
And, just to make it even cooler, special swatches are available! The creator used Pyxiid's popular Witching Hour palette, which is packed with vibrant, unnatural colors.
10.

Tight Curls Bandana for Toddlers
Just because they're barely toilet trained and can't be left unattended doesn't mean toddlers shouldn't be fashionable.
These coils are being managed splendidly by a pretty little bandana. Its design varies depending on the hair swatch so it's kind of out of your hands.
Fortunately, all of them are really versatile!
11.

Shay Hair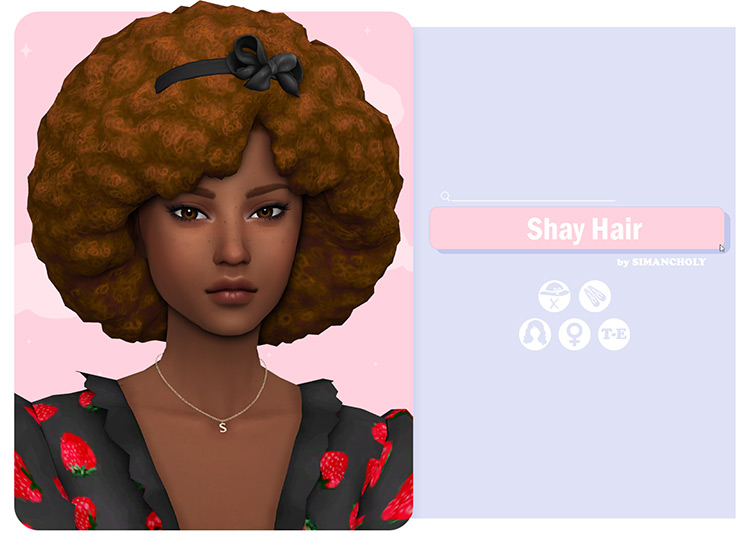 One of the base game hairs has been mildly reshaped again here, this time by Simancholy.
It looks great, but the best part might just be the brand new headband. Obviously, this is one style that often isn't accessory compatible in TS4 so lovely little additions like that bow are extra special!
12.

Terra Hair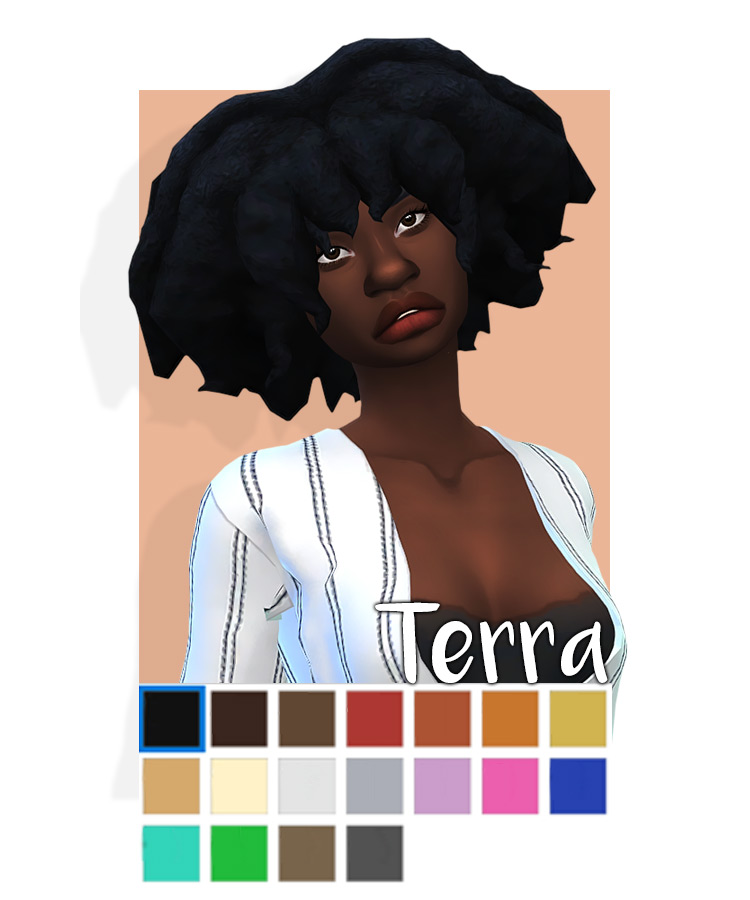 What's so awesome about this one is the texture.
It's just so realistic, without sacrificing the Maxis Match look whatsoever.
This low 'fro has got a really unique look. The youthful feel will honestly be a plus for Sims both young and old.
13.

Afro Band Flower for Girls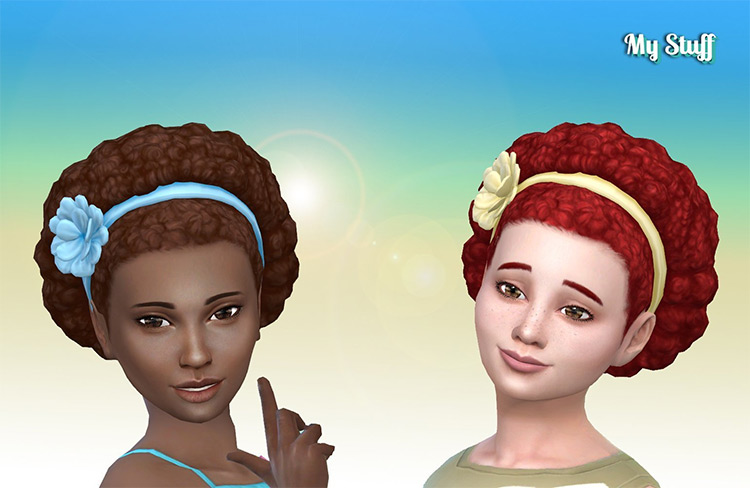 Eagle-eyed Simmers may recognize this as another one that was originally for toddlers.
Ah, who am I kidding? There's no forgetting that beautiful flower headband!
The only difference between the original and this is that now children can wear it. That alone is enough to make it a must-have hair for toddlers.
14.

Tamara Hair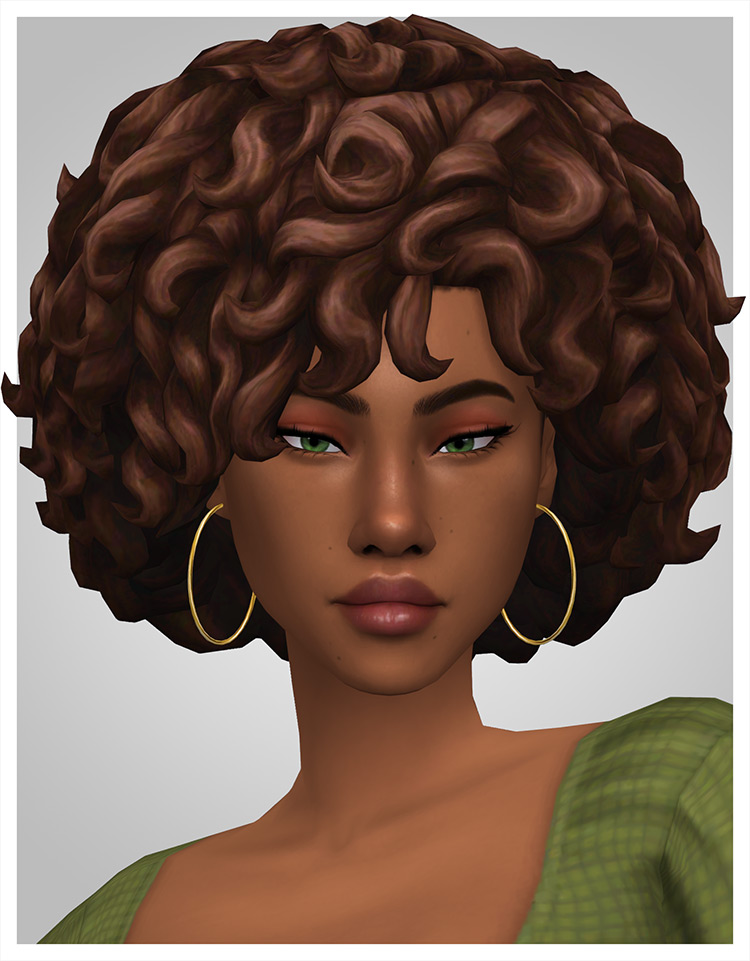 Aladdin-The-Simmer has blessed us with another classic type of afro. These perfectly styled short waves are amazing, as well as exceptionally feminine.
Sometimes simplicity is just what you need, so this might be another one that leaves you wondering how you ever played without it!
15.

Nehir Hair
Such big hair on a tiny child is absolutely precious.
This updo is so charming and has tons of detail, too.
There's just no scenario or outfit that the Nehir Hair won't be adorable with. And the details deserve some appreciation too. The texture, from the hairline to the curls, looks incredible.
16.

Void Hair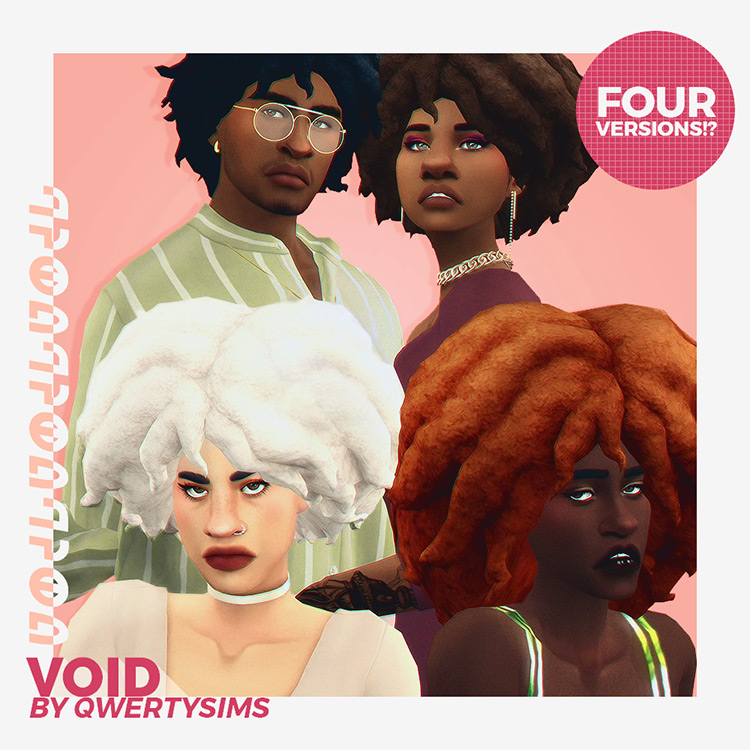 If it's a lot of personalization you want, then this set will surely steal your heart.
Four variations of the same thick afro are available. Each one differs in size, ranging from rather short, to considerably longer and larger.
They're all stunning, though, and there's even an ombre accessory!
17.

Afro-Disiaque
Who would've guessed that by simply altering the hairline, an afro could go from feminine to masculine? Certainly not me!
Rope's edits may be simple, but they paid off in a big way. Now your guys have a lowkey, rounded option, too.
18.

Dizzy Hair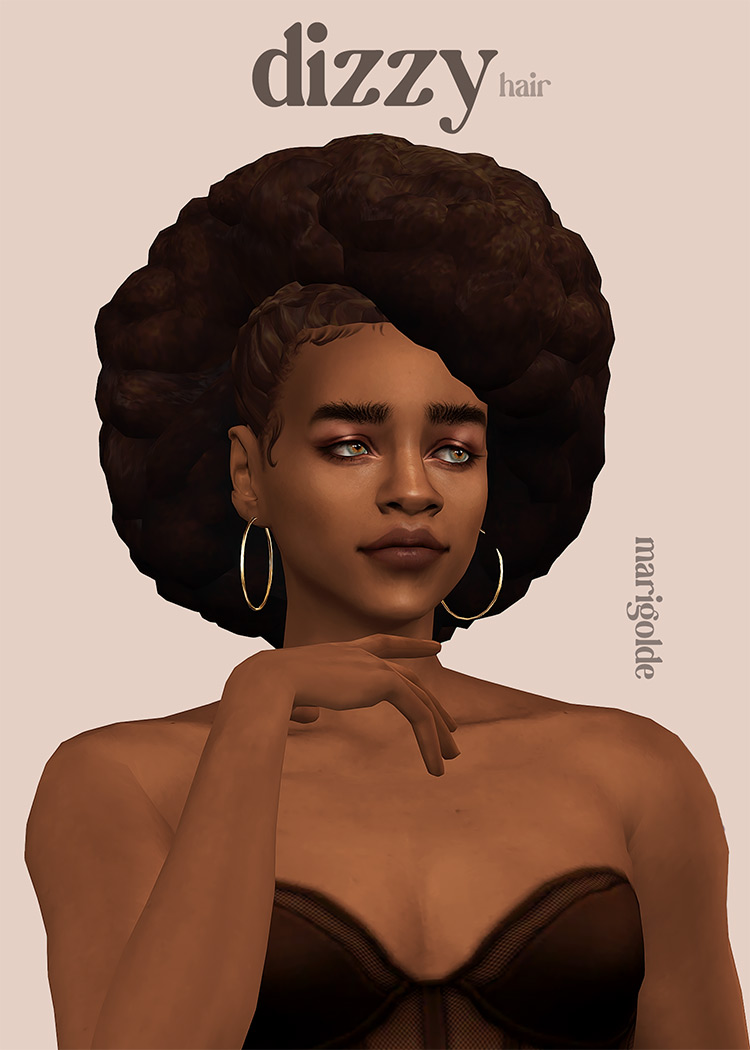 Marigolde's Dizzy Hair is another is another typical afro, with a subtle, more modern twist.
One part near the front is much closer cropped and there are a lot of baby hairs. However, the bulk of the hair is puffy, and beautiful through and through.
19.

Janette Hair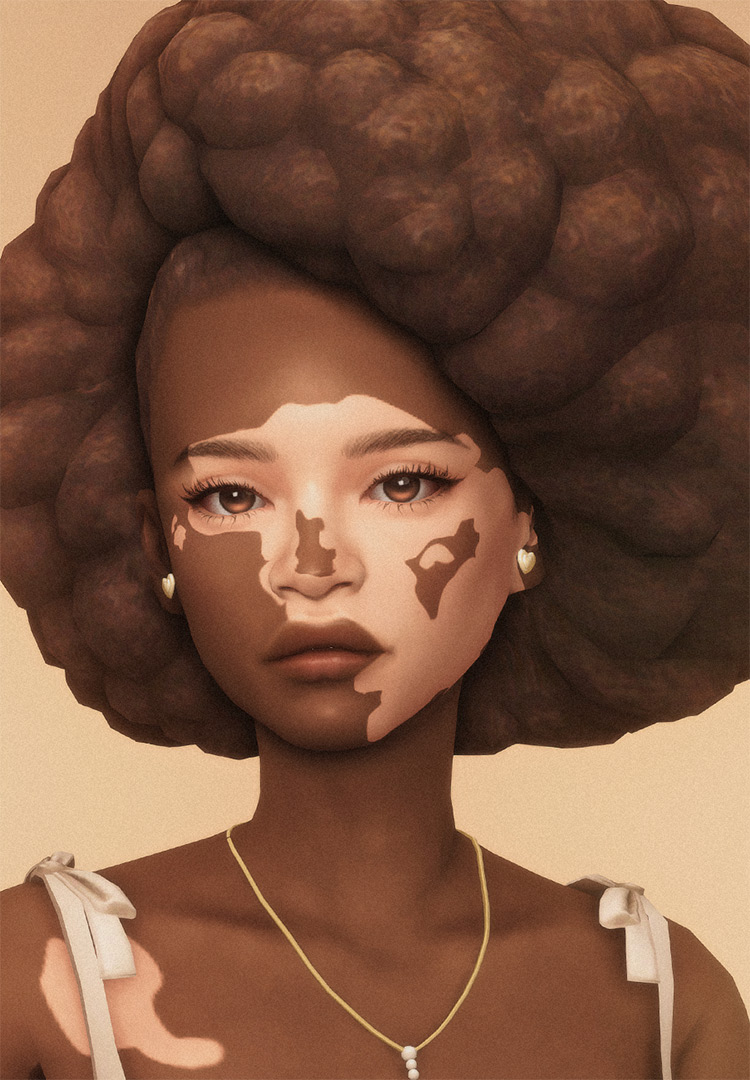 Custom content is great for thinking outside the box. And this asymmetrical afro provides us with something totally original.
Every inch looks as light and fluffy as clouds in the sky. There's just something so naturally stunning about this.
No matter the angle, you're bound to treasure it!
20.

Afro Short Edit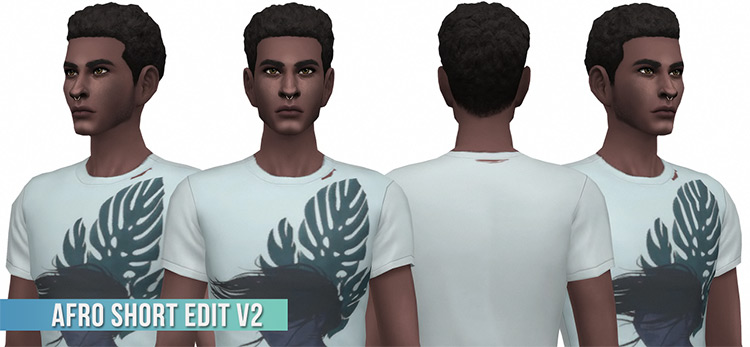 Here's three more options, just for the guys this time.
They each vary a bit in size and volume, but all are great additions to CAS.
And amazingly, you get a total of 65 color options! Obviously that's a huge range of shades, including pink, white, green, and more.
Browse:
Lists
Maxis Match
The Sims 4
Video Games