Best Sims 4 Maxis Match Disney CC (All Free)
This post may contain affiliate links. If you buy something we may get a small commission at no extra cost to you. (Learn more).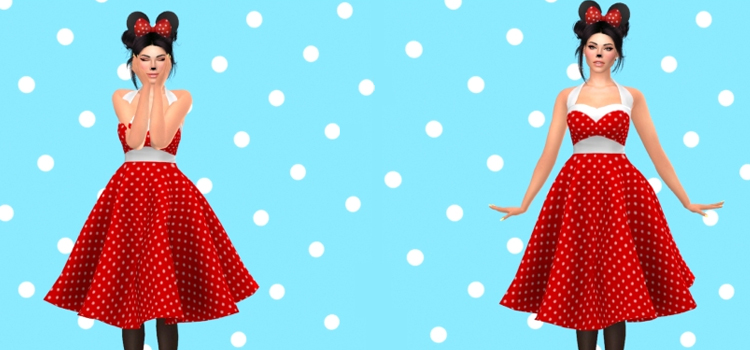 In a world where most entertainment has gotten darker, Disney continues to be like a ray of sunshine for millions of people around the world.
Disney can be incorporated into your game in many ways – not only including CAS clothes, but also through decor, recolors, and even wall coverings too.
This collection of Maxis Match stuff should have a little something for every Disney fan.
1.

Disney Tattoo Set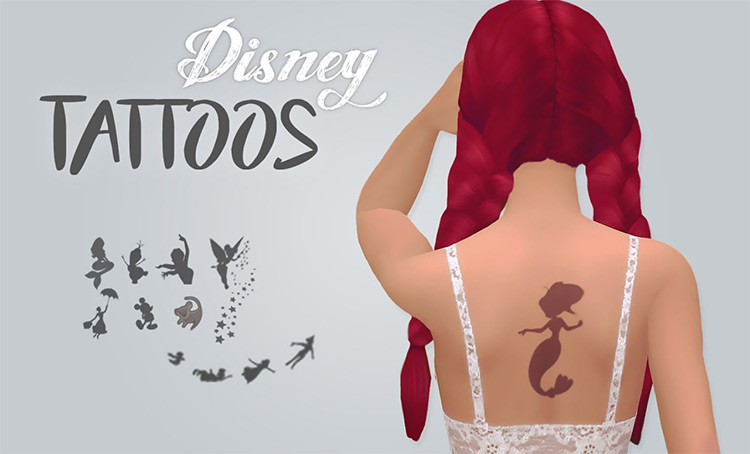 For a fun and lighthearted tattoo, you won't find much better designs than the ones that are already out there courtesy of Disney.
There may be just 8 swatches but they come with a lot of variety, you'll have multiple options as for where they'll go.
2.

Disney Princess Wall Art For Kids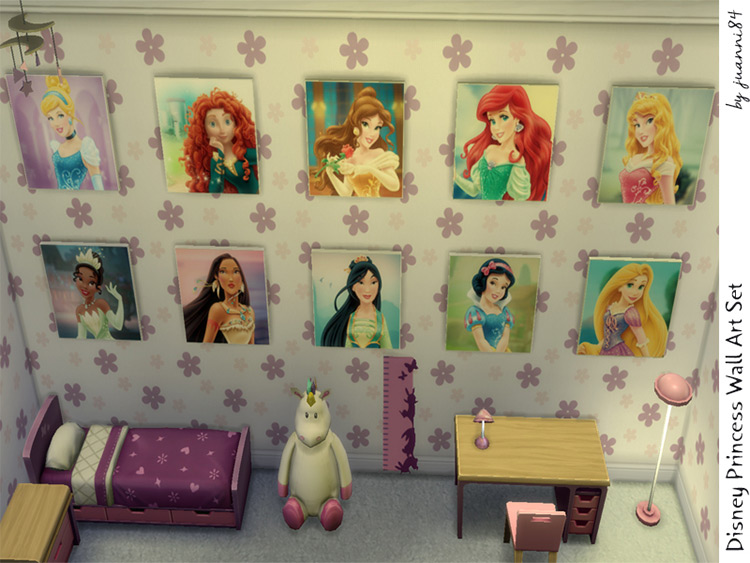 What's cool about this is that while most of us probably had posters of these princesses stuck on the wall with tacks or tape, Juanni84 has got something a little nicer for our Sim kids.
All of these are a true work of art, printed on a decent sized canvas.
3.

Elsa's Traveling Outfit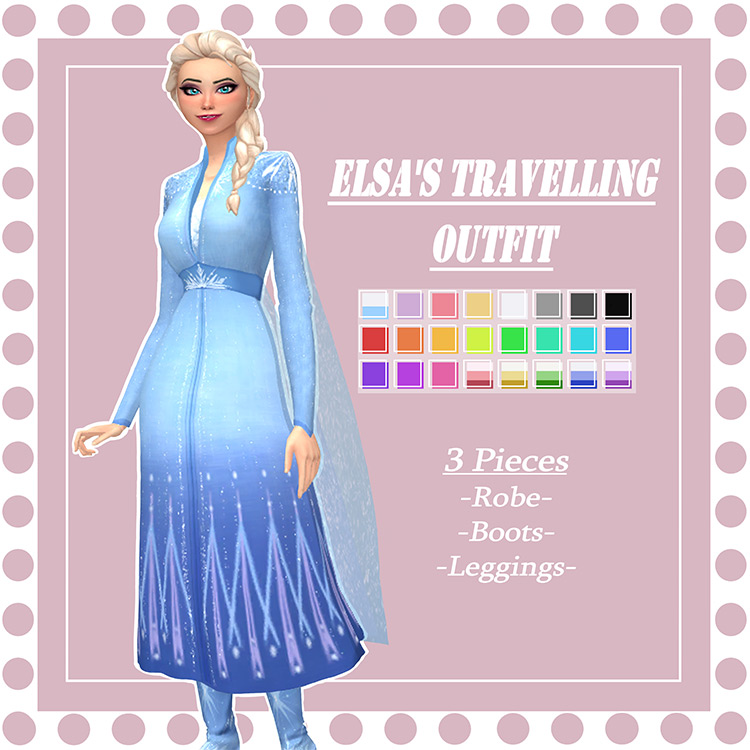 Your favorite wintertime movie can be brought into your favorite year-round game with this fun set.
Whether you want to recreate Elsa herself or just give your Sim her threads, this traveling outfit is an exact replica and it's flawlessly Maxis Match through and through.
4.

Mickey Mouse PJ Bottoms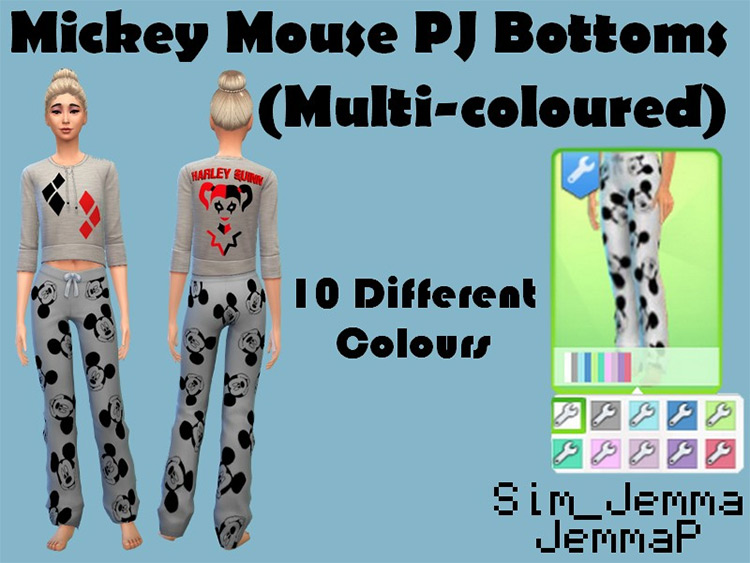 Simple edits like this are so awesome because although the creator just added Mickey to the base game sweats, they look like something you could really buy.
They'll blend right in with the rest of your Sim's wardrobe, and give you a cute new PJs option.
5.

Winnie The Pooh And Friends Wallpaper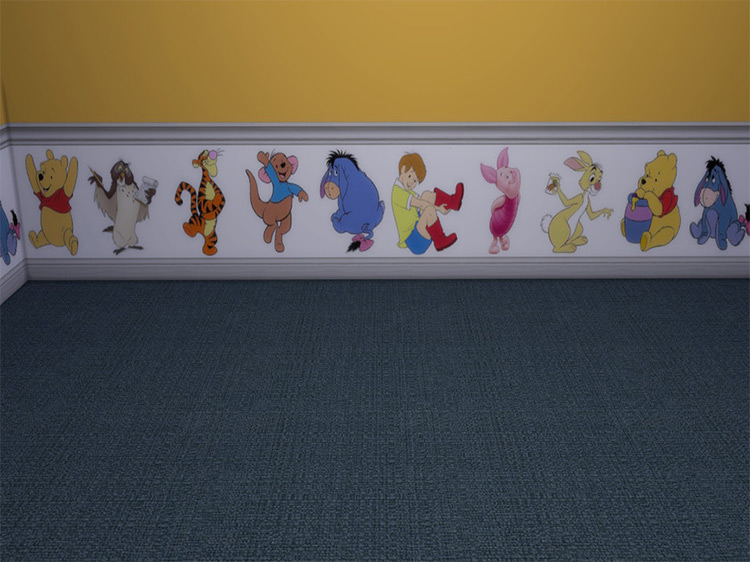 This wallpaper, which features Pooh and all of his pals as well as Christopher Robin, will be downright adorable in your Sim's home.
You can use this for a truly nostalgic and sweet kid's room and it's perfect because the characters are large, but the pattern isn't too busy.
6.

Soft Boy Shorts Set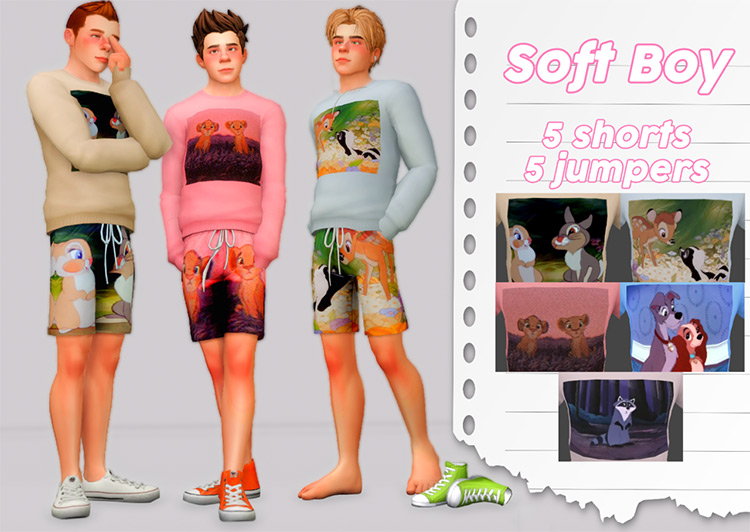 The unique swatches of this set can be easily mixed and match other attire.
What makes these so special is that they're the only CC to incorporate characters from Bambi or Lady and the Tramp in any way.
Oh, and there's Meeko, the raccoon from Mulan!
7.

Lion King Shirt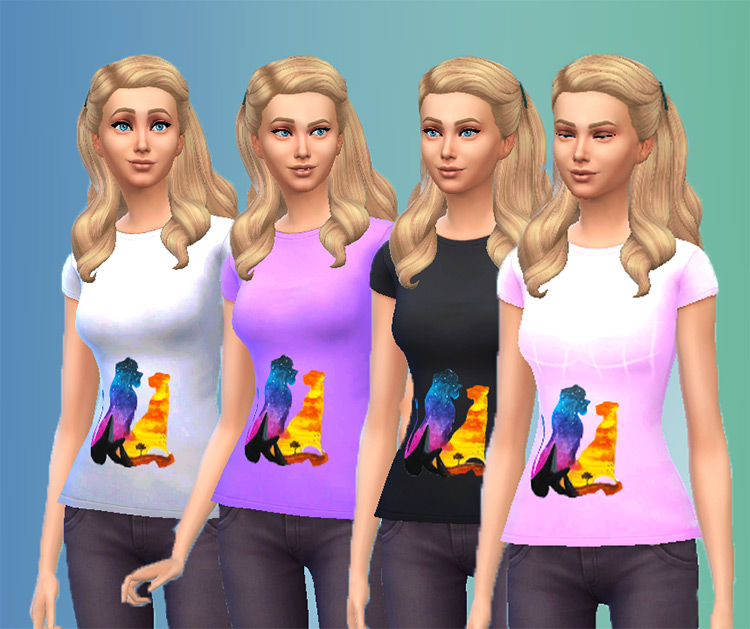 The creator of these epic tees for women took an original approach by giving Simba and Nala's silhouettes a scenic look.
They've got the beautiful, vivid colors of the Pride Lands at both night and day, but you can still easily tell who's who.
8.

Disney Princess Bedroom CC Set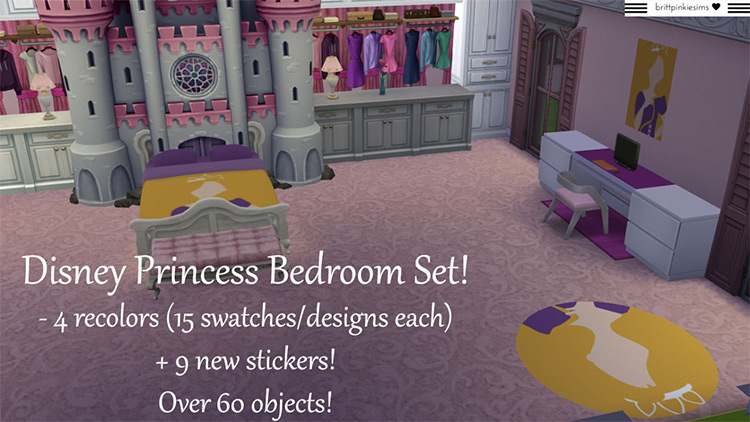 A setup as elaborate as this might break the bank in the real world but this massive castle and its matching decor are all base game compatible.
Your Sims don't have to live in a palace to give their little darling the bedroom of their dreams.
It's made easy here with so many recolored items.
And it's 100% Maxis match, of course!
9.

Disney Toy Story T-Shirt for Toddlers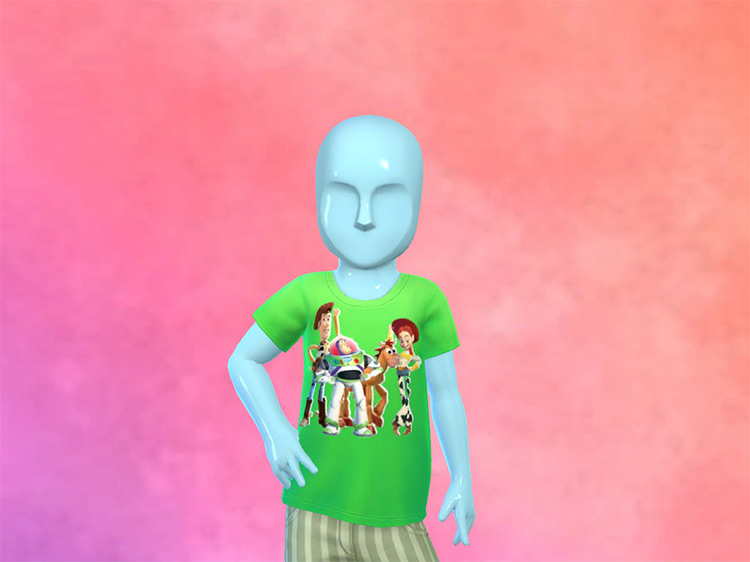 Woody, Buzz, and their pals are included in these 8 swatches.
Even Slink the dog is here!
And all of the characters featured look exactly as you remember them, these tees are very high quality.
We've also got a whole collection of Toy Story CC, if you're looking for even more things to add into your game.
10.

Simlish Disney Sweaters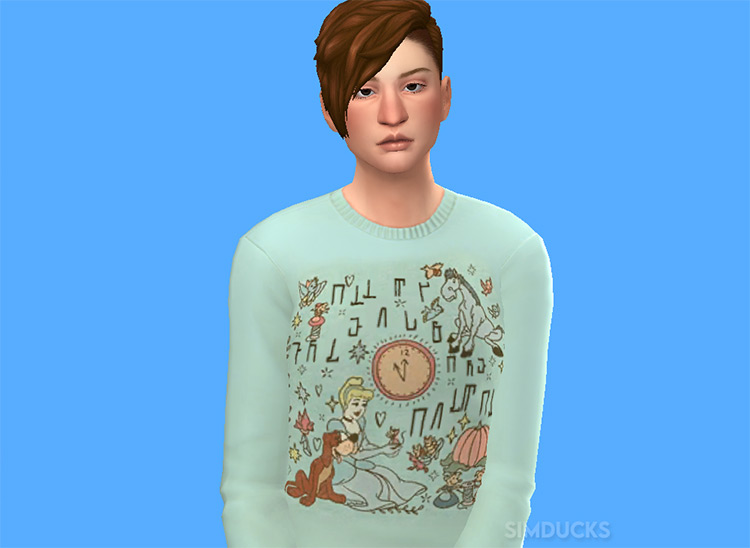 Here's a perfect medium if you prefer Maxis Match CC, but also like your Sim's clothes to look somewhat realistic.
All 7 of these swatches look a little worn, maybe a bit retro too, but that doesn't make them any less stylish.
11.

The Art of Joey Chou Calendar (Cats & Dogs Required)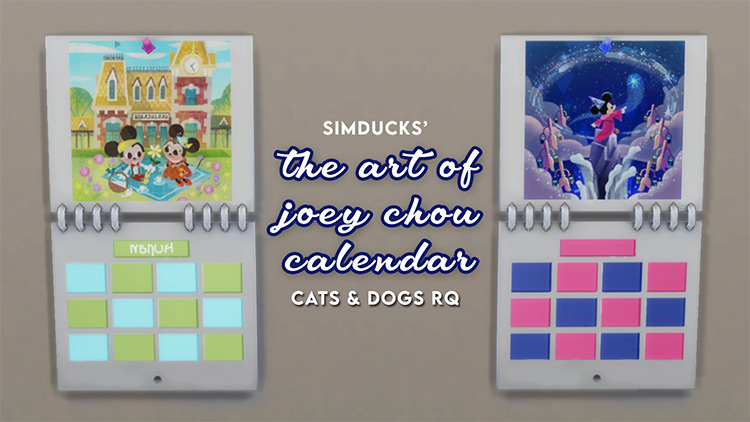 Joey Chou's extraordinary talent shines through each swatch with such vibrant colors and lovely art. Lots of these feature Mickey, and several films are represented as well.
Check 'em out and see what you think!
12.

Disney Princess Movie Posters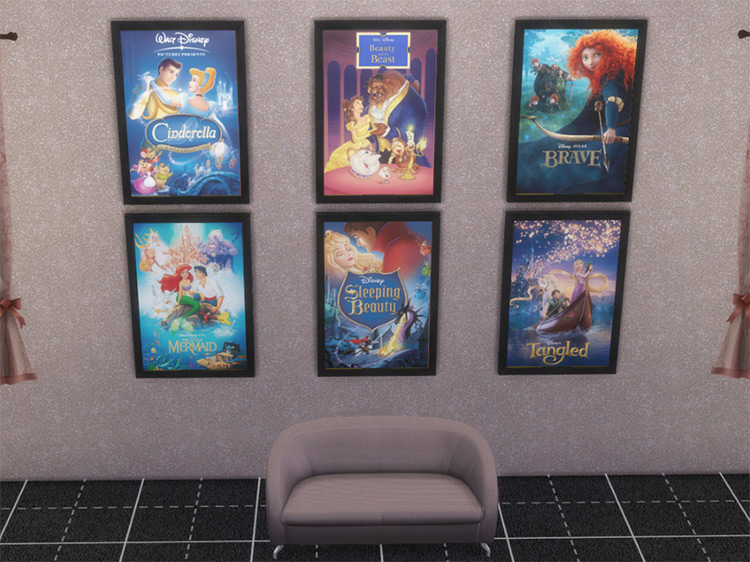 Here are some more sophisticated ways to show off your love of Disney in your Sim's home.
They're in a frame so that makes them fit for grown ups and kids.
I don't make the rules.
13.

Disney Decorations Vol. 1+2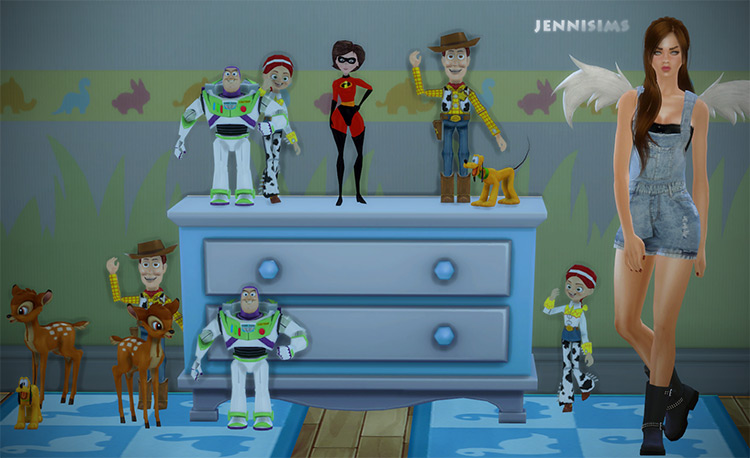 In this collection, you'll find an assortment of decorative Disney characters, both new and old.
Each one looks quite realistic and they're pretty good size. Perfect for creating your dream display!
14.

Disney Decorations Vol. 5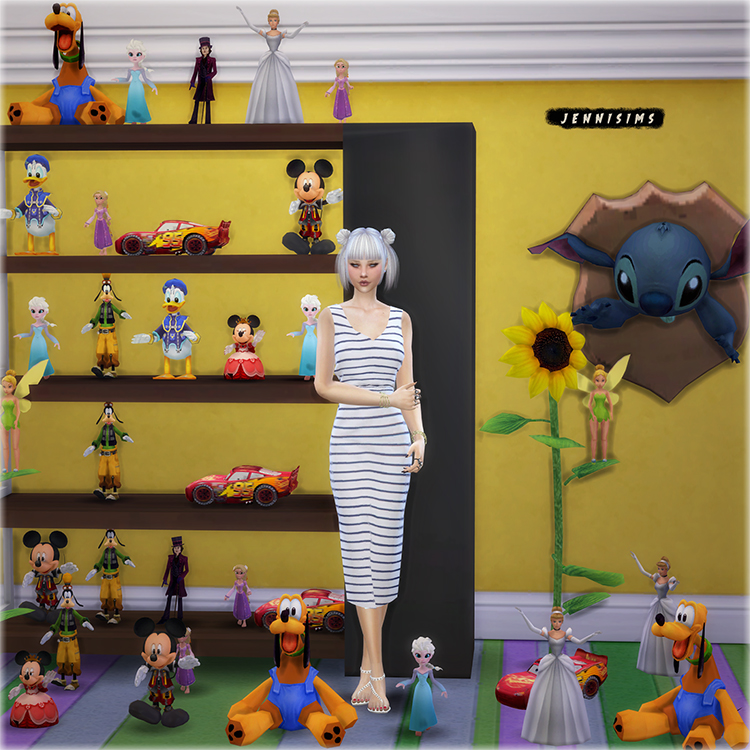 More figures are available in this expanded volume of the above set.
Some fan favorites we haven't seen yet are here, such as Donald & Goofy from Kingdom Hearts, and various Mickey Mouse designs.
15.

Carl and Ellie's House from Up (Lot)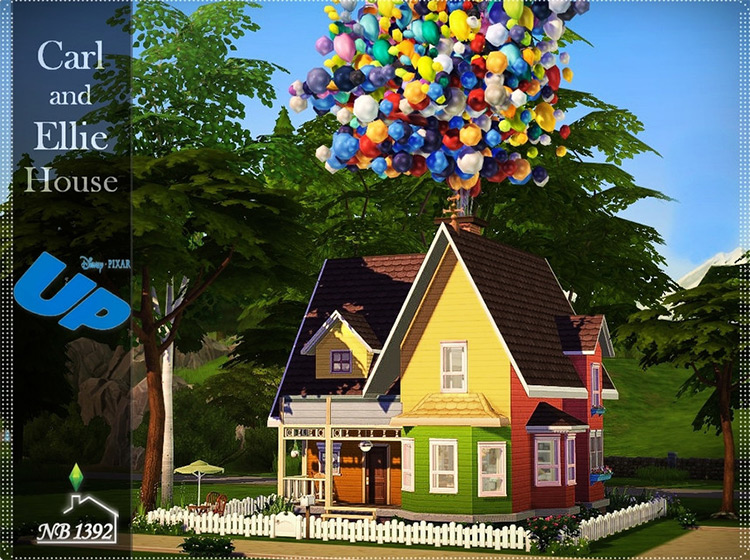 The movie Up is a very heartwarming and emotional one.
It's Disney, so that's really saying something.
CC maker Nobody1392 flawlessly recreated the iconic house down to even the finest details, and it's even functional.
16.

Watercolor Stitch Tattoo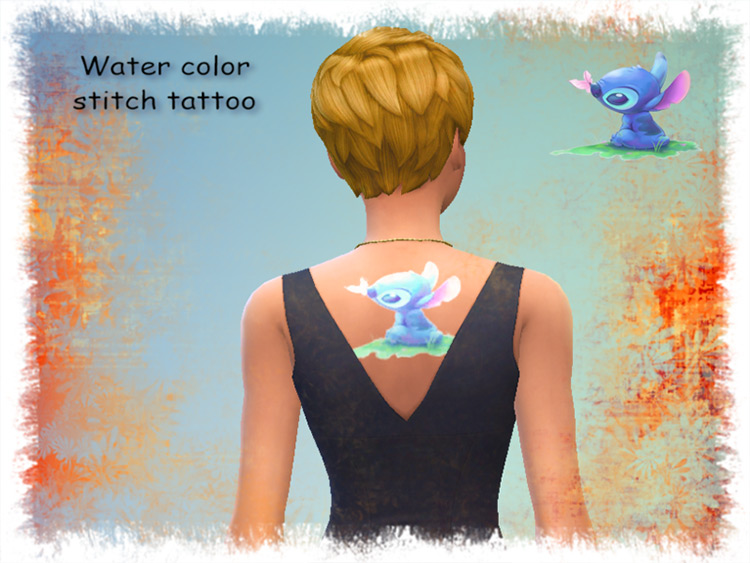 Watercolor tats have become increasingly popular due to their vibrant colors.
Stitch still holds the title as the cutest and least scary alien out there, so he's pretty popular too.
And now your Sim will be able to have him on their back!
17.

Mickey Mouse & Friends Wallpaper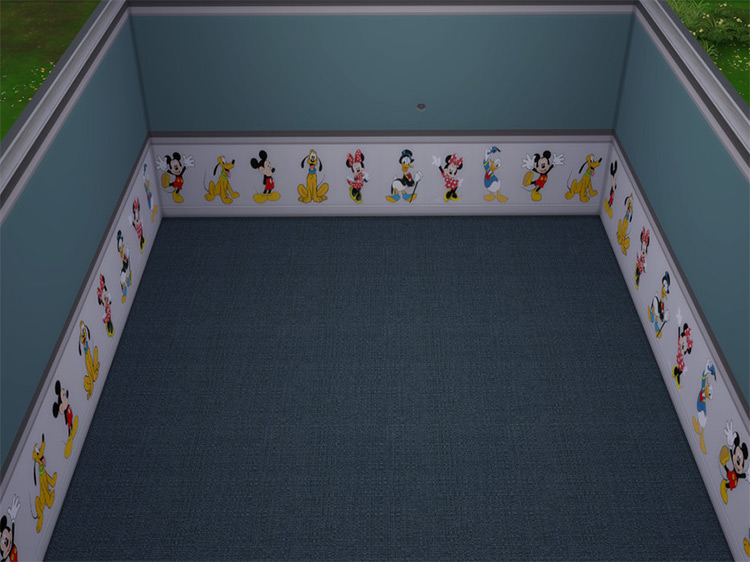 For another kid's room or nursery idea, a Mickey theme is a tried and true option.
This wallpaper has all of the familiar faces.
The gang's all here, including Mickey, Minnie, Donald Duck, and good old Pluto.
18.

Disney Little One Floor Lamps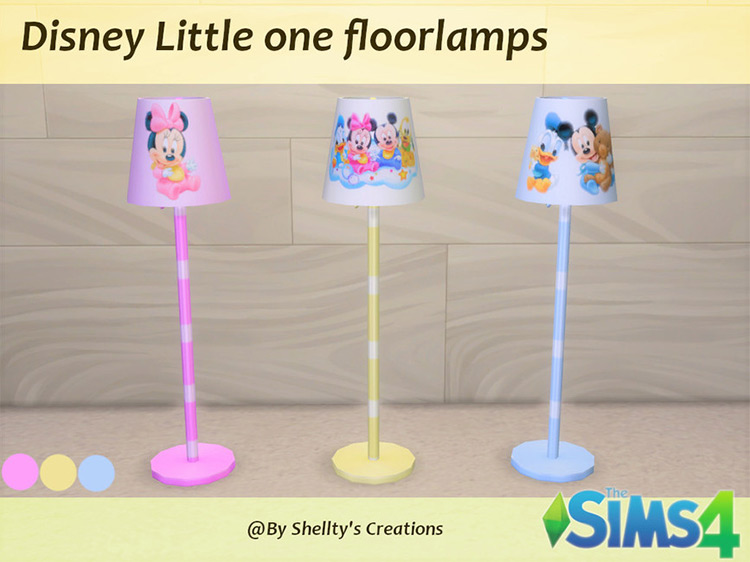 Lighting can be a bit stressful when you're building, because the last thing you want is for a lamp to clash against the rest of the interior.
Well, Disney lamps won't let you down!
This adorable set has three swatches with Mickey Mouse and his friends
19.

Peter Pan Inspired Costume & Tights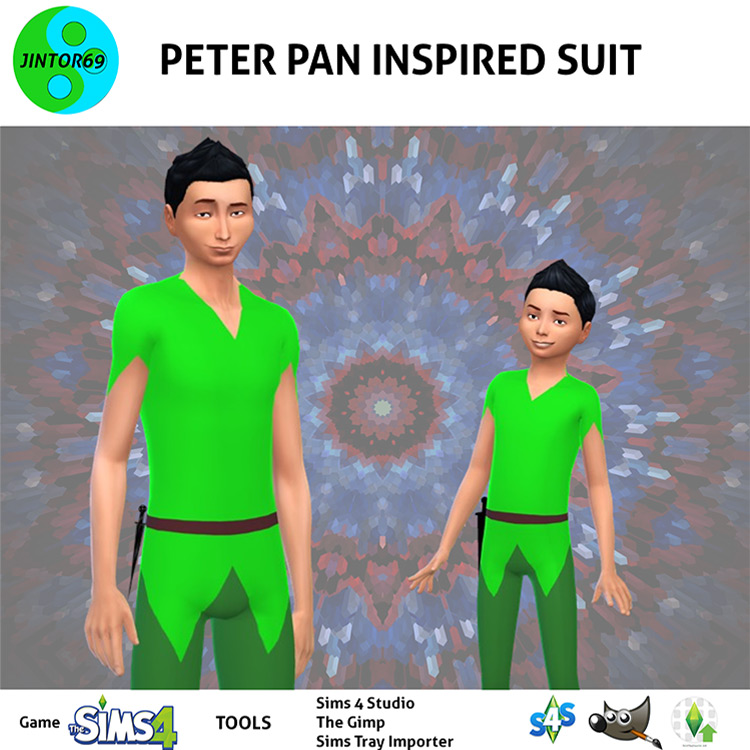 There's no mistaking those green tights when you see them.
Since this is one of the simpler and most popular Disney looks, this is a really fun set for fans of any of the movies. A lot of things may change, but this costume never will.
20.

Disney Princess Tops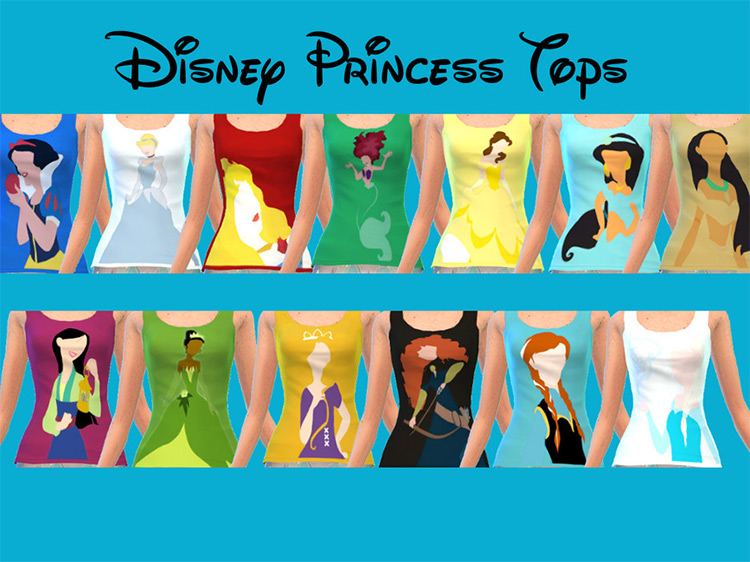 These artsy tees include all of the most beloved Disney Princesses.
The color palettes are perfect for each character, and this sleeveless top will be a great part of any casual outfit.
Browse:
Disney
Lists
Maxis Match
The Sims 4
Video Games