Sims 4 Maxis Match Pigtails CC (All Free)
This post may contain affiliate links. If you buy something we may get a small commission at no extra cost to you. (Learn more).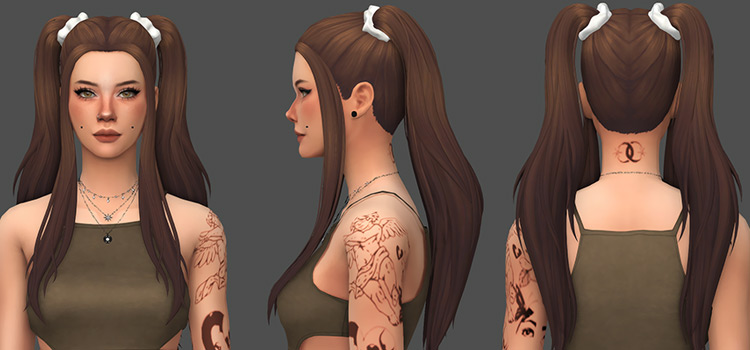 If you want an abundance of any one style, any Simmer knows CC is the way to go.
And seeing as how pigtails continue to be one of the most popular, casual styles for all ages, there is no shortage of options.
Now Sims can have the basics, or more elaborate, creative versions. There's no need to limit them to just one!
1.

Fluffy Pigtails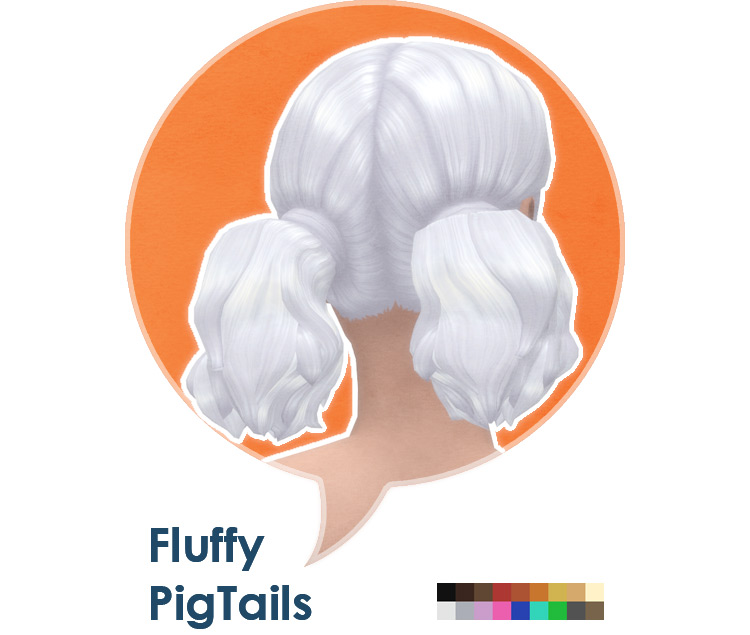 Sometimes, fluff is the main desired effect.
But Sims don't know about voluminous hair and all that, so what you see is what you get when it comes to hair.
Luckily, that means you get something pretty great in this case. They're short, sweet, and really well done.
2.

Suki Hair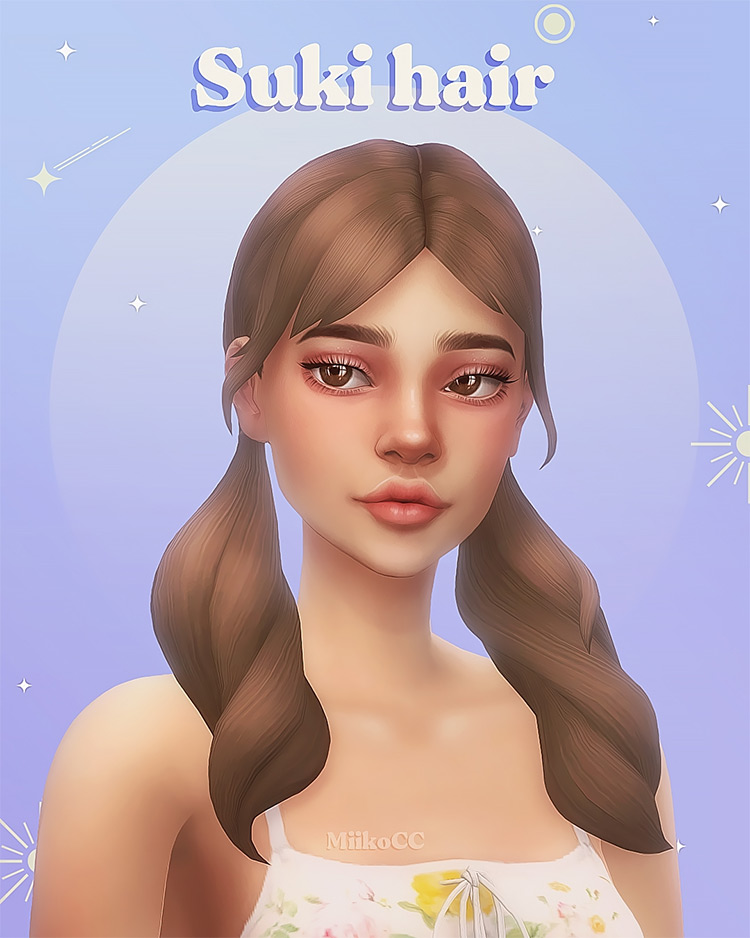 Everything about Miiko's Suki hair is simply adorable.
We've got long, slightly curled pigtails, lovely bangs, and a flawless middle part. This also just looks super soft.
In addition to all of the regular EA swatches, three extras are included. New shades of white, pink, and purple are always fun.
3.

Abba Pigtails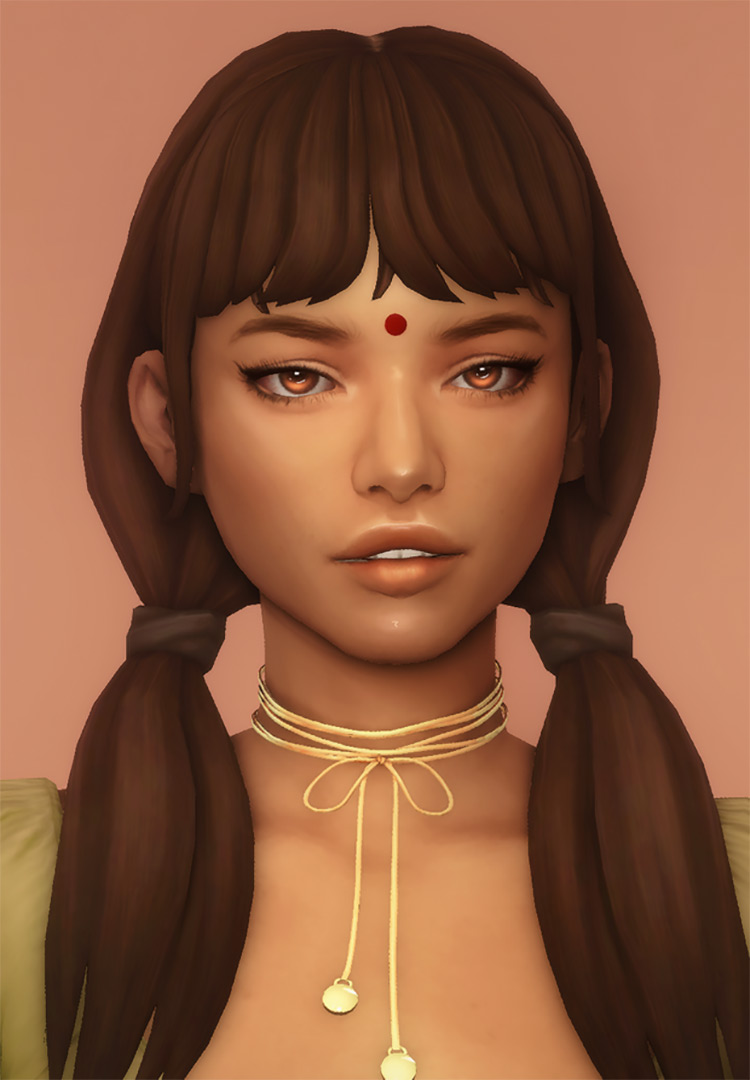 Pigtails are generally seen as a youthful style, so it's cool to lean into that.
Beyond the fact this is just a great hairstyle, Dogsill has done an awesome job on every inch.
Fine details and the Maxis Match look don't always mix – but this is perfectly sculpted without sacrificing the game's style whatsoever.
4.

Mischievous Pigtails

This is actually a small CC set, and one of the most versatile TS4 hair releases around.
These thick, high pigtails are available to Sims of all ages except toddlers. You can even choose whether you want bangs or not, and recolor it with the Harley Quinn look.
5.

Gracie Hair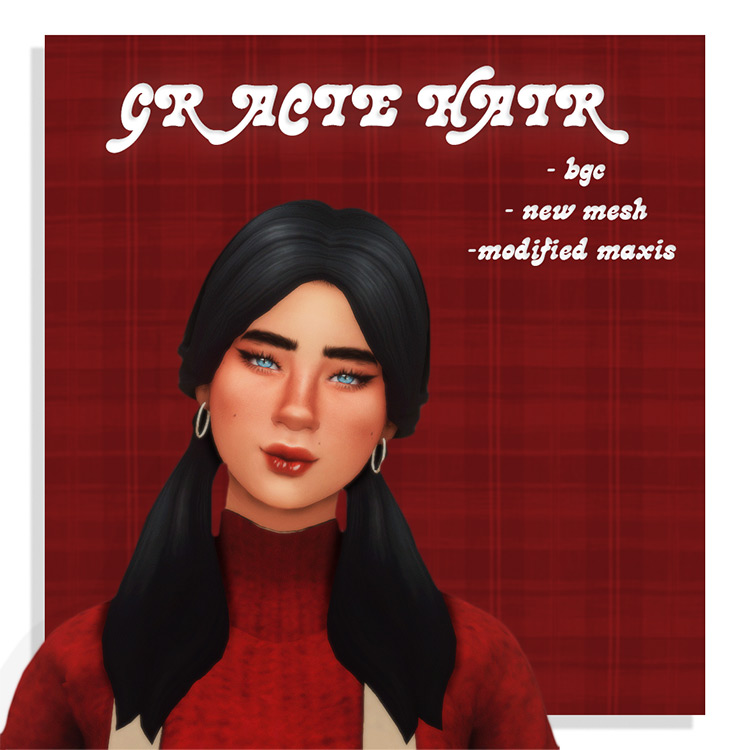 Here's a style that's all-around lovely.
The low, medium-length pigtails are straight and parted down the center.
Even though they partially cover your Sim's ears, the lobe is left free. You know, the important part. So they can still wear earrings!
6.

Kelly Hair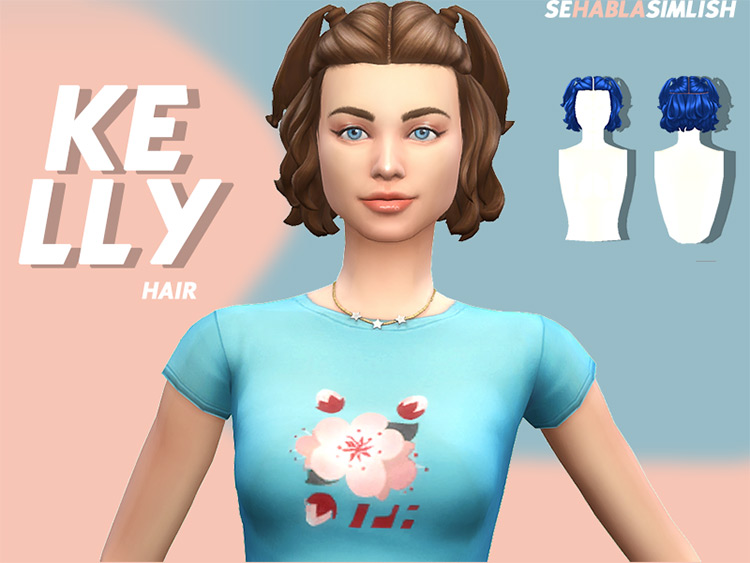 In this wavy, layered bob, the pigtails actually play just a small roll.
That doesn't mean they aren't still the star of the show, of course.
A small portion of hair is pulled up on each side, giving this style an even cuter look both front and back.
7.

Sarai Hair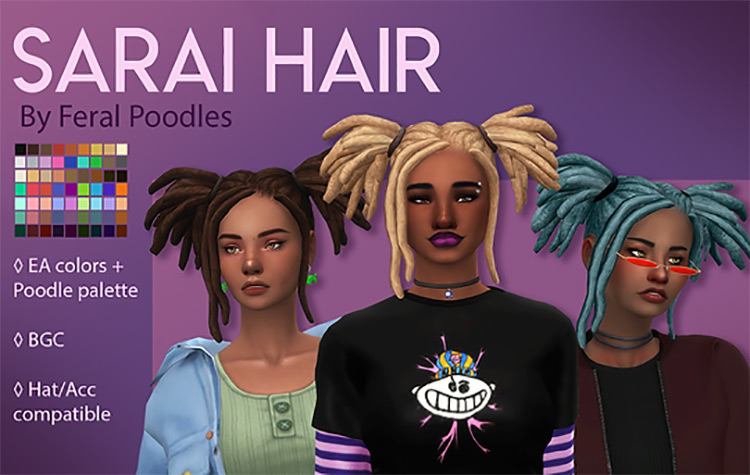 The Sarai Hair stands out right away since it's all about dreads.
They look very natural and honestly are just super charming.
Oh, and if you like to have ample hair color options… you've hit the jackpot here. 45 fun, vibrant shades are available and that's not even counting the standard EA swatches.
8.

Lily Hair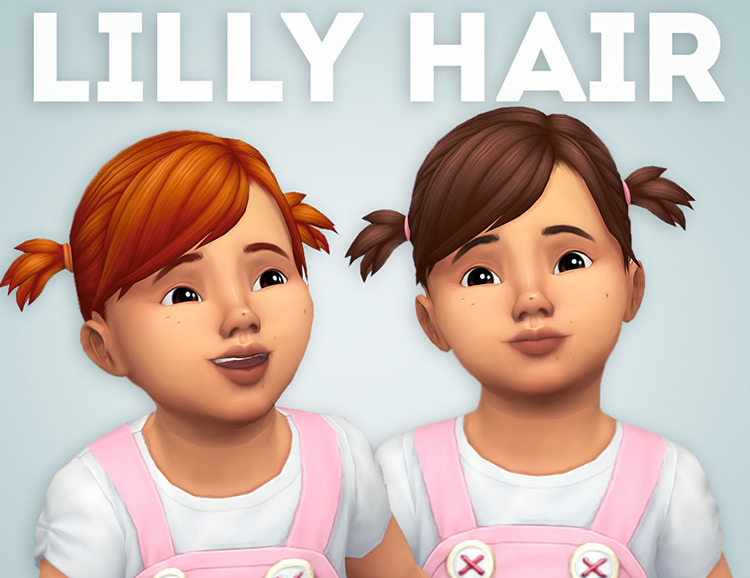 Not to play favorites, but this is one of the best toddler hairs ever.
The simplicity is exactly what makes it so ridiculously adorable.
Here, the pigtails are short and there are some side swept bangs. That's about it. Another popular, long-standing style available for Sims at last!
9.

Toddler Long Curly Pigtails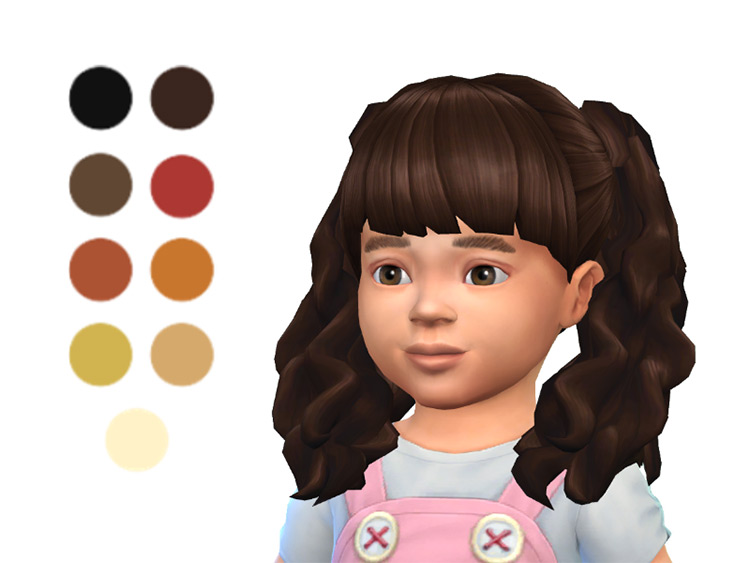 Maybe it's just me, but I like to base my toddler's look on two stages.
Short hair and partial teeth for the younger kiddos, longer hair and full teeth as they age towards the child lifestage.
Not every Simmer thinks that far ahead – but these thick, curly beauties are perfect for "older" toddlers.
10.

Messy Toddler Pigtails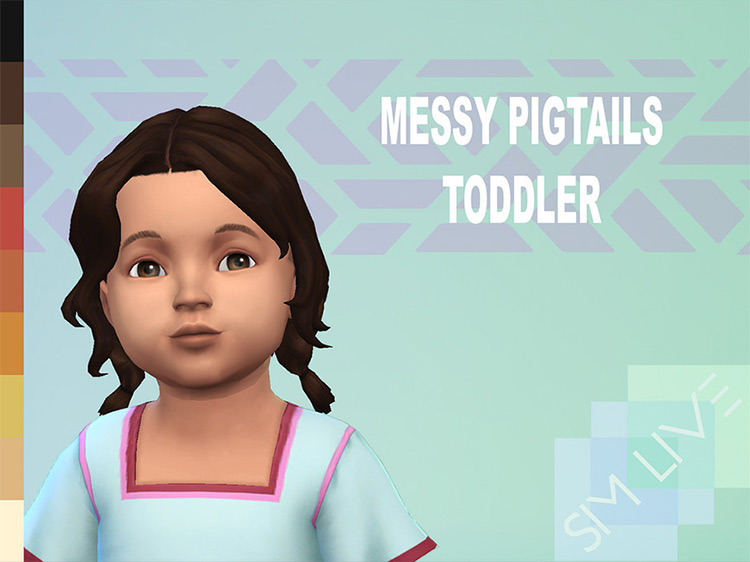 Now this is the sort of realism we need more of.
Obviously, Sims basically have the best hair ever. They don't have to do any maintenance or worry about wind. It's bliss, but it's not life!
Here are some pigtails for the toddler who's been playing hard, or maybe just been asleep a while.
11.

Sassy Curls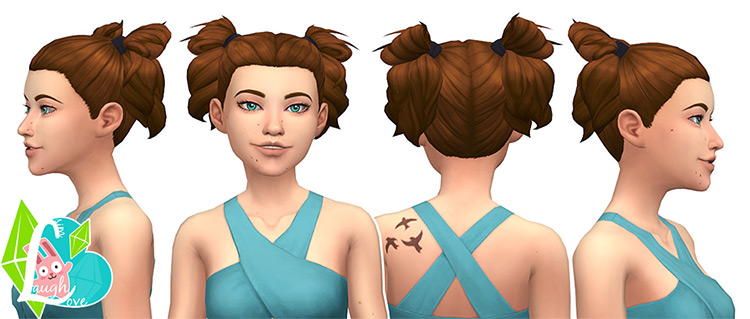 Whether or not Sims need more sass is up for debate. But in this case, your Sim's child will be sassy only in a nice, aesthetically pleasing way.
SimLaughLove's curly, unique pigtail design can be used by Sims ages teen through elder, and once again bangs are optional.
12.

Floppy Pigtails
For a more mature take on pigtails, length can definitely help.
These are quite long, reaching about to the middle of a Sim's back, and the hair is totally straight.
With or without the bangs, it's a great look. Something about it is just so smooth and cool!
13.

SimpleSimmer's Toddler Pigtails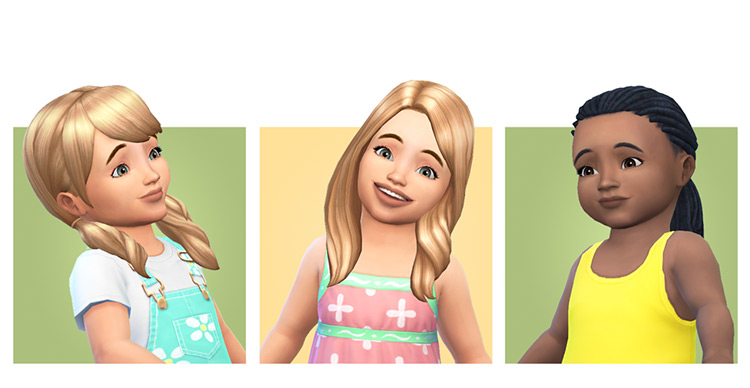 We've got another option for the smallest hair-having Sims. And it's another example of how simplicity can be just what makes something special.
There are two pigtails with a slightly curly design and lovely side-parted bangs in this CC set.
And although this is part of a collection, you can download their hair solo.
14.

Heather Hairstyle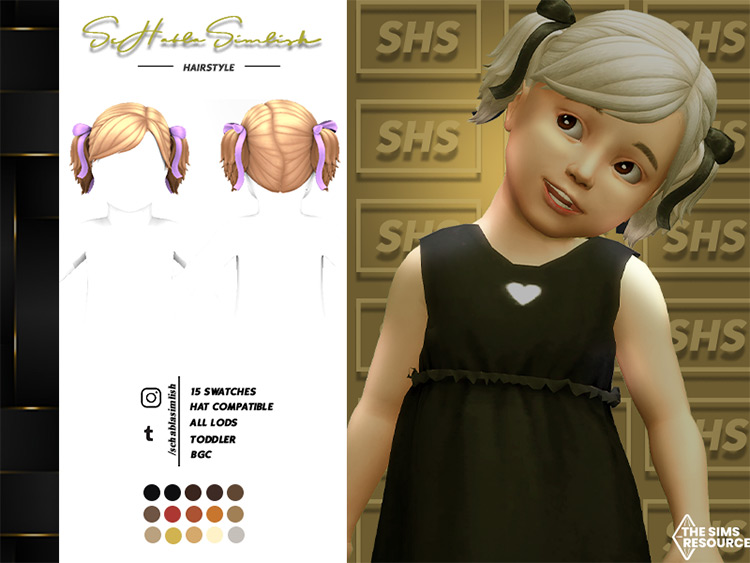 For those of you who like to focus on toddler CC, buckle in. This one will melt your heart.
It's pretty standard pigtails for a little kid except there are ribbons. Yes, ribbons! The cutest, purest, most innocent hair accessory of all!
They're like a built-in bonus, and all of the colors are solid.
15.

Curly Pigtails Conversion
An adult version is available for these as well but another toddler option is good, since the poor little ladies have so few styles.
The curly texture is what makes this such a darling hair.
However, the bows certainly amplify it, and the 54 swatches provide tons of possibilities for matching.
16.

Thelma Hair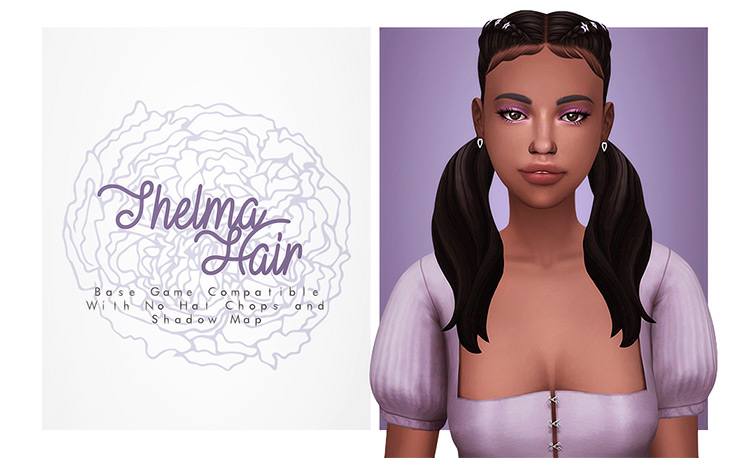 Sometimes, it's the little things that really make custom content awesome.
For the Thelma Hair, it's no doubt the baby hairs and little flowers woven into the braids.
Any Sim will be pretty as a picture with these pigtails. Teens, adults, and elders alike can rock it in their own way.
17.

Ursula Hair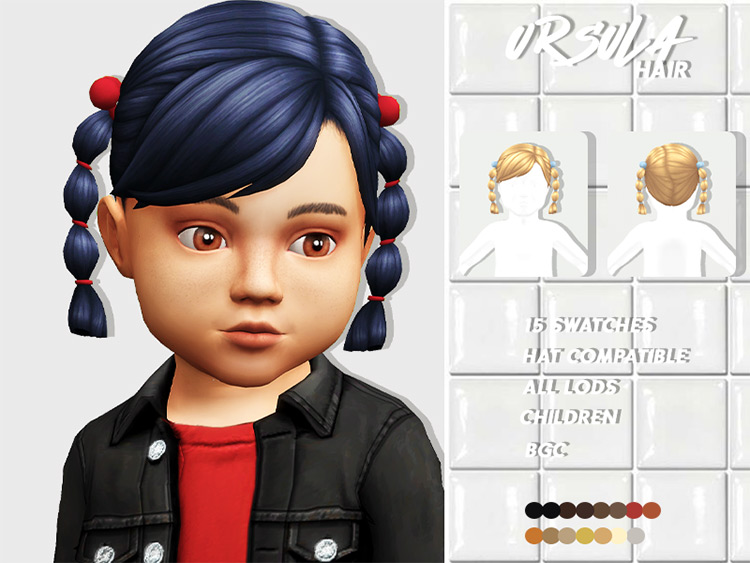 From the same creator of the Thelma Hair comes this equally adorable take on pigtails. In this version, they're very neat and separated into sections by hair ties.
Where they're pulled up at the top, there are also some decorative accessories.
18.

Anna Hair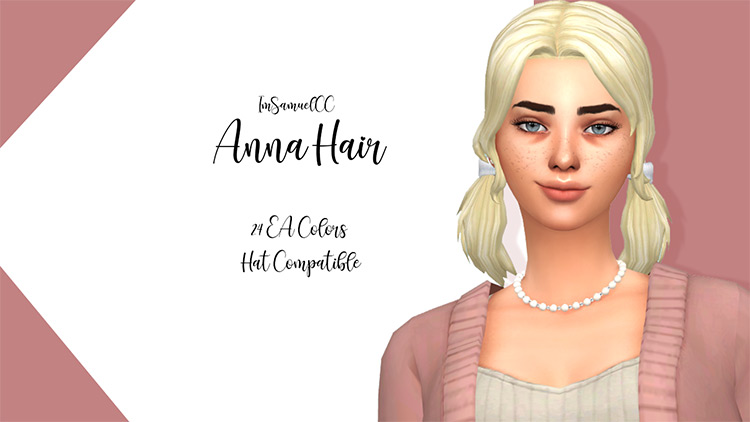 It's hard to say what the best part of this partial updo is.
Everything is just so fun and there's such a natural, realistic vibe.
I for one adore when scrunchies are worked into a hairstyle and in this case, they're just the right size.
19.

Cassie Hair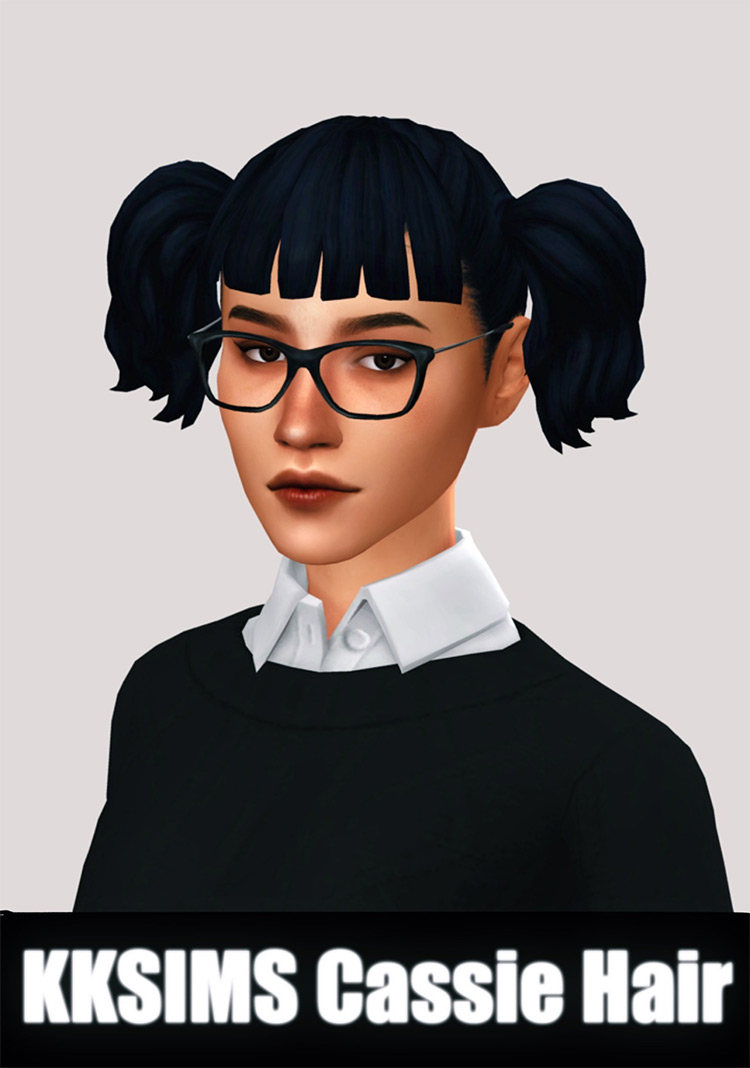 Cassandra Goth is iconic in every way, and she's the pigtail queen of The Sims.
But her base game 'do is definitely due for a makeover.
The inspiration is clear in this better, fluffier, more detailed take on her look. These pigtails are a little higher, and fitting for adults.
20.

Madison Pigtails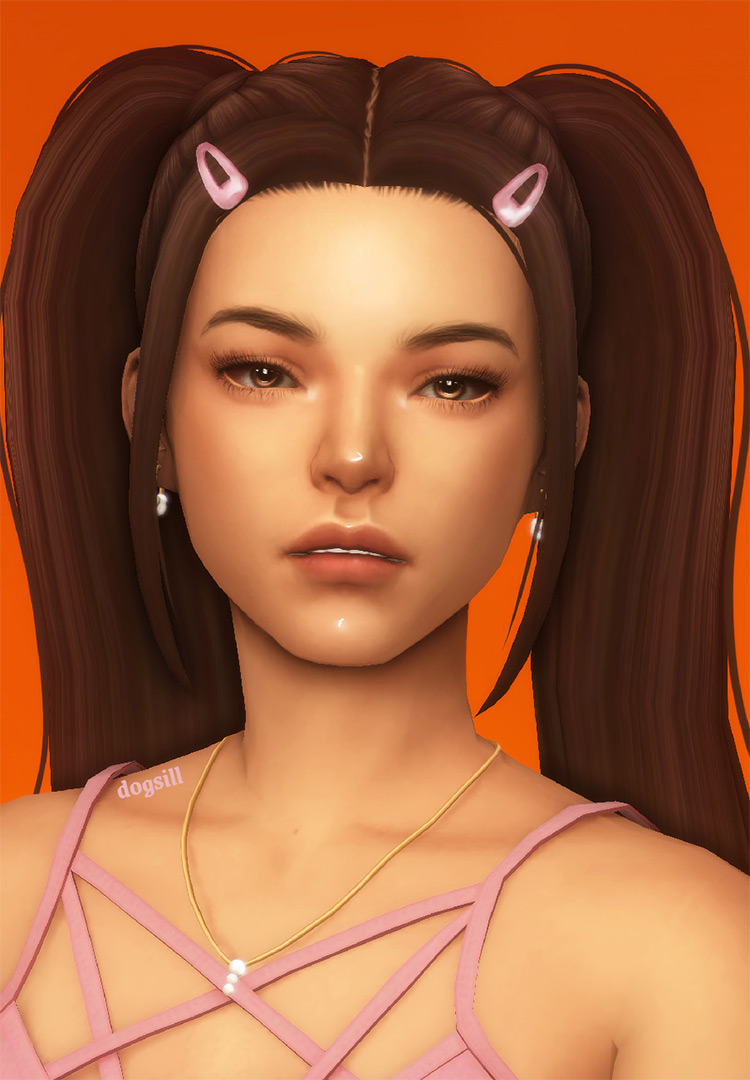 Here's one last grown-up on pigtails. They are thick and long, which is pretty anyway.
But the most awesome part might just be the clip accessories!
That just adds a little extra style, doesn't it?
All of the fine details with the hair itself makes this look even more realistic.
Browse:
Lists
Maxis Match
The Sims 4
Video Games