Best Mermaid CC & Mods For The Sims 4
This post may contain affiliate links. If you buy something we may get a small commission at no extra cost to you. (Learn more).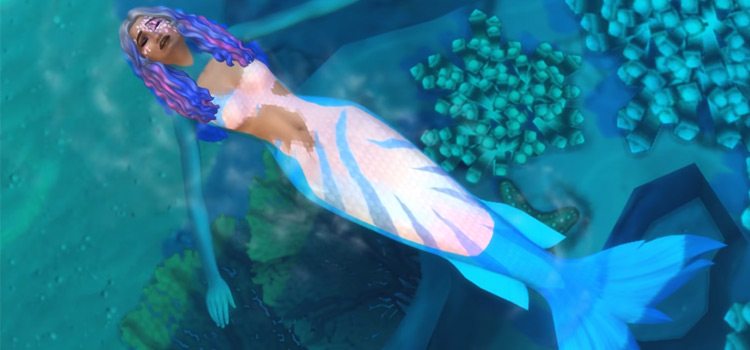 Calling all mermaid lovers!
What better way to welcome the summer than by becoming a mermaid? Well in The Sims 4, anything's possible.
The reason I love The Sims so much is because I get to delve into any fantasy world I choose, especially with all the custom content out there. As a little girl, I loved The Little Mermaid movie and became obsessed with mermaid everything! Whether I was taking a bath or swimming in the pool, I would always be living my best mer-life.
Now with The Sims, I can live it out
With the release of The Sims Island Life, becoming a mermaid became so much easier in gameplay. But as with all original in-game content, I wanted more.
Let let's turn to the wonderful world of custom content and see what's out there.
20.

Siren Ears and Gills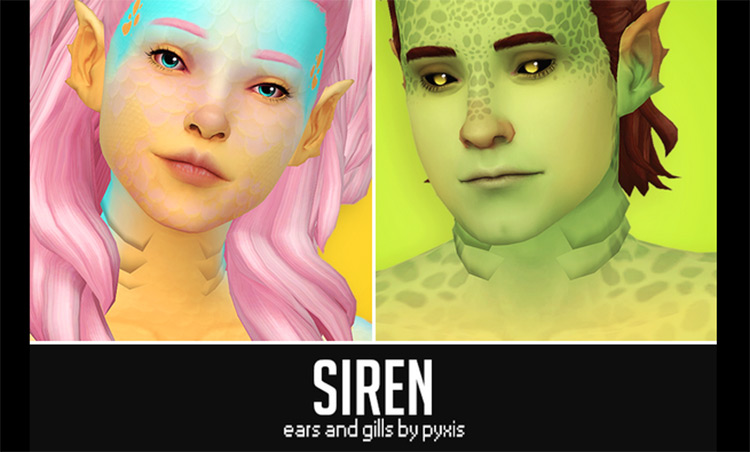 Mermaids are the people of the sea.
So why not give them gills and fish-like features to survive underwater?
Pyxis creates the perfect underwater look for your mermaid with these realistic ears and gills.
Made for sims of all ages and genders, the gills are pretty well animated along with your sim's movements in gameplay.
The creator also adds that you're able to use this CC with earrings, necklaces, and other accessories.
Who doesn't love CC that can be further customized to match any look?
19.

Tropical Island Living Mermaid Tail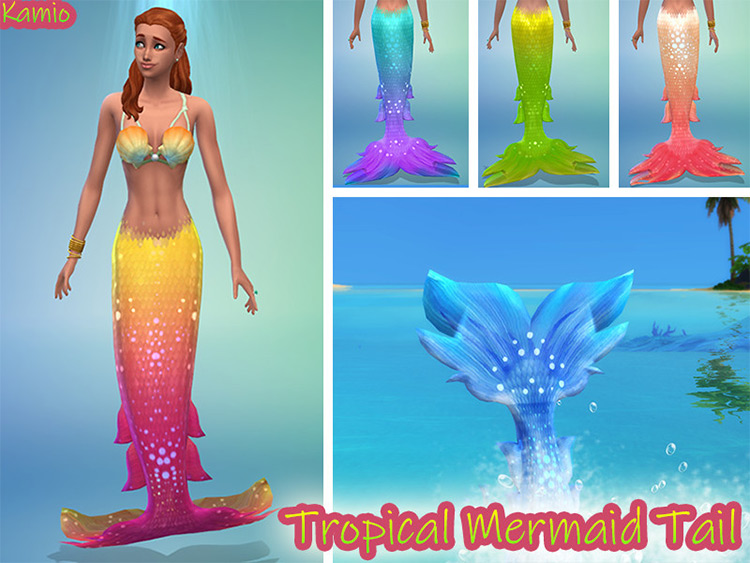 What's a mermaid without the iconic tail?
This tail was beautifully created by Radea as an extension in color of the original mermaid tale in-game.
Plus this color pallet gives the original look more options to choose from, using the beautiful colors of a tropical beach.
If you're looking for something that isn't too far out there, this would be the perfect addition to your in-game options.
18.

Mermaid Blush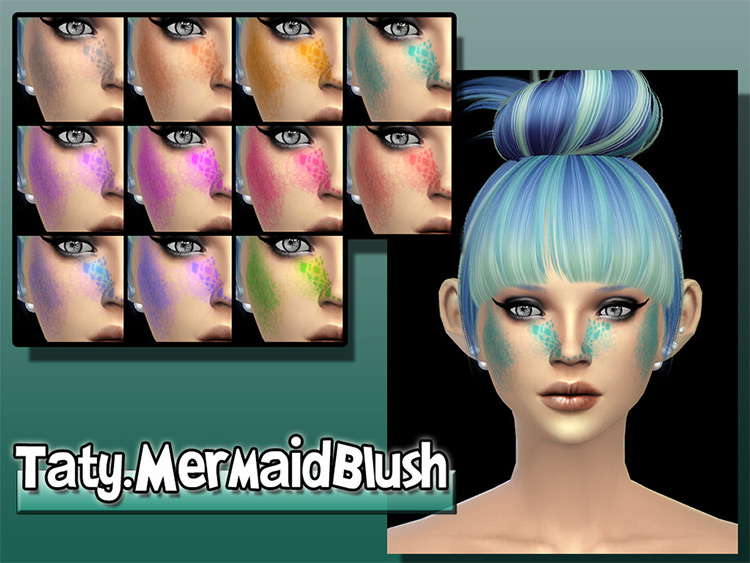 Finding a good makeup palette for my mermaids is an absolute must.
The make-up color scheme has to be natural, but mystical at the same time. Tatygagg did an amazing job of creating just the look I was going for.
This palette gives the illusion of scales for a realistic mermaid look.
The colors included in this CC are metallic and tropical, which look amazing on any mermaid from an underwater kingdom.
With this universal look, you could create a whole mermaid tribe.
17.

Mermaid Hairstyle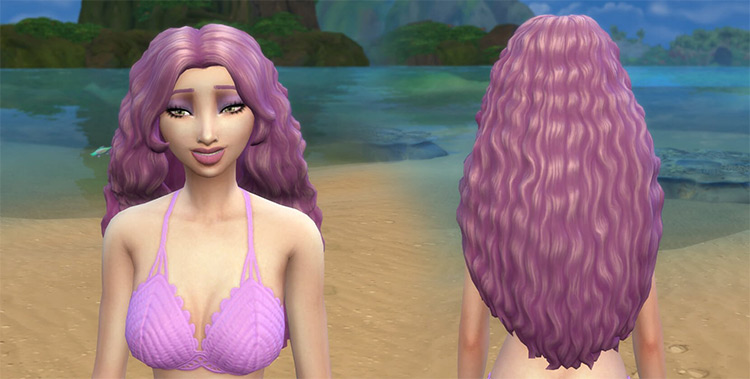 When I picture a mermaid, the first thing I think of is the hair!
Mermaids are known for their long locks of wavy beach hair.
Well this hairstyle created by KiaraZurk is great, because you can further customize the look with other textures and colors too.
This CC comes with 18 colors and is also able to be used with hats. Nice!
Play around with the red variation and you could make your own Little Mermaid.
16.

Expanded Mermaids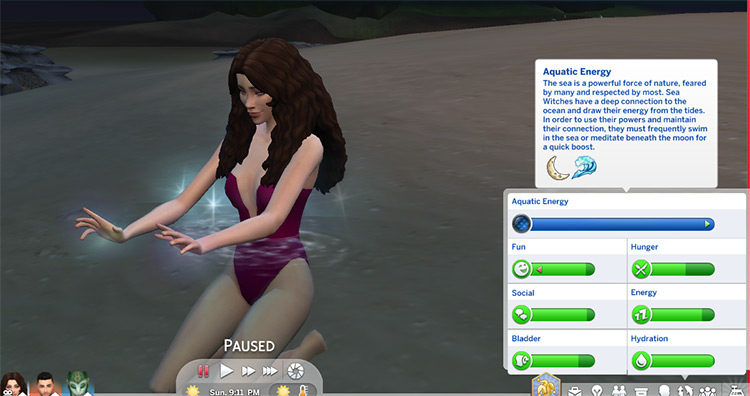 TS4 mods create custom gameplay that really changes so much about… anything you want.
And this mod, created by SpinningPlumbobs, is one great example.
Completely worth it for the sole fact that it gets constantly updated, along with all the core features you get inside.
SpinningPlumbobs' "Expanded Mermaid" creates new content for mermaids such as sea witches, kelpies, and new ocean interactions. Really, there's a lot here and you'll love it so definitely check it out!
I promise you won't be disappointed.
15.

Mermaid Tiles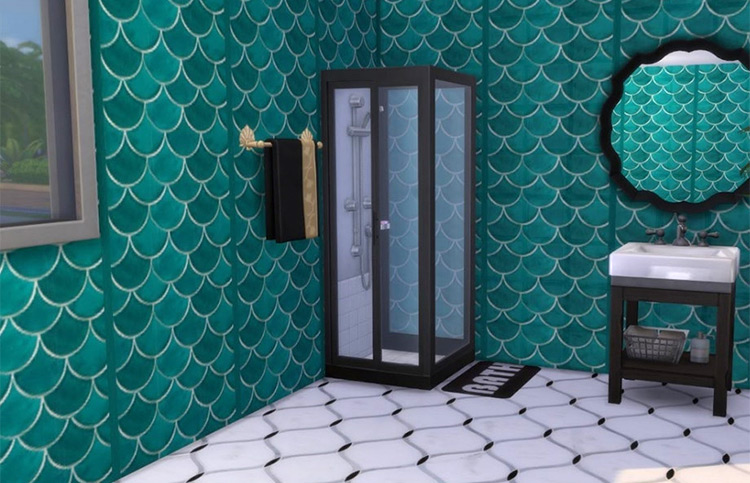 Who doesn't love a good mermaid pattern for their wall?
Brandyzomb's Mermaid Tiles is the perfect addition to your beach home on the island.
Now I won't lie, I would totally redecorate my bathroom to look like this in real life.
Whether you're living the mer-life, or your sim is just as obsessed with mermaids as I am, these custom wallpaper styles will be the perfect addition to your new bathroom.
14.

All Mermaids Can Change Weather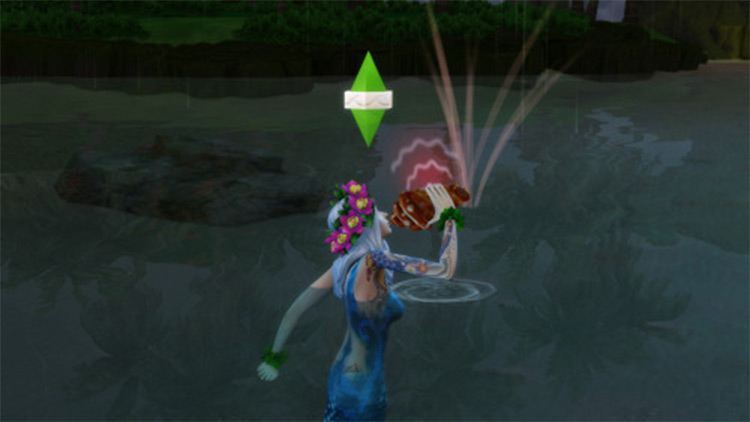 If you have the Seasons expansion pack, then you know mermaids are able to change the weather.
However, certain weather patterns can only be summoned by specific personality traits.
Petsimk has created this mod to allow all mermaids with any personality trait to be able to summon any kind of weather pattern.
Simple, yes. But so enjoyable.
13.

Mermaid Bassinet Mod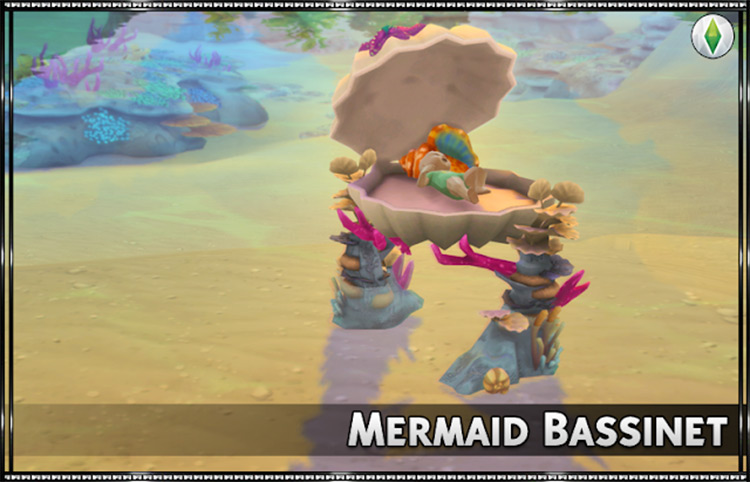 Now this is one of my favorite mods for Island Living.
I love creating families in-game, which includes lots and lots of babies.
While mermaids are able to have babies, the mer-babies don't have a bassinet for the baby stage like other mythical characters of the game.
So SrslySims created a mod just for mer-babies!
Now you can care for your mer-baby just like any other sim. Which brings me to the next CC on my list…
12.

Mermaid Toddlers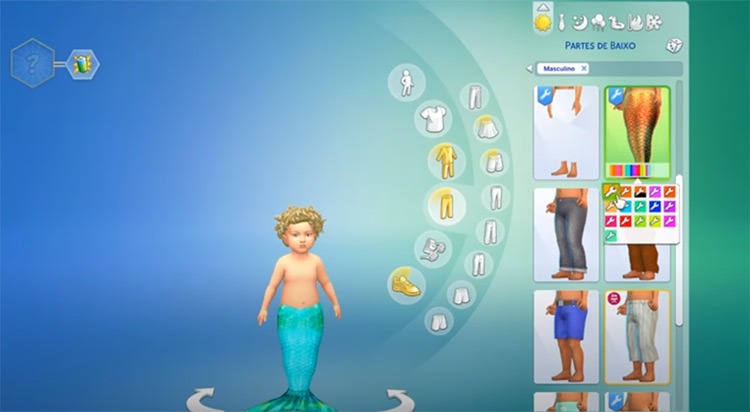 The toddler stage of a sim's life is my all-time favorite!
While building your toddler's skills and teaching new things can be a pain, these tiny sims are just so cute. I could cry!
Now with toddler mermaid tails created by Merman Simmer, you can have little mer-toddlers running (or swimming) around all day long.
How cute is that?
11.

Mythos Skin (Female)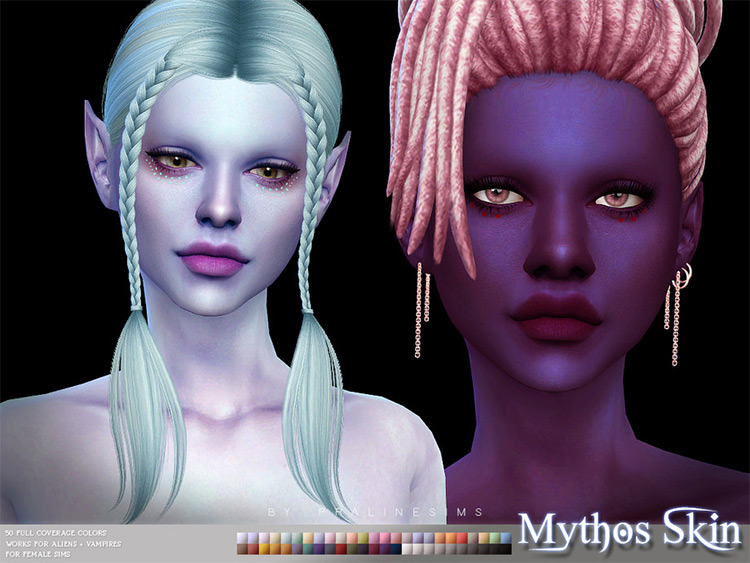 What's a mythical creature(like a mermaid) without a mythical skin tone to complete the look?
Pralinesims created the ultimate skin tone package for all your fantasy sims.
With fifty colors to choose from, you can personalize your sim create the mermaid of your dreams.
10.

DSF Mermaid Tail Phalaenopsis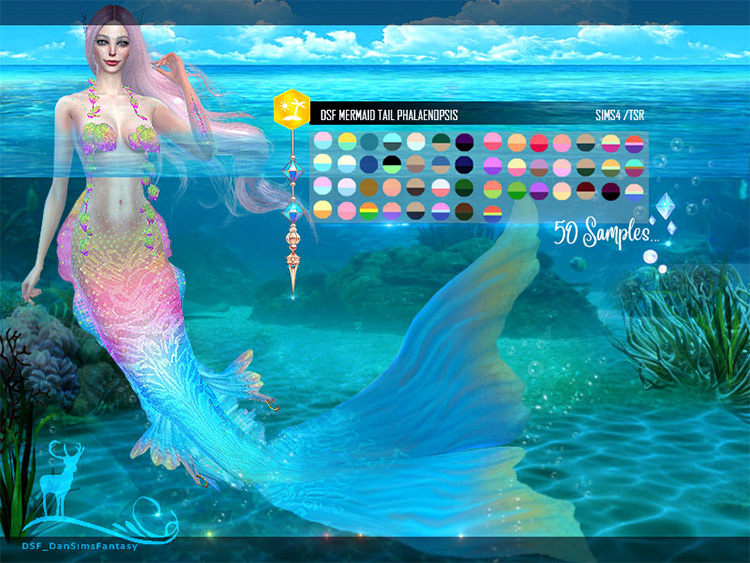 The detail is this CC tail is absolutely stunning.
Inspired by the beauty of the Phalaenopsis, this custom mermaid tail has 50 color samples to choose from, with 8 different color design schemes as well.
Talk about some serious customization.
DanSimsFantasy blows this mermaid tail out of the water with this beautiful design!
9.

Anto – Daya (Hairstyle)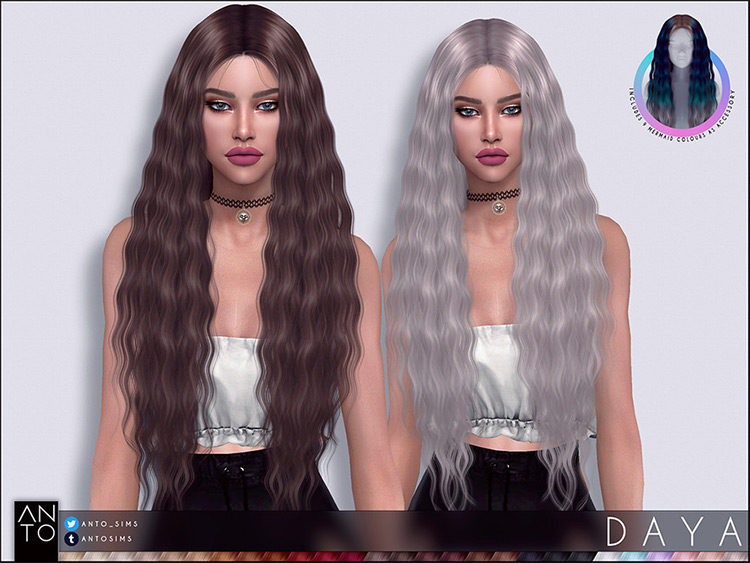 Yes, I'm adding another mermaid hairstyle to my list of favorite mermaid CC. Why?
Because look how gorgeous it is!
This sun-dried wavy hairstyle would be a dream to have in real life.
The hip-length style comes with 27 hair colors, plus 9 fantasy colors if you're going for a more mystical look.
I'm just overly impressed by Anto's Daya hairstyle design because it's so natural looking.
Perfect for mermaids and regular sims alike.
8.

Mermaid 5 Set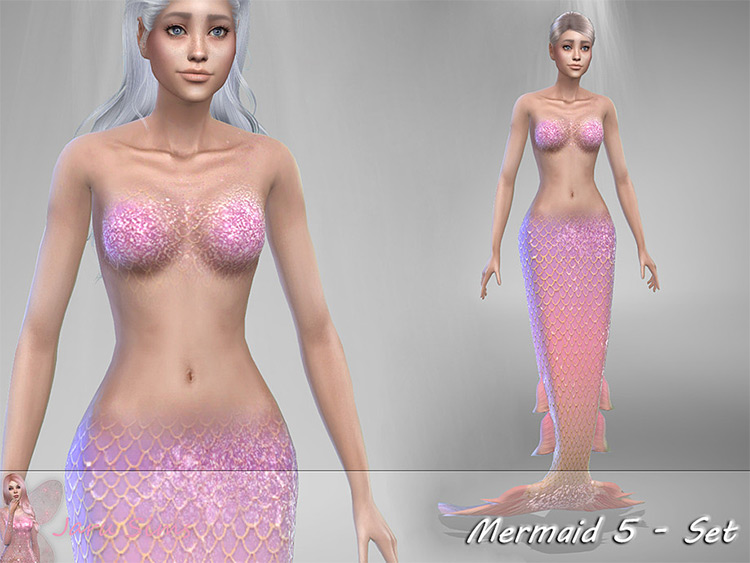 Jaru Sims has created one of the prettiest mermaid sets I've found online.
The simple yet elegant top and tail set comes with 14 pastel colors and a lot of style to go around.
I love how the top and tail blend so nicely into the skin.
This creates the illusion of the ultimate water-based human. The barley-clothed look is perfect for a mythical mermaid, too.
7.

Siren Ears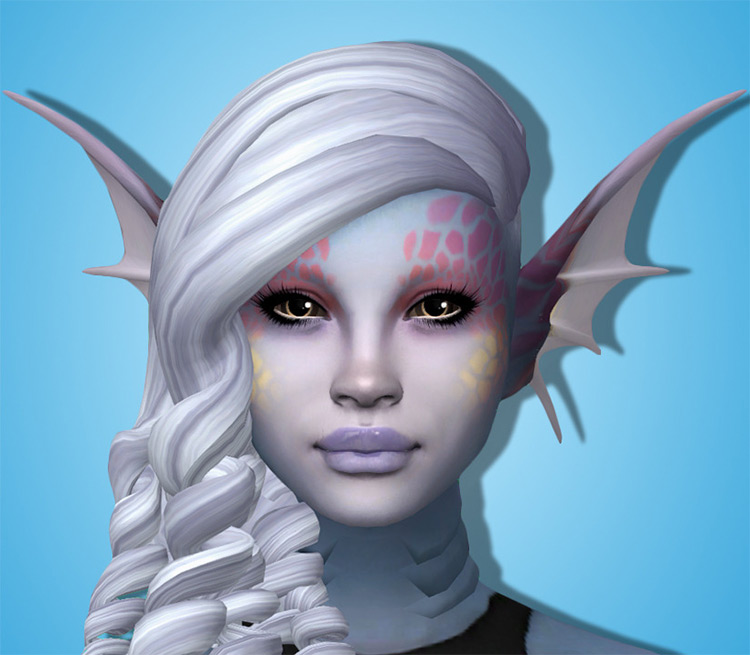 If you really want to create a mythical creature in The Sims, these fish ears are a must.
These huge, spiny ears create a fish look for your mermaid from the deepest depths of the ocean.
And these ears can be worn by both male and female sims, plus they can be used with most beards and hairline options too.
Creator Tekri also adds an option for piercings, if you're into that kinda thing.
6.

Luminous Water Mermaid Tail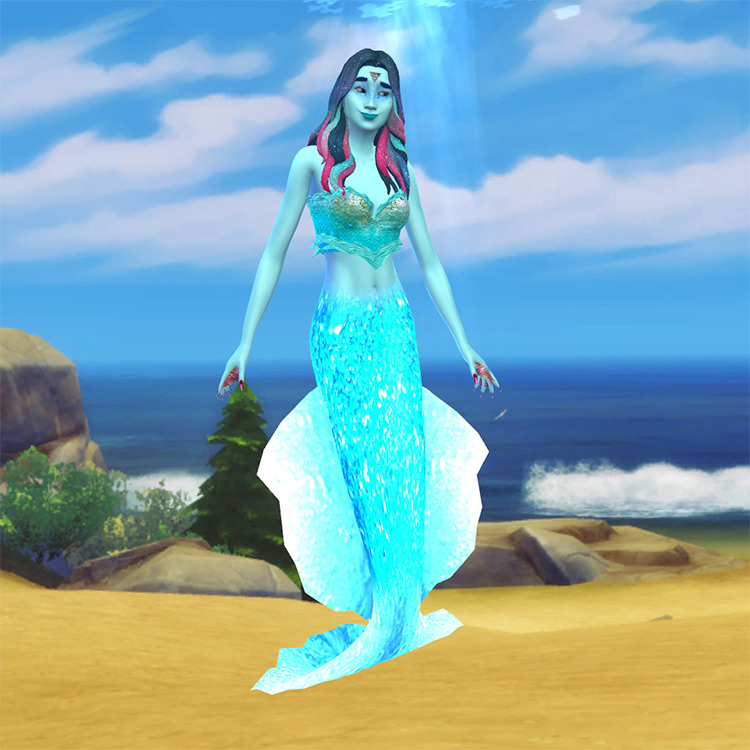 Yes, you read that right.
This mermaid tail glows!
This adorable CC created by Zaneida is a must-have on my list.
Why not let your mermaid illuminate the night water every time she goes for a dip?
The tail comes in 4 different shapes, each with 5 color swatches. And did I mention, it glows?!
5.

Ears of Mermaid (With Luminous Ends)
How do you complete the glowing mermaid tail look?
By adding glowing ears, of course!
Zaneida adds this CC into the mix with fish-like mermaid ears that also glow on the ends.
The glowing gives a mysterious quality, adding to the overall persona of an actual mermaid. And I know your sim loves to feel mysterious.
I'm so ready to take a late night swim like this.
4.

DSF Accessories Mermaid Opalo
This accessories pack by DansimsFantasy makes all my mermaid fantasies come to life.
I can almost create the ultimate mystical look with just this CC pack alone.
Inside you'll find a Crown Opalo, forearm fins, and arm scales to create the perfect mermaid transformation look.
With several colors to choose from, you can also customize your mermaid's underwater style with some accessories.
Want a mermaid princess in an underwater kingdom? Then this pack is gonna keep you busy for hours.
3.

Mermaid Shells NO1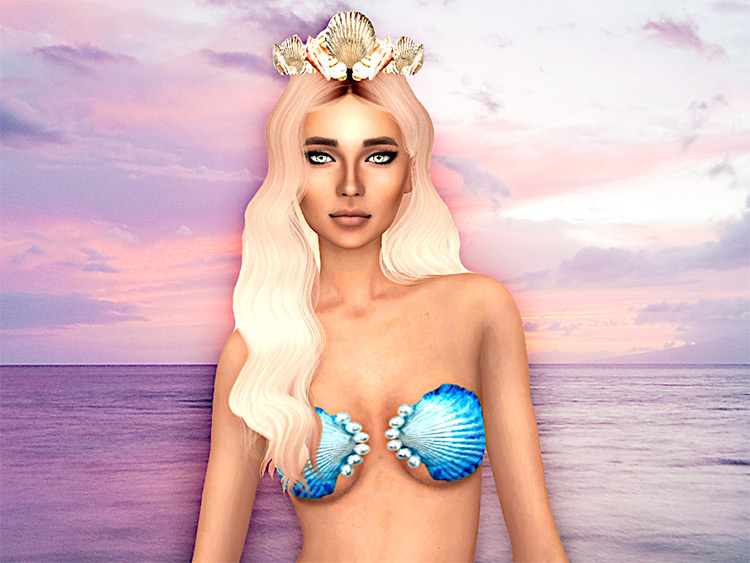 Now these mermaid shells are to die for!
This is a perfect "just covered" look that all mermaids should rock.
I am in love with the details of the shell design, down to the pearl inlays. This kinda craftsmanship takes time, people!
Creator tigerlillyyyy includes 12 colors here, making it easier to match with whatever tail design you pick.
The classic shell bra is the perfect completion to any mermaid style you go for. Basically the cherry on the sundae.
2.

Britney Pastel Rainbow Hair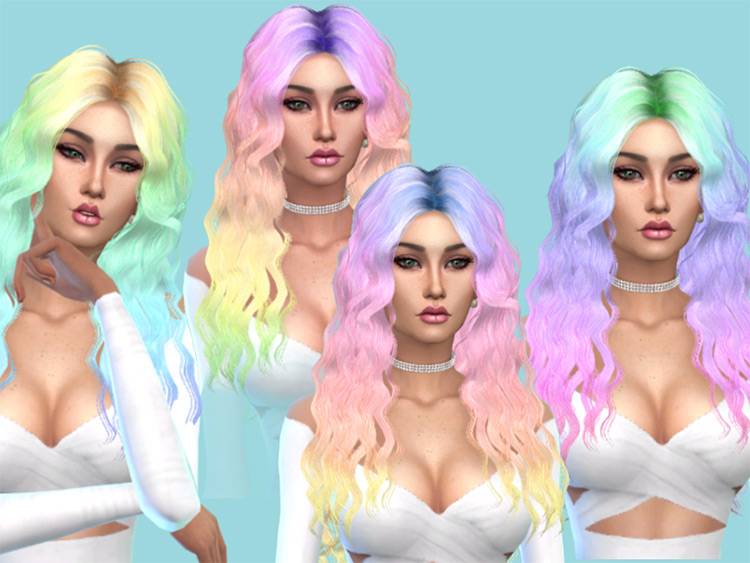 I know, I know. Another hairstyle!
But this recolored version of the Britney hairstyle by Sintiklia was designed by SweetCranberry, and I don't think I have ever been this head-over-heels for hair.
Pastel rainbow colors are the ultimate mermaid hair in my book.
This style pairs great with any tail and top set, and also gives your mermaid that bouncy beach wave look.
If I had the guts to sport these colors in real life, you best believe I totally would!
But for now let's keep it all in Sims land.
1.

Fish Scales Tattoo
And to top off my list of mermaid CC, Nenpy's perfect creation of fish scales immediately comes to mind.
These are the most realistic-looking fish scales for mer-sims that I've yet to find.
This tattoo covers your mermaid from head to toe, giving them the ultimate underwater look to fit in with the rest of ocean life.
Fish scales, glowing tails, and tropical colors: Oh my!
Just the thought of customizing almost every aspect of my mermaid's in-game is exhilarating, and I'm immensely impressed with all of these creator's imaginations!
Can we all just give a big round of applause for allowing us to create our favorite fantasies in-game?
Cause with this list, I think we've got pretty much everything we need for an underwater mermaid paradise.
Browse:
Lists
The Sims 4
Video Games