Sims 4 CC: Best Porch Swings & Chairs To Download
This post may contain affiliate links. If you buy something we may get a small commission at no extra cost to you. (Learn more).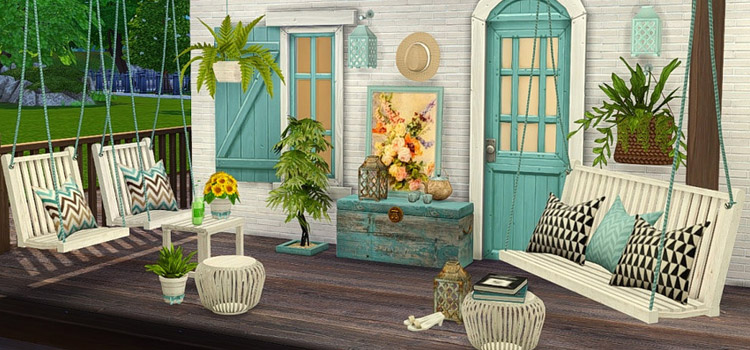 Okay, let's talk. Why are there no porch swings in The Sims 4?
The outdoor furniture offerings in the game are pretty decent. But if you play a lot of families or just like having your Sim chill outdoors, the porch swing is a sorely needed item.
Whether you've noticed the need for porch swings for years now or only just realized it while reading this article, I think it's time we find a (temporary) solution to this problem.
And yes, I mean custom content.
Breezy Swing Loveseat Static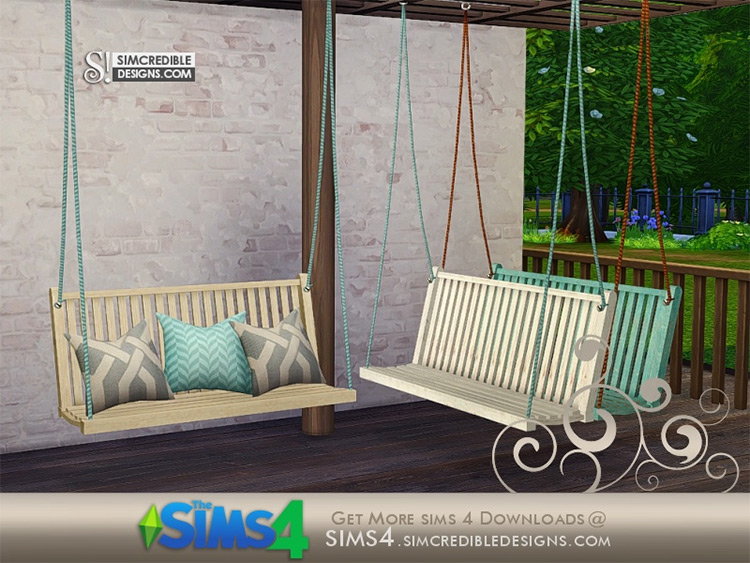 The Breezy Swing Loveseat is the first of several entries on this list from the aptly-named CC maker SimCredible.
These hanging wooden swings come in three colors: white, tan and light blue. And they're also paired with a few throw pillows for some comfy decor.
While it is a static swing, it's also fully functional.
So your Sims can enjoy a quiet rest on the porch in style.
Porch Swing (TS2 Conversion)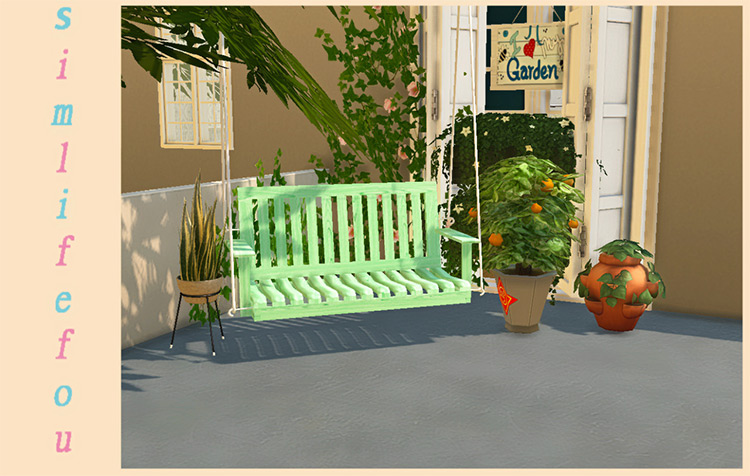 Some of my favorite CC sets for The Sims 4 are amazing conversions from Sims games past.
And creator SimLifeFou did just that, by reintroducing the porch swing from The Sims 2, now ported over into TS4.
Available in neon green, blue, yellow, pink and orange, it'll give your Sim's front porch furnishing that extra pop of color they've been missing.
Sweet Tea Porch Set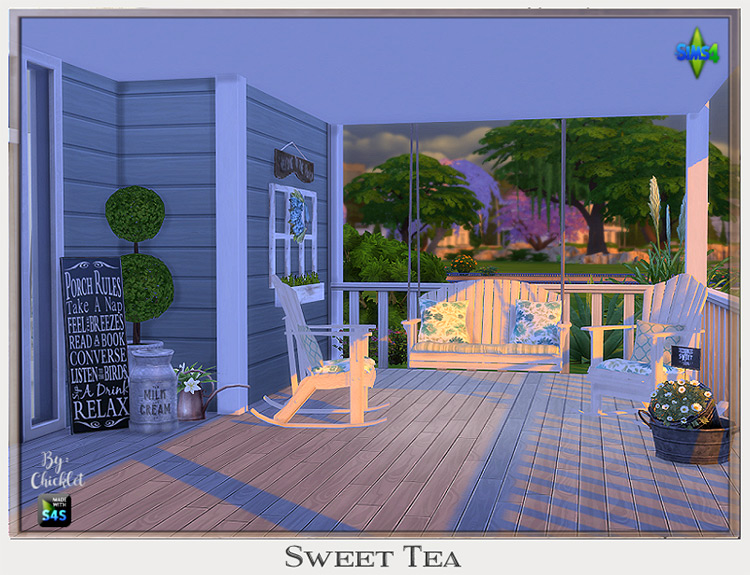 Does your Sim live in a farmhouse or cottage with a spacious front porch?
Then this is the CC set you've been looking for.
Chicklet45368's massive CC set includes a wooden porch swing (static but functional!), three decor signs, a flower planter, and plenty more.
This entire set is rustic perfection, and a must-have for those who prefer country or rural builds.
Egby Garden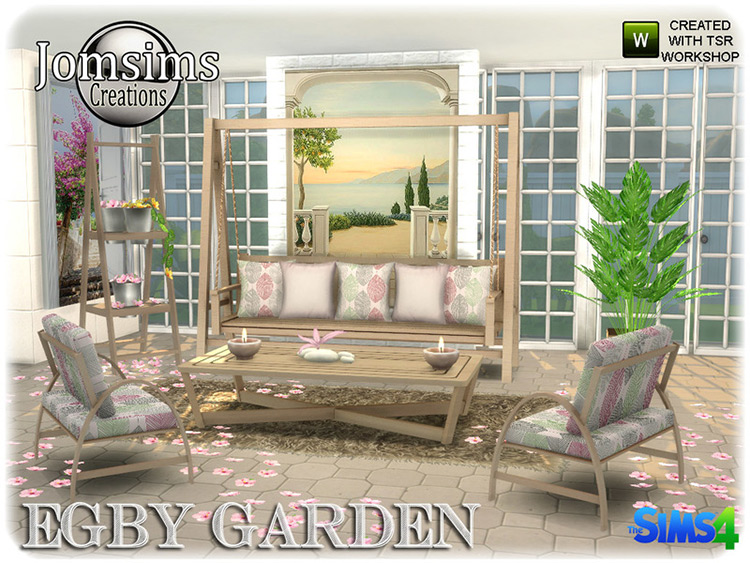 For those Sims with extra spacious porches (or even an enclosed sunroom), JomSims's Egby Garden CC set has them covered.
With two floral upholstered chairs, a wooden swing (with pillows that match the chairs — coordination!), a plant, plant holder, and a coffee table, this has everything needed to create a cozy and inviting outdoor space.
Plus, there are eight variations to choose from!
So dig into this set and see what you like. And there's really a lot to like here.
Summer Illusion Hanging Loveseat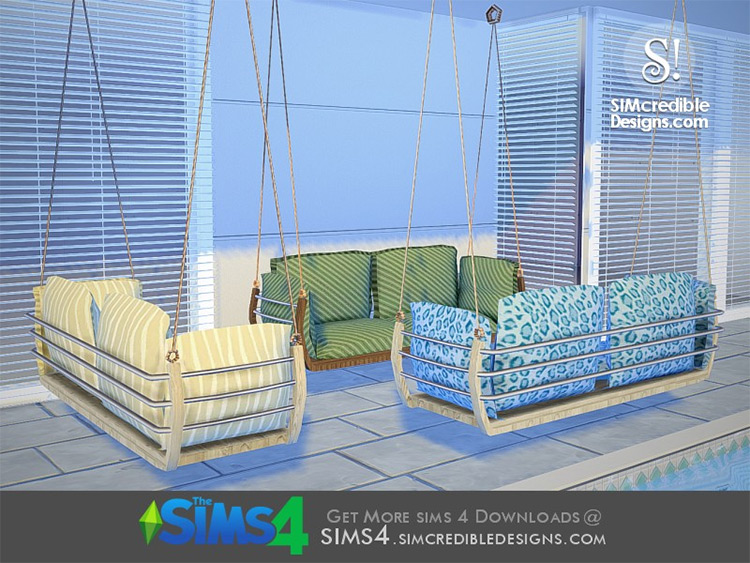 Loveseat or porch swing…
Decisions, decisions.
But why choose when you can just download the this hanging loveseat CC?
It's yet another fantastic creation by Simcredible, and this porch swing has lots of comfy, fluffy pillows to relax on. Plus a super plush seat.
This is also available in a trio of unique colors and patterns.
It almost looks like a traditional loveseat at first glance. But the added ropes gives the clear distinction that it's definitely a porch swing.
Breezy Swing Chair Static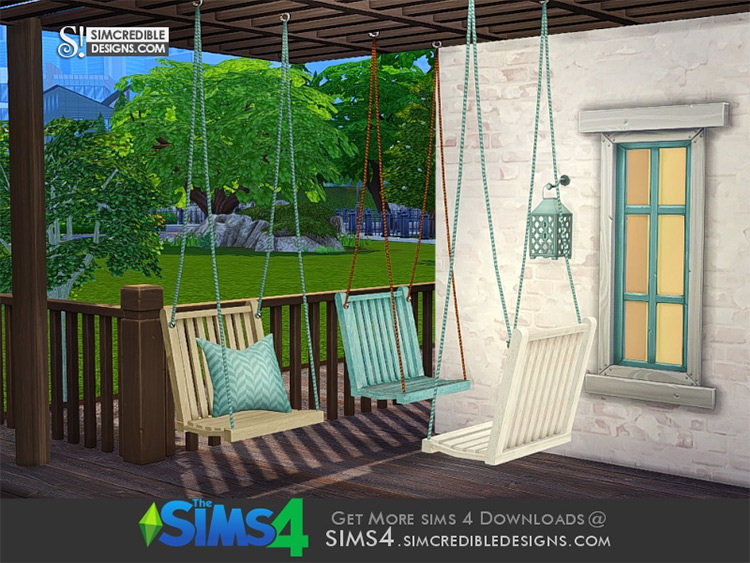 Remember the Breezy Swing Loveseat CC from earlier?
Yep, it's SimCredible again.
This time with the more compact version of their original creation.
This Breezy Swing Chair is everything you love about its bigger counterpart, while giving your Sims with smaller porches more space to work with.
Bonus: it even comes in the same white, tan, and light blue colors as the loveseat. So download both to create a set!
Ina's Outdoor Set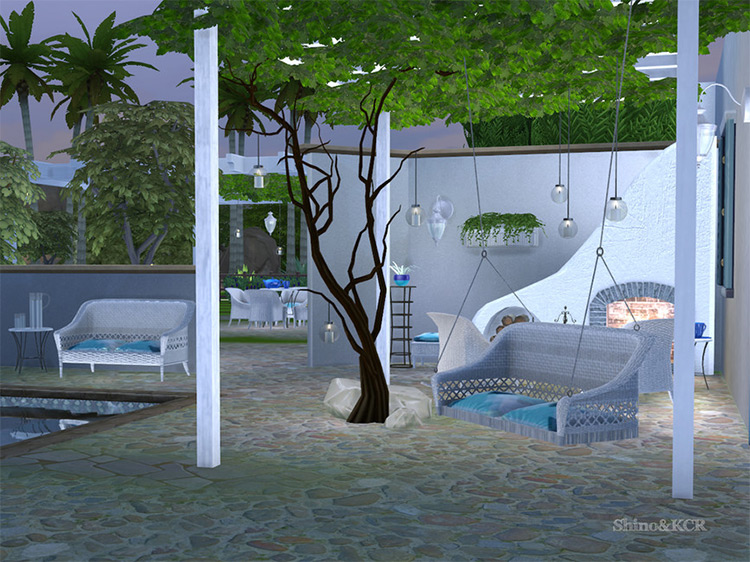 This is a really unique porch swing set that would look great in Oasis Springs, Strangerville, or Selvadorada!
Ina's Outdoor set by ShinoKCR has a classic southwest theme, with multicolored upholstered pillows on both the porch swing and standalone loveseat.
Plus there's hanging candles, end tables, and a variety of other décor/accessories to properly furnish your Sim's hacienda.
Spring Garden Loveseat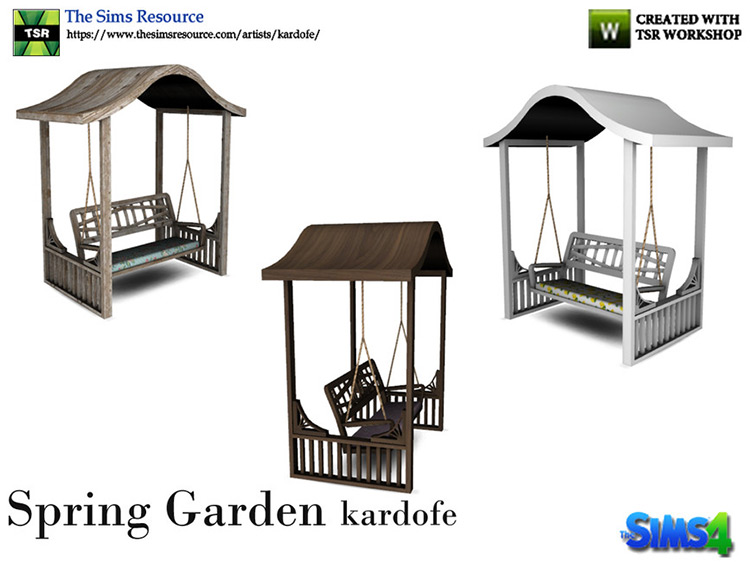 What's a Sim to do if they want a porch swing, but don't have a porch?
Simple: they have you download this Spring Garden Loveseat.
This one's a great find for those who want the porch swing experience without having to build a bigger porch (also great if your Sim just has barely any simoleons).
Kardofe's unique creation is a standalone item, with an awning to protect your Sims from the elements. And it has three wooden swatch colors to pick from.
Browse:
Lists
The Sims 4
Video Games