Best Retail Store Clutter CC for The Sims 4
This post may contain affiliate links. If you buy something we may get a small commission at no extra cost to you. (Learn more).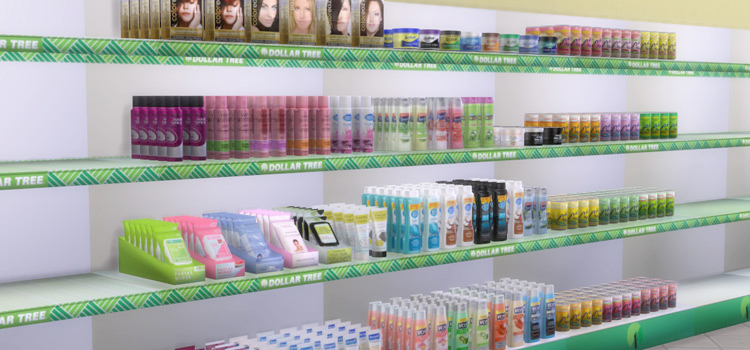 Shopping is an integral part of our lives.
And yet, Sims are mostly robbed of this experience.
The aesthetic, the ambiance… you just can't skimp on the little things! Clutter makes any build feel more personal, and that's especially true for retail stores.
So whether you're building a shopping mall or just a small store on a quiet little main street, this list should have lots of stuff to clutter up that space.
1.

Voidcritter Card Store Set (Kids Room Stuff Required)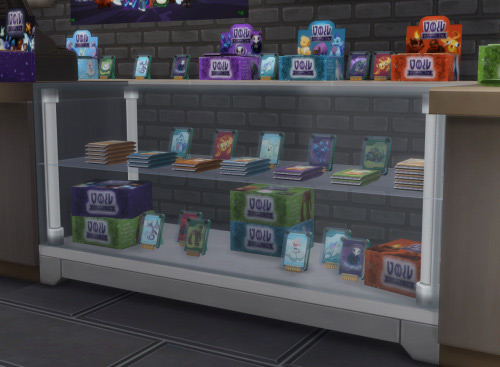 One of the best things about The Sims is that you can get really creative, and that's the case with these cards.
Just arrange these like any retail display, and you're good to go. They come in a variety of colors and styles so you can really stock the shelves.
2.

Stuff for Library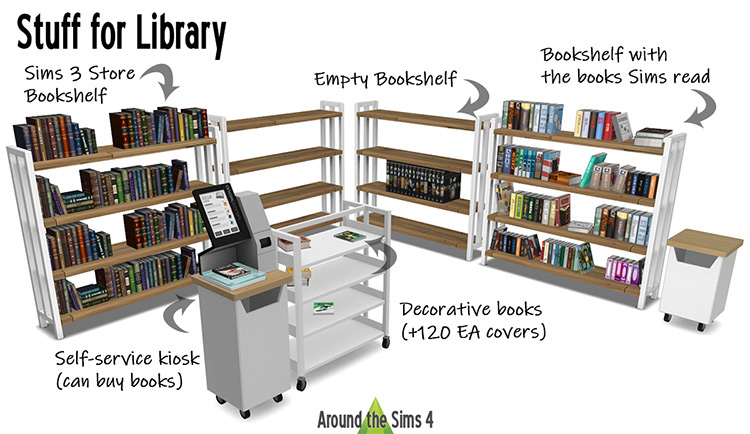 Any bookworm's favorite part of the mall is Barnes & Noble.
And now you can build your own cute, cozy bookshop!
This set may have been intended for a library, but books are books! Just make sure your Sims don't take these home without paying for them.
3.

Second-Hand Clothing Store Clutter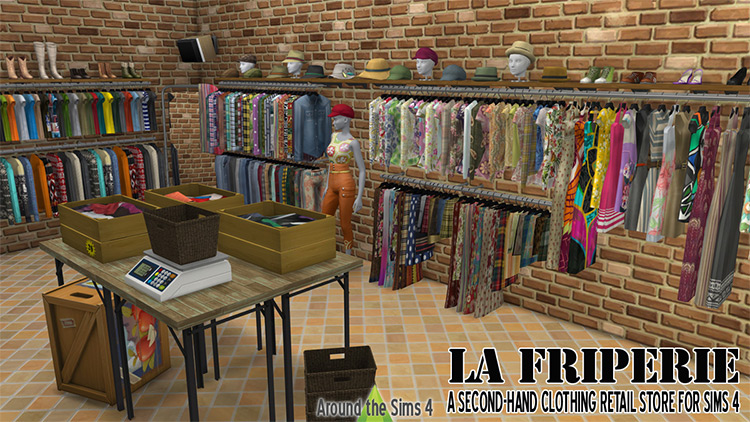 Simoleons don't grow on trees.
There's no shame in exploring what hidden gems are within a second-hand shop, and it'll be easier than ever to create an epic one.
This clutter pack really has it all, including racks of clothes, shoes, hats. It's truly a treasure trove of clutter!
4.

Shoes For Sale Part 1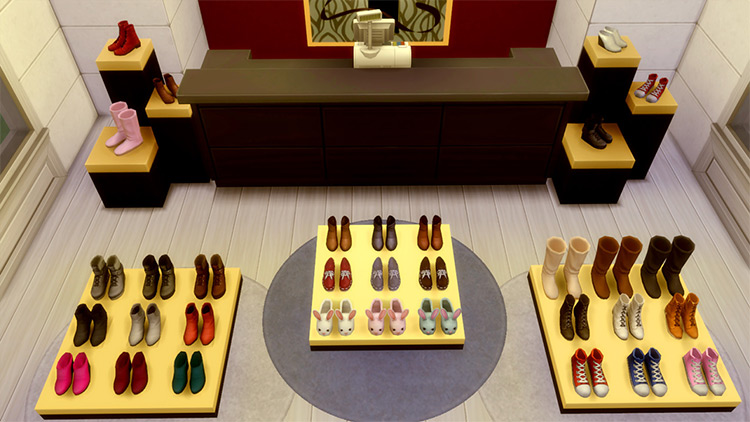 In this simple set, you'll notice some very familiar footwear.
Many of the base game sneakers, slippers, and boots have been turned into decorative in-game objects.
This CC set is a great find if you're looking to create a typical clothing store. It'll really add a lot to your build just to have a few pairs sitting around, even if you're not looking to use every last one.
5.

Shoes For Sale Part 2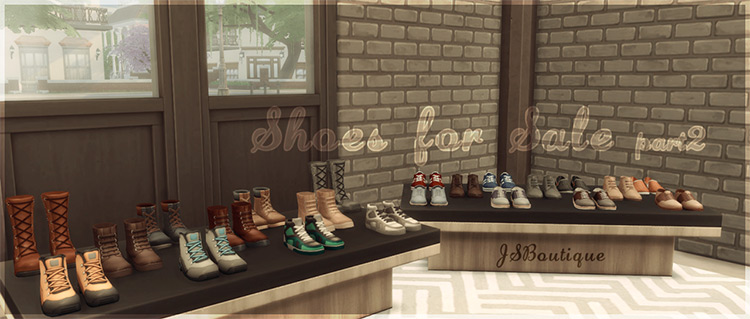 In the second part of the shoe clutter collection, we have dress shoes plus even more sneakers and boots.
For a slightly more outdoorsy or upscale vibe, this selection may be what you're after. The Maxis Match design is perfect for just about any interior or style.
6.

Music Instruments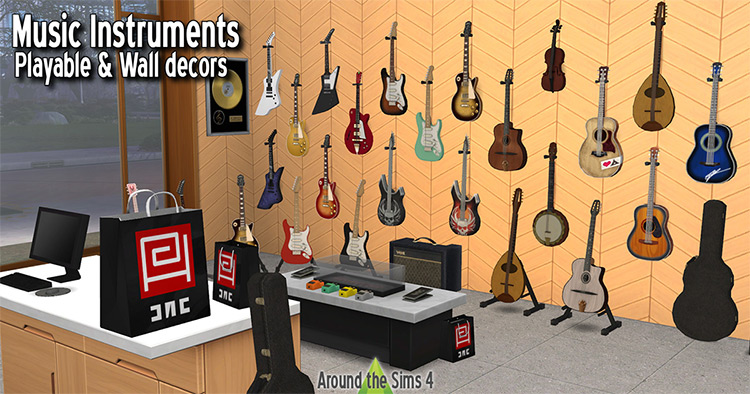 For those music loving Sims, paradise is a store with instruments. In this collection, there's an amazing variety of acoustic and electric guitars, plus some banjos and mandolins.
Best of all, there are even functional versions, so your Sim can try them out!
7.

Functional Retail Seed Display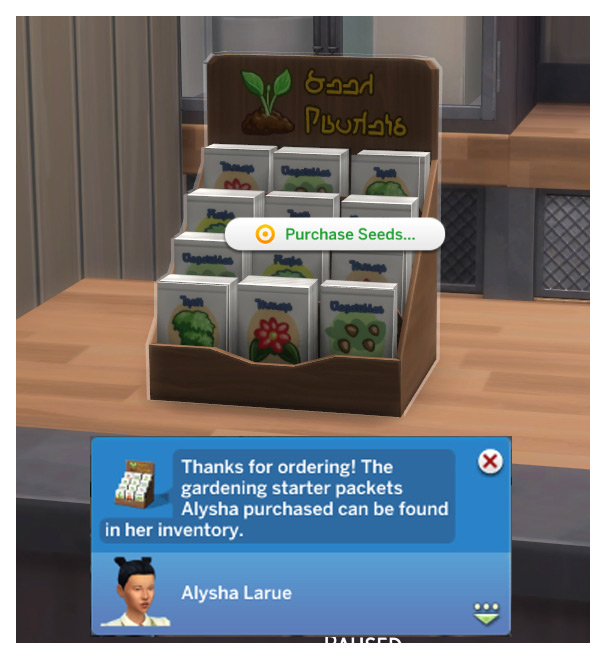 This is a super small detail, but a really cool one nonetheless.
By adding this functional seed display to any table or counter in your Sim's shop, packets of seeds can actually be purchased directly from it, rather than a garden box.
It's such a simple way to add more clutter, and add an easier way for your green-thumbed Sims to support their hobby.
8.

Dollar Tree Clutter Part 1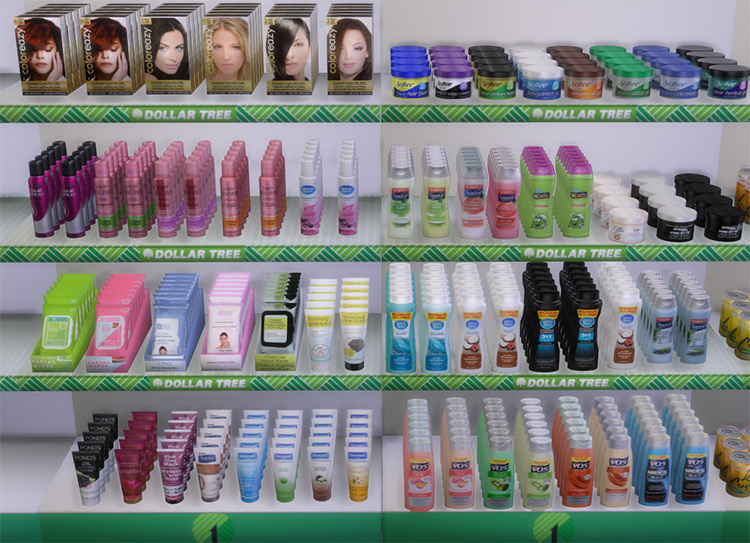 No store does clutter like the Dollar Tree.
Everywhere you go, everywhere you look, there's a great deal to be found. Both literally and figuratively.
In this set, there's a truly enormous amount of stuff. Boxes of hair dye and bottles of shampoo will definitely add a fuller look to a retail build, especially with such an abundance of swatches.
9.

Dollar Tree Clutter Part 2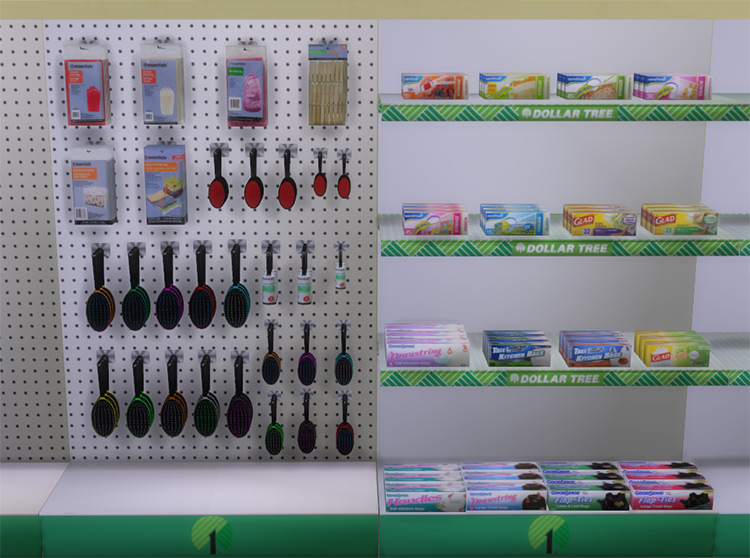 Here we have even more awesome Dollar Tree finds, and this second part focuses partially on the more practical aspects. A decorative cash register is included, plus pegboards for the walls.
As for tangible clutter, there's no shortage of that, either.
Line those fancy new pegboards with hairbrushes and lint rollers, and stock the shelves with trusty garbage bags!
10.

Just a Rack Set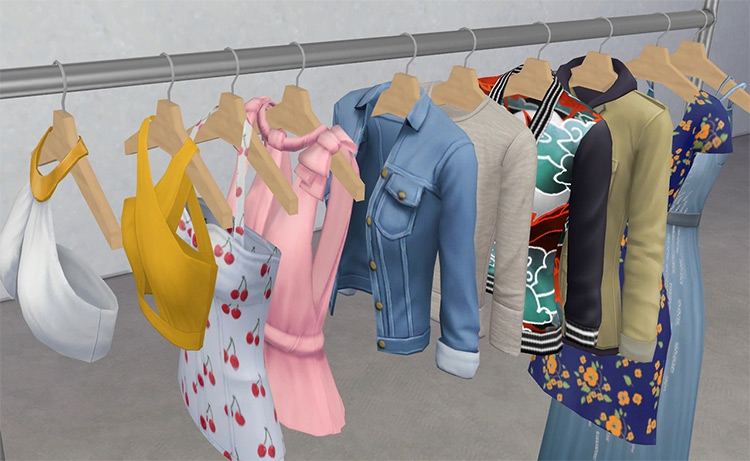 More clothes?
That's every Simmer's dream!
Although these clothing racks are strictly decorative, what's cool about them is they're the same tops you've probably already seen in CAS – much like the above shoe sets.
Somehow, that just seems so fitting.
Both masculine and feminine clothes are included here, and the meshes come from many different packs.
Browse:
Lists
The Sims 4
Video Games