The Sims 4: Best Shrubs & Bushes CC To Download
This post may contain affiliate links. If you buy something we may get a small commission at no extra cost to you. (Learn more).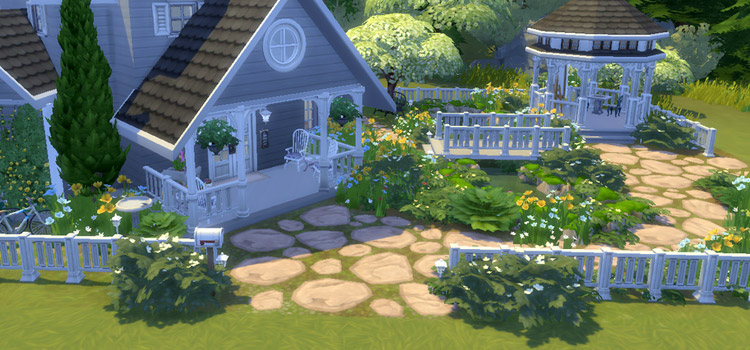 Here's an unknown fact about me: I cannot keep a plant alive for anything.
I'm not sure if it's my cats trying to eat them, or my inability to remember to water them, but I have yet to ever keep any plant from wilting.
This brings us to reason #1,343,254 why I feel as if I would thrive better as a Sim… because most of the plants in-game don't die.
Now, I get it that garden-worthy flowers and plants can die. But what about all of those beautiful shrubs and bushes that we all fill our lots with?
They might change with the season. But we can always count on those shrubs to come right back to life in the spring.
And if you want even more variety in your yard, here's some awesome Sims 4 CC for custom shrubs and bushes.
Sunflowery Shrubbery by AdonisPluto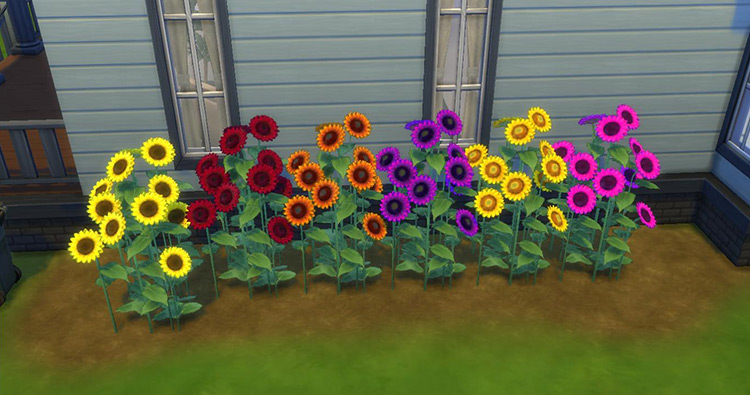 I always love a good CC conversion from an older Sims game. And this sunflower conversion from The Sims 2 doesn't disappoint.
Coming in with six beautiful swatches, these large and in charge flowers are going to look perfect in any garden.
If you put a few of them together, they're really going to look good, because they all have varying heights and sizes.
For the Outdoor Set by AdonisPluto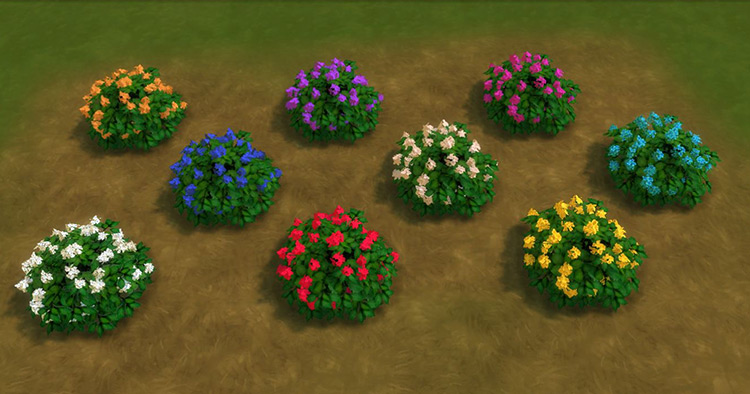 AdonisPluto is back with another conversion from both The Sims 2 and The Sims 3.
These nine different shrub/bush options can now be found in build/buy mode for easier access, and all come in varying swatches as well.
They're all so different, and are going to look so good, that your Sims might want to quit their day jobs and take up landscaping fulltime.
No Perennials for Millennials by Magnoliidae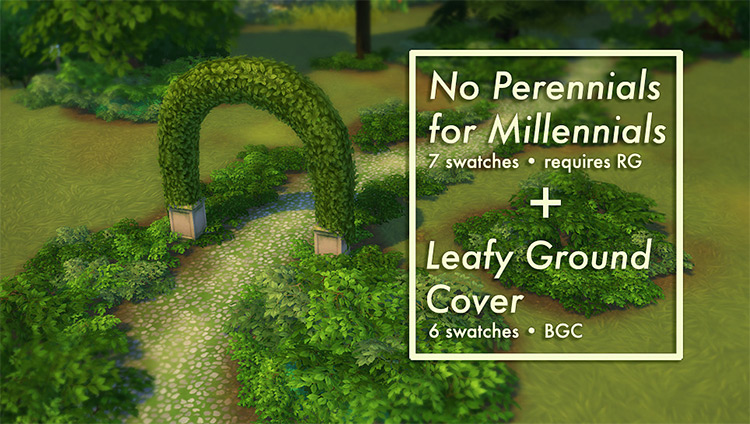 Since your Sims have already called their boss and quit, they might as well take full advantage of their new green thumbs with this literal arch made of plants.
This CC also comes with a large leafy bush that would make for a great pathway.
Do note that since this is a recolor, you'll have to own the Romantic Garden stuff pack for this to work. But I believe it's worth it, with all of the additional swatches you're getting.
Dull Daisies by LaLunaRossa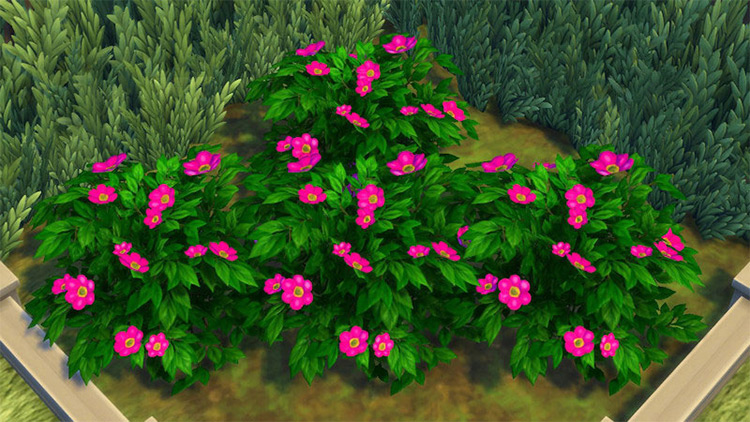 Please ignore the name here, because these daisies are anything but dull!
The story behind these beauties is what really sold me, so you'll have to check it out if you dig into this CC.
But these bright and colorful bushes come in six swatches that look stunning when all put together.
I'm telling you, your Sims are going to be so proud of themselves after you put these down in front of their homes.
Round the Shrub by Hangbuscuit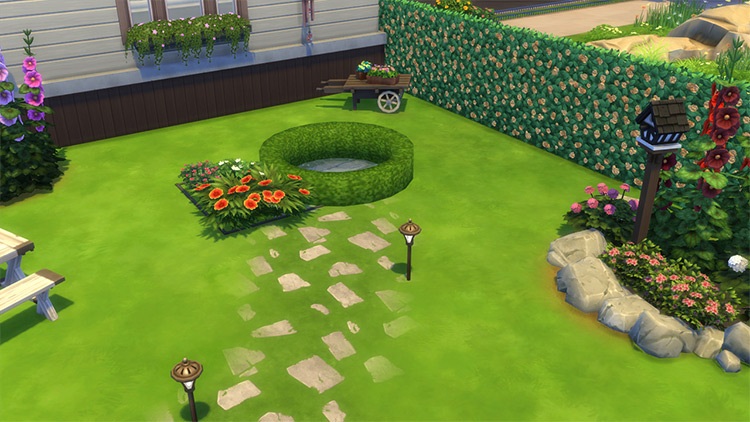 Now, before we get started on this set… I'm going need you to repeat after me:
"I will not trap my Sims in this shrub."
You promise? Okay, good. I'm actually obsessed with this very circular shrub, and could think of so many places to use it!
It has two different textures to pick from, as well as nine swatches to pick from, so you could really do anything with them!
Could you picture this placed perfectly around a wishing well in the middle of your cottage's flower garden?
Oh, that just screams Spring to me – and I'm all for it.
Wildflower Assortment by NYGirlSims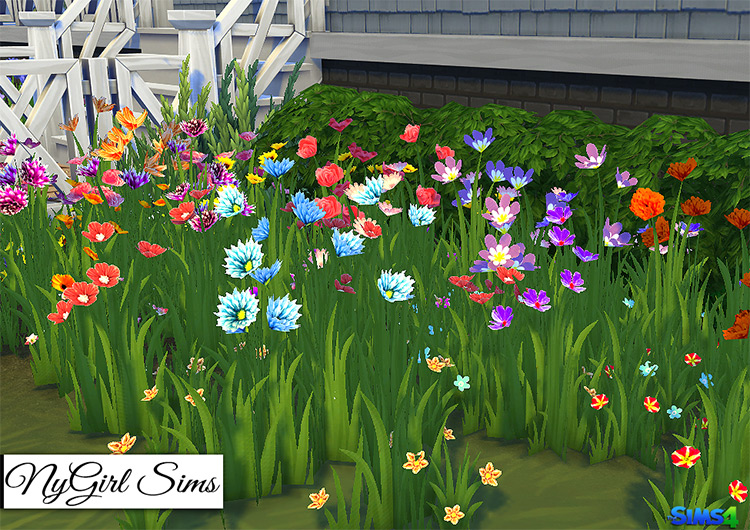 NYGirlSims has created one of the best-looking sets of wildflowers for The Sims that I've probably ever seen.
Every swatch looks different than the one before it. And when they're all put together, they create the most gorgeous (and very organic) assortment of colors I've seen in a while.
These would also look beautiful in the center of that round shrub up there as well.
TS2 to TS4 Plant and Flowers Mega Pack by Xelenn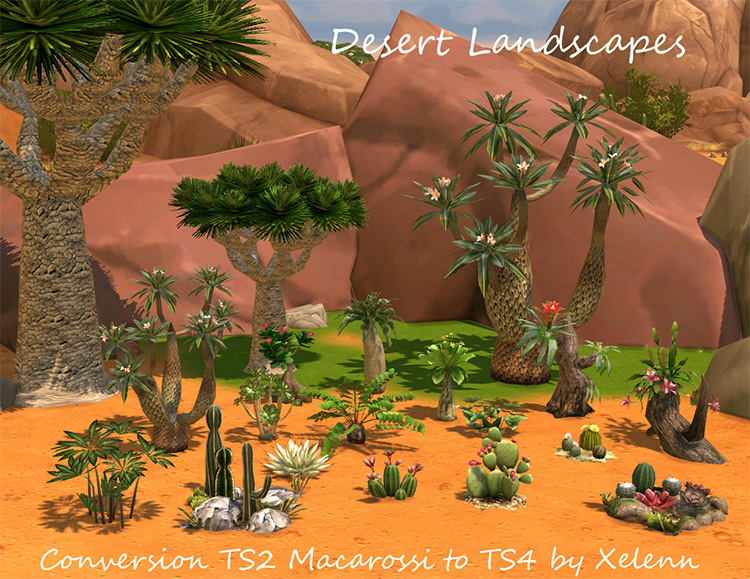 Now this pack by Xelenn is just so impressive.
This creator has converted a total of 64 items from The Sims 2, into CC for the Sims 4. And it's insane how gorgeous they all are!
Not only do we get a huge variety of bushes and shrubs, but we also get so many potted plants and flowers that you aren't even going to know which ones to use first.
I personally am so impressed by the assortment of colors and designs of the larger bushes. The talent is strong here for sure.
Modular Flower Shrubs + Pot by Plasticbox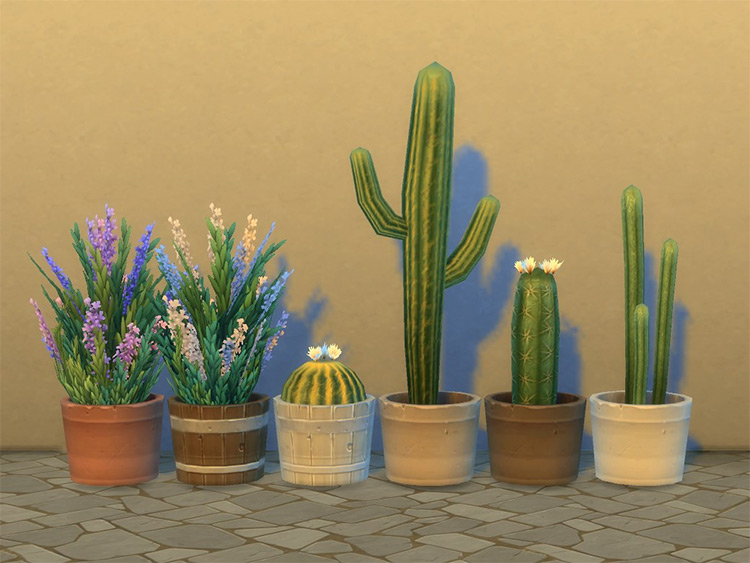 I'm always so impressed by the creativity and ingenuity of CC creators. And Plasticbox is one of the more inventive ones that I have found.
In this set they've taken a selection of EA shrubs and flower bushes, and made them placeable in pots, to give your designs a bit more of a pop.
And I just think that is such a great idea!
This download also comes with some flowerpots that you can also use to plant harvestables in as well.
Liberated Plants by Plasticbox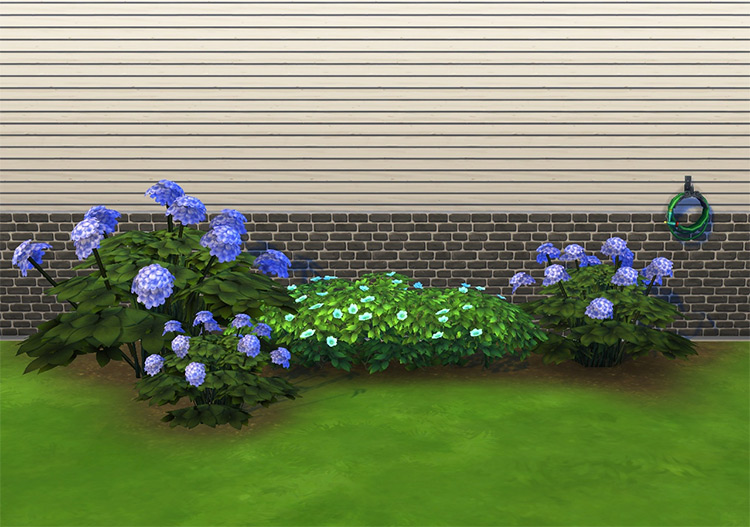 Plasticbox is at it again, folks!
This time, they've taken pre-existing shrubs from the game and recolored them, and made them available in buy mode.
This is an older creation, but it still holds up quite well compared to other plant CC items I've seen.
Just by recoloring base game items, they've given us so many more color options. And that alone is going to really add a lot to your designs.
Toilet Bush Recolors by BrazanLotus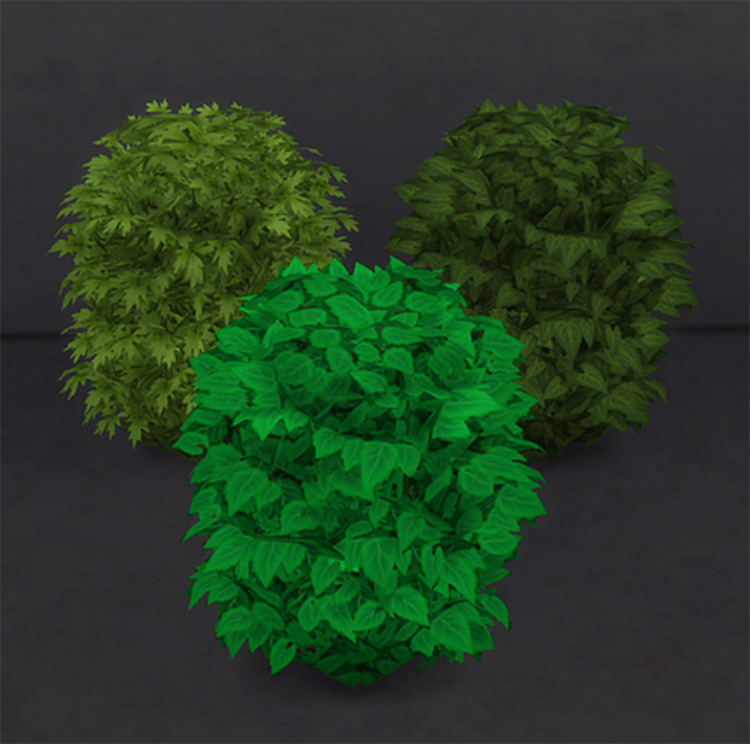 I absolutely had to end this list with the most recognizable bush in The Sims history.
And that is—of course—the toilet bush.
We've all had to use this item for something, I'm sure, right? I for one use this item a lot in my rags to riches challenges.
But sometimes the bright flowers were a bit much for the vibe I was aiming for, so this recolor by BrazenLotus is perfect!
Even if you don't want to use them as toilets, they now have three really nice swatches that could be used as bushes around your lots.
Browse:
Lists
The Sims 4
Video Games