Sims 4 Teacher CC & Mods: Outfits, Careers & More
This post may contain affiliate links. If you buy something we may get a small commission at no extra cost to you. (Learn more).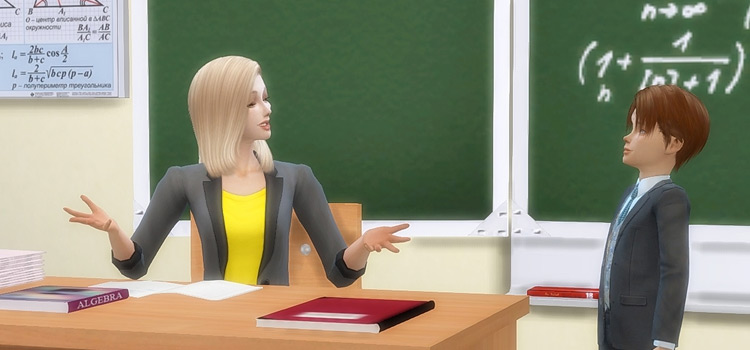 Being a teacher is one of the most honorable careers anyone could have.
They spend their days changing the lives of youth by educating them, shaping their futures, and in turn changing the world with each new generation.
But it sure is a lot of work, dealing with kids and all. So most people are probably best suited to just live out that life through their Sims.
The truth is, it's a tough job as much as it is admirable. It takes a certain type of strength to make it, as well as… a certain wardrobe?
Maybe it's because of dress codes, but let's be honest: some outfits really do scream "teacher".
There are ways for your Sims to be teachers beyond CAS, too. Simmers have got this all figured out, from mods and outfits, to stuff you can use to build your very own classroom.
1.

Grandpa's Knit Vest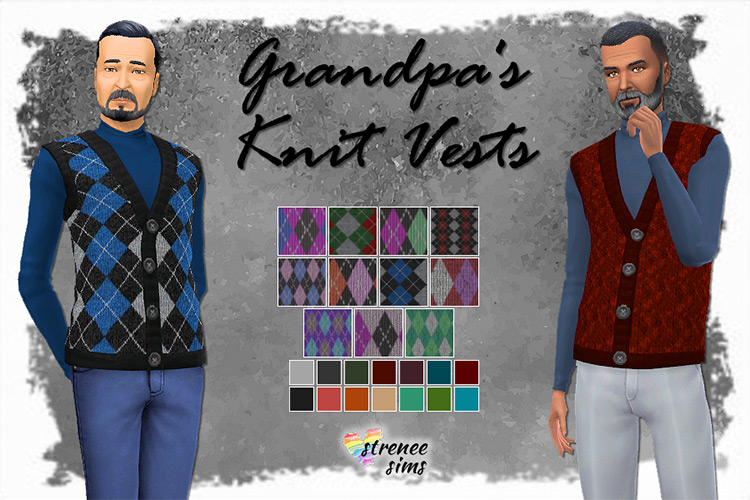 For most teachers, their work wardrobe mostly falls into the categories of practical and semi-formal.
Sure, occasionally they have Casual Fridays and you'll spot a teacher in jeans and t-shirts… which was always strange as a kid, by the way.
But for the most part, they stick to stuff that says "school".
Sweater vests are certainly a good choice for that sort of thing. They're scientifically proven to make you smarter, after all.
I swear. Just don't fact-check that.
In any case, they're at least a smart look.
These knit vests from talented creator Strenee Sims provide plenty of options.
You may recognize them if you have the Cats & Dogs Expansion Pack – with one big change.
The animal-themed stuff like kitties, dogs, and bones have been removed in lieu of more typical styles such as argyle and basic knit textures.
2.

Sims 3 Teacher Career Converted into Sims 4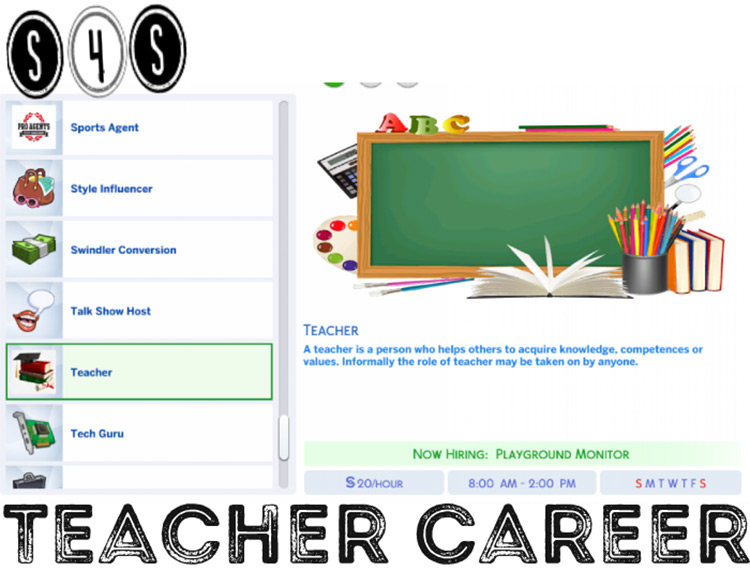 Many fans love The Sims 3 to this day, even though it has been somewhat "obsolete" for six years now since The Sims 4 came out.
Are the graphics, CAS, and routing a hundred times better in The Sims 4? Totally.
But if there's one area of this game that could always use the help of mods, it's careers.
We don't have all that many, and even the rabbithole ones are considerably less interesting than in The Sims 3.
With the Ambitions pack came the Teacher career, and now it's here again for The Sims 4!
This expansive career path truly lets your Sim work their way up from the bottom.
In real life, you definitely aren't going to go from a Playground Monitor to a District Superintendent in a matter of a few weeks with no degrees, but that 'tis the joy of The Sims.
3.

Lazy Loafers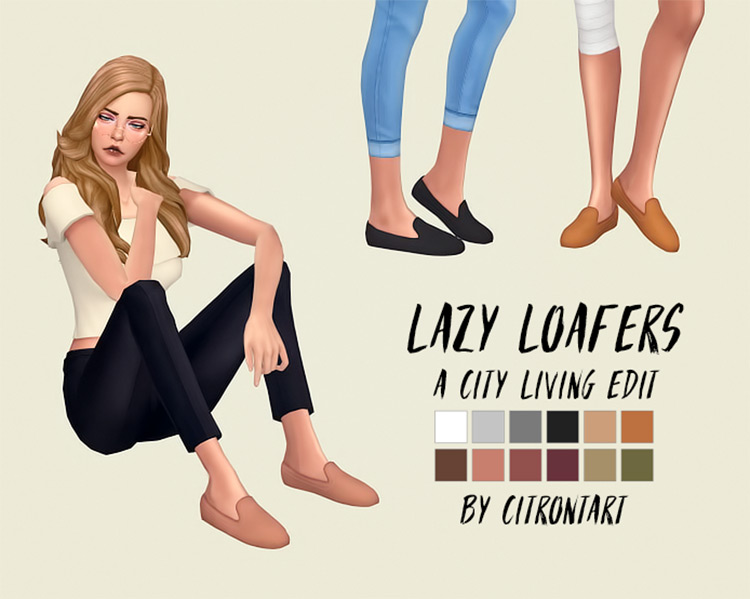 I know I'm not painting the most flattering image of teachers here, first with "Grandpa sweaters" and now these Lazy Loafers.
But this stuff is cute and very appropriate!
A teacher is usually on their feet for most of the day, so sensible footwear is a must.
That doesn't mean it has to be all or nothing, comfort or style. Both are definitely possible, especially for your Sims when you use CC.
These loafers look like just the type of thing to complement any semi-casual outfit.
They come in 12 neutral swatches that'll make them easy to pair with pretty much any tops, bottoms, or dresses.
4.

Accessory Cardigan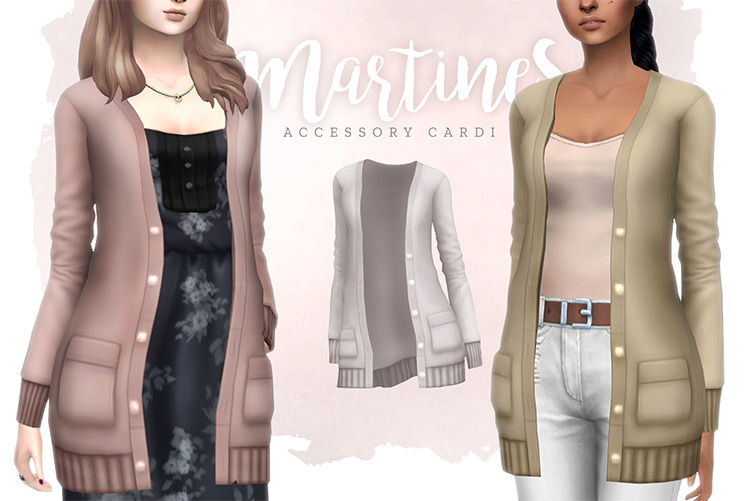 Cardigans are always great, honestly.
I'll take a large, loose sweater with pockets any day of the year, thank you!
I'm sure teachers feel the same way.
These accessories are easy to accessorize and stay looking classy.
And that's exactly what these are – an accessory.
You can actually use this in endless ways because it's totally up to you what your Sim wears with it.
This may be a little confusing if you aren't familiar with the concept, but it's super simple. Creators sometimes categorize what would usually be a top in CAS, as rings or gloves in CAS.
So you have much more opportunity for personalization.
You'll definitely have that here.
Like a real teacher, your Sim can wear this every day, with different tops beneath!
5.

Shirt With Rolled Sleeves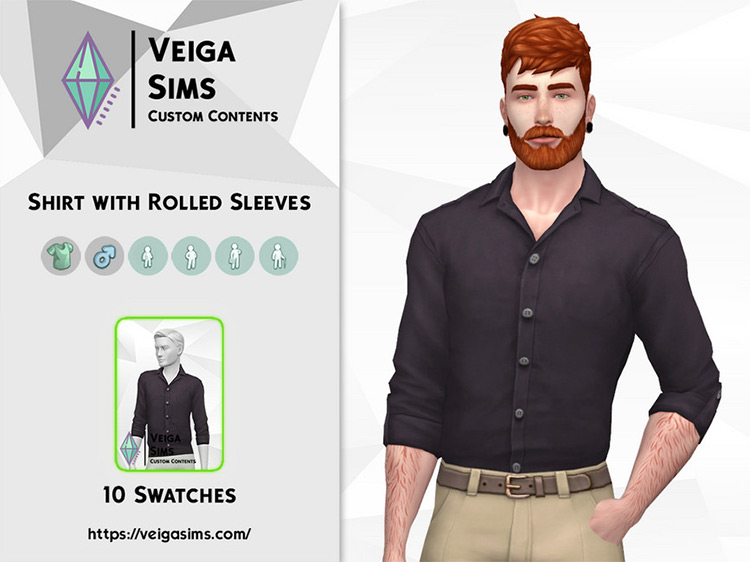 The situation with men's work fashion is pretty much the same as men's non-work fashion – limited.
Typically they just don't have as large of a pool to draw from as women.
It's button-ups, with or without ties, khakis, sweaters… you get the idea.
That doesn't mean there's zero variation or style involved, however.
These snazzy shirts from David_Mtv will make any Sim dashing and ready for business. With rolled sleeves and ten swatches, your Sim will be set on teaching attire forever.
Another great thing is that they're tucked in!
So few shirts in the game are, for some reason. But teachers don't usually go around with their button-ups untucked.
6.

Sabrina Pumps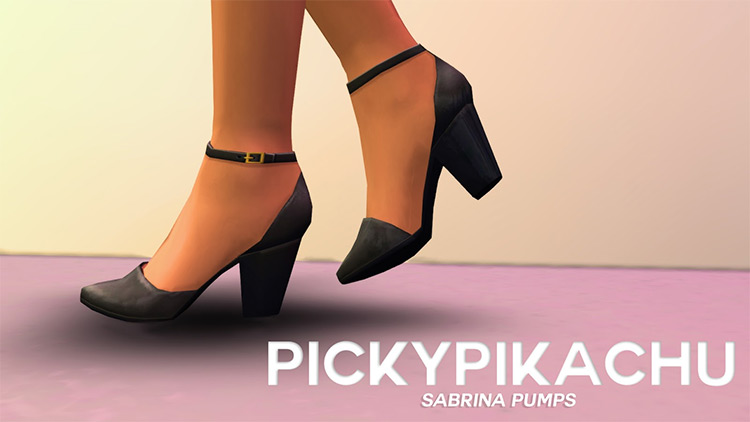 Many teachers are brave and strap on some heels instead of opting for sensible flats or tennis shoes.
It's easy to see why – they look amazing.
Besides depending on the type of heel, they can be a fast way to make an outfit look more professional.
Creator Pickypikachu modified the flats from City Living to create these fun, low-key pumps.
They have a short heel and a classy thin strap, perfect for when you're looking to add just a bit of an edge to your Sim's look.
The ten swatches include plenty of colors appropriate for teaching outfits, including black, brown, and beige – but you can always branch out and go for the green or purple, too!
7.

Katherine Skirt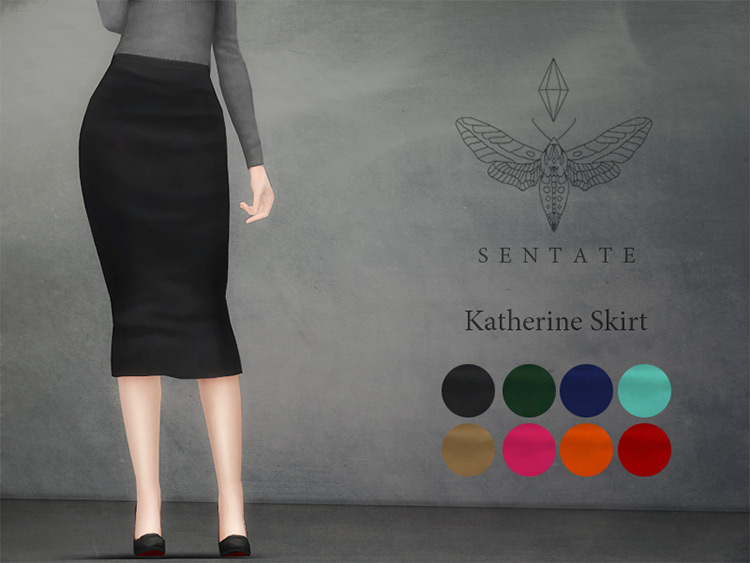 Elegance is a plus anywhere, especially in a classroom.
And nothing commands respect quite like a bold well-put-together appearance.
This pencil skirt is one of the most stylish of its kind you'll find. It'll perfectly fit your Sim, with a very chic and flattering shape.
The 8 color swatches allow you to take this CC in a number of different directions.
For more bubbly outfits, the vibrant blue, orange, pink, and red skirts would be great. While the black, green, dark blue, and brown are fitting for a modest look.
8.

Knit Sweater with Shirt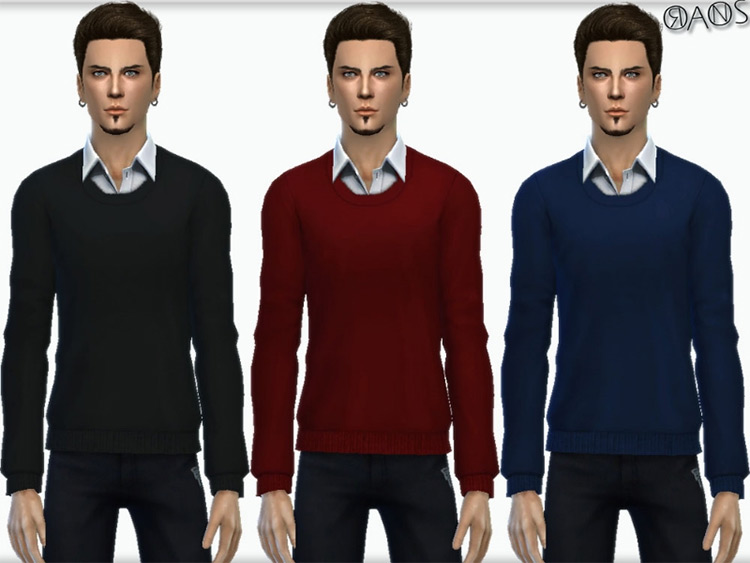 You'll find several sweaters on this list, but I think that is a rather appropriate trend.
In the USA, most of the school year takes place during the cold weather months, so you sure won't find teachers in shorts and tank tops.
This layered getup is about as "dressy" as most teachers get unless they're wearing a tie. It has a solid design with the collar of a button-up poking out the top – a classic pairing for sure.
There's just the right amount of professionalism here with an easygoing twist.
A teacher could go incognito in this sort of thing, blending seamlessly wherever they go, from the classroom to the grocery store and… maybe even on a date?
I don't know who would dare wear their work clothes on a date, but I guess it would work in a pinch.
How did I get that far off track anyway? That was so irrelevant.
Everyone knows teachers live at the school and aren't allowed to leave… or maybe that's just how every elemtary-aged kid feels.
9.

Lulu Pants v2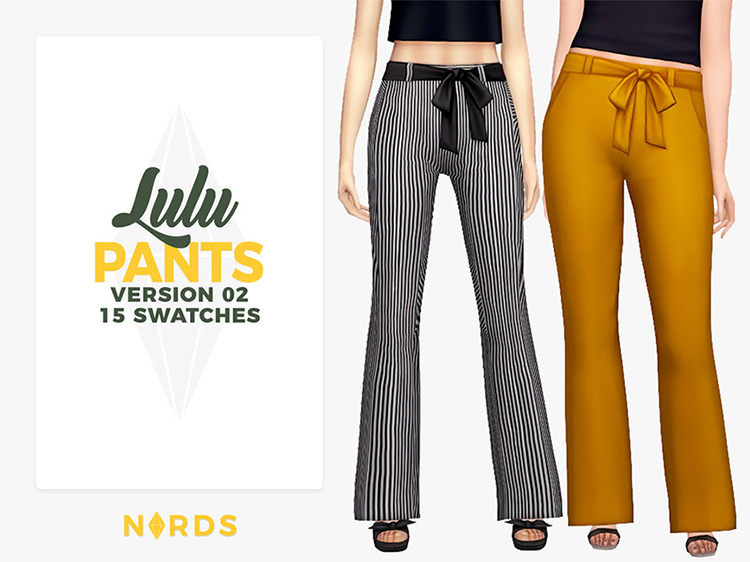 Teachers today are more fashionable than ever.
The old "schoolmarm" stereotype of being overly frumpy hasn't been relevant for a long time, because now teachers have more freedom to express themselves through their clothes.
With these pants from Nords, you'll really be able to enjoy putting together your Sim's outfits.
They're like a mix between slacks and bellbottoms, so the perfect combination of casual and business that teachers seek.
Adding to the stylishness, the top is belted with a bow!
Whether you choose a tucked blouse or something that covers the waist, there are multiple ways to utilize these pants.
10.

Teacher Poses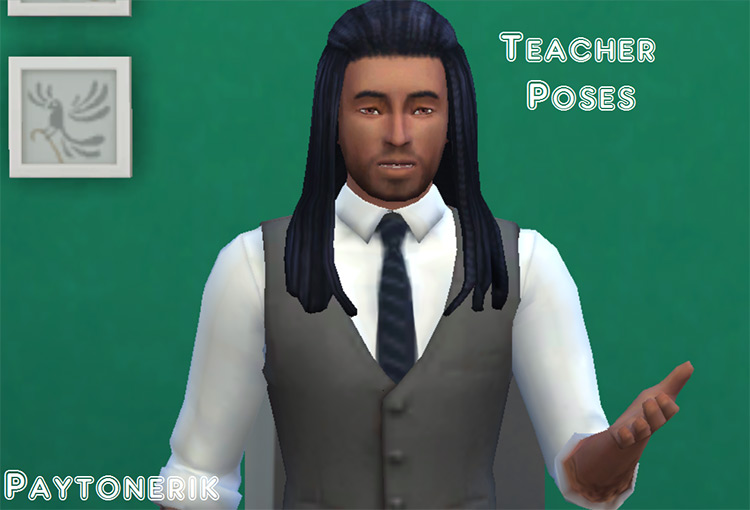 In The Sims, sometimes the simplest way to have your dreams for your Sims realized is to use a pose.
They don't have to work their way through the ranks, and you don't have to spend days on end waiting for them to get there.
All you need to do is give them fitting attire and plop them in a pose.
LustySims created some of the only teacher-themed poses out there, and they are awesome.
One includes the classic "half leaning on a desk" position teachers do when busy speaking to the class. The second will make your Sim appear to be writing on a chalkboard.
11.

School CC Set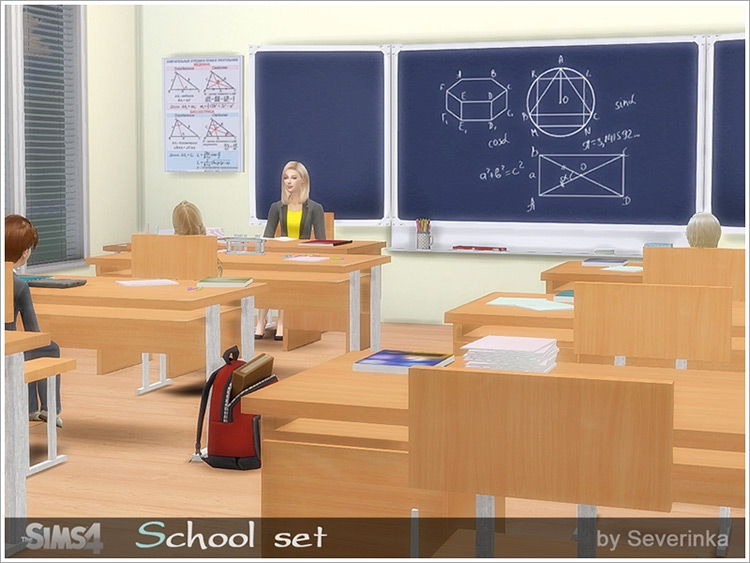 A classroom's appearance and decor are extremely important. Nobody can learn in an environment that is unsightly or unwelcoming.
As such, teachers tend to put a ton of time, money, and effort into making sure their classroom is the best space to educate that it can be.
Now you can do the same in your game, and give your teacher Sim a proper space to do his or her thing.
This set includes everything you'll need.
For furniture, creator Severinka_ made some lovely desks, chairs, and even a chalkboard.
It all looks amazing, and is important for classrooms. But let's be honest: in The Sims, décor and clutter are where it's at.
There's an abundance of items to truly make your build look and feel right. With posters, supplies for the students, stacks of books, and papers, there will be no doubt what the room is for.
12.

Panfilo Shoes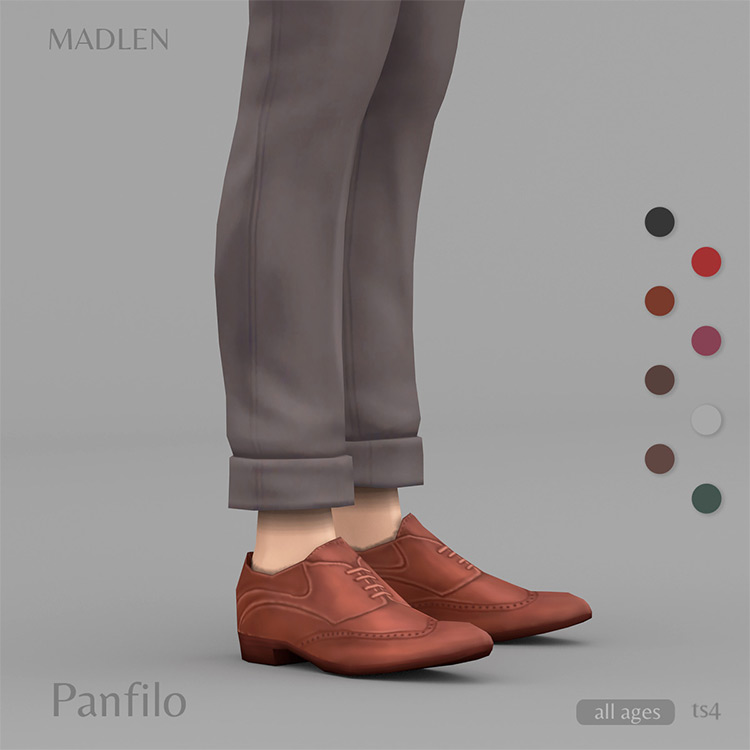 Even though most teachers (especially in public schools) can get away with mostly casual attire, sometimes it's fun to dress up.
And no matter what clothes you try to dress up with, the shoes are going to be the giveaway.
They make all the difference. Sneakers are definitely out.
So you'll have to get fancier, like with these from Madlen Sims.
They're just like the real-life Oxford shoes that guys have been wearing, well, forever.
Timeless looks are timeless for a reason, and it's easy to see why with how classy these shoes are. They're guaranteed to make any outfit look a little neater, a little better.
13.

Basic Turtleneck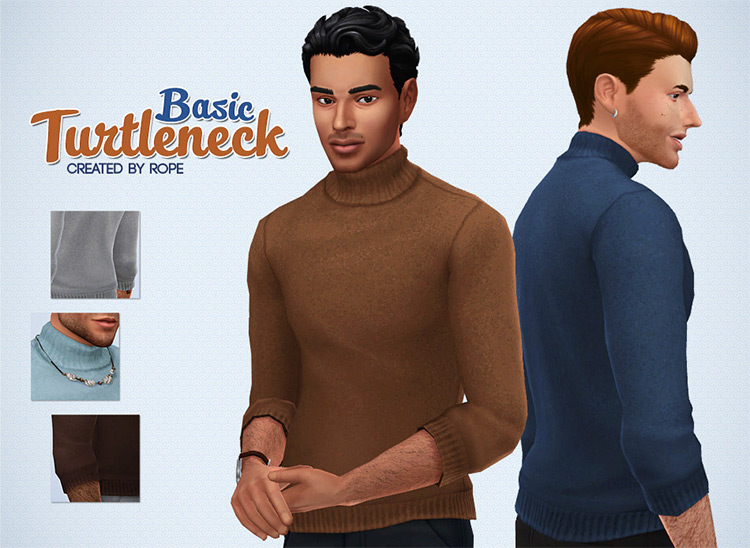 Sweaters are like a lifehack to business casual attire.
They give a person, or Sim, an appearance that is a step up from graphic tees – yet not as stuffy as suits.
When is a sweater ever not comfortable? Never. Never, I say!
The turtleneck style always looks especially nice, and this one from Rope has the best of everything.
It has shorter sleeves, a modest neck, and a ton of fantastic swatches spanning the whole rainbow.
14.

Faux Turtleneck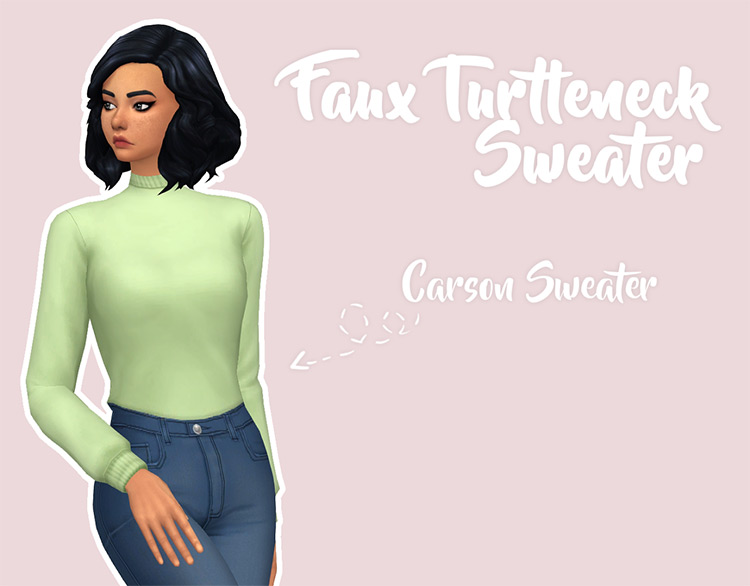 You know another great thing about turtlenecks? They're gender-neutral.
So it just wouldn't be right to list some for the guys without making sure your ladies have options, too!
This is the sweater for any Sim you'd like to have a relaxed yet polished look.
The neck is rather subtle as far as turtlenecks go, and there's a slight ridged pattern that the ends of the sleeves match.
A key element here is also that the sweater is tucked, so that will really up any outfit.
Baggy sweaters have no place on educators, at least as far as most schools are concerned.
15.

Overall Long Skirt
Every school has at least one teacher who's just killing it with their wardrobe.
Their attire is always amazing and gives them a "cool" reputation that probably matches their personality.
You want that for your Sim too, right?
I'm sure there are fun possibilities for playing a fuddy-duddy teacher. But for longevity, having a Sim you can envy is always the best!
This overall long skit is just the kind of thing you'd find the resident fun teacher wearing.
There are two versions: one denim and one colored.
The denim version has a fantastic texture and some flower embellishments, while the colored option offers a wider array of swatches.
But the coolest part just might be that this is categorized as a bottom, so you can pair it with whatever you want as a top.
That makes this skirt hugely versatile. Your teacher Sims can make this work in so many different ways for every season.
Browse:
Lists
The Sims 4
Video Games