Sims 4 Victorian Era CC: Clothes, Furniture & More
This post may contain affiliate links. If you buy something we may get a small commission at no extra cost to you. (Learn more).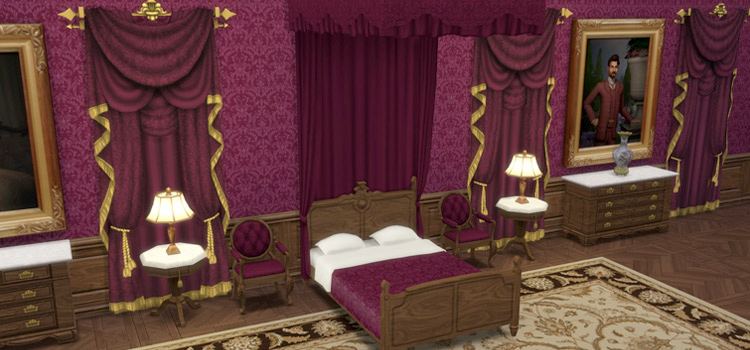 Before Queen Elizabeth II(the immortal royal) was proclaimed UK's longest-reigning monarch, there was Queen Victoria.
The Victorian Era marked Queen Victoria's 63-year reign from 1837 to 1901, a period where WiFi was non-existent, Charles Darwin's natural selection theory was a hot topic, and Jack the Ripper was on the loose.
During this time, even with all the wars and famine, Britain had pretty much become a superpower thanks to its innovations and achievements in everything that mattered.
However when it comes to societal trends, the Victorian Era still held on to Bridgerton-like traditions that would anger feminists today.
Still, apart from the deadly corsets and arsenic-laced dresses, this era continues to fascinate with its obscene grandeur in architecture, fashion, and the arts.
Go back in time and have your Sims live their lives as a Victorian with this classically historic CC list.
20.

Birthday Bonnet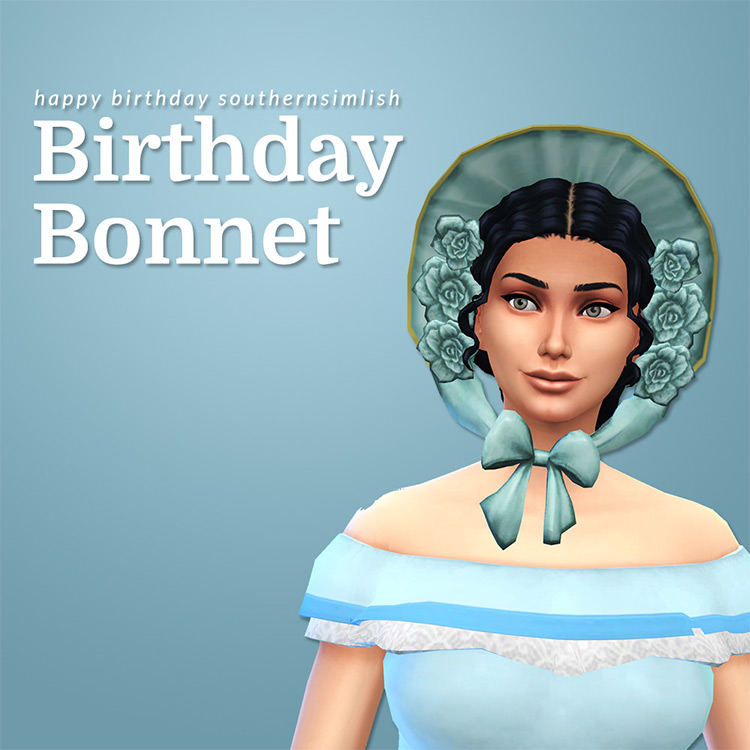 Victorian women were expected to be modest and fashionably covered at all times when out in society.
That means wearing layers of fabric and a fancy hat even during the hottest time of the year.
A Victorian bonnet, with its frilly designs and decorations, is not exactly the most practical fashion choice when it comes to sun protection, but women wore it nevertheless.
Crown your Sim with this Birthday Bonnet from Linzlu to kickoff your Victorian-style transformation.
19.

Merida Hairstyle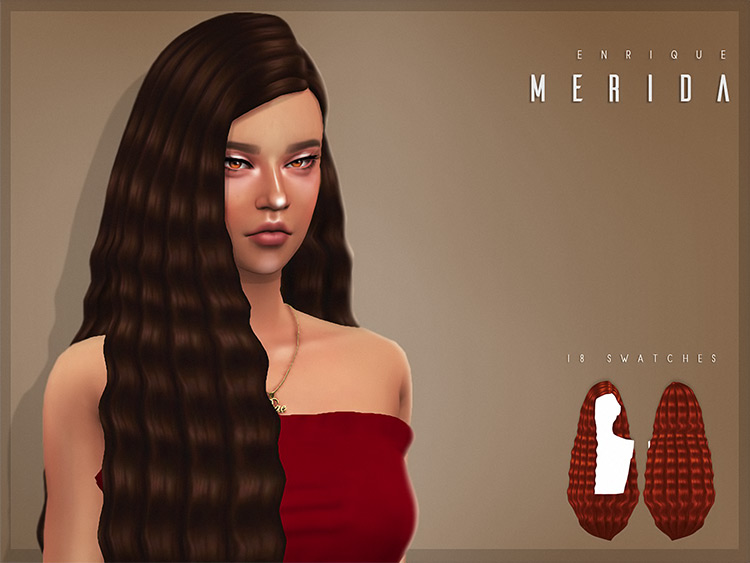 A quick Google search on "victorian hair" would show you that 19th-century women were real-life Rapunzels.
Victorian women would grow their hair until it reached the floor, putting mermaids to shame and overwhelming modern-day hairstylists.
It was an extremely impractical trend. But the women back then believed that the longer and thicker your hair is, the more privileged you are.
And with manes like this Merida Hairstyle, there's no debate that 3-foot tall hair is a luxury for the rich and simulated realities.
Get your Sim a Victorian-approved hairstyle with this CC from EnriqueS4!
18.

Victoria Hair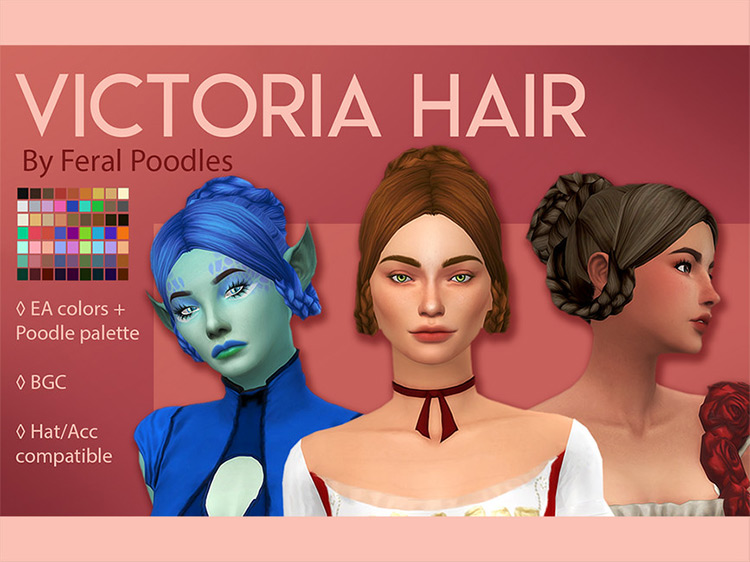 The 1970s might have Princess Leia's cinnamon buns. But the 1870s had Queen V's braided buns.
This loopy Victorian hairstyle was as popular as side bangs back in the day.
And it was famously favored by a young Queen Victoria as seen in her many portraits.
Skip hiring a royal hairdresser and give your Sim a quick regal makeover with this CC by feralpoodles!
17.

Elisabeth Winter Set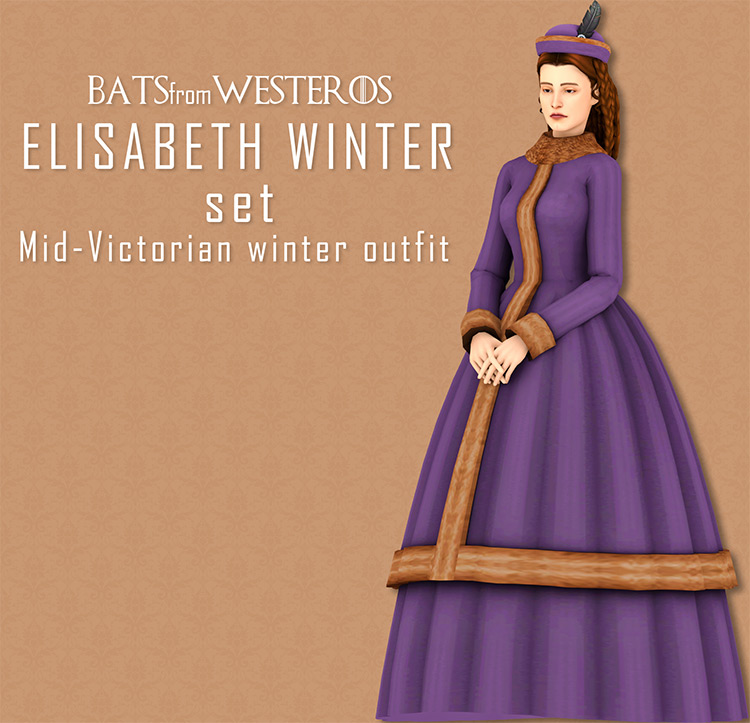 Winter is a harsh season.
But that doesn't stop Victorian women from wearing ankle-length dresses in the deep snow!
Although this CC is a better fit for a ball, you can trust that there are more layers to this dress than an onion.
Keep your Sims warm on a cold night with this Elisabeth Winter Set that comes in 6 swatches!
16.

Calico Dresses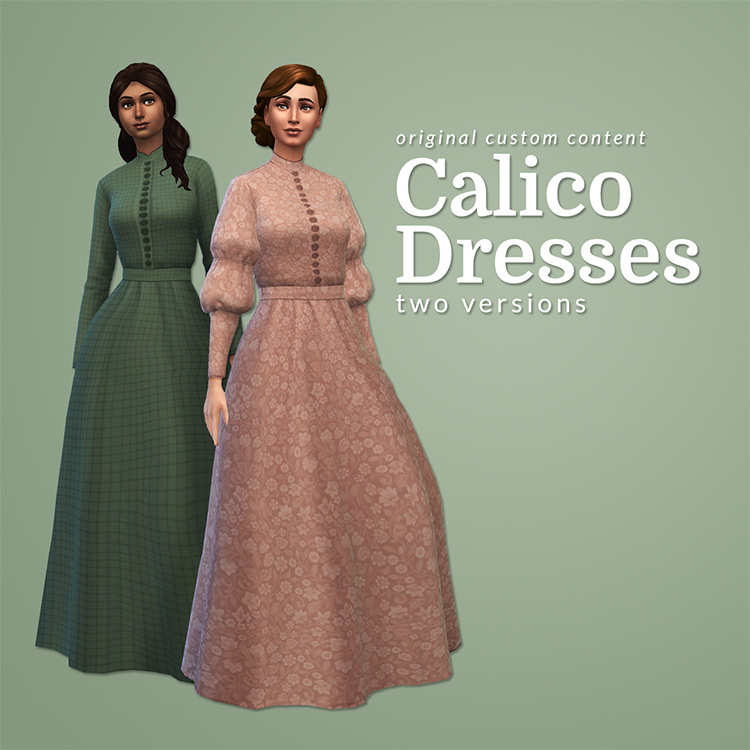 If your Sims are not in a mood to promenade and gossip in ribbon-heavy dresses, then they can always stay at home in the comfort of Calico Dresses.
Simple, clean, and devoid of over-the-top embroidery, this CC by Linzlu will give your Sim's enough breathing room before squeezing into another corset.
Turn your Sims into a true lady of the house and enjoy 45 variations of this CC!
15.

Victorian Ladies Gown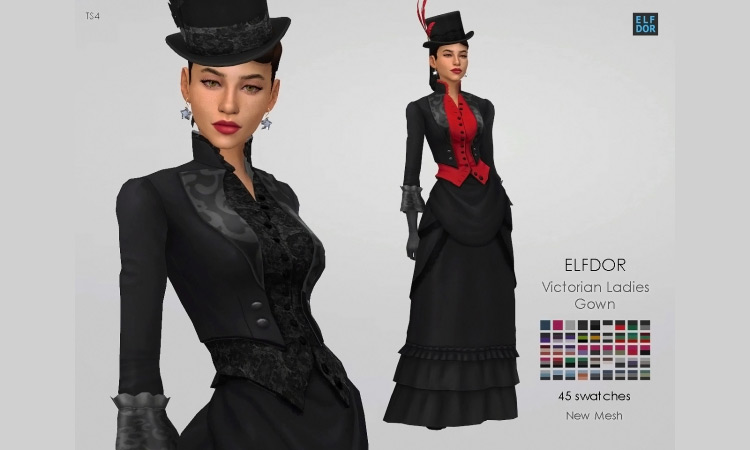 If there's a dress that could intimidate the patriarchy, it's this Victorian Ladies Gown.
Add a dark twist to your Sim's historical wardrobe and look like a handsome female Dracula on the prowl for misogynists.
Plus you can choose from 45 color options ranging from mourning black to hot pink!
14.

Tea Time Day Wear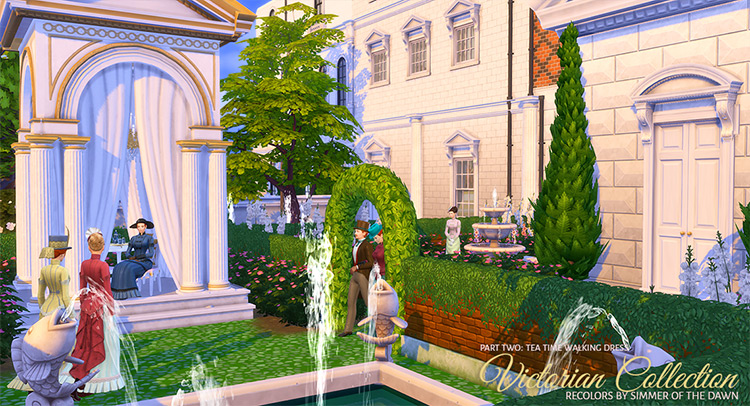 Moms and greedy salespeople would say that it's ideal to have a dress for every occasion.
It's sound advice, except when you're a broke Victorian lady.
According to the Victorian fashion rule book, there are various dresses specifically designed for a carriage ride around town, when walking down the streets, while visiting the beach, and many more.
For this CC though, it's a dress specifically made for your Sim's afternoon tea affair with the bourgeoisie.
The Tea Time Day Wear comes with 24 solid color options and 24 patterns – perfect for daily cups of afternoon tea!
13.

Victorian Ballroom Set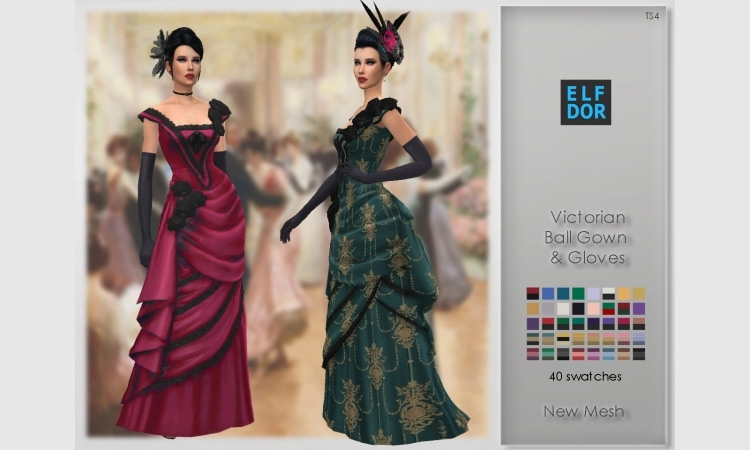 Once the sun sets and it's time to party, Victorian women are given the chance to bare some skin in their evening ball gowns.
Necklines are lower, sleeves are shorter, and most of all, skirts are large enough to not fit the doorway.
Such exaggeration can be a challenge when dancing with a duke or a prince, but if you want a dress that's stunning enough to not make your dance partner trip, then this CC is for you!
Become the belle of the ball with this Victorian Ballroom Set from elfdor which comes with 40 swatches.
12.

Boldness Beckons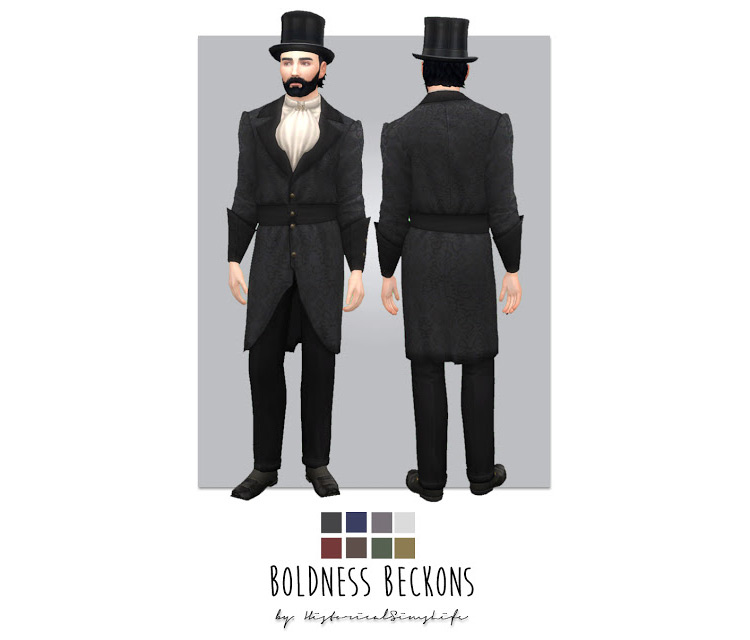 Women are more fashion-conscious than most men.
But during the Victorian era, becoming the perfect gentleman meant trying to at least bathe in the day and shave every once in a while.
Crafting the ideal Victorian man required only a few things: finely tailored suits, tall top hats, and a big dose of chivalry.
It's a simple ensemble.
But if there's a CC that elicits more power and Victorian masculinity, it's the Boldness Beckons set by historicalsimslife.
11.

Prince Albert & Windsor Uniforms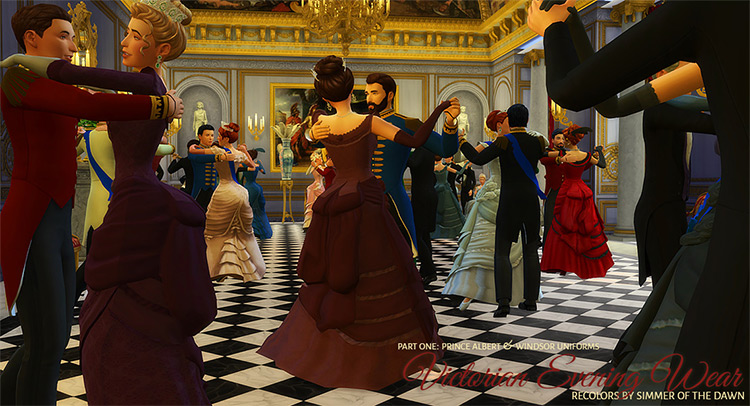 Once upon a time, every little girl wanted to meet a prince and experience a fairytale romance worthy of a Disney film adaptation.
But in reality, we're a little short on princes, monarchies, and unsuspicious Tinder dates.
Luckily, we can always stage that dream meet-cute with Prince Charming in the Sims 4.
Dress your Sim's soulmate in dashing Prince Albert & Windsor Uniforms, perfect for formal balls, and dare I say it, a future royal wedding.
10.

Conversation Pose Pack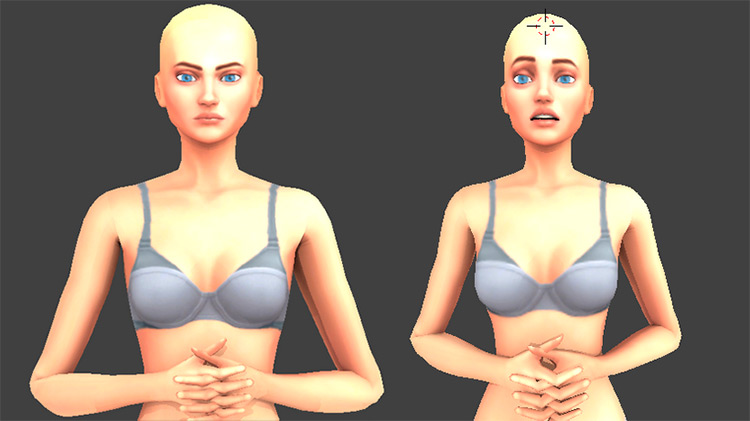 The Victorian ways of life are not missed. Especially when a woman's posture is as stiff as a board.
Spending a lifetime trying to be prim and proper sounds like hellish torture.
But basic Victorian etiquette and manners distinguish an accomplished lady from an uneducated one.
It's an outdated practice for sure, but if you want to channel that Victorian elegance, then this Conversation Pose Pack can force it out of your Sim.
9.

Game of Thrones-inspired Wallpaper Set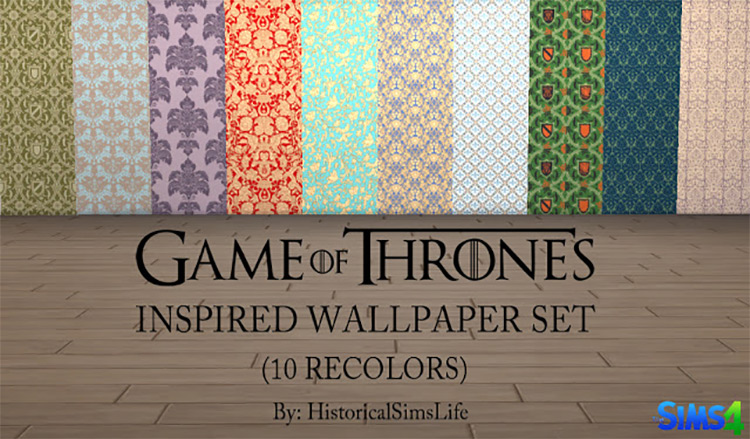 There were no wights, dragons, and cunning Lannisters in the time of Queen Victoria.
But when it comes to wallpaper choices, there's certainly a match in taste with royal members of Game of Thrones.
Paint your Sim's walls with ornate wallpaper details reminiscent of Victorian times and majestic palaces.
Get up to 10 wallpaper designs in this CC pack and choose which one is the best fit for your tastes.
Just try not to use the same wallpaper featured in the Red Wedding, okay?
8.

Cutie Victorian Loveseat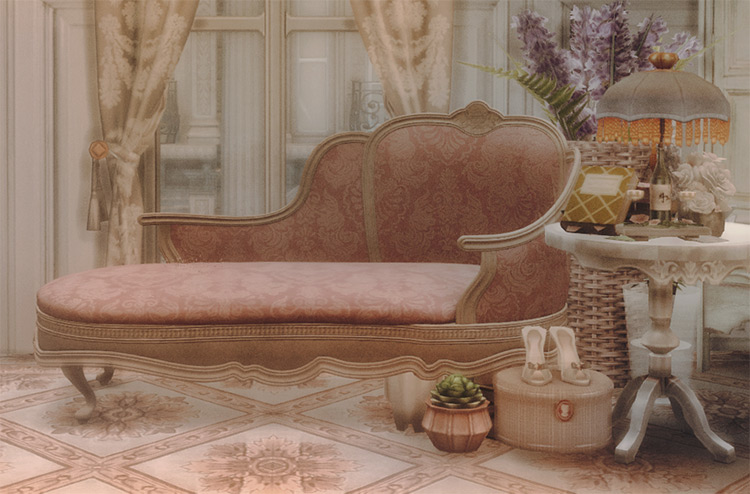 Starting from the 19th century, loveseats became a hotspot for smitten gents and ladies.
Even though it's not the most romantic spot to spend a date at, the two-seater's snug fit has helped couples to interact more intimately in a public setting.
Have your Sims entertain suitors on this Cutie Victorian Loveseat and get to find love in the most comfortable place.
7.

Dark Lux Fireplace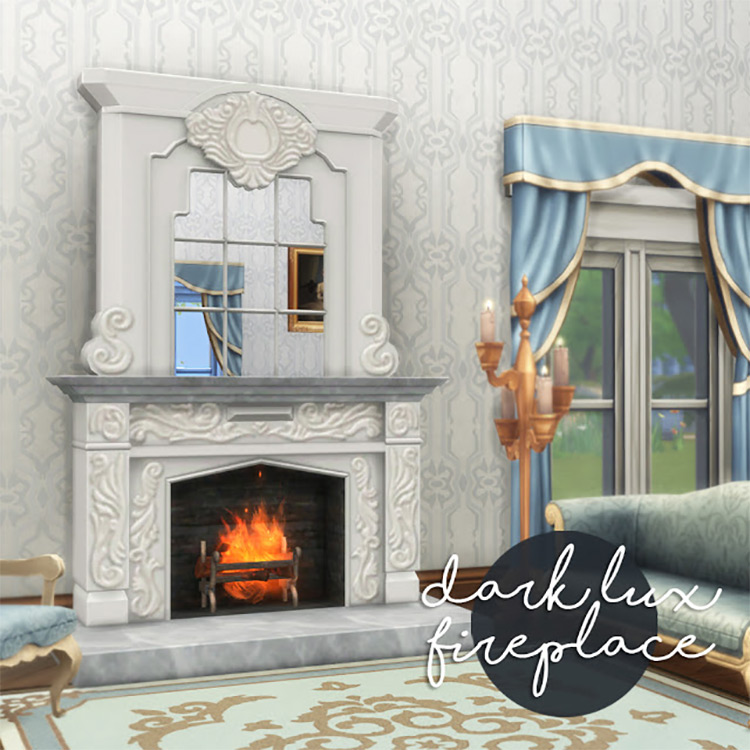 When it comes to deciding on a centerpiece for your Sim's Victorian home, consider installing this Dark Lux Fireplace.
With a solid marble base, regal ornamentation surrounding a blazing fire, and a mirror to top it off, it shows that your Sim knows how to be fancy without overdoing it.
You have five swatches to choose from too, so you're guaranteed to have a fireplace that's perfect for any virtual Victorian abode.
6.

Framed Rifle Paper Chairs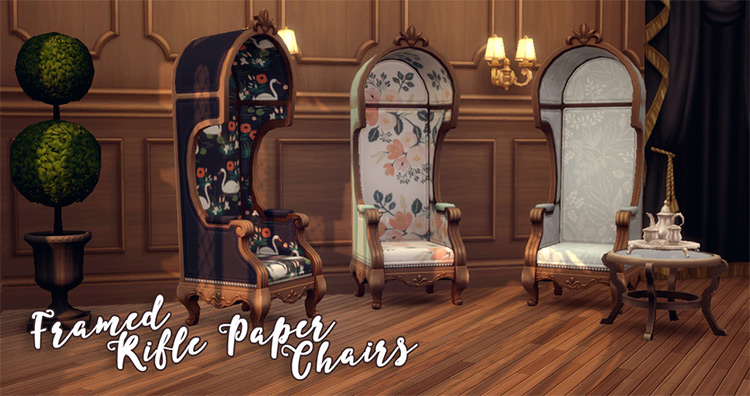 Not everyone's born into royalty.
But that doesn't mean you can't have a throne of your own.
The Framed Rifle Paper Chairs are as majestic as any seat of a queen and features an opulent design that would fit right in Buckingham Palace.
Whether for tea time or dinner, this CC ensures your Sims are always seated in royal luxury.
5.

Historical Portraits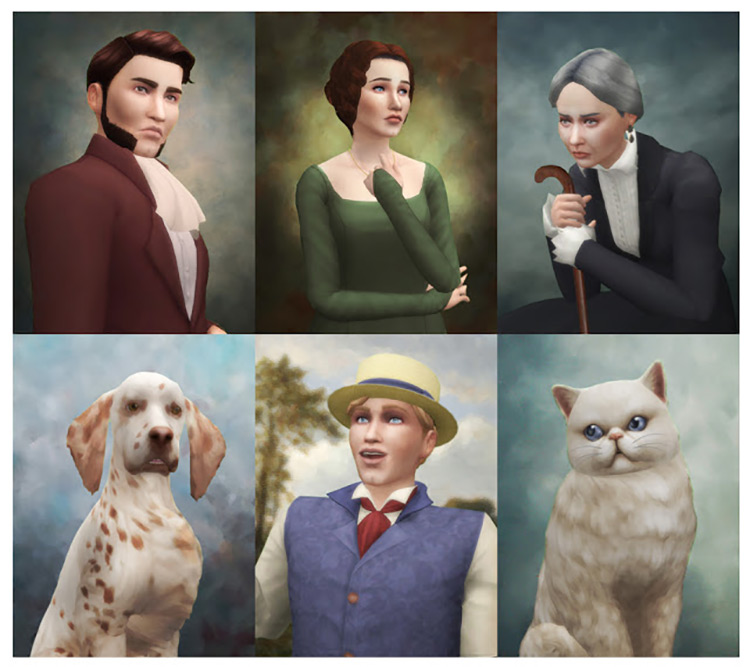 Before there were front cameras and selfies, there were hand-painted portraits.
These artistic attempts to capture someone's essence on canvas require an insanely talented artist – or just an insanely talented content creator.
It can be weird at first to hang a painting of some random dog and granny. But these Historical Portraits are just what you need to decorate empty walls.
4.

Plainified Cordelia Tub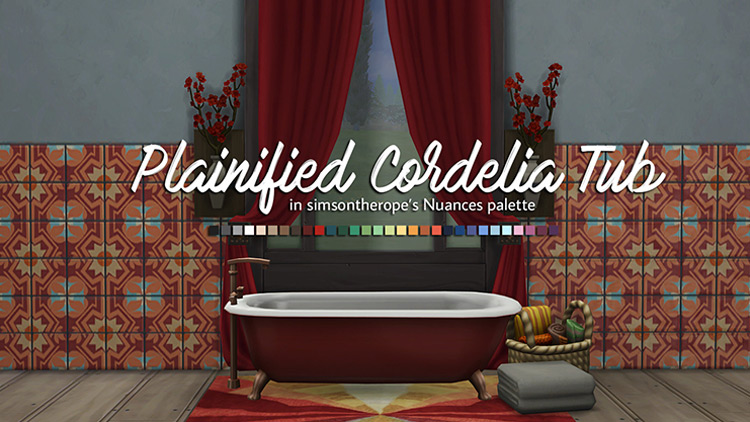 One of life's greatest pleasures is being able to dip into a hot bath after a long Sim day.
Another one would be finding a bathroom fixture that would fit in a Victorian-style home.
This Plainified Cordelia Tub has no golden knobs or evergreen hot water, but it does exude a luxurious aura and a promise of a satisfying bath time.
3.

Victorian Set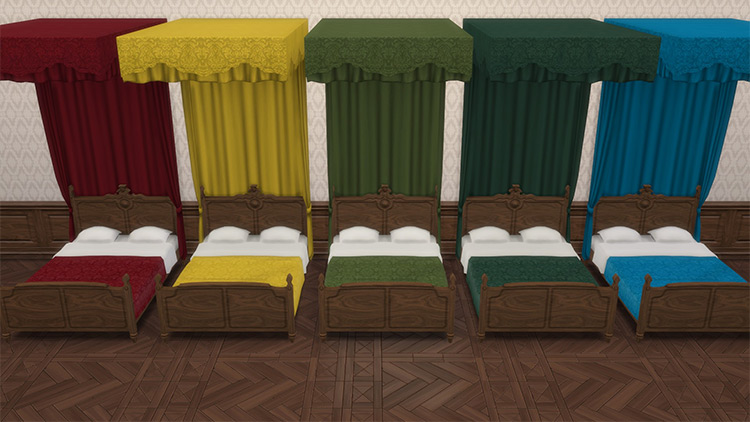 Victorian style is the antithesis of modern décor and MUJI homes, where spaces are overstuffed with heavy furniture, ornate knickknacks, and framed photos of every fruit and flower in existence.
Every inch of a Victorian home must be dripping with opulence.
But that's easier said than done when the era has come and gone.
Thankfully, there are a few CC creators who find this outdated aesthetic worth saving.
Get your must-have supply of Victorian-style furniture in this CC pack by TheJim07!
2.

The Pink Dream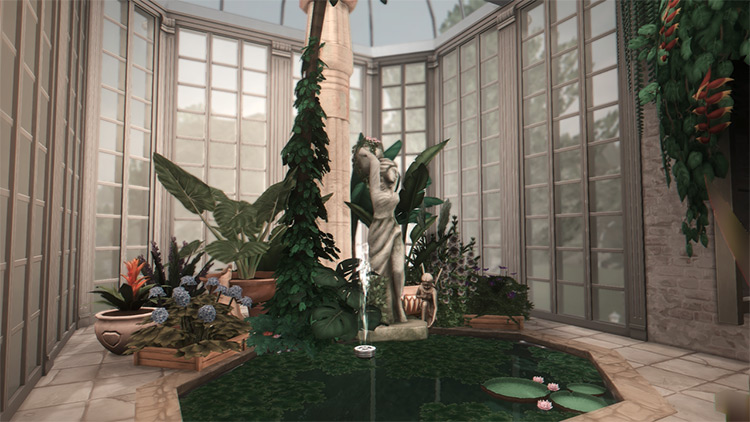 If Barbie lived in the Victorian era, this CC would've probably been her place of comfort.
xSorcier's The Pink Dream is a modern Victorian fantasy, filled with enough botanical grandeur to battle a zoo.
This 5-bedroom haven blends contemporary furniture with Victorian interior design, and comes with a butler suite, grand library, and even a conservatory!
This house may be pink all over. But inside, it's an imperial wonderland fit for a queen.
1.

Victorian Avenue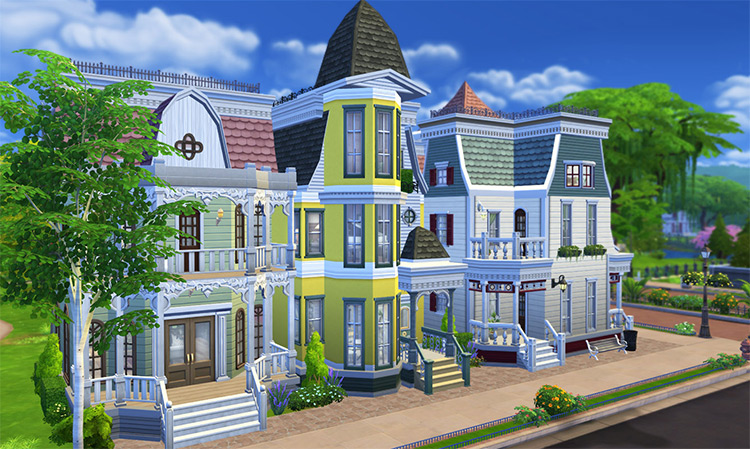 Period dramas are hit-and-miss.
But if there's something to love about these guilty pleasures, it's the posh accents, saucy scandals, and stunning sets.
Building a world that was trendy hundreds of years ago is no easy feat – for humans anyway.
For Sims, it would take no less than half an hour to renovate a whole block into a Victorian Avenue.
Transform your Sim's neighborhood into a period drama set by owning 4 luxurious Victorian villas – all fully furnished – in Willow Creek!
With just one CC set, your Sims will be walking down memory lane in no time.
Browse:
Lists
The Sims 4
Video Games