Sims 4 Viking CC: Best Mods For Viking Hair, Beards, Clothes & More
This post may contain affiliate links. If you buy something we may get a small commission at no extra cost to you. (Learn more).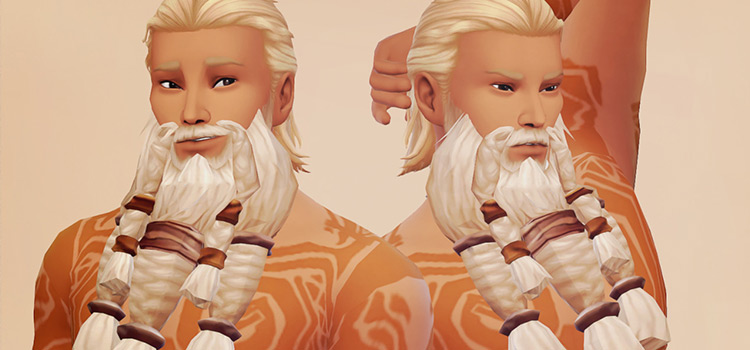 In the Sims 4, you can be whoever you want.
Whether you want to create an exact clone of yourself (minus the childhood trauma), a bloodsucking vampire (minus actual eternal damnation) or even live in the world of Star Wars (minus Darth Vader breathing down your neck), expansion packs and the abundance of CC make it ridiculously easy to create your own world.
Vikings are a popular choice among Simmers who want to live their Nordic fantasy. So popular that before the Star Wars expansion was revealed (Journey to Batuu), fans thought The Sims would finally explore the life of these seafaring Norse people with a Vikings expansion.
Alas, that was not the case.
Don't fret, though!
Even if your Viking knowledge is limited to The Mighty Thor and his trusty Mjolnir, we won't judge. Just dive into our list of some awesome Viking mods & custom content below. Get your Viking on!
10.

Fur Cloak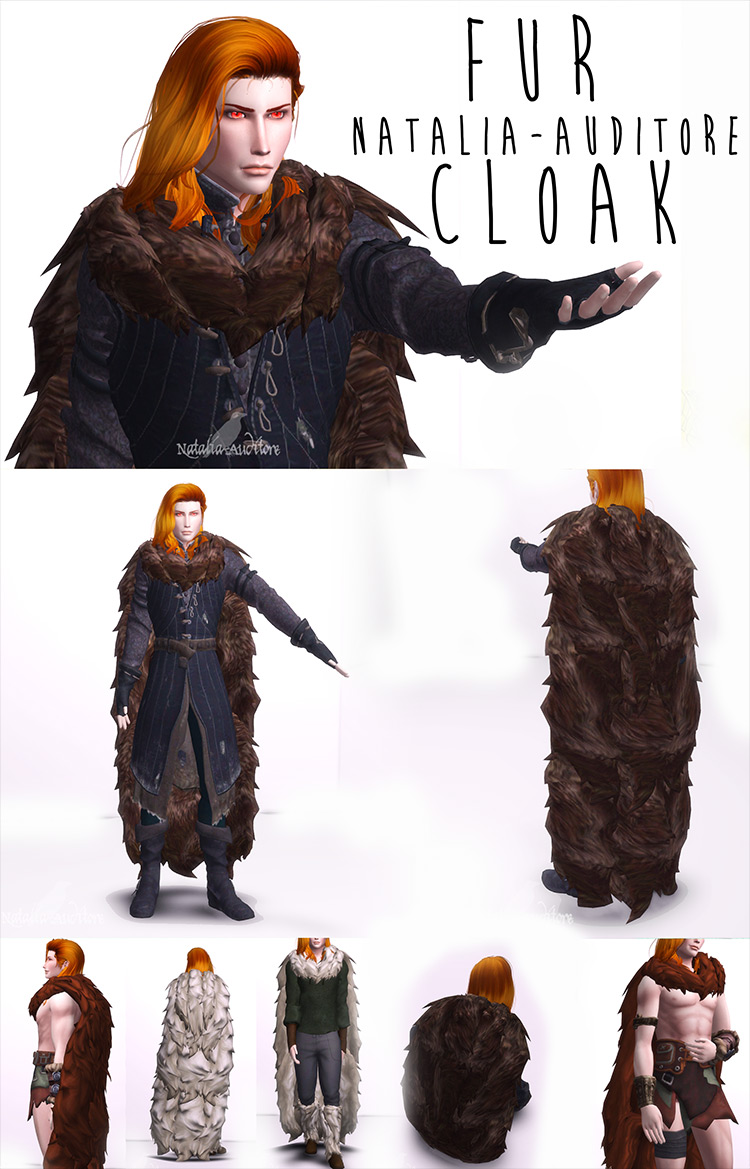 Kicking our list off is a fur cloak created by Natalia Auditore.
Fur was definitely in during the Viking Age.
Vikings created these from animal pelts collected from hunts to keep them warm during those long travels at sea and when winter comes (with or without frost zombies). Nobody probably told them that they'd rather be naked than wear fur during those times.
Both males and females can use the cloak with 10 color swatches to choose from.
The cloak will pair well with chain mail and warrior costumes plus a furry boot. Rumors have it that it goes well with the birthday suit too… but you didn't hear that from us.
100% guaranteed to make you feel fresh while entering Valhalla.
9.

Viking Costume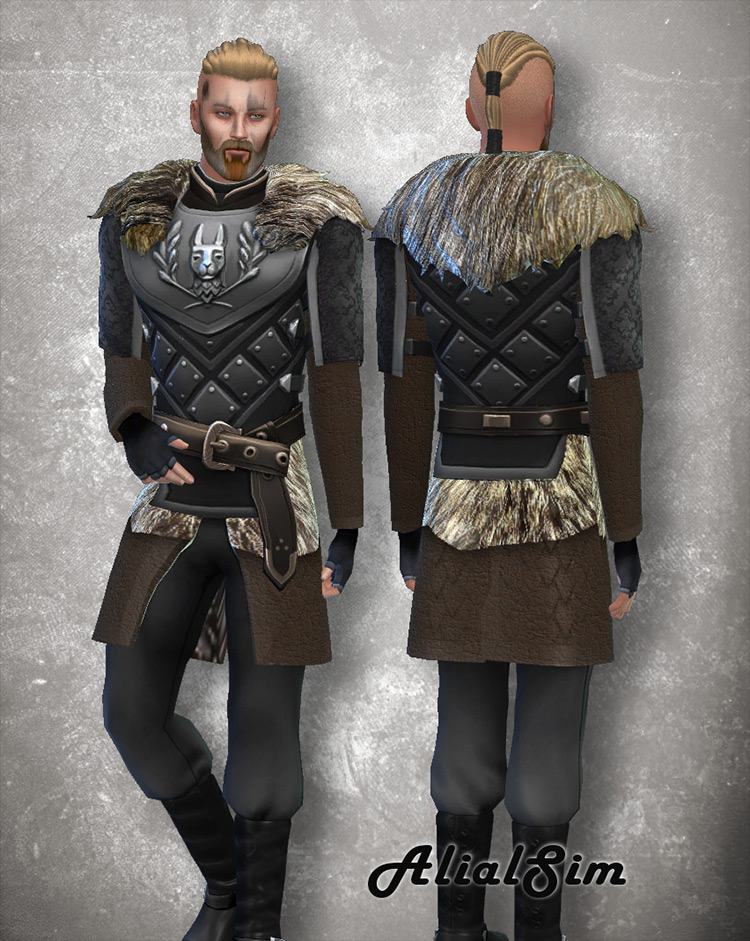 You don't need to come from Scandinavia and speak Old Norse to sport this Viking costume by Alial Sim.
In fact, you don't need to be a Viking to wear this at all.
So go on, dress for the job you want!
This legit-looking costume is so far from the supermarket costumes that you see every time October rolls around.
It features a cat emblem on the chest plate, which is the favorite animal of the fertility goddess Freyja. Not tested to raise your Charisma. WooHoos are not guaranteed.
8.

Vikings Shield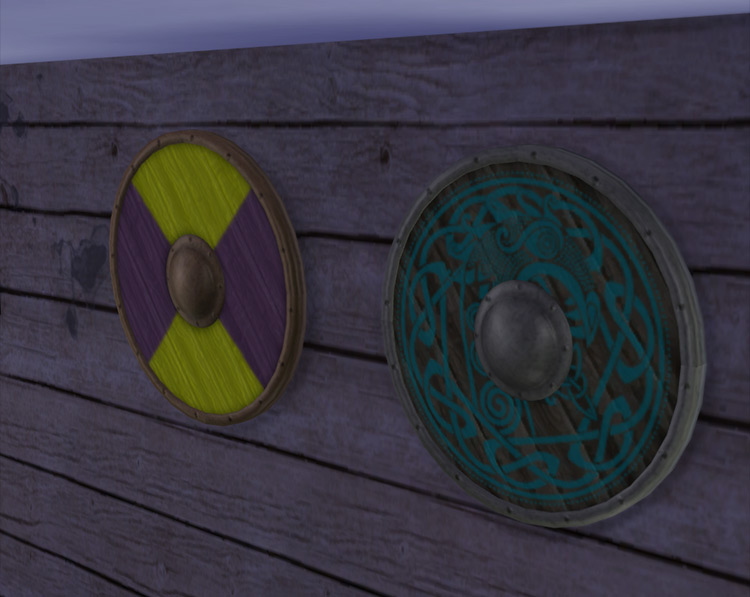 When you decide to role play, man, you gotta commit.
However, the lack of Viking items in The Sims 4 can make it a bit hard to. But commit you shall with this Vikings shield created by Zaneida.
This is a wooden wall decoration that comes in 6 designs, perfect to adorn your home at Jomsborg.
Unfortunately, your sim can't carry this around and add to their fitness points (these things are heavy!)
But they will give your abode a nice feel that says "I may look skinny but I got shields".
7.

Celtic Dress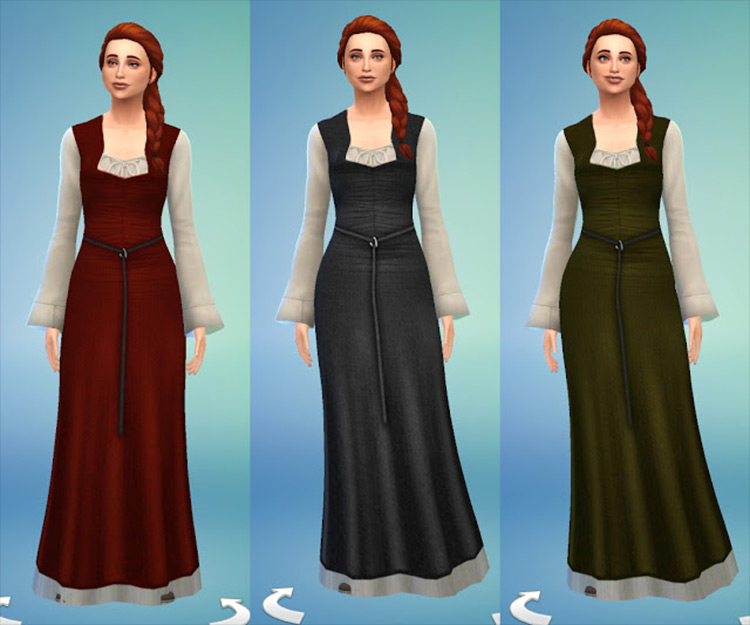 Is your Sim a bored housewife, tired of sewing all day long while waiting for your seafarer Viking man to come home from all of his exciting adventures?
Same.
Look the part with the Celtic Dress Number 2 created by Historical Sims Life.
The dress comes in 9 muted colors and can be paired well with side braids to complete your longing Norse housewife look.
6.

Viking Earrings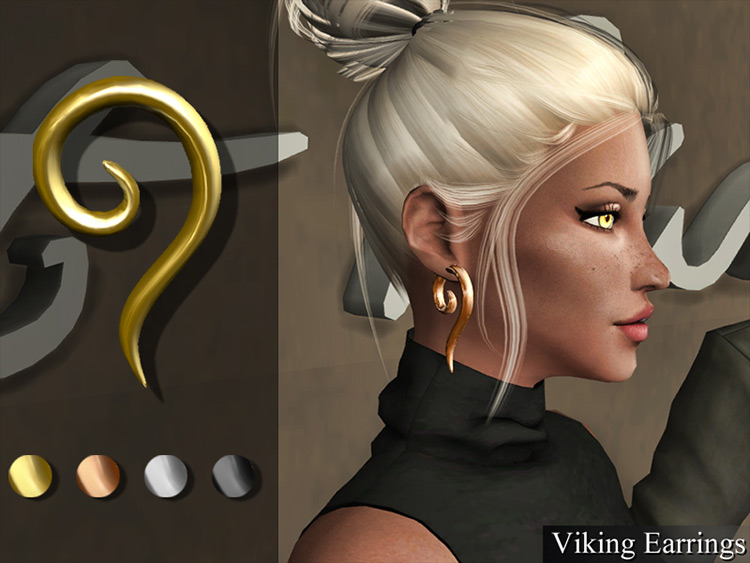 Love Vikings and the Norse lore but want to keep it on the down-low?
Cosplay not for you?
Keep it simple with these Viking earrings by Genius666. The earrings are reminiscent of old Norse symbols and feels close to Freyja's symbol.
Again, WooHoos are not guaranteed!
This earring is fashionable enough that it can be paired with modern clothing, and best worn with formal dresses.
5.

Viking Hat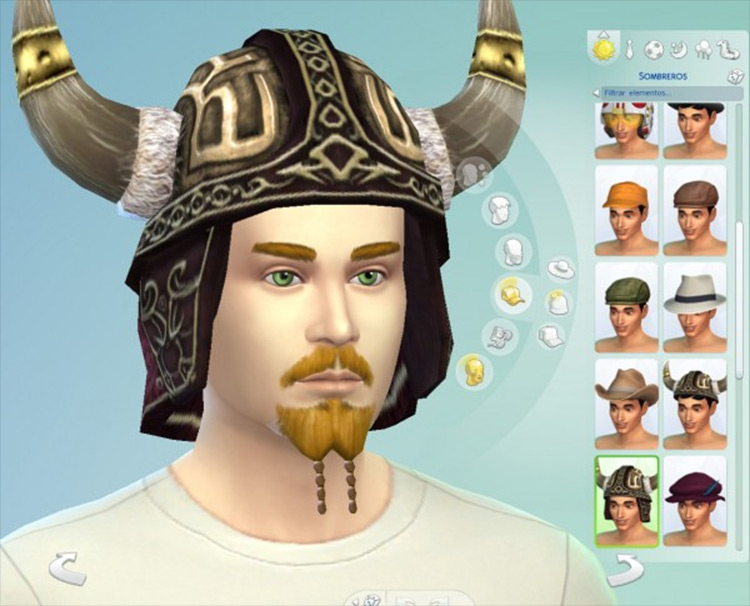 Sorry to burst your bubble, but there is really no historical evidence that Viking helmets had horns.
But it totally looks cool right? High five, pop culture!
Don't listen to the nay-sayers and get this Viking Hat by necrodog.
Originally from TS2, necrodog decided to convert this for TS4.
It has all the elements to make a Viking: horns, fur and Nordic symbols. Now all you need is a ship and you're all set.
This will totally go nicely with Alial Sim's Viking costume included above.
4.

Ragnar Hair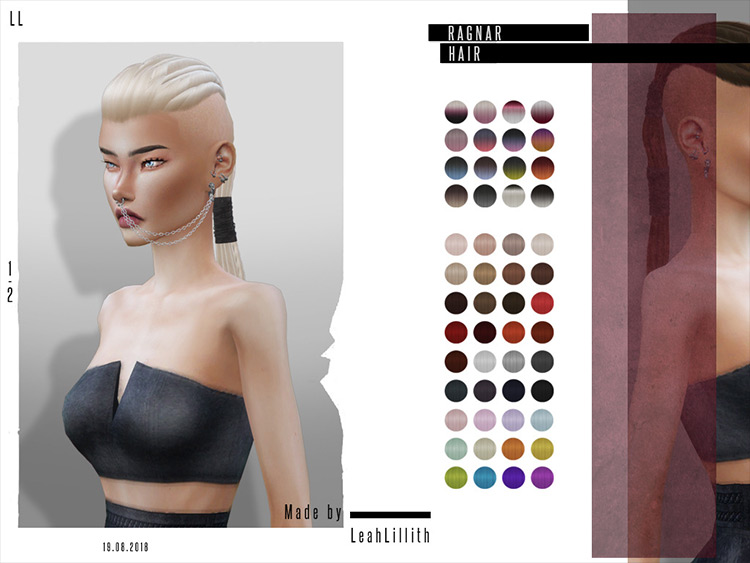 No one's slick as Ragnar, no one's quick as Ragnar. No one's neck is incredibly thick as Ragnar's.
Wait, I think we got the wrong guy. Anyhoo…
Ragnar Lodbrok is a name every Viking enthusiast should know. He was a legendary king and was the main protagonist of the hit show Vikings, where Leah Lilith obviously patterned this hair after.
This hair comes in 42 swatches, wearable both by men and women. Could also totally be a modern day hair of a guy you see buying a pack of Four Lokos in the gas station.
3.

Maze Hair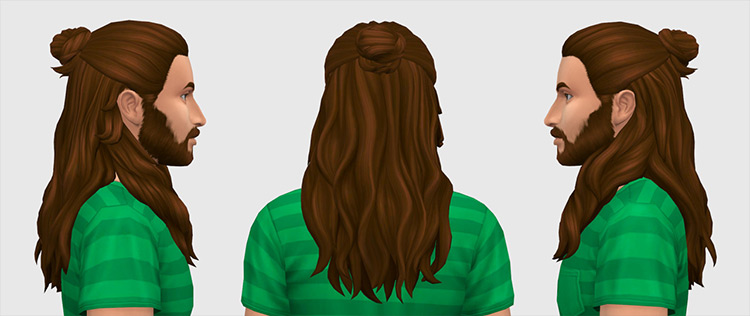 I mentioned earlier that it doesn't matter if your Vikings knowledge only is limited to Thor.
If you're still here, I gotchu fam.
The Maze hair by Becca is almost identical to what the God of Thunder sports.
Effortless and stylish, it ensures that not too much hair goes in your eyes while you fly across Asgard.
It's available for male teens to elders and comes in a whopping 73 colors, but let's be real here.. you know you're gonna use that blonde.
2.

The Fluff Beard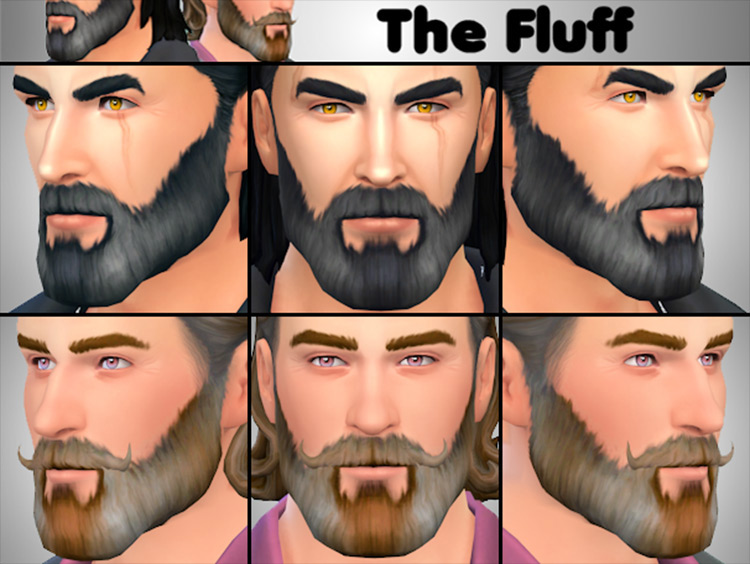 Viking beards aren't always long and lushy.
A budding Viking probably spent months or even years growing that baby out.
Relive that process with Igor Sims' The Fluff beard, or as we like to call it – the beard starter pack.
This CC comes in 18 swatches and two versions, with and without a handlebar mustache.
Cause let's face it, ain't no Viking got time to style that.
1.

Stormheim Beard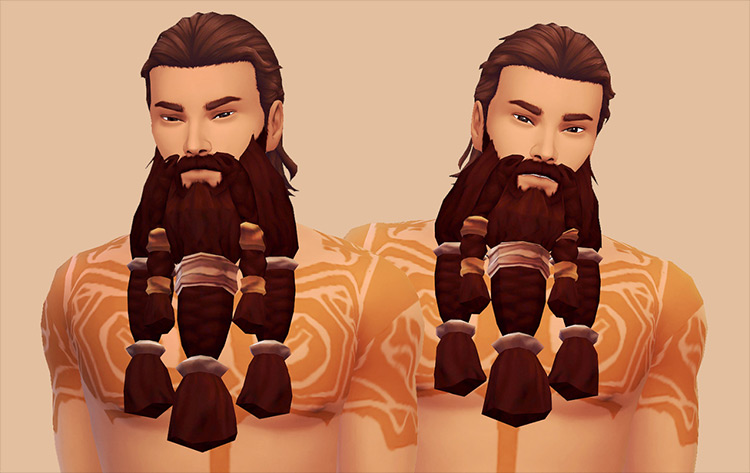 It seems like Vikings would've gotten their Viking card revoked without the absence of a long, luscious beard.
As their ancient saying goes: the longer the beard, the closer to Odin.
Okay, just totally made that up… doesn't make it untrue, though!
Have you seen a more lush set of beard than this Stormheim beard from Valhallan sim? A conversion from one of the races in arguably the most popular MMORPG out there, the beard comes in all of the existing hair swatches.
Now it's not compatible with hats, but with a beard looking like this.. do you need more accessories?
Browse:
Lists
The Sims 4
Video Games