Sims 4 Vintage Old-Timey Clutter CC Packs
This post may contain affiliate links. If you buy something we may get a small commission at no extra cost to you. (Learn more).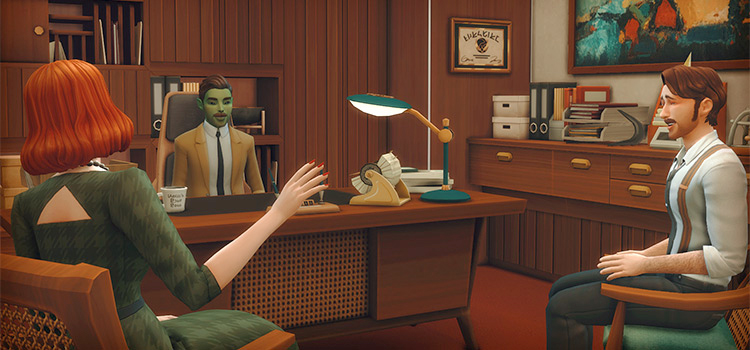 Old-timey décor pieces certainly have a level of aesthetic charm to them. I don't know if it's thanks to the well-worn, well-loved look or if it's just their inherently classy vibe.
One thing's for sure, though. Victorian, Edwardian, Tudor, modern… whatever period or century they're from, vintage antiques add a ton of character to any room.
If you're looking for select statement pieces to create an interesting space, here are some oldies-but-goldies CC items to help you out!
1.

Antique Stacks by Magnolian Farewell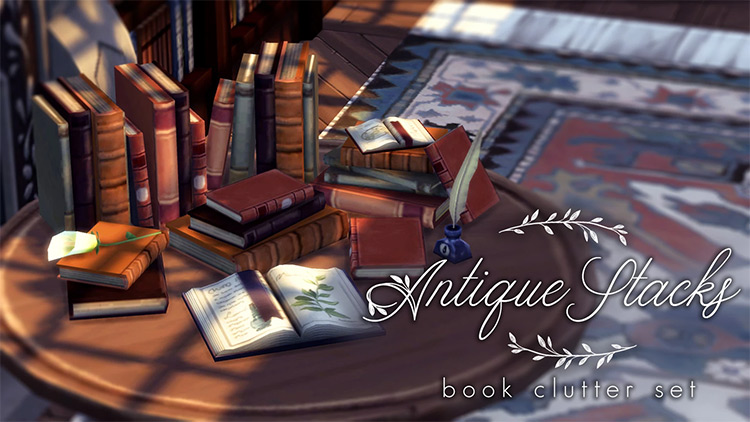 These decorative book stacks are perfect for well-read nobility.
Or, you know; eccentric collectors who just want their huge Victorian library to look as old and as authentic as possible.
Either way works, really.
This download gives you a stack of books with six swatches and an open lexicon with twenty design options.
2.

[Mid-Century] Wall Clock v08 by Severinka_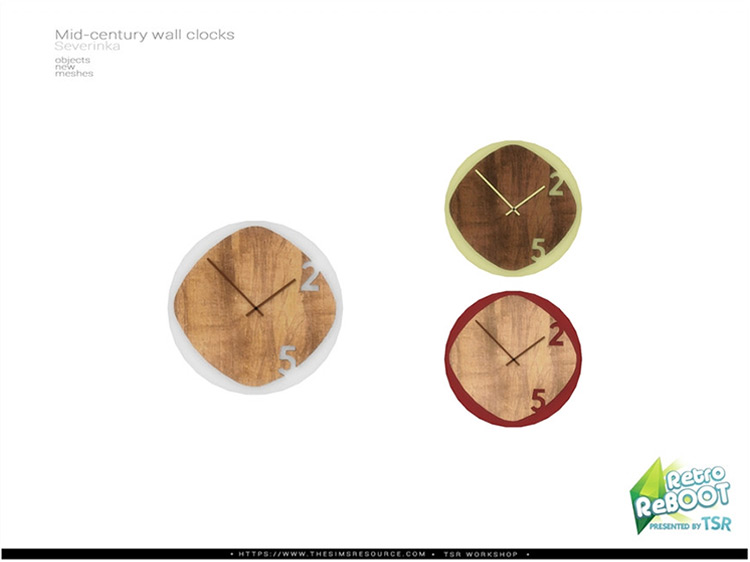 I will admit; this looks more like a modern-contemporary décor version of an old-timey clock.
But since either option still fits with the theme of this list, I'm keeping it here.
Also, the wood texture coupled with the rounded-diamond shape makes this one heck of a unique clock. It'd be a shame not to use it in at least one build.
3.

Updated Chandelier + Classy Dress Mannequin by pocci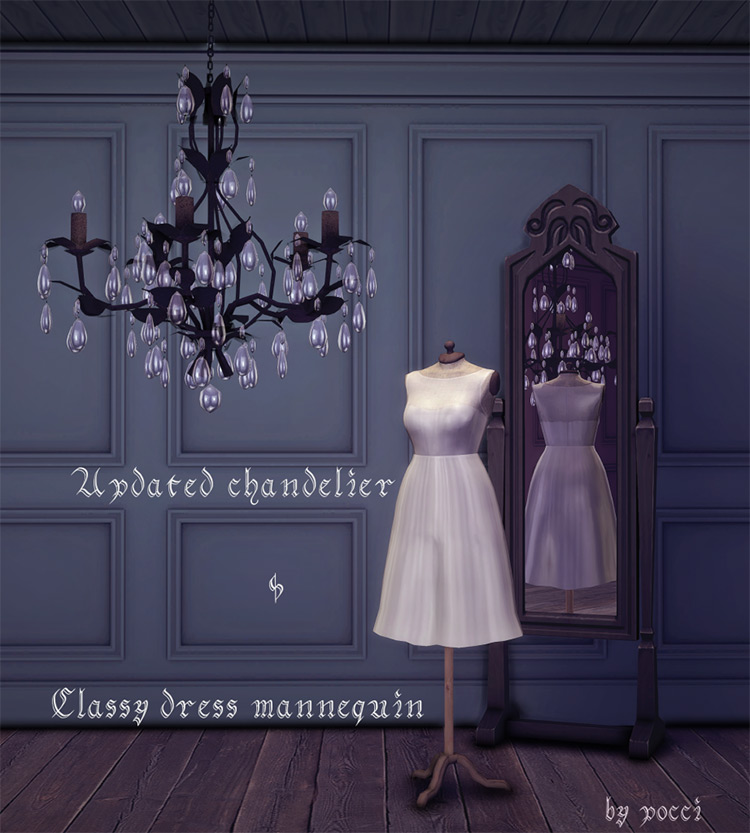 I am very much aware that the stuff here looks like it belongs on the set of a horror movie. Probably something involving an abandoned Victorian mansion that no one's ever purchased.
Regardless, a classy dress mannequin and an ostentatious crystal chandelier are as vintage as they come.
Slap it in your Sim's attic and call it a day.
4.

Vintage Coffee Set by wirefiish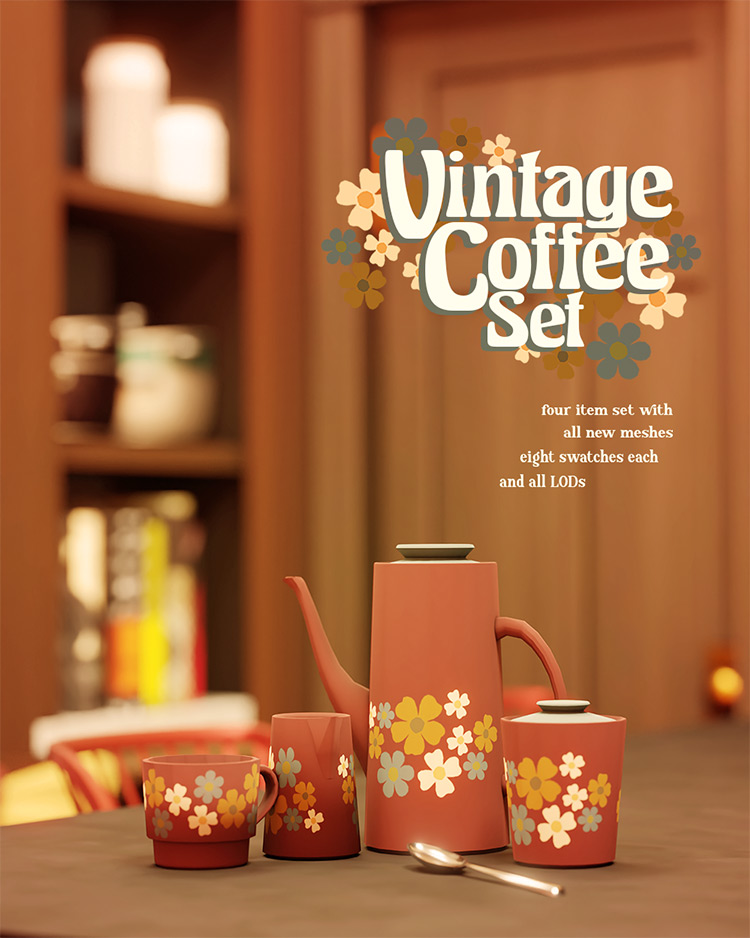 How do you like your coffee? Sweet, black, or served in a fifties-to-sixties floral mug?
This cute Vintage Coffee Set by wirefiish makes the perfect centerpiece for a retro-themed kitchen and/or dining space.
Aside from the funky-fresh flower patterns, the other design swatches come from the creator's own Back to Basics palette—beautiful muted colors with dots, stripes, and checkered squares galore.
5.

Vintage Kitchen Clutter (TS4) by Sanoysims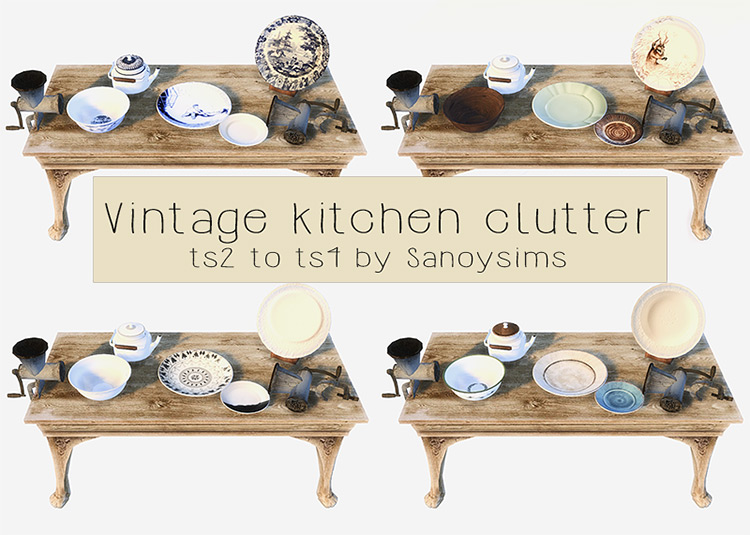 Basins, plates, tea kettles… and an old-fashioned meat grinder?
Somehow, this vintage clutter set manages to utilize the rough, rustic aesthetic of aged décor in a way that's still visually pleasing.
It helps that the slightly rusted basins and delicate porcelain teakettle actually look like family heirlooms.
6.

Vintage Set by Severinka_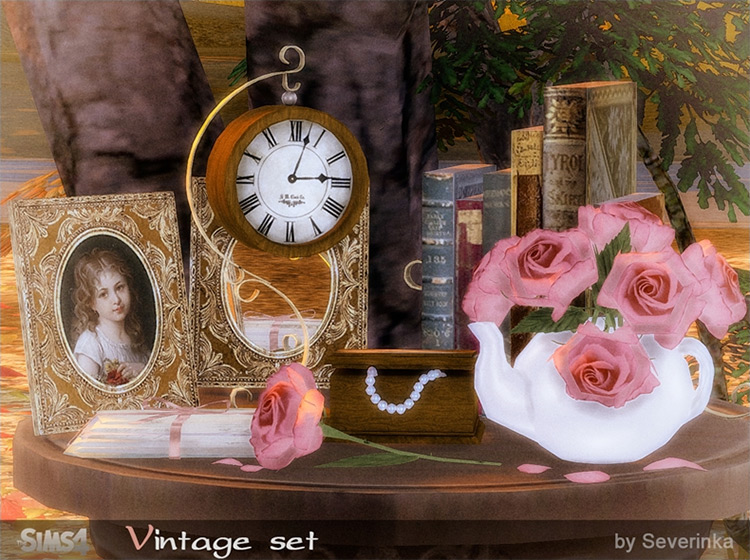 This lovely CC clutter pack by Severinka_ is exactly what the doctor (or, in this case, the Sims builder?) ordered.
A small, sweet set of antique décor that can add so much character to an otherwise understated room.
There are eight decorative items in this pack, including (but not limited to): a single, delicate rose, a beautifully engraved jewelry box, and – my personal favorite – a stack of lovingly preserved, hand-written letters.
7.

Vintage Clutter by littlecakes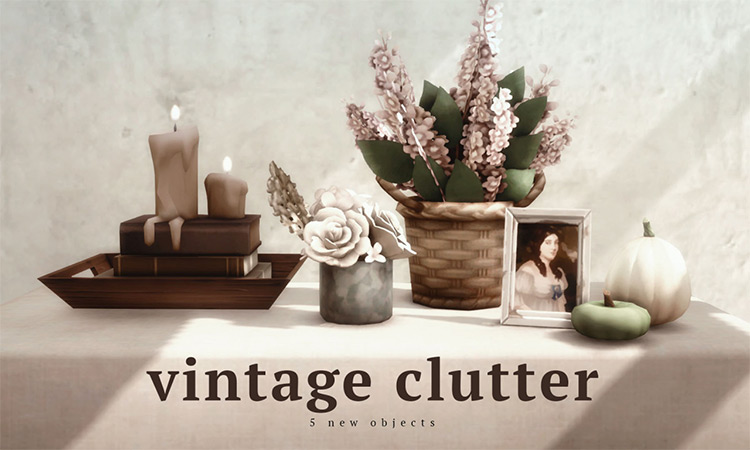 This two-for-one pack by littlecakes includes a gorgeous new hairstyle and a pack of five custom décor items.
These decorative pieces are small, quite delicate, and feel like they hold a lot of sentimental value.
Obviously, the items are the one you want in this pack. But if you're ever in the market for some vintage CAS stuff, give the hair a try, too!
8.

Vintage Laundry by Lulu265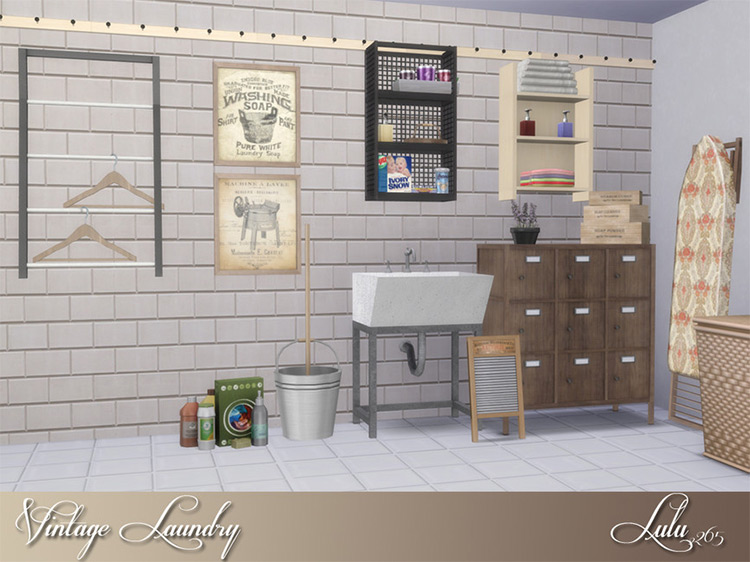 This pack is a mix of decorative clutter and furniture.
None of them are usable, but they're more than enough to fill and decorate empty corners.
There are a total of fourteen items in here, and they all have that appealing, old-fashioned feel. It's a mix of rustic, a little brittle (with age), and distinctly faded.
9.

Laundry Set by Severinka_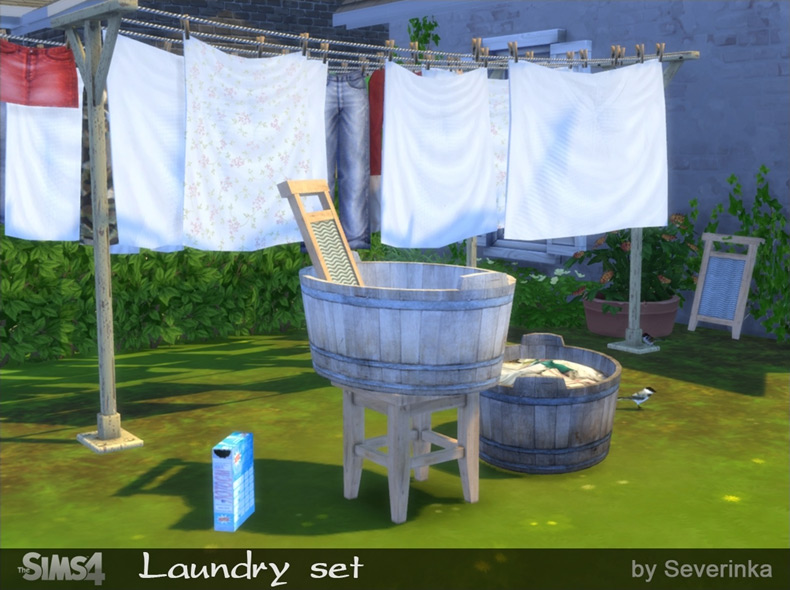 This one's another old-fashioned laundry set, except it's a lot older and better suited to outdoor laundry sessions.
The previous one has that polished wood and heavy brass feel to it.
This one is just straight-up carved wood and cobbled together clotheslines, and I mean that in the best possible way.
10.

Little Cake's Chill Room by littlecakes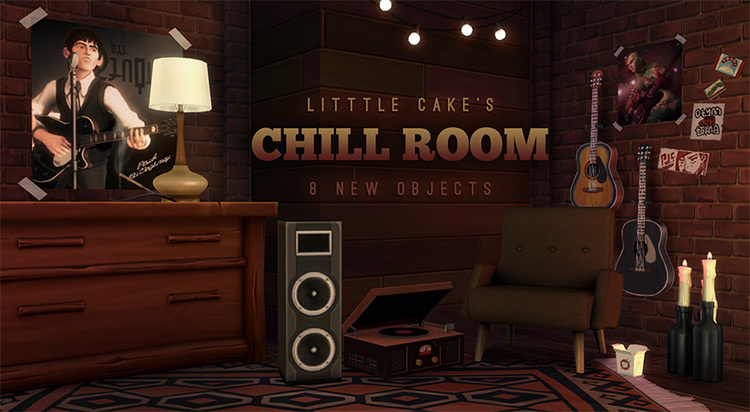 The items here aren't as old as some of the others on this list.
In fact, this CC set feels like it falls between the late 90s to early 2000s.
What keep it distinctly retro are the (functional!) record player and the matching retro 'tunes posters. The guitars, lamp, and rug could still be considered retro, but only with the right (neon) color combos.
11.

Vintage Tin and Bento by Sims41ife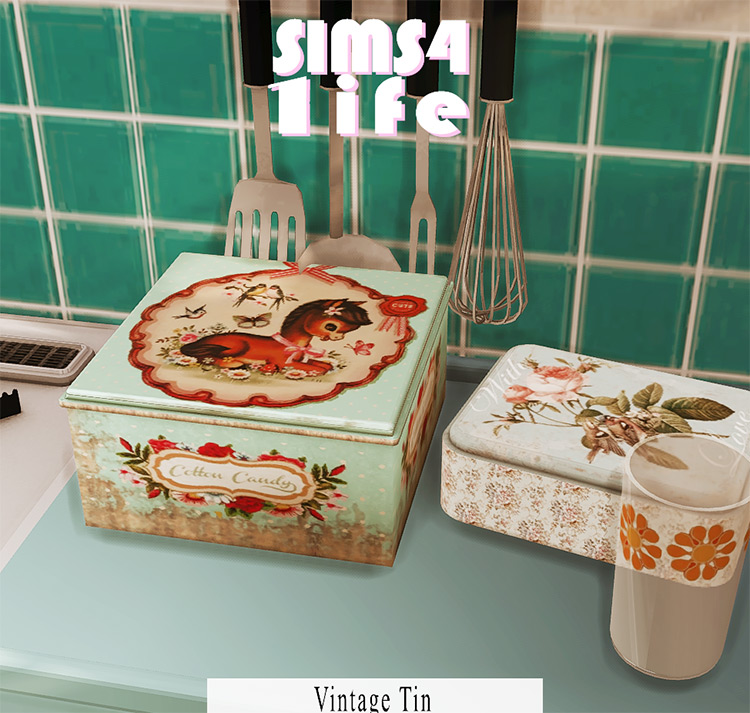 Now your Sim – or their kid! – can bring lunch around in gorgeous lunchboxes resplendent in 90s-style illustrations.
The simplified realism, the cheery elements, and the slight, aged-paper texture of the designs definitely scream vintage.
12.

Old Book by Severinka_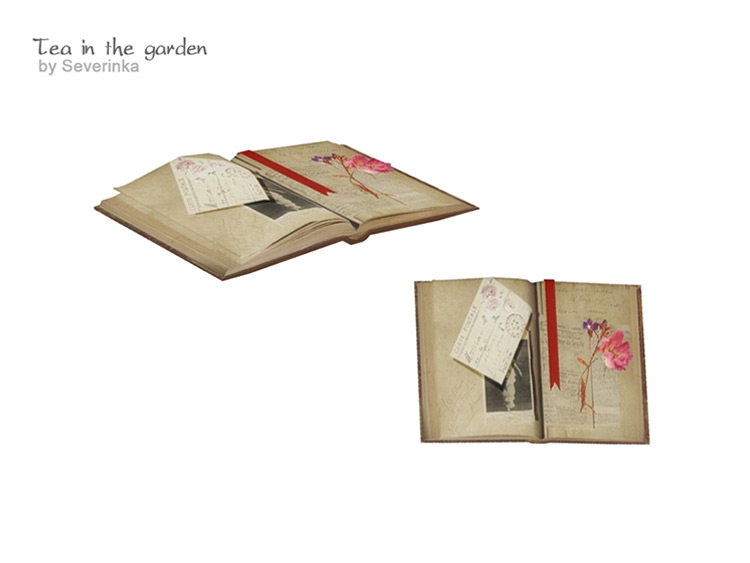 This book is a part of Severinka_'s Tea in the Garden set.
It's a simple, classically-themed dining set reminiscent of old Victorian tea parties held on sprawling garden grounds. Of all the items, I found this decorative book to have the most old-fashioned charm, so I decided to include it.
I mean, come on; it's got the yellowed pages, faded postcards, and pressed-flowers going for it!
13.

Set Antique by Miguel Creations TS4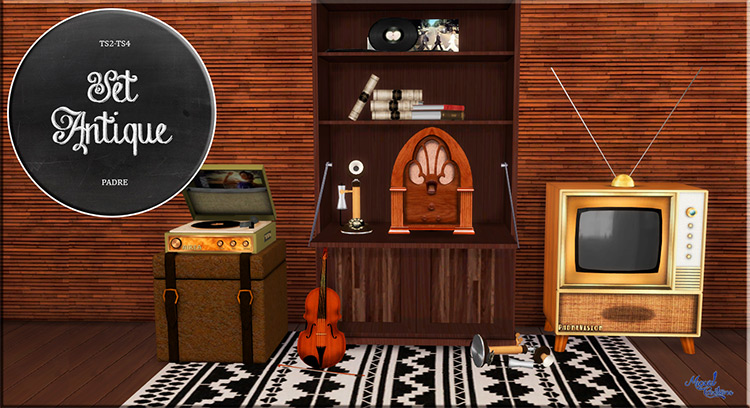 Heavy adfly warning for this one, but it's definitely worth it!
This creator always puts out such high-quality stuff packs. See; this beautiful vintage clutter set as proof. The goods include some vinyl records, a gorgeous wooden radio (with the cool carved-out patterns) and a classic dial-phone.
14.

90's Bitch by Bee (simmerberlin)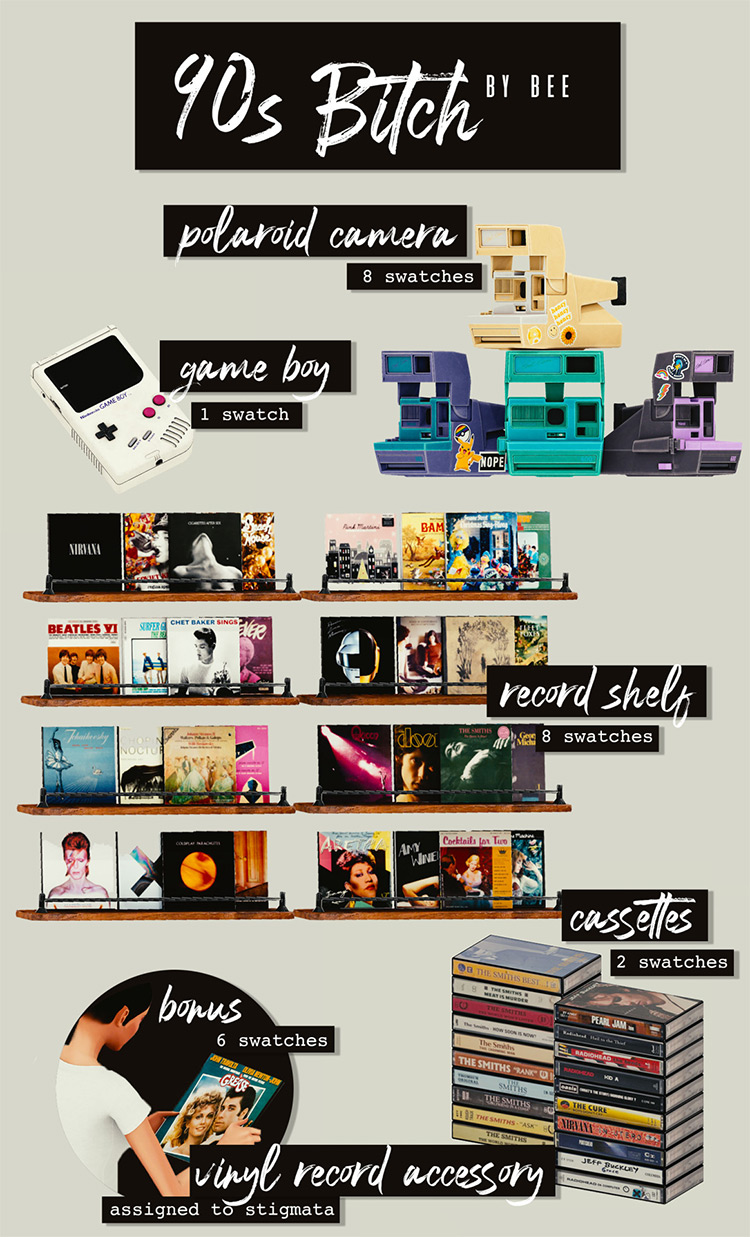 As a proud 90s baby myself, most (if not all) of the items here look like they belonged in my preteen bedroom.
Maybe not so much the vinyl records and record shelf. But the Gameboy and the cassette tapes? Talk about nostalgia!
15.

Art Nouveau – Typewriter by ShinoKCR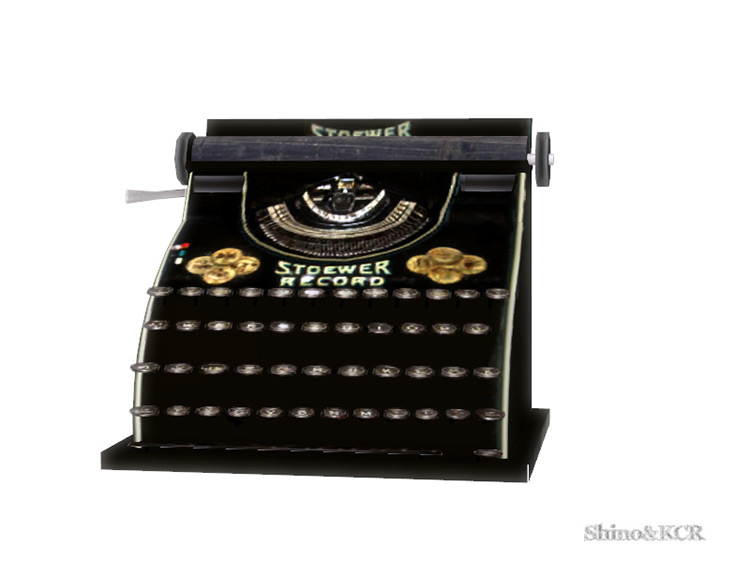 What was once a practical, functional piece of technology is now a decorative antique. Part of ShinoKCR's Art Nouveau set, this worn, aged typewriter is a beautiful reminder of just how far (and how fast!) technology has evolved.
It's also a gorgeous space filler for teak-wood desks.
16.

Mid Century Modern Collection Clutter by ArwenKaboom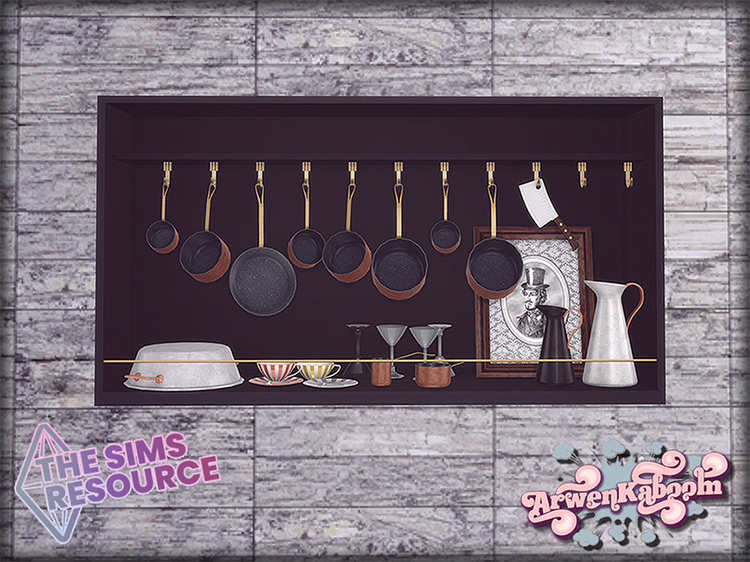 Cast-iron pots, little tin cans, striped teacups, and black-and-white photos in grainy picture frames.
It's a mid-century aesthetic embellished with modern elements and textures, and I think the creator did a fantastic job of incorporating that concept in this TS4 clutter pack.
17.

Office Space – A MidCentury Office Set by Surely-Sims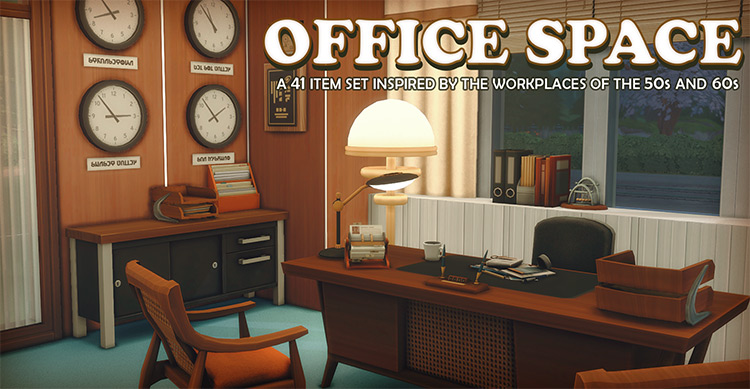 More mid-century madness!
This set from Surely-Sims takes out the modern and just goes full old-school. The resulting visuals are stunning.
Who knew that the liberal use of woods, colored metals, and heavy-duty plastic coupled with the charming professional palette of the 50s and 60s could create such an aesthetically pleasing set?
18.

Xyra Ayane Turntable by xyra33
This (functional!) turntable is part of the creator's Ayane set—a brightly-colored living room pack full of vibrant posters, candy-colored coffee tables, and some worn-but-soft-looking floor rugs.
The whole set does have a bit of a vintage vibe to it, but it could also easily pass as more modern with the right colors and accessories.
This turntable, however, brings the set – and perhaps any room it's in – all the way back to the 60s.
Browse:
The Sims 4
Video Games