Best Sims 4 Wedding Arch CC & Mods (All Free)
This post may contain affiliate links. If you buy something we may get a small commission at no extra cost to you. (Learn more).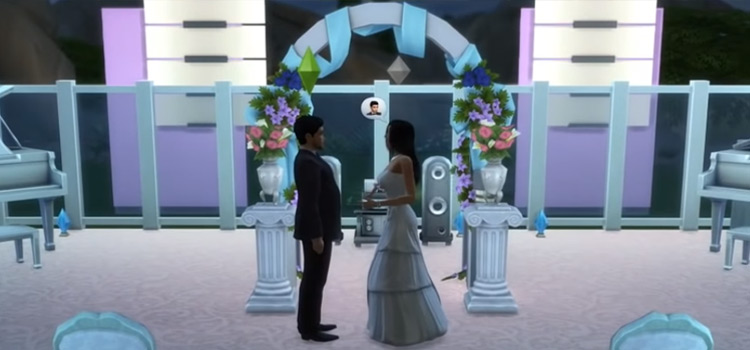 Let's face it: after buying The Sims 4, one thing all of us did was create our Sim-self (and it never really looked like us the first few times around).
Then we'd create someone we've always wanted to marry, and married them!
Be it our IRL crush or our dream Celeb, we get them all loved up, engaged, and down the aisle in the space of a few hours.
Since then, we've certainly all seen our fair share of weddings. And our fair share of wedding venues, for those of us who love to build.
And there's only so many wedding photos we can take under those same few arches before they all start looking the same.
Well to mix things up and add a bit of extra spice (or sweetness) to our Sim's wedding days, let's check out some of the best custom wedding arches out there. All to get your Sims in the mood for love.
10.

Tie The Knot Gazebo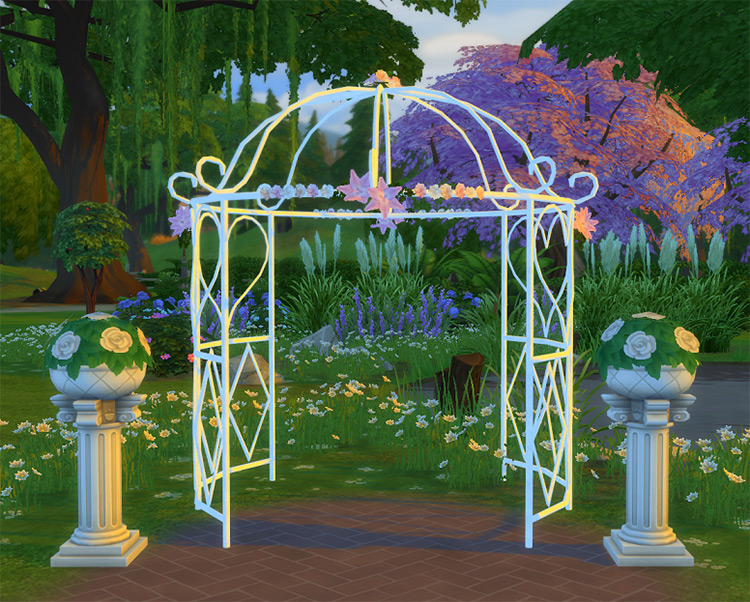 This adorable wedding arch can fit with any simple garden wedding.
Created by Princess bliss and updated for use in The Sims 4 by BigUglyHag, this archway is proven to be a timeless way to get married.
With an elegant design and beautiful flowers on top, this stunning arch will grab every guest's attention. And it's most definitely a unique choice.
9.

Forest Fantasy Wedding Arch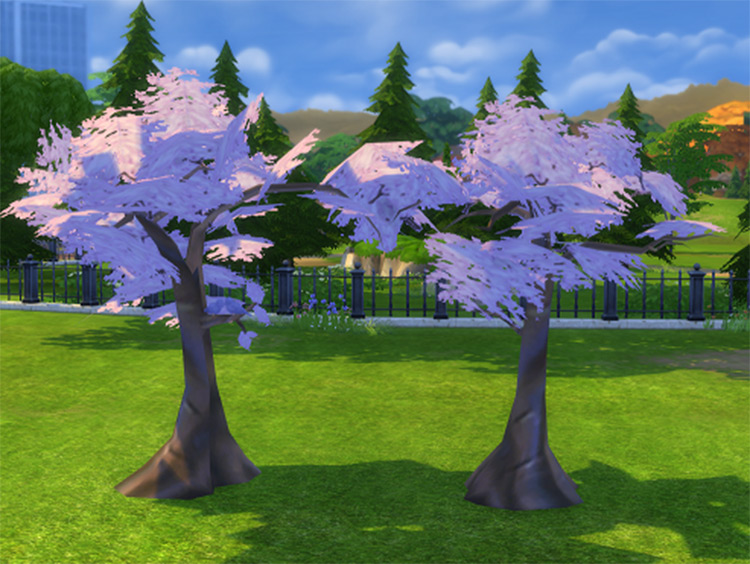 Not everyone wants a white wedding. It doesn't always have to be fancy and elegant and expensive…
In fact, some people just want to embrace what's around them and get married amongst nature.
After all, why get married outdoors unless you're getting wed beneath a natural archway of beautiful trees?
Well with this archway CC by BigUglyHag you can do just that!
Available in a number of different natural shades, colors, and designs, there's sure to be a tree archway here fit to blend in with your venue's surroundings.
8.

Fractured Wall (as a wedding arch)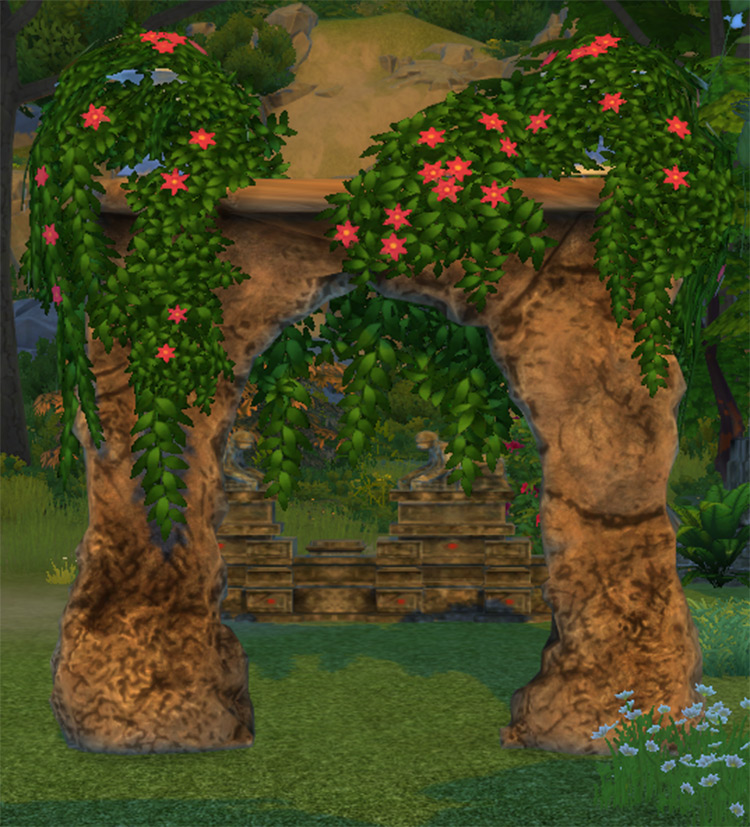 Ever wanted a truly rustic wedding?
How about that feeling of being stuck on a desert island with your soulmate, and needing to wed before you succumb to the elements? Maybe that's just me.
Or maybe you'd feel more at home in nature, living off the grid, and wanting nothing to do with modern society (well, except for the commitment of married life that is).
Whatever your story may be, this wedding arch CC is well worth a try.
Made entirely of rock, this creation by Laticis ensures that even cavemen can feel the modern joy that is marriage.
7.

Wedding Arch with String Lights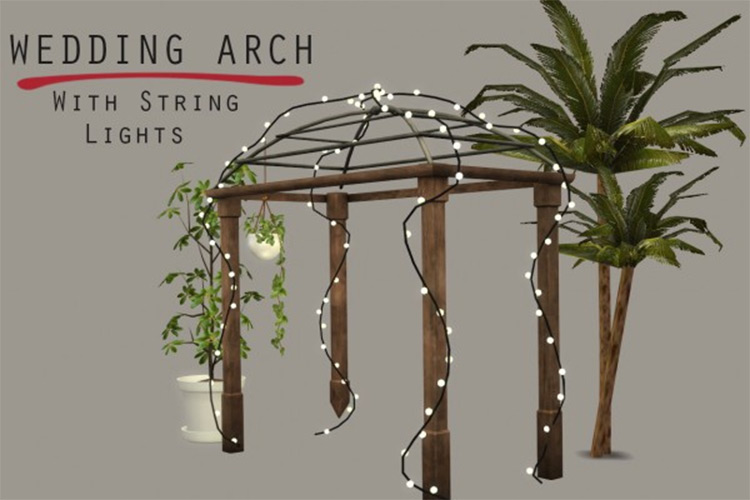 This adorable archway is simply perfect for an outdoor evening wedding.
Fitted with sparkling lights across a cute metal canopy, this archway frames everything for your Sims' wedding pictures.
Created by popular CC maker leosims, I'd call this one heck of a romantic decoration to really show off the spark in your relationship.
6.

All Sims 3 Wedding Arches (CC For TS4)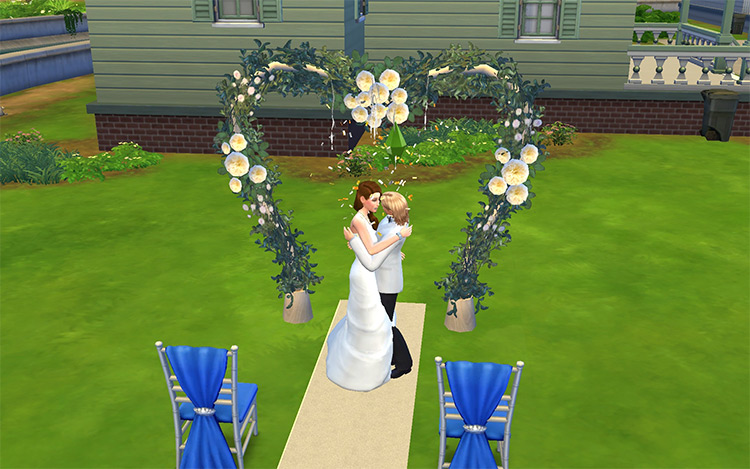 Ah, a dream wedding day.
Something you can look back on years from now and remember how beautiful it was… if only more things were so wonderful you could reminisce about them nonstop!
Well… At least all of The Sims 3 wedding arches really fit that description. Between cute, floral, elegant, and heart shaped, each of these archways are unique.
But all are remembered just as fondly by avid Simmers.
Well these amazing conversions by G1G2 truly take us back to the good old days.
5.

Dark Wedding Arch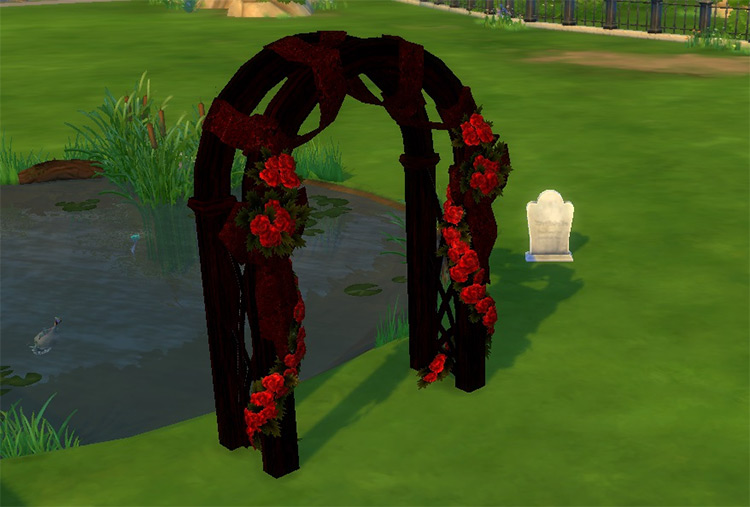 Here's a stunning arch CC to take things in a… different direction.
Whether you're marrying off one of the Goths, or maybe Vlad is your Sim's one true love, either way this arch CC is tailor-made for getting married as a lover of darkness.
Or even if you've created two totally normal Sims, but just want a unique gimmick for the arch.
I say forget the white weddings. Try this beautiful creation by VictorialaRidge and you can hold the darkest wedding day ever.
4.

"Librarians in Love" Wedding Arch Bookcase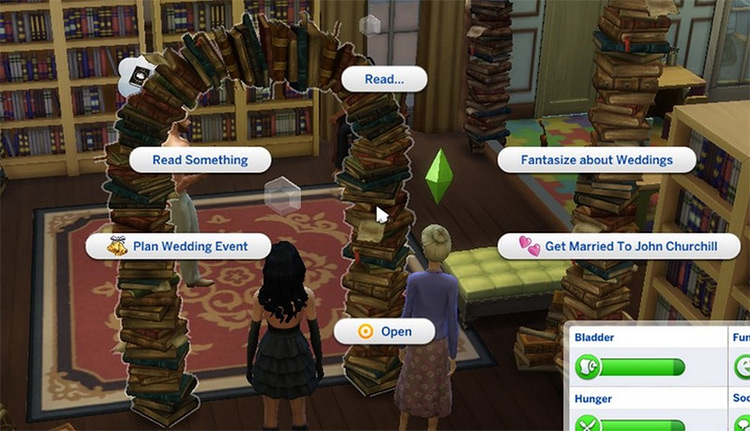 Just when you thought you'd seen it all, The Sims is the gift that keeps on giving.
CC creator Leniad has combined the functionality of both a wedding arch and a bookcase, so that this gorgeous archway can be used by booklovers on their big day… and for many happy years afterwards, too!
Or it could just be used by your guests to keep themselves occupied at a wedding. Let's face it… bookworms aren't exactly known to throw the best wedding parties, right?
3.

Country Wedding CC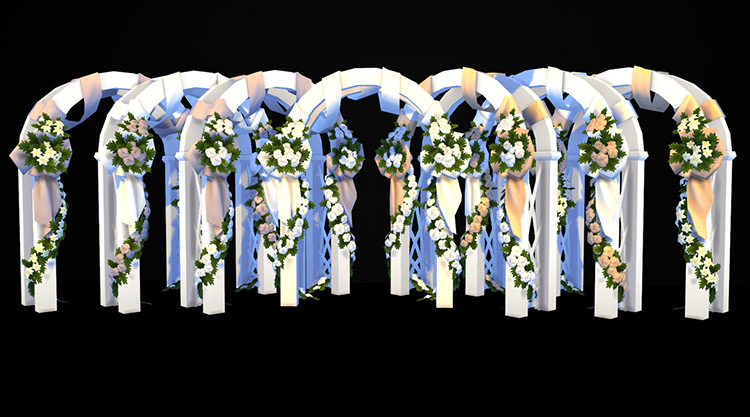 Yes, I know it looks like a weird addition since this is such a huge CC set. But hear me out!
This set not only takes one of the game's most popular archways and re-colors it countless times, but it also provides us with so many matching pieces of furniture too.
So we can truly have the wedding of our dreams!
Created by Drgreenie, this beautiful set not only refreshes some of what the game already gives us, but adds onto it tenfold.
In fact, I would personally go as far as to say this set is as good as a Wedding day stuff pack. Bold statement, I know. But give it a try and see what you think.
2.

Alfresco Wedding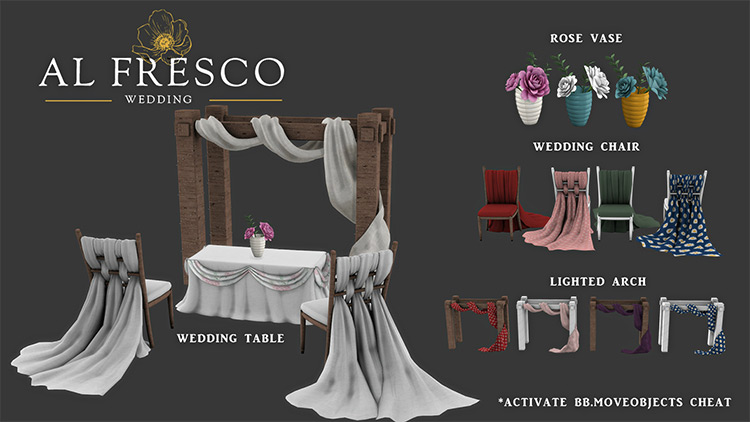 The arches featured in this adorable outdoor set by Leo 4 Sims are some of my personal favorites on this list.
Most wedding arches are simple, sweet, and elegant. But this one is luxurious, large, and here to make a statement.
And I absolutely love it.
Not only is the luxurious curtain wrapped around the top of this archway a statement in itself, but the set even comes with chairs to match.
So whether you want a white wedding, or a blue spotty one, this set has plenty to go around.
1.

Holy Marchrimony Wedding Arches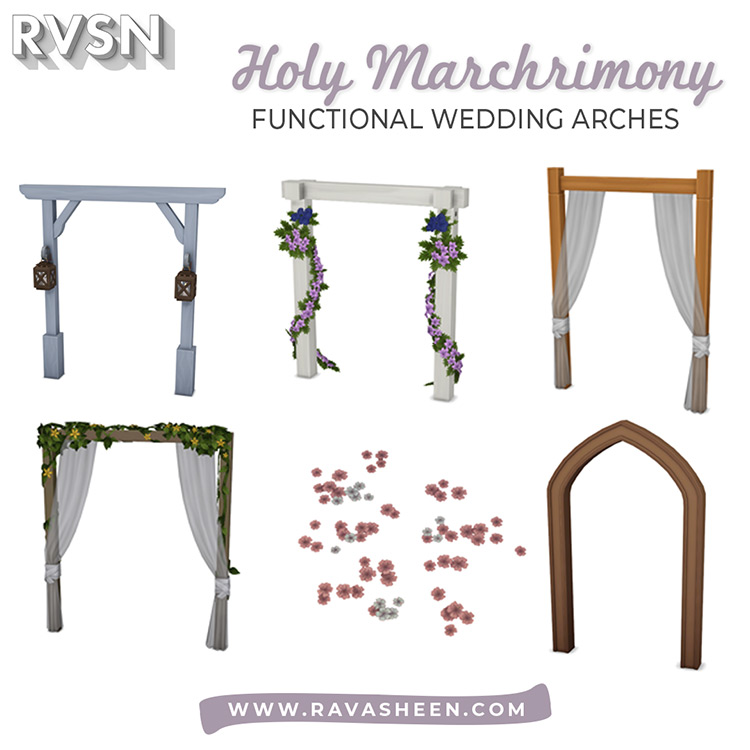 Everyone wants to make their wedding day their own.
Well what better way to do that than with a fully customizable arch?
The flower petals that sit on the floor here create the functional 'archway'. This allows you to decorate and customize an arch, regardless of what it's made from!
Heck, you could even get married beneath a floating couch if you wanted.
OK maybe that's a bit much, but you get the point.
Made by the amazing Ravasheen, this CC set comes complete with various arches and wedding décor, so your Sims can get married in their own unique style.
Browse:
Lists
The Sims 4
Video Games