Sims 4 Wedding Bouquet CC & Mods (All Free)
This post may contain affiliate links. If you buy something we may get a small commission at no extra cost to you. (Learn more).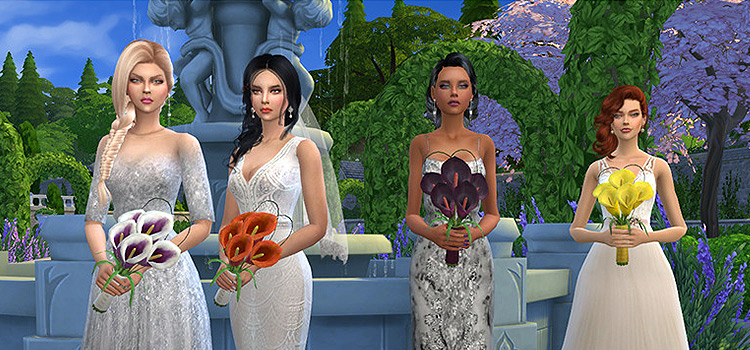 'Tis a wonderful experience to be married with the love of your life, the butter to your bread, the Snoop to your Dogg.
But to be formally called a Mrs, a sacred rite of passage must first be performed: a wedding.
This magical ceremony is every woman's dream. Where every garland, cutlery, and cupcake is handpicked to fulfill a long-standing childhood obsession.
The Sims 4 may be far from reality. But that customizable environment can fill the void of not being able to live out our wildest wedding fantasies IRL.
And to fit in that perfect wedding, you'll want a gorgeous wedding bouquet. Maybe even some custom CC for the lovesick bride-to-be.
Having the right bouquet is key to a picture-perfect wedding ensemble.
And unless you want your Sim looking like a half-sober bride in Vegas drunk on impulsive decisions, then let's just with this list!
10.

Wedding Bouquet 3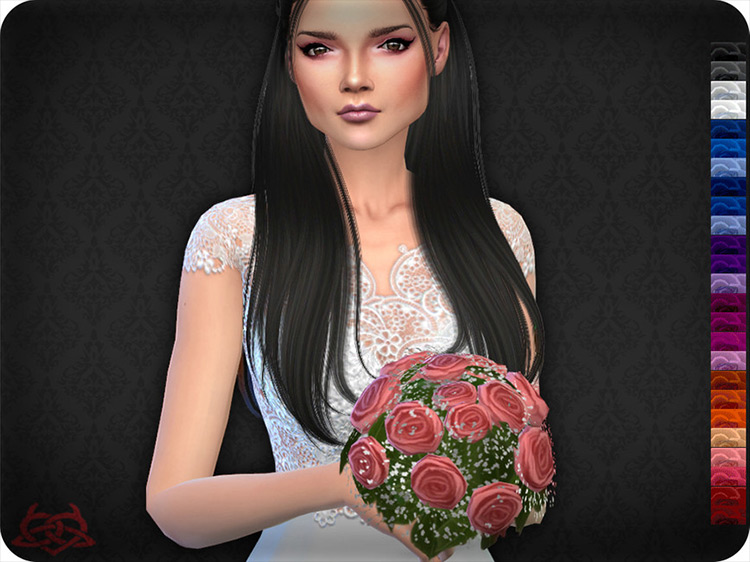 CC creator Colores Urbanos is basically synonymous with wedding CCs at this point.
It's impossible not to see her creations when the wedding bells start ringing in TS4.
Her wedding dresses might be one of her most downloaded content, but her wedding bouquets are just as popular.
Encourage your Sim to be as happy as she can be with this pompom-like wedding bouquet to cheer for everlasting love and commitment!
The Wedding Bouquet 3 CC is available in 25 colors ranging from edgy black to classic red roses.
9.

Bouquet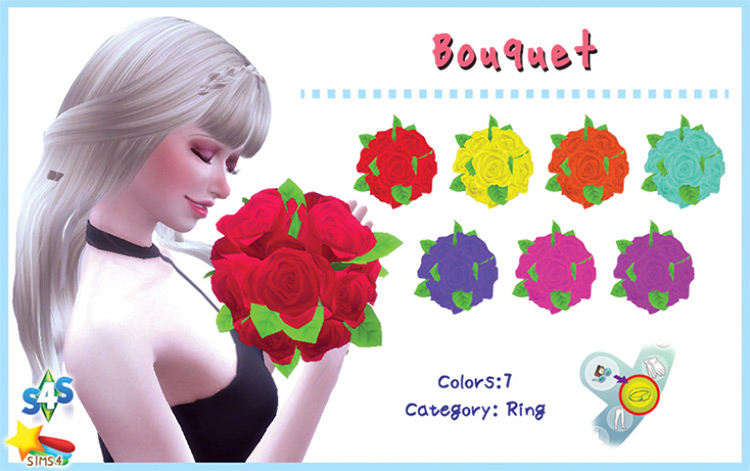 Having a bouquet of red roses while wearing Priyanka Chopra's 75-foot long wedding veil might sound like a fairytale wedding.
But the real reason women carry a wedding bouquet is far from romantic.
Back when daily baths were science fiction in the 15th-century, brides carried bouquets to mask a bad case of BO… or rather, that's the typical gossip (but who knows).
Today, roses are a symbol of love. But back then, it was a woman's saving grace.
I trust you'll pamper your Sim on the big day, but in case you forgot to let them scrub off some wedding jitters, a fresh bouquet can act as a stunning failsafe.
This CC comes in 7 colors to keep your Sim's blushing bride demeanor (and smell) on point.
8.

Wedding Bouquet 4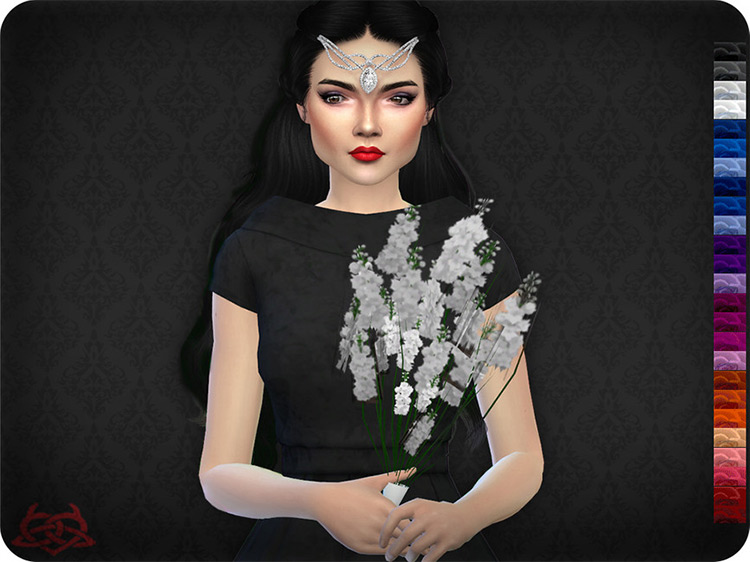 The language of love can be expressed in many ways.
For Sims, it can be expressed through exhaustive WooHoos, passionate kisses, and gibberish pick-up lines.
They can also offer roses, and before they know it, they're falling in love and filling that relationship bar until one of them pops the question.
From courtship to a lifelong partnership, flowers are always present to mark something special in a Sim's life.
Do your part in supporting the happiest event in her love life by gifting her this custom hand-tied wedding bouquet before she regrets it.
7.

Wedding Set 3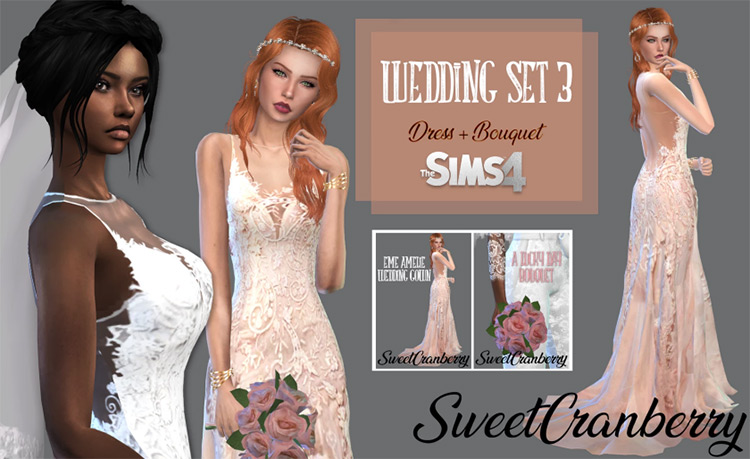 A classic white wedding is nice and all. But sometimes the pureness of it, coupled with the sappy monologue of vows is almost too much to tolerate.
It's like watching cherubs marry on earth.
Mercifully, wedding trends nowadays are embracing nude and pastel colors that look more warm and grounded.
And luckily, Sweet Cranberry's recoloring of ALuckyDay's bouquet mesh has just the right swatches to match a non-white wedding palette.
If you can't choose one out of the 25 versions, then why not plan 24 more weddings, am I right?
6.

Kara Wedding Bouquet
As far as I've seen on Pinterest and Instagram (two of the biggest online wedding albums), not a lot of gals choose to tie the knot with a simple bouquet.
Most compete to see which bride can handle more flower power, while others prefer the usual order of red roses.
But The Sims has always been a place for unique getups.
Simple and humble, the Kara Wedding Bouquet rejects the outlandish styles of big-budgeted weddings and fits with smaller, more intimate ceremonies.
It doesn't have the theatrics of enthusiastic florists, making it the ideal CC for uncomplicated weddings.
5.

Wedding Bouquet 1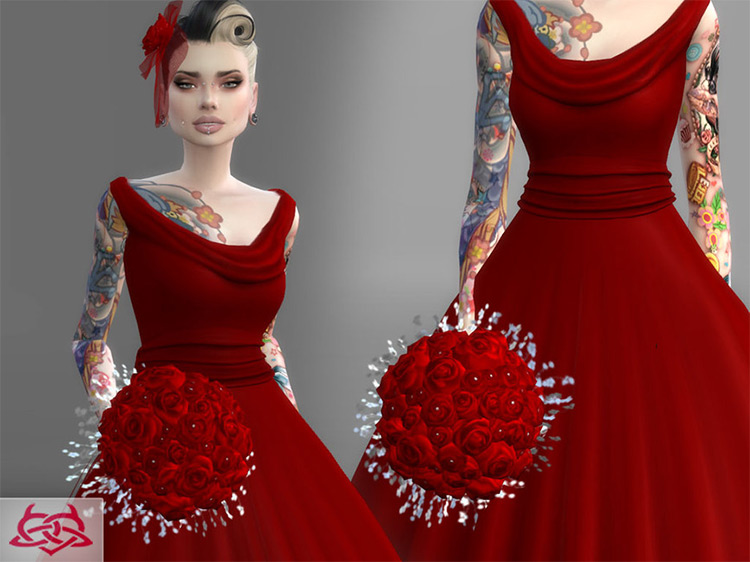 Having only 3 colors, this Wedding Bouquet 1 CC puts players in a difficult situation.
You're given so few colors to work with that you can use them for literally any kind of wedding!
Should my Sim have a pretentiously pure wedding?
Should my Sim marry the Grim Reaper instead of forcing her to spend the rest of her life with a mere mortal?
Or should my Sim screw wedding traditions and become the devil's bride, for better or for worse?
Whatever decision you choose, know this: your Sim's going to be a badass bride either way.
4.

Wedding Pack 1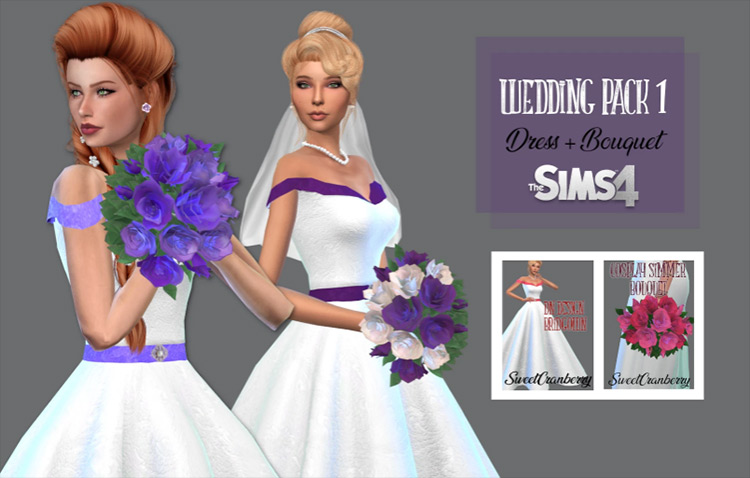 You know what's harder than forcing Sims to marry each other through orchestrated commands?
Finding more wedding bouquet CCs.
Players have a slimmer chance of getting The One Bouquet compared to finding their Sim's perfect match.
But through sheer determination of wanting the best wedding for (myself) my Sim, this gem of a CC can finally push wedding plans into action.
This Wedding Pack 1 CC contains 12 monochromatic swatches and 10 gorgeous two-tone swatches to make you fall head over heels.
3.

Calla Lily Wedding Bouquet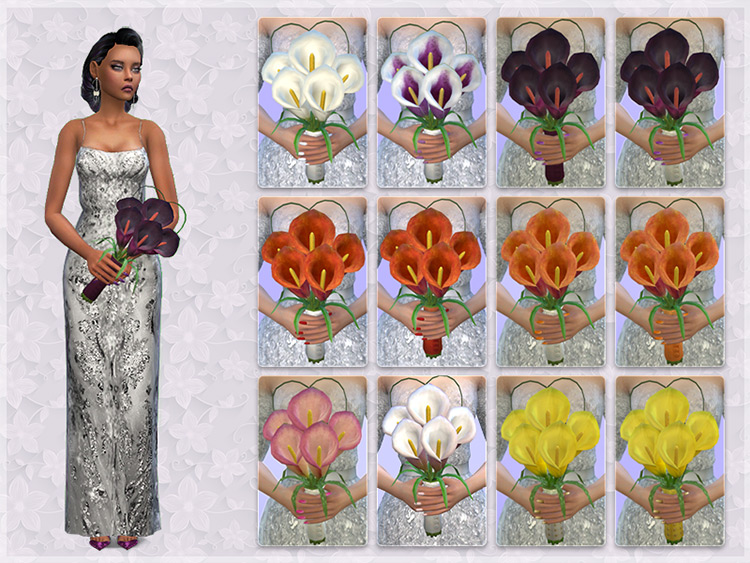 Truth be told, the base game's wedding goals aren't exactly viral material.
It has straightforward objectives like getting a Wedding Arch, inviting guests to suffer throughout the "I dos," and having the newlyweds thank them for it.
Setting realistic wedding goals would have made a wedding planner break down in anxiety for not getting the flowers on time.
Without a bouquet, what do you expect your Sim to do with her hands? Do a t-pose as she crosses the aisle?
Save your Sim from second-hand embarrassment by handing her this Calla Lily Wedding Bouquet, available in 12 lovely colors.
2.

Wedding Bouquet by BEO
Engaged Sims only have one wedding goal: get married (then eat cake).
For players, it's to build the wedding venue, invite guests, get a caterer, hire musicians, find a wedding dress, and so much more.
It's impossible to stop a wedding to-do list that grows by the minute.
But if by some miracle you forgot to get a wedding bouquet, then what's the point of your Sims getting married?!
Exaggeration aside, no wedding is complete and worth attending without a rose-swollen bridal bouquet like this CC. Very classic, perfect for traditional lovers.
1.

Wedding Bouquet 2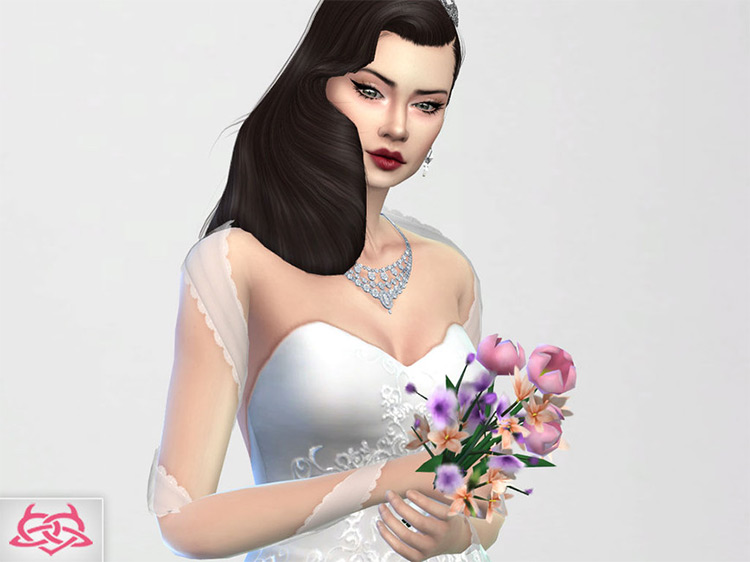 As exhausting as it is to do wedding CC hauls, Sim brides deserve nothing but perfection.
And who else can we trust with our wedding must-haves than creator Colores Urbanos?
This CC displays a collection of different flowers that make a contemporary wedding bouquet – a fitting accessory for a unique bridal look.
Colorful and diverse, this unexpected combination is a match made in CC studio heaven.
All you need to do now is to get your Sim's whirlwind romance to land at the altar!
Browse:
Lists
The Sims 4
Video Games