Sims 4 Wedding Veils: Best CC & Mods To Download
This post may contain affiliate links. If you buy something we may get a small commission at no extra cost to you. (Learn more).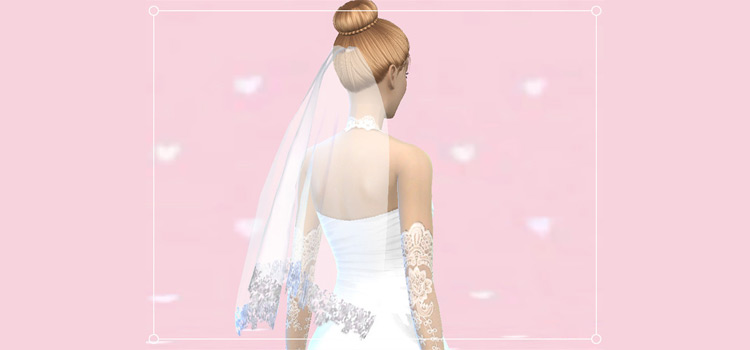 Weddings are significant events, even in the Sims world. It's a day of celebration.
It takes hours of prep, dresses, and appropriate décor to create the perfect Sim's wedding. Everyone should look their best, and everything else has to be perfect.
This is especially true for the bride, who must shine the brightest on her happy day.
And every dream bridal look needs a veil! Your sim has plenty to pick in-game, but how about some custom options?
From traditional to trendy and unique, there's plenty here you'll want to try.
10.

Wedding Set – Hat Rosa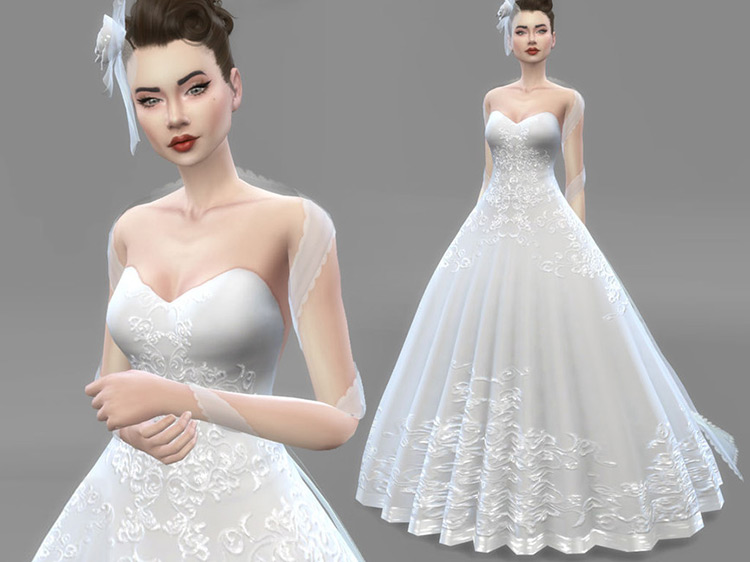 Fashionable and chic, this sophisticated wedding headdress CC by Colores Urbanos is perfect for getting that high-fashion look.
Minimal but still very elegant, this is sure accentuate the bride's face. The glossy rose looks fabulous and gives off a feminine feel.
Additionally, the texture of the headdress' screen adds a nice realistic touch.
The CC comes from a wedding set and is available in 3 colors, black, red, and white. There are 2 variants for each color—1 for the left side and the other for the right.
9.

Wedding Collaboration Set – RSV
This wedding veil is very modest, but also charming and delicate.
There's a ribbon in the back which gives this CC an innocent and sweet detail. It's a nice choice for those who are going for a cute theme.
Just note this CC can only be attached at the back of your Sim's head, and it only comes in white. It's from a collaboration between 2 CC artists, Saengchung and Lena Sims.
The veil was made as part of a set, but can be downloaded individually if you like!
8.

Lena's Face Veil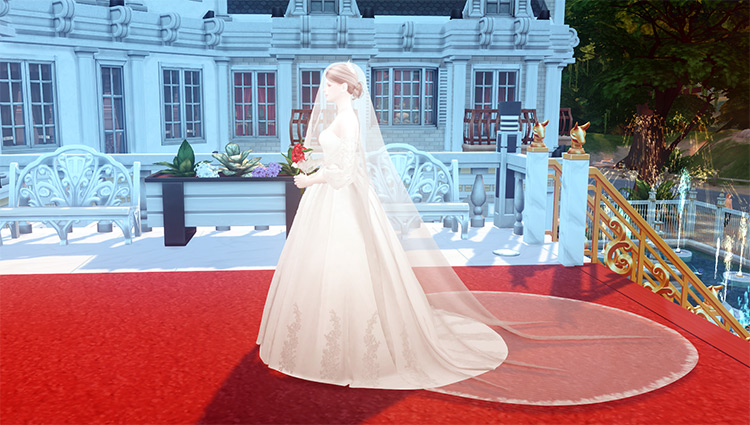 For those who want the traditional bridal veil, try this one out.
By Korean CC maker Lena Sims, this custom wedding attire is fit for Sim lovers who adore classic styles.
It's a transparent veil that covers the head, and the upper body, then trails gracefully behind.
This will look great for all gown styles, whether plain or fully embellished. The CC itself is unadorned, so it won't clash with any patterns either.
There's only 1 swatch for this CC, and it takes up the socks slot. So keep that in mind on your Sim's big day!
7.

1920s Wedding Fashion Set – Bride Hat With Veil
Fans of the Great Gatsby and the flapper era will enjoy this CC style.
This retro-styled veil is cute and stylish. Designs like this go well with most wedding dresses.
The bedecked headband attached adds an elegant flair too.
It's also a good veil to pair with fancy hairstyles, mostly because of the opening in the design. It belongs to a collection by Happylifesims and is available in black and white.
6.

Daisy and Rose Veil Set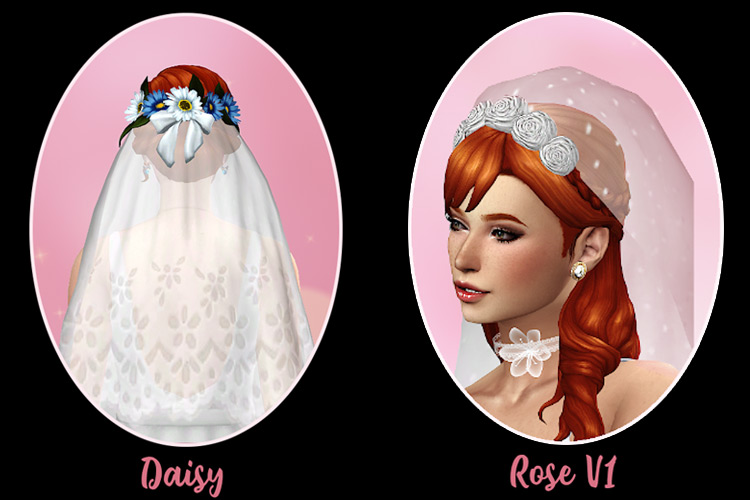 This is a 2-in-1 set, with 3 CCs total: the Daisy veil and 2 versions of the Rose veil.
The Daisy is a mediumlength lace veil with floral patterns at the bottom. And as the name suggests, it's decorated with blue and white daisies on top.
It will look in-tune with modest or bohemian themed weddings, and is available in 3 shades.
The second item is a short, sheer veil styled with a set of roses, and ends around the shoulders. It's the style that goes well with modern gowns.
There are 2 versions for the Rose style: one for when your Sim's hair is down, and another when it's in a bun. Both have the same 11 shades.
Made by Cottoncandychu, these 2 CC designs are brilliant for all types of weddings.
5.

Lena's Wedding Veil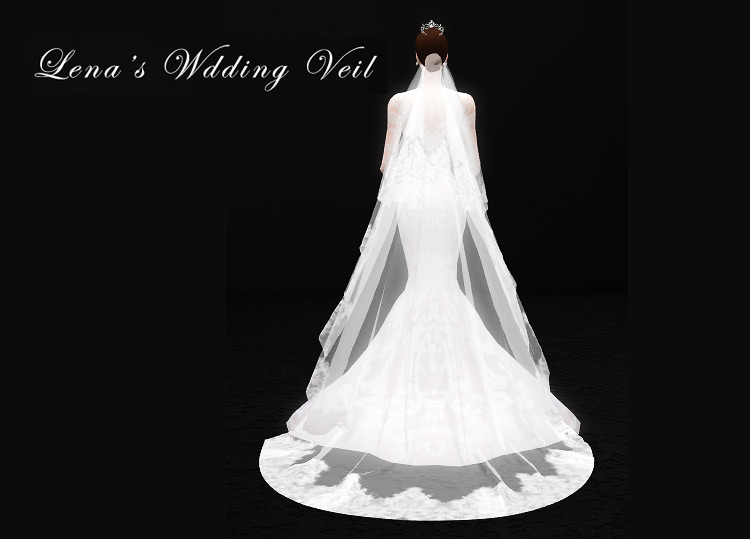 Sophisticated and classy, this long flowy veil is ideal for formal and grand weddings alike.
It's one of the most loved styles as it gives the bride a solemn and regal look. Not too common these days, but lovely for a digital Sim wedding ceremony!
This veil is pinned to the back and flows elegantly behind the bride on her big day.
The CC is only offered in white, but has 3 designs. Created by Lena Sims, you can find this custom item in the socks option inside CAS.
4.

Lolita Wedding Dress & Love Words Set
This detailed and attractive veil produced by CC artist ZouYou is a welcome sight among many others.
It exudes a distinct girlish charm that's suited for traditional or elaborate weddings.
Available in 11 color combinations and part of a set, there's a lot to love about this veil. Heck, maybe keep it paired with the dress too!
3.

Sola Veil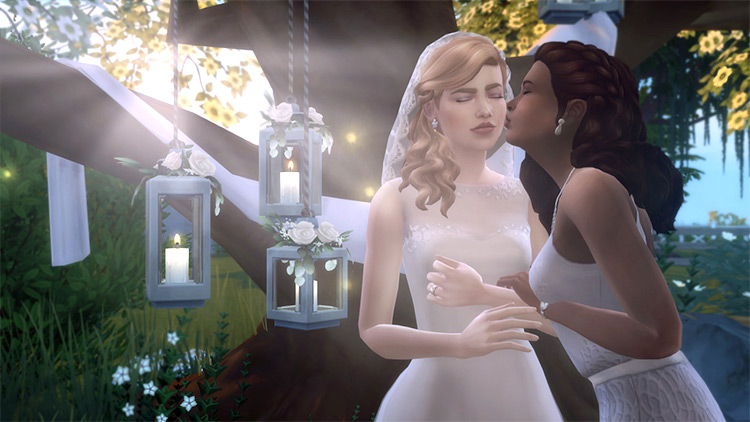 Styled after the traditional Spanish veil, this custom item is an exquisite piece of CC.
It's a medium length veil, ending a few inches past the shoulders. The lace design is intricate and looks just lovely, especially when viewed up close.
This CC is angelic for sure. It adds a revered vibe to any glowing bride.
There are 14 muted shades for this, and it looks great paired with all types of wedding gowns.
Prominent CC maker Plumbob Tea Society made this item as part of their Rustic Romance Stuff pack.
2.

Deliah Wedding Dress Set – Rose Lace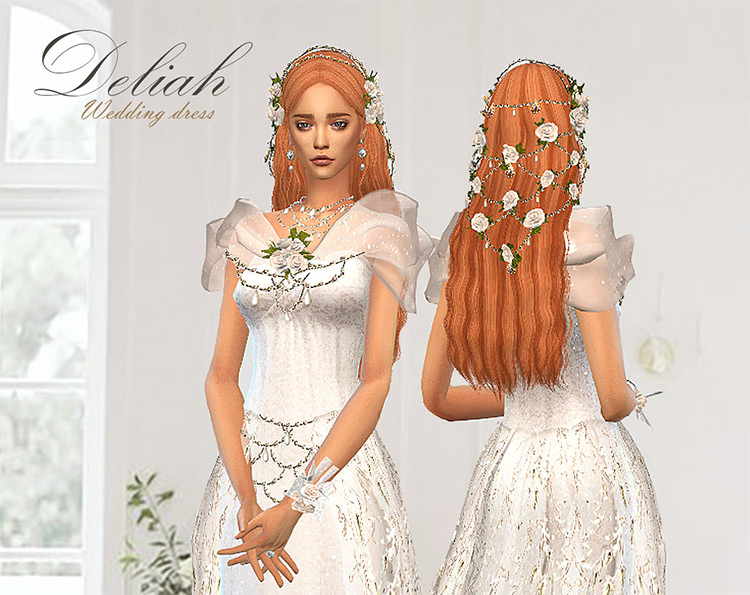 There's no chance your Sim will lose her Romeo in this headpiece.
Reminiscent of olden days, specifically the renaissance era for history lovers, this delicate bejeweled rose hairnet is a thing of beauty.
Your Sim will look radiant wearing this, and it's excellent for longer hairstyles.
This marital hairpiece exudes a gentle feminine appeal that's bound to captivate all eyes. It's offered in 4 shades, but only the roses change colors.
Custom content producer HoangLapSims crafted this as part of a wedding set, but it can be downloaded solo too.
1.

Languid Dynasty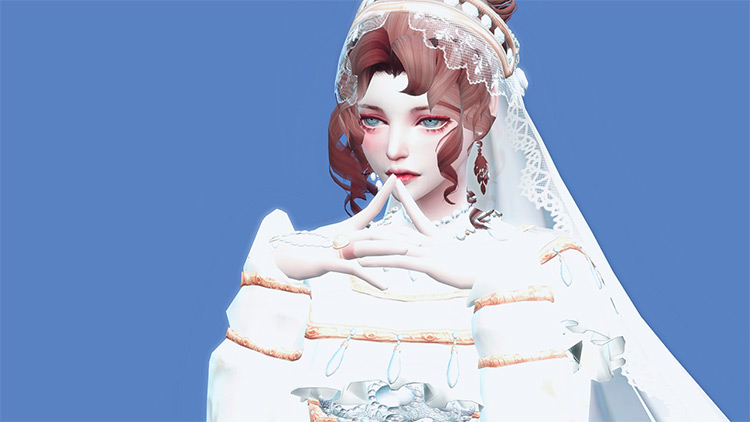 This piece has to be the most beautiful wedding veil CCs on the list.
It's a brilliant item that's even more stunning seen up close. Resembling the style of the medieval period, it's very detailed and ornate.
Classy with just the right amount of extravagance, the band holding this veil is elegantly embellished with pearls and jewels.
Any Sim will glow bright walking down the aisle with this baby.
Browse:
Lists
The Sims 4
Video Games