10 Best Bard Mods For Skyrim (All Free)
This post may contain affiliate links. If you buy something we may get a small commission at no extra cost to you. (Learn more).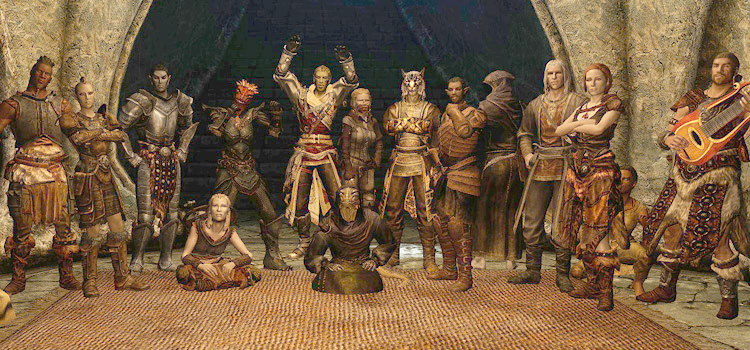 The Bard class is truly the one that got away in Skyrim.
I'm not sure why bards have never been incorporated as classes in The Elder Scrolls, but one thing's certain: there are thousands of players who would absolutely love it – myself included!
Thankfully though, we won't have to hope that Bethesda adds them in the next TES installment.
You can actually play as a bard in Skyrim right now! All you've gota do is install a few mods that'll make your bard experience feel more immersive than you could imagine.
And worry not friend – I've compiled a list of the coolest bard mods for your enjoyment.
Install them all (minus one or two that are not compatible with each other) and turn Skyrim into the dreamlands of any proud bard. Your adventure is ready to begin!
10.

Become a Bard Song Expansion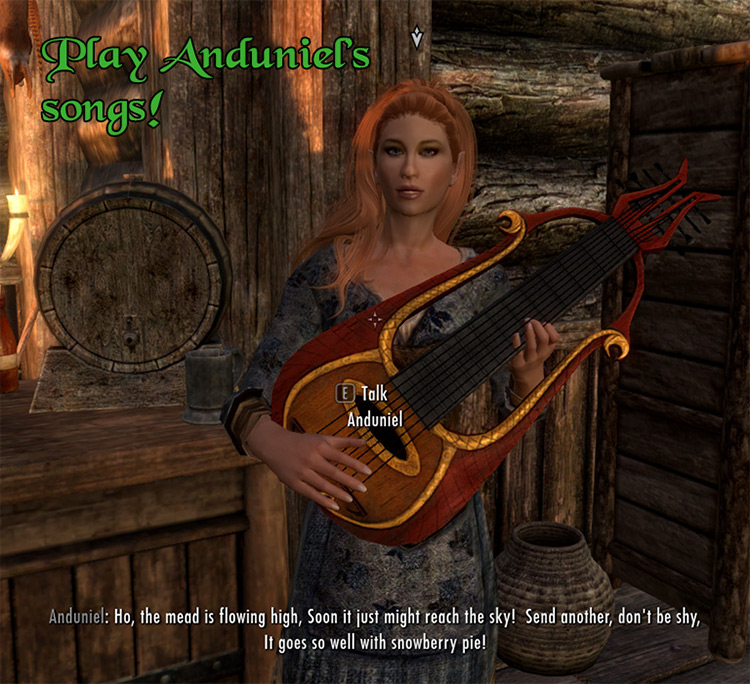 This is a must-have mod if you want to become a bard in Skyrim.
Although it's not a standalone mod per se.
You'll want to also install the Become a Bard mod, which is ranked as the #1 pick on my list (a bit further down). Still, this one adds plenty of new songs that you can play in your trusty old lute.
9.

Bard's College Redux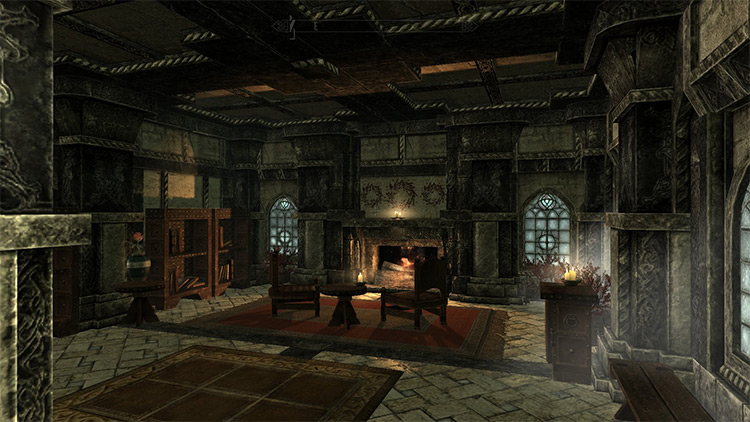 Let's face it: Bard's College in Skyrim sucks.
There's no place for you to stay, and basically nothing that you can do apart from joining it.
This mod aims to fix the weakness of the college and give you a custom place where you can stay.
It also totally revamps the interior of the building so it looks a lot sleeker.
It'll feel really cozy with this freebie installed, and a place at which you can stay until you find a better home of your own.
8.

The Rookery – Bard and Thief Loft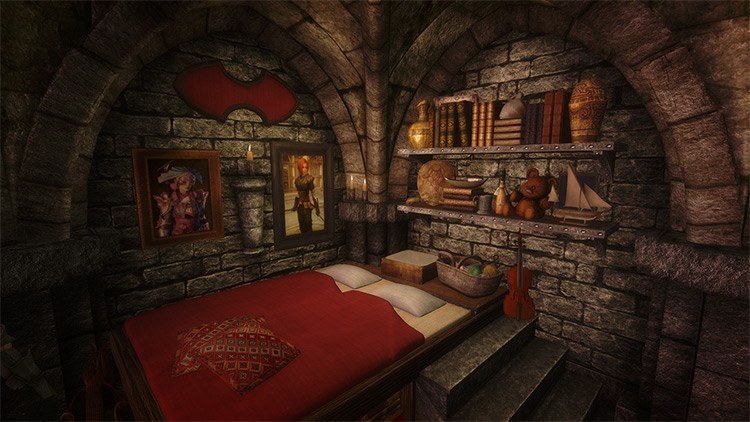 Every bard needs a place to crash at night after a long journey.
Some bards do like the life of adventure that is filled with sleeping in taverns every other night. But some like to have a place where they can live. A lovely little home for their bardy lifestyle.
The Rookery is a cool little home that suits bards and thieves better than any other home in Skyrim.
You'll want to check this mod out if you intend to be a bard in the long run – even more so if marriage is one of your options!
And if you're looking for other housing mods definitely have a look at our huge list. It's not just for bards, although I'm sure a bard could find something fun in there.
7.

FSS Better Bards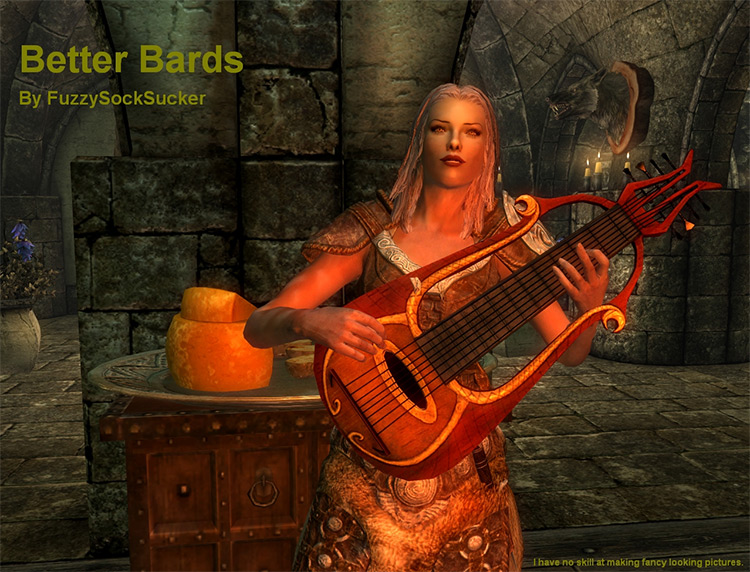 Tired of listening to bards that seem to press pause from time to time?
Are you annoyed by your fellow bards that seem to play songs like idiots?
If the answer to both is yes, then you'll want to check out this mod as soon as possible.
The creator actually has an additional mod that you can also install if you want bards in Skyrim to sing with soothing vocals all the way. It's found on this page in the Nexus, also free!
6.

Interesting NPCs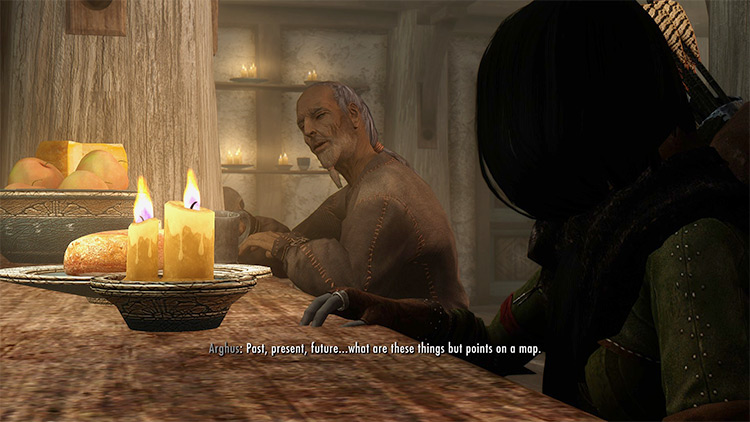 Although this isn't really a bard mod per-se, it does add a ton of new and different NPCs to the game.
A bard is only as good as their audience, aren't they?
Add new members to your audience with this fantastic mod and keep your spirits alive.
5.

Lively Inns and Taverns
Bards are known to be the life of most inns and taverns around ancient lands.
However many of the inns in Skyrim aren't really as alive as they should be – and even less so if there's a band playing in them.
This mod changes all taverns and inns to make them feel like real locations filled with life!
More people to interact with, as well as more stuff unfolding around the locations, really does make these places feel far more realistic. A big step up than base game.
4.

Bard's Lute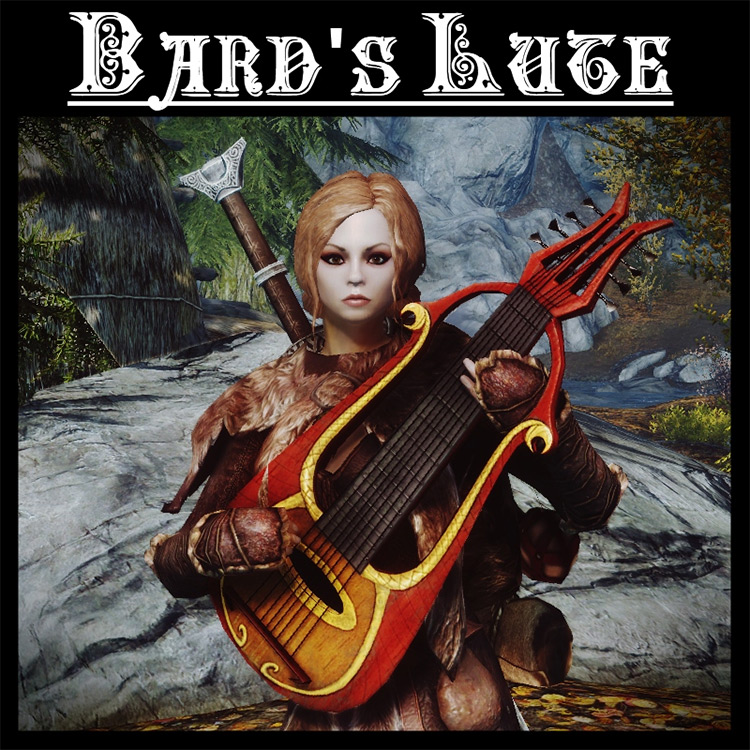 I've been looking for interesting bard mods for a while, and even though this one only adds a single item, it's one of the most recommended bard mods for Skyrim.
And once I installed it, well it was easy to see why.
It makes playing an instrument feel really simple and totally natural.
If you want a character that can perform in front of others, this one is one of the best that you'll find. A must-have mod for bard players.
3.

Playable Instruments – Play and Bash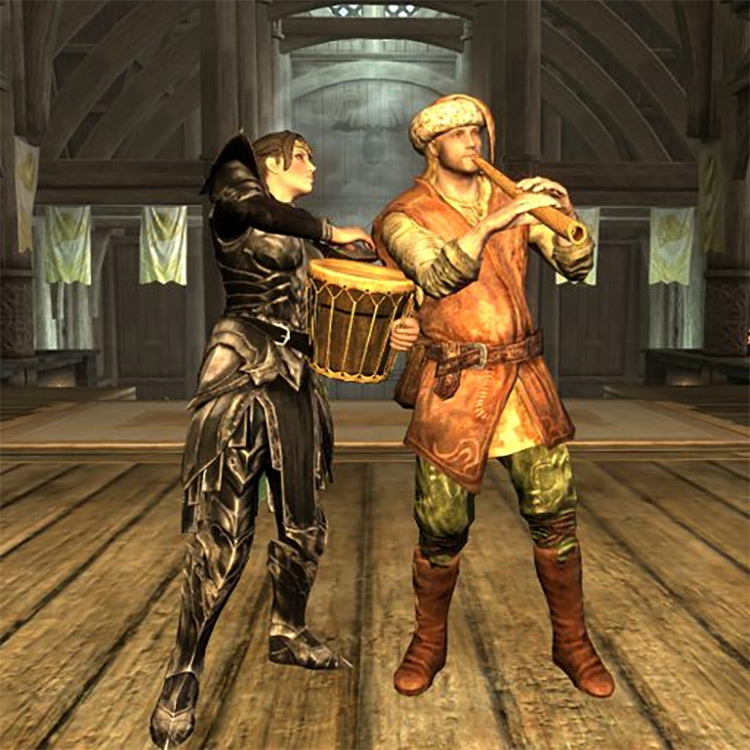 Now this mod will allow you to perform in front of audiences in Skyrim too, albeit with a bit more features.
Get flutes and other instruments and get ready for the show!
Hear those laud applauses and get praised for being the most talented musician on the land – even if you can't sing or play anything in real-life. That's what games are for, right?
If you intend to go full roleplaying mode then you'll want to have this as one of the first add-ons you install.
2.

Sokco's Guild Starter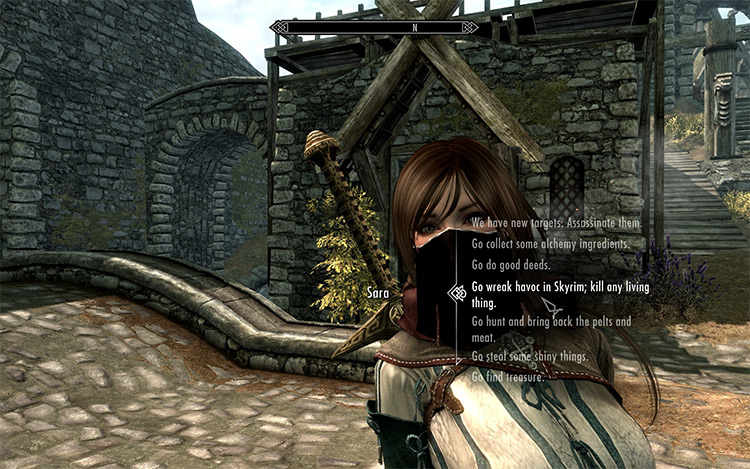 This is another mod that doesn't really affect bards individually, but it does wonders to make bard gameplay feel far better.
I mean, you can create any guild that you like with this mod, given that you can set its theme.
Why not create a bard guild and guide your own set of music lovers to glory? I know that's what I'm doing.
1.

Become a Bard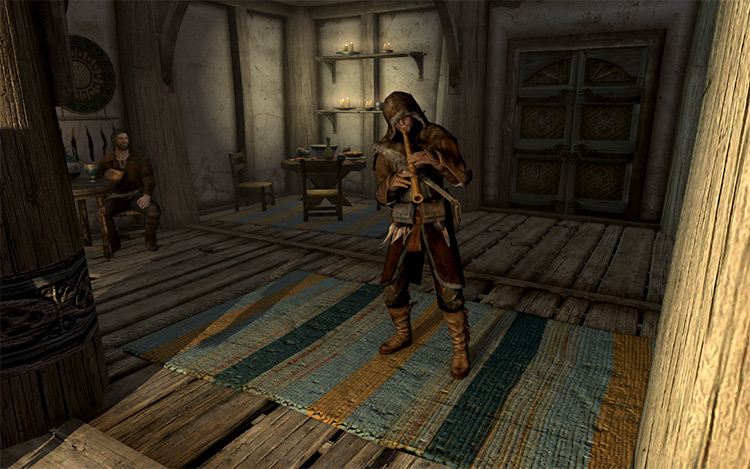 Become a Bard is the one and true must-have mod on my list.
This is the mod that'll give you everything you need to become a bard in the game, as every other mod on this list can be seen as supplemental compared to this one.
Pick up an instrument and play a song. Level up your bard skills while performing any songs, redefine the Bard's College questline, and even pick up any instrument in the game.
Plus a few other nifty features that you'll have to experience to find!
This is by far the most complete and comprehensive bard mod for Skyrim, which is sure to enhance the gameplay experience on its own.
So what about the rest of the list? I say start here, then add the others as you see fit.
Browse:
Lists
Skyrim
Video Games