Sonic Adventure 2: The Best Mods To Check Out
This post may contain affiliate links. If you buy something we may get a small commission at no extra cost to you. (Learn more).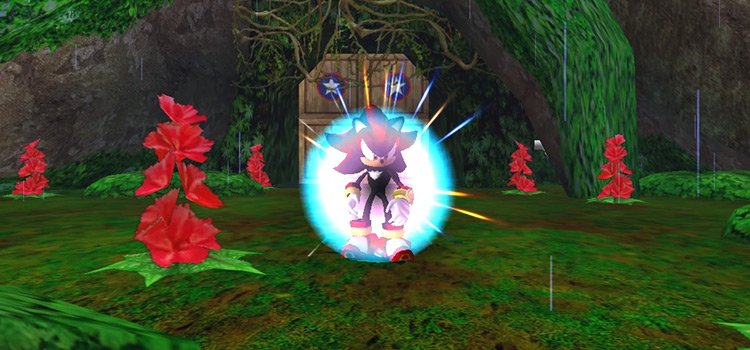 Sonic Adventure 2 on the Dreamcast was the last Sonic game to ever come out on a SEGA console.
Ironically, it was also the entry-point for many younger fans to the storied franchise, and a fantastic one at that.
This excellent platformer changed the previous game's open-world exploration for a more linear story, told in two sides with very different perspectives – Hero and Dark. It also brought an increased focus on action, speed, and combat, which many fans loved.
You'll blaze through big cities, thick jungles, military bases, and even outer space facilities in your quest to save the world, or conquer it.
The game has been out on PC since 2012, allowing many old-time fans to relive their favorite childhood game. If you're among them, these mods could add something new to the classic experience.
Stick around if you want to see which mods are worth your time!
15.

SA2 Mod Loader
First up, you'll need something to organize and implement your mods for you – and that's the SA2 Mod Loader by MainMemory.
This nifty tool will keep track of your mods, let you enable and disable them at will, manage their load order, and even mess with their config file if you're so inclined.
Among the last improvements made to the mod loader is one-click install functionality with mod hosting site GameBanana, and an auto-update feature that'll keep both the loader and each of your mods updated to the latest version for you.
14.

HD GUI
Sonic Adventure 2 may have been touched-up here and there for its PC release back in 2012.
But most of it was left mostly intact – including the GUI elements.
The HD GUI mod does what you'd expect. It replaces most of the UI elements for upscaled HD versions.
It includes the Pause Menu, the info breakdown at the end of a level, and parts of your HUD such as your total ring count, time, score, remaining lives, and even the emerald fragments on Rouge and Knuckles missions.
It's pretty minor. But this kind of thing should be a given when porting an older game to PC.
13.

Menu Overhaul
In more or less the same vein as above, we have the Menu Overhaul: a simple mod meant to make the Main Menu cleaner and more similar to the original Dreamcast release of Sonic Adventure 2.
It removes some clutter from the Main Menu, as well as the Pause Menu, and re-introduces a couple of things you won't see on the vanilla PC release – the Omochao Tutorial and the World Ranking buttons (which opens the leaderboards).
Along with these features, there are several optional ones, such as choosing whether you want the original SA2 menu graphics or the ones seen on SA2: Battle – among other things.
12.

Physics Swap
Have you ever felt that a certain character runs too slow, jumps too low, or simply moves in a way you don't find satisfying?
Worry not, because there's a mod for that.
Physics Swap lets you play around with the characters' physics values – fundamentally changing how they move through the levels.
I like using it to make Rogue and Knuckles fly faster, but there are many other uses for it.
One of the most popular is replacing Tails and Eggman's mech physics for those of Gamma from SA1. This will let them move faster and jump higher, making their levels much more dynamic and making it possible to dodge the damn tiny projectiles your enemies shoot at you.
11.

Chao Stat Multiplier
Back in the day, training a Chao in the Chao Garden was nigh-impossible if you didn't know a certain exploit due to the negligible amount of stats most animals and drives gave the little critters.
Trying to find the right angle and distance for a Dragon to bounce off your Chao while also giving them their stat bonuses was part of the experience.
But it's not something I have time to repeat nowadays.
Enter the Chao Stat Multiplier.
With it, you can set a value, and the mod will multiply an item/animal's stats by that amount when you give it to a Chao.
It feels much more balanced, and it won't consume half the time it initially did.
10.

Chao Stat Menu
Back in the day, I was serious about being the best Chao rancher there was. All my friends were, but I was a bit too into it.
I had data sheets with info on my Chaos, their detailed lineages, hereditary traits – and much more.
The thing is, I needed all of these things to push Chaos to their limits. And the information had to be gathered through many trips to the Chao Kindergarten, experimentation, and analyzing data.
Nowadays, you can just install the Chao Stat Menu mod.
Simply grab your favorite Chao, hit the pause button, and you'll find the Chao Stat option, which opens up a menu with a wealth of information.
Their stats, bonds with each playable character, favorite fruit, and even their DNA details are easily visible. Even their age and the number of times they've reincarnated are at your fingertips.
It's like a Chao Pokédex. And it's wonderful.
9.

Sonic Adventure 2: Full Story
One of Sonic Adventure 2's most exciting narrative decisions was splitting the Dark and Hero stories into two distinct paths.
It let you experience the game's events from two very different perspectives. The stages felt like mirrors of each other, it was all very magical and mysterious.
Once you've cleared it once, however, you may want a little recap.
The Full Story mod organizes all of the Hero, Dark, and Final stories into a straight line to experience the narrative in chronological order. It's a much more cinematic experience and a great way to dive into the story for a second time.
8.

All Emeralds Trackable
One of the most annoying design decisions in SA2 is how emerald-hunting levels take much longer than they should, due to the tracking system being limited to a single, specific emerald shard at a time.
The All Emeralds Trackable mod improves the situation by letting all three emerald shard icons appear on-screen simultaneously, letting you know whenever you're near one of the coveted gems so you can pick it up without having to backtrack.
This mod is simply a must – especially when it comes to sanity-breaking levels like Mad Space.
Note: this mod is directly part of the SA2 Mod Loader, so the download link above goes directly to the Mod Loader install page.
7.

Fast Somersault
I always found it awkward that the somersault move sped down the blue blur to a set speed.
It makes the game feel clunkier than it should. And it's a definite turn-off from using the move in combat.
This mod seeks to alleviate the situation by removing the speed cap from the somersault. Now you'll keep moving at more or less the same speed when it's activated.
You also get the option to add a slide animation before the somersault, which looks fantastic at high speeds.
It may feel a little overpowered in some sections. But it's worth it for the added fluidity, and making the move useful beyond the puzzles that require it.
6.

Action Remap
Speaking of clunky controls…
In all incarnations of the vanilla game, both the Light Dash and somersault were mapped to the same button, and considering how inconsistent the Light Dash can be, it often leads to unfortunate accidents.
I remember falling to my death countless times while playing the game on GameCube due to this design oversight.
It always confused me that professional game developers would make such an obvious mistake. Didn't they test?
Action Remap completely solves the issue by letting you map the Light Dash to any other key. Thank goodness.
5.

Sonic Adventure 2 Retranslated
It's a well-known fact that the voice-over for Sonic Adventure 2 is… less than stellar.
While some fans consider this a feature rather than a bug and would never do anything to change it, others would prefer to, well, not cringe to death every time they watch a cutscene.
Sonic Adventure 2 Retranslated replaces the in-game subtitles with a more nuanced and well-written translation of the Japanese script. It makes a lot more sense and develops the characters better.
Ideal for playing the game in Japanese with subtitles, if you like that kind of thing. Or you can just add it over the original dub to translate cringe into English.
4.

Cutscene Revamp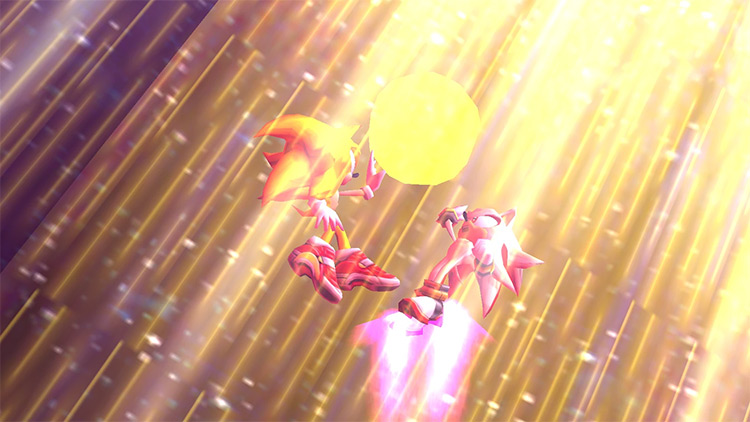 If you want to take it a step further and make the game's cutscenes all that they could have been, I recommend the Cutscene Revamp mod.
This fantastic mod restores the superior Dreamcast cutscene quality, which the GC version and 2012 PC release both botched.
Considering these cutscenes can get so bad you won't even get what's happening at times, I think this is an essential must-have.
It applies fixes, imports assets from the Dreamcast version, and enables 16:9 widescreen settings for all cutscenes. Music volume is also reduced so you can hear the voices better.
3.

Chao World Extended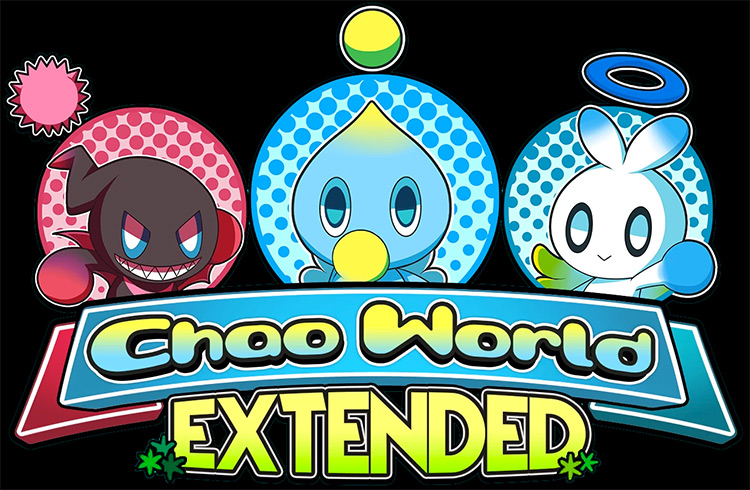 The Chao Island website has been around for ages. And it has been an invaluable source of information for Chao breeders worldwide.
Now, they even make mods!
Chao World Extended introduces plenty of changes to the way Chao raising works in SA2. Fruits are re-balanced, and some Character Chao – like the Tails Chao, Amy Chao, and Knuckles Chao – are now special evolutions with specific requirements like the Chaos Chao.
There are also new items in the gardens like a Piano and an Organ that your Chao can play. And you'll find some exciting novel items in the Black Market like the Lens Boxes, which let you change your Chao's eye type.
2.

Modern SA2: Complete Edition
If you're looking for a one-size-fits-all improvement for your favorite 3D Sonic game, Modern SA2 is the way to go.
It introduces HD character models with beautiful coloring, new sound effects, new music, and updated textures for many of its revamped stages.
Playable characters also feel more alive with the addition of in-game comments throughout the stages.
One of the most enjoyable features is the overhauled soundtrack, which keeps some of the best tunes from SA2, but also introduces some music from newer Sonic games. And from other titles such as Detroit: Become Human, Spider-Man (PS4), and even the Dr. Who TV series.
1.

Sonic Adventure 2: The New Challengers
Back when I first played SA2, I'd have killed to be able to go through the stages as multiple characters.
And with The New Challengers mod, now I can.
This makes it possible to go through any stage as one of the alternative same-type characters seen on the other side of the story and the multi-player.
For example, you can go through White Jungle as Shadow, Sonic, Amy, or Metal Sonic.
It also fixes many bugs and introduces workarounds for the fundamental problems you might run into as the "wrong" character in some of these levels. For example, characters without the Bounce Bracelet will have a bouncy spring spawn in areas where the skill would be necessary.
It's a dream come true for many long-time fans.
Browse:
Lists
Sonic
Video Games