Best Mods For S.T.A.L.K.E.R.: Shadow of Chernobyl
This post may contain affiliate links. If you buy something we may get a small commission at no extra cost to you. (Learn more).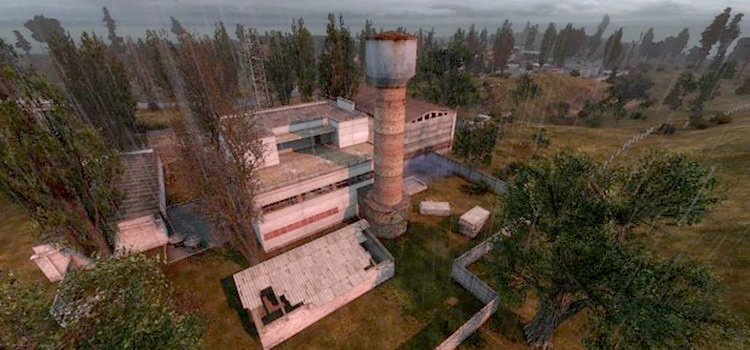 S.T.A.L.K.E.R.: Shadow of Chernobyl is commonly credited as one of the notable pioneers when it comes to first-person horror survival genre.
Praised for the chilling post-apocalyptic atmosphere and hardcore shooting mechanics, SoC is easily a must-have for fans of the genre.
With the release of S.T.A.L.K.E.R 2 coming in 2021, now is the perfect time to revisit this classic. Or if you've never played, even give a go for the first time to see what it's all about (with mods, of course!)
Lucky for us, there's a ton of mods available out there – from enhancing what the game already has, to giving us a completely fresh SoC experience.
15.

Starter Pack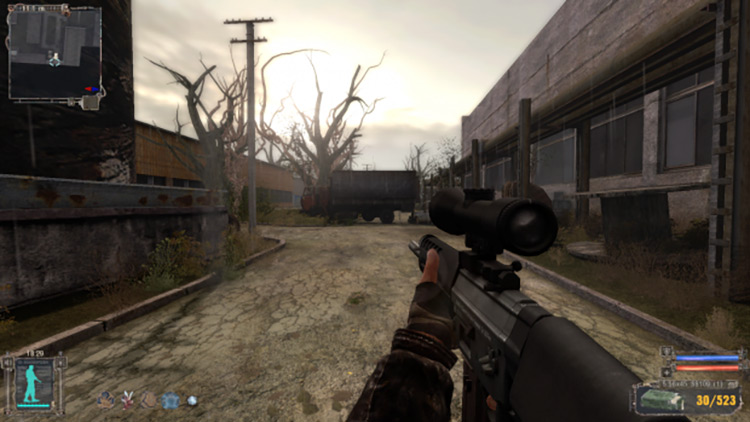 The modding community has been kind of enough to create a "Starter Pack" for those just getting into S.T.A.L.K.E.R. mods.
As you've probably guessed, it's a great jumping-off point as it doesn't change anything gameplay-wise. You'd still be getting the original SoC experience except with updated graphics.
Other than several visual mods, the Starter Pack also includes the Zone Reclamation Project.
ZRP is a community-supported modpack for overall bugfixes – so consider yourself lucky if you're playing the game for the first time.
14.

Absolute Texture Mods

Continuing on with some graphical upgrades, the Absolute Texture Pack contains two mods specifically targeted towards improving nature and structures.
SoC is all about immersion and atmosphere, and what better way to appreciate the game than to have it looking as good as possible?
Even post-apocalyptic flora and buildings look better at higher resolutions.
13.

Original Weapons Renewal 3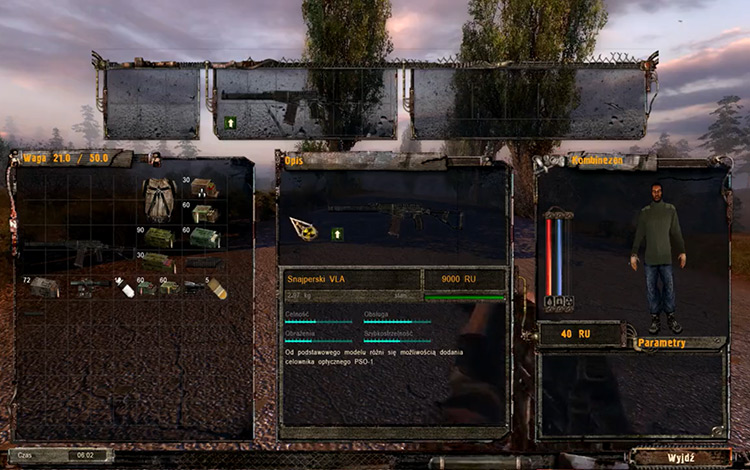 Even weapons are getting overhauled for SoC.
Weapon textures from Call of Pripyat have been directly ported for SoC compatibility, and you'd be surprised at the difference a few years makes in terms of graphics technology.
The weapon textures are all in HD, but that's not the only upgrade you get with this mod.
Moving weapon animations have also been added for when you're sprinting among other actions.
Updated weapon sounds have been added as well, from reloads to gunfire.
12.

Weather Total Conversion Mod 3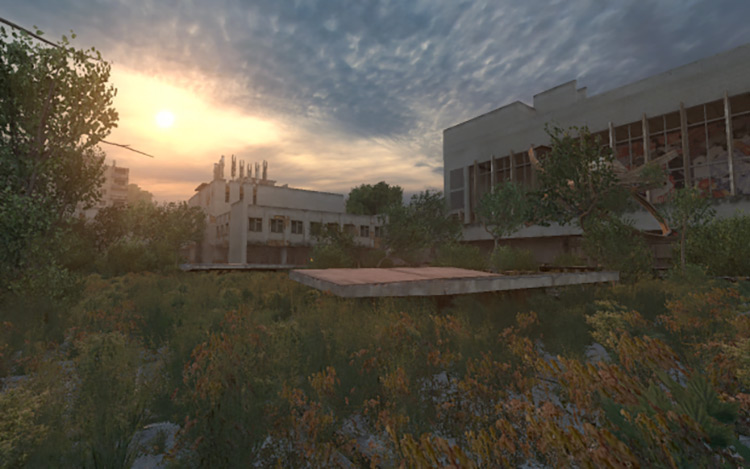 Immersion in games is usually determined by small factors we don't think about.
We've come a long way since SoC's release, and with the community taking it upon themselves to make it look as good as possible, even weather effects have been upgraded.
New shaders and textures have been applied to make the weather feel much more realistic. Varying weather effects have also been added, including multistage sunrise and sunset effects, as well as new weather cycles.
The mod makes use of 120 new skydome textures to give you the most realistic weather possible.
11.

Real Gore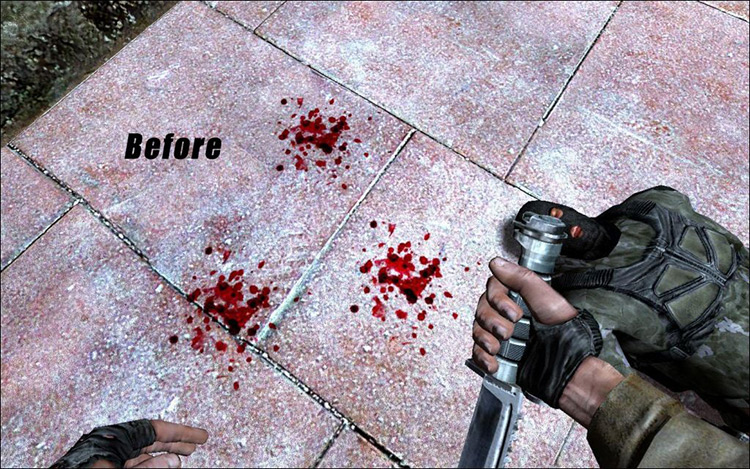 Of course, blood and gore always come with the territory of shooter games.
Hades' Real Gore mod basically increases the amount of gore in the game, but also improves on the appearance as well.
Blood color is made more realistic, and there are now real "wet" blood marks and even chunks of gore mixed in with the blood from exit wounds.
Not only does this give the game a more realistic look, but it makes deaths much more brutal as well.
Good times.
10.

Rules Of Engagement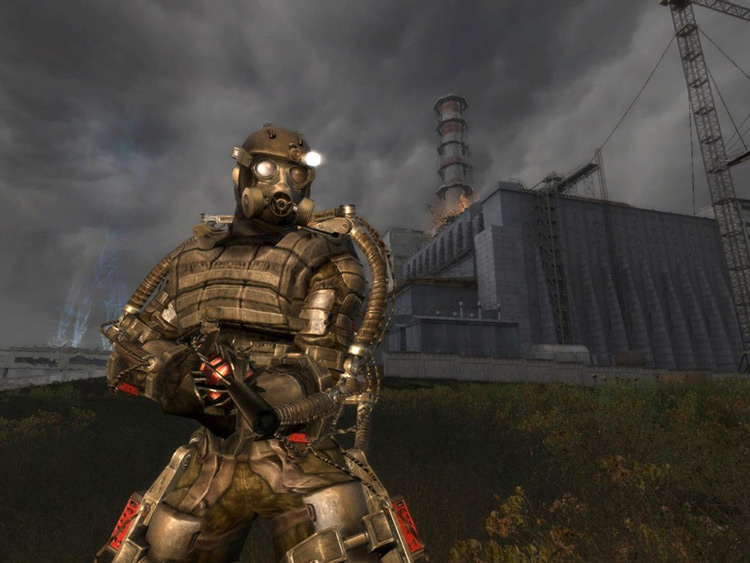 The Rules Of Engagement mod is a simple quality of life improvement that addresses NPC behavior.
Many players were annoyed by the game's stealth mechanic not being effective at all. NPCs could basically spot you from miles away which would trigger them.
This mod simply removes that so you won't have to deal with NPCs, especially if you're trying to quietly walk past them.
9.

Double Damage on All Weapons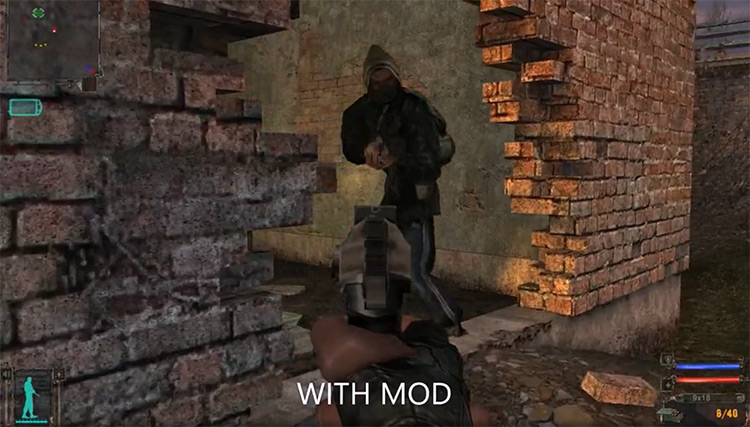 Now if you just want to go in for quick shootout, this is a great mod for creating some chaos.
As the title suggests, all weapons now deal twice as much damage as before.
It's great fun to just run around guns blazing, shooting past every moving thing you see.
The mod can actually be put to more serious use though, as enemy weapons do double damage as well. This makes for a more challenging experience as you'll have to be more careful about how you approach gunfights.
8.

Hal's Traders Overhauled (HTO)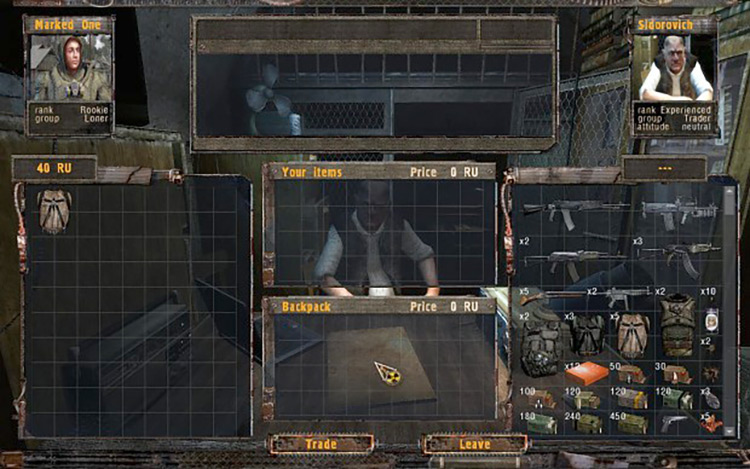 Many SoC fans felt that the trading system was one of the biggest areas of improvement for the game.
Hal's Traders Overhauled gives the trading much more depth and realism – making each trader unique.
He didn't like how traders in the original game would always offer you useless items when you were already equipped with better counterparts – which was one of the first things he fixed.
Traders have expanded inventories as well, making it easier to purchase ammo.
There's added variety to the traders as well, as different traders will most likely not have the same items available.
7.

Repair Kits Revamped
Repair Kits Revamped is a nicely-designed added-feature mod that you probably didn't think you needed.
Weapon durability plays a huge role in SoC, and it can be quite disappointing once you get attached to a particular gun.
Fortunately for us, the Repair Kits Revamped adds the ability to salvage parts from other guns and armor to make repairs.
If you've found that one gun for you, no need to worry because you'll now be able to carry it throughout the entire game.
6.

RadioPhobia 2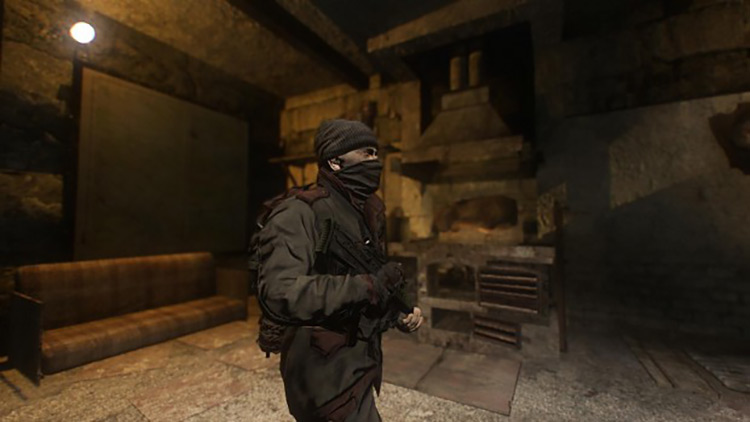 When it comes to new content, there are tons of mods out there expanding on the game's story, or even adding whole new storylines to play through.
RadioPhobia 2 is the first major overhaul mod on the list, making changes to a lot of aspects of the base game.
Gameplay mechanics are updated with a harder economy, making for a tougher survival aspect as ammo and supplies are harder to come by.
Shooting mechanics have also been updated making for more realistic gunplay, along with new weapons, suits, and items to discover.
The mod already comes with some visual upgrades as well, so all in all this should already make for a unique SoC experience.
5.

Oblivion Lost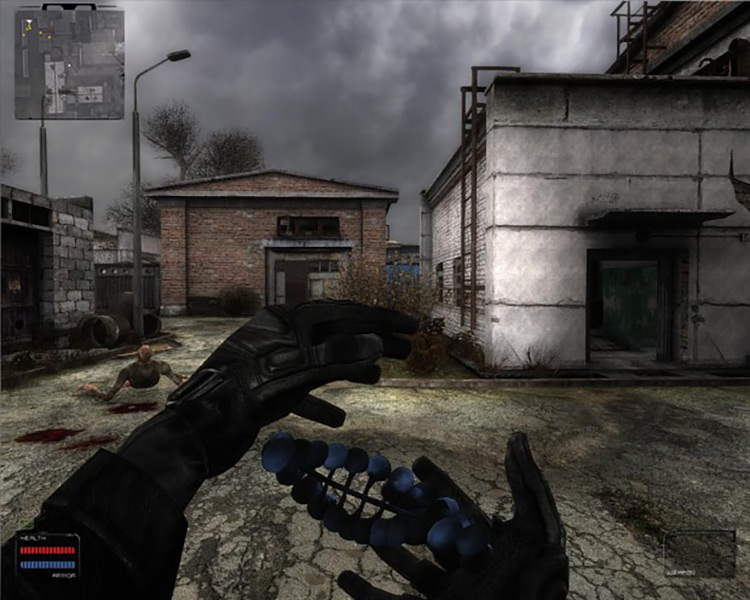 For years, SoC fans have tried to capture the original intended version of S.T.A.L.K.E.R. that we never got.
The project was called Oblivion Lost, which was supposed to be a futuristic shooter. Not much detail is known about the project.
But modders Kanyhalos & the OLP Team have built a whole mod based on how they imagine it would be.
Oblivion Lost implements tons of changes, from added content like completely new levels to improved gameplay mechanics.
There's a lot to explore here as freeplay is also possible, allowing for a less linear SoC experience.
The main storyline doesn't stray far from the original game, but is extended, so you have more of the game to enjoy.
4.

L.U.R.K.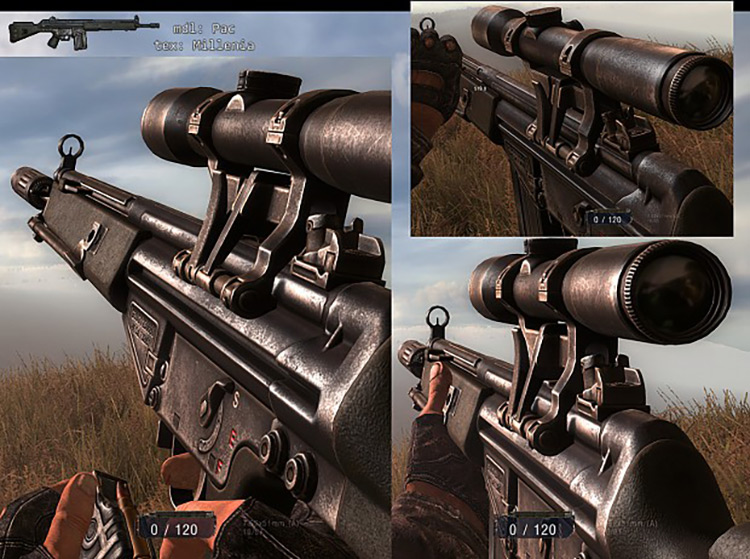 If you feel like a challenge, L.U.R.K. takes the hardcore aspect of SoC even further.
Known for making the game brutally difficult in exchange for realism, L.U.R.K. is probably a good choice to go with for the more experienced SoC players.
Aside from the typical graphical upgrades, L.U.R.K. makes changes to core aspects of gameplay including gun recoil, carry weight, and enemy spawns.
Tougher enemies spawn earlier, and what makes it even more challenging is that artifacts can no longer be used.
If you're looking for a tough hardcore shooter experience, this is the one for you.
3.

RMA: Autumn Edition
Another mod that aims to restore the previous storyline of SoC is RMA.
The modders actually found content and levels that weren't included in the final cut, and made them accessible to players.
Much of the retrieved content gives the existing story much more depth and context. So if you want to get deep into the lore of SoC, this a great way to do so.
The pack also already includes the Autumn Aurora 2 graphical upgrades to make the environment far more atmospheric.
2.

Priboi Story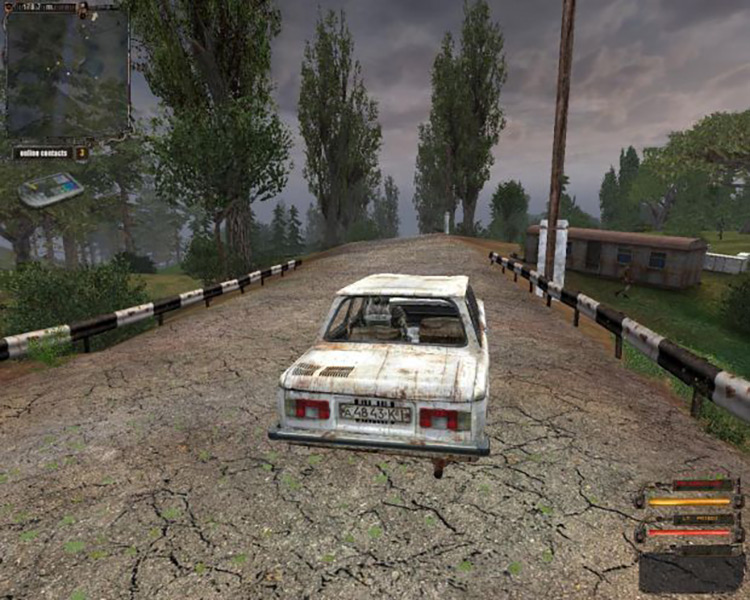 If you're looking for something completely fresh, Priboi Story will give you exactly that.
Giving you a completely new storyline, Priboi Story is set one hundred years after Strelok "The Marked One". You now play as military Lieutenant Priboi Slipchenko, sent back into The Zone to reinvestigate the incident.
All the more refreshing is that it's actually in a different style from the original SoC game, requiring more investigation and exploration.
The story also ties in to the original game. So if you're looking for new content, this is one to check out.
1.

Old Good STALKER Evolution (OGSE)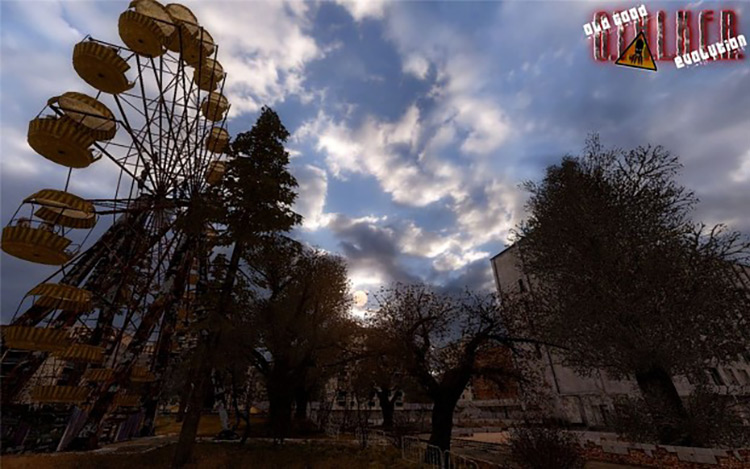 OGSE takes the top of the list simply because of its stability.
Having being tested extensively, it's so easy to get into just because it will give you the smoothest experience among any of the other SoC mods on the web.
There are tons of original ideas here, from the extended storyline to the updated vehicle physics.
There are even new quests to play through, so OGSE is a great way to add new playable content if you've already finished the base game.
Browse:
Lists
STALKER
Video Games