What To Do If You Lose Your Sword (Stardew Valley)
This post may contain affiliate links. If you buy something we may get a small commission at no extra cost to you. (Learn more).
Depending on how far you have progressed in the game, you have a few different ways of obtaining a new sword:
Getting a new one from the Adventurer's Guild
If you haven't unlocked the Adventurer's Guild yet, use your scythe, axe, or pickaxe as temporary weapons
Check the Lost and Found box at Lewis' place
Use Marlon's Item Recovery Service
Fishing to catch a new sword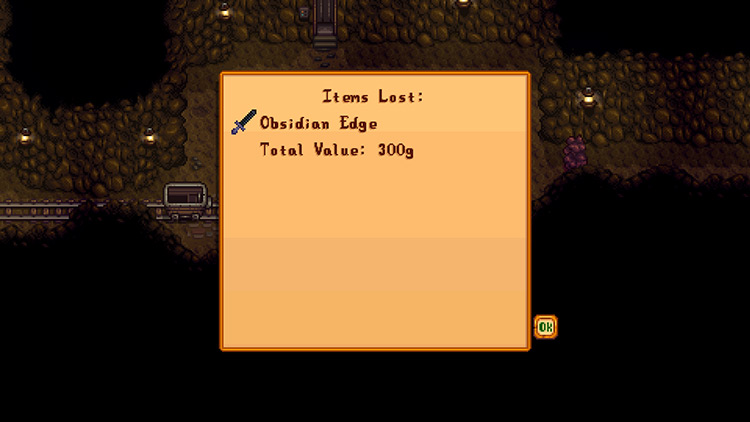 1. Buying a New Sword at the Adventurer's Guild
The easiest way to get a new sword is to buy a new one at the Adventurer's Guild.
Located on the east side of the Mines' entrance, the Adventurer's Guild is the best place to go if you're looking to get some fighting equipment such as weapons, boots, or rings.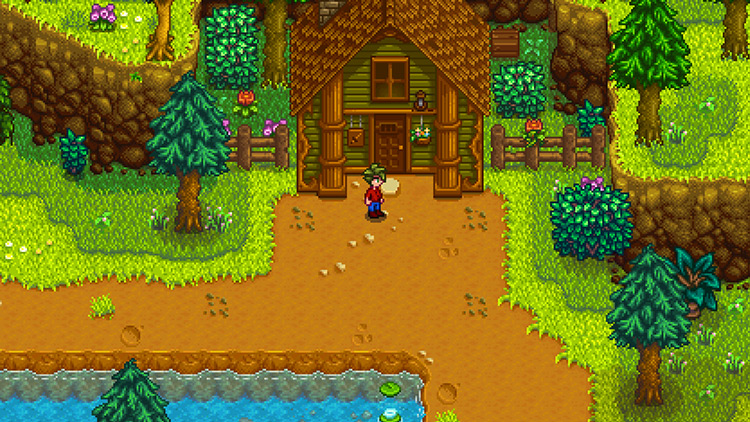 Over there, you'll find a good variety of swords to choose from, so you can get back to fighting those nasty monsters!
However if you're still early into the game and haven't unlocked the Adventurer's Guild yet, things might be a bit trickier.
At this point, your best alternative is to use your other tools as temporary weapons until you gain access to the Adventurer's Guild. You'll get access to it as soon as you complete the Initiation quest by killing ten slimes.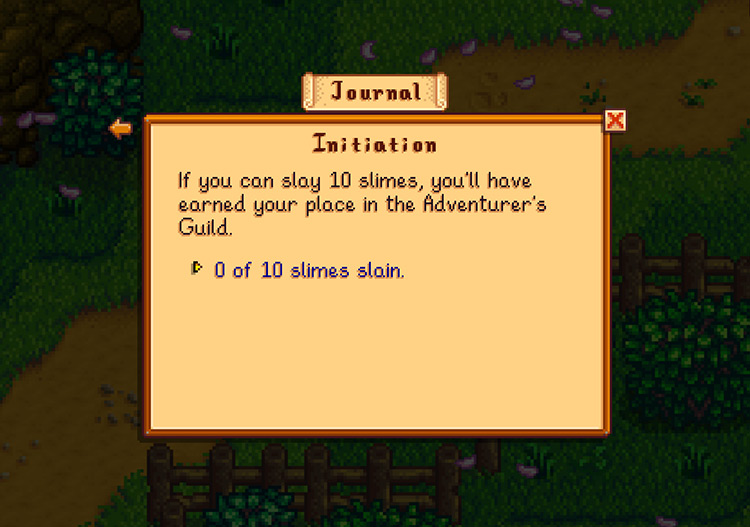 Here are the tools you can use as weapons in the game:
The scythe might be the most efficient of them all since it has a larger hitbox and doesn't drain any energy while using it.
2. The Item Recovery Service
If you died in the Mines, Quarry Mine, Skull Cavern, or the Volcano Dungeon, you may want to talk to Marlon at the Adventurer's Guild, as he will hold your lost items.
Be aware that you will have to pay a small fee to get those items back through the Item Recovery Service.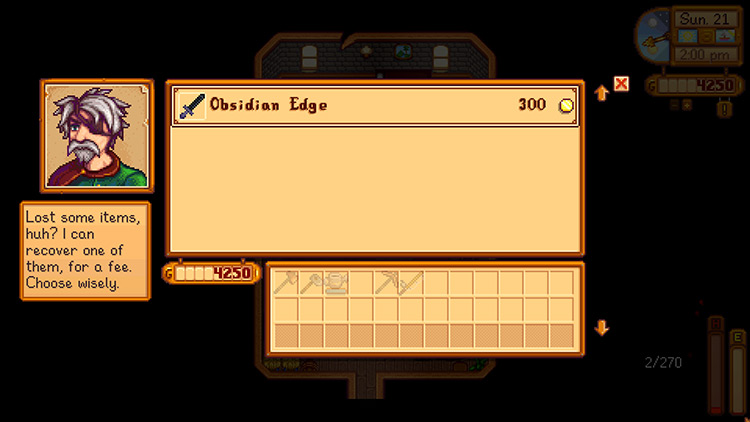 3. Check the Lost & Found Box at Lewis' Place
Many players seem to forget about the Lost and Found box located at the Mayor's Manor, which is Lewis' home.
If you lost your sword (or any other items, really) while fighting in places such as the Mines, be sure to head over to Lewis' home and check the Lost and Found box. You might be surprised to see it waiting for you.
Even though it might be a less reliable way to get your items back, you might be pleasantly surprised by what you find in the Lost and Found box.
4. Fishing for a New Sword
Even though this method requires you to be considerably luckier than the other options, you might be able to obtain a weapon while fishing.
It's the less reliable method of getting a sword – but still worth a try!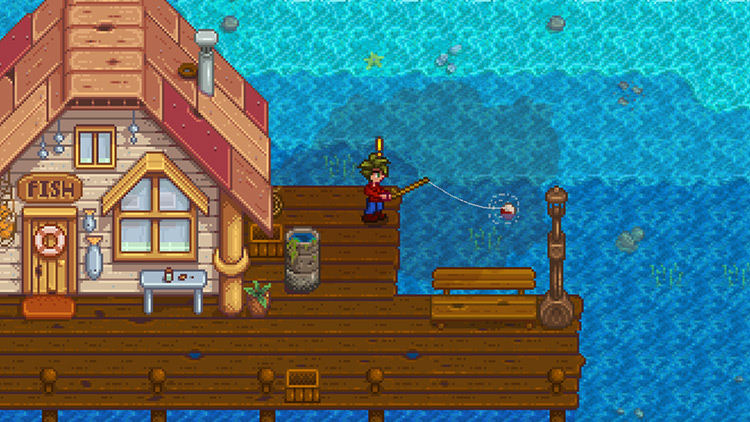 Browse:
Stardew Valley
Video Games