Study: Who Ranks as Doctor Who's Best Doctor?
This post may contain affiliate links. If you buy something we may get a small commission at no extra cost to you. (Learn more).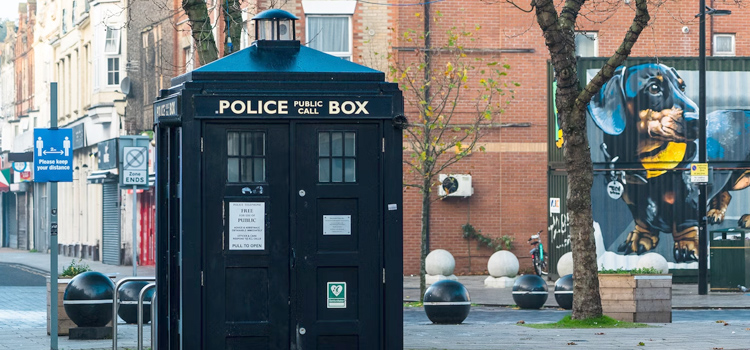 2024 will see the introduction of Doctor Who's fifteenth Doctor, and this season is set to be one of the most diverse ever. So to celebrate the franchise's 60th anniversary and to show our excitement for the new cast, we set out to see who the ultimate Time Lord is.
The FandomSpot.com team wanted a mix of research and fan opinion, so we went about this with a two-pronged approach. Firstly, we took to IMDb and looked up each actor that has ever portrayed one of the fifteen Doctors and found an average rating for their filmography (more details on the methodology below!) to discover who is/was the most 'talented' and then we asked 2,000 Whovians worldwide to tell us which Doctor they believe to be the absolute best.
The full ranking of the most 'talented' Doctors (and their average IMDb rating) is as follows:
Patrick Troughton – 7.15
Ncuti Gatwa – 7.11
David Tennant – 7.09
Matt Smith – 7.03
Peter Davison – 6.99
Peter Capaldi – 6.98
Christopher Eccleston – 6.96
Paul McGann – 6.96
Jodie Whittaker – 6.70
Tom Baker – 6.634
Colin Baker – 6.631
Sylvester McCoy – 6.39
William Hartnell – 6.33
Jon Pertwee – 5.93
When it comes to fan favorites, we asked 2,000 Doctor Who fans to tell us their greatest Doctor Who actor. Here's the ranking (and the percentage of people who voted for them!):
Patrick Troughton – 8.2%
Ncuti Gatwa – 7.7%
David Tennant – 7.9%
Matt Smith – 7.1%
Peter Davison – 6.5%
Peter Capaldi – 8.9%
Christopher Eccleston – 6.8%
Paul McGann – 6.9%
Jodie Whittaker – 5.9%
Tom Baker – 8.5%
Colin Baker – 6.2%
Sylvester McCoy – 5.7%
William Hartnell – 6.3%
Jon Pertwee – 7.4%
Despite not even being on the screen as the Doctor, Rwandan-Scottish actor Ncuti Gatwa comes in at second as the 'most loved' Doctor. The actor, best known for his role in Netflix's smash show Sex Education, is bringing a lot of excitement to the fandom with respondents citing that they're ready to welcome even more diversity into the fandom. Fans are also thrilled to see Gatwa join the franchise after such powerful performances as Eric Effiong in the Netflix show.
Whovians that took part in our survey were also asked for their opinions on the franchise's Companions and villains (shout out to River Song, our personal favorite!). Here's the rundown:
Most loved Companion – Rose Tyler
Rose Tyler (played by Billie Piper) was chosen as the favorite Companion thanks to her strong will, passion and heroism, especially when it came to saving the lives of others. Fans also mentioned her ability to always calm down and make the Doctor smile.
Scariest villains – The Empty Child
Fans stated that The Empty Child invoked feelings of 'being lost' and 'hopelessness', all while being scared of its creepy voice and its ability to turn others into zombie-like beings.
Most ridiculous villains – the Sontarans
The consensus was that these potato-human hybrid beings were just not menacing enough – not even the 2008 version of these villains could strike fear into Whovians hearts. It was also mentioned that the Sontarans just didn't strike the balance between comedy and drama, leaving fans feeling like they didn't lack enough depth to be 'real' villains.
What do you think? Which Doctor is your fave, who is the best Companion, and which villain makes you tremble with fear? Let us know over on the socials.
Methodology
To establish the most 'talented' actors, IMDB scores were totalled and averaged for each actor's filmography. This only included where the person was as an actor (no directing or producer credits) in film or TV shows.
TV shows were only included if the actor appeared in three or more episodes and played a recurring character. Exceptions are for mini series with only one or two episodes in total. Video game voice credits were not included.
Browse:
Doctor Who
FandomSpot Originals
TV & Movies