120+ Best Nickname Ideas For Crobat, Golbat & Zubat
This post may contain affiliate links. If you buy something we may get a small commission at no extra cost to you. (Learn more).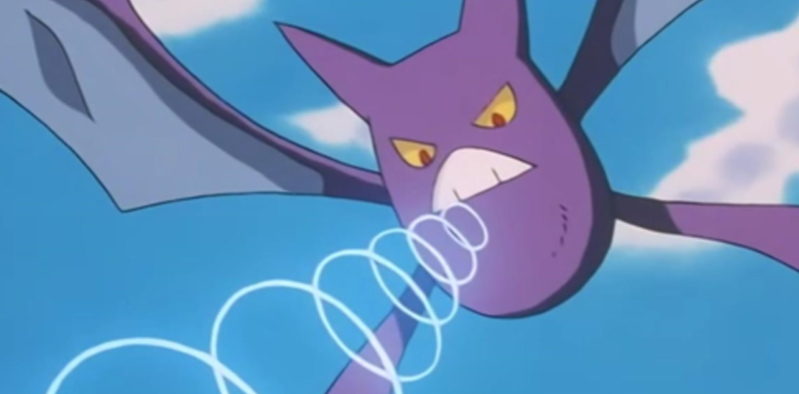 Anyone who's made it through Cerulean Cave knows these bats. They've been around for a while, and before Crobat they were kinda goofy.
But I'll admit: even I ran with Crobat a lot in the Johto days. It's a beast!
If you're looking to add a Crobat onto your team, or if you want to keep a Zubat or Golbat (lord knows why) then you probably want some dope names for your new fluttering friends.
And this list list has plenty of names fit for the OG bat family.
Xerxes
Khufu
Batboy
Wyvern
Navi
Salem
Nightwing
Nighthawk
Slingshot
Tsuki
Sonic
Zubaru
Westie
Crobatman
Zubatman
Flappy
Dustin
Opera
Echo
Dracula
Jetstream
Acrobat
Valefor
Brobat
Gotham
Mortimer
Dingbat
Crobar
Stefan
Salmon
Crozone
Kronos
Floaty
Flopper
Wayne
Demonwing
Shuriken
Ninjo
Feratu
Alba
Zelda
Messiah
Peaches
Patchy
Gelap
Airacobra
4Wings
Acrobat
Hawkeye
XWing
Speedster
Jasper
Jalopy
Pico
Bloodsucka
Wallace
Battery
Batsy
Foresight
Zulander
Batfleck
Crackerjack
Batricia
Benny
Betty
Azalea
Bruce
Gorubat
Chiro
Sukker
Tinfoil
Ponyburst
Redguard
Quickening
Nightfury
Nightshift
Zuzu
Bonk
Toxibat
Bueno
Epsilon
Katakana
Murasame
Caladbolg
Nirvabat
Godwing
Stoker
Providence
Reese
Incisor
Molar
Kaze
Vizor
Kappa
Blade
Cassius
Zooby
Bugga
Tobu
Clifford
Doofenshmirtz
Chocula
Booberry
Midas
Kino
Omega
Zuby
Toxina
ZhuZhu
Zoobat
Blanca
Eida
Pharaoh
Ramses
Sully
Crundo
Hundabat
Nashville
Panama
Rover
Boogiebat
Zoomerang
Browse:
Lists
Pokémon
Video Games